Cameroon's mushroom growers looking beyond the kitchen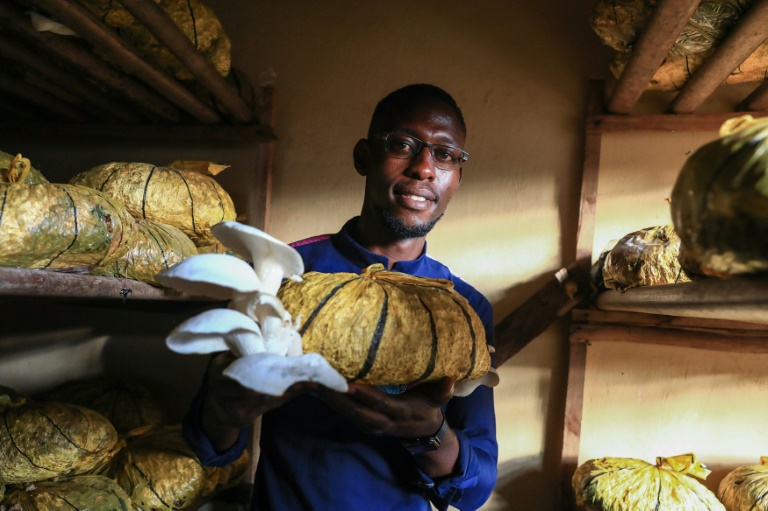 Grilled on skewers, dried or used in hair oil: farmers at Bafoussam in western Cameroon are seeking to take the lowly mushroom, grown on agricultural waste, beyond the kitchen.
Fungiculture, or the cultivation of edible mushrooms, is long-developed in the West, while China has become by far the world's largest producer. 
But it remains very rare in Africa, despite the advantages of being almost free and supplying "clean" food by recycling waste.
Cameroonians are particularly fond of mushrooms but have to wait for the rainy season to identify and gather the edible fungi in the wilds of the west-central African country.
In Bafoussam, capital of the Western region and fifth largest city, Jean-Claude Youbi saw an opportunity to exploit, like other small farmers around the nation of 28 million inhabitants.
Youbi grows thousands of oyster mushrooms in a darkened room of the Common Initiatives Group — GIC Champignon — which he launched with associates in Maetur, a district of Bafoussam, four years ago.
"We are in the mushroom house of our GIC," Youbi announces proudly amid the rows on rows of fungi growing on shelves on agricultural waste packaged in plastic bags.
"Some, like these, have passed the harvest period," says one of his associates, Patrick Yaptieu, pushing aside a pile of mushrooms which have turned from the desired white colour to a yellowish hue. He then puts the good harvest of the day in bags headed for the GIC shop, near the city centre.
A kilo of oyster mushrooms sells in Bafoussam for 2,000 CFA francs (just over three euros / $3.11), while it costs up to 3,500 CFA in Yaounde, the capital, or Douala, the main port and economic capital.
— 'Corn cobs … and ox blood' —
The lack of official national data on the production and consumption of mushrooms makes it hard to gain an idea of the market value and extent of the sector.
Activity in the GIC Champignon premises is punctuated by constant comings and goings, while two young trainees in a little side room are shovelling a pile of agricultural residue.
To obtain the soil-free culture, "we mixed corn cobs with nutrients such as bran flour, wheat and ox blood," explains production manager Brice Nono Djomo.
"We added a fungicide to it to avoid the bad mushrooms," he says, adding that the effects of this precautionary treatment fade away after two weeks, well before the good crop grows.
Once the substrate mixture is ready, it is sterilised, placed in barrels and heated over a wood fire, then cooled down and placed in the plastic bags. Once the spores are introduced, the bags are placed in the mushroom house, where it takes 30 days to see the first stems appear.
"I was amazed to discover this way of cultivating mushrooms," says Junior Leogip, a boy of 12 who is devoting his school holidays to do an internship at GIC Champignon.
"I learned to prepare the substrate… I want to know everything," Leogip adds, his heart set on winning a place in an agricultural college after his baccalaureate.
"My ambition is to launch my own production and be independent," says Lea Tona, another trainee who comes from Yaounde.
– 'Mushroom whisky' –
Every three months, the time it takes for a full growth cycle, the business in Bafoussam produces from 300 to 400 kilos (660 to 880 pounds) of mushrooms, 80 percent of which are sold directly to customers to be eaten.
The remainder is transformed into body and hair oils, soap, juice and even a liqueur that Youbi presents as "mushroom whisky".
In a small laboratory at the GIC, Youbi grinds part of the harvest in a blender to obtain a juice which will be combined with other elements for the range of by-products.
"For beauty oils, we can add snail slime and a perfume to give a pleasant smell," he says, guarding his secrets close his chest.
"We're in a promotional phase. For the hair oil, we give boxes to some hairstylists to experiment with."
"It softens the hair and makes it grow back, it treats dandruff, breakage," says Josiane Sogo in her hairdressing salon.
Some people prefer simply to taste the fungi.
"I am a very big consumer of mushrooms, especially for their virtues. It is a vegetable meat that helps me steer clear of several risks," affirms Barthelemy Tchoumtchoua, noting that his skewer is rich in protein and vitamins B2, B3, B5 and D.
Thanks to fungiculture, "we can eat them all year round", he adds enthusiastically.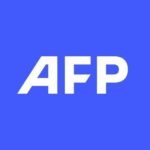 With 2,400 staff representing 100 different nationalities, AFP covers the world as a leading global news agency. AFP provides fast, comprehensive and verified coverage of the issues affecting our daily lives.
No recession in Switzerland this year: chief economist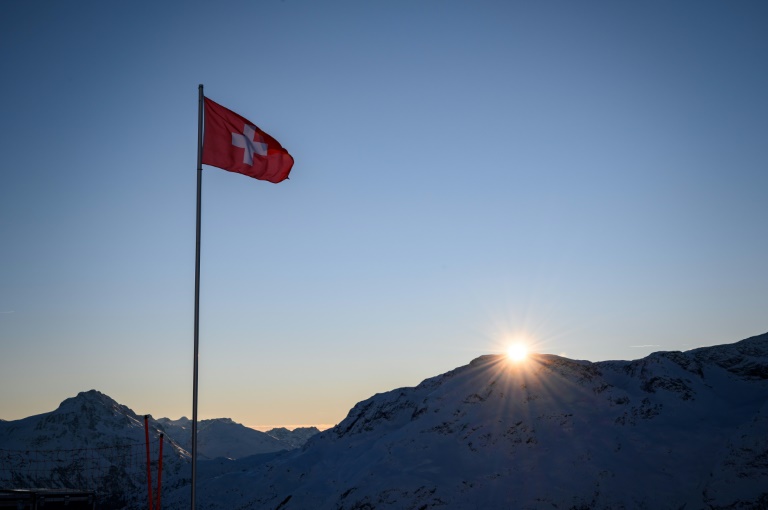 Switzerland does not expect to dip into recession this year despite the threat of an energy supply squeeze, the government's chief economist said Sunday.
The Swiss economy is "doing well" despite the impact of the war in Ukraine on energy prices, Eric Scheidegger told the SonntagsZeitung newspaper.
He said it was down to companies to steel themselves for the possibility of power shortages in the winter months.
"We may have to revise our economic forecast downwards for next year. The revised forecast will be published on September 20. However, we do not expect a recession for this year," Scheidegger said.
"We run the risk of an energy supply bottleneck in winter. If there are persistent production interruptions in the EU and we ourselves have a gas shortage, it becomes problematic.
"In our negative scenario, we expect zero growth for 2023 instead of growth of almost two percent."
Despite the threat of power shortages and the effects of the war in Ukraine, Scheidegger does not see a serious economic crisis heading towards Switzerland.
"At present, the economy is still doing well. Current indicators show that the economy in this country also developed well in the second quarter — after the outbreak of the war in Ukraine," he said.
"Economic support measures such as general perks or tax relief are currently therefore neither necessary nor helpful," he added.
– 'Foreseeable events' –
Scheidegger said the Swiss economy was less susceptible to high energy prices than other European countries as gas accounted for only five percent of its total energy consumption.
He said the government would discuss possible measures to curb high energy prices in the coming weeks, which could involve reducing health insurance premiums for low-income households.
The State Secretariat for Economic Affairs official said the help for businesses during the Covid-19 pandemic could not become the norm during economic downturns.
"It's been known since spring that there can be a power shortage in winter. Companies have time to prepare for this," he said.
"Companies can, and must, take this operational risk into account… it is up to companies to prepare for foreseeable events."
As for inflation, he said Switzerland was "an island of bliss" compared to the United States, and inflation was likely to fall before the end of the year.
"At 3.4 percent, inflation is much lower here than in other countries.  Core inflation — inflation excluding fresh food, energy and fuel — is at two percent," he said.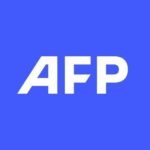 With 2,400 staff representing 100 different nationalities, AFP covers the world as a leading global news agency. AFP provides fast, comprehensive and verified coverage of the issues affecting our daily lives.
Markets struggle as strong US jobs boost Fed rate hike bets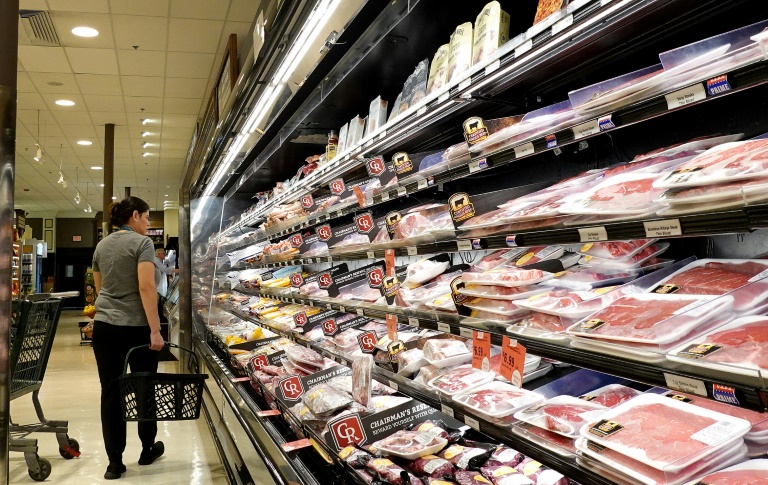 Asian markets struggled Monday and the dollar held big gains as a blockbuster US jobs report ramped up bets that the Federal Reserve will announce more sharp interest rate hikes as it tries to tame runaway inflation.
While the employment reading — which was more than twice as high as expected — indicated the world's top economy remained resilient despite rising prices and borrowing costs, it will complicate the bank's plans to tighten monetary policy.
Traders have hoped that with several indicators pointing to a slowdown, including GDP figures showing a technical recession, policymakers could begin to ease back on their pace of rate hikes.
Now, speculation is growing that the Fed will have to announce a third successive 75 basis-point increase next month, particularly as officials have said their decisions will be data-dependent.
"Friday's payroll report indicates an overheated labour market that continues to tighten further," said SPI Asset Management's Stephen Innes.
"Hence at minimum, the markets expect another 100 basis points of Fed funds rate increases over the next three meetings… with risks skewed towards significant increases."
All eyes are now on the release this week of US July inflation data, which is expected to show a slight slowdown from June but still at four-decade highs.
The "report seems very unlikely to offer 'compelling evidence' of a slowdown needed for the Fed to pull away from its aggressive inflation-fighting mode." Innes added.
The jobs figures left Wall Street's main indexes mixed Friday, and Asia followed suit with markets fluctuating in early trade.
However, there was some relief that tensions had calmed since Nancy Pelosi's visit to Taiwan last week sparked a furious reaction from China that saw it conduct days of live-fire military drills around the island.
Hong Kong dipped along with Sydney, Seoul, Singapore, Taipei, Manila, Jakarta and Wellington.
Tokyo edged up and Shanghai was flat, with better-than-expected Chinese trade data offset by fresh worries about Covid lockdowns in the country that threaten the economic recovery.
The prospect of higher interest rates sent the dollar surging, and it held on to those gains in Asia.
Bets on a recession across leading economies continued to weigh on oil prices as investors worry about the impact on demand — figures last week indicated Americans were driving less now than in summer 2020 at the height of the pandemic.
A rise in US stockpiles was partly responsible for a 10 percent drop in the commodity last week, pushing WTI below $90 for the first time since February.
Both main contracts have lost all the gains seen in the wake of Vladimir Putin's invasion of Ukraine, which led the United States and Europe to ban imports of Russian crude, hammering already thin supplies.
– Key figures at around 0230 GMT –
Tokyo – Nikkei 225: UP 0.2 percent at 28,241.09 (break)
Hong Kong – Hang Seng Index: DOWN 0.6 percent at 20,072.68
Shanghai – Composite: FLAT at 3,227.00
Euro/dollar: DOWN at $1.0181 from $1.0184 Friday
Pound/dollar: DOWN at $1.2071 from $1.2075
Euro/pound: UP at 84.35 pence from 84.32 pence
Dollar/yen: UP at 135.32 yen from 135.00 yen
West Texas Intermediate: DOWN 0.2 percent at $88.87 per barrel
Brent North Sea crude: DOWN 0.3 percent at $94.68 per barrel
New York – Dow: UP 0.2 percent at 32,803.47 (close)
London – FTSE 100: DOWN 0.1 percent at 7,439.74 (close)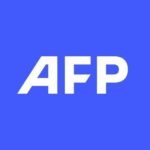 With 2,400 staff representing 100 different nationalities, AFP covers the world as a leading global news agency. AFP provides fast, comprehensive and verified coverage of the issues affecting our daily lives.
Japan's SoftBank reports record quarterly net loss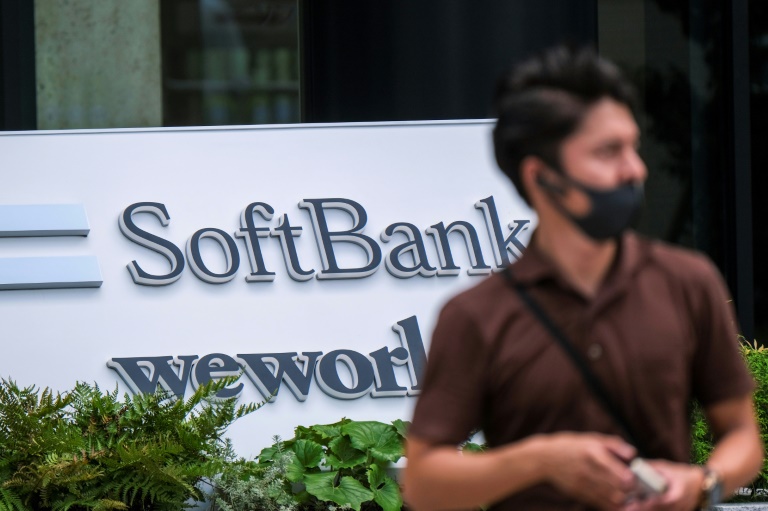 Japan's SoftBank Group on Monday reported a record quarterly net loss of $23.4 billion, after central bank interest rate hikes caused tech shares to tank.
The telecoms firm that has turned into an investment behemoth posted a net loss of 3.16 trillion yen, nose-diving from a net profit of 761.5 billion yen in the same April-June period the previous year.
A weaker yen and the "global downward trend in share prices due to growing concerns over economic recession driven by inflation and rising interest rates" contributed to the slump, it said.
Among its portfolio companies that suffered large losses for the quarter were South Korean e-commerce giant Coupang and US meal delivery platform DoorDash, SoftBank added.
SoftBank's big stakes in global tech giants and volatile new ventures have made for unpredictable earnings, and it has lurched between record highs and lows in recent years.
In May, it reported its worst-ever full-year net loss — and a then-record quarterly loss for Q4 — after a bruising year in 2021-22 that saw its assets hit by a US tech share rout and a regulatory crackdown in China.
That came after logging Japan's biggest-ever annual net profit in 2020-21, after people moved their lives online during the pandemic, sending tech stocks soaring.
And in 2019-20, SoftBank Group reported a then-record annual net loss of 961.6 billion yen, as the emergence of Covid-19 compounded woes caused by its investment in troubled office-sharing start-up WeWork.
Hideki Yasuda, senior analyst at Toyo Securities, told AFP the company "cannot help" big losses, "because the market is down".
The company "faces a very tough situation in the immediate term", Yasuda said before the earnings announcement.
"They have to wait for the market to rebound. You have to look at the company through the lens of long-term investment. It may experience one or two bad years, but over a decade or more, the world economy will keep growing and it could grow further."
The US Federal Reserve and many other central banks have announced aggressive rate increases aimed at battling sky-high inflation linked to the Ukraine war and Covid-related supply chain woes.
But going against the grain, the Bank of Japan has stuck to its long-held monetary easing policies because it sees the latest price hikes as temporary.
This has pushed Japan's currency down to 24-year lows against the dollar in recent months, driving down the yen value of SoftBank's investments.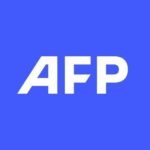 With 2,400 staff representing 100 different nationalities, AFP covers the world as a leading global news agency. AFP provides fast, comprehensive and verified coverage of the issues affecting our daily lives.