Delta results show strong demand but also cost pressures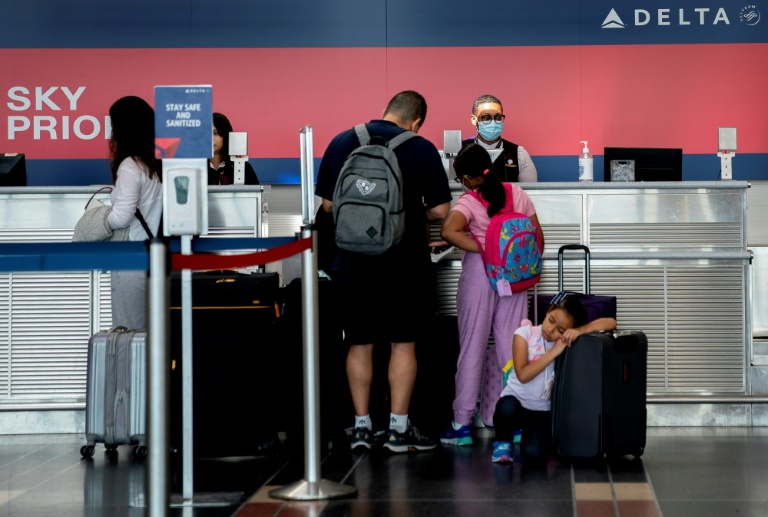 Shares of Delta Air Lines tumbled Wednesday as swelling costs pressured quarterly earnings, despite persistently robust demand that so far appears resilient amid inflation. 
The big US carrier reported solid second-quarter operating earnings and said it is on track for "meaningful full year profitability," a markedly better outlook after the bruising pandemic downturn.
But the results missed analyst expectations, prompting analyst questions about when Delta expects to get costs under control and stabilize operations.
Besides a 41 percent jump in fuel costs compared with the 2019 period, the airline saw increases in labor costs, in part because of elevated overtime pay as it contends with an industry-wide labor crunch that will take time to address.
"The issues we're facing are temporary," said Chief Executive Ed Bastian, alluding to a six-week stretch in the just-finished quarter plagued by flight cancellations and delays.
Bastian said operational performance had improved in July after the carrier built in more buffer time for crews between flights 
Delta has also trimmed its plans for near-term growth. It projects third-quarter capacity will be down 15 to 17 percent compared with the 2019 level.
Executives said cost pressures should ease in the second half of the year as Delta puts off growth plans and focuses on improving operations. 
Part of the issue is the onboarding of some 18,000 new staff members since the pandemic. 
Bastian said the carrier had done a good job of hiring people, but that there is a learning curve with new employees that should abate as staff gets experience.
Profits for the quarter were $735 million on $13.8 billion in revenues. That translated into $1.44 per share, below the $1.64 expected by analysts.
Delta's earnings were released shortly before the June US consumer price index report, which showed a 9.1 percent jump over the last 12 years. Inflation will pinch household disposable income, especially for the less wealthy.
Delta executives insisted they were seeing no erosion in ticket purchases, citing "pent-up demand" after the pandemic.
"We're not seeing it," Delta President Glen Hauenstein said of a potential decline. "As of now, we're enjoying very robust spend."
Shares fell 6.6 percent to $29.02 in late-morning trading.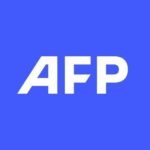 With 2,400 staff representing 100 different nationalities, AFP covers the world as a leading global news agency. AFP provides fast, comprehensive and verified coverage of the issues affecting our daily lives.
ESA fully cuts Mars mission ties with Russia, angering Moscow
The European Space Agency has officially terminated cooperation with Russia on a mission to put a rover on Mars, with Russia's space chief furiously responding by banning cosmonauts on the ISS from using a Europe-made robotic arm.
The ESA had previously suspended ties on the joint ExoMars mission, which had planned to use Russian rockets to put Europe's Rosalind Franklin rover on the red planet to drill for signs of life, due to Russia's invasion of Ukraine.
ESA Director-General Josef Aschbacher tweeted on Tuesday that because the war and resulting sanctions "continue to prevail", the agency would "officially terminate" ties with Russia on ExoMars and its landing platform.
The firebrand head of Russian space agency Roscosmos Dmitry Rogozin issued an angry response.
"Has the head of the European Space Agency thought about the work of thousands of scientists and engineers in Europe and Russia which has been ended by this decision? Is he prepared to answer for sabotaging a joint Mars mission?" Rogozin said on Telegram.
"I, in turn, order our crew on the ISS to stop working with the European manipulator ERA," he added.
Installed just a few months ago, the European Robotic Arm (ERA) is one of three such robots on the International Space Station, but it is the only one that can reach the Russian segment.
The 11-metre long robot, which looks like a pair of compasses, helps by moving payloads inside and outside the ISS, and can also transport spacewalkers "like a cherry-picker crane," according to the ESA website.
The ExoMars launch had already been suspended once in 2020 due to the pandemic, then plans for a launch in September this year were called off due to the war in March.
Aschbacher said last month he is in "intense discussion" with US space agency NASA to get the rover to Mars, adding that he was "very confident that we find a good partnership".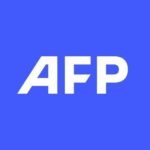 With 2,400 staff representing 100 different nationalities, AFP covers the world as a leading global news agency. AFP provides fast, comprehensive and verified coverage of the issues affecting our daily lives.
US consumer prices surge to new 40-year high of 9.1%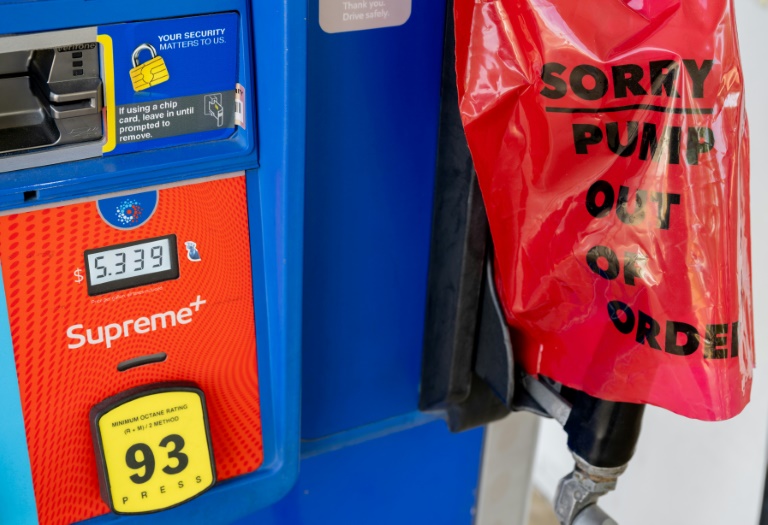 US inflation surged to a fresh peak of 9.1 percent in June, further squeezing American families and heaping pressure on President Joe Biden, whose ratings have taken a battering from the relentless rise in prices. 
Government data released Wednesday showed a sharp, faster-than-expected increase in the consumer price index from the previous month driven by significant increases in gasoline prices.
The 9.1 percent CPI spike over the past 12 months to June was the fastest increase since November 1981, the Labor Department reported.
Energy contributed half of the monthly increase, as gasoline jumped 11.2 percent in June and a staggering 59.9 percent over the past year. Overall energy prices posted their biggest annual increase since April 1980.
The war in Ukraine has pushed global energy and food prices higher, and US gas prices at the pump last month hit a record of more than $5 a gallon. 
However, energy prices have eased in recent weeks, which could start to relieve some of the pressure on consumers.
But the Federal Reserve is likely to continue its aggressive interest rate increases as it tries to tamp down the price surge by cooling demand before inflation becomes entrenched.
The US central bank last month implemented the biggest rate hike in nearly 30 years, and economists say another three-quarter-point increase is likely later this month.
Ian Shepherdson of Pantheon Macroeconomics summed up the data in one word: "Ouch." 
"This report will make for very uncomfortable reading at the Fed," he said. "It rules out the chance of the Fed hiking by only 50bp this month."
– Signs of cooling? –
Driven by record-high gasoline prices, the consumer price index jumped 1.3 percent in June.
But Shepherdson noted some signs of cooling prices in the data and predicted "this will be the last big increase."
When volatile food and energy prices are stripped out of the calculation, "core" CPI increased 5.9 percent over the past year — still a rapid pace but slowing from the pace in May, according to the data. 
Food and housing prices also rose in June, as did car prices, though the rate has stabilized or slowed from the past month, the report said.
The White House came out ahead of the report to predict it would show "highly elevated" inflation. 
But press secretary Karine Jean-Pierre noted that the "backwards looking inflation data" does not take into account recent declines in gasoline prices.
According to AAA, the national average price at the pump was down to $4.63 a gallon, from $5.01 a month ago.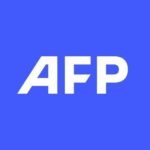 With 2,400 staff representing 100 different nationalities, AFP covers the world as a leading global news agency. AFP provides fast, comprehensive and verified coverage of the issues affecting our daily lives.
Supply risks still haunt market despite high oil prices: IEA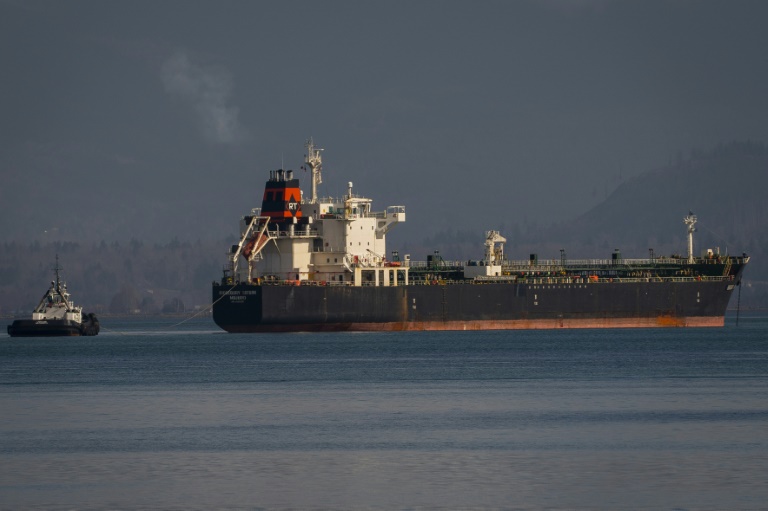 High oil prices have yet to dampen demand which is set to continue rising and may soon outstrip supply, the International Energy Agency warned Wednesday.
It cautioned that the global economic recovery could be derailed unless governments take measures to reduce consumption and fuel prices that pose a threat to stability in some nations.
"Without strong policy intervention on energy use, risks remain high that the world economy falls off-track for recovery," the Paris-based agency that advises industrialised nations on energy policy said in its latest monthly report on oil markets.
Oil prices have surged from around $80 per barrel earlier this year to over $120 at times as Russia's invasion of Ukraine has sparked supply concerns and the reopening of China's economy from Covid lockdowns has boosted demand.
If high petrol prices have started to dent demand in industrialised nations, the IEA said this has been counterbalanced by larger-than-expected rebounds in demand by China and some emerging and developing nations.
The IEA now expects oil demand to rise this year to 99.2 million barrels per day (mbd) and to 101.3 mbd next year.
Meanwhile, supply climbs to 100.1 mbd this year. But even if it hits an expected record of 101.1 mbd next year, it will fall below demand.
The IEA noted that the world has little spare capacity to increase production, with the combined buffer of Saudi Arabia and the United Arab Emirates set to fall to just 2.2 mbd in August.
It said the production of OPEC+ nations could even fall next year if Russia's supply is impacted as expected by tightening international sanctions.
Coupled with tight refinery margins causing imbalances in certain product markets and putting upward pressure on prices, "it may be up to demand side measures to bring down consumption and fuel costs that pose a threat to stability, most notably in emerging markets," the IEA said.
It added the strengthening of the dollar versus other currencies as the US Federal Reserve hikes interest rates has compounded the pain of already rising import costs for food and oil for numerous developing and emerging nations, including Sri Lanka which has been gripped by social unrest.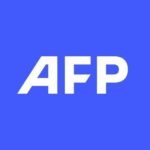 With 2,400 staff representing 100 different nationalities, AFP covers the world as a leading global news agency. AFP provides fast, comprehensive and verified coverage of the issues affecting our daily lives.