Facebook tweaks app with eye on rival TikTok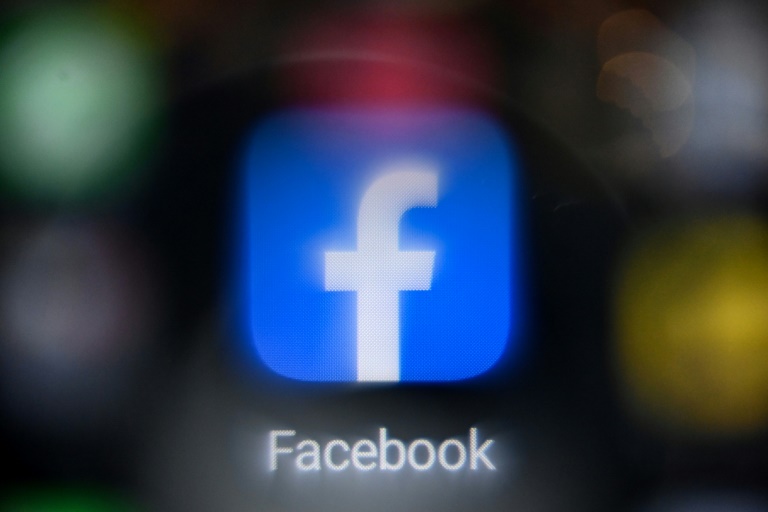 Facebook has split the news feed in two on its app, a signficant change that mimics the experience on its fiercest competitor, hugely-popular TikTok.
One of the feeds unveiled Thursday is a chronological flow from the user's connections and the other option includes algorithm-driven recommendations on anything that might interest them.
The recommendations focus makes Facebook more similar to TikTok's "For You" feed, where the booming video app's algorithm aims to determine what people want to see — and shows it to them.
These changes come as Facebook-owner Meta is in a battle with TikTok for social media primacy, trying to keep the maximum number of users as part of its multi-billion dollar ad-driven business.
Facebook apps will open to a personalized feed of posts called "Home", where artificial intelligence will offer posts from friends but also recommended content, the social network said.
"This system takes into account thousands of signals to help cut through the clutter and rank content in the order we think you will find most valuable," Meta said.
But if users would rather just see posts in reverse chronological order from their contacts, they can tap on the "Feeds" tab — an experience that echoes Facebook's early days.
The idea is for the "Home" page greeting Facebook users to be a venue for new content and recommendations, while the "Feeds" section is reserved for posts by people or groups someone has established connections with, according to the social network.
The firm reported early this year its first dip in daily users globally on the signature Facebook platform, a worrying signal about its future.
Meta is also working to re-orient itself after a string of controversies, including a whistleblower's claims the company put profits before users' safety.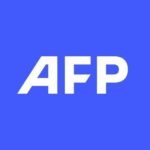 With 2,400 staff representing 100 different nationalities, AFP covers the world as a leading global news agency. AFP provides fast, comprehensive and verified coverage of the issues affecting our daily lives.
Amazon spending $3.9 bn in expanding health care push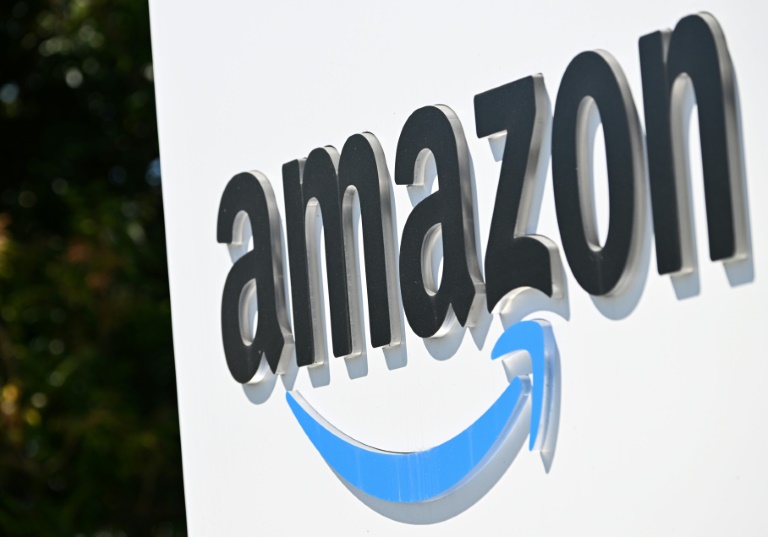 Amazon is buying US primary health care provider One Medical for $3.9 billion, the companies announced Thursday, in a big step for the online retail giant's move into the medical sector.
The massive firm has steadily gone far beyond e-commerce, and earlier this year said its telemedicine service was expanding nationwide in the United States.
"We think health care is high on the list of experiences that need reinvention," said Neil Lindsay, senior vice president of Amazon Health Services.
"We see lots of opportunity to both improve the quality of the experience and give people back valuable time in their days," he added.
One Medical, which has a network of primary care practices across the United States as well as telemedicine services, has grown to 767,000 members, according to its latest results.
"There is an immense opportunity to make the health care experience more accessible, affordable, and even enjoyable for patients," said One Medical CEO Amir Dan Rubin.
The acquisition further grows Amazon's broader ambitions, which expanded from its origins in e-commerce to streaming media, cloud computing, robotics, artificial intelligence and groceries.
Like other big tech firms, its ubiquity and size have drawn scrutiny from regulators and lawmakers concerned about things like privacy and fair competition.
– Amazon's deepening health push –
Tech world observers were quick to reflect some of the discomfort over Amazon's broad involvement in people's lives.
"I think it will be really helpful if my doctor can look at my package order history and the food I get at Whole Foods before making any diagnoses," tweeted Josh Elman, a Silicon Valley investor and product builder.
In the health field, Amazon has already launched an online pharmacy for US consumers, who will be able to order prescription medications directly from its website or mobile app.
That came after Amazon acquired PillPack, an internet pharmacy offering pre-sorted dose packaging and home delivery.
Buying One Medical will also build on Amazon's announcement in February that it was expanding Amazon Care, which was first launched in 2019 to provide its employees with access to doctors.
The service combines virtual doctor or nurse visits using an Amazon Care mobile app with in-person care by medical personnel dispatched to patients' homes, the tech company said.
Like its telemedicine service, Amazon says it wants to develop a more modern health care offering that is increasingly responsive to today's lifestyles, more personalized and less time-consuming.
The telemedicine industry soared amid coronavirus restrictions and Americans' use has since held steady at about 38 times over pre-pandemic levels, according to a McKinsey & Company report from July.
At the same time, Americans typically get their health insurance through their jobs, so the current US hiring crunch has pushed employers to offer increasingly attractive benefits.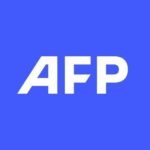 With 2,400 staff representing 100 different nationalities, AFP covers the world as a leading global news agency. AFP provides fast, comprehensive and verified coverage of the issues affecting our daily lives.
Chinese ride-hailing giant Didi hit with $1.2 billion fine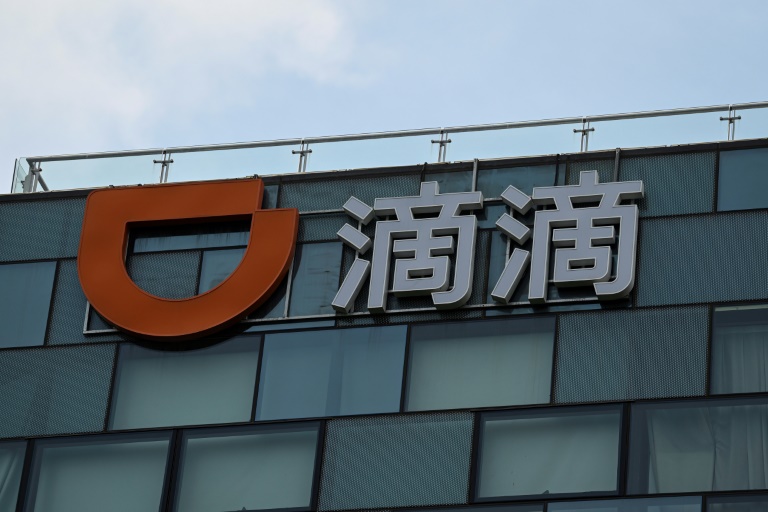 China has fined ride-hailing giant Didi 8 billion yuan ($1.2 billion), regulators announced Thursday, concluding a year-long investigation into alleged data security violations.
The probe found "conclusive evidence" that Didi had committed violations of an "egregious nature", the Cyberspace Administration of China (CAC) said in a statement.
It accused Didi of illegally storing the ID information of more than 57 million drivers in plain text instead of a more secure format.
The regulator said the firm also analysed passenger details without their knowledge — including photos on their mobile phones and facial recognition data.
"Even when regulatory authorities ordered corrections, comprehensive and in-depth corrections were not carried out," the CAC said, adding Didi's violations took place over seven years starting June 2015.
Didi has been one of the highest-profile targets of a widespread clampdown on China's tech sector, which saw years of runaway growth and the emergence of supersized monopolies before regulators stepped in.
The fine amounts to more than four percent of its $27.3 billion total revenue last year.
"We sincerely accept this decision (and will) resolutely obey it," Didi said in a statement on social media.
"We sincerely thank the competent authorities for their inspection and guidance… We will take this as a warning… (and) further strengthen the construction of network security and data security."
Didi's fine is the largest imposed by Chinese authorities since e-commerce behemoth Alibaba was ordered to pay around $2.75 billion in April 2021 for anti-competitive practices.
The ride-hailing firm got into hot water in June last year after it pressed ahead with an initial public offering in the United States, reportedly against Beijing's wishes.
Days after it raised $4.4 billion in New York, Chinese authorities launched a cybersecurity probe into the company, sending its shares plunging.
Since then, Didi's app has been removed from Chinese stores and it has been unable to register new users.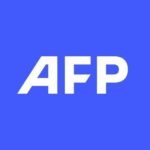 With 2,400 staff representing 100 different nationalities, AFP covers the world as a leading global news agency. AFP provides fast, comprehensive and verified coverage of the issues affecting our daily lives.
Facebook removes Afghan media pages controlled by Taliban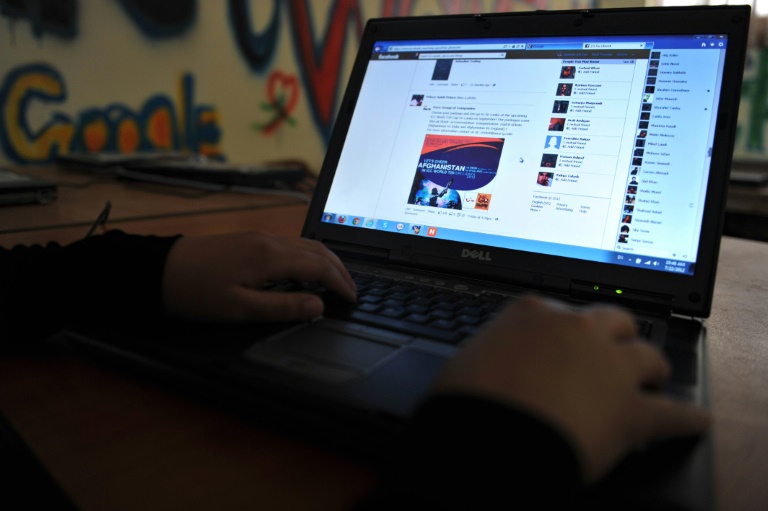 Facebook has removed the accounts of at least two state-owned media outlets in Afghanistan, the company confirmed Thursday, saying it was complying with laws in the United States listing the Taliban as a "terrorist organisation".
The Taliban have made liberal use of Facebook and Twitter since seizing power in August last year, and have a firm grip on state-owned media in the country — including radio and TV stations, and newspapers.
While Facebook parent Meta did not list the banned media outlets, state broadcaster National Radio Television Afghanistan (RTA) and the government-owned Bakhtar news agency both said that they had been blocked.
The Facebook pages of privately owned media houses seemed unaffected.
"The Taliban is sanctioned as a terrorist organisation under U.S. law and they are banned from using our services," a Meta spokesperson told AFP in a statement.
"We remove accounts maintained by or on behalf of the Taliban and prohibit praise, support, and representation of them," it added.
Government spokesman Zabihullah Mujahid criticised the blocking, saying it showed "impatience and intolerance" by the US firm.
"The slogan 'Freedom of expression' is used to deceive other nations," he tweeted.
RTA director Ahmadullah Wasiq said in a video statement that the Pashto and Dari-language pages of the organisation on Facebook and Instagram had been closed "for unknown reasons".
"RTA is a national institution — the voice of the nation," he said.
Bakhtar also urged Facebook to reconsider, saying on Twitter: "The only goal of this news agency is to share accurate, timely and comprehensive information to its audiences."
On Thursday, the hashtag "#BanTaliban" was trending on Twitter, with thousands of users calling for Taliban accounts on that platform to be blocked.
The Taliban have made prolific use of Twitter since seizing power.
While most accounts linked to the former Western-backed government have been dormant since the takeover, new "official" ones have proliferated — although none with Twitter's blue tick of authenticity.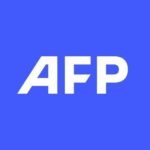 With 2,400 staff representing 100 different nationalities, AFP covers the world as a leading global news agency. AFP provides fast, comprehensive and verified coverage of the issues affecting our daily lives.