Facebook's Meta reports first ever revenue drop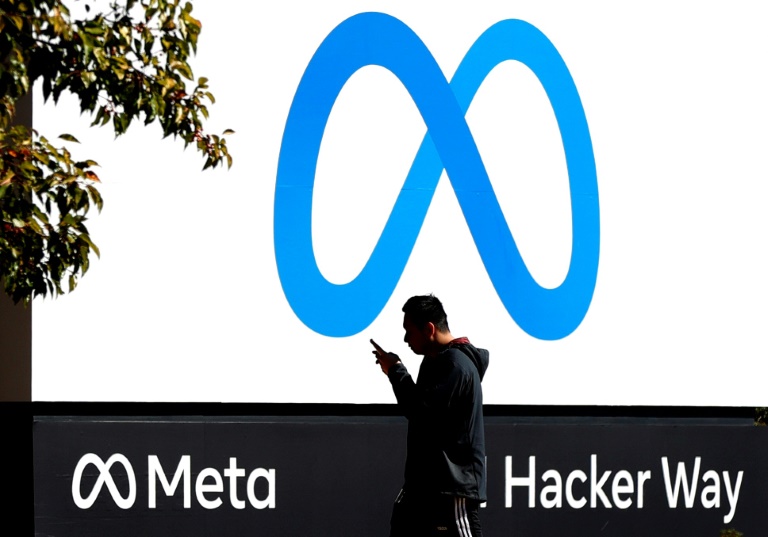 Facebook-parent Meta on Wednesday reported that its quarterly revenue dropped year-over-year for the first time ever, as its profit plunged by more than a third.
The bad news reflects a troubled landscape for the social media powerhouse, which is battling the rising phenomenon of TikTok and a turbulent global economy. 
Meta said that revenue in the recently ended quarter ebbed a percent to $28.8 billion when compared to the same period a year ago, missing market expectations.
"We're putting increased energy and focus around our key company priorities that unlock both near and long term opportunities for Meta and the people and businesses that use our services," CEO Mark Zuckerberg said in an earnings release.
It was the first such slip for the company since the firm, then known simply as Facebook, went public in 2012, said Wedbush analyst Dan Ives.
"The year-over-year drop in quarterly revenue signifies just how quickly Meta's business has deteriorated," said analyst Debra Aho Williamson.
"The good news, if we can call it that, is that its competitors in digital advertising are also experiencing a slowdown."
Meta however reported an increase in daily users, defying analysts' fears.
The results came just hours after US regulators announced they would try to block Meta's acquisition of virtual reality fitness app maker Within, a potential blow to the tech giant's metaverse ambitions.
Meta has made it a focus to build its metaverse vision for the internet's future, betting heavily on the interactive virtual world that the company believes will ensure its powerful position.
"This acquisition poses a reasonable probability of eliminating both present and future competition," the FTC complaint said. "And Meta would be one step closer to its ultimate goal of owning the entire 'Metaverse.'"
The social media giant said the FTC's move defied reality, and expressed confidence that its buy of Within would be good for VR users as well as developers who make apps in that market.
"The FTC's case is based on ideology and speculation, not evidence," Meta said in response to an AFP inquiry.
Meta has faced steady scrutiny from lawmakers and regulators over not only its massive strength in the social media market, but also its impact on the health of its users.
Meta is already a leading player in the virtual reality market, and Zuckerberg has stressed that the metaverse is key to the company's future.
The Silicon Valley titan years back bought virtual reality gear maker Oculus and studios devoted to apps for use in digital realms.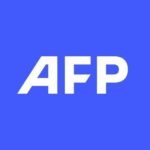 With 2,400 staff representing 100 different nationalities, AFP covers the world as a leading global news agency. AFP provides fast, comprehensive and verified coverage of the issues affecting our daily lives.
Sony trims annual profit forecast after Bungie purchase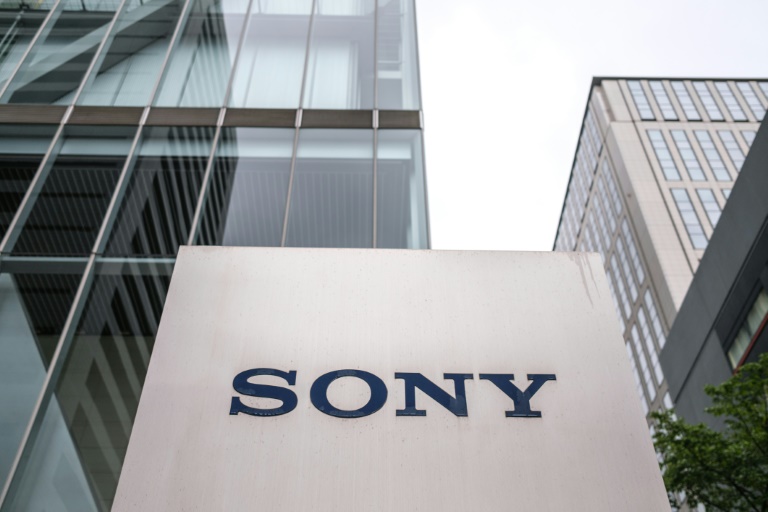 Sony trimmed its annual net profit forecast on Friday, partly due to acquisition expenses including the purchase of US game studio Bungie, creator of hits like "Halo" and "Destiny".
The PlayStation maker announced in February it would buy Bungie for $3.6 billion, weeks after rival Microsoft unveiled a landmark pact to acquire "Call of Duty" maker Activision Blizzard.
Microsoft says its massive merger, valued at around $69 billion, will make it the third-largest gaming company by revenue, behind Tencent and Sony — marking a major shift in the booming gaming world.
Sony Group now predicts net profit for 2022-23 will total 800 billion yen ($6 billion), down from the 830 billion yen previously forecast.
It said the expected increase in acquisition expenses was "mainly due to the acquisition of Bungie, Inc. being completed earlier than the assumed timing".
Lower sales of games by non-house developers will likely dent its overall sales figures this financial year, it said, but this would be "partially offset" by a weaker yen.
Exchange rates also boosted the conglomerate's movie segment, chief financial officer Hiroki Totoki told reporters.
Customer traffic at US theatres has returned to pre-pandemic levels in some weeks, and Sony Pictures is hoping to score another box-office win after the runaway success of "Spider-Man: No Way Home".
"We have high hopes for 'Bullet Train' featuring Brad Pitt," Totoki said.
The movie division expects higher sales for anime streaming, "including the impact of the acquisition of Crunchyroll", the world's largest online library of Japanese animation.
– PlayStation 5 sales steady –
In the April to June quarter, the Japanese conglomerate posted a three percent year-on-year rise in net profit to 218 billion yen, with sales up around two percent to 2.3 trillion yen.
Sony has faced challenges rolling out its PlayStation 5 console, which remains difficult to get hold of more than 18 months since its launch in November 2020, in part due to pandemic supply chain disruption and the global chip shortage.
Sony sold 11.5 million PS5s last year, and in May Totoki said the firm was adapting to try and weather ongoing supply chain issues, including Covid-19 lockdowns in China. 
For the PS5, "the problem is more about supply than demand. The company is also facing problems transporting its products," Hideki Yasuda, senior analyst at Toyo Securities, told AFP before the earnings release.
Meanwhile "the yen has turned lower in this quarter. This should be positive for the company," he said, adding that a US economic slowdown could open up shipping spots, even though it poses risks overall for businesses like Sony.
In the first quarter of this financial year, Sony sold 2.4 million PS5 units, similar to the same period last year when it sold 2.3 million.
Sony also said last month it is launching a new brand that will offer PC gaming gear.
The gaming peripherals market of items used by players was valued at $3.88 billion globally in 2019 according to Grand View Research.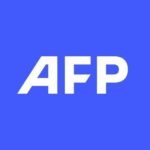 With 2,400 staff representing 100 different nationalities, AFP covers the world as a leading global news agency. AFP provides fast, comprehensive and verified coverage of the issues affecting our daily lives.
Asian markets rise as US data boosts hopes of slower Fed hikes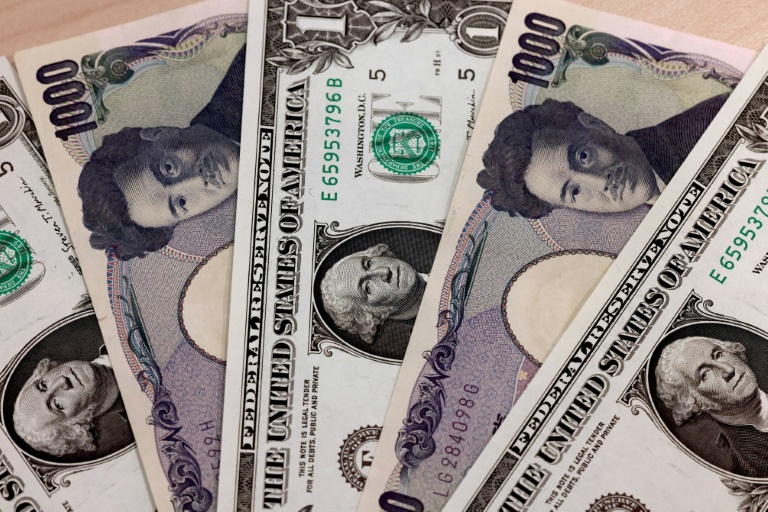 Asian stocks rose Friday after data showing another contraction in the US economy boosted hopes that the Federal Reserve will slow its pace of interest rate hikes.
After an extended period of pessimism on trading floors fuelled by soaring inflation and the central bank's monetary tightening campaign, investors are beginning to speculate that the market may have reached its nadir.
The world's top economy shrank 0.9 percent in April-June following a 1.6 percent retreat in the first quarter as it was buffeted by the four-decade spike in inflation and rising borrowing costs.
But the reading was taken as a sign of good news, as it could give the Fed room to take its foot off the pedal, with Treasury yields — considered a barometer of future interest rates — easing.
Officials are expected to continue lifting rates, but analysts estimate they will announce a 50-basis-point rise in September, compared with 75 at the past two meetings.
And analysts said the quick, sharp pace of increases would allow the bank to begin cutting sooner in 2023 while others said any recession would likely only be shallow and short.
The news saw all three main indexes on Wall Street rally more than one percent, with tech firms — which are susceptible to higher rates — leading the way.
The gains extended a rally Wednesday that came after Fed chief Jerome Powell hinted that the bank could start to take it easier in its tightening.
Most of Asia followed suit, with Tokyo, Sydney, Seoul, Singapore, Taipei, Jakarta and Wellington all up. However, Hong Kong dropped and Shanghai struggled.
The prospect of US rates not rising as fast as previously expected hit the dollar, which has soared in recent months against most other currencies. 
The greenback dropped below 135 yen Thursday for the first time since July 6, having hit a 24-year high of 139.39 yen just two weeks ago.
A second successive contraction is widely considered a technical recession, though it is not officially considered so in the United States until identified as such by the National Bureau of Economic Research.
But while debate rages over that issue, the general consensus is that the economy is struggling.
"The more important point is that the economy has quickly lost steam in the face of four-decade high inflation, rapidly rising borrowing costs, and a general tightening in financial conditions," Sal Guatieri, of BMO Capital Markets, wrote.
The retreat in the US economy comes as China also struggles, hit by painful Covid-induced lockdowns in major cities including Shanghai and Beijing that hammered all sectors and supply chains.
On Thursday, the country's leadership offered a dour assessment of the world's number two economy but offered no plans to stimulate growth, leaving traders disappointed.
– Key figures at around 0230 GMT –
Tokyo – Nikkei 225: UP 0.5 percent at 27,944.55 (break)
Hong Kong – Hang Seng Index: DOWN 1.4 percent at 20,343.08
Shanghai – Composite: DOWN 0.4 percent at 3,269.18
Dollar/yen: UP at 134.36 yen from 134.25 yen Thursday
Euro/dollar: DOWN at $1.0193 from $1.0197 
Pound/dollar: DOWN at $1.2167 from $1.2177 
Euro/pound: UP at 83.77 pence from 83.70 pence
West Texas Intermediate: DOWN 0.8 percent at $97.16 per barrel
Brent North Sea crude: UP 0.3 percent at $107.50 per barrel
New York – Dow: UP 1.0 percent at 32,529.63 (close)
London – FTSE 100: FLAT at 7,345.25 (close)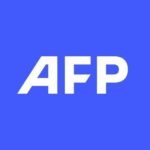 With 2,400 staff representing 100 different nationalities, AFP covers the world as a leading global news agency. AFP provides fast, comprehensive and verified coverage of the issues affecting our daily lives.
Amazon tops expectations as quarterly sales climb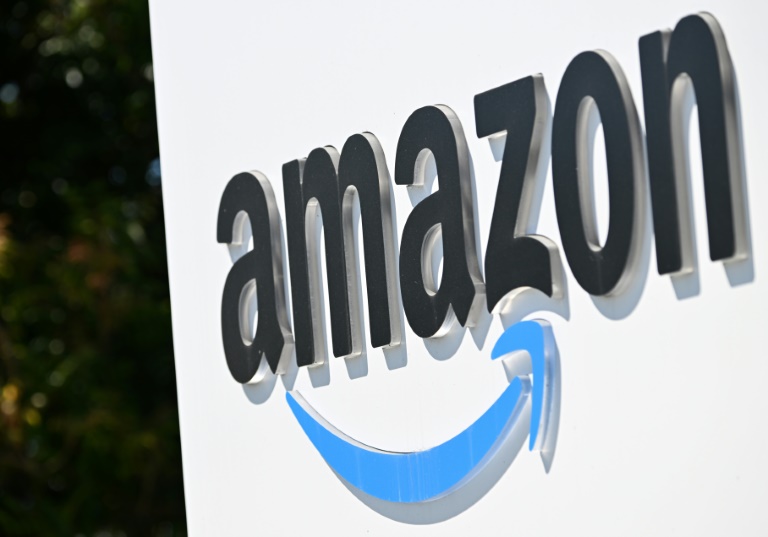 E-commerce colossus Amazon on Thursday reported that its sales in the recently ended quarter grew more than expected despite inflation and other economic turmoil.
Amazon sales topped $121 billion in the quarter, but the company logged a loss of $2 billion dollars as it continued to work to rein in costs — but its shares still jumped 10 percent in after-hours trading.
A crowded period of earnings from the world's biggest tech firms has mostly disappointed, but investors have seemed relieved the news was not worse.
Recession fears, a strong dollar, shrinking advertising budgets and inflation — tech companies' pandemic-era booms have now tipped into a downturn.
Microsoft and Facebook-owner Meta both cited the harm to their business from a strong dollar, with the social media giant pointing to the greenback's role in the firm's first year-on-year revenue decline since going public in 2012.
In addition to the generally bumpy economic times, firms such as Netflix and Meta are fighting fierce competition from rivals — and both reported losing some ground.
Meta lost about two million monthly users between quarters, and Netflix shed nearly a million paying customers, which was less than expected.
Yet Netflix stock is up about a percent in the past five days, with investors potentially hopeful after the firm projected a coming rebound in subscribers.
Markets seemed similarly assuaged despite Google parent Alphabet missing on revenue and profit.
The Silicon Valley giant's bad news was not unexpected, as the flow of online ad dollars that fuels the company's fortunes has slowed as inflation, war and other troubles vex the overall economy.
"Still, with its tremendous market share in search advertising, Google is relatively well positioned to weather the rough waters that lie ahead," said analyst Evelyn Mitchell.
As advertisers have tightened their belts, and Apple's privacy changes have bitten into firms' sales of costly but highly targeted ads, the damage was uneven.
Meta's income has taken a beating, and with a share price that has lost about half its value since February, it's clear that investors are still wary about the company's future.
Analysts noted Meta's reported 14 percent drop in average price per ad was a steep change coming on top of the first quarter, when ad prices dipped 8 percent.
"The good news, if we can call it that, is that its competitors in digital advertising are also experiencing a slowdown," said analyst Debra Aho Williamson.
Snapchat's parent firm, for example, reported that its loss in the recently ended quarter nearly tripled to $422 million despite revenue increasing 13 percent under conditions "more challenging" than expected.
"We are not satisfied with the results we are delivering, regardless of the current headwinds," California-based Snap said in a letter to investors last week.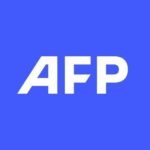 With 2,400 staff representing 100 different nationalities, AFP covers the world as a leading global news agency. AFP provides fast, comprehensive and verified coverage of the issues affecting our daily lives.