Farnborough airshow opens amid heatwave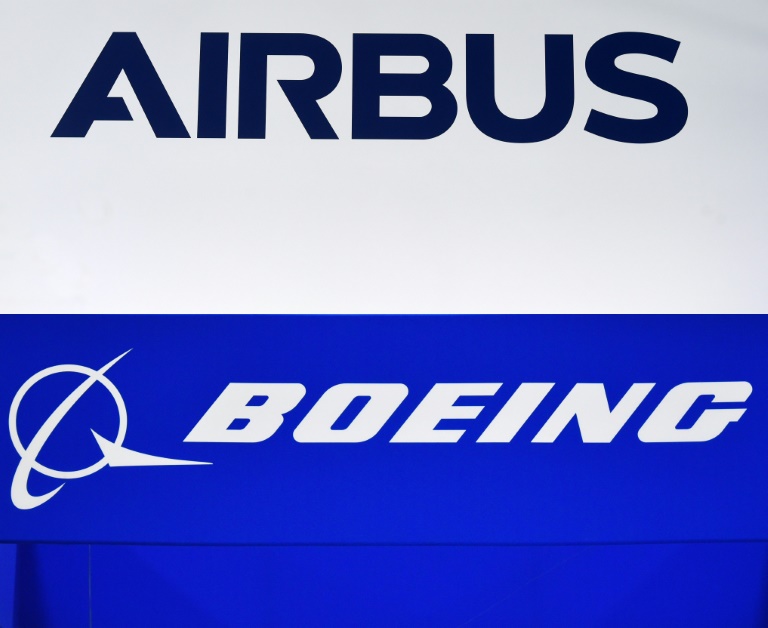 Global aviation's Farnborough airshow opens Monday amid a sweltering heatwave, with the sector aided by a modest recovery in air traffic and with Ukraine boosting defence budgets.
Tens of thousands of visitors will flock to the five-day show, held southwest of London, as weather forecasters warn of scorching record temperatures in England.
"It's going to be the hottest Farnborough ever, so if you are going there, take plenty of water, take a hat — and don't be surprised if you see either very sweaty people or people in shorts," said analyst Richard Evans at air transport data specialist Ascend by Cirium.
Britain's Met Office has issued a historic red warning for extreme heat, with southern England temperatures potentially exceeding 40C on Monday or Tuesday for the first time.
Organisers insist the show must go on "as planned" and will provide water refill points, shaded areas and air conditioning throughout exhibition halls.
This year's event, one of the largest civilian and defence shows, is the first global aviation get-together since the Covid pandemic hit.
"This is the first major global airshow for three years since Paris 2019," Farnborough chief executive Gareth Rogers told AFP.
The biennial Farnborough show was cancelled in 2020 as the Covid health crisis grounded aircraft and ravaged the sector.
Global air traffic is gradually recovering and in May reached more than two-thirds of its pre-pandemic level, according to estimates from the International Air Transport Association (IATA).
That recovery has however faced headwinds from rocketing inflation fuelled by historically high energy prices and higher wages, while staff shortages constrain airports and spark flight cancellations.
At Farnborough, US titan Boeing and its European arch-rival Airbus will battle for supremacy as they declare their latest multi-billion-dollar jet orders.
The show will this year zero in also on green themes of decarbonisation and sustainability, as many carriers seek to replace ageing fleets with modern fuel-efficient aircraft that emit less carbon dioxide.
Farnborough visitors will be thrilled by air displays by Britain's Red Arrows and South Korea's Black Eagles, as well as the US-made F-35 stealth fighter.
Airbus and Boeing will also showcase their latest twin-aisle passenger aircraft, the A350-900 and the 777X.
Meanwhile, Russia's war on Ukraine has sparked an upsurge in defence spending as nations seek to bolster armed forces.
"Anecdotally we are certainly seeing a greater interest in the defence element of the show," said Rogers.
Defence agreements are however not announced at Farnborough, unlike commercial civil aviation deals.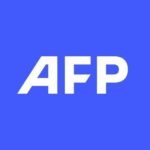 With 2,400 staff representing 100 different nationalities, AFP covers the world as a leading global news agency. AFP provides fast, comprehensive and verified coverage of the issues affecting our daily lives.
China factories ration power as heatwave sends demand soaring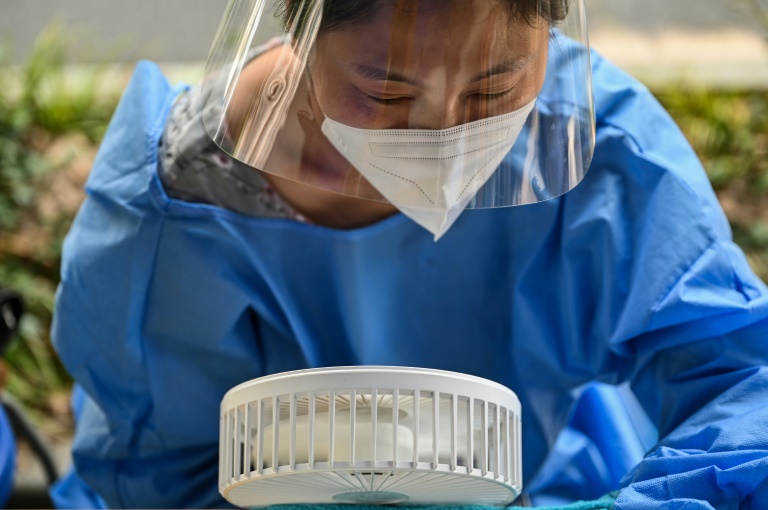 Chinese lithium hub Sichuan province will ration electricity supply to factories until Saturday, state media reported, as a heatwave sends power demands soaring and dries up reservoirs.
Temperatures in the province — home to nearly 84 million people — have hovered above 40-42 degrees Celsius (104-108 degrees Fahrenheit) since last week, according to data from China's Meteorological Administration, increasing the demand for air conditioning.
The region relies on dams to generate 80 percent of its electricity, but rivers in the area have dried up this summer, Beijing's Water Resources Ministry said.
The province in China's southwest produces half the nation's lithium, used in batteries for electric vehicles, and its hydropower projects provide electricity to industrial hubs along the country's east coast.
But the local government has decided to prioritise residential power supply, ordering industrial users in 19 out of 21 cities in the province to suspend production until Saturday, according to a notice issued Sunday.
Several companies including aluminium producer Henan Zhongfu Industrial and fertiliser producers Sichuan Meifeng Chemical Industry said in stock exchange statements they were suspending production.
A plant operated by Taiwanese giant and Apple supplier Foxconn in the province has also suspended production, Taipei's Central News Agency reported.
Some companies will be permitted to operate at a limited capacity, depending on their production needs.
"Sources estimate at least 1,200 tonnes of lithium output will be cut due to the operations disruptions in these five days," Susan Zou, an analyst at Rystad Energy, told AFP, adding the cost of lithium carbonate had jumped since Monday.
A summer of extreme weather in China has seen multiple major cities record their hottest days ever.
China's national observatory reissued a red alert for high temperatures on Monday, state media reported, as the mercury soared past 40 degrees Celsius (104 Fahrenheit) across swathes of the country.
Provinces including Zhejiang, Jiangsu and Anhui that rely on power from western China have also issued electricity curbs for industrial users to ensure homes had enough power, according to local media reports.
Scientists say extreme weather across the world has become more frequent due to climate change, and will likely grow more intense as global temperatures rise.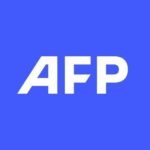 With 2,400 staff representing 100 different nationalities, AFP covers the world as a leading global news agency. AFP provides fast, comprehensive and verified coverage of the issues affecting our daily lives.
Oil majors' climate visions 'inconsistent' with Paris targets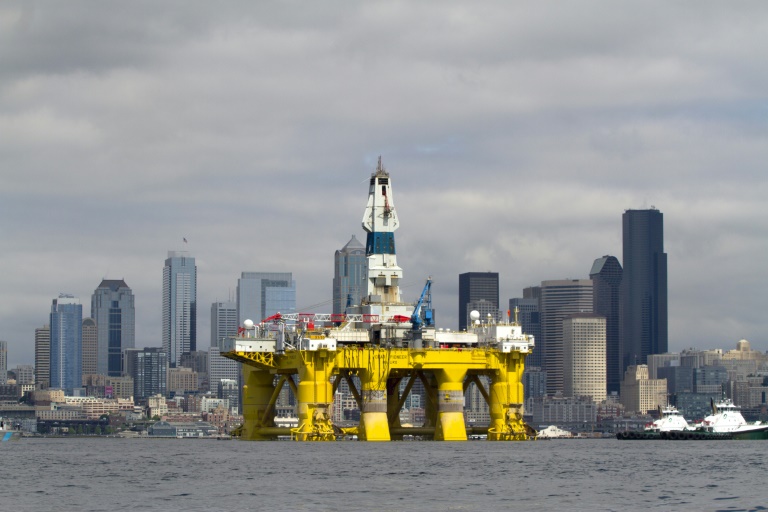 Global decarbonisation scenarios envisioned by oil and gas majors are incompatible with the Paris climate deal temperature goals aimed at averting devastating heating, according to research published Tuesday.
The landmark 2015 accord saw nations commit to limit planetary heating to "well below" two degrees Celsius (3.6 Farenheit) above pre-industrial levels and to work towards a safer 1.5-C warming cap.
Writing in the journal Nature Communications, an international team of experts analysed six emissions scenarios from three European energy giants — Equinor, BP and Shell — as well as those produced by the International Energy Agency.
They then compared the analysed pathways to scenarios outlined in a special report from the Intergovernmental Panel on Climate Change on 1.5C of warming.
The team used these to evaluate peak and end-of-century temperatures under each scenario, noting that average global temperatures may decline by 2100 in some scenarios after peaking.
They also assessed the underlying energy system changes that drive emissions and could lead to a given scenario meeting — or failing to meet — the Paris temperature goals.
"Most of the scenarios we evaluated would be classified as inconsistent with the Paris Agreement as they fail to limit warming to 'well below 2C', let alone 1.5C, and would exceed the 1.5C warming limit by a significant margin," said Robert Brecha of the Climate Analytics think tank and co-lead author of the study.
"Energy system transformation is critical to reaching the Paris Agreement warming limit, and decision makers need sound and transparent scientific assessments. This paper adds to that transparency."
– 'Catastrophic impacts' –
The analysis found that Shell's Sky scenario would lead to warming of 1.81C by 2069 — a far cry from 1.5C.
A Shell spokeswoman told AFP that the Sky pathway was just one of several envisaged by the company.
The team responsible for modelling scenarios "makes assessments based on plausible assumptions and quantifications, which are not intended to be predictions of likely future events or outcomes, let alone our energy transition plan", she added.
Equinor's Rebalance scenario would see warming peak at 1.73C above pre-industrial levels by 2060, according to the study.
BP's Rapid scenario would see peak warming of 1.73C by 2058, while its Net Zero scenario would see median warming peak at 1.65C, the analysis found.
Equinor declined to comment, while BP did not respond to a comment request.
Only the IEA's Net Zero 2050 pathway is fully aligned with the Paris agreement's 1.5C goal, the authors concluded.
"Fossil fuel companies claim that we can continue to burn oil and gas while keeping to the 1.5C warming limit, and they cite their own scenarios as justification," said Bill Hare, CEO and Senior Scientist at Climate Analytics.
"But our research shows that their pathways would bust the Paris Agreement. Even temporarily exceeding the 1.5C warming would lead to catastrophic impacts and severely weaken our ability to adapt to climate change."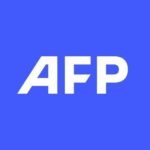 With 2,400 staff representing 100 different nationalities, AFP covers the world as a leading global news agency. AFP provides fast, comprehensive and verified coverage of the issues affecting our daily lives.
Net zero, Russia war driving nascent hydrogen economy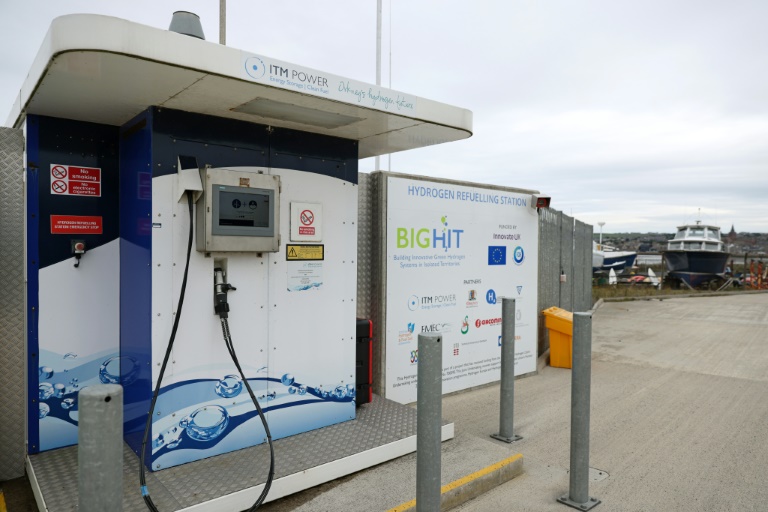 Kevin Kendall pulls up at the only green hydrogen refuelling station in Birmingham, Britain's second-biggest city, and swiftly fills his sedan with clean gas.
Green hydrogen is in sharp focus as governments seek to slash carbon emissions amid record-high temperatures and to safeguard energy supplies hit by the invasion of Ukraine by oil and gas producer Russia.
But the "hydrogen economy" has not fully kicked into gear awaiting significant uptake from high-polluting sectors like steel and aviation.
For Kendall, being an early user of green hydrogen means he does not have to queue during his lunchtime trip to what resembles a petrol pump.
"There is very little green hydrogen being produced in Britain at the moment," the professor of chemical engineering tells AFP. "It needs now to move forward."
In Birmingham, central England, it costs about £50 ($60) to fill Kendall's Toyota Mirai with the green hydrogen that is produced at a plant next to the refuelling station.
That is around half the bill for a similar-sized diesel car after the Ukraine war sent fossil fuel prices rocketing.
Despite the price benefit, Britain is home to around only a dozen hydrogen refuelling stations.
While hydrogen is the most abundant element on Earth, it is locked in water and hydrocarbons such as natural gas, meaning "it's difficult to make", according to Kendall's daughter, Michaela Kendall.
Together they founded Adelan, a small-sized business producing box-shaped fuel cells similar to the metal-encased devices used to help power the Toyota Mirai.
Set up 26 years ago, Adelan is the longest-running maker of fuel cells in Britain — which work also with liquefied petroleum gas (LPG) — while the company also offers a leasing service for the Japanese automaker's hydrogen cars.
– 'Increasingly attractive' –
"Since the Russian invasion of Ukraine, the economics of green hydrogen have become increasingly attractive," Minh Khoi Le, head of hydrogen research at Rystad Energy, told AFP.
"Coupled with many incentives in the second half of 2022 globally, green hydrogen looks to satisfy the trilemma of the energy system: energy security, affordability, and sustainability."
Fallout from the war has caused the European Union to bolster its gas reserves by slashing consumption 15 percent.
The bloc is also seeking to significantly increase supplies of green hydrogen, which is made from water via electrolysis and with renewable energy.
This is in contrast to the more available blue hydrogen, which environmentalists oppose as it is produced from natural gas in a process that releases carbon dioxide into the atmosphere.
– £9-billion investment –
At Adelan's Birmingham workshop, a quaint brick building surrounded by houses, staff are testing the company's so-called solid oxide fuel cells that are replacing diesel generators.
Overseeing the work, company chief executive Michaela Kendall says she expects "hydrogen capacity to really increase but it will take time".
"Hydrocarbons will still be used for the foreseeable future," she predicts "because the hydrogen economy has not really evolved, it's just at the early stage".
Britain's government says £9 billion of investment is needed "to make hydrogen a cornerstone of the UK's greener future" as it targets net zero carbon emissions by mid-century.
In Birmingham, the plan is for about 10 hydrogen refuelling stations in the next few years following the arrival of 120 hydrogen buses to the city in 2023. Other UK cities, including Aberdeen in Scotland, are travelling the same road.
However, "only Los Angeles has been reasonably successful with something like 9,000 hydrogen vehicles and 40 hydrogen stations", says Kevin.
"That's what we'd like Birmingham to be."
– Electric surge –
The Toyota, resembling a standard vehicle inside and out, is powered by electricity. This has been produced by green hydrogen combining with oxygen in a fuel cell.
The only waste emitted from the vehicle, which has a range of 400 miles (640 kilometres), is water vapour.
Adelan's solid oxide fuel cell, so-called because its electrolyte is ceramic, is described as "an electric device", generating power for batteries.
"It's hydrogen-ready, but we tend to use hydrocarbon fuels because they're easier to get right now," says Michaela.
"We use fuel that is sourced in a low-carbon way" such as BioLPG.
A lack of hydrogen infrastructure means motorists wanting a greener alternative to petrol or diesel are expected to continue purchasing electric vehicles.
Despite lengthy charge times for electric car batteries and big rises in electricity prices this year, Britons are fast ditching polluting automobiles ahead of a UK ban on sales of new diesel and petrol vehicles from 2030.
It comes as oil and gas giant BP recently unveiled plans for green hydrogen production facilities in the UK.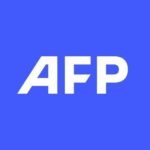 With 2,400 staff representing 100 different nationalities, AFP covers the world as a leading global news agency. AFP provides fast, comprehensive and verified coverage of the issues affecting our daily lives.