GSK spin-off to create consumer healthcare giant

British drugs giant GlaxoSmithKline on Monday demerges its newly-named consumer healthcare unit Haleon, resulting in what is set to be London's largest new stock market listing in more than a decade.
The new company — owning brands including Sensodyne toothpaste, pain relief drug Panadol and cold treatment Theraflu — is set for a valuation of about £40 billion ($47.4 billion) when it begins trading on the London stock market, according to Bloomberg. 
The major strategy shift by GSK chief executive Emma Walmsley comes after she has faced intense activist shareholder pressure over the company's delays in producing Covid jabs and treatments.
– 'Landmark London listing –
"This will be the largest London stock market listing in a decade, with the new company becoming a big beast with a new skin in the consumer goods world," said Susannah Streeter, senior investment and markets analyst at Hargreaves Lansdown.
It is set to be the capital's biggest listing since Swiss mining giant Glencore was valued at £38 billion on entry in 2011.
GSK, which owns 68 percent of Haleon, plans to retain six percent of the group following the spin-off.
US pharmaceutical titan Pfizer has said it plans to sell its 32-percent minority stake.
Walmsley, who had led the consumer unit prior to her promotion as head of GSK in 2017, has described the demerger as the group's most significant corporate change in 20 years.
The split sees GSK "parcelling off a considerable quantity of its sizeable debt pile into Haleon, expected to be around £10 billion", Streeter said.
Haleon could join London's top-tier FTSE 100 depending on its market valuation.
Walmsley, part of a group of less than 10 women chief executives running companies on the benchmark index, sees more long-term value in the demerger than a sale.
GSK at the start of the year rejected a £50 billion bid for the unit from consumer goods titan Unilever.
– Vaccine push –
Alongside the demerger, GSK is expanding further into the field of vaccines, having in May snapped up US biopharmaceutical firm Affinivax for up to $3.3 billion.
Also this year, the British company spent $1.9 billion on US group Sierra Oncology, a specialist in medicines for rare forms of cancer.
Keith Bowman, analyst at Interactive Investor, said the demerger was aimed at giving GSK "increased management focus to each respective business".
This was the case "particularly for its pharma business which has underperformed rivals such as (Covid vaccine-maker) AstraZeneca over recent years", he told AFP.
GSK is set to receive £7 billion in dividends at separation.
The consumer healthcare division, whose portfolio of products includes also Centrum multivitamins and anti-inflammatory Voltaren, generates annual sales of about £10 billion.
Haleon will be headquartered in Weybridge, southwest of London.
"The idea is that a more focused consumer business will help boost sales," said Streeter.
"There will be no change at the top… which is a vote of confidence in Brian McNamara, a former Procter & Gamble executive who has led the division for eight years."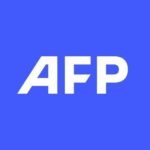 With 2,400 staff representing 100 different nationalities, AFP covers the world as a leading global news agency. AFP provides fast, comprehensive and verified coverage of the issues affecting our daily lives.
From catwalk to perp walk: Colombian designer awaits fate on smuggling charges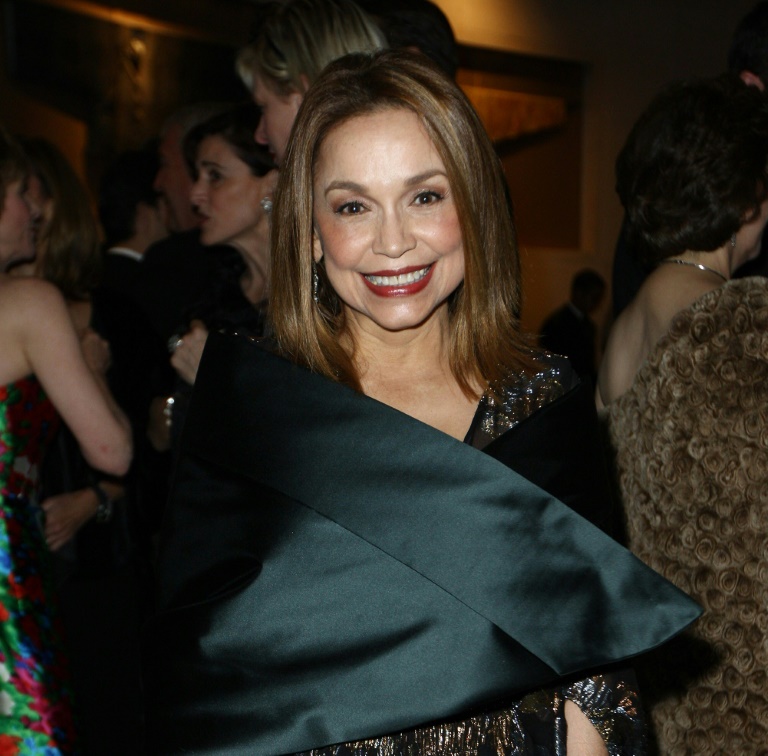 Colombian celebrity designer Nancy Gonzalez's fall from grace was sudden and spectacular: taken in handcuffs from her luxury home in Cali last week to a Bogota jail cell, accused of smuggling protected animal skin purses into the United States.
The 77-year-old is now awaiting a ruling by a Colombian judge on whether she should be extradited to the United States, where she risks a 25-year jail sentence.
Gonzalez's purses, clutches and wallets sell for thousands of US dollars apiece, have appeared on catwalks and TV shows and grace the shelves of high-end shops around the globe.
But according to an indictment from prosecutors in the Southern District of Florida, dated April 26, more than 200 of the caiman- and python-skin products sold in the United States were imported illegally. 
Gonzalez and two employees of her Gzuniga company, the charge sheet states, conspired to smuggle bags made of protected animal skins between February 2016 and April 2019 without the permit required under the Convention on International Trade in Endangered Species (CITES).
The goods were brought to the Gzuniga showroom in New York City by the accused for the purpose of "enriching themselves upon the sale of the contraband products in the United States," said the indictment.
Individuals were allegedly paid to bring the bags from Colombia to New York on commercial flights, and coached to lie about the provenance of the goods if asked.
Gonzalez and her co-accused face one charge of conspiracy and two counts of smuggling.
– Not 'black market' –
According to her website, Gonzalez's bags are handcrafted in her native Cali by a team of artisans.
The site says her bags are sold at over 300 luxury retailers, including Bergdorf Goodman, Neiman Marcus, Saks Fifth Avenue, Harrod's and Tsum.
Her designs were also featured in an exhibition by the Metropolitan Museum of Art in New York.
Among Gonzalez's famous clients are Salma Hayek, Britney Spears and Victoria Beckham, according to specialized portals.
According to the Florida indictment, the animals that provided the skins were not on the CITES endangered list but fell under a category of species "that had to be controlled in order to avoid utilization incompatible with survival."
This means that trade in products obtained from such an animal required a permit, which Gonzalez allegedly failed to obtain.
Elmer Montana, a lawyer for one of Gonzalez's employees, told AFP that the skins used to make the bags were "obtained by Nancy Gonzalez… from certified farms which are supervised by the Ministry of the Environment.
"These are not skins that she buys on the black market" in one of the world's most biodiverse countries, where reptile trafficking is rife. 
Footage released by the Colombian prosecutor's office showed the glamorous businesswoman led away in handcuffs after a raid on her luxury home in Cali last week.
A court must now decide on her extradition to the United States, a process that can take weeks or even months, according to defense lawyers.
A judge had denied Gonzalez's request for bail pending a ruling.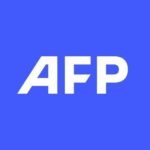 With 2,400 staff representing 100 different nationalities, AFP covers the world as a leading global news agency. AFP provides fast, comprehensive and verified coverage of the issues affecting our daily lives.
Rattled and uncertain of its future, Twitter stumbles on
Anxious employees, wary advertisers and hamstrung management: Twitter is limping along as it waits to learn how the fight over Elon Musk's buyout bid will end.
Just days before the first court hearing in Twitter's lawsuit seeking to force the Tesla boss to close the $44 billion deal, the firm is stuck in limbo.
"The best conclusion for me would be that he leaves us alone, so that we can go on our merry way," an engineer at the key social media network told AFP on condition of anonymity. 
The engineer spoke of employees departing and a "climate of uncertainty that does not leave one with a peaceful state of mind." 
"We're still trying to do our work normally, because the main reasons why we chose to work for Twitter still hold true," he added.
But there's been nothing normal about Musk's unsolicited bid that he's now backed away from, saying Twitter has obfuscated on the number of fake accounts on the platform.
He has harangued the network, on its own platform no less, with mocking tweets about its management and direction.
"Musk's repeated disparagement of Twitter and its personnel, create uncertainty… that harm Twitter and its stockholders," the firm's lawyers argued in their lawsuit lodged this week.
The billionaire's comments "also expose Twitter to adverse effects on its business operations, employees, and stock price," the lawyers added.
A judge has set the first hearing in the case for Tuesday in a court in the eastern state of Delaware.
– Sluggish ad sales – 
"Twitter is facing a huge image crisis, and confidence in its leadership is wavering," eMarketer analyst Debra Williamson told AFP. "But whether the Musk situation has affected its revenues is unclear."
She said the most loyal advertisers have likely stuck around, but those less committed to Twitter may have scaled back their spending while waiting for the endgame.
Angelo Carusone, president of watchdog group Media Matters, thinks the damage is already done because Musk has been a frequent critic of content moderation.
The fight against hate and disinformation is widely defended internally, but also by many advertisers, concerned that their brands are not associated with toxic messages. 
Carusone said that in early May, at an annual marketing event where companies negotiate large advertising deals, Twitter was "not able to give advertisers any clarity or confidence" that it would continue to be safe showcase for them.
"They didn't go anywhere close to what they normally sell at that event. And it's obviously been sluggish since then," he added. 
The San Francisco-based social network cannot afford to lose customers. 
Unlike big fish such as Google and Facebook parent Meta, which dominate online advertising and make billions in profits, Twitter lost hundreds of millions of dollars in 2020 and 2021.
The group will capture less than one percent of global ad revenue in 2022, according to eMarketer, compared to 12.5 percent for Facebook, 9 percent for Instagram and nearly two percent for booming upstart TikTok. 
On top of that, Twitter's user base is barely expected to grow and may even shrink in the United States, noted Williamson, the eMarketer analyst.
– 'Twitter can't meaningfully respond' – 
Musk once had potential Twitter investors salivating with his talk of growing revenue fivefold and aiming for a billion users by 2028.
Instead, a court battle is building to "end either with Twitter being owned by an unhappy investor who decided he didn't want it after all, or with Twitter on its own and weaker than it was before this all started," Williamson added.
The battle is set to last for months, and at a time when economic headwinds are steady and firms need to be nimble to monetize new audio and video formats, diversify revenue sources and attract younger audiences.
"At least Facebook can respond to current threats, even if they're responding poorly, they can respond," said Carusone, the Media Matters president.
"What Twitter cannot do right now is meaningfully respond to anything."
The social network's lawyers have blamed Musk for withholding consent for two employee retention programs "designed to keep selected top talent during a period of intense uncertainty generated in large part by Musk's erratic conduct." 
Internally, some employees have also lost confidence in management, which they would have liked to be more combative in dealing with the world's richest person. 
Parker Lyons, a financial analyst at Twitter, went so far as to tweet several memes that took aim at the firm's board for its deal with Musk.
In one, the board is shown firing bullets into Twitter above the sarcastic caption: "Who could have done this?"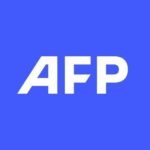 With 2,400 staff representing 100 different nationalities, AFP covers the world as a leading global news agency. AFP provides fast, comprehensive and verified coverage of the issues affecting our daily lives.
Elon Musk asks court to delay start of Twitter court battle
Tesla chief Elon Musk asked a Delaware court Friday to reject a bid by Twitter to put their $44 billion merger lawsuit on trial in September, instead asking to push it back until next year.
In a court document cited by US media, Musk's lawyers accuse Twitter's board of directors of wanting to expedite the case. 
Twitter on Tuesday sued Musk for breaching the contract he signed to buy the tech firm, calling his exit strategy "a model of hypocrisy."
The suit filed in the US state of Delaware urges the court to order the billionaire to complete his deal to buy Twitter, arguing that no financial penalty could repair the damage he has caused.
The social media giant wants to hold the trial in September so as not to prolong the period of uncertainty currently threatening the company. 
But Musk asked that the trial not start before February 13, citing the complexities involved.
Musk's lawyers did not immediately respond to a request by AFP for comment. 
The billionaire had agreed to buy Twitter at the end of April.
But after weeks of threats, Musk last week tried to pull the plug on the deal, accusing Twitter of "misleading" statements about the number of fake accounts.
That set the stage for a potentially lengthy court battle with Twitter, which has defended its fake account oversight and vowed to force Musk to complete the deal, which contained a $1 billion breakup fee.
The social network says the number of fake accounts is less than five percent, a figure challenged by Musk, who says he believes the percentage is much higher.
His lawyers say proving that will require analyzing mountains of data.
A preliminary hearing is scheduled for Tuesday in a business law court in Delaware.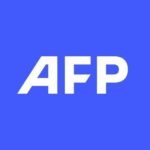 With 2,400 staff representing 100 different nationalities, AFP covers the world as a leading global news agency. AFP provides fast, comprehensive and verified coverage of the issues affecting our daily lives.