In mine-infested sea, Romania aims to cut Russia gas reliance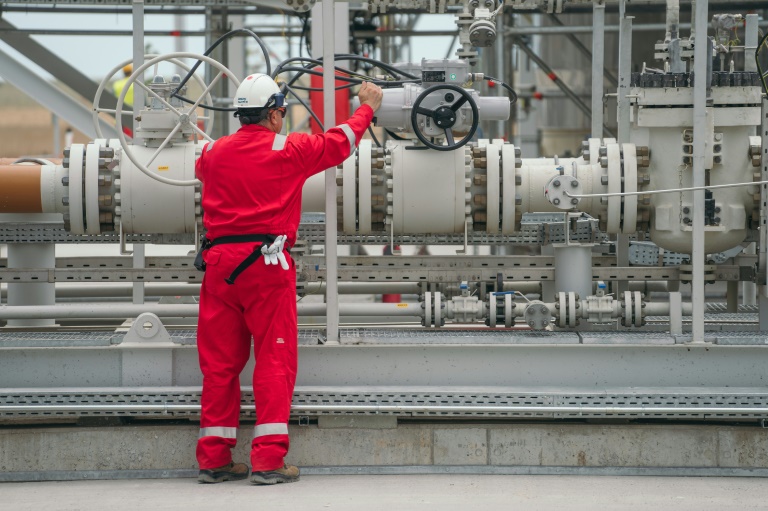 Gas now flows to Romania from a new Black Sea platform operating in waters where mines and warships have been spotted.
The dangerous reminders of the war raging nearby in Ukraine underscore Romania's determination to cut its reliance on Russian natural gas imports.
With fears growing across the European Union that Moscow will cut gas shipments in retaliation for EU support to Ukraine, countries are scrambling to find alternative supplies.
"Romania is taking a decisive step to ensure its energy security… at a time when international gas supplies are threatened by the war in Ukraine," Prime Minister Nicolae Ciuca said on Tuesday as he inaugurated a processing plant belonging to Black Sea Oil & Gas (BSOG) in the southeastern village of Vadu.
While Romania has significant reserves on land and at sea, it still has to turn to Russia in winter to cover around 20 percent of its consumption.
Backed by American private equity firm Carlyle Group LP and the European Bank for Reconstruction and Development, BSOG began two weeks ago to tap into underwater deposits, becoming the first new offshore Black Sea development in the past 30 years.
The $400-million platform extracts three million cubic metres of gas per day. It is due to recover one billion cubic metres per year for 10 years, or around 10 percent of Romania's needs.
"Today we are facing an emergency in terms of energy supply. We must put our old devils in the closet… and start producing locally," said Thierry Bros, an expert on energy and the climate at Sciences Po university.
"We must relaunch the projects in the Black Sea, relaunch the growth of production in Norway, in the United Kingdom we must think of launching the production of shale gas and in France the production of mine gas" he told AFP.
– Mines and warships –
In Vadu, BSOG CEO Mark Beacom said he hopes that the "state-of-the-art" infrastructure put in place by his company will be used for future gas or renewable energy projects in the Black Sea.
But the invasion of neighbouring Ukraine by Russia has complicated the situation. 
"We are not in a war zone, but we are close enough and it clearly has an impact," he said.
"We've had mines detected close to the platform, we've had warships that go close to our platform and we've had airplanes circling our platform," he added.
BSOG holds two concessions about 120 kilometres (65 nautical miles) from the Romanian coast, part of which, ironically, was recovered in 2009 by Bucharest from Ukraine, following a decision by the International Court of Justice in The Hague. 
While Romania is counting on offshore gas reserves estimated at 200 billion cubic metres of gas, investors nevertheless remain cautious. 
The Austrian group OMV and its Romanian partner Romgaz have yet to decide whether they will go ahead with the Neptun Deep project to tap between 42 billion and 84 billion cubic metres of gas. 
– End of guaranteed energy? –
Bucharest hopes the two groups will launch extraction as soon as 2026, which would allow Romania to "become completely independent in terms of gas" and export the excess to its neighbours, said Energy Minister Virgil Popescu.
According to a 2018 study by auditing firm Deloitte, offshore gas could bring in $26 billion in tax revenue to Romania's government over a planned 23-year period of operation. 
After much delay, parliament finally amended in May a law unfavourable to offshore investments, which had notably prompted ExxonMobil to withdraw from the Neptun Deep project at the end of 2021, after having invested around $2 billion there jointly with OMV.
"If we want to win against the Russians, we need energy," said Bros, warning that the time when "energy was guaranteed" within the EU may be over.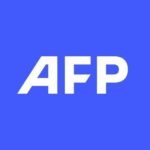 With 2,400 staff representing 100 different nationalities, AFP covers the world as a leading global news agency. AFP provides fast, comprehensive and verified coverage of the issues affecting our daily lives.
Natural disaster losses hit $72 bn in first half 2022: Swiss Re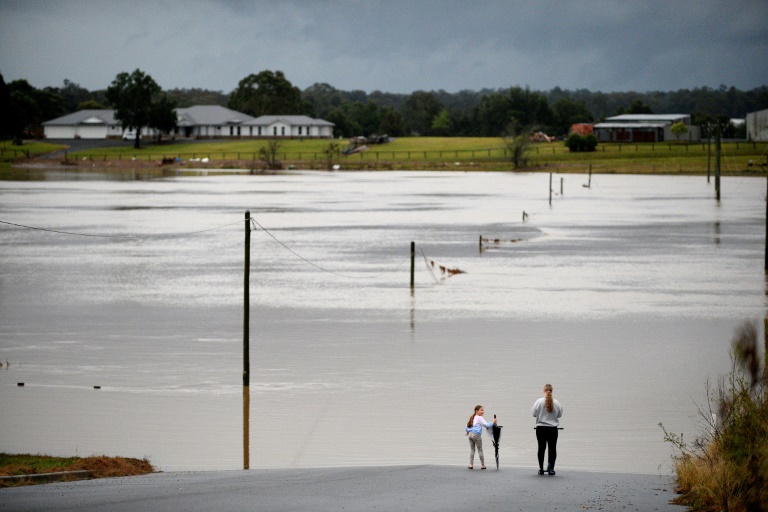 Total economic losses caused by natural disasters hit an estimated $72 billion in the first half of 2022, fuelled by storms and floods, Swiss reinsurance giant Swiss Re estimated Tuesday.
Though the figure is lower than the $91 billion estimate for the first six months of 2021, it is close to the 10-year average of $74 billion, and the weight is shifting towards weather-induced catastrophes.
"The effects of climate change are evident in increasingly extreme weather events, such as the unprecedented floods in Australia and South Africa," said Martin Bertogg, Swiss Re's head of catastrophe perils.
The Zurich-based group, which acts as an insurer for insurers, said the losses were also propelled by winter storms in Europe as well as heavy thunderstorms on the continent and in the United States.
So-called secondary natural disasters like floods and storms — as opposed to major disasters such as earthquakes — are happening more frequently, the reinsurer said.
"This confirms the trend we have observed over the last five years: that secondary perils are driving insured losses in every corner of the world," Bertogg said.
"Unlike hurricanes or earthquakes, these perils are ubiquitous and exacerbated by rapid urbanisation in particularly vulnerable areas," he said.
"Given the scale of the devastation across the globe, secondary perils require the same disciplined risk assessment as primary perils such as hurricanes."
Swiss Re said floods in India, China and Bangladesh confirm the growing loss potential from flooding in urban areas.
Man-made catastrophes such as industrial accidents added on a further $3 billion of economic losses to the $72 billion from natural disasters, taking the total to $75 billion — which is down on the $95 billion total for the first half of 2021.
– Insured losses at $38 bn –
Total insured losses stood at $38 billion: $3 billion worth of man-made disasters and $35 billion worth of natural catastrophes — up 22 percent on the 10-year average, said the Swiss reinsurer, warning of the effects of climate change.
February's storms in Europe cost insurers $3.5 billion, according to Swiss Re estimates.
Australia's floods in February and March set a new record for insured flood losses in the country at so far close to $3.5 billion — one of the costliest natural catastrophes ever in the country.
Severe weather and hailstorms in France in the first six months of the year have so far caused an estimated four billion euros ($4.1 billion) of insured market losses.
The Swiss group also mentioned the summer heatwaves in Europe, which resulted in fires and drought-related damage, without providing estimates at this stage.
A warming climate is likely to exacerbate droughts and thereby the likelihood of wildfires, causing greater damage where urban sprawl grows into the countryside, Swiss Re said.
"Climate change is one of the biggest risks our society and the global economy is facing," said the group's chief economist Jerome Jean Haegeli.
"With 75 percent of all natural catastrophes still uninsured, we see large protection gaps globally exacerbated by today's cost-of-living crisis."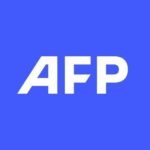 With 2,400 staff representing 100 different nationalities, AFP covers the world as a leading global news agency. AFP provides fast, comprehensive and verified coverage of the issues affecting our daily lives.
Uber posts quarterly loss, but revenue exceeds expectations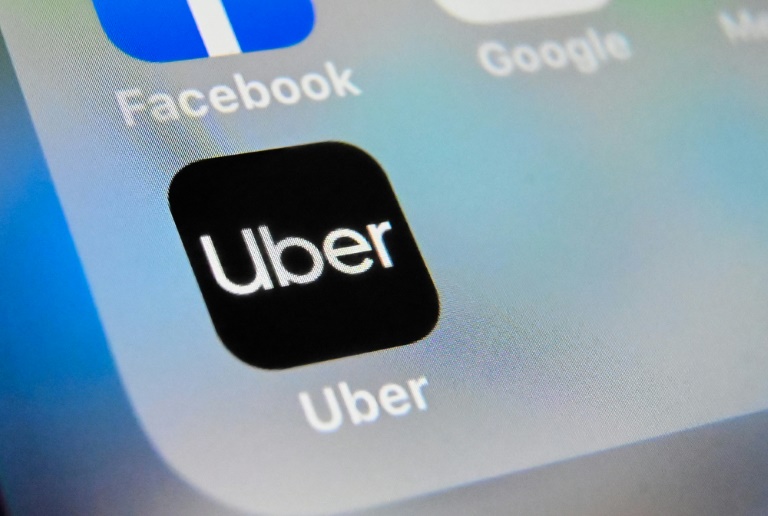 Uber on Tuesday reported better-than-expected revenue in the second quarter, fueled by strong demand for the San Francisco-based company's ride-hailing and food delivery services.
Revenue more than doubled to $8.1 billion in the three months through June — a 105 percent increase. Though it still posted a net loss of $2.6 billion, investors reacted positively: shares shot up more than 12 percent, to $27.58, in pre-market trading.
The company posted $1.8 billion in revenue from its freight operations. It also said the boost in revenue was partially explained by a change in how it accounts for its rides business in Britain.
Uber notched gains in monthly active platform consumers, gross bookings and trips compared with a year ago, reflecting higher demand but also a higher number of drivers for its signature ride service and food delivery operations.
Uber CEO Dara Khosrowshahi said both consumers and earners were at "all-time highs."
"Last quarter I challenged our team to meet our profitability commitments even faster than planned — and they delivered," Khosrowshahi said in a statement.
Uber primarily attributed its loss to the falling value of its investments in financially strapped companies such as Singapore's VTC Grab, US self-driving vehicle start-up Aurora and Indian food delivery service Zomato.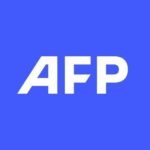 With 2,400 staff representing 100 different nationalities, AFP covers the world as a leading global news agency. AFP provides fast, comprehensive and verified coverage of the issues affecting our daily lives.
US manufacturing growth slows further in July: survey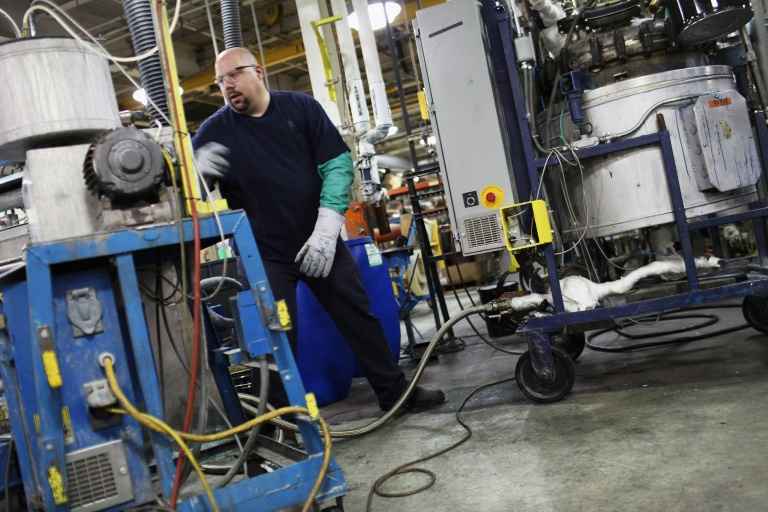 The US manufacturing sector continued to grow in July, but the pace was impacted by dimming demand while price increases have slowed dramatically, according to an industry survey released Monday.
And amid a tight American job market, hiring slowed for the third straight month, but firms are reporting less trouble filling open positions and no signs of layoffs, the Institute for Supply Management's latest report showed.
But firms continue to have trouble filling orders due to ongoing problems getting materials.
ISM's manufacturing index dipped to 52.8 percent, just two-tenths below the prior month, but the lowest level since June 2020 during the pandemic downturn.
However, that level was still above the 50-percent threshold indicating expansion for the 26th consecutive month.
"The U.S. manufacturing sector continues expanding — though slightly less so in July — as new order rates continue to contract, supplier deliveries improve and prices soften to acceptable levels," ISM manufacturing survey chair Timothy Fiore said.
The new orders index fell 1.2 points, to 48 percent, signaling a slowdown, and production fell by slightly more but continues to grow.
"Lead times remain at elevated levels, and fundamental raw material prices continue to persuade buyers to remain on the sidelines," Fiore said
The prices index fell a whopping 18.5 points — the fourth biggest decline on record — to 60 percent, with a much higher share of firms reporting falling prices, the survey showed. The index has been above 60 percent for nearly two years.
Covid-19 lockdowns in China and Russia's war in Ukraine have been exacerbating shortages experienced, fueling the global inflation surge, especially for energy, and prompted the Federal Reserve to raise borrowing costs aggressively.
Survey respondents noted ongoing supply issues and the impact of rising prices, and several expressed concern about the future
"Our markets are still holding up; however, I believe a slowdown is coming," one said. "I believe the general market is in the beginnings of a recession."
Oren Klachkin of Oxford Economics said challenges are mounting for firms.
"Manufacturers will face many of the same challenges in the second half of 2022 that they did in H1," he said in an analysis.
"The confluence of hot inflation, higher interest rates, ongoing supply chain issues and normalizing spending patterns will make demand more fragile."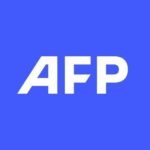 With 2,400 staff representing 100 different nationalities, AFP covers the world as a leading global news agency. AFP provides fast, comprehensive and verified coverage of the issues affecting our daily lives.