Johannesburg transport project digs into wounds of the past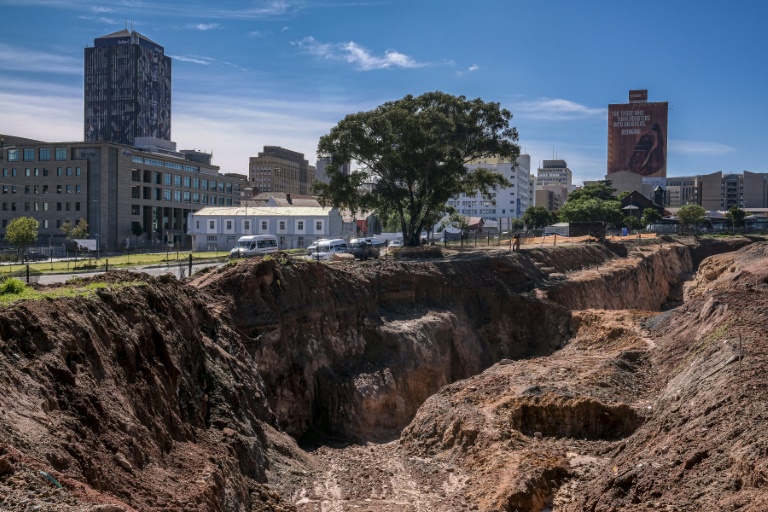 Off Johannesburg's main highway, surrounded by skyscrapers, heavy machinery has unearthed one of the city's original wounds — a deep gash left by the 1880s gold rush. 
The entire city centre is built over tunnels dug by generations of miners who extracted gold from the richest deposits the world has ever discovered. 
The city of around six million grew around cavernous pits and mountainous dumps, which eventually became the physical barriers of racial segregation. 
Now the rather poetic challenge of healing wounds both social and geological has fallen to property developers, who are turning this symbol of division into a bus terminal, connecting the city and the region. 
"This is a gateway site," said Richard Bennett, marketing director for iProp, the company tasked with rehabilitating the site. 
"It will allow the South African populace in Johannesburg and surrounds to gain easy access to public or effective transport."
– Connections –  
In the 1880s, the mine was one of the first places where prospectors dug with pickaxes, and eventually dynamite, hauling the gold 40 metres (130 feet) back up to the ground. 
After the easiest finds were depleted, this crevice — which looks like a canyon in the middle of the city — was simply filled with sand and used as a parking lot. 
The sand has now been hauled off, readying the pit to be refilled with a cement-like material that is to support the construction of a new, large bus terminal. 
The gold once mined there fuelled both fabulous wealth and deep social divides that persist to this day. 
But the future of the city depends on connecting people with better transport and more walkable streets, said David van Niekerk, CEO of the Johannesburg Inner City Partnership, a group working to revive the city centre after decades of official neglect. 
"Mixing is an important concept for the future of this city, and mixing in the widest possible sense," van Niekerk said.
"The vision that I certainly have for this city is to turn it into a walkable city," he added. 
"A city that's walkable is a city that works for everyone, and I'm talking about from the homeless person to the major international corporate investor, and everyone in between."
It's a big challenge in a starkly divided country. 
A World Bank study last year found that the top one percent of South Africans own 55 percent of the nation's wealth. 
The wealth of the poorest half of the country is actually negative — their debts outweigh their assets. 
The top 0.01 percent, or about 3,500 people, own more than the bottom 90 percent, representing 32 million people.
– Miners' suffering –
Much of that inequality stems from the early days of mining, which took a tremendous and largely uncounted toll on the mostly black miners, while a few owners — wealthy whites — pocketed most of the profits.   
"Those early mines were done very chaotically and very hastily. There were no proper plans, and a lot of people died… in rockfalls and such," said author Fred Khumalo. 
His novel "The Longest March" centred on black mine workers in early Johannesburg who lived in compounds where "the conditions were really appalling," he said. 
"People slept on cement blocks. There were no cushions, no mattress whatsoever. The blankets they provided were flimsy, and Johannesburg winters can be cold. People fell sick, and some of them died from exposure." 
As the city braced for war between British and white Afrikaners settlers in 1899, the mines shut down and food supplies were cut off, leading to riots. 
– Segregation –
In later decades, black mine workers who built homes nearby were forcibly removed as the gold digging expanded. 
When apartheid fully took hold, blacks were pushed to designated areas to the outskirts of the city with poor access to transport — and needed a "pass book" to access the city at all. 
Almost three decades after the end of white rule, transport links remain patchy and residents of black townships who can afford it drive cars into the city, clogging its roads.
A new transit hub could help ease some of that traffic, as thousands of commuters would replace the migrant workers who once toiled there. 
"In a way, it's a philosophical level, paying tribute to how those spaces were created in the first place," Khumalo said. 
"The prosperity of this country owes a lot to what happened back then."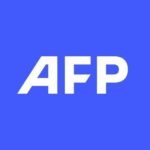 With 2,400 staff representing 100 different nationalities, AFP covers the world as a leading global news agency. AFP provides fast, comprehensive and verified coverage of the issues affecting our daily lives.
Farnborough airshow opens amid heatwave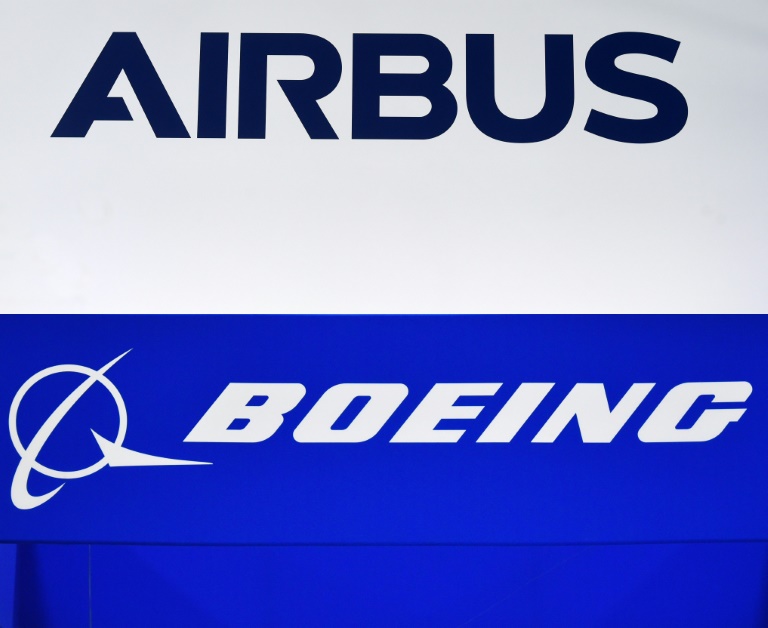 Global aviation's Farnborough airshow opens Monday amid a sweltering heatwave, with the sector aided by a modest recovery in air traffic and with Ukraine boosting defence budgets.
Tens of thousands of visitors will flock to the five-day show, held southwest of London, as weather forecasters warn of scorching record temperatures in England.
"It's going to be the hottest Farnborough ever, so if you are going there, take plenty of water, take a hat — and don't be surprised if you see either very sweaty people or people in shorts," said analyst Richard Evans at air transport data specialist Ascend by Cirium.
Britain's Met Office has issued a historic red warning for extreme heat, with southern England temperatures potentially exceeding 40C on Monday or Tuesday for the first time.
Organisers insist the show must go on "as planned" and will provide water refill points, shaded areas and air conditioning throughout exhibition halls.
This year's event, one of the largest civilian and defence shows, is the first global aviation get-together since the Covid pandemic hit.
"This is the first major global airshow for three years since Paris 2019," Farnborough chief executive Gareth Rogers told AFP.
The biennial Farnborough show was cancelled in 2020 as the Covid health crisis grounded aircraft and ravaged the sector.
Global air traffic is gradually recovering and in May reached more than two-thirds of its pre-pandemic level, according to estimates from the International Air Transport Association (IATA).
That recovery has however faced headwinds from rocketing inflation fuelled by historically high energy prices and higher wages, while staff shortages constrain airports and spark flight cancellations.
At Farnborough, US titan Boeing and its European arch-rival Airbus will battle for supremacy as they declare their latest multi-billion-dollar jet orders.
The show will this year zero in also on green themes of decarbonisation and sustainability, as many carriers seek to replace ageing fleets with modern fuel-efficient aircraft that emit less carbon dioxide.
Farnborough visitors will be thrilled by air displays by Britain's Red Arrows and South Korea's Black Eagles, as well as the US-made F-35 stealth fighter.
Airbus and Boeing will also showcase their latest twin-aisle passenger aircraft, the A350-900 and the 777X.
Meanwhile, Russia's war on Ukraine has sparked an upsurge in defence spending as nations seek to bolster armed forces.
"Anecdotally we are certainly seeing a greater interest in the defence element of the show," said Rogers.
Defence agreements are however not announced at Farnborough, unlike commercial civil aviation deals.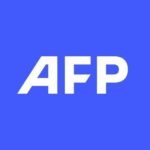 With 2,400 staff representing 100 different nationalities, AFP covers the world as a leading global news agency. AFP provides fast, comprehensive and verified coverage of the issues affecting our daily lives.
China urges banks to support property sector after mortgage boycott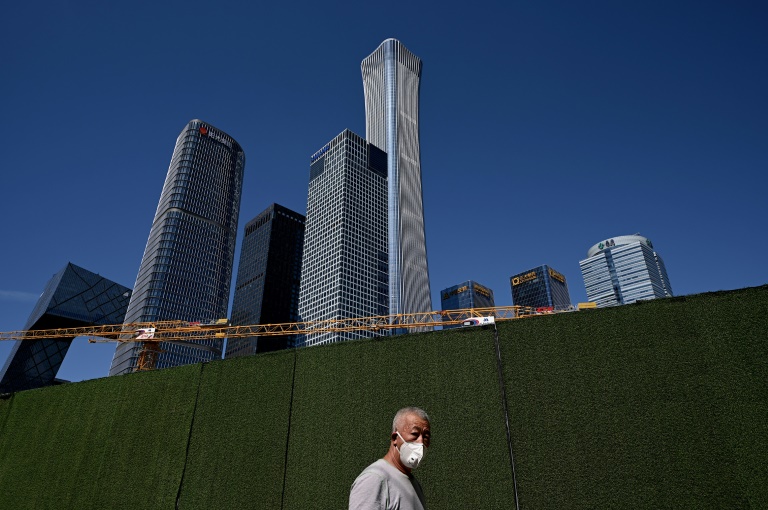 China's banking regulator has urged lenders to extend more credit to real estate developers, as a growing number of homebuyers withhold mortgage payments on unfinished housing projects across 50 cities.
Furious at postponed deliveries of pre-sold homes, unclear delivery times and halted construction, homebuyers were last week reported to have halted payments for already sold units in at least 100 residential projects, according to data from industry groups and analysts.
The boycott has worsened fears of financial contagion in the country's troubled real estate sector, which is estimated to account for 18-30 percent of GDP and is a key driver of growth in the world's second-largest economy.
China's Banking and Regulatory Insurance Commission urged banks to "effectively meet the reasonable financing needs of real estate companies, vigorously support rental housing construction" and support project mergers and acquisitions, a representative said in a state media interview published Sunday.
They were also asked to "do a good job in customer service … abide by contracts, fulfill commitments, and protect the legitimate rights and interests of financial consumers".
These measures were required to "maintain the stable and orderly operation of the real estate market", the unnamed official said.
Authorities launched a crackdown on excessive debt in the property sector in 2020, leaving giants like Evergrande and Sunac struggling to make payments and forcing them to renegotiate with creditors as they teetered on the edge of bankruptcy.
Regulators met banks last week to discuss the growing consumer mortgage boycott, Bloomberg News reported, as more major Chinese developers teeter on the brink of default. 
The developments come at a time of slowing growth for China and weak property sales, adding to the risk to stability ahead of the Communist Party's 20th Congress in the autumn, when President Xi Jinping is expected to be given a third term.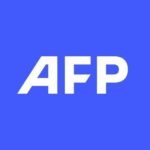 With 2,400 staff representing 100 different nationalities, AFP covers the world as a leading global news agency. AFP provides fast, comprehensive and verified coverage of the issues affecting our daily lives.
China banks vow to repay more customers after protests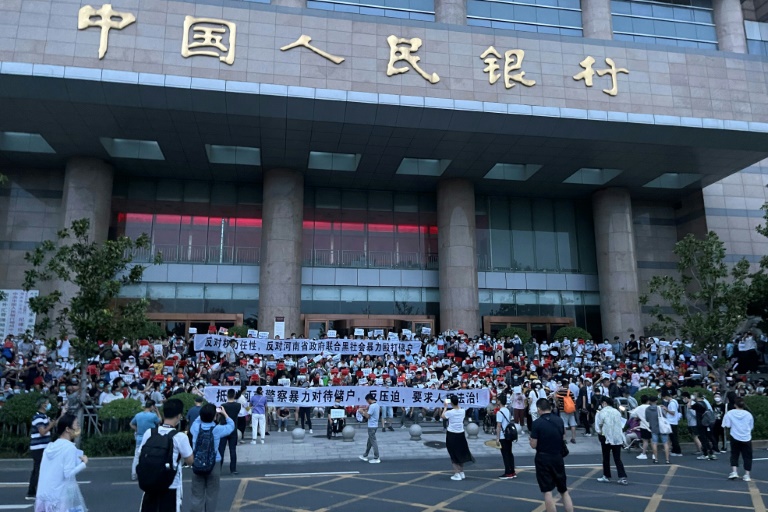 Chinese regulators have promised to repay more victims of one of the country's biggest-ever banking scandals, after hundreds of thousands of customers were left without access to funds, triggering rare mass protests.
China's rural banking sector has been hit hard by Beijing's efforts to rein in a property bubble and spiralling debt, in a financial crackdown that rattled the world's second-largest economy.
Four banks in Henan province froze cash withdrawals in mid-April as regulators scrutinised alleged mismanagement, leaving billions of yuan in savings locked up and sparking sporadic demonstrations. 
Authorities later named those firms and another rural bank in nearby Anhui province as involved in a scheme to defraud investors — and promised victims would start to get their money back. 
"Henan New Fortune Group manipulated five village banks in Henan and Anhui to illegally absorb and occupy public funds … and covered up illegal activities," an unnamed China Banking and Insurance Regulatory Commission representative told state media Sunday, citing a three-month initial police investigation. 
"The next stage will be to begin advance payment work for customers with over 50,000 yuan (deposited)." 
The Henan banking scandal has dealt an unprecedented blow to public confidence in China's financial system owing to the size and scale of the fraud, analysts say, with the banks involved allegedly operating illegally for more than a decade,
Chinese authorities are desperate to avoid disruptions to social stability just months away from a major congress of the ruling Communist Party. 
A July 10 mass demonstration in Henan's provincial capital Zhengzhou was violently quashed, with demonstrators forced onto buses by police and beaten, according to eyewitness accounts given to AFP and verified photos on social media.
Shortly afterwards, Henan's provincial banking regulator said customers with deposits of less than 50,000 yuan ($7,500) would be repaid starting Friday.
But in one WeChat group containing hundreds of depositors, only a handful reported successfully receiving their funds back, according to messages seen by AFP.
A few customers reported receiving their deposits Friday, while others complained that the designated mobile app had bugs and would not let them register, according to local media.
The funds being repaid came from some of the seized assets of Henan New Fortune Group, the company accused by police of manipulating the banks, state broadcaster CCTV reported last week.
Regulators have said depositors will be paid in batches, but did not announce a specific timeframe for the repayment of accounts with more than 50,000 yuan in funds.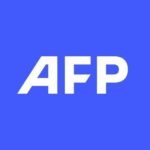 With 2,400 staff representing 100 different nationalities, AFP covers the world as a leading global news agency. AFP provides fast, comprehensive and verified coverage of the issues affecting our daily lives.