Lobbyist Mark MacGann comes out as Uber Files whistleblower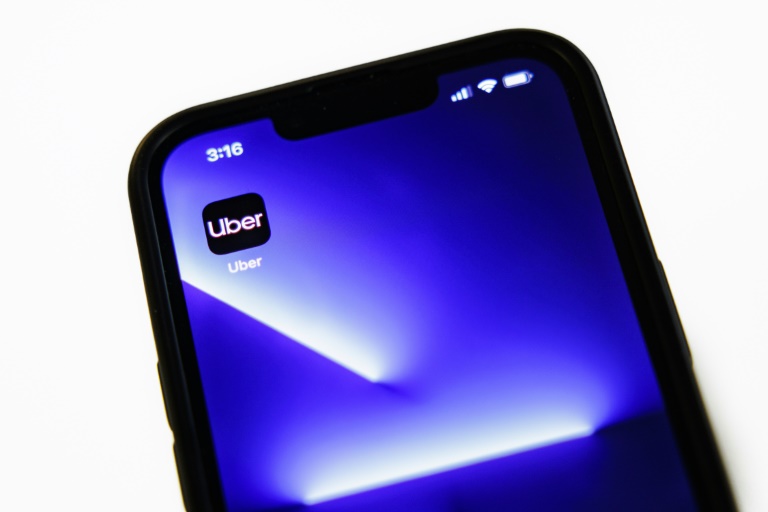 Lobbyist Mark MacGann on Monday came out as the whistleblower who leaked thousands of compromising documents on US ride-hailing firm Uber to British newspaper The Guardian.
MacGann led Uber's lobbying efforts in Europe, Africa and the Middle East between 2014 and 2016. He told the British daily he decided to speak out because he believed Uber broke the law in dozens of countries and misled people about the company's business model.
"I was the one talking to governments, I was the one pushing this with the media, I was the one telling people that they should change the rules because drivers were going to benefit and people were going to get so much economic opportunity," the 52-year-old said in an interview with The Guardian.
"When that turned out not to be the case — we had actually sold people a lie — how can you have a clear conscience if you don't stand up and own your contribution to how people are being treated today?"
Uber, which has become a symbol of the "gig economy" of odd-jobs enabled by tech giants, has had the mechanics of its rapid expansion laid bare since Sunday following the leak of a vast trove of documents.
Journalists supplied with the sensitive information have accused the company of having "broken the law" and using aggressive tactics to establish itself in the face of opposition from politicians and taxi companies. 
Uber said MacGann was "in no position to speak credibly" about the company now.
The firm added that it was "noteworthy" that MacGann only blew the whistle after he received 585,000 euros ($588,000) following a lawsuit over a bonus he said Uber owed him.
The Guardian has shared with the International Consortium of Investigative Journalists (ICIJ) some 124,000 documents, dating from 2013 to 2017, including emails and messages from Uber executives at the time, as well as presentations, notes and invoices. 
On Sunday, several news organisations, including the Washington Post, Le Monde and the BBC, published their first articles from the Uber Files.
Uber denied all the accusations against it, including obstructing justice, saying it had changed since the departure of former boss Travis Kalanick, who was accused of creating a toxic workplace culture.
– 'Deeply unfair' –
The firm has been embroiled in scandals involving harassment, piracy, industrial spying and legal battles since its creation in 2010.
Le Monde focused particularly on the links between Uber and French President Emmanuel Macron, who is accused of negotiating with the firm a "secret deal" on regulation when he was economy minister between 2014 and 2016.
Macron allegedly held undeclared meetings with Uber executives and helped it consolidate its position in France at a time when it was upending the traditional taxi market.
Irish-born MacGann told The Guardian that the ease with which Uber gained access to the powerful in countries including Britain, France and Russia was "intoxicating" but also "deeply unfair" and "anti-democratic".
MacGann has also accused Uber of adopting a confrontational strategy towards the taxi industry under Kalanick that personally exposed him in France and Spain.
He said he received death threats and Uber provided him with a bodyguard, adding that the experience had consequences on his mental health and contributed to a diagnosis of post-traumatic stress disorder.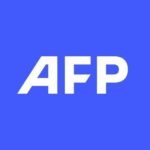 With 2,400 staff representing 100 different nationalities, AFP covers the world as a leading global news agency. AFP provides fast, comprehensive and verified coverage of the issues affecting our daily lives.
Iran to supply Russians with UAVs for Ukraine: White House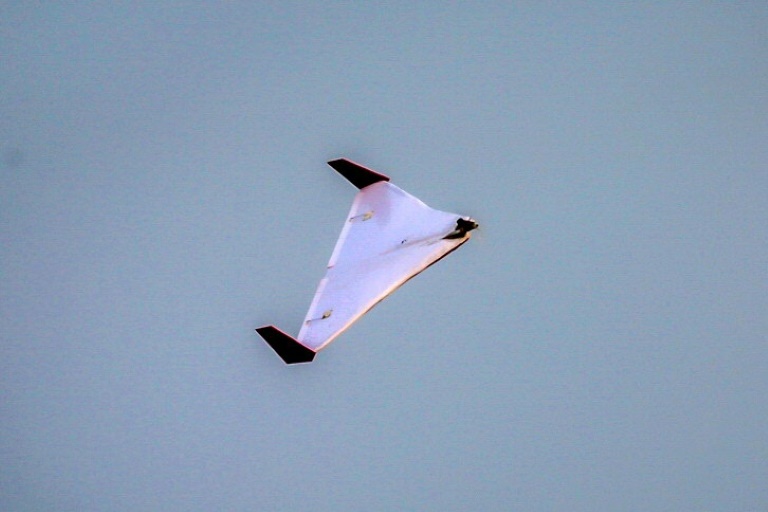 Iran is planning to supply hundreds of drones with combat weapon capabilities to Russia for use in Ukraine, a top US official said Monday.
Jake Sullivan, the White House national security advisor, said the information received by the United States supported views that the Russian military is facing challenges sustaining its weaponry after significant losses in Ukraine.
"The Iranian government is preparing to provide Russia with up to several hundred UAVs (unmanned aerial vehicles), including weapons-capable UAVs, on an expedited timeline," Sullivan told reporters.
"Our information further indicates that Iran is preparing to train Russian forces to use these UAVs, with initial training sessions slated to begin as soon as early July," he said.
Sullivan said it was not clear whether Iran had delivered any of the drones to Russia yet.
He noted that Iran's drones have been used by the Houthi rebels in Yemen to attack Saudi Arabia.
Drones have played a crucial role on both sides of the war in Ukraine, for everything from firing missiles from a distance, to dropping small bombs on targets, to conducting reconnaissance for artillery forces and ground troops.
Ukraine's forces have had particular success in using Turkish-made Bayraktar armed combat UAVs, and the United States and other allies have supplied Kyiv with many types of smaller drones.
"From our perspective, we will continue to do our part to help sustain the effective defense of Ukraine and to help the Ukrainians show that the Russian effort to try to wipe Ukraine off the map cannot succeed," Sullivan said.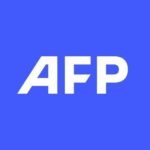 With 2,400 staff representing 100 different nationalities, AFP covers the world as a leading global news agency. AFP provides fast, comprehensive and verified coverage of the issues affecting our daily lives.
Twitter stock falls as Musk mocks lawsuit threat
Twitter shares tumbled Monday as Elon Musk issued a mocking, defiant commentary about a looming court battle after he ditched a $44 billion buyout of the social media giant.
About 60 minutes into trading Monday, Tesla shares sank 7.0 percent to $34.24.
After weeks of threats, Musk on Friday pulled the plug on the deal, accusing the company of "misleading" statements about the number of fake accounts, according to a letter from his lawyers included in a US securities filing.
In his first public remarks since the announcement, Musk took to Twitter late Sunday night to troll the company after it said it would sue to enforce the deal. 
"They said I couldn't buy Twitter. Then they wouldn't disclose bot info. Now they want to force me to buy Twitter in court. Now they have to disclose bot info in court," Musk wrote in a tweet, with each of the four statements accompanied by pictures of Musk laughing with increasing glee.
A second tweet showed an image of martial arts star Chuck Norris behind a chess board, which Musk captioned, "Chuckmate."  
Musk's termination of the takeover agreement he inked in April sets the stage for a potentially lengthy court battle with the company, which initially opposed a transaction with the unpredictable billionaire entrepreneur. 
The original merger agreement contained a $1 billion breakup fee.
Twitter has defended its fake account oversight and said it will sue to force Musk to complete the deal.
The social network says the number of fake accounts is less than five percent, a figure challenged by the multi-billionaire who believes the number to be much higher.
According to several US media reports, Twitter has hired prominent New York law firm Wachtell, Lipton, Rosen & Katz. Twitter declined to comment to AFP.
– Still a chance at deal? –
The latest back-and-forth follows weeks of public squabbling between the sides after Musk amplified the fake accounts issue, with some analysts speculating that he was getting cold feet about a deal announcement that had aroused criticism from progressive advocacy groups concerned about Musk's political agenda.
Musk's norm-defying conduct has come as little surprise to longtime watchers of the Tesla boss, who are accustomed to a constant stream of statements that flout or test convention and sometimes provoke a crackdown from regulators.
Some market watchers predicted the deal would fall apart shortly after it was announced, but others still saw a way forward on Monday even in the wake of the latest happenings.
"While the two parties likely are facing a lengthy battle of which the final decision remains very uncertain, we believe Twitter may have the stronger case," said Morningstar analyst Ali Mogharabi. "We also think that a scenario remains where Musk and Twitter reach a new, lower-price agreement."
But Mogharabi lowered his estimate for Twitter shares to $47 from Musk's bid price of $54.20, saying, "we expect Twitter will likely face distractions that set back its efforts to grow revenue and expand margins."
For analyst Dan Ives at Wedbush Securities, "this is a 'code red' situation for Twitter and its Board as now the company will go head to head against Musk in a Game of Thrones court battle."
"We see no other bidders emerging at this time while legal proceedings play out in the courts."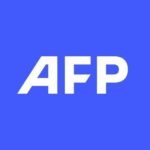 With 2,400 staff representing 100 different nationalities, AFP covers the world as a leading global news agency. AFP provides fast, comprehensive and verified coverage of the issues affecting our daily lives.
Excitement builds as Biden to release first image from Webb telescope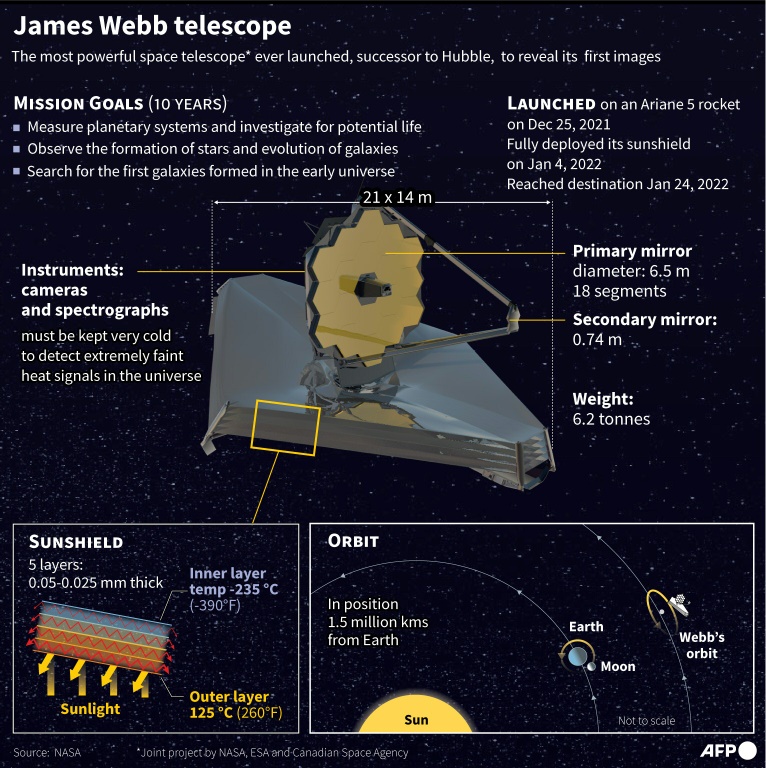 US President Joe Biden will Monday release one of the first images taken by the James Webb Space Telescope, the most powerful observatory ever sent into orbit and a leap forward in uncovering the secrets of the distant universe.
The unveiling will take place at 5:00 pm (2100 GMT) during a livestreamed event at the White House, official statements said, leaving the space community in a state of keen anticipation.
NASA revealed last week Webb's first targets included distant galaxies, bright nebulae and a faraway giant gas planet.
The very first image, released by the US president, will be of the "deep field" — an image taken with very long exposure time, to detect the faintest of objects in the distance — according to a person familiar with the matter.
NASA previously said Webb would achieve this shot by pointing its primary imager towards massive foreground galaxy clusters called SMACS 0723, which bend the light of objects far behind them towards the observer, an effect called "gravitational lensing."
This promises to be what NASA chief Bill Nelson called last month the "deepest image of our Universe that has ever been taken."
The rest of the first wave of images are set to be released by NASA on Tuesday.
Webb's infrared capabilities are what make it uniquely powerful, allowing it to both pierce through cosmic dust clouds and detect light from the earliest stars, which has been stretched into infrared wavelengths as the universe expanded.
This lets it peer further back in time than any previous telescope, to the period shortly after the Big Bang, 13.8 billion years ago.
"When I first saw the images… I suddenly learned three things about the Universe that I didn't know before," Dan Coe, a Space Telescope Science Institute (STSI) astronomer and expert on the early Universe, told AFP. "It's totally blown my mind."
– First targets –
An international committee decided the first wave of images would include the Carina Nebula, an enormous cloud of dust and gas 7,600 light years away.
Carina Nebula is famous for its towering pillars that include "Mystic Mountain," a three-light-year-tall cosmic pinnacle captured in an iconic image by the Hubble Space Telescope, until now humanity's premier space observatory.
Webb has also carried out a spectroscopy — an analysis of light that reveals detailed information — on a faraway gas giant called WASP-96 b, which was discovered in 2014.
Nearly 1,150 light-years from Earth, WASP-96 b is about half the mass of Jupiter and zips around its star in just 3.4 days.
Nestor Espinoza, an STSI astronomer, told AFP that previous exoplanet spectroscopies carried out using existing instruments were very limited compared to what Webb could do.
"It's like being in a room that is very dark and you only have a little pinhole you can look through," he said of the prior technology. Now, with Webb, "You've opened a huge window, you can see all the little details."
– Million miles from Earth –
Launched in December 2021 from French Guiana on an Ariane 5 rocket, Webb is orbiting the Sun at a distance of a million miles (1.6 million kilometers) from Earth, in a region of space called the second Lagrange point.
Here, it remains in a fixed position relative to the Earth and Sun, with minimal fuel required for course corrections. 
A wonder of engineering, the total project cost is estimated at $10 billion, making it one of the most expensive scientific platforms ever built, comparable to the Large Hadron Collider at CERN.
Webb's primary mirror is over 21 feet (6.5 meters) wide and is made up of 18 gold-coated mirror segments. Like a camera held in one's hand, the structure must remain as stable as possible to achieve the best shots.
Charlie Atkinson, chief engineer on the James Webb Space Telescope program at lead contractor Northrop Grumman, told AFP that it wobbles no more than 17 millionths of a millimeter.
After the first images, astronomers around the globe will get shares of time on the telescope, with projects selected competitively through a process in which applicants and selectors don't know each others' identities, to minimize bias.
Thanks to an efficient launch, NASA estimates Webb has enough propellant for a 20-year life, as it works in concert with the Hubble and Spitzer space telescopes to answer fundamental questions about the cosmos.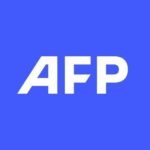 With 2,400 staff representing 100 different nationalities, AFP covers the world as a leading global news agency. AFP provides fast, comprehensive and verified coverage of the issues affecting our daily lives.