New chief at Libya's key oil firm, US warns against confrontation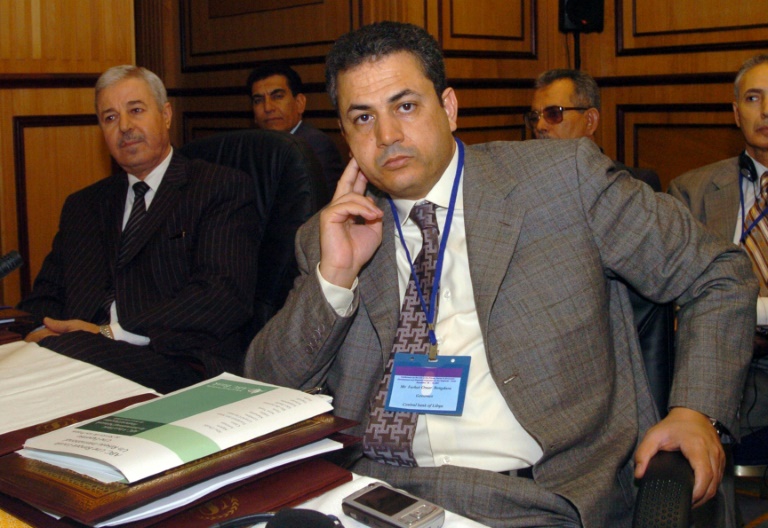 Libya's government replaced the head of the key National Oil Corporation on Thursday in a dramatic move that prompted the United States to warn against any "armed confrontation" over the sector.
The North African country's vast oil reserves have often been at the heart of political disputes, but the NOC had largely stayed neutral despite years of division since the 2011 toppling of dictator Moamer Kadhafi in a NATO-backed rebellion.
However, in a decree made public on Wednesday, the unity government of Abdulhamid Dbeibah appointed former central banker Farhat Bengdara to replace NOC head and veteran technocrat Mustafa Sanalla.
On Thursday morning, Bengdara took up office at NOC headquarters in Tripoli, where he gave a news conference.
"It's vitally important under the current conditions that Libya regains its oil and gas export capacity as quickly as possible," he told journalists.
"The oil sector has fallen prey to political struggles, but we will work to prevent political interference in the sector."
– 'Vital' to stability –
Dbeibah's move against Sanalla follows months of rising tensions in Libya after the country's eastern-based parliament appointed a rival government, led by former interior minister Fathi Bashagha and seen as backed by military strongman Khalifa Haftar.
Dbeibah has refused to cede power before elections, and Bashagha has so far failed to take office in Tripoli, raising fears of renewed conflict just two years after a landmark truce ending a ruinous attempt by Haftar to seize the capital by force.
The US embassy said Thursday it was following developments "with deep concern" and stressed that the NOC was vital to Libya's "stability and prosperity".
Since April, pro-Haftar groups have blockaded key eastern oil facilities to put pressure on Dbeibah.
As a result, Libya's crude and condensate exports have fallen from around one million barrels per day in March to just over 400,000 so far in July, according to data intelligence firm Kpler.
The blockade has also contributed to crippling power shortages that sparked angry protests earlier this month.
The blockade also comes amid a supply crunch on global oil markets, rattled by the war in Ukraine, in turn prompting consumer nations to pressure other producers to ramp up output. 
US President Joe Biden is expected to press Saudi Arabia on the subject when he visits the kingdom this weekend.
– Blockade to end? –
Libya meanwhile sits on Africa's biggest proven crude reserves, with easy access to European markets.
US Ambassador Richard Norland, who has been working on a mechanism to manage the highly disputed revenues from Libya's crude sales, said Sanalla's replacement "may be contested in court but must not become the subject of armed confrontation".
However, the appointment of Bengdara, a Kadhafi-era central banker reportedly close to Haftar, has triggered speculation that Dbeibah made a deal with the military strongman to allow him to keep power in Tripoli.
Emadeddin Badi, a senior fellow at the Atlantic Council, said Bengdara's appointment was "the product of a momentary convergence between Dbeibah and Haftar, but it could be the basis for a broader deal".
"Dbeibah gets several things from it," Badi told AFP. 
"He regains access to state funds, it stymies the US financial mechanism or the momentum to implement it, and Haftar will presumably lift the (oil) blockade and limit, if not completely halt, his support for Bashagha."
Aydin Calik, an energy analyst at the Middle East Economic Survey (MEES), said he expected the oil blockade would be lifted "very shortly".
But he warned that the new board was contested, including by Sanalla, who has long mediated disputes to keep Libya's crude flowing and positioned himself as an interlocutor with foreign powers and oil firms.
Calik told AFP that "uncertainty over who is in charge at NOC raises questions: Who can legitimately export oil? Will international oil companies recognise the new NOC board? What might this mean for their contracts?."
In a defiant video message on Wednesday evening, Sanalla told Dbeibah that "this institution belongs to the Libyan people, not to you or the Dbeibah family" adding that "the mandate of your government has expired".
Bengdara insisted Thursday that he had been picked for the job because he was "non-partisan" and "can travel anywhere in Libya".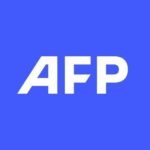 With 2,400 staff representing 100 different nationalities, AFP covers the world as a leading global news agency. AFP provides fast, comprehensive and verified coverage of the issues affecting our daily lives.
EV maker Rivian's losses nearly triple to $1.7 bn as production ramps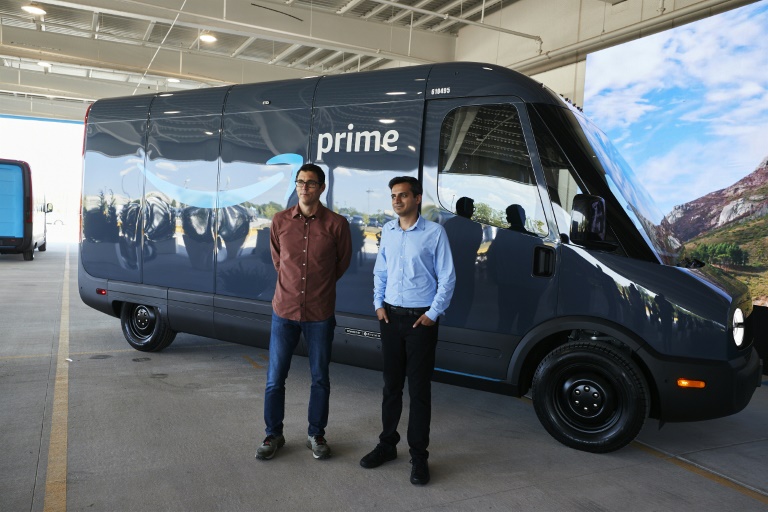 Electric automaker Rivian on Thursday said its losses had nearly tripled to $1.7 billion in the second quarter, but that it is on the road to meeting production goals.
The California-based maker of electric trucks, SUVs, and delivery vans said that it delivered 4,467 vehicles during the quarter, generating revenue of $364 million compared to zero revenue in the same period a year earlier.
Rivian said it produced 6,954 vehicles in the first half of this year and is aiming to make a total of 25,000 vehicles by year's end.
The company ended June with a backlog of approximately 98,000 preorders from customers in Canada and the United States, according to an earnings letter to shareholders.
"Supply chain continues to be the limiting factor of our production; however, through close partnership with our suppliers we are making progress," Rivian said in an earnings letter.
"We expect to be able to add a second shift for vehicle assembly towards the end of the third quarter."
Rivian blamed its losses on investments in people and technology, along with auto production lines capable of cranking out lots of cars running at low capacity.
Per vehicle costs should drop as production line volume ramps up, Rivian said.
The company expected to post an overall loss of $5.45 billion this year due to factors including rising costs of materials and freight as well as supply line challenges, the earnings letter said.
Rivian shares slipped about 2 percent in after market trades that followed release of the earnings figures.
Tech titan Amazon was an early investor in Rivian, and committed to buying 100,000 electric delivery vans from the automaker by the end of this decade as part of an effort to reduce climate-damaging emissions by its e-commerce fleet.
Rivian said Amazon has rolled out custom electric delivery vans in more than a dozen cities in the United States.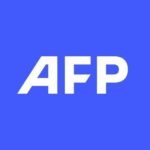 With 2,400 staff representing 100 different nationalities, AFP covers the world as a leading global news agency. AFP provides fast, comprehensive and verified coverage of the issues affecting our daily lives.
Ethiopia starts power generation from second turbine at mega-dam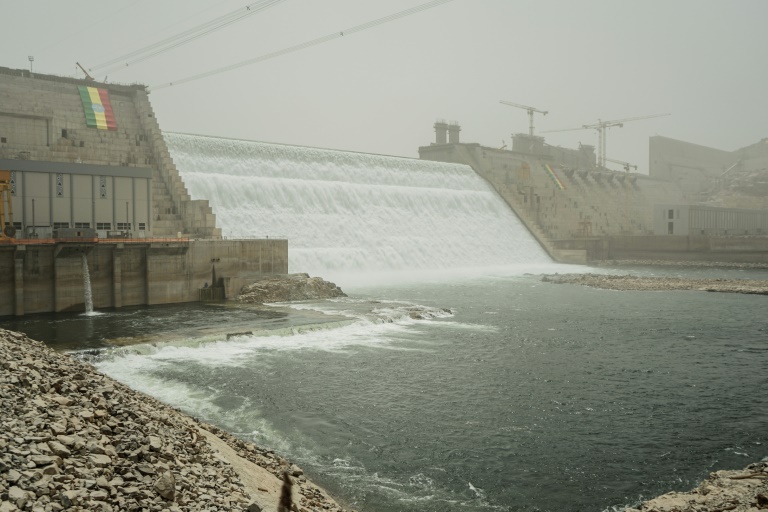 Ethiopia kickstarted electricity production from the second turbine at its controversial mega-dam on the Blue Nile on Thursday, despite continuing objections by Egypt and Sudan over the project.
Prime Minister Abiy Ahmed also confirmed that a third filling of the multi-billion-dollar Grand Ethiopian Renaissance Dam (GERD) was under way, a development that led Egypt last month to protest to the UN Security Council.
Thursday's move came even though there is still no agreement between Ethiopia and its downstream neighbours Egypt and Sudan about the GERD's operations.
But Abiy sought to reassure the two countries over the impact of the $4.2 billion project and called for negotiations to reach an understanding.
"Any other option will not stop what we have started and will be futile," he said.
Abiy insisted that the third filling of what is set to be the largest hydroelectric scheme in Africa was not causing any water shortages downstream.
"We have repeatedly told downstream countries, especially Egypt and Sudan, that by generating power we're developing our economy, as well as (our desire) to see our citizens who live in the dark see light," he said.
There was "no aim to sideline and harm" those countries, he said.
During a ceremony broadcast on Ethiopian television, Abiy was seen pressing a button to launch the second turbine.
– 83 percent complete –
Ethiopia first began generating electricity at the dam in February. Currently, the two turbines, out of a total of 13 at the dam, have a capacity to generate 750 megawatts of electricity.
The GERD is ultimately expected to produce more than 5,000 megawatts, more than doubling Ethiopia's current output.
Project manager Kifle Horo said that overall the dam was now more than 83 percent complete and that the goal was for it to be finished in the next two and a half years.
Last month, Cairo wrote to the Security Council voicing its objections to Ethiopia's plans to fill the dam for a third year without a three-way agreement.
Egypt depends on the Nile for about 97 percent of its irrigation and drinking water and sees the dam as an existential threat.
Sudan hopes the project will regulate annual flooding, but fears its own dams could be harmed without agreement on the GERD's operation.
Both have long been pushing for a binding deal over the filling and operation of the massive dam, but African Union-sponsored talks have failed to achieve a breakthrough.
The process of filling the GERD's vast reservoir, which has a total capacity of 74 billion cubic metres, began in 2020.
The new US envoy for the Horn of Africa, Mike Hammer, discussed the project during visits to both Ethiopia and Egypt last month.
"We are actively engaged in supporting a diplomatic way forward under the African Union's auspices that arrives at an agreement that provides for the long-term needs of every citizen along the Nile," he said in Egypt.
The 145-metre (475-foot) high structure straddles the Blue Nile in the Benishangul-Gumuz region of western Ethiopia, near the border with Sudan.
The project was initiated under former prime minister Meles Zenawi, the Tigrayan leader who ruled Ethiopia for more than two decades until his death in 2012.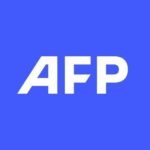 With 2,400 staff representing 100 different nationalities, AFP covers the world as a leading global news agency. AFP provides fast, comprehensive and verified coverage of the issues affecting our daily lives.
Boeing delivers first 787 in a year
Boeing delivered a 787 Dreamliner to American Airlines on Wednesday, the first of that aircraft to be sent to a customer in over a year due to defects discovered in the plane.
US air safety regulators on Monday cleared the aviation giant to resume deliveries of the top-selling widebody after Boeing made changes to its production process.
"We have resumed 787 deliveries, following our thorough engineering analysis, verification and rework activities to ensure all airplanes conform to Boeing's exacting specifications and regulatory requirements," a company spokesperson confirmed to AFP.
It was the first delivered to a customer since June 2021.
But for American the wait was longer.
"Today is an exciting day! We're thrilled to welcome our first BoeingAirplanes 787-8 delivery since April 2021," the company said on Twitter.
The 787's travails date to late summer 2020, when the company uncovered manufacturing flaws with some jets, and subsequently identified additional issues, including with the horizontal stabilizer.
The difficulties curtailed deliveries between November 2020 and March 2021. Boeing suspended deliveries later in spring 2021 after more problems surfaced.
However, the company said none of the issues posed "an immediate safety of flight concern for the in-service 787 fleet."
The news will be welcomed by US airlines and travelers who have suffered from massive delays and canceled flights in recent weeks, partly due to the shortage of aircraft.
American said it currently has 47 of the planes in its fleet, and has ordered another 42.
Inability to deliver the Dreamliner has dragged down Boeing's profits, which plunged 67 percent in the second quarter. And the manufacturing changes have led to billions in additional costs for the company.
The firm has delivered just over 1,000 of the planes since it was first introduced in 2004.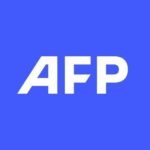 With 2,400 staff representing 100 different nationalities, AFP covers the world as a leading global news agency. AFP provides fast, comprehensive and verified coverage of the issues affecting our daily lives.