Nigeria's Twitter ban unlawful: W.African court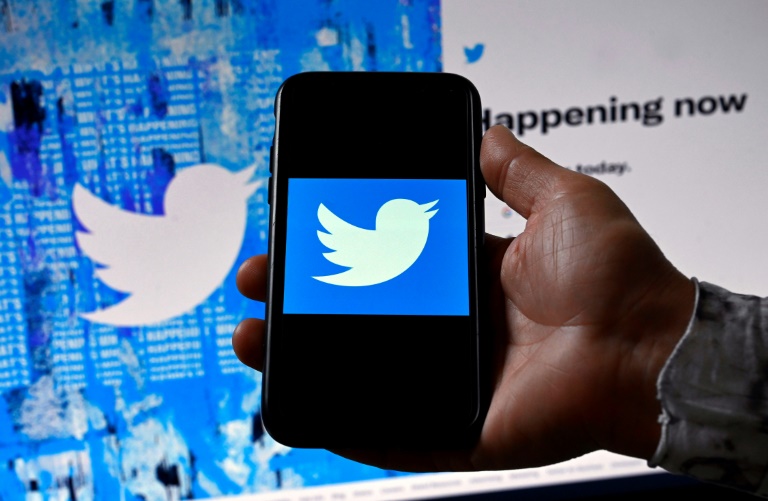 A seven-month ban on Twitter use in Nigeria was unlawful, according to a court ruling by West Africa's regional bloc ECOWAS seen by AFP on Thursday.
The Abuja government suspended Twitter in June last year after the social media giant deleted a tweet by President Muhammadu Buhari. It lifted the ban in January.
The Economic Community of West African States (ECOWAS) court issued its ruling following a suit brought by a Nigerian NGO called the Socio-Economic Rights and Accountability Project (SERAP) and rights campaigners.
In a summing-up statement sent to AFP the court said the ban, which drew international approbrium, was unlawful, infringed freedom of expression and access to media, and ran counter to provisions both of the African Charter and the International Covenant on Civil and Political Rights.
In declaring the ban unlawful the court also ordered the Nigerian authorities never to repeat it.
Abuja lifted the suspension after talks with Twitter representatives but laid down conditions, including Twitter registering its operations in Nigeria, Africa's largest economy.
With three-quarters of Nigeria's population of 200 million aged under 24 the country is hyper-connected to social media. 
The ban shocked many in Nigeria, given Twitter's major role in political discourse, as evidenced by the #BringBackOurGirls hashtag deployed after Boko Haram extremists kidnapped nearly 300 schoolgirls in 2014.
Young activists also turned to Twitter to organise the #EndSARS protests against police brutality that eventually grew into the largest demonstrations in Nigeria's modern history before they were repressed.
Around 40 million Nigerians, or around 20 percent of the population, have a Twitter account.
Abuja initially announced an unlimited ban, accusing the platform of allowing activities it said threatened the country's existence citing posts by separatist agitators from the country's southeast, where a civil war five decades ago killed one million people.
Nigeria's National Information Technology Development Agency (NITDA) director general Kashifu Inuwa Abdullahi at the time said there were "unscrupulous elements" using Twitter "for subversive purposes and criminal activities, propagating fake news, and polarising Nigerians."
The ban came two days after Twitter took down a tweet from President Buhari warning he would take action and treat those users "in the language they understand."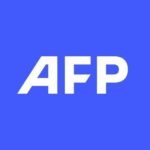 With 2,400 staff representing 100 different nationalities, AFP covers the world as a leading global news agency. AFP provides fast, comprehensive and verified coverage of the issues affecting our daily lives.
New chief at Libya's key oil firm, US warns against confrontation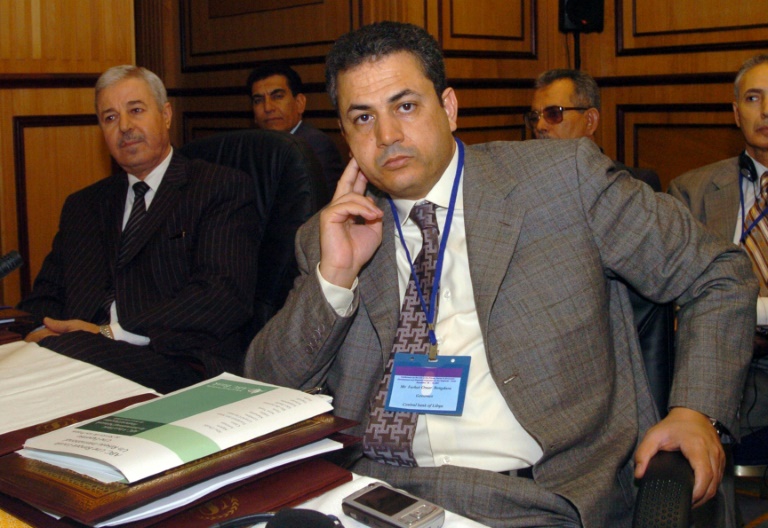 Libya's government replaced the head of the key National Oil Corporation on Thursday in a dramatic move that prompted the United States to warn against any "armed confrontation" over the sector.
The North African country's vast oil reserves have often been at the heart of political disputes, but the NOC had largely stayed neutral despite years of division since the 2011 toppling of dictator Moamer Kadhafi in a NATO-backed rebellion.
However, in a decree made public on Wednesday, the unity government of Abdulhamid Dbeibah appointed former central banker Farhat Bengdara to replace NOC head and veteran technocrat Mustafa Sanalla.
On Thursday morning, Bengdara took up office at NOC headquarters in Tripoli, where he gave a news conference.
"It's vitally important under the current conditions that Libya regains its oil and gas export capacity as quickly as possible," he told journalists.
"The oil sector has fallen prey to political struggles, but we will work to prevent political interference in the sector."
– 'Vital' to stability –
Dbeibah's move against Sanalla follows months of rising tensions in Libya after the country's eastern-based parliament appointed a rival government, led by former interior minister Fathi Bashagha and seen as backed by military strongman Khalifa Haftar.
Dbeibah has refused to cede power before elections, and Bashagha has so far failed to take office in Tripoli, raising fears of renewed conflict just two years after a landmark truce ending a ruinous attempt by Haftar to seize the capital by force.
The US embassy said Thursday it was following developments "with deep concern" and stressed that the NOC was vital to Libya's "stability and prosperity".
Since April, pro-Haftar groups have blockaded key eastern oil facilities to put pressure on Dbeibah.
As a result, Libya's crude and condensate exports have fallen from around one million barrels per day in March to just over 400,000 so far in July, according to data intelligence firm Kpler.
The blockade has also contributed to crippling power shortages that sparked angry protests earlier this month.
The blockade also comes amid a supply crunch on global oil markets, rattled by the war in Ukraine, in turn prompting consumer nations to pressure other producers to ramp up output. 
US President Joe Biden is expected to press Saudi Arabia on the subject when he visits the kingdom this weekend.
– Blockade to end? –
Libya meanwhile sits on Africa's biggest proven crude reserves, with easy access to European markets.
US Ambassador Richard Norland, who has been working on a mechanism to manage the highly disputed revenues from Libya's crude sales, said Sanalla's replacement "may be contested in court but must not become the subject of armed confrontation".
However, the appointment of Bengdara, a Kadhafi-era central banker reportedly close to Haftar, has triggered speculation that Dbeibah made a deal with the military strongman to allow him to keep power in Tripoli.
Emadeddin Badi, a senior fellow at the Atlantic Council, said Bengdara's appointment was "the product of a momentary convergence between Dbeibah and Haftar, but it could be the basis for a broader deal".
"Dbeibah gets several things from it," Badi told AFP. 
"He regains access to state funds, it stymies the US financial mechanism or the momentum to implement it, and Haftar will presumably lift the (oil) blockade and limit, if not completely halt, his support for Bashagha."
Aydin Calik, an energy analyst at the Middle East Economic Survey (MEES), said he expected the oil blockade would be lifted "very shortly".
But he warned that the new board was contested, including by Sanalla, who has long mediated disputes to keep Libya's crude flowing and positioned himself as an interlocutor with foreign powers and oil firms.
Calik told AFP that "uncertainty over who is in charge at NOC raises questions: Who can legitimately export oil? Will international oil companies recognise the new NOC board? What might this mean for their contracts?."
In a defiant video message on Wednesday evening, Sanalla told Dbeibah that "this institution belongs to the Libyan people, not to you or the Dbeibah family" adding that "the mandate of your government has expired".
Bengdara insisted Thursday that he had been picked for the job because he was "non-partisan" and "can travel anywhere in Libya".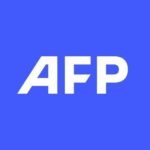 With 2,400 staff representing 100 different nationalities, AFP covers the world as a leading global news agency. AFP provides fast, comprehensive and verified coverage of the issues affecting our daily lives.
JPMorgan Chase reports lower profits, gives cautious economic outlook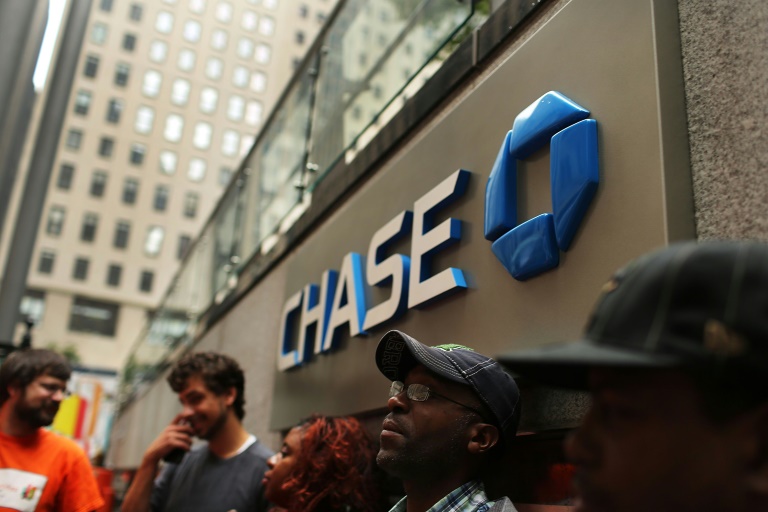 JPMorgan Chase reported a drop in second-quarter profits on Thursday as it warned of a weakening global economic outlook that prompted it to set aside additional funds to cover potential bad loans.
Executives sketched out a complex economic picture, with US households still relatively well off in terms of savings, a strong job market and robust consumer spending.
But headwinds — including high inflation, geopolitical uncertainty and fast-changing Federal Reserve policy to sharply curtail liquidity — "are very likely to have negative consequences on the global economy sometime down the road," said Chief Executive Jamie Dimon in an earnings press release.
While consumers are "in very good shape," there are "a serious set of issues" that threaten the outlook, Dimon told reporters on a conference call.
These include the worry that Russia will cut off Germany's natural gas supply and the possibility that the Federal Reserve's aggressive plan may not be sufficient to rein in inflation.
"The markets will be volatile," Dimon predicted. "You can't have all these kind of things going on and not have volatile markets."
The big US bank's earnings came in at $8.6 billion for the second quarter, down 28 percent from the year-ago period in results that missed analyst expectations.
Revenues were $30.7 billion, up one percent.
The bank said it added $428 million in credit reserves due to a "modest deterioration in the economic outlook." In the year-ago period, JPMorgan's profits were boosted by a $3 billion release in reserves.
The bank experienced $657 million in charge-offs for bad loans, up only modestly from the level in the previous quarter.
JPMorgan enjoyed a boost from higher net interest income following Fed interest rate increases. But the bank also incurred higher expenses on salaries, technology and marketing.
In corporate and investment banking, JPMorgan posted higher revenues in its trading businesses, but lower investment banking fees.
JPMorgan temporarily suspended share buybacks to meet new federal stress test requirements for managing risk assets, Dimon said.
– Consumers still spending –
The results came as the Labor Department reported another large spike in wholesale prices, one day after US consumer prices jumped the most in more than four decades.
Rising prices are the heart of investor fears about the consumer-driven US economy.
But JPMorgan Chief Financial Officer Jeremy Barnum said "there's essentially no evidence" at this point of a drop-off in consumption.
The bank's credit card data confirms that consumers are spending more on food and gasoline, but that they are still also spending on travel and dining.
"That indicates to us that consumers still don't feel so pinched by inflation that they're cutting back on discretionary spending, and that's a relatively positive sign," Barnum said.
Persistently high inflation has also raised fears that the Fed will adopt an even tougher line on monetary policy after the central bank announced a 0.75-percentage-point hike, its biggest since 1994.
The latest inflation readings have prompted talk of a potential one percent increase at the Fed meeting later this month — one that Federal Reserve Governor Christopher Waller said Thursday he would support.
Dimon said the 20 percent drop in the stock market in 2022 and the anemic state of initial public offerings and other corners of the financial system are evidence of the hit from the Fed shift.
But the impacts could worsen if the US central bank is unable to slow the economy with a "soft landing," Dimon said.
Shares fell 4.6 percent to $106.78 in morning trading.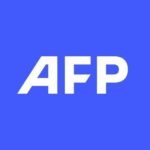 With 2,400 staff representing 100 different nationalities, AFP covers the world as a leading global news agency. AFP provides fast, comprehensive and verified coverage of the issues affecting our daily lives.
EU to seek cuts in heating, cooling of buildings to save gas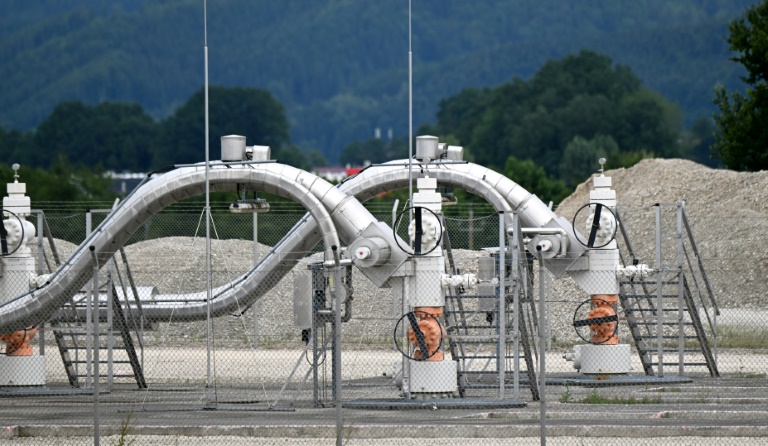 The European Commission is expected next week to ask EU countries to reduce heating and cooling of public buildings and offices to cut demand for gas, according to a document seen by AFP.
In order to better to withstand the drastic fall in Russian gas supplies, which could be cut off altogether, the commission is expected to urge governments across the 27-nation bloc to set limits on the amount of energy used by public buildings, offices, commercial properties and outdoor terraces.
For optimal energy use, it will recommend the rules require that public buildings be heated to no more than 19 degrees Celsius (66 degrees Fahrenheit) and cooled by air conditioning units set no lower than 25°C (77°F°).
"Energy saved during the summer is energy that can be used in winter," the commission points out in the document.
Energy experts say lowering the thermostat by one degree could cut a building's heating bill by about 10 percent. Air conditioning units generally struggle and fail to cool a room below 20°C so they waste energy trying. 
The recommendation is part of a series of measures Brussels is investigating to cut the EU's gas consumption by 25 to 60 billion cubic metres (880 to 2,120 billion cubic feet) per year. 
The EU imported around 140 bcm of gas by pipeline from Russia last year, according to the International Energy Agency.
"Acting now could reduce the impact of a sudden supply disruption by one third," says the document, which is due to be published on July 20 and could be modified in the interim.
It calculates that 11 billion cubic metres of gas could be directly saved from reducing excessive heating and cooling, and between four and 40 bcm via reduced electricity demand. Another 10-11 bcm could be saved from use by industries, which have already slowed production due to soaring prices.
The document urges EU governments, where this is "technically feasible and enforceable" to introduce binding limits on heating and cooling in "public buildings, offices, commercial buildings (in particular large buildings) … and open spaces like outdoor terraces". 
"The role of public authorities in leading by example and as an important gas consumer -– 30 percent of the energy consumption — is key in this regard," the document states.
The commission says that during the "gas winter" — October to March — "large savings can be achieved by deploying alternative heat sources for district heating, heat pumps in households" and energy saving campaigns urging the public to turn their thermostats down by one degree Celsius this winter.
But such "protected" energy customers — under EU legislation that means households, district heating that cannot switch to other fuels and certain essential social services — represent just 37 percent of total EU gas consumption. And simulations show these customers would be the last to be seriously affected by large-scale Russian gas disruptions, the commission says.
It is therefore concentrating most of its efforts on power stations and industry, which use huge amounts of gas.
"Abrupt cuts could damage specific branches of those industries which have little room to switch to other fuels — because gas is being used as feedstock for industrial processes –- or to reduce production without heavy damage," the commission warns.
"It would be significantly less costly to moderately reduce natural gas demand for a longer period of time, starting earlier, than having to drastically curtail demand suddenly and without proper preparation," it explains.
By way of encouragement, Brussels urges EU governments to set up "auction systems", perhaps involving several countries, to compensate industrial consumers who agree to reduce their gas consumption.
If there is a total cut in Russian gas supply from July onwards, EU states might only be able to replenish 65-71 percent of their gas reserves percent before winter, the commission said, quoting forecasts by European gas transmission system operators (ENTSOG).
The commission's energy saving proposals are due to be discussed by EU energy ministers at a meeting in Brussels on July 26.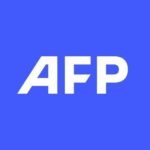 With 2,400 staff representing 100 different nationalities, AFP covers the world as a leading global news agency. AFP provides fast, comprehensive and verified coverage of the issues affecting our daily lives.