Over $2 Billion has been lost to hacks from web3 projects in Q1 and Q2 alone, finds CertiK
2022 has already lost more to hacks and exploits than all of 2021.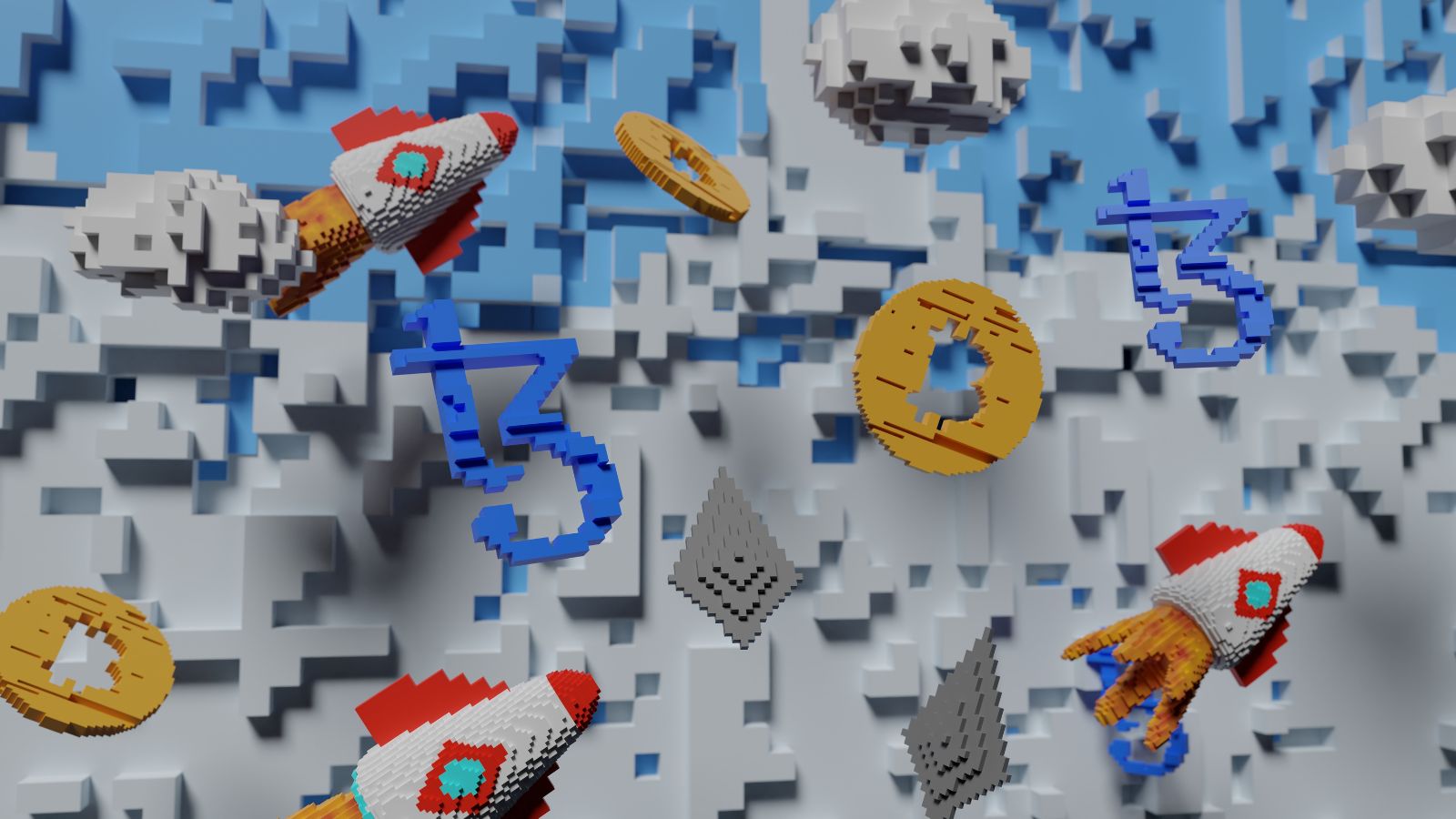 A new report from blockchain security company CertiK found that over $2 billion has been lost to hacks from web3 projects in Q1 and Q2 alone — already more than the amount lost in 2021.
They also found that in Q2, a total of $308,579,156 was lost across 27 separate flash loan attacks — the highest dollar amount ever recorded. Flash loan attacks are, according to The Verge's simplified explanation, "a decentralized finance mechanism that lets borrowers access extremely large amounts of cryptocurrency for very short periods of time." They require no collateral, because you need to pay it back right away. These loans happen within minutes, and are particularly vulnerable targets for malicious activity.
The report also indicated that phishing attacks have increased by 170% since last quarter. CertiK found that the "vast majority" of these attacks — 290 recorded instances — targeted projects' Discord servers. This, as the report explains, "highlights both the dependence of NFT projects on the social media platform for marketing to and engaging with their communities, but also the huge security risks that this dependence entails."
Using these numbers, CertiK is forecasting a 223% increase in the funds lost to attacks, compared to 2021. What remains frustrating for web3 security experts is that these types of attacks (flash loan and phishing) can be readily avoided through proper precautions.
"If one lesson can be taken from the trauma of Q2," the CertiK report explains, "it is that, in web3, the security of a single project and the security of the entire ecosystem depend on one another."
Another type of attack on CertiK's radar are rugpulls and exit scams. These are a type of crypto scam where developers create a new token, pump up its price/pull value from them as much as possible, and then disappear with the funds, leaving the price to drop to zero.Though they report fewer of these compared to 2021, $37,462,472 was lost across 90 attacks. CertiK does note that the current bear market has helped keep these scams at bay. Bull markets are where they tend to thrive.
To learn more and download the report, visit CertiK's website.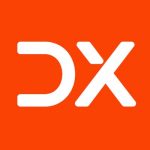 DX Journal covers the impact of digital transformation (DX) initiatives worldwide across multiple industries.
72% of global businesses expanding into new markets, thanks to major investments in digital technologies
Equinix turned to 2,900 IT decision-makers for their annual Global Tech Trends survey.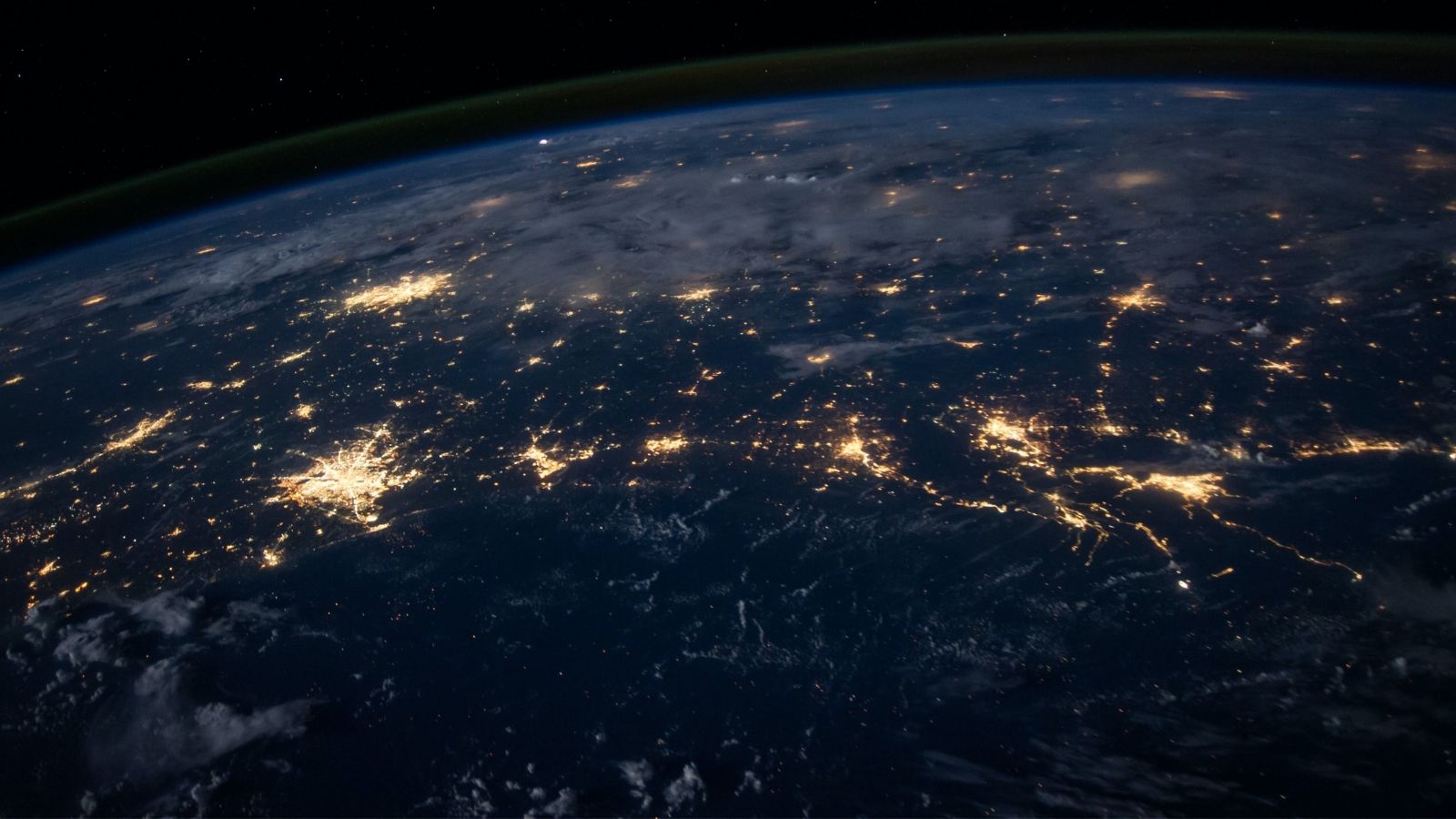 The COVID-19 pandemic yielded plenty of lessons for businesses around the world. Primarily, it ushered in a rapid succession of digital transformation moves, with increased IT budgets, widespread technology adoption, and innovation.
And a new, wide-ranging Global Tech Trends survey from Equinix has found that businesses across a variety of sectors are eager to accelerate their digital strategies even further, making plans to expand into new markets. This, despite the threat of a looming recession and an overall uncertain economic and geopolitical outlook.
According to Equinix, 72% of respondents indicated their organization is planning to expand in the next 12 months, into either a new city (31%), a new country (33%), or a new region entirely (38%).
What do businesses believe could limit this global growth? 59% said global supply chain issues and shortages affected their business. Meanwhile, 58% pointed to the global microchip shortages.
"In recent years, bold global expansion could have been seen as too risky or too dependent on capital investment in physical infrastructure," said Karl Strohmeyer, Chief Customer Officer at Equinix. "Now, things have changed."
And, of course, the biggest changes revolve around COVID-19. The pandemic has played a huge role in business' digital strategies, with 52% of global IT leaders saying it was a catalyst for accelerating their company's digital evolution. 54% said it increased their IT budgets as a direct outcome — an "insight into the now-broadly acknowledged necessity for robust digital infrastructure to pivot to evolving business needs in an instant," Equinix explains. It's certainly not a surprise then, that 61% of respondents believe the digital transformation changes brought about by the pandemic are here to stay.
With this digital-first strategy in play, cybersecurity improvements have become a significant priority, with 85% of respondents confirming so. And according to IT specialists, cyberattacks, security breaches, and data leaks are the most feared threats (all 70%).
To download and read Equinix's full, and very expansive survey report, head to their website.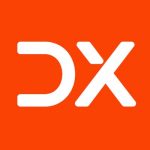 DX Journal covers the impact of digital transformation (DX) initiatives worldwide across multiple industries.
Technical debt: what is it and how to quantify it
Generally seen as difficult to measure, McKinsey's Tech Debt Score is an easy way for organizations to quantify technical debt.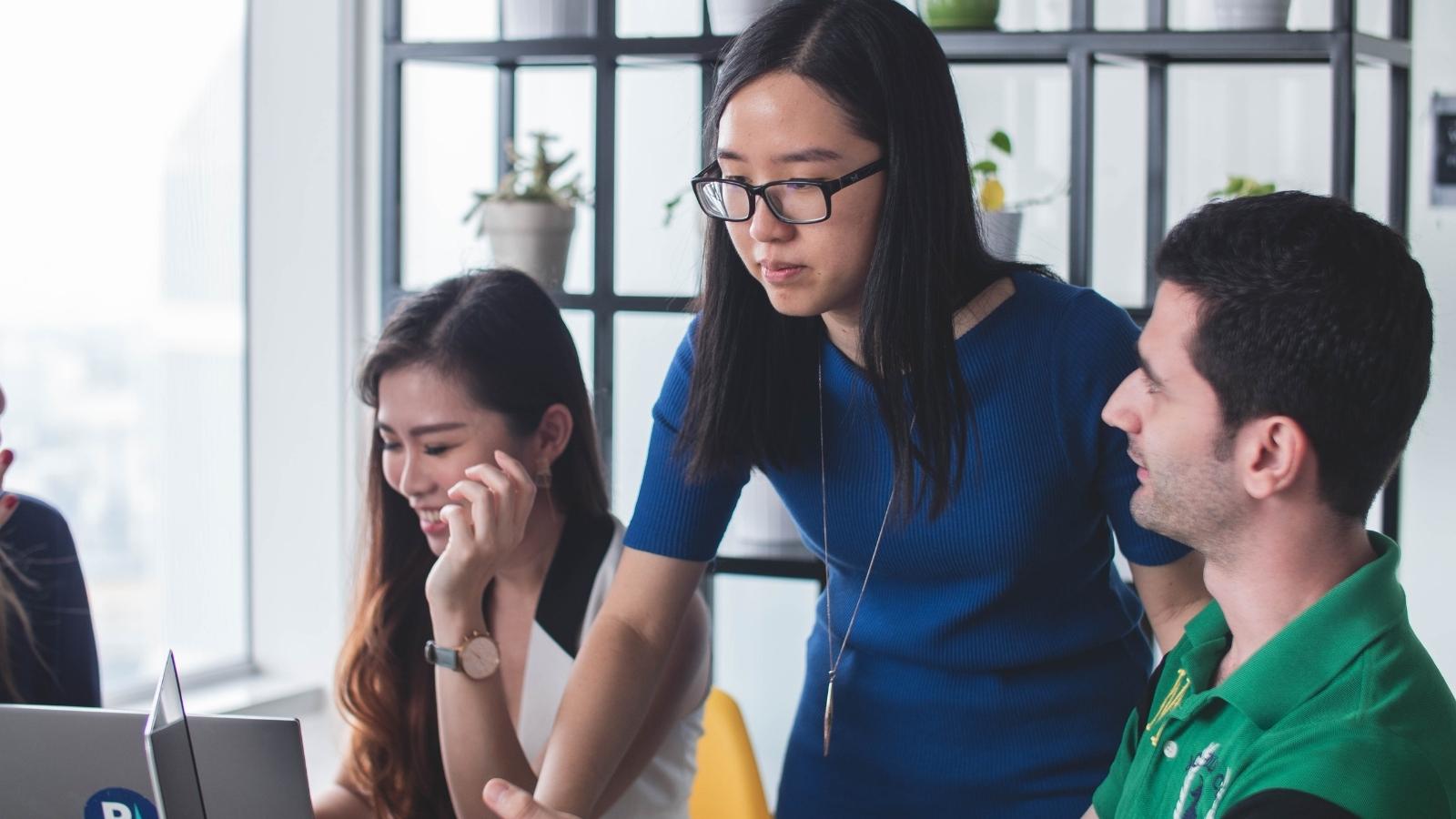 Technical debt is generally seen as difficult to quantify. A new metric from McKinsey is making it easier for organizations to actually measure and compare their technical debt against others. As a result, organizations can have a better overall understanding of their problem, and how to figure out possible targets.
What is technical debt?
Coined in 1992 by software developer Ward Cunningham, technical debt is, as McKinsey explains, "the off-balance-sheet accumulation of all the technology work a company needs to do in the future." In other, more basic words, it's the "result of prioritizing speedy delivery over perfect code," as the team from ProductPlan explain.
This speed might help your organization meet deadlines (and make the resulting debt "worth it"), but if managed poorly — i.e. not paid back — it can create a string of problems. Despite this, technical debt isn't inherently bad. In fact, like financial debt, there can be good and bad technical debts. As the team from Asana outlines in this great explainer article:
"In some instances, tech debt is the result of a calculated move to both meet software deadlines and ship high quality code within sprints. In other instances, technical debt is the result of an unavoidable mistake made when releasing a software update."
Quantifying technical debt
A McKinsey survey from July 2020 found that approximately 30% of CIO respondents "believe that more than 20% of their technical budget ostensibly dedicated to new products is diverted to resolving issues related to tech debt." They also found that CIOs estimated tech debt is approximately 20 to 40% of the value of their entire technology estate before depreciation. Even more, almost half of respondents that completed modernization programs were not able to successfully reduce technology debt.
The results lead to the creation of McKinsey's Tech Debt Score (TDS). This metric helps organizations quantify their technical debt — and measure themselves against peers.
"This score helps companies rapidly understand the scale of their problem," they explain, "identify what a feasible target state could be, and determine the corresponding economic benefit from an improved TDS."
When McKinsey performed an analysis of tech debt at 220 companies across five geographies and seven sectors, they found a "significant correlation" between the TDS and business performance. Those in the 80th TDS percentile had revenue growth 20% higher than those in the bottom 20th percentile — and 10% higher than the average.
Meanwhile, a poor TDS performance ultimately leads to more tech debt — mostly because these organizations aren't sure where to start or how to prioritize paying back the debt. They'll pour money into applications that aren't a big percentage of the technical debt, or modernize these in ways that won't reduce the debt.
Ultimately, figuring out how to alleviate tech debt will be a different process for every organization. That said, the team from McKinsey have noticed some 'best practices' that are quite common across the board:
Start by measuring the cost and size of the debt
Price the debt into all IT services
Make sure the remediation program is tailored to the specific company profile
Systematically optimize tech debt via transparency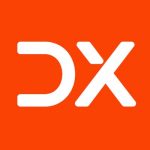 DX Journal covers the impact of digital transformation (DX) initiatives worldwide across multiple industries.
Accenture: only 12% of firms can be considered 'AI Achievers'
Most organizations are nowhere close to AI's full potential.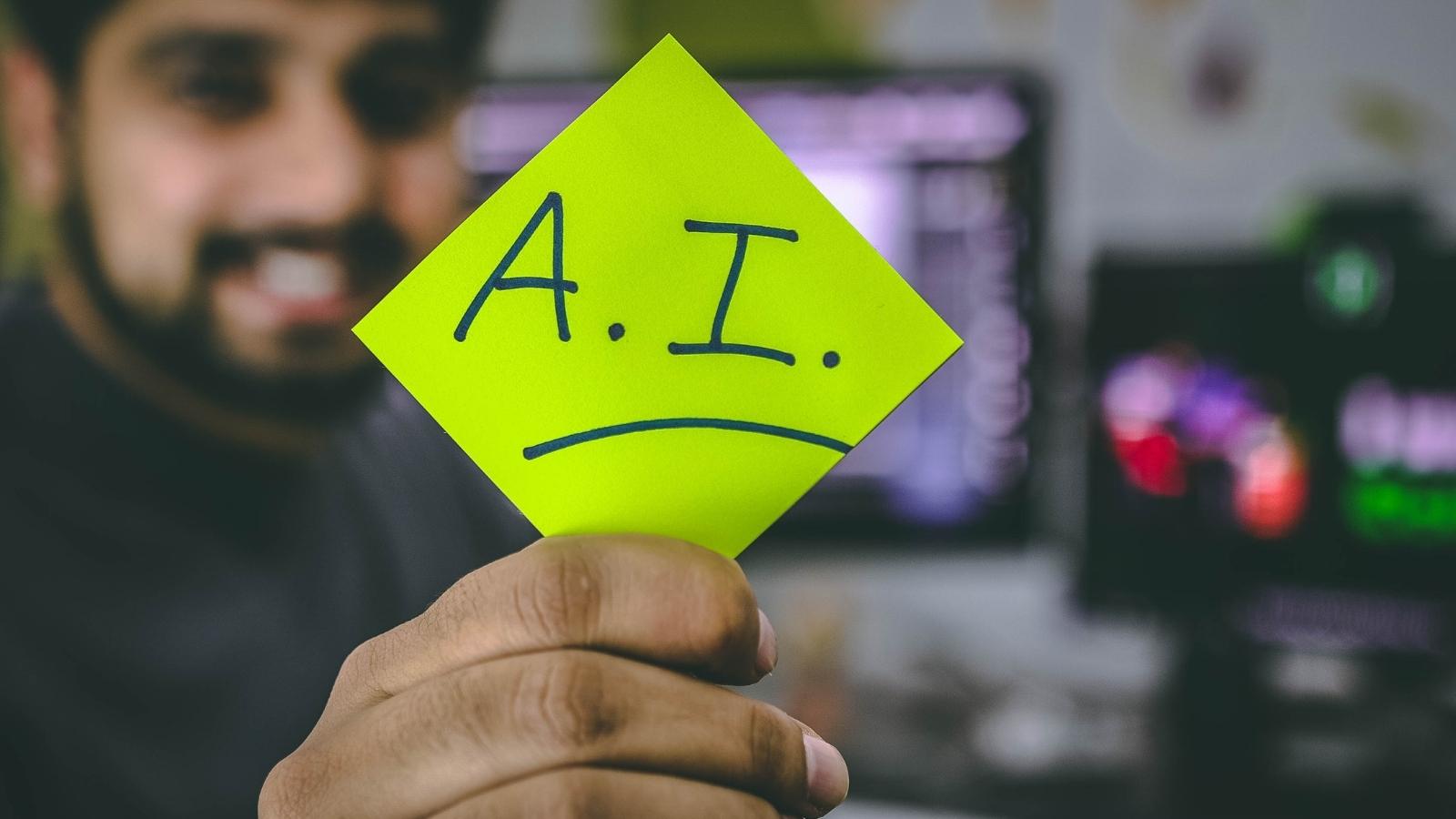 ​We've come to rely on AI for so much in our everyday lives. Wayfinding apps, speech-to-text capabilities, facial recognition for unlocking phones — it's all possible through AI. And while some organizations are getting the most out of the technology's potential, a new Accenture report found that 63% — a clear majority — are still 'testing the waters.'
According to Accenture's new The art of AI maturity report, just 12% of organizations have advanced their AI maturity enough "to achieve superior growth and business transformation." The report found that these 'AI Achievers' can chalk up, on average, 30% of their total revenue to AI.
That said, according to Accenture machine learning models, more AI Achievers will join the ranks with a suggested increase from 12% to 24% by 2024.
What is AI maturity? According to Accenture, AI maturity "measures the degree to which organizations have mastered AI-related capabilities in the right combination to achieve high performance for customers, shareholders and employees."
What do these AI Achievers do differently? Accenture identified five specific competencies:
Leadership champions AI as a strategic priority for the entire organization.
Heavy investment in talent.
They industrialize AI tools and teams to create a strong AI core.
Responsible AI design, from the get-go.
Long- and short-term AI investments are prioritized.
Accenture also included other categories of organizations, as they relate to AI capabilities:
AI Builders: "show strong foundational capabilities and average differentiation capabilities."
AI Innovators: "show strong differentiation capabilities and average foundational capabilities."
AI Experimenters: average capabilities in both categories; as mentioned above, they are still testing the waters.
Achievers, Builders, and Innovators together represent 37% of organizations surveyed.
What industries have the most AI maturity? Tech is, little surprise, fairly far ahead of the game. The automotive sector has high hopes for AI-powered autonomous vehicles. Aerospace and defense firms will likely see demand for AI-enabled remote systems. And the life sciences will make use of AI in the development of pharmaceuticals.
At the bottom? Financial services and healthcare have a fairly low AI maturity, largely due to factors like legal/regulatory issues, and lack of AI-trained talent.
AI isn't new, but suffice to say, there is still a huge amount of room for AI growth, with AI Achievers setting the standards.
"As AI technologies become more prevalent, the future of all businesses is going to look very different," explains Accenture.
"Some will lead the change, and some will be subjected to it. Those who transform will be the ones whose teams master the art of AI maturity, using cloud as the enabler, data as the driver and AI as the differentiator."
Explore the full AI Maturity report, including use cases and industry-specific details here.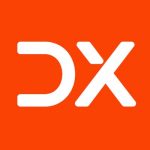 DX Journal covers the impact of digital transformation (DX) initiatives worldwide across multiple industries.