Rattled and uncertain of its future, Twitter stumbles on
Anxious employees, wary advertisers and hamstrung management: Twitter is limping along as it waits to learn how the fight over Elon Musk's buyout bid will end.
Just days before the first court hearing in Twitter's lawsuit seeking to force the Tesla boss to close the $44 billion deal, the firm is stuck in limbo.
"The best conclusion for me would be that he leaves us alone, so that we can go on our merry way," an engineer at the key social media network told AFP on condition of anonymity. 
The engineer spoke of employees departing and a "climate of uncertainty that does not leave one with a peaceful state of mind." 
"We're still trying to do our work normally, because the main reasons why we chose to work for Twitter still hold true," he added.
But there's been nothing normal about Musk's unsolicited bid that he's now backed away from, saying Twitter has obfuscated on the number of fake accounts on the platform.
He has harangued the network, on its own platform no less, with mocking tweets about its management and direction.
"Musk's repeated disparagement of Twitter and its personnel, create uncertainty… that harm Twitter and its stockholders," the firm's lawyers argued in their lawsuit lodged this week.
The billionaire's comments "also expose Twitter to adverse effects on its business operations, employees, and stock price," the lawyers added.
A judge has set the first hearing in the case for Tuesday in a court in the eastern state of Delaware.
– Sluggish ad sales – 
"Twitter is facing a huge image crisis, and confidence in its leadership is wavering," eMarketer analyst Debra Williamson told AFP. "But whether the Musk situation has affected its revenues is unclear."
She said the most loyal advertisers have likely stuck around, but those less committed to Twitter may have scaled back their spending while waiting for the endgame.
Angelo Carusone, president of watchdog group Media Matters, thinks the damage is already done because Musk has been a frequent critic of content moderation.
The fight against hate and disinformation is widely defended internally, but also by many advertisers, concerned that their brands are not associated with toxic messages. 
Carusone said that in early May, at an annual marketing event where companies negotiate large advertising deals, Twitter was "not able to give advertisers any clarity or confidence" that it would continue to be safe showcase for them.
"They didn't go anywhere close to what they normally sell at that event. And it's obviously been sluggish since then," he added. 
The San Francisco-based social network cannot afford to lose customers. 
Unlike big fish such as Google and Facebook parent Meta, which dominate online advertising and make billions in profits, Twitter lost hundreds of millions of dollars in 2020 and 2021.
The group will capture less than one percent of global ad revenue in 2022, according to eMarketer, compared to 12.5 percent for Facebook, 9 percent for Instagram and nearly two percent for booming upstart TikTok. 
On top of that, Twitter's user base is barely expected to grow and may even shrink in the United States, noted Williamson, the eMarketer analyst.
– 'Twitter can't meaningfully respond' – 
Musk once had potential Twitter investors salivating with his talk of growing revenue fivefold and aiming for a billion users by 2028.
Instead, a court battle is building to "end either with Twitter being owned by an unhappy investor who decided he didn't want it after all, or with Twitter on its own and weaker than it was before this all started," Williamson added.
The battle is set to last for months, and at a time when economic headwinds are steady and firms need to be nimble to monetize new audio and video formats, diversify revenue sources and attract younger audiences.
"At least Facebook can respond to current threats, even if they're responding poorly, they can respond," said Carusone, the Media Matters president.
"What Twitter cannot do right now is meaningfully respond to anything."
The social network's lawyers have blamed Musk for withholding consent for two employee retention programs "designed to keep selected top talent during a period of intense uncertainty generated in large part by Musk's erratic conduct." 
Internally, some employees have also lost confidence in management, which they would have liked to be more combative in dealing with the world's richest person. 
Parker Lyons, a financial analyst at Twitter, went so far as to tweet several memes that took aim at the firm's board for its deal with Musk.
In one, the board is shown firing bullets into Twitter above the sarcastic caption: "Who could have done this?"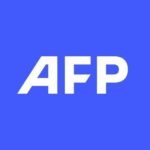 With 2,400 staff representing 100 different nationalities, AFP covers the world as a leading global news agency. AFP provides fast, comprehensive and verified coverage of the issues affecting our daily lives.
EV maker Rivian's losses nearly triple to $1.7 bn as production ramps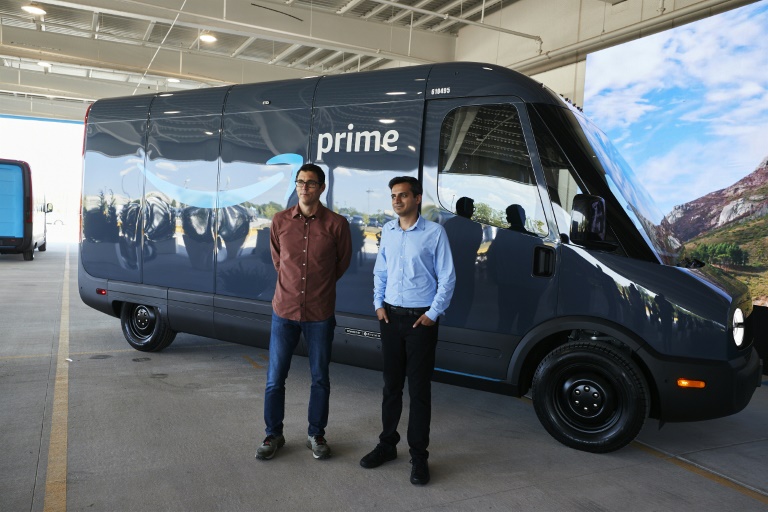 Electric automaker Rivian on Thursday said its losses had nearly tripled to $1.7 billion in the second quarter, but that it is on the road to meeting production goals.
The California-based maker of electric trucks, SUVs, and delivery vans said that it delivered 4,467 vehicles during the quarter, generating revenue of $364 million compared to zero revenue in the same period a year earlier.
Rivian said it produced 6,954 vehicles in the first half of this year and is aiming to make a total of 25,000 vehicles by year's end.
The company ended June with a backlog of approximately 98,000 preorders from customers in Canada and the United States, according to an earnings letter to shareholders.
"Supply chain continues to be the limiting factor of our production; however, through close partnership with our suppliers we are making progress," Rivian said in an earnings letter.
"We expect to be able to add a second shift for vehicle assembly towards the end of the third quarter."
Rivian blamed its losses on investments in people and technology, along with auto production lines capable of cranking out lots of cars running at low capacity.
Per vehicle costs should drop as production line volume ramps up, Rivian said.
The company expected to post an overall loss of $5.45 billion this year due to factors including rising costs of materials and freight as well as supply line challenges, the earnings letter said.
Rivian shares slipped about 2 percent in after market trades that followed release of the earnings figures.
Tech titan Amazon was an early investor in Rivian, and committed to buying 100,000 electric delivery vans from the automaker by the end of this decade as part of an effort to reduce climate-damaging emissions by its e-commerce fleet.
Rivian said Amazon has rolled out custom electric delivery vans in more than a dozen cities in the United States.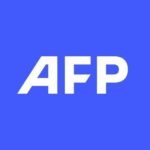 With 2,400 staff representing 100 different nationalities, AFP covers the world as a leading global news agency. AFP provides fast, comprehensive and verified coverage of the issues affecting our daily lives.
Ethiopia starts power generation from second turbine at mega-dam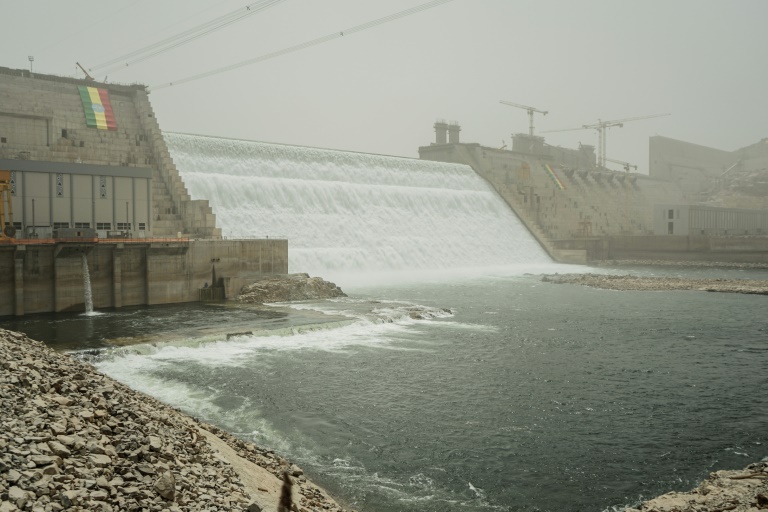 Ethiopia kickstarted electricity production from the second turbine at its controversial mega-dam on the Blue Nile on Thursday, despite continuing objections by Egypt and Sudan over the project.
Prime Minister Abiy Ahmed also confirmed that a third filling of the multi-billion-dollar Grand Ethiopian Renaissance Dam (GERD) was under way, a development that led Egypt last month to protest to the UN Security Council.
Thursday's move came even though there is still no agreement between Ethiopia and its downstream neighbours Egypt and Sudan about the GERD's operations.
But Abiy sought to reassure the two countries over the impact of the $4.2 billion project and called for negotiations to reach an understanding.
"Any other option will not stop what we have started and will be futile," he said.
Abiy insisted that the third filling of what is set to be the largest hydroelectric scheme in Africa was not causing any water shortages downstream.
"We have repeatedly told downstream countries, especially Egypt and Sudan, that by generating power we're developing our economy, as well as (our desire) to see our citizens who live in the dark see light," he said.
There was "no aim to sideline and harm" those countries, he said.
During a ceremony broadcast on Ethiopian television, Abiy was seen pressing a button to launch the second turbine.
– 83 percent complete –
Ethiopia first began generating electricity at the dam in February. Currently, the two turbines, out of a total of 13 at the dam, have a capacity to generate 750 megawatts of electricity.
The GERD is ultimately expected to produce more than 5,000 megawatts, more than doubling Ethiopia's current output.
Project manager Kifle Horo said that overall the dam was now more than 83 percent complete and that the goal was for it to be finished in the next two and a half years.
Last month, Cairo wrote to the Security Council voicing its objections to Ethiopia's plans to fill the dam for a third year without a three-way agreement.
Egypt depends on the Nile for about 97 percent of its irrigation and drinking water and sees the dam as an existential threat.
Sudan hopes the project will regulate annual flooding, but fears its own dams could be harmed without agreement on the GERD's operation.
Both have long been pushing for a binding deal over the filling and operation of the massive dam, but African Union-sponsored talks have failed to achieve a breakthrough.
The process of filling the GERD's vast reservoir, which has a total capacity of 74 billion cubic metres, began in 2020.
The new US envoy for the Horn of Africa, Mike Hammer, discussed the project during visits to both Ethiopia and Egypt last month.
"We are actively engaged in supporting a diplomatic way forward under the African Union's auspices that arrives at an agreement that provides for the long-term needs of every citizen along the Nile," he said in Egypt.
The 145-metre (475-foot) high structure straddles the Blue Nile in the Benishangul-Gumuz region of western Ethiopia, near the border with Sudan.
The project was initiated under former prime minister Meles Zenawi, the Tigrayan leader who ruled Ethiopia for more than two decades until his death in 2012.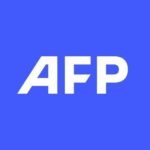 With 2,400 staff representing 100 different nationalities, AFP covers the world as a leading global news agency. AFP provides fast, comprehensive and verified coverage of the issues affecting our daily lives.
Boeing delivers first 787 in a year
Boeing delivered a 787 Dreamliner to American Airlines on Wednesday, the first of that aircraft to be sent to a customer in over a year due to defects discovered in the plane.
US air safety regulators on Monday cleared the aviation giant to resume deliveries of the top-selling widebody after Boeing made changes to its production process.
"We have resumed 787 deliveries, following our thorough engineering analysis, verification and rework activities to ensure all airplanes conform to Boeing's exacting specifications and regulatory requirements," a company spokesperson confirmed to AFP.
It was the first delivered to a customer since June 2021.
But for American the wait was longer.
"Today is an exciting day! We're thrilled to welcome our first BoeingAirplanes 787-8 delivery since April 2021," the company said on Twitter.
The 787's travails date to late summer 2020, when the company uncovered manufacturing flaws with some jets, and subsequently identified additional issues, including with the horizontal stabilizer.
The difficulties curtailed deliveries between November 2020 and March 2021. Boeing suspended deliveries later in spring 2021 after more problems surfaced.
However, the company said none of the issues posed "an immediate safety of flight concern for the in-service 787 fleet."
The news will be welcomed by US airlines and travelers who have suffered from massive delays and canceled flights in recent weeks, partly due to the shortage of aircraft.
American said it currently has 47 of the planes in its fleet, and has ordered another 42.
Inability to deliver the Dreamliner has dragged down Boeing's profits, which plunged 67 percent in the second quarter. And the manufacturing changes have led to billions in additional costs for the company.
The firm has delivered just over 1,000 of the planes since it was first introduced in 2004.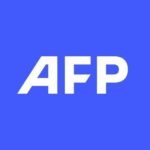 With 2,400 staff representing 100 different nationalities, AFP covers the world as a leading global news agency. AFP provides fast, comprehensive and verified coverage of the issues affecting our daily lives.