Russia's war in Ukraine 'greatest challenge' to global economy: Yellen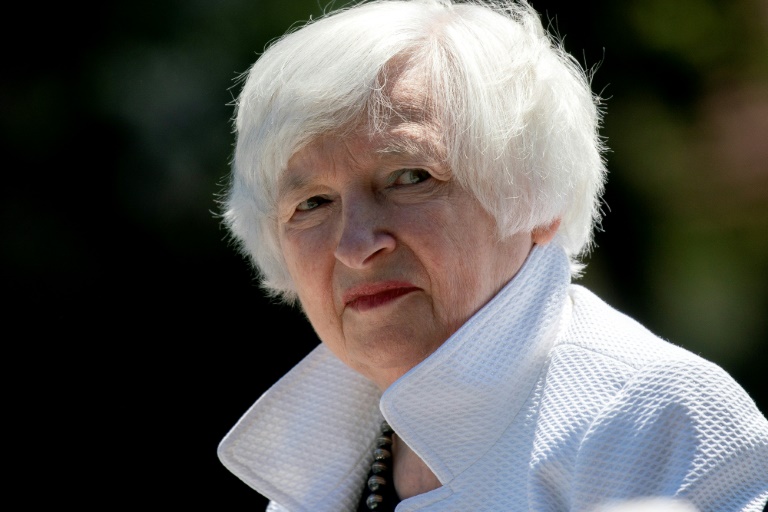 Russia's war in Ukraine poses the greatest threat to the global economy, US Treasury Secretary Janet Yellen said Thursday as G20 ministers prepare to start talks in Indonesia.
Moscow's invasion has sent inflation soaring at a time when the world is struggling to recover from the Covid-19 pandemic, endangering the gains of the past two years and threatening widespread hunger and poverty.
"Our greatest challenge today comes from Russia's illegal and unprovoked war against Ukraine," she said on the resort island of Bali ahead of a meeting between finance ministers from the world's top economies and central bank governors on Friday and Saturday.
"We are seeing negative spillover effects from that war in every corner of the world, particularly with respect to higher energy prices, and rising food insecurity," she added.
"The international community must be clear-eyed about holding Putin accountable for  the global economic and humanitarian consequences of his war."
Yellen said she will continue to press G20 allies at the meeting for a price cap on Russian oil to choke off Putin's war chest and pressure Moscow to end its invasion while bringing down energy costs.
"A price cap… is one of our most powerful tools," she said, adding that a limit would deny Putin "the revenue his war machine needs".
She expressed hope that India and China would join such a cap, saying it "would serve their own interests" to put downward pressure on prices for consumers across the world.
But she refused to be drawn on whether Western officials will stage a multi-nation walkout when Russian officials speak, as they did at a G20 meeting in Washington in April.
"It cannot be business as usual," she said. "I can tell you that I can certainly expect to express in the strongest possible terms my views on Russia's invasion… to talk about its impact on Ukraine and the entire global economy and to condemn it."
"I expect that many of my colleagues will do the same."
– Global outlook 'darkened' –
Russia's finance minister will not attend the Bali talks, instead addressing it virtually, a week after Foreign Minister Sergei Lavrov found himself outnumbered by G20 counterparts in their criticism of Moscow's military assault.
Yellen's comments echo the head of the International Monetary Fund, who said Wednesday that the global economic outlook had "darkened significantly" because of Moscow's invasion, just months after it revised down its global growth forecast for 2022 and 2023.
The IMF is "projecting a further downgrade to global growth" in 2022 and 2023, Kristalina Georgieva said in a blog post published ahead of this weekend's meeting.
The risk of "social instability" was also increasing because of rising food and energy prices, she wrote.
But there was substantive progress made in attempts to break the impasse on Wednesday after Russia and Ukraine met in Turkey for their first direct talks since March on a deal to relieve the food crisis caused by blocked Black Sea grain exports.
UN Secretary General Antonio Guterres called it a "ray of hope to ease human suffering and alleviate hunger around the world" ahead of another planned round of talks next week.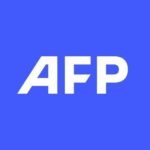 With 2,400 staff representing 100 different nationalities, AFP covers the world as a leading global news agency. AFP provides fast, comprehensive and verified coverage of the issues affecting our daily lives.
Libya's oil firm chief resists move to replace him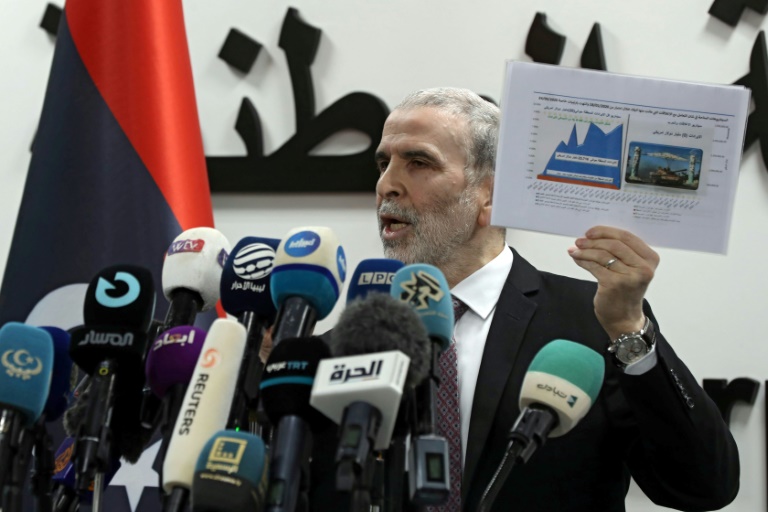 Libya's Tripoli-based government has named a new head of the state oil company to replace veteran technocrat Mustafa Sanalla, who refused to give up his post.
Unlike many other Libyan state bodies, the National Oil Corporation, led by Sanalla since 2014, has largely managed to remain neutral in the face of political wrangling.
But petrol is at the heart of political rivalries in Libya, which has two governments, one in Tripoli led by Abdulhamid Dbeibah, appointed last year as part of a United Nations-backed peace process to end more than a decade of violence in the North African country.
Dbeibah has refused to cede power to Fathi Bashagha, named in February as prime minister by a parliament based in Libya's east and backed by military strongman Khalifa Haftar.
According to a July 7 decree made public on Wednesday, Farhat Bengdara and four others will from now on make up the "board of directors of the National Oil Corporation".
Bengdara, 57, was governor of Libya's central bank from 2006 to 2011 before he joined the revolt which overthrew dictator Moamer Kadhafi.
An ad hoc committee that was on Wednesday to organise the handover at the head of the NOC had to suspend its work because of employee reluctance — including from the very top.
Sanalla said late Wednesday he would not give up his post.
"This institution belongs to all Libyans and not to you," he said in a live video address to Dbeibah.
"The mandate of your government has expired," he said, emphasising the technical and apolitical nature of the oil firm.
Sanalla has positioned himself as an interlocutor with foreign powers and oil firms. He has also skillfully mediated disputes to keep Libya's crude flowing during times of war, as well as boosting production during peacetime.
However, Dbeibah's Oil and Gas Minister Mohammed Aoun has on several occasions attempted to oust Sanalla.
In an April interview with AFP, Aoun accused Sanalla of not respecting laws governing the sector "and exceeding his prerogatives".
Bengdara is reputedly close to the United Arab Emirates which backs Libya's eastern camp. Sanalla accused the UAE of involvement in his sacking.
Despite sitting on Africa's biggest proven oil reserves, war-battered Libya suffers chronic power outages and rising poverty. This has fuelled public anger that has piled pressure on both the Tripoli-based administration and its eastern rival.
On Wednesday the NOC said it was lifting a force majeure at two eastern export terminals. They had been blockaded for three months by groups demanding Dbeibah's departure.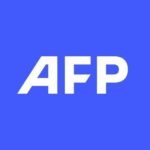 With 2,400 staff representing 100 different nationalities, AFP covers the world as a leading global news agency. AFP provides fast, comprehensive and verified coverage of the issues affecting our daily lives.
Chinese homebuyers halt mortgage payments on unfinished projects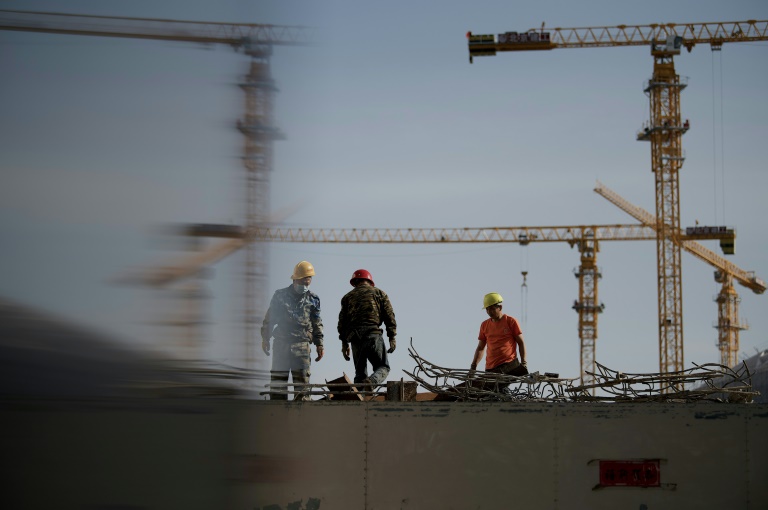 Chinese homebuyers in dozens of cities have stopped making mortgage payments for unfinished projects, according to data from industry groups, worsening fears of financial contagion in the country's troubled real estate sector.
Authorities launched a crackdown on excessive debt in the property sector in 2020, and giants such as Evergrande and Sunac have since struggled to make payments and renegotiate with creditors.
In the latest blow, a growing number of homebuyers have refused to make mortgage payments if developers do not resume construction on units already sold.
As of Wednesday, homebuyers had halted payments for units in at least 100 residential property projects in 50 cities, according to data from research firm China Real Estate Information Corporation (CRIC).
This was up from 28 projects on Monday and 58 on Tuesday, according to a report by analysts at financial firm Jefferies.
"The names on the list doubled every day in the past three days," they said.
These include projects that have experienced significant delays and others that have yet to reach their delivery date, the report said, adding that the incident will dampen buyer sentiment and weigh on a recovery in sales.
If every homebuyer defaulted, non-performing loans will increase by 388 billion yuan ($58 billion), Jefferies said.
The buyers' actions came after postponed deliveries of pre-sold homes, unclear delivery times and halted construction, Nomura analysts said in a report on Thursday.
"Pre-sales are the most common way of selling homes in China, so the stakes there are high," it said.
"We are especially concerned about the financial impact of the homebuyers' 'stopping mortgage repayments' movement, as China's property downturn may finally adversely affect onshore financial institutions."
The developments come at a time of slowing growth for China and weak property sales, adding to the risk to stability ahead of the Communist Party's 20th Congress this fall, when President Xi Jinping is expected to be given another term.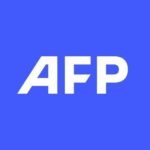 With 2,400 staff representing 100 different nationalities, AFP covers the world as a leading global news agency. AFP provides fast, comprehensive and verified coverage of the issues affecting our daily lives.
Asian markets swing as US inflation spike leaves mixed feelings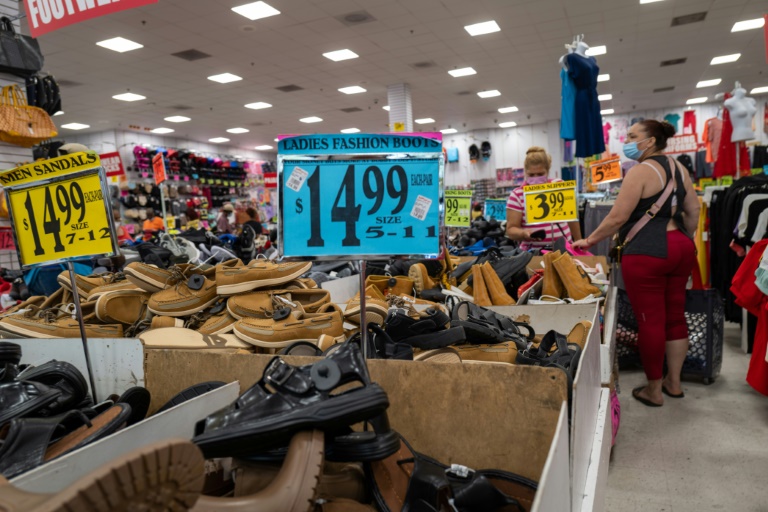 Asian markets fluctuated Thursday as another forecast-busting US inflation print ramped up bets on a quick series of sharp interest rate hikes that traders hope can be quickly walked back once prices are brought under control.
The keenly awaited consumer price index came in at a blistering 9.1 percent in June, the highest since November 1981, as energy costs continued to rocket on the back of rising demand and weak supplies partly caused by the Ukraine war.
Months of soaring inflation have rocked global markets as central banks, fearing prices will run too high, are forced to quickly withdraw the ultra-cheap cash policies put in place at the start of the pandemic.
But that has fanned fears that policymakers could go too far and tip leading economies into recession.
Wednesday's CPI reading was followed by speculation the Fed could hike borrowing costs a full percentage point at its next meeting this month, with some top officials refusing to rule it out just yet.
The bank last month unveiled its first 75 basis point rise for three decades and is one of dozens to hike rates. Canada, New Zealand and South Korea announced hikes Wednesday.
The inflation reading followed Friday's surprise spike in US jobs creation, which suggested the world's top economy was withstanding the rate hikes, giving the Fed more room for further increases.
"Stubbornly high inflation increases the risk that the (Fed) continues to hike aggressively and triggers a recession," said Kristina Clifton at Commonwealth Bank of Australia, adding that that belief was picking up momentum on trading floors.
And Federated Hermes senior economist Silvia Dall'Angelo said the reading suggested "inflation will likely remain sticky at elevated levels for the balance of the year, as external and domestic price pressures continue to pass through to consumer prices".
She added that while commodity prices were off their recent peaks, they were still elevated and were at risk of further supply shocks.
With the jobs market still strong and inflation resiliently high, "the Fed will likely resort to hawkish rhetoric and further front-loading of tightening at least until late autumn, as it fights to maintain its credibility", she said.
Wall Street's three main indexes ended in the red, though they were off their intra-day lows on hopes the Fed will see results by the end of the year begin to cut rates in the new year.
– 'Glimmers of hope' –
Asia was mixed, with Tokyo, Sydney, Wellington, Taipei and Jakarta all up but Hong Kong, Shanghai, Singapore, Seoul and Manila down.
While there is a general sense of gloom, eToro global markets strategist Ben Laidler said there were some "glimmers of hope" in the CPI data.
"Recent falls in super-charged oil and agricultural prices, along with a decline in airfares, provide hope we are near the peak of headline inflation," he said in a note, adding that inflation was "the most important number in global markets right now".
"But early signs of easing inflation pressure give some hope of an end to dramatic interest rate hikes and stronger financial markets by Christmas."
The Fed's drive to tighten monetary policy continues to send the dollar higher, and on Wednesday it finally broke parity with the euro before easing slightly.
Still, an energy crisis in the eurozone and the European Central Bank's decision to move slower in lifting rates, has led commentators to forecast the single currency could fall to as low as $0.95.
– Key figures at around 0230 GMT –
Tokyo – Nikkei 225: UP 0.7 percent at 26,664.20 (break)
Hong Kong – Hang Seng Index: DOWN 0.2 percent at 20,758.19
Shanghai – Composite: DOWN 0.1 percent at 3,281.83
Euro/dollar: DOWN at $1.0025 from $1.0061 Wednesday
Pound/dollar: DOWN at $1.1870 from $1.1893 
Euro/pound: DOWN at 84.47 pence from 84.59 pence
Dollar/yen: UP at 138.00 yen from 137.36 yen
West Texas Intermediate: FLAT at $96.30 per barrel
Brent North Sea crude: FLAT at $99.57 per barrel
New York – Dow: DOWN 0.7 percent at 30,772.79 (close)
London – FTSE 100: DOWN 0.7 percent at 7,156.37 (close)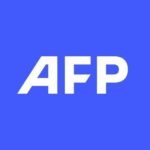 With 2,400 staff representing 100 different nationalities, AFP covers the world as a leading global news agency. AFP provides fast, comprehensive and verified coverage of the issues affecting our daily lives.