Shell profit rockets on high oil prices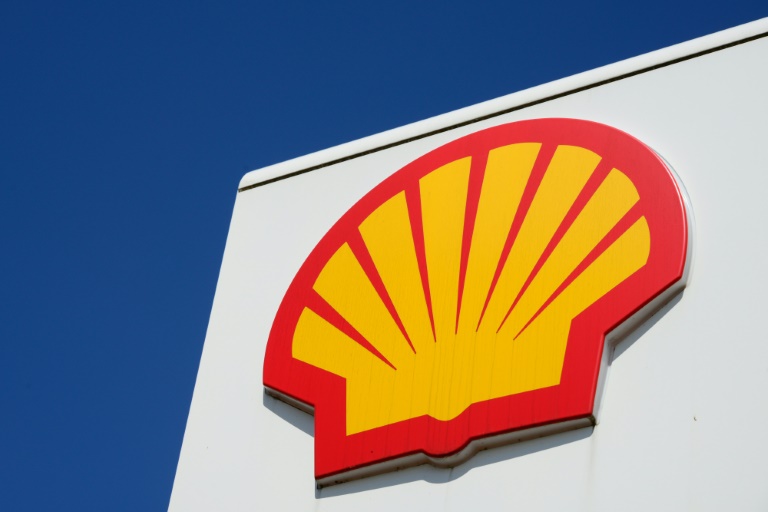 British energy giant Shell said Thursday that its net profit soared more than five-fold to $18 billion in the second quarter, fuelled by resurgent oil and gas prices, and rewarded shareholders with another bumper buyback.
The surge in profits in the three months to June was partially attributable to a reversal of $4.3 billion in impairments after the company raised its forecasts for the gas and oil market.
"We delivered strong financial results," said chief executive Ben van Beurden alongside the results statement.
The London-listed energy major announced a $6-billion share buyback programme, having already returned $8.5 billion to shareholders.
Van Beurden warned also that "with volatile energy markets, economic turbulence and the ongoing need for action to tackle climate change, 2022 continues to present challenges to consumers, to government, and to companies".
Shell had rebounded into a $3.4-billion profit in second quarter of 2021 from a $18.1-billion loss in the same period of 2020 when it took a massive impairment charge on the Covid-ravaged oil market.
However, oil and gas prices have soared this year owing to the Ukraine war and after countries lifted pandemic lockdowns.
Gas prices, which sky-rocketed in March after Russia launched its invasion of Ukraine, are soaring once more this week after Moscow curbed crucial deliveries to Europe in recent days.
The world's energy majors are reaping the benefits of this year's surge in global oil and gas prices as a result of the war in Ukraine.
France's TotalEnergies said Thursday that net profit more than doubled in the second quarter to 5.7 billion euros ($5.8 billion) from a year earlier.
"The energy sector continues to ride high on the supply and demand imbalance caused by the crisis in Ukraine," said Laura Hoy, equity analyst at Hargreaves Lansdown.
The Ukraine war has meanwhile sparked an exodus of Western energy companies from Russia.
Earlier this year, Shell logged a first-quarter profit of $7.1 billion, despite taking a $3.9-billion charge on its withdrawal from Russian activities.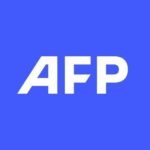 With 2,400 staff representing 100 different nationalities, AFP covers the world as a leading global news agency. AFP provides fast, comprehensive and verified coverage of the issues affecting our daily lives.
Elon Musk sells nearly $7 billion worth of Tesla shares
Elon Musk has sold nearly $7 billion worth of Tesla shares, according to legal filings, amid a high-stakes legal battle with Twitter over a $44 billion buyout deal.
The Tesla boss sold some 7.9 million shares between August 5 and 9, according to filings published on the Securities and Exchange Commission's website on Tuesday.
"In the (hopefully unlikely) event that Twitter forces this deal to close and some equity partners don't come through, it is important to avoid an emergency sale of Tesla stock," Musk, the world's richest man, wrote on Twitter late Tuesday.
Twitter is locked in a legal battle with the mercurial Tesla boss over his effort to walk away from the April agreement to buy the company, and a judge has ordered that a trial will begin in October.
Musk has filed a countersuit, accusing Twitter of fraud and alleging the social media platform misled him about key aspects of its business before he agreed to a $44 billion buyout.
The move comes after Musk sold around $8.5 billion worth of shares in the electric carmaker in April as he was preparing to finance the Twitter deal. He tweeted at the time: "No further TSLA sales planned after today."
Tesla rose 3.4 percent to $879 before the start of regular trading Wednesday, while Twitter jumped 4.3 percent to $44.69, Bloomberg reported.
Musk has now sold about $32 billion worth of Tesla shares since November.
"He is cashing up for Twitter," Charu Chanana, a strategist at Saxo Capital Markets told Bloomberg News.
Chanana said she believed Musk may be attempting to take advantage of a Tesla share price rebound of about 35 percent since late May.
"The bear market rally has started to falter, and further repricing of Fed expectations could mean more pain for equities ahead, especially in tech."
Analysts say Musk may continue selling Tesla stock.
"Musk said at the Tesla shareholder meeting that any weakness in the share price was a buying opportunity, and then 24 hours later started selling stock himself," Jim Dixon, a senior equity sales trader at Mirabaud Securities, told Bloomberg News.
Dixon added that it was "very unlikely" that Musk was finished selling Tesla stock.
Tesla share prices have been tied to the fate of Musk's Twitter deal in recent weeks, first slumping over concerns that pursuing the deal could distract him and lead to unnecessary financial risk, and then rebounding when he said he wanted to abandon the takeover.
Musk's deal to buy Twitter included a provision that if it fell apart, the party breaking the agreement would pay a termination fee of $1 billion under certain circumstances.
At a net worth of $250 billion, Musk tops the Bloomberg Billionaires Index, although he has lost $20.1 billion since the start of the year, mainly due to the decline in Tesla's stock price.
— Bloomberg News contributed to this story —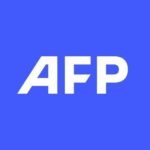 With 2,400 staff representing 100 different nationalities, AFP covers the world as a leading global news agency. AFP provides fast, comprehensive and verified coverage of the issues affecting our daily lives.
Deliveroo says losses grow, to exit Netherlands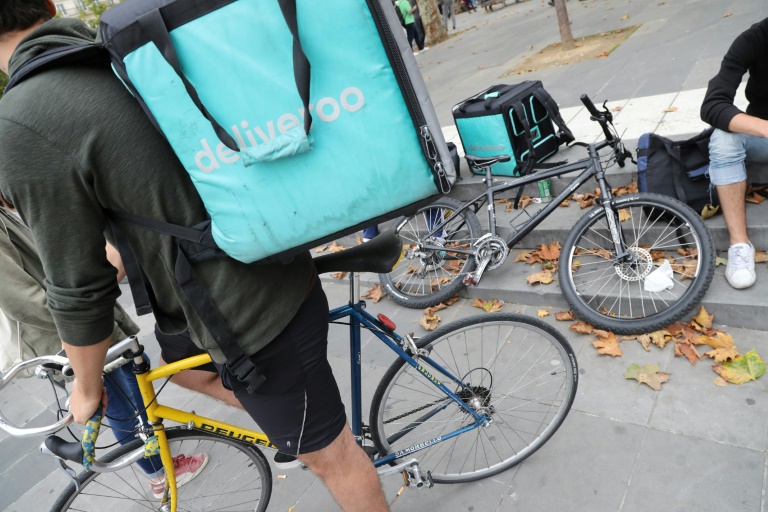 Deliveroo, the international delivery food app, announced Wednesday a big increase in losses as investment costs ate into rising revenues, adding it planned to exit its struggling Netherlands market.
Loss after tax jumped 41 percent to £153.8 million ($186 million) compared with the first six months of last year, the British group said in a statement.
Revenue grew 12 percent to £1 billion despite easing Covid curbs and controversy over treatment of its riders.
Deliveroo said the outlook was clouded by strong inflation and the Ukraine war.
However, company founder and chief executive Will Shu expressed confidence in the company's ability "to adapt financially to any further changes in the macroeconomic environment".
– Netherlands exit –
Deliveroo said it "proposes to consult on ending its operations in the Netherlands", noting it did "not hold a strong local position" in the country.
The company added that it "would require a disproportionate level of investment, with uncertain returns, to reach and sustain a top tier market position".
A planned exit from the Netherlands towards the end of November follows Deliveroo's departure from Spain last year, although the group on Wednesday said it had gained market share in the UK and Italy.
It added that overall marketing and other investment costs, including spend on technology, jumped 29 percent to almost £369 million in the first half.
Deliveroo has enjoyed strong sales growth in a short space of time but faces questions over its sustainability, highlighted by its failed stock market debut which took place in London last year.
Its initial public offering was the capital's biggest stock market launch for a decade, valuing the group at £7.6 billion.
But its share price tumbled on launch day by almost a third from the IPO price of £3.90 as investors questioned Deliveroo's treatment of its self-employed riders.
A French court of appeal last month found Deliveroo guilty of "undeclared work" for classifying a courier as an independent contractor instead of an employee.
In early London trading following Wednesday's earnings update, Deliveroo's share price rose 0.8 percent at 92 pence.
"Stay-at-home stocks like Deliveroo fared extremely well during the pandemic when restaurants and bars were shut and households were forced into lockdown," noted Victoria Scholar, head of investment at Interactive Investor.
"However, the reopening of the economy combined with stiff competition from the likes of Just Eat and Uber Eats and q-commerce (quick-commerce) players like Gorillas and Go Puff, as well as the cost-of-living crisis, have created an extremely challenging environment."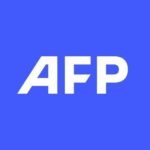 With 2,400 staff representing 100 different nationalities, AFP covers the world as a leading global news agency. AFP provides fast, comprehensive and verified coverage of the issues affecting our daily lives.
Space invaders: How video gamers are resisting a crypto onslaught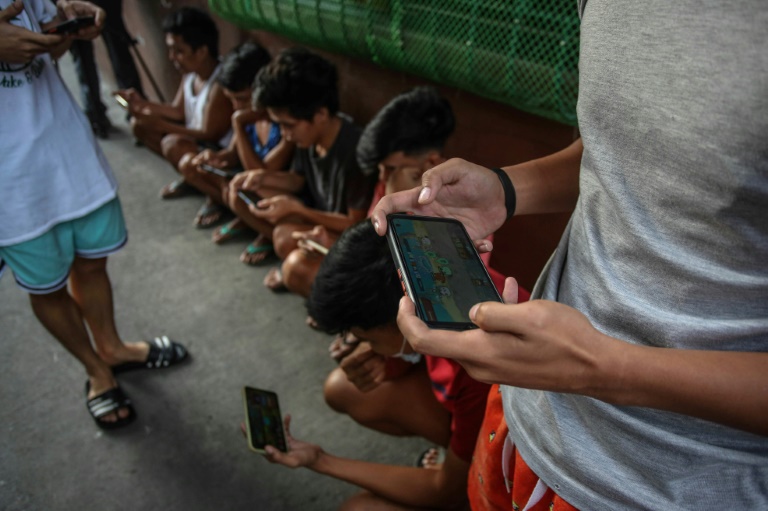 When video game designer Mark Venturelli was asked to speak at Brazil's biggest gaming festival, he submitted a generic-sounding title for his presentation — "The Future of Game Design" — but that was not the talk he gave.
Instead, he launched into a 30-minute diatribe against the blockchain technology that underpins cryptocurrencies and the games it has spawned, mostly very basic smartphone apps that lure players with the promise of earning money.
"Everything that is done in this space right now is just bad — actually it's terrible," he told AFP.
He is genuinely worried for the industry he loves, particularly because big gaming studios are also sniffing around the technology.
To crypto enthusiasts, blockchain will allow players to grab back some of the money they spend on games and make for higher-stakes enjoyment.
Critics say the opposite is true — game makers will capture more profits while sidestepping laws on gambling and trading, and the profit motive will kill all enjoyment.
The battle lines are drawn for what could be a long confrontation over an industry worth some $300 billion a year, according to Accenture.
– 'Ecologically mortifying' –
Gamers like Venturelli might feel that they have triumphed in the early sorties.
Cryptocurrencies have crashed recently and dragged down the in-game tokens that had initially attracted players.
"Nobody is playing blockchain games right now," Mihai Vicol of Newzoo told AFP, saying between 90 and 95 percent of games had been affected by the crash.
Ubisoft, one of the world's biggest gaming firms, last year tried to introduce a marketplace to one of its hit games for trading NFTs, the digital tokens that act as receipts for anything from art to video game avatars.
But gamers' forums, many already scattered with anti-crypto sentiment, lit up in opposition.
Even French trade union IT Solidarity got involved, labelling blockchain "useless, costly, ecologically mortifying tech" — a reference to the long-held criticism that blockchain networks are hugely power hungry.
Ubisoft quickly ditched the NFT marketplace in Tom Clancy Ghost Recon Breakpoint.
Last month, Minecraft, a world-building game hugely popular with children and teenagers, announced it would not allow blockchain technology.
The firm criticised the "speculative pricing and investment mentality" around NFTs and said introducing them would be "inconsistent with the long-term joy and success of our players".
The wider sector also has a serious image problem after a spectacular theft earlier this year of almost $600 million from Axie Infinity, a blockchain game popular in the Philippines.
Analyst firm NonFungible last week revealed that the NFT gaming sector crashed in the second quarter of this year with the number of sales plunging 22 percent.
All of this points to a bleak time for crypto enthusiasts, but blockchain entrepreneurs are not giving up.
– 'Revolutionise' gaming –
Sekip Can Gokalp, whose firms Infinite Arcade and Coda help developers introduce blockchain to their games, argues it is still "very early days".
He told AFP some of the attention-grabbing play-to-earn games had been "misguided" and he was convinced the technology still had the potential to "revolutionise" gaming.
Reports of a culture clash between gamers and crypto fans, he said, were overplayed and his research suggested there was substantial overlap between the two communities.
Gokalp can take heart from recent announcements by gaming giants such as Sega and Roblox, a popular platform mostly used by children, indicating they are still exploring blockchain.
And Ubisoft, despite abandoning its most high-profile blockchain effort, still has several crypto-related projects on the go.
Among the many benefits trumpeted by crypto enthusiasts are that the blockchain allows players to take items from one game to another, gives them ownership of those items and stores their progress across platforms.
Vicol, though, reckons blockchain gaming needs to find other selling points to succeed.
"It could be the future," he said, "but it's going to be different to how people envisage it today".
Brazilian Venturelli, whose games include the award-winning Relic Hunters, used his talk at the BIG Festival in Sao Paulo to dismiss all the benefits trumpeted by crypto fans as either unworkable, undesirable or already available.
And he told AFP that play-to-earn games risked real-world damage in Latin America — a particular target for the industry — by enticing young people away from occupations that bring benefits to society.
He said many people he knows, including venture capitalists and the heads of billion-dollar corporations, shared his point of view.
"They came to congratulate me on my talk," he said.
But with new blockchain games emerging every day, he accepts that the battle is far from over.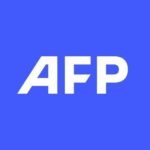 With 2,400 staff representing 100 different nationalities, AFP covers the world as a leading global news agency. AFP provides fast, comprehensive and verified coverage of the issues affecting our daily lives.