Shopify cuts staff as tech firms tighten belts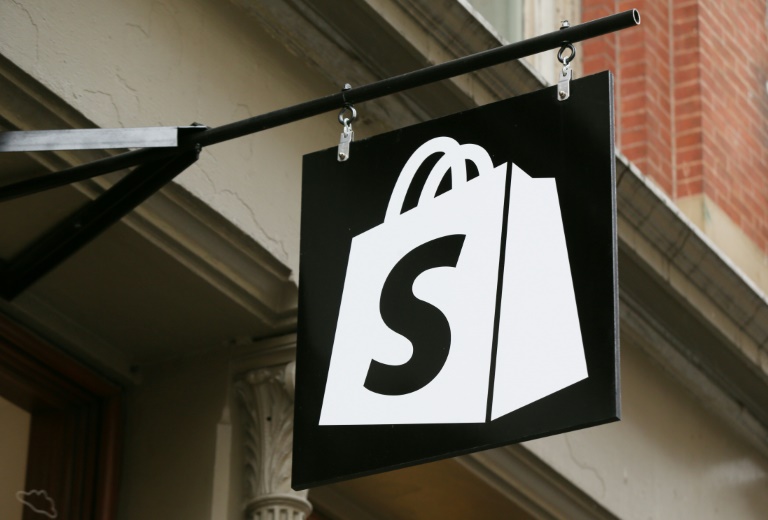 Canadian e-commerce platform Shopify laid off about 10 percent of its workers Tuesday as a pandemic-driven boom in online shopping has waned.
The reduction in workforce came while US tech giants scale back or even pause hiring due to economic conditions roiled by inflation and the war in Ukraine.
Most of the layoffs would be in areas not involved in building products, Shopify chief executive Tobias Lutke said in an email to employees that the firm posted online.
Shopify beefed up its team as online shopping boomed during the pandemic, gambling that the lifestyle shift would remain even when restrictions eased, Lutke told workers.
"It's now clear that bet didn't pay off," Lutke said. "The next part of the journey will involve fewer teammates than we have picked up along the way."
Based on the firm's previous reporting of about 10,000 employees, the job cuts appear poised to impact about 1,000 workers.
The rate of online shopping is about where data projected it would be had there not been a pandemic, Lutke told employees.
"Ultimately, placing this bet was my call to make and I got this wrong," Lutke said.
Shopify provides merchants and creators tools to set up online shops of their own, with payments, marketing and other features built into the platform.
From Amazon to social networking star Facebook, US tech firms that once grew with abandon have reined in hiring to endure tumultuous times.
Internet giants that saw business boom during the pandemic have taken a hit from inflation, war, supply chain trouble and people returning to pre-Covid lifestyles.
Corporate belt-tightening was a common theme as big tech firms reported earnings from the first three months of this year, and could be focused on anew as second-quarter earnings are reported in coming days.
Snapchat's owner plans to "substantially" slow recruitment after bleak results disclosed last week caused the share price to plummet.
Snap reported that its loss in the recently ended quarter nearly tripled under conditions "more challenging" than expected.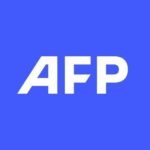 With 2,400 staff representing 100 different nationalities, AFP covers the world as a leading global news agency. AFP provides fast, comprehensive and verified coverage of the issues affecting our daily lives.
Brazil farmers bet on environmentally friendly cotton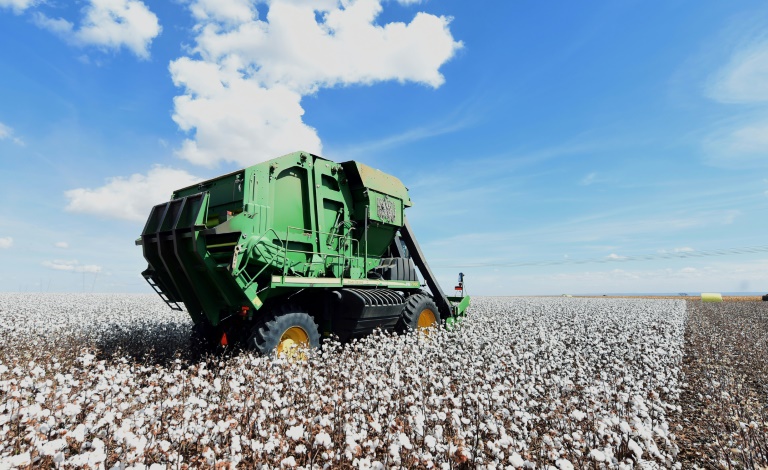 The road through Cristalina, Brazil is in the middle of the tropics, but the fields on either side look like they are covered in snow — little white puffs of cotton stretching to the horizon.
The alabaster plants interspersed with the corn and soybean fields outside the central-western town are part of a silent revolution in Brazil: facing negative attention over the agribusiness industry's environmental impact, farmers are increasingly turning to cotton and adopting sustainable techniques to produce it.
After increasing exports 15-fold in the past two decades, Brazil is now the world's second-biggest cotton supplier, after the United States — and the biggest producer of sustainable cotton.
No less than 84 percent of the cotton grown in the South American agricultural giant is certified by the Better Cotton Initiative (BCI), an international non-profit group to promote sustainable cotton farming.
"Consumers have changed. People don't want to buy products any more than don't respect nature and its cycles," says entomologist Cristina Schetino of the University of Brasilia, who specializes in cotton farming.
The industry is trying to improve the international image of Brazilian farming, tarnished by a history of slave labor, heavy pesticide use and the destruction of the Amazon rainforest for agriculture, a trend that has accelerated under far-right President Jair Bolsonaro — an agribusiness ally.
In 2005, the Brazilian Cotton Producers' Association (Abrapa) launched a sustainability training program for farmers and introduced protocols on efficiently using water and pesticides and phasing out toxic products in favor of biological fertilizers.
A new tracing program launched with Brazilian clothing brands meanwhile lets consumers check how cotton goods were produced.
Last season, cotton farmers in Brazil replaced 34 percent of chemical pesticides with biological ones, Abrapa says.
They have also started using drones to apply pesticides more efficiently.
Switching to sustainable techniques is "a re-education process," says Abrapa's executive director, Marcio Portocarreiro.
"At first, farmers tend to think manly about the impact on their bottom line. But when they get past that phase… they realize that farming sustainably gives them a guaranteed market," he told AFP.
– Added value –
Located outside Cristalina, around 130 kilometers (80 miles) south of Brasilia, the capital, Fazenda Pamplona is one of Brazil's biggest proponents of sustainable cotton.
The 27,000-hectare (67,000-acre) operation, run by agribusiness giant SLC Agricola, is like a small city in the middle of the countryside, with a banquet hall, a children's park, sports fields and housing for employees.
The farm aims to retain workers by creating a home where they will want to stay, says production coordinator Diego Goldschmidt.
He stands in front of two enormous bales of cotton, labeled with QR codes that detail their harvest.
"These are already sold," he beams.
The farm produced more than 600,000 tonnes last year, 99 percent of it for export.
Sustainable cotton sells for prices up to 10 percent higher than conventional cotton.
"Besides being the right thing to do for society and the environment, it provides added value," says Goldschmidt.
– Aiming high –
But cotton remains one of the most pesticide-intensive crops, using more than double that of soy per hectare.
The problem is the prevalence of pests such as boll weevils and the absence of organic products to stop them, says Schetino.
"There's still a lot of dependence on chemical products, which have a negative environmental impact," says the entomologist, who is researching alternatives.
Brazil cultivates around 1.6 million hectares of cotton a year. It is a key supplier for the global garment industry, exporting to the likes of China, Vietnam, Pakistan and Turkey.
Abrapa has set itself the ambitious goal of surpassing the US to become the world's biggest cotton supplier in 2030.
"Brazil may not have a good image on sustainable farming yet," says Goldschmidt.
"But we will soon. There's a lot of potential."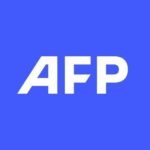 With 2,400 staff representing 100 different nationalities, AFP covers the world as a leading global news agency. AFP provides fast, comprehensive and verified coverage of the issues affecting our daily lives.
Low Rhine deepens Germany's energy crisis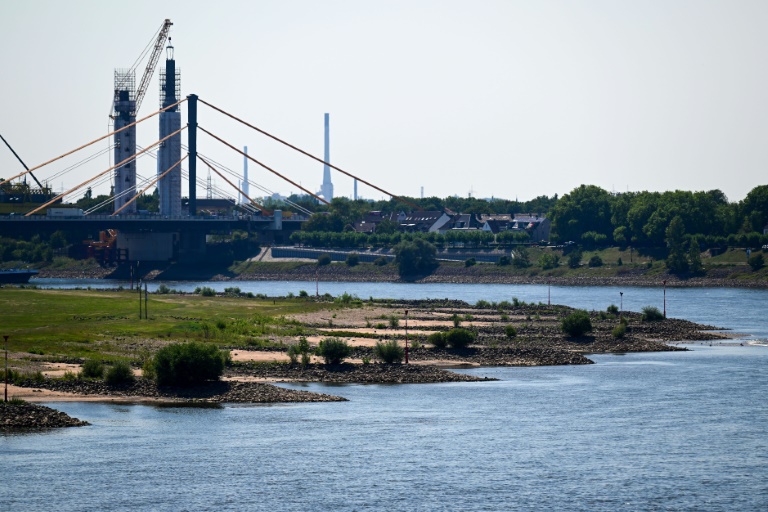 A hot, dry July made worse by climate change has raised the risk that the German economy could run aground as sinking Rhine waters make shipping along the river harder.
The prospect of severe, longer-term limits to traffic spells a new headache for the industries lined up on the river's banks and threatens to further strain Germany's efforts to wean itself off Russian energy imports as coal counts among key cargo moved on the waterway.
Roberto Spranzi, boss of DTG, a shipping cooperative, says the volumes that his fleet can carry are already limited by the unusually low water levels.
"At the moment we have a capacity where, we have to use three or four vessels where we would normally need one," Spranzi tells AFP.
Pointing at the worrying ebb at the entrance to the inland port of Duisburg in western Germany, Spranzi notes that "currently it's at 1.70 metres (5.6 feet) In theory, the normal water level is over two metres".
Further up the river in Kaub, a noted bottleneck for shipping where the Rhine runs narrow and shallow, the reference level is forecast to go below 40 centimetres by the end of the week and squeeze traffic further.
"We supply factories on the Rhine with their raw materials. When that's not possible any more — or less often — that's a threat to German industry, too," Spranzi says.
– Coal power –
Around four percent of freight in Germany is carried via its waterways, including the Rhine, which winds its way from Switzerland, along the border with France, through Germany's industrial heartland and the Netherlands to the sea.
As Berlin turns to mothballed coal power capacity to plug the gap after Russia curtailed its energy deliveries, the Rhine has taken on added significance as a key artery for coal transport.
But the sinking water level has already led energy providers to warn they may have to limit output.
Uniper has said the low level of the Rhine may lead to the "irregular operation" of two of its coal plants into September.
EnBW, which runs sites in the southwestern region of Baden-Wurttermberg, has warned that deliveries of the fuel could be restricted.
The dwindling waters have seen "transport costs per tonne rise", EnBW said in a statement, adding that it had preemptively built stocks of coal earlier in the year.
Alternative routes were available — either by road or rail — but capacity was "tight", EnBW said.
The Rhine freight restrictions have added to the supply chain disruption seen by industry and increased the risk of scarcity.
Across southern Germany, a shortage of fuel at the pump has been traced back to the dry weather, among other factors.
"Low water levels on the Rhine mean that in this area very important transportation of oil products, such as petrol, diesel or heating oil can't operate as normal," says Alexander von Gersdorff, spokesman for the German energy and fuel industry lobby.
– 'Much earlier' –
A 2018 drought, which saw the Rhine's reference depth at Kaub fall as low as 25 centimetres in October, shaved 0.2 percent off German GDP that year, according to Deutsche Bank Research.
"The low levels have come much earlier this time," Deutsche Bank Research economist Marc Schattenberg tells AFP.
"If the problems we are now observing last longer (than in 2018), the loss of economic value becomes all the more serious."
Industrial heavyweights stationed along the Rhine rely on the waterway to ferry goods to and from their sites.
Duisburg-based conglomerate ThyssenKrupp said in a statement it had "taken measures" to assure its supplies of raw materials.
The chemical giant BASF, whose Ludwigshafen base sits south of the Kaub choke-point, said its production had not yet been limited by the low water levels, but warned that it could not rule out "reductions for specific units in the coming weeks".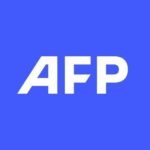 With 2,400 staff representing 100 different nationalities, AFP covers the world as a leading global news agency. AFP provides fast, comprehensive and verified coverage of the issues affecting our daily lives.
On the menu at a UK restaurant: carbon footprint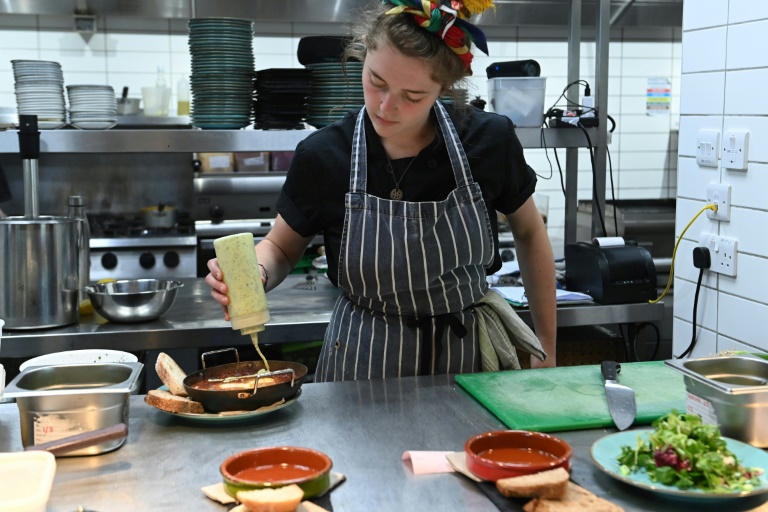 The menu at The Canteen in southwest England doesn't just let diners know how much a dish costs. They can also check its carbon footprint.
The carrot and beetroot pakora with yoghurt sauce is responsible for just 16 grams of CO2 emissions. The aubergines with a miso and harissa sauce with tabbouleh and Zaatar toast caused 675 grams of carbon dioxide.
As customers weigh their options, the menu at the vegetarian restaurant in Bristol includes a comparison with a dish that it does not serve: the emissions from a UK-produced hamburger.
"Three kilos for a burger, wow! I can't believe it," exclaimed Enyioma Anomelechi, a 37-year-old diner sipping a beer outside in the sunshine.
The menu notes that a real beef burger's emissions is "10 times the amount of its vegan alternative".
The carbon footprints of businesses and consumers have come under growing scrutiny as countries scramble to limit global temperature increases to 1.5 degrees Celsius and to achieve net-zero emission by 2050.
The Canteen became in July the first restaurant to agree to put its carbon footprint on the menu under a campaign spearheaded by UK vegan campaigning charity Viva!
The restaurant's manager, Liam Stock, called the move a way to "see what we are doing; to understand and improve ourselves".
The average British person has an annual carbon footprint of more than 10 tonnes, according to UK government figures.
Britain has set the ambitious goal of reducing harmful emissions by 78 percent by 2035, compared with 1990 figures, in order to meet its international climate change commitments.
– 'Climate emergency' –
Switching to a plant-based diet is one of the most effective ways for an individual to reduce their carbon footprint, experts from the UN's Intergovernmental Panel on Climate Change said in April.
The livestock industry replaces CO2-absorbing forests with land for grazing and soy crops for cattle feed. The animals also belch huge amounts of methane, a potent greenhouse gas.
Whether diners will let carbon footprints influence their order choices remains to be seen, but Stock said the menu innovation has stoked interest and support.
"In England if you're a big chain restaurant, it's the law that you have to have calories on (the menu)," he said.
"But a lot of people are saying… they're more interested in carbon."
While Anomelechi noted the "huge" difference in emissions between a hamburger and other dishes, he said he did not necessarily want to be burdened with knowing his order's calorie count or carbon footprint.
"When I go out to eat I just want to enjoy," he added, noting he would be more inclined to change his ways when grocery shopping.
Laura Hellwig, campaigns manager at Viva!, said the carbon footprint figure should become compulsory.
"We are in a climate emergency and consumers have to be able to make informed choices," said the activist.
In her view, "most people would actually choose for the planet" if confronted with a comparison between the carbon footprint of a meat-based meal and a vegan dish.
– 'Cradle to store' –
Stock said he knew his restaurant's dishes would score low carbon footprints, as most of his ingredients are sourced regionally.
"We didn't have to change anything," he said, while admitting some surprises, such as learning that imported spices drive up emissions.
To calculate the dishes' footprints, The Canteen sent its recipes and the source of the ingredients to a specialised company called MyEmissions.
It is able to calculate the carbon impact from "cradle to store", taking into account farming, processing, transport and packaging.
"If I was choosing between two dishes, maybe depending on how hungry I was, I might choose the one with a lower footprint," said Nathan Johnson, a 43-year-old diner at the restaurant.
That day, he opted for the chef's salad, which racks up 162 grams of carbon.
Another diner, 29-year-old Emma Harvey, also backed the idea of increased awareness of carbon footprints "and the ethical effects of the food that we're eating".
"We have to incorporate things (like) that into everyday life," she said.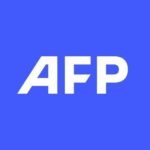 With 2,400 staff representing 100 different nationalities, AFP covers the world as a leading global news agency. AFP provides fast, comprehensive and verified coverage of the issues affecting our daily lives.