Technical debt: what is it and how to quantify it
Generally seen as difficult to measure, McKinsey's Tech Debt Score is an easy way for organizations to quantify technical debt.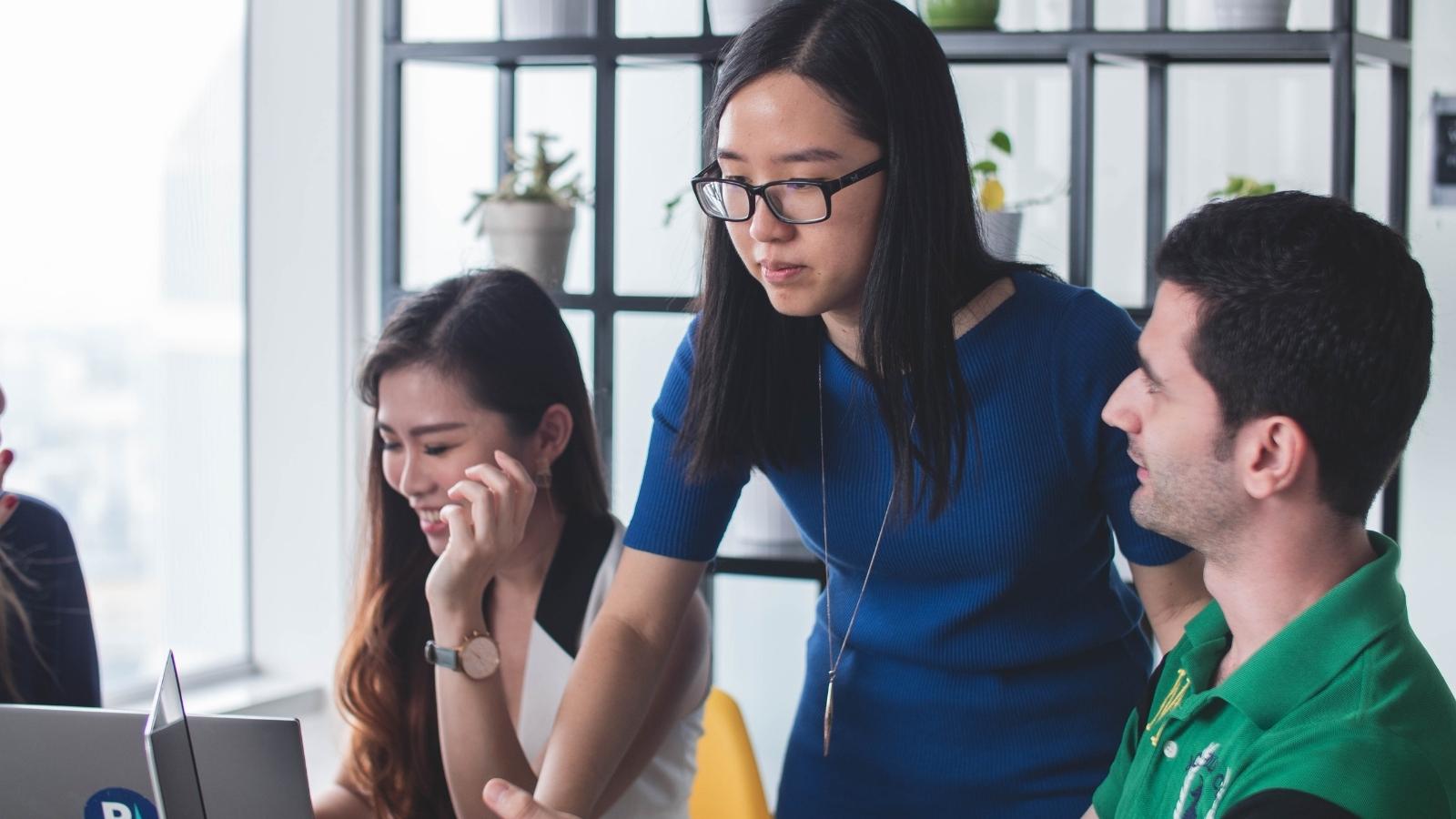 Technical debt is generally seen as difficult to quantify. A new metric from McKinsey is making it easier for organizations to actually measure and compare their technical debt against others. As a result, organizations can have a better overall understanding of their problem, and how to figure out possible targets.
What is technical debt?
Coined in 1992 by software developer Ward Cunningham, technical debt is, as McKinsey explains, "the off-balance-sheet accumulation of all the technology work a company needs to do in the future." In other, more basic words, it's the "result of prioritizing speedy delivery over perfect code," as the team from ProductPlan explain.
This speed might help your organization meet deadlines (and make the resulting debt "worth it"), but if managed poorly — i.e. not paid back — it can create a string of problems. Despite this, technical debt isn't inherently bad. In fact, like financial debt, there can be good and bad technical debts. As the team from Asana outlines in this great explainer article:
"In some instances, tech debt is the result of a calculated move to both meet software deadlines and ship high quality code within sprints. In other instances, technical debt is the result of an unavoidable mistake made when releasing a software update."
Quantifying technical debt
A McKinsey survey from July 2020 found that approximately 30% of CIO respondents "believe that more than 20% of their technical budget ostensibly dedicated to new products is diverted to resolving issues related to tech debt." They also found that CIOs estimated tech debt is approximately 20 to 40% of the value of their entire technology estate before depreciation. Even more, almost half of respondents that completed modernization programs were not able to successfully reduce technology debt.
The results lead to the creation of McKinsey's Tech Debt Score (TDS). This metric helps organizations quantify their technical debt — and measure themselves against peers.
"This score helps companies rapidly understand the scale of their problem," they explain, "identify what a feasible target state could be, and determine the corresponding economic benefit from an improved TDS."
When McKinsey performed an analysis of tech debt at 220 companies across five geographies and seven sectors, they found a "significant correlation" between the TDS and business performance. Those in the 80th TDS percentile had revenue growth 20% higher than those in the bottom 20th percentile — and 10% higher than the average.
Meanwhile, a poor TDS performance ultimately leads to more tech debt — mostly because these organizations aren't sure where to start or how to prioritize paying back the debt. They'll pour money into applications that aren't a big percentage of the technical debt, or modernize these in ways that won't reduce the debt.
Ultimately, figuring out how to alleviate tech debt will be a different process for every organization. That said, the team from McKinsey have noticed some 'best practices' that are quite common across the board:
Start by measuring the cost and size of the debt
Price the debt into all IT services
Make sure the remediation program is tailored to the specific company profile
Systematically optimize tech debt via transparency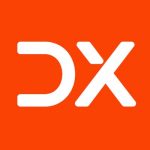 DX Journal covers the impact of digital transformation (DX) initiatives worldwide across multiple industries.
How AI can be used to mitigate the climate crisis
87% of respondents to a BCG survey said that advanced analytics and AI is a helpful tool in the climate change fight.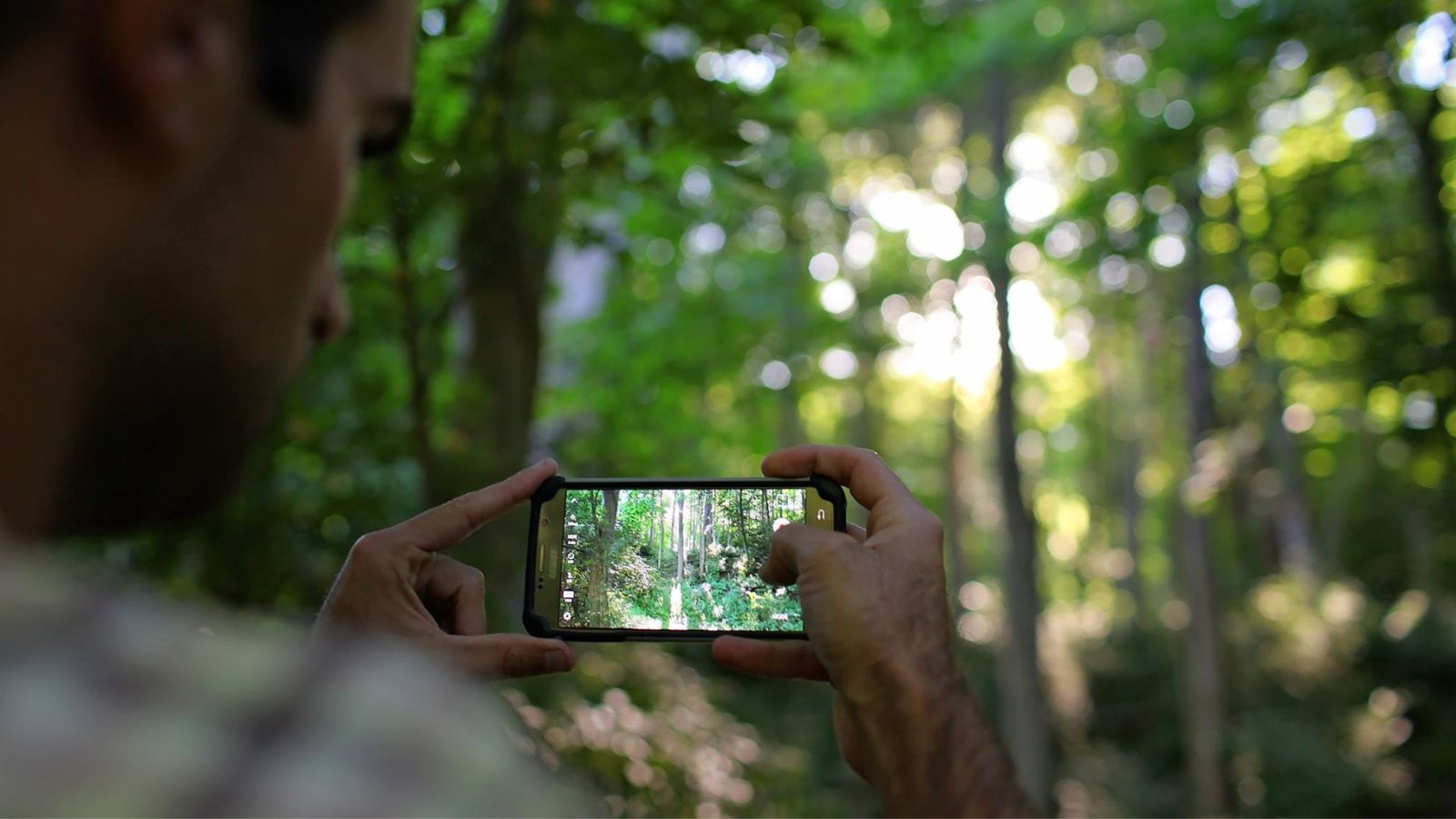 Wildfires. Floods. Drought.
Climate change is, as the Intergovernmental Panel on Climate Change (IPCC) says, "widespread, rapid, and intensifying." Its effects are reaching just about every region on earth. Of course, human influence is a key cause — and it'll be human actions that have the greatest potential to help curb its most damaging effects.
So where does digital transformation and technology fit into all this?
According to a new report from AI for the Planet and knowledge partner Boston Consulting Group (BCG), AI is one tool in our back pocket that is "uniquely positioned" to help with our efforts at adaptation and resilience — both with immediate responses to specific crises and long-term management and planning.
"Due to its capacity to gather, complete, and interpret large, complex datasets on emissions, climate impact, and more, it can be used to support all stakeholders in taking a more informed and data-driven approach to combating carbon emissions and building a greener society," explain the authors. "It can also be employed to reweight global climate efforts toward the most at-risk regions."
Related reading from BCG: Why AI Needs A Social License
And the experts overwhelmingly agree. A recent ​​BCG global survey of both public and private sector climate and AI leaders found that 87% of respondents said advanced analytics and AI is a helpful tool in the climate change fight. Among private sector leaders, 67% said they want governments to further step up their support of AI in the climate change fight.
The survey also found that 43% of organizations say that they have a vision for using AI in their own climate change efforts.
With respect to obstacles — a common digital transformation issue — 78% of respondents cited low access to inside or outside AI expertise as an obstacle. 77% reported a lack of ready-made AI solutions. And finally 67% noted a lack of organizational confidence in AI data and analysis.
How can it work?
According to the report, leaders find that reduction and measurement of emissions is where AI can really create business value. Looking at the specific ways AI can be used for the trifecta of mitigation-adaptation-resilience, the technology can measure emissions on both micro and macro levels, and can help bolster hazard forecasting (eg. rising sea levels or extreme weather).
AI can also be applied to broader research and modeling. One example from the report is personalized tools that measure an individual's carbon footprint.
One important thing to remember? As the authors explain here, "Note that AI is not the solution itself, but a tool to help leaders and citizens make informed judgments about how to tackle climate challenges."
Read the full 'How AI Can Be a Powerful Tool in the Fight Against Climate Change' here.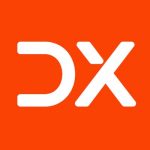 DX Journal covers the impact of digital transformation (DX) initiatives worldwide across multiple industries.
One-third of organizations face ransomware attacks at least weekly
Ransomware threats are on the rise. Does your organization understand the financial risks and how to mitigate damages?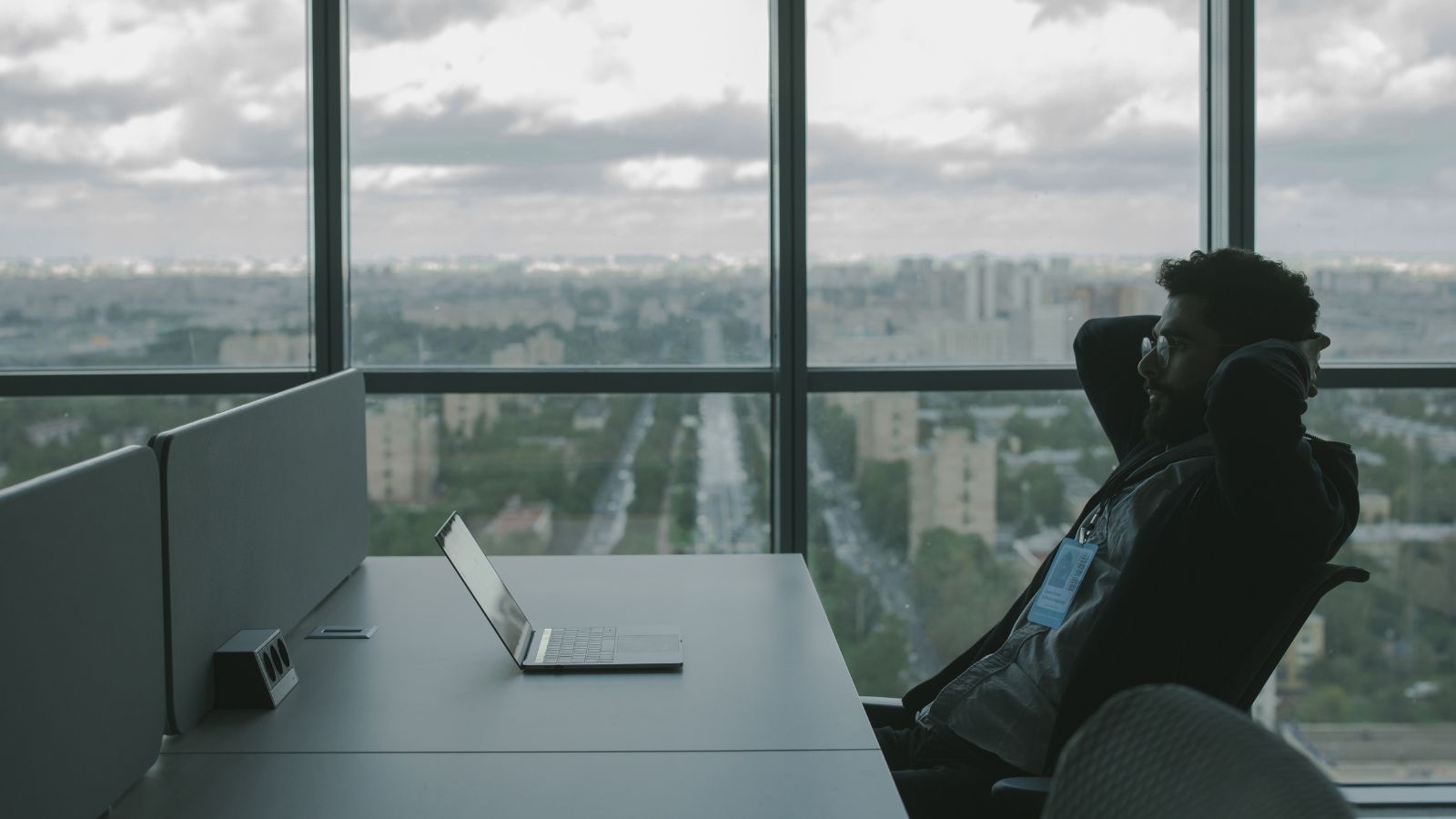 Is your organization ready for a ransomware attack? What if you were hit weekly, or even daily?
According to Menlo Security's 2022 Impacts: Ransomware attacks and preparedness report, one-third of organizations face ransomware attacks at least weekly, while 9% deal with attacks more than once a day. They also report that in the last 18 months, 53% of respondent organizations have been the victim of a ransomware attack.
Ransomware attacks are on the rise — especially 'Highly Evasive Adaptive Threats' or (HEAT). As explained by Menlo, "a HEAT attack is a class of cyberthreat that leverages web browsers as the attack vector and employs various techniques to evade multiple layers of detection in current security stacks."
It's also important to note that the rise in remote work has also increased potential entry points, opening up a whole new range of vulnerabilities.
Additional findings from Menlo's survey, conducted among 500+ IT security decision makers at US- or UK-based companies with more than 1,000 employees, include:
41% of respondents said they worry about ransomware attacks evolving beyond their team's knowledge and skillset.
39% worry about attacks evolving beyond their company's security capabilities.
46% of respondents are most concerned about the risk of employees ignoring the advice of corporate security, clicking on links or attachments with malware.
The average estimated cost of a ransomware attack is $326,531.00. Insurance payouts brought this up to an average of $555,971.00.
"Security professionals are coming under increasing pressure as organizations face an unprecedented number of highly sophisticated threats like ransomware," explained senior director of Cybersecurity Strategy at Menlo Security, Mark Guntrip, in a press release.
"On the frontline of cyber defense, they are often coping with huge amounts of stress, worrying about what employees are doing, their team and whether they are getting the right support internally, so it's no surprise they are prioritizing the business over job security."
Should ransomware demands be paid?
On the one hand, it seems quite risky. On the other hand, you want your data back.
Menlo found that 32% of respondents worry about the risk of paying a ransomware demand and not getting their data back. Two-thirds did say they would pay a demand, while 27% say they would never pay a demand.
Ultimately, though, who pays? 31% of respondents would leave it to their insurance company to pay. Almost one in five think the government should pay up.
A big factor here? Preparedness, Guntrip adds.
"Do you have the right processes and strong backup in place? If so, you won't need to pay it. If, however, your organization is unable to function as normal, access data or the damage is likely to bring down the business, that's when you need to re-evaluate your options."
All in all, the report emphasizes that with advancing ransomware technology — including ransomware-as-a-service (RaaS) readily available to low-level criminals — making sure your security infrastructure is able to stop attacks is key.
Access the full report from Menlo, including featured insights, here.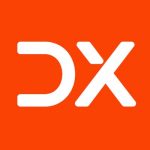 DX Journal covers the impact of digital transformation (DX) initiatives worldwide across multiple industries.
Mexico to use underwater drone in search for trapped miners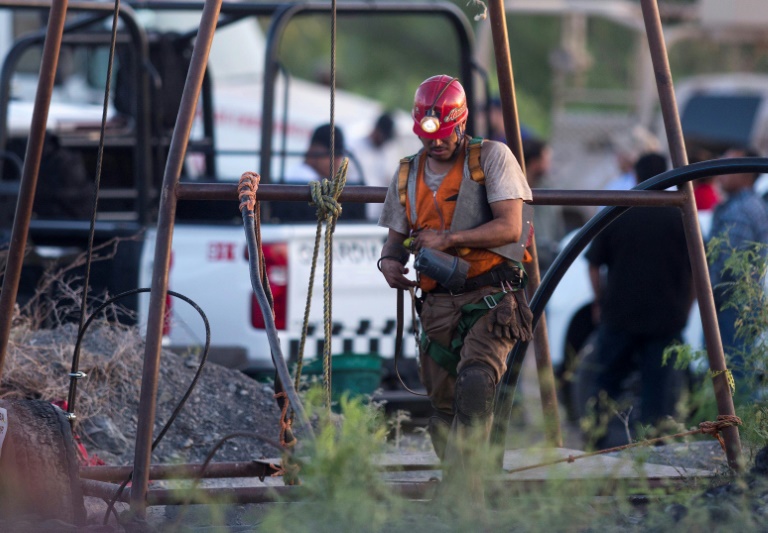 Rescuers will deploy an underwater drone as part of efforts to save 10 workers trapped for five days in a flooded coal mine in northern Mexico, authorities said Monday.
The device provided by the navy has a high-resolution camera and light to identify possible obstacles without putting lives at risk, civil defense national coordinator Laura Velazquez said.
Work continued to pump water from the mine in Agujita in the northern state of Coahuila to make it safe enough for rescuers to go inside.
The military said that it was hoped rescuers would be able enter to one of the shafts in the middle of this week if the water level drops to 1.5 meters (around five feet).
The mine shafts descend about 60 meters and the water inside the one that rescuers plan to go into was 19.4 meters deep, down from more than 30 meters initially, officials said.
"We're hurrying to remove the water so that the rescuers can enter," said President Andres Manuel Lopez Obrador, who visited the site on Sunday and urged intensified efforts to save the miners.
Around 300 liters were being pumped out each second, he told reporters back in Mexico City.
"Everyone has faith. No one is thinking about anything other than the rescue," he said.
Authorities said the miners had been carrying out excavation work when they hit an adjoining area full of water.
Five workers managed to escape from the crudely constructed mine in the initial aftermath of Wednesday's accident, but there has been no contract with the others.
With each passing hour relatives were becoming increasingly desperate and more reluctant to talk to the media.
Authorities reinforced a security cordon around the mine, about 1,130 kilometers (700 miles) north of Mexico City.
Several hundred soldiers and other personnel, including six military scuba divers, are taking part in the rescue effort, according to the government.
The Attorney General's Office said on Sunday that it asked the labor ministry to provide information on safety inspections carried out at mines in the area to determine the cause of the accident.
Coahuila, Mexico's main coal-producing region, has seen a series of fatal mining incidents over the years.
Last year, seven miners died when they were trapped in the region.
The worst accident was an explosion that claimed 65 lives at the Pasta de Conchos mine in 2006.
Only two bodies were retrieved after that tragedy and the families have repeatedly urged the Mexican authorities to recover the others.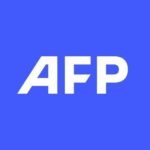 With 2,400 staff representing 100 different nationalities, AFP covers the world as a leading global news agency. AFP provides fast, comprehensive and verified coverage of the issues affecting our daily lives.