Tesla profits top estimates despite China production hit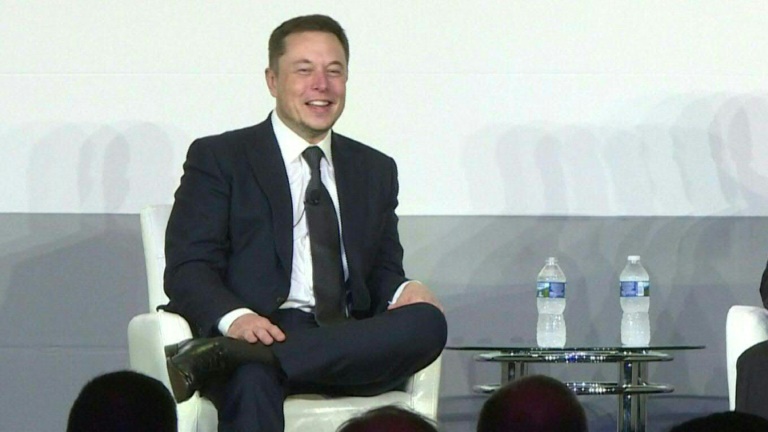 Tesla reported better-than-expected earnings on Wednesday of $2.3 billion, despite a hit from Covid-19 lockdowns in Shanghai that weighed on profit margins in the second-quarter.
Elon Musk's ambitious electric vehicle company scored about twice the profits in the latest quarter as it did a year earlier, but revenues missed projections.
In recent weeks, Musk has made headlines over his withdrawal from a $44-billion acquisition of Twitter, which has spurred a lawsuit from the social media giant.
Although Tesla profits topped estimates, they lagged behind those in the first quarter, the first sequential profit drop since late 2020, which coincided with a fall in automotive profit margins due to rising costs.
And while revenues jumped 42 percent to $16.9 billion, they came in below the $17.1 billion projected by analysts.
The company cited the drag from Shanghai, where its factory was shuttered part of the quarter. But Tesla said it finished the three-month period with "a record monthly production level" after the China restart.
But Tesla said supply chain challenges remain an ongoing headache, as factory shutdowns, labor shortages, logistics and other issues "limited our ability to consistently run our factories at full capacity."
During the quarter, Tesla liquidated about 75 percent of its holding of bitcoin, the value of which has declined sharply in 2022.
– 'Record-breaking' 2nd half –
Several analysts had viewed the second quarter as the weakest of the year for Tesla in the aftermath of the Shanghai factory lockdown and other supply chain issues that have boosted costs.
But Tesla watchers are bullish on the second half of 2022 in light of the ramp-up at factories in Berlin and Austin, Texas, and the expected return to normal production in Shanghai.
The company confirmed its production outlook for the year and said it was focused on a "record-breaking second half of 2022."
Musk has shown boundless confidence in Tesla's ability to shake up the auto market, leading the company as it has met production targets on its core product, even as the lofty price-tag of the vehicles remain out of reach for many consumers.
But Musk has been less sanguine of late about the economy as a whole, saying last month that a recession "appears more likely than not" and confirming plans to reduce the company's salaried workforce by about 10 percent.
Most recently, the controversial CEO has become embroiled in the messy fight with Twitter after Musk withdrew his takeover bid, citing concerns that social media company was undercounting the number of fake accounts.
On Tuesday, a Delaware judge set an October trial to hear Twitter's lawsuit on whether to force Musk to complete the transaction. 
Musk's lawyers had pushed for a February 2023 date, but the court hewed closely to Twitter's desire for speed and set an October start.
Shares of Tesla added 0.3 percent at $744.99 in after-hours trading.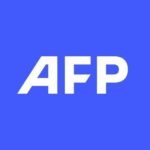 With 2,400 staff representing 100 different nationalities, AFP covers the world as a leading global news agency. AFP provides fast, comprehensive and verified coverage of the issues affecting our daily lives.
Chinese ride-hailing giant Didi hit with $1.2 billion fine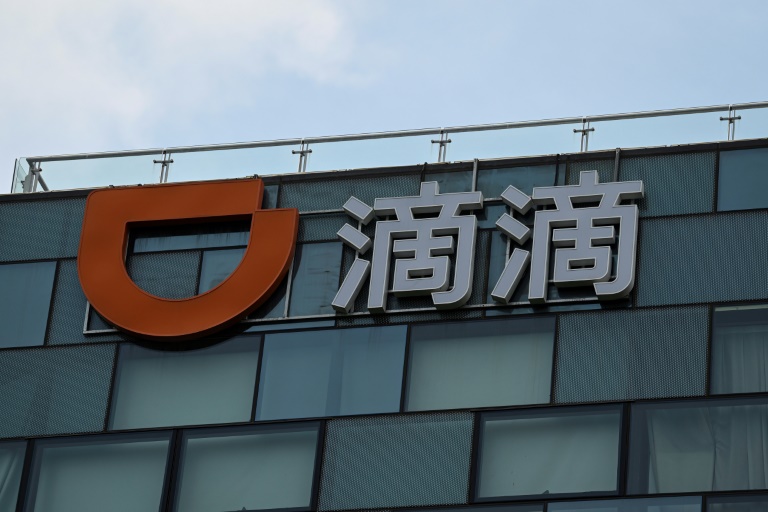 China has fined ride-hailing giant Didi 8 billion yuan ($1.2 billion), regulators announced Thursday, concluding a year-long investigation into alleged data security violations.
The probe found "conclusive evidence" that Didi had committed violations of an "egregious nature", the Cyberspace Administration of China (CAC) said in a statement.
It accused Didi of illegally storing the ID information of more than 57 million drivers in plain text instead of a more secure format.
The regulator said the firm also analysed passenger details without their knowledge — including photos on their mobile phones and facial recognition data.
"Even when regulatory authorities ordered corrections, comprehensive and in-depth corrections were not carried out," the CAC said, adding Didi's violations took place over seven years starting June 2015.
Didi has been one of the highest-profile targets of a widespread clampdown on China's tech sector, which saw years of runaway growth and the emergence of supersized monopolies before regulators stepped in.
The fine amounts to more than four percent of its $27.3 billion total revenue last year.
"We sincerely accept this decision (and will) resolutely obey it," Didi said in a statement on social media.
"We sincerely thank the competent authorities for their inspection and guidance… We will take this as a warning… (and) further strengthen the construction of network security and data security."
Didi's fine is the largest imposed by Chinese authorities since e-commerce behemoth Alibaba was ordered to pay around $2.75 billion in April 2021 for anti-competitive practices.
The ride-hailing firm got into hot water in June last year after it pressed ahead with an initial public offering in the United States, reportedly against Beijing's wishes.
Days after it raised $4.4 billion in New York, Chinese authorities launched a cybersecurity probe into the company, sending its shares plunging.
Since then, Didi's app has been removed from Chinese stores and it has been unable to register new users.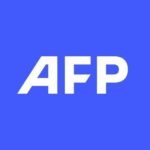 With 2,400 staff representing 100 different nationalities, AFP covers the world as a leading global news agency. AFP provides fast, comprehensive and verified coverage of the issues affecting our daily lives.
Facebook removes Afghan media pages controlled by Taliban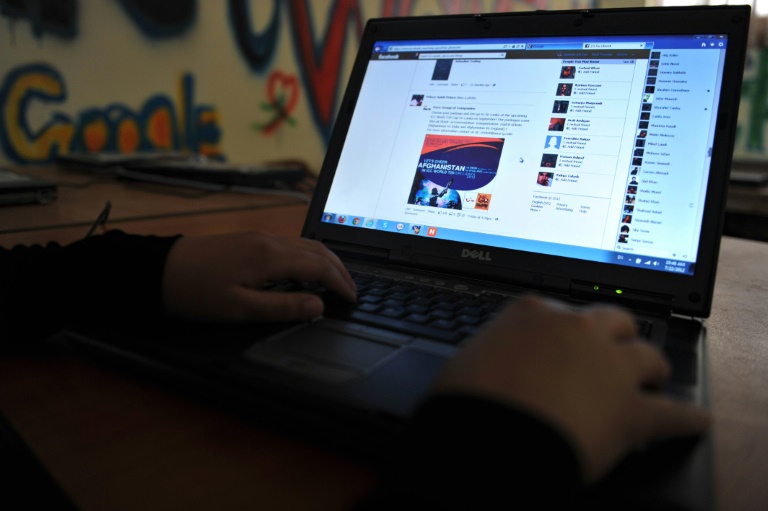 Facebook has removed the accounts of at least two state-owned media outlets in Afghanistan, the company confirmed Thursday, saying it was complying with laws in the United States listing the Taliban as a "terrorist organisation".
The Taliban have made liberal use of Facebook and Twitter since seizing power in August last year, and have a firm grip on state-owned media in the country — including radio and TV stations, and newspapers.
While Facebook parent Meta did not list the banned media outlets, state broadcaster National Radio Television Afghanistan (RTA) and the government-owned Bakhtar news agency both said that they had been blocked.
The Facebook pages of privately owned media houses seemed unaffected.
"The Taliban is sanctioned as a terrorist organisation under U.S. law and they are banned from using our services," a Meta spokesperson told AFP in a statement.
"We remove accounts maintained by or on behalf of the Taliban and prohibit praise, support, and representation of them," it added.
Government spokesman Zabihullah Mujahid criticised the blocking, saying it showed "impatience and intolerance" by the US firm.
"The slogan 'Freedom of expression' is used to deceive other nations," he tweeted.
RTA director Ahmadullah Wasiq said in a video statement that the Pashto and Dari-language pages of the organisation on Facebook and Instagram had been closed "for unknown reasons".
"RTA is a national institution — the voice of the nation," he said.
Bakhtar also urged Facebook to reconsider, saying on Twitter: "The only goal of this news agency is to share accurate, timely and comprehensive information to its audiences."
On Thursday, the hashtag "#BanTaliban" was trending on Twitter, with thousands of users calling for Taliban accounts on that platform to be blocked.
The Taliban have made prolific use of Twitter since seizing power.
While most accounts linked to the former Western-backed government have been dormant since the takeover, new "official" ones have proliferated — although none with Twitter's blue tick of authenticity.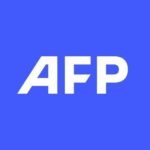 With 2,400 staff representing 100 different nationalities, AFP covers the world as a leading global news agency. AFP provides fast, comprehensive and verified coverage of the issues affecting our daily lives.
American Airlines reports profits despite jet fuel cost drag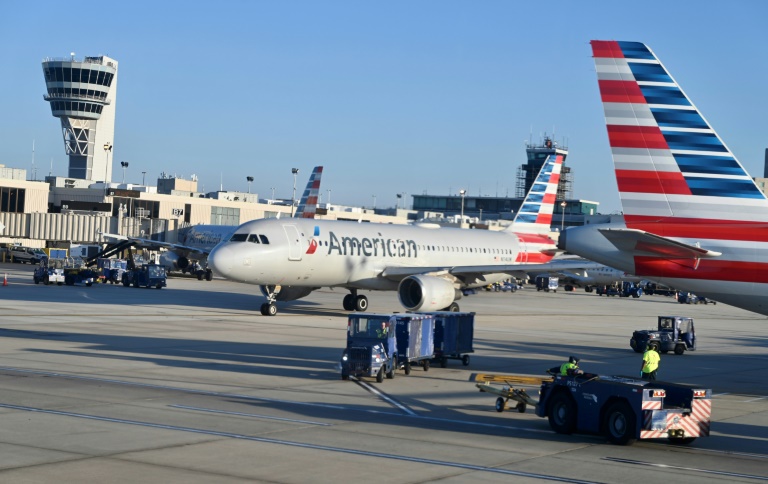 American Airlines reported a profitable second quarter Thursday as the ebbing of the Covid-19 pandemic resulted in record revenues despite the hit from higher fuel costs.  
The big US carrier said its first profitable quarter since the start of the pandemic was due to operations rather than government support programs.
Profits were $476 million compared with just $19 million in the year-ago period.
Revenues jumped about 80 percent to $13.4 billion, the most in the company's history. Jet fuel costs were more than double the level from the 2021 period.
Pricey tickets have fueled the surge. From April through June, revenues topped those of the pre-pandemic 2019 quarter by 12 percent, even though capacity was 8.5 percent lower.
American signaled that the trend was holding in the third quarter, when it expects revenues of 10-12 percent above the 2019 level, with capacity down 8-10 percent.
Leisure travel remains above pre-pandemic levels, while American also saw improvements in both business travel and international bookings, Chief Executive Officer Robert Isom said in a letter to employees.
"Making sure American could take advantage of the continued recovery has been our collective focus, and the second quarter is evidence that our actions are producing positive results," Isom said. 
"There is no better validation of this than reporting our first quarterly profit since the start of the pandemic."
Shares fell 3.2 percent to $14.73 in pre-market trading.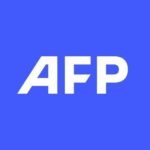 With 2,400 staff representing 100 different nationalities, AFP covers the world as a leading global news agency. AFP provides fast, comprehensive and verified coverage of the issues affecting our daily lives.