'True balance': Japan's quiet telework revolution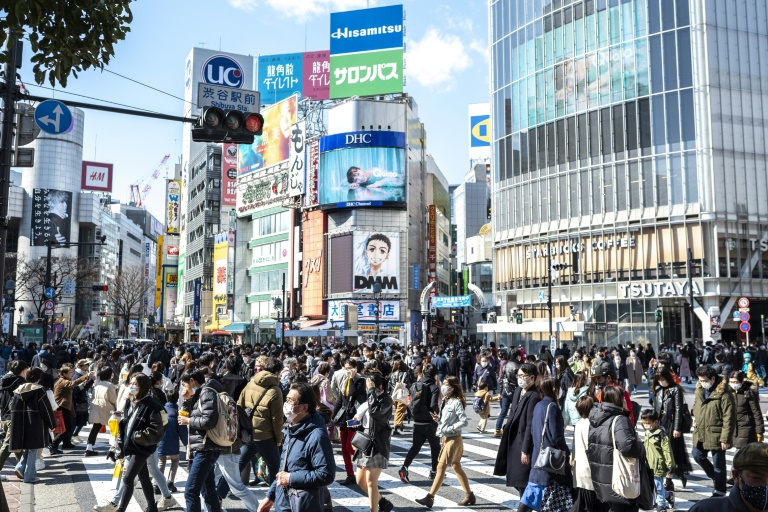 Posted far from home for his job at Japanese conglomerate Hitachi, father of two Tsutomu Kojima was "really lonely" until he began working remotely during the pandemic for the first time.
Covid-19 has upended office routines worldwide, but in Japan — where punishing hours and reliance on paper files, ink stamps and fax machines has long been the norm — some say the shake-up was sorely needed.
Pre-pandemic, just nine percent of the Japanese workforce had ever teleworked, compared with 32 percent in the United States and 22 percent in Germany, according to Tokyo-based consultancy firm Nomura Research Institute.
But a quiet revolution in the country's rigid business culture is underway, with firms working to digitise operations and offer more flexibility to staff who were once expected to stay late, go drinking with the boss and accept far-flung transfers.
Kojima used to live alone in accommodation provided by Hitachi near Tokyo, an hour and a half by bullet train from his family in Nagoya.
Back then he would return only twice a month, but now the 44-year-old works exclusively from home, and says he is more productive and closer to his teenage daughters.
"I have more time to help them with their studies. My youngest told me she hopes things stay like this," he told AFP.
"I used to feel really lonely" in Tokyo, Kojima said, but he has since realised that "true balance means not giving up on family".
– Old habits –
Nearly a third of jobs in Japan were done remotely during the first Covid wave in spring 2020, the Japan Productivity Center says, even though the government never imposed strict stay-at-home orders.
The rate has since fallen to 20 percent, but that is still far higher than before the pandemic, according to quarterly surveys by the non-profit organisation.
To encourage telework, the government and some companies made efforts to phase out personalised ink stamps used to certify documents, as well as the ubiquitous fax machine.
Often in Japan, "business has to be done in person, on paper", habits dating back to the 1970s and 80s, when the Japanese economy was booming, said Hiroshi Ono, a professor at Hitotsubashi University specialising in human resources.
"One of the things Covid has done is bring those barriers down: work doesn't have to be done at the office, men can work at home," he told AFP.
Companies are realising that new ways of working can be more efficient, he added.
"Before Covid, it was so important for employees to show that they're working hard, instead of actually producing results."
– 'New balance' –
Reflecting trends elsewhere, people are also fleeing the big city.
A record number of company headquarters moved out of Tokyo last year, according to Teikoku Databank, while the capital's population decreased for the first time in 26 years.
Among those who have upped sticks are Kazuki and Shizuka Kimura, who left their cramped Tokyo apartment for a custom-built house near the sea.
The couple now mostly do their jobs in communication and marketing remotely from Fujisawa, southwest of the capital, having struggled to both work from home in Tokyo.
"It was really Covid that made us take this decision," said Kazuki Kimura, who used to seek out other places to do meetings — at his parents' home or in cafes, remote-work boxes set up in train stations, and even karaoke booths.
"Sometimes you could hear singing from the booth next door," which made it difficult to concentrate, recalls the 33-year-old, who is now learning to surf.
Shizuka Kimura, 29, thinks "more and more people are now prioritising their wellbeing, rather than their job", but questions how quickly things will change on a wider scale.
This is a concern shared by Hiromi Murata, an expert at Recruit Works Institute, who says smaller companies may be slower to adapt to new work styles than big firms like Hitachi, Panasonic or telecoms giant NTT.
Remote work can also pose a problem for training new recruits, because "you learn on the job", Murata said.
"Before, it was so important to meet in the office… each business must find a new balance, in their own way and time."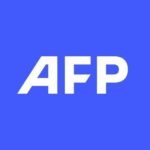 With 2,400 staff representing 100 different nationalities, AFP covers the world as a leading global news agency. AFP provides fast, comprehensive and verified coverage of the issues affecting our daily lives.
China growth slumps to 0.4% in second quarter: official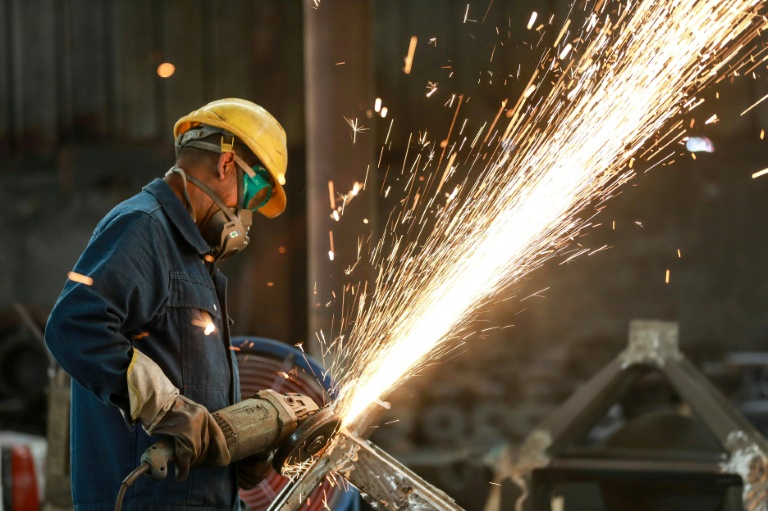 China's economy grew just 0.4 percent in the second quarter, a two-year low, official data showed Friday, with Covid lockdowns and an embattled property market nudging a government target further out of reach.
GDP for the April to June period in the world's second-biggest economy was also down 2.6 percent compared with the first three months of this year, the National Bureau of Statistics (NBS) said.
The slowdown comes after China's biggest city, Shanghai, was sealed off for two months as it battled a Covid-19 resurgence, tangling supply chains and forcing factories to halt operations.
Beijing has dug its heels in on a zero-Covid policy of stamping out virus clusters as they emerge with snap lockdowns and long quarantines, but this has battered businesses and kept consumers jittery.
"Domestically, the impact of the epidemic is lingering," the NBS said in a statement Friday, noting shrinking demand and disrupted supplies.
"The risk of stagflation in the world economy is rising" as well, the statement added, noting that external uncertainties were growing.
China has only logged a GDP contraction once in recent decades, and analysts expect the latest reading will drag full-year growth to about four percent, slashing earlier estimates.
Industrial production rose 3.9 percent on-year in June, up from 0.7 percent in May as Covid controls eased.
Retail sales picked up 3.1 percent, after plummeting 6.7 percent in May.
The urban unemployment rate was 5.5 percent, down from 5.9 percent in May, said the NBS.
– 'Still unstable' –
The data comes in the wake of mounting challenges in China's key real estate sector — which by some estimates accounts for a quarter of gross domestic product — with weak home sales in recent months. 
A growing number of homebuyers are also refusing to pay their mortgages over worries their homes will not be built on time.
Although there are signs that China's economy has started to recover since Shanghai eased lockdown restrictions in June, analysts expect that pressure on consumption will likely persist.
The news piles pressure on the Communist Party's leadership, which is gearing up for its 20th Congress, when President Xi Jinping is expected to be handed another five-year term.
Last Thursday, Premier Li Keqiang said the foundations for China's recovery were "still unstable" and called for more work to stabilise the economy.
Economists have long questioned the accuracy of official Chinese data, suspecting that figures are massaged for political reasons.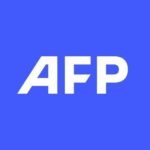 With 2,400 staff representing 100 different nationalities, AFP covers the world as a leading global news agency. AFP provides fast, comprehensive and verified coverage of the issues affecting our daily lives.
Airlines' fragile recovery from Covid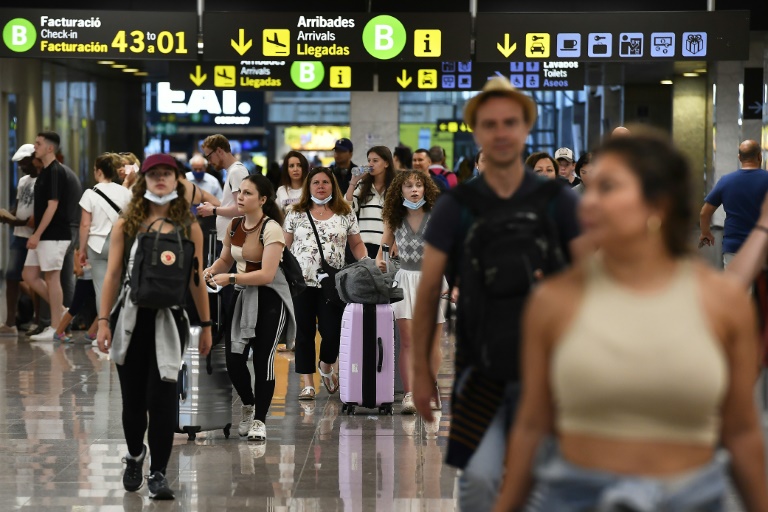 Airlines are recovering from huge Covid fallout but face fresh turbulence from rocketing inflation while airports battle to cope with booming demand.
Here is an assessment of the state of airlines ahead of next week's Farnborough airshow that traditionally witnesses big deals struck for new Airbus and Boeing planes.
– Flying back to profit –
Global airlines suffered cumulative losses of almost $190 billion between 2020 and 2022, according to industry body the International Air Transport Association (IATA).
However, particularly in Europe and the United States, carriers are now regaining customers with demand boosted by vaccinations and the lifting of Covid restrictions.
A return to profitability appears within reach for airlines in 2023, according to the IATA, predicting a rebound in passenger numbers this year to 83 percent of pre-pandemic levels.
– Consolidation –
There is rapid consolidation as the sector faces headwinds from historically-high fuel prices and big salary increases in the face of decades-high inflation.
Many carriers are also suffering from severe staff shortages, having slashed thousands of jobs in the pandemic.
A lack of staff is constraining capacity at the world's biggest airports.
In the United States, Spirit Airlines is the subject of a takeover tussle between rival carriers JetBlue and Frontier.
In Europe, Air France and Lufthansa are vying for control of Italy's ITA Airways, formerly known as Alitalia.
And in South America, Brazilian airline Gol and Colombia's Avianca agreed to merge to create a regional titan.
– Air traffic recovery –
North America and Europe are soon expected to return to pre-pandemic levels of air traffic, but Asia is lagging behind as Beijing's strict zero-Covid policy hampers recovery. 
The IATA forecasts the world's domestic air traffic will return to pre-crisis levels by next year. 
In the meantime, major European hubs — including Amsterdam, Dublin, Frankfurt, London and Paris — are suffering major travel chaos.
Top airports have been plagued by mountains of misplaced luggage and vast security queues, while some passengers have been stranded on planes owing to shortages of ground staff.
Airlines, including British Airways and Lufthansa, have been forced to axe thousands of flights owing to a lack of staff.
And air traffic control has faced delays, including as a result of planes being re-routed to avoid Belarusian, Russian and Ukrainian airspace because of the war.
– Eyeing takeoff –
European planemaker Airbus and its fierce US rival Boeing are experiencing a surge in orders, having slashed production during the early stages of the coronavirus pandemic.
Airlines are readying for a strong rebound in international travel following the lifting of Covid restrictions.
Carriers are urgently seeking to replace ageing fleets with greener, more fuel-efficient aircraft that emit less carbon dioxide — a key theme of this year's Farnborough airshow.
Airbus had slashed its production rate by 40 percent in the initial stages of the pandemic.
But with recovery on track, it eyes record production of single-aisle A320 passenger jets of 65 per month for the second half of next year.
This despite Airbus and Boeing coming up against a global supply-chain crisis as economies reopen from pandemic lockdown.
Boeing is meanwhile mired in problems and still seeking to transform the fortunes of its crisis-hit MAX jet after two deadly crashes in 2018 and 2019.
The US giant has not delivered a 787 long-haul plane for more than a year due to production issues, while its 77X has had its certification postponed until 2025.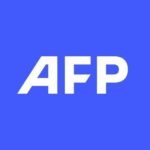 With 2,400 staff representing 100 different nationalities, AFP covers the world as a leading global news agency. AFP provides fast, comprehensive and verified coverage of the issues affecting our daily lives.
Aviation buzzing for return of Farnborough airshow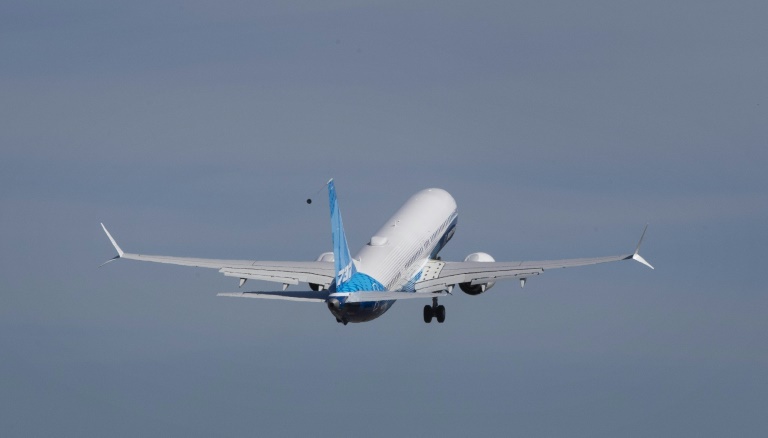 Aviation's biggest players descend on the renowned Farnborough airshow next week, buoyed by the travel sector's nascent recovery from the Covid pandemic and as Russia's invasion of Ukraine boosts defence spending.
Farnborough, southwest of London and one of the largest civilian and defence shows alongside Dubai and Paris, is abuzz with anticipation as the aerospace sector fires up its engines for the first time since being ravaged by the pandemic.
At the same time, however, the industry faces headwinds from rocketing inflation fuelled by historically high energy prices and higher wages, while staff shortages constrain airports.
At Farnborough, US titan Boeing and its European arch-rival Airbus will take to the skies to show off their latest hi-tech wares — and engage in their traditional dogfight for multi-billion-dollar jet orders.
– Celebration –
"This is the first major global airshow for three years since Paris 2019 and therefore there is definitely a bigger excitement and buzz than I have seen before about Farnborough," airshow chief executive Gareth Rogers told AFP.
"People are excited to be coming back together and really looking forward to seeing each other. I think it's going to be a bit of a celebration."
Civil aerospace has been energised this year by the return of international travel after the lifting of Covid restrictions.
Farnborough was axed in 2020 owing to the deadly coronavirus pandemic and was last held in 2018.
An estimated 80,000 trade visitors will flock to the five-day event, which kicks off Monday and opens to the public Friday.
The show will this year zero in also on green themes of decarbonisation and sustainability, as the sector eyes future electric and hydrogen-fuelled flight.
– Dizzying air displays –
Farnborough visitors will be thrilled by dizzying air displays by Britain's Red Arrows — and also by South Korea's Black Eagles.
Other eye-catching aircraft taking to the skies include the US-made F-35 stealth fighter jet and Turkish drones, while Boeing's pilotless electric air taxi will make its European debut.
Airbus and Boeing will meanwhile showcase their latest twin-aisle passenger aircraft, the A350-900 and the 777X.
A year after the last Farnborough airshow in 2018, Airbus canned production of its A380 superjumbo owing to collapsing demand for the double-decker jet.
The planemaker nevertheless forecasts the number of global aircraft will double over the next 20 years on a post-Covid travel boom and increasing demand for fuel-efficient jets.
Boeing, which will release its outlook at Farnborough, is seeking to revive the fortunes of its crisis-hit MAX jet after two deadly crashes in 2018 and 2019.
– Ukraine brings defence focus –
Russia's assault on Ukraine has thrown the spotlight on defence aerospace, as governments worldwide seek to bolster capability of their armed forces.
Companies from Russia have been banned from Farnborough owing to the conflict.
"The war in Ukraine — it's brought defence into sharp focus," said Rogers, noting however that defence deals were not usually unveiled at the show, unlike big commercial agreements.
"Anecdotally we are certainly seeing a greater interest in the defence element of the show — it is becoming a wider and larger part of this event," he added.
Rogers lamented that the civil aviation's recovery was being hampered by forces outside of its control.
– Turbulent recovery –
"I definitely feel the recovery is underway," added Rogers.
"The issue is how quickly can it go, and I think the staffing and workforce restraints are probably slowing that down more than the industry would like."
Airlines have also been suffering strike action, as workers seek higher pay in the face of soaring inflation.
Global air transport is on course to return to profit in 2023 after two pandemic-battered years, the International Air Transport Association predicts.
The sector was sent reeling by the pandemic, with passenger numbers plunging more than half.
Airlines lost nearly $200 billion over two years, according to IATA estimates, forcing them to slash thousands of jobs.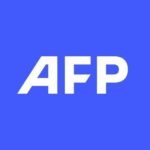 With 2,400 staff representing 100 different nationalities, AFP covers the world as a leading global news agency. AFP provides fast, comprehensive and verified coverage of the issues affecting our daily lives.