Tunisia struggles to grow more wheat as Ukraine war bites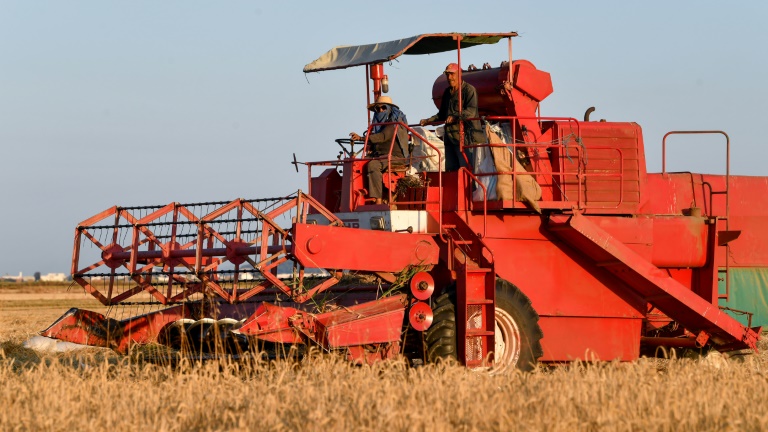 Tunisian farmer Mondher Mathali surveys a sea of swaying golden wheat and revs his combine harvester, a rumbling beast from 1976 which he fears could break down at any moment.
Since the Ukraine war sent global cereal prices soaring, import-dependent Tunisia has announced a push to grow all its own durum wheat, the basis for local staples like couscous and pasta.
The small North African country, like its neighbours, is desperate to prevent food shortages and social unrest — but for farmers on the sun-baked plains north of Tunis, even the basics are problematic.
"I'd love to buy a new combine harvester, but I could only do it with help from the government," said Mathali, 65.
He reckons his outdated machine wastes almost a third of the crop. With spare parts hard to find, he fears a breakdown could cost him his entire harvest.
But even a second-hand replacement would cost him an unimaginable sum: $150,000.
"Our production and even the quality would go up by maybe 50 percent, even 90 percent" with government help, he said.
"But our situation is getting worse and the state isn't helping us."  
– 'No continuity' –
Tunisia's wheat production has suffered from years of drought and a decade of political instability, with 10 governments since the country's 2011 revolution.
That has exacerbated its reliance on imports. Last year, it bought almost two-thirds of its cereal from overseas, much of it from the Black Sea region.
Those supply chains have been rocked first by the coronavirus pandemic and then by the war in Ukraine, which last year provided around half of Tunisia's imports of the soft wheat used in bread.
While it still plans to import soft wheat, the country is pushing for self-sufficiency in durum wheat by the 2023 harvest. 
That would be a valuable contribution to the national diet: the average Tunisian eats 17 kilograms (37 pounds) of pasta per year, second only to Italians.
In April, the government unveiled a programme to help farmers access better seeds, technical assistance and state-backed loans.
It also plans to devote 30 percent more farmland to wheat, and has dramatically boosted the prices it pays growers.
But the agriculture ministry's chief of staff acknowledged Mathali's problems.
"Tunisia has about 3,000 combine harvesters, 80 percent of which are old and very wasteful, which represents a major loss," said Faten Khamassi. 
She said the state plans to fund farmers' collectives to buy shared equipment.
– 'Need to choose' –
Agricultural technician Saida Beldi, who has worked with farmers in the northern Ariana governorate for three decades, says political instability has gutted the sector.
With each new minister, "the policy changes", she said. "There's no continuity." 
She said many farmers struggled to obtain state-subsidised fertilisers, which trade on the black market at inflated prices.
Khamassi said it was "certainly possible to reach self-sufficiency in durum wheat".
But she said Tunisia faces another dilemma: "develop cereal production to reach self-sufficiency, or develop other crops like strawberries and tomatoes for export? We need to choose."
International organisations have long pushed poorer countries to focus on specific cash crops for export, rather than growing essentials.
A 2014 World Bank report argued that Tunisia "does not have a strong comparative advantage in cereals" and should instead focus on "labour intensive" crops because of cheap labour.
But in June, announcing a $130 million loan for emergency cereal imports, the lender said it was providing "incentives to sustainably increase domestic grain production" and cut import dependency.
Today, Khamassi said, comparative advantage is "no longer relevant".
"We need to return to much more self-sufficient policies, local production," she said.
– Changing times –
The ministry also said in June that it would allow foreign investors to own agricultural firms outright, instead of requiring at least one-third Tunisian ownership.
Khamassi said this would attract investment and create jobs.
But economist Fadhel Kaboub said this strategy would make Tunisia even more vulnerable.
"Small-scale Tunisian farmers operating on small plots of land will not be able to compete with big foreign investors with access to cheap loans from European banks," he said. 
"These companies' business model is to push for cash crops for export, to earn dollars and euros — not to produce wheat to sell for dinars in the local market."
For farmer Mathali, who hopes to pass his business on to his son, the stakes couldn't be higher.
"Tunisia was the Roman Empire's main supplier of wheat," he said, squinting under the summer sun.
"Why can't we revive that?"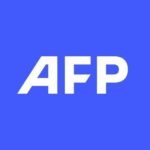 With 2,400 staff representing 100 different nationalities, AFP covers the world as a leading global news agency. AFP provides fast, comprehensive and verified coverage of the issues affecting our daily lives.
Natural disaster losses hit $72 bn in first half 2022: Swiss Re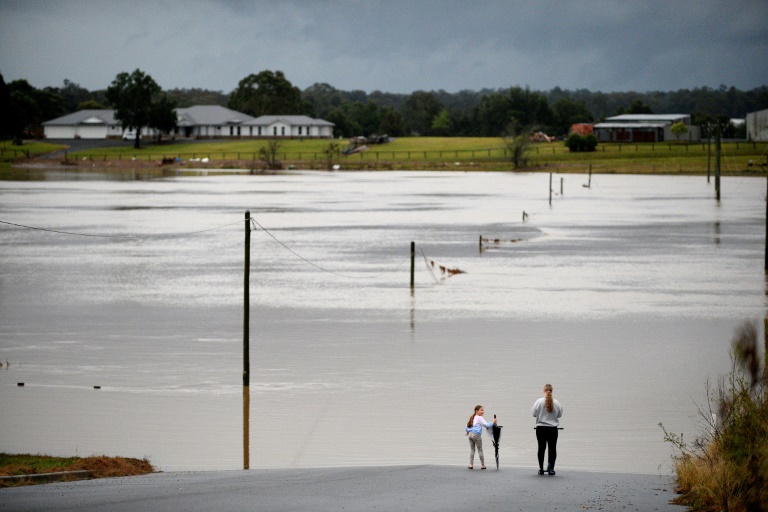 Total economic losses caused by natural disasters hit an estimated $72 billion in the first half of 2022, fuelled by storms and floods, Swiss reinsurance giant Swiss Re estimated Tuesday.
Though the figure is lower than the $91 billion estimate for the first six months of 2021, it is close to the 10-year average of $74 billion, and the weight is shifting towards weather-induced catastrophes.
"The effects of climate change are evident in increasingly extreme weather events, such as the unprecedented floods in Australia and South Africa," said Martin Bertogg, Swiss Re's head of catastrophe perils.
The Zurich-based group, which acts as an insurer for insurers, said the losses were also propelled by winter storms in Europe as well as heavy thunderstorms on the continent and in the United States.
So-called secondary natural disasters like floods and storms — as opposed to major disasters such as earthquakes — are happening more frequently, the reinsurer said.
"This confirms the trend we have observed over the last five years: that secondary perils are driving insured losses in every corner of the world," Bertogg said.
"Unlike hurricanes or earthquakes, these perils are ubiquitous and exacerbated by rapid urbanisation in particularly vulnerable areas," he said.
"Given the scale of the devastation across the globe, secondary perils require the same disciplined risk assessment as primary perils such as hurricanes."
Swiss Re said floods in India, China and Bangladesh confirm the growing loss potential from flooding in urban areas.
Man-made catastrophes such as industrial accidents added on a further $3 billion of economic losses to the $72 billion from natural disasters, taking the total to $75 billion — which is down on the $95 billion total for the first half of 2021.
– Insured losses at $38 bn –
Total insured losses stood at $38 billion: $3 billion worth of man-made disasters and $35 billion worth of natural catastrophes — up 22 percent on the 10-year average, said the Swiss reinsurer, warning of the effects of climate change.
February's storms in Europe cost insurers $3.5 billion, according to Swiss Re estimates.
Australia's floods in February and March set a new record for insured flood losses in the country at so far close to $3.5 billion — one of the costliest natural catastrophes ever in the country.
Severe weather and hailstorms in France in the first six months of the year have so far caused an estimated four billion euros ($4.1 billion) of insured market losses.
The Swiss group also mentioned the summer heatwaves in Europe, which resulted in fires and drought-related damage, without providing estimates at this stage.
A warming climate is likely to exacerbate droughts and thereby the likelihood of wildfires, causing greater damage where urban sprawl grows into the countryside, Swiss Re said.
"Climate change is one of the biggest risks our society and the global economy is facing," said the group's chief economist Jerome Jean Haegeli.
"With 75 percent of all natural catastrophes still uninsured, we see large protection gaps globally exacerbated by today's cost-of-living crisis."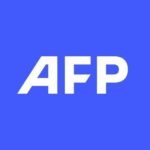 With 2,400 staff representing 100 different nationalities, AFP covers the world as a leading global news agency. AFP provides fast, comprehensive and verified coverage of the issues affecting our daily lives.
Stock trading platform Robinhood axes staff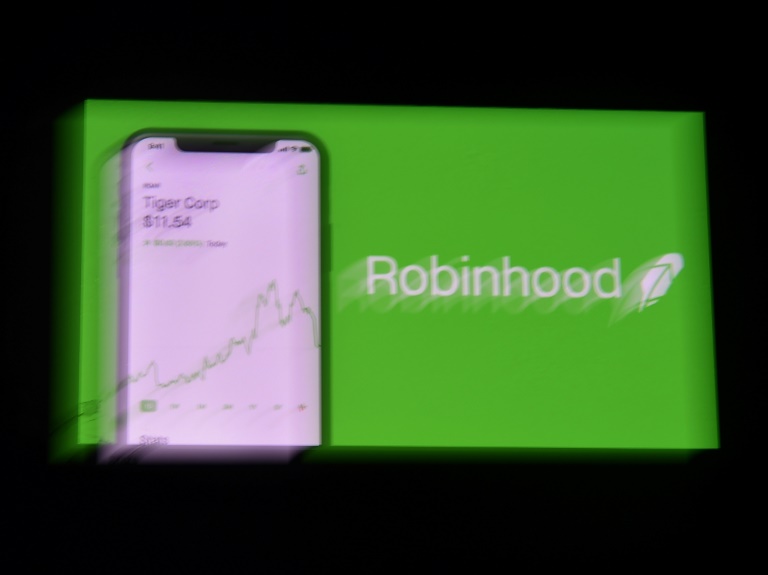 Robinhood on Tuesday said it is laying off nearly a quarter of its employees as inflation and a crypto market crash cripple activity on the stock trading platform.
Dismissal emails went out to 23 percent of workers, referred to internally as "Robinhoodies," in a cost-cutting move that the Silicon Valley-based company said will leave it with about 2,600 employees.
Internet giants whose business boomed during the pandemic have taken a hit from inflation, the war in Ukraine, supply-line trouble and people returning to pre-Covid lifestyles.
Robinhood earlier this year cut nine percent of its staff, but that wasn't enough, chief executive Vlad Tenev said in a blog post.
"Since that time, we have seen additional deterioration of the macro environment, with inflation at 40-year highs accompanied by a broad crypto market crash," Tenev said.
"This has further reduced customer trading activity and assets under custody."
Meanwhile, financial services regulators in the state of New York on Tuesday announced that Robinhood's cryptocurrency unit will pay a $30 million penalty for failing to meet mandatory standards for cyber-security and fighting money laundering.
The failure "resulted in significant violations" of state regulations, said state superintendent of financial services Adrienne Harris.
Flaws at Robinhood Crypto meanwhile stemmed from "significant shortcomings" in management that included failure to foster "an adequate culture of compliance" with banking rules, regulators said.
Robinhood associate general counsel Cheryl Crumpton said the company is "pleased" the matter is resolved in a settlement.
"We have made significant progress building industry-leading legal, compliance, and cybersecurity programs, and will continue to prioritize this work to best serve our customers," Crumpton said in response to an AFP inquiry.
Robinhood layoffs will be concentrated in operations, marketing, and program management, Tenev said.
"In the short seven years since Robinhood launched to the world, we have adapted to challenges and forced the financial industry to adapt to us," Tenev said.
"We've overcome many obstacles and have emerged from each a stronger and more resilient company," he said.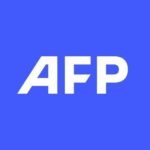 With 2,400 staff representing 100 different nationalities, AFP covers the world as a leading global news agency. AFP provides fast, comprehensive and verified coverage of the issues affecting our daily lives.
Uber posts quarterly loss, but revenue exceeds expectations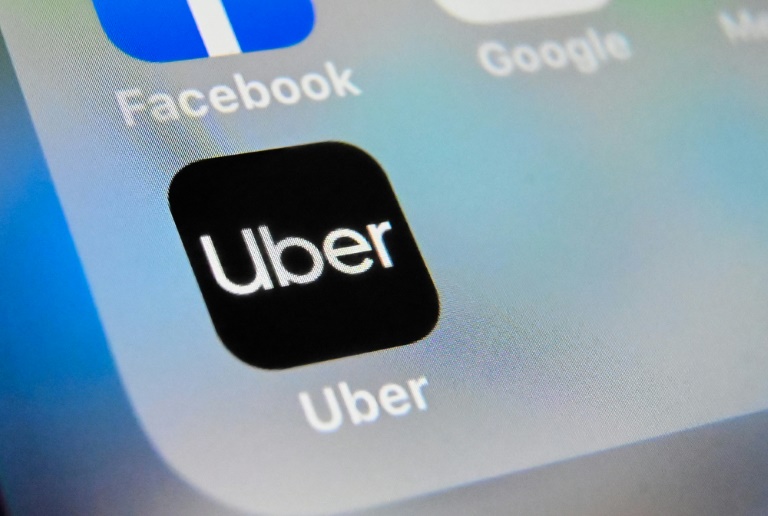 Uber on Tuesday reported better-than-expected revenue in the second quarter, fueled by strong demand for the San Francisco-based company's ride-hailing and food delivery services.
Revenue more than doubled to $8.1 billion in the three months through June — a 105 percent increase. Though it still posted a net loss of $2.6 billion, investors reacted positively: shares shot up more than 12 percent, to $27.58, in pre-market trading.
The company posted $1.8 billion in revenue from its freight operations. It also said the boost in revenue was partially explained by a change in how it accounts for its rides business in Britain.
Uber notched gains in monthly active platform consumers, gross bookings and trips compared with a year ago, reflecting higher demand but also a higher number of drivers for its signature ride service and food delivery operations.
Uber CEO Dara Khosrowshahi said both consumers and earners were at "all-time highs."
"Last quarter I challenged our team to meet our profitability commitments even faster than planned — and they delivered," Khosrowshahi said in a statement.
Uber primarily attributed its loss to the falling value of its investments in financially strapped companies such as Singapore's VTC Grab, US self-driving vehicle start-up Aurora and Indian food delivery service Zomato.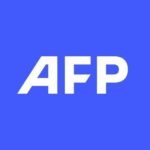 With 2,400 staff representing 100 different nationalities, AFP covers the world as a leading global news agency. AFP provides fast, comprehensive and verified coverage of the issues affecting our daily lives.