Twitter lawsuit accuses Elon Musk of contract breach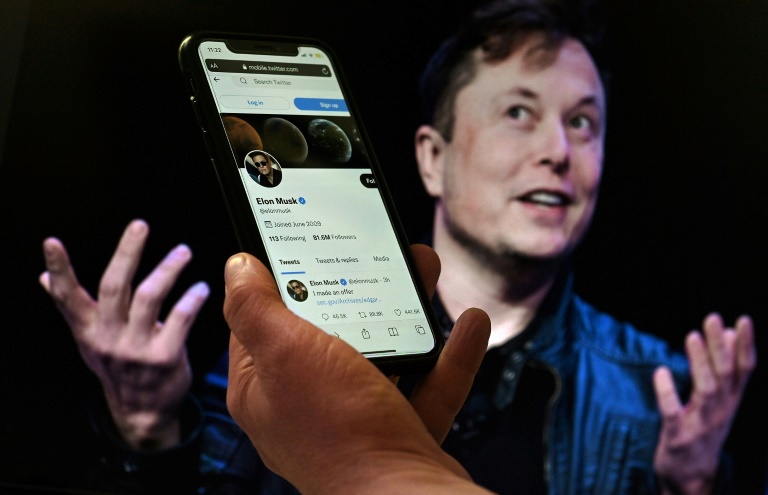 Twitter on Tuesday sued Elon Musk for breaching the $44 billion contract he signed to buy the tech firm, calling his exit strategy "a model of hypocrisy," court documents showed.
The suit filed in the US state of Delaware urges the court to order the billionaire to complete his deal to buy Twitter, arguing that no financial penalty could repair the damage he has caused.
"Musk's conduct simply confirms that he wants to escape the binding contract he freely signed, and to damage Twitter in the process," the lawsuit contended. "Twitter has suffered and will continue to suffer irreparable harm as a result of defendants' breaches."
The social media company's shares edged up slightly in after-market trading when the news broke.
Legal experts and market analysts see Twitter as having a strong upper hand heading into court, Wedbush analyst Dan Ives said in a note to investors.
"This will be a Game of Thrones battle in court with the fake account/bot issue front and center, but ultimately Twitter's board is holding Musk's feet to the fire to finish the deal at the agreed upon price," Ives said.
"Overall this has been a black eye for Musk and horror movie for Twitter (and its employees) with no winners since the soap opera began in April."
After weeks of threats, Musk last week pulled the plug on the deal, accusing Twitter of "misleading" statements about the number of fake accounts, according to a letter from his lawyers included in a US securities filing.
In his first public remarks since the announcement, Musk took to Twitter over the weekend to troll the company after it said it would sue to enforce the deal.
"They said I couldn't buy Twitter. Then they wouldn't disclose bot info. Now they want to force me to buy Twitter in court. Now they have to disclose bot info in court," he wrote in a tweet, with included pictures of Musk laughing with glee.
The termination of the takeover agreement sets the stage for a potentially lengthy court battle with Twitter, which initially had opposed a transaction with the unpredictable billionaire entrepreneur.
Twitter has defended its fake account oversight and has vowed to force Musk to complete the deal, which contained a $1 billion breakup fee.
– 'Bent over backwards' –
The social network says the number of fake accounts is less than five percent, a figure challenged by Musk, who says he believes the percentage is much higher.
"Twitter has bent over backwards to provide Musk the information he has requested, including, most notably, the full 'firehose' data set that he has been mining for weeks," the lawsuit said.
"From the outset, defendants' information requests were designed to try to tank the deal."
Musk made his unsolicited bid to buy Twitter without asking for estimates regarding spam or fake accounts, and even sweetened his offer to the board by withdrawing a diligence condition, the lawsuit said.
The way Musk used a large chunk of his Tesla shares to back financing for the deal meant that if stock in the electric car maker declined, be would have to pony up or sell more of it, according to the suit.
"Not only were there no financing or diligence conditions, but Musk had already secured debt commitments that together with his personal equity commitment would suffice to fund the purchase," it said.
Musk's ability to terminate the deal to buy Twitter before the "drop-dead" date of October 24 of this year is extremely limited, and closing is subject to little more than approval of Twitter shareholders and regulatory approvals, the suit added.
His norm-defying conduct has come as little surprise to watchers of the Tesla and SpaceX chief after years of statements that flout or test convention and sometimes provoke a crackdown from regulators.
While Twitter has asked the court to enforce the deal, the company's legal action could yield a variety of outcomes.
"There are a range of possibilities that can come from the Delaware court including settlement, breakup fee paid, deal enforced, and a myriad of other outcomes," analyst Ives wrote.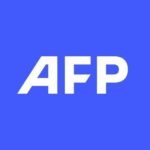 With 2,400 staff representing 100 different nationalities, AFP covers the world as a leading global news agency. AFP provides fast, comprehensive and verified coverage of the issues affecting our daily lives.
How online shopping has changed during COVID-19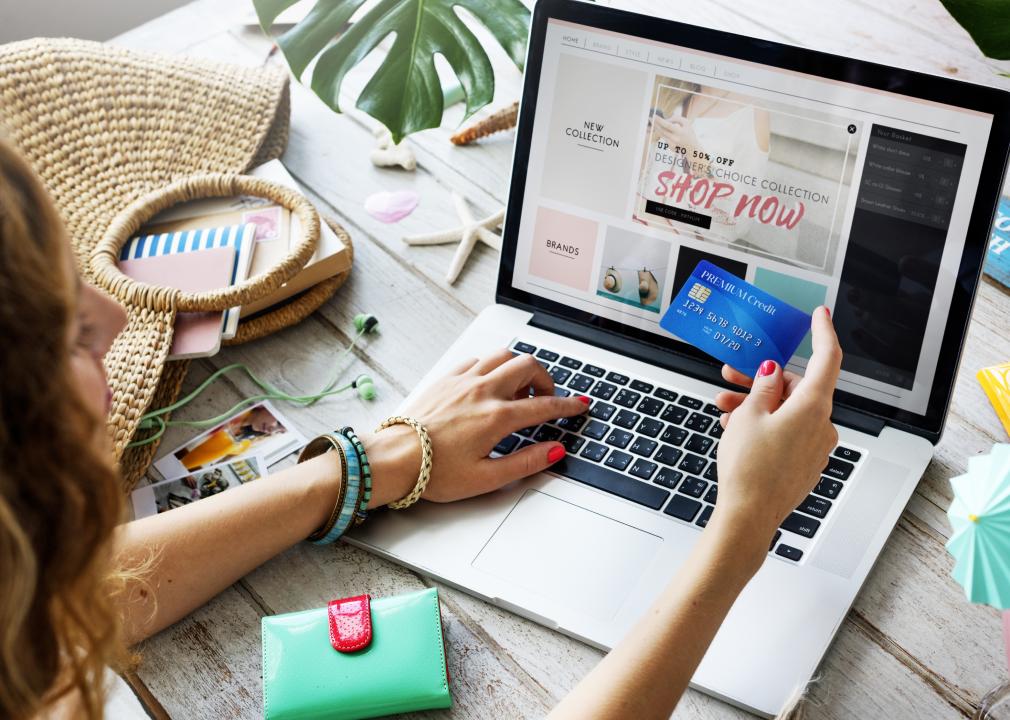 How online shopping has changed during COVID-19
Chances are good that how you shop has changed significantly during the COVID-19 pandemic. That's not just because people were stuck at home during lockdowns or transitioned to work from home. It's also because they were increasingly seeking novelty in their products, changing brands for what was newer and more inexpensive. They were trying out more products in augmented reality before adding them to their cart, from earrings and eye shadow to new couches.
To track how our buying habits changed, Cheap Insurance collected information from a variety of government and industry sources to examine how the pandemic has impacted online shopping.
According to the Census Bureau's Annual Retail Trade Survey (published April 2022), e-commerce generated more than $800 billion in sales in 2020, boosted partly by a huge increase in online grocery orders. Meanwhile, clothing stores saw some of the biggest plummets in revenue, losing more than 25% of sales between 2019 and 2020, Some people may have put on office-appropriate tops for their Zoom calls, but the rest were keeping our cameras off in pajamas or athleisure. Plus, people who reported in to work as essential workers were more likely to rely on uniforms or specialized clothing like scrubs that aren't part of the general clothing market.
Continue reading to learn 10 ways COVID-19 has changed online shopping.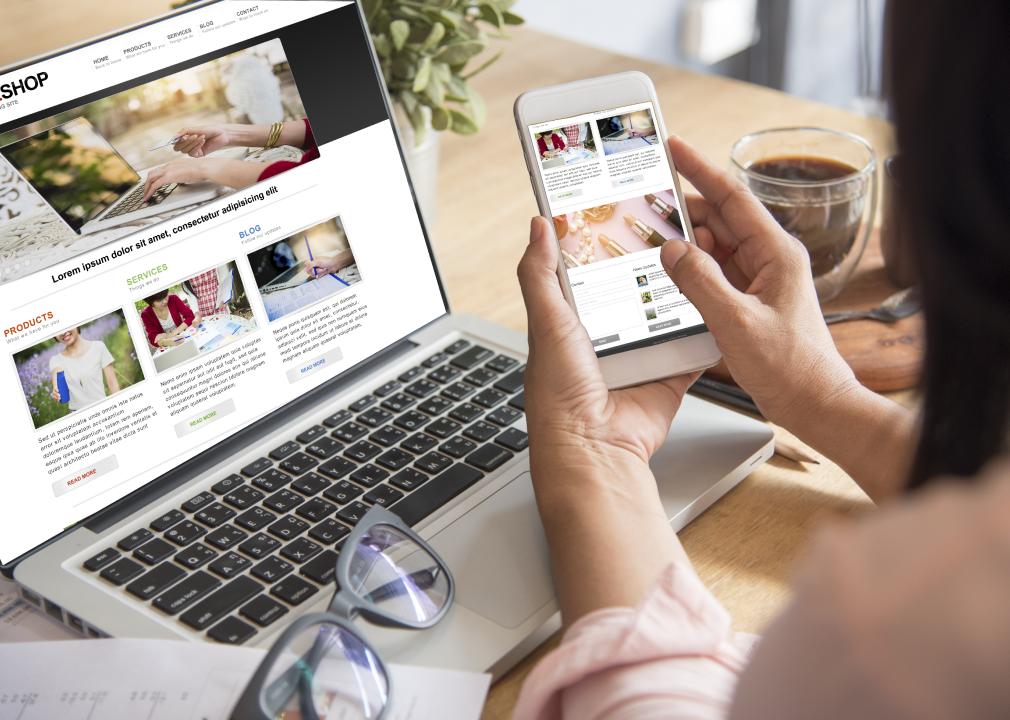 afotostock // Shutterstock
E-commerce sales grew by 43% during 2020
The Annual Retail Trade Survey examines the state of retail sales, both online and at traditional points of sale. The umbrella term "e-commerce" includes all transactions online that correspond with goods or services delivered in real life, plus all the infrastructure (like internet marketing) that supports those transactions. It makes sense that people turned to e-commerce during the most locked-down year of the pandemic in the U.S., increasing these sales by an astonishing 43% in one year. People especially turned to e-commerce for things like grocery shopping and restaurant ordering that were typically more "offline." At the same time, some industries suffered, like gas stations, bookstores, and clothing retailers.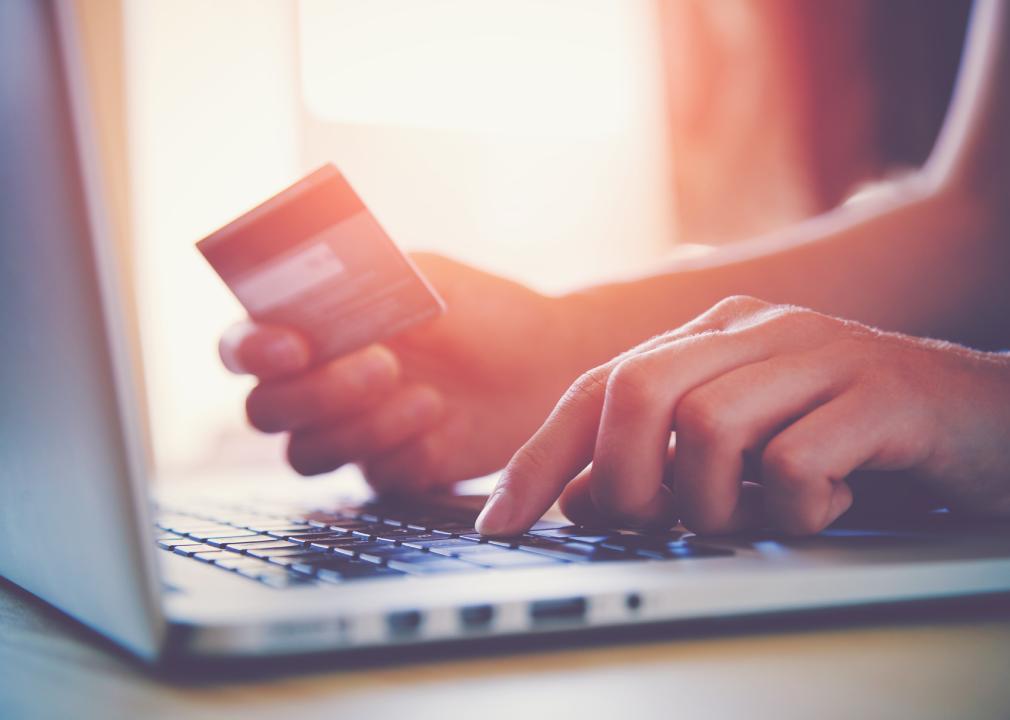 Ivan Kruk // Shutterstock
Globally, people began shopping online more, but spending less
An October 2020 survey from the United Nations Conference of Trade and Development found that, between March and June 2020, online purchases increased by 6 to 10 percentage points across most product categories. However, average online monthly spending per shopper dropped markedly. Overall, Americans lost income stability and some percentage of their income during the pandemic. They may have been pushed to purchase things like groceries online if possible, but that doesn't mean they felt confident spending as much as they did before. Those trends seem to be true worldwide as well.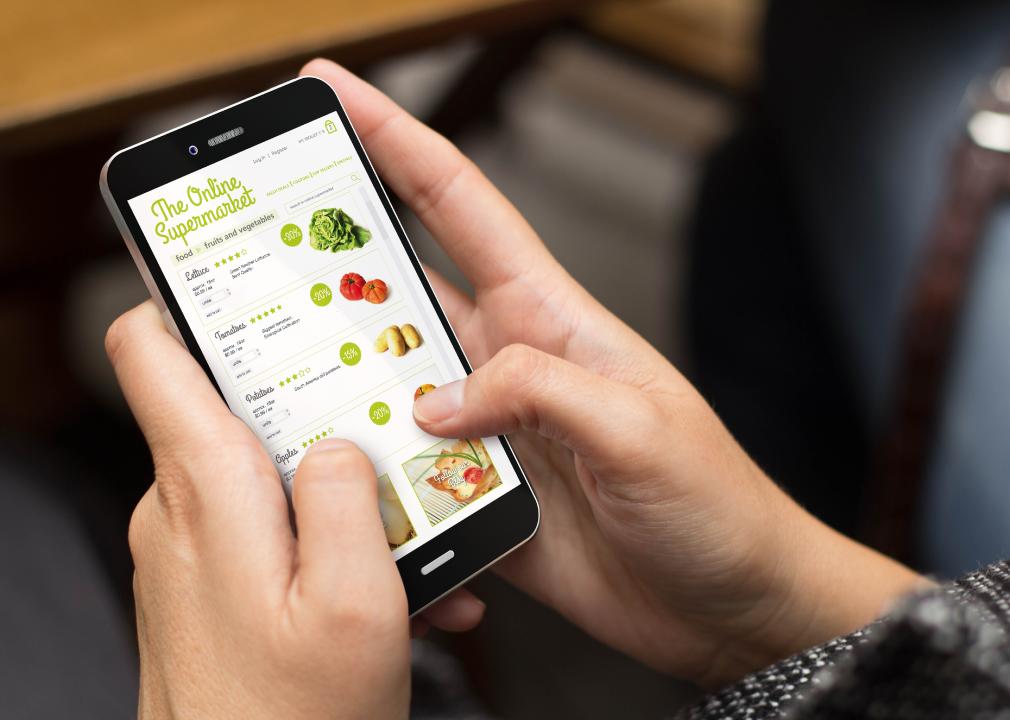 McLittle Stock // Shutterstock
Online grocery shopping took off
Many other industries could fall away as nonessential during a crisis, but people still always need to eat. Grocery stores pivoted pretty quickly into pandemic mode, offering full delivery through third-party services like Instacart as well as hybrid options like curbside pickup. According to August 2021 estimates from Insider Intelligence, online grocery shopping spiked 63.9% in 2020, 12.3% in 2021, and will grow another 20.5% in 2022. In 2021, for the first time ever, more than half the U.S. population bought groceries online, per Insider Intelligence, marking a sea change for the notoriously low-margin grocery industry. Despite food prices increasing amid inflation, it seems some shoppers may stick with online grocery shopping, whether out of convenience or lingering concerns as the pandemic enters a less-acute phase.
kitzcorner // Shutterstock
More consumers are switching brands
In a survey conducted by McKinsey between February and March 2022, 46% U.S. consumers said they shopped a different brand in 2022 compared to 33% who did so in 2020. One reason is inflation, which has raised prices for almost everything. When money is tight, it makes sense to buy what is cheaper, whether that's the generic brand of tomato sauce or a new kids' clothing brand showing up on your Instagram feed. Today, consumers have a more "normal-seeming" selection of brands available as well, now that many of the worst supply chain issues have passed. People are also switching brands in pursuit of novelty to try out something new or different.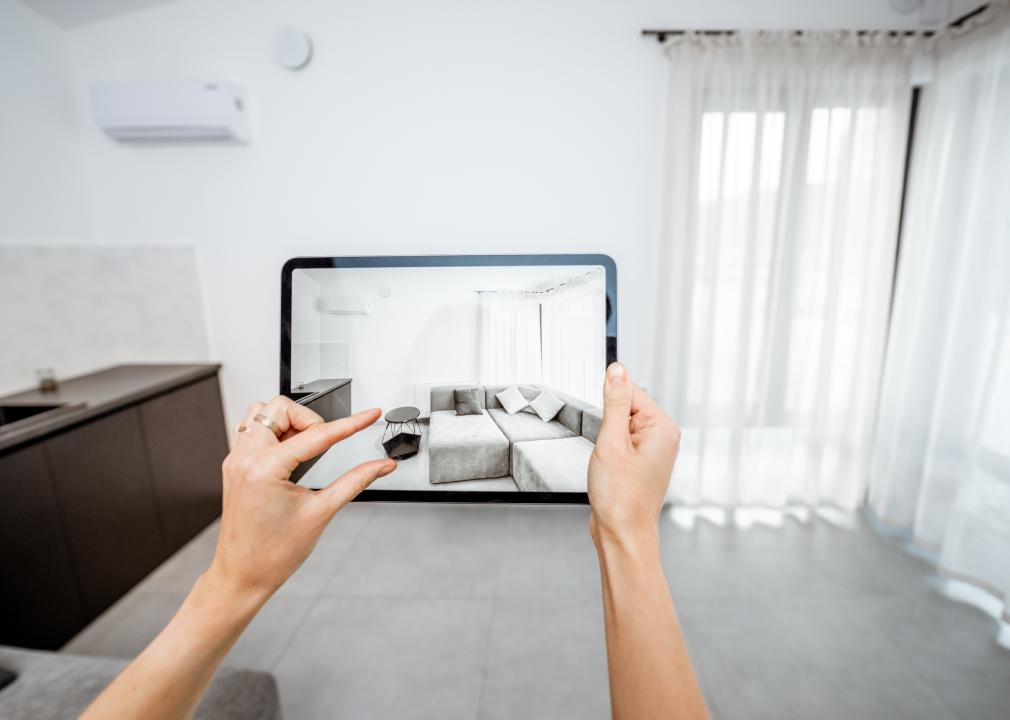 RossHelen // Shutterstock
Shoppers are testing accessories, furniture, and more with augmented reality
In October 2020, Harvard Business Review reported on some of the ways augmented reality is changing the retail experience online and in stores. Many clothing retailers already offered some form of virtual try-on where a "similar" virtual body was used to model a brand of clothes. Now, others have made the leap to AR, placing images of earrings or beauty products on customers' faces and ears in situ. It's also a great way to try out furniture, letting customers simulate where to place a new couch or table in their living room. IBM's 2020 Retail Index Report found that this kind of technology has moved consumers five years closer to a future anchored in online shopping.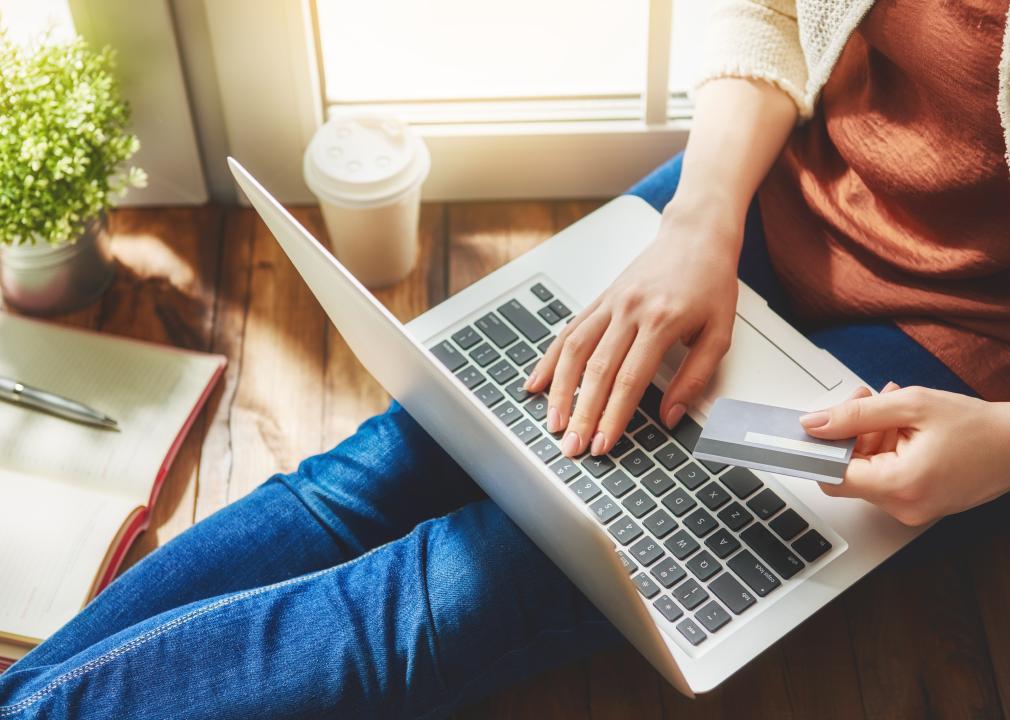 Yuganov Konstantin // Shutterstock
Out-of-stock messages are more common
With supply chain disruptions caused by everything from a lack of dock workers and shipping containers to factory shutdowns, shoppers became all too familiar with "out of stock" notifications on their favorite websites. Shoppers saw 60 billion out-of-stock messages between March 2020 and February 2022, according to Adobe's Digital Economy Index. The rate of these notifications has increased from 1 in 200 items to 1 in 59. During the height of pandemic panic shopping, photos of empty grocery shelves took over social media. But with the long tail of the supply chain, that phenomenon now stretches into clothing, video games, and much more.
Ground Picture // Shutterstock
An estimated half of all US adults made a purchase on social media in 2022
Social media platforms like Facebook let users buy some goods directly within their dedicated apps. On TikTok, users can buy through the e-commerce platform Shopify. On Instagram, certain users can sell goods using its proprietary Checkout service. And of course, there are still countless "click the link" and "store in bio" posts across social media, directing users to an account's proprietary e-commerce site.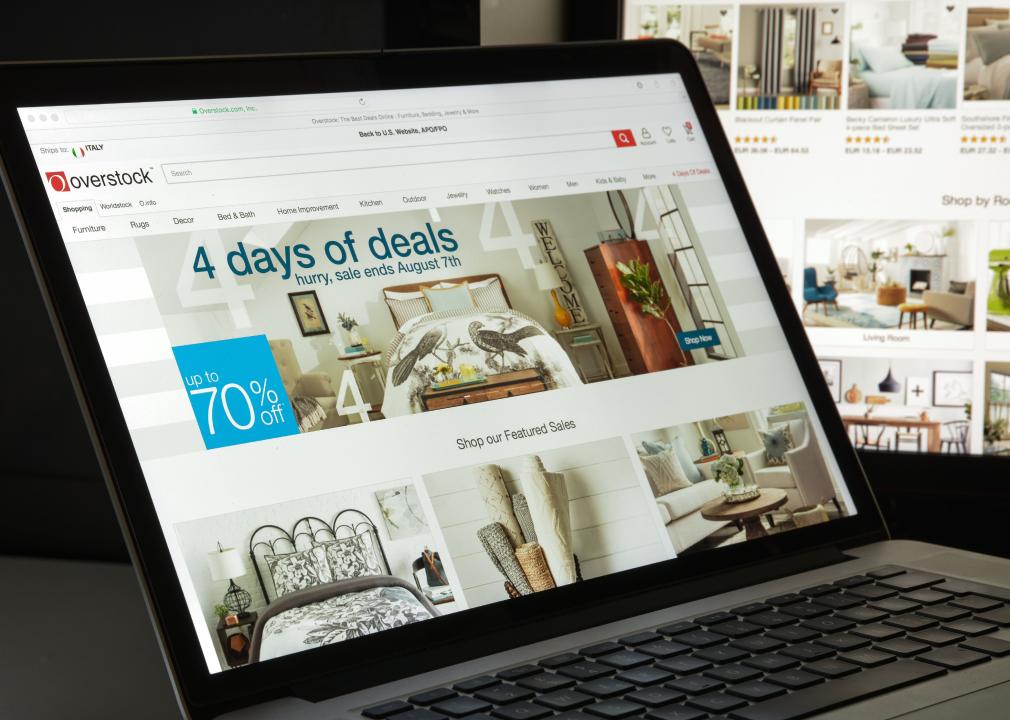 Casimiro PT // Shutterstock
People bought a lot more furniture online
People have spent more time in their homes than almost ever before during the last few years. Many have built new home offices and outfitted entire outdoor spaces to shift their activities toward the safety of home. Furniture and home furnishings saw the largest increase in e-commerce sales between 2019 and 2020, increasing by more than $41 billion, according to 2020 data from the U.S. Census Bureau. It's honestly surprising that any industry saw an increase from 2019 to 2020, when sales across the board were depressed. But this is e-commerce sales of furnishings, not overall sales including stores.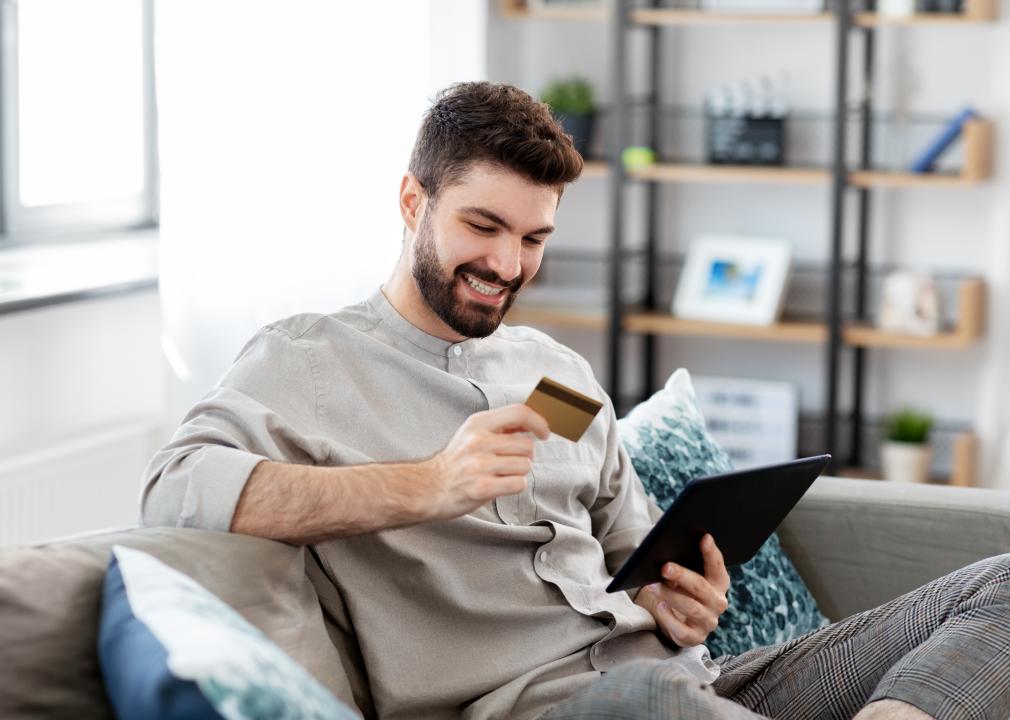 Ground Picture // Shutterstock
People around the globe plan to keep shopping online
Some in the industry have wondered if pandemic online shopping habits were temporary, caused by obstacles like lockdown. It's true more shoppers are returning to brick-and-mortar stores, but overall, online shopping has also remained steady. Respondents to a United Nations Conference on Trade and Development survey of around 3,700 consumers in nine rising economies expressed a desire to continue the online shopping habits they formed during the pandemic. That includes shopping from many different retailers, including through social media apps, and a different relationship to brand loyalty than prior to the pandemic.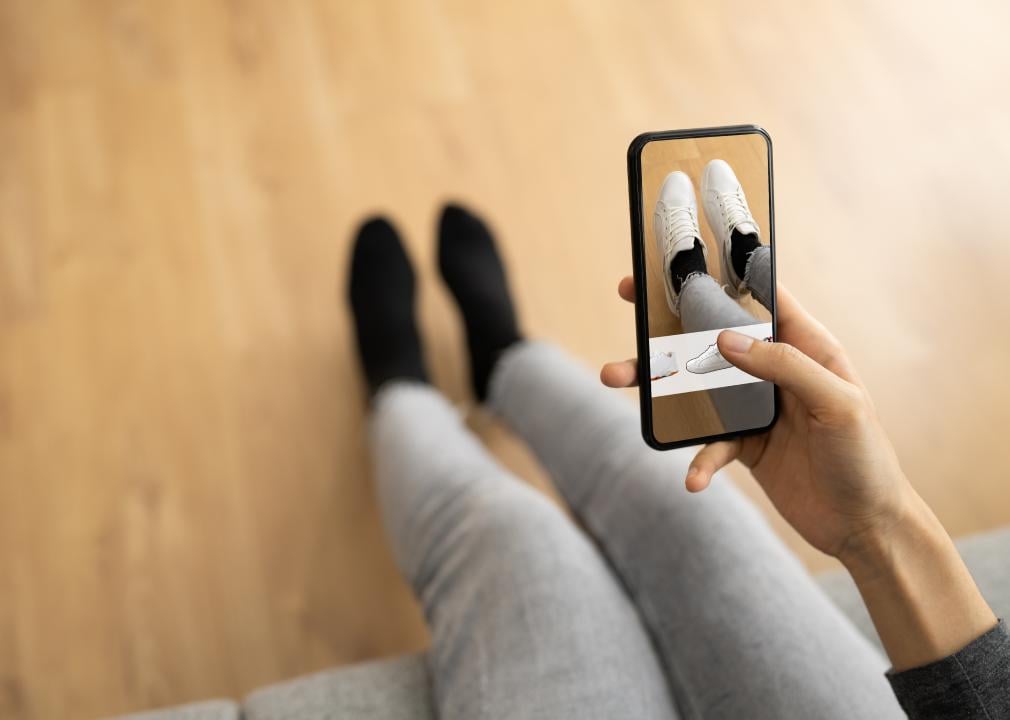 Andrey_Popov // Shutterstock
Omnichannel shopping appears to be the new normal
From the growing body of data, it's clear that online shopping has reached a new level of influence in Americans' daily lives. Three in 4 U.S. consumers are interacting with brands through multiple online and in-store channels, according to a McKinsey survey conducted in February and March 2022. There are some ways this could be harmful, especially to businesses like restaurants and neighborhood boutiques that have relied on foot traffic and in-person services. But others, such as grocery stores, have been able to pivot to what consumers need most at a given time. And with in-app shopping on social media as well as AR try-ons, the next generation of online shopping may be unfolding.
This story originally appeared on Cheap Insurance and was produced and
distributed in partnership with Stacker Studio.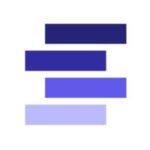 Founded in 2017, Stacker combines data analysis with rich editorial context, drawing on authoritative sources and subject matter experts to drive storytelling.
From easy-open lids to magnetic button shirts: 10 examples of inclusive design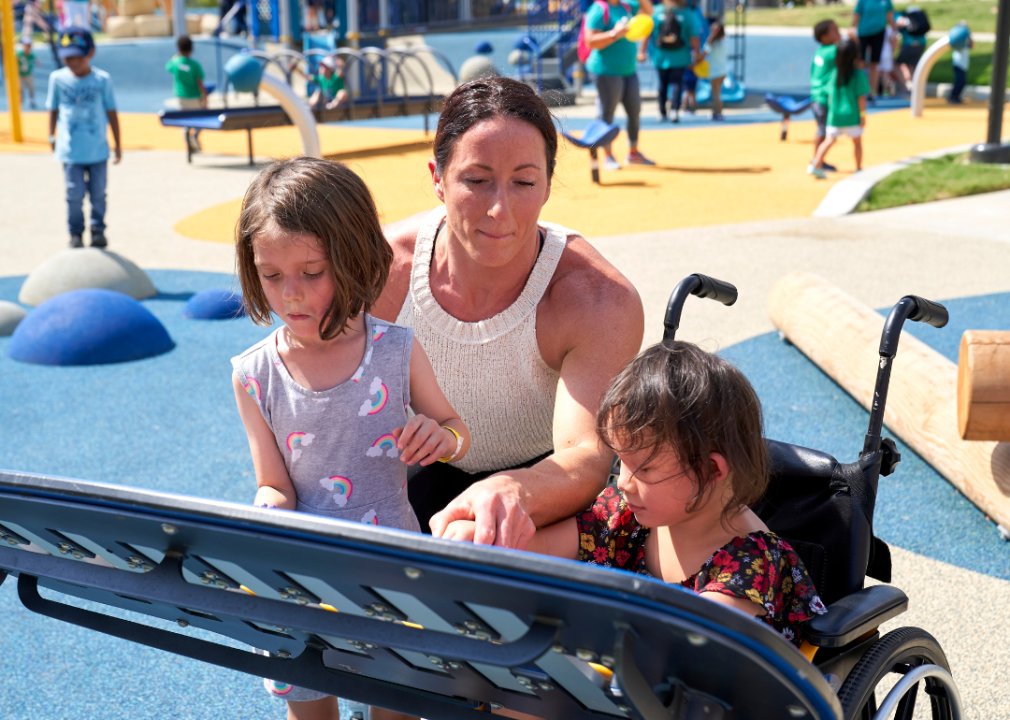 From easy-open lids to magnetic button shirts: 10 examples of inclusive design
In everyday life, we're surrounded by items and facilities that people have designed for us. While many of these things and places are suitable for able-bodied, neurotypical people, others may not find it so easy to use the same grocery store shelves, public parks, or lace-up sneakers. This is where universal or inclusive design comes into play. In this field, designers seek to include as many users as possible by making small changes that affect the accessibility of items or places.
Foothold Technology, a provider of human services software, examined some examples of inclusive design found in everyday life created for people of all backgrounds and body types. From the public beaches of Vancouver to the cereal aisle, these designs seek to close the inequality gap that was created when previous designs did not consider all potential users.
Even if you're able-bodied and neurotypical, you may realize some of the products on this list would be useful for you—wouldn't it be nice if certain things were easier to open even with one hand, or if there were a stable path to walk on the beach? Accessible design can make life easier for almost everyone by removing bottlenecks in the design of everyday items.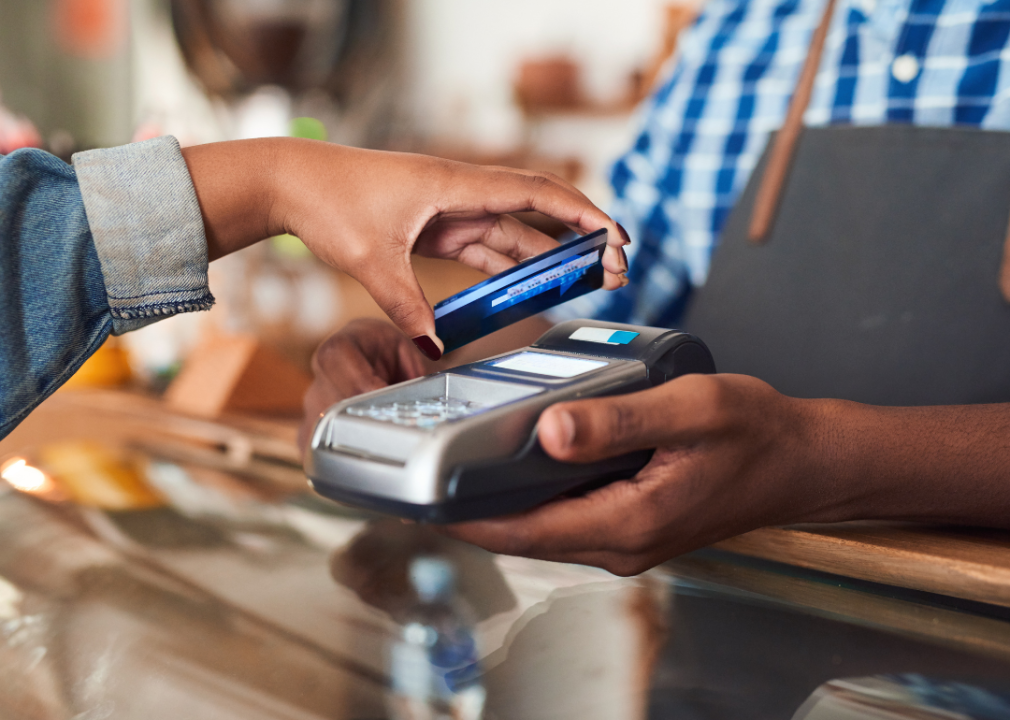 mavo // Shutterstock
Credit card designed with different shapes
In the past, it was easy to tell which way to insert a credit card because of the raised text on the surface. Newer cards don't have this feature anymore, and cards with chips may have different orientations.
In October 2021, Mastercard introduced a new feature where its cards have differently shaped notches on the side so users can tell which card they're using and which way to insert it by touch. Maybe one day, the U.S. will also have paper money with different colors or shapes so low-vision users can tell them apart, an approach taken by many other countries.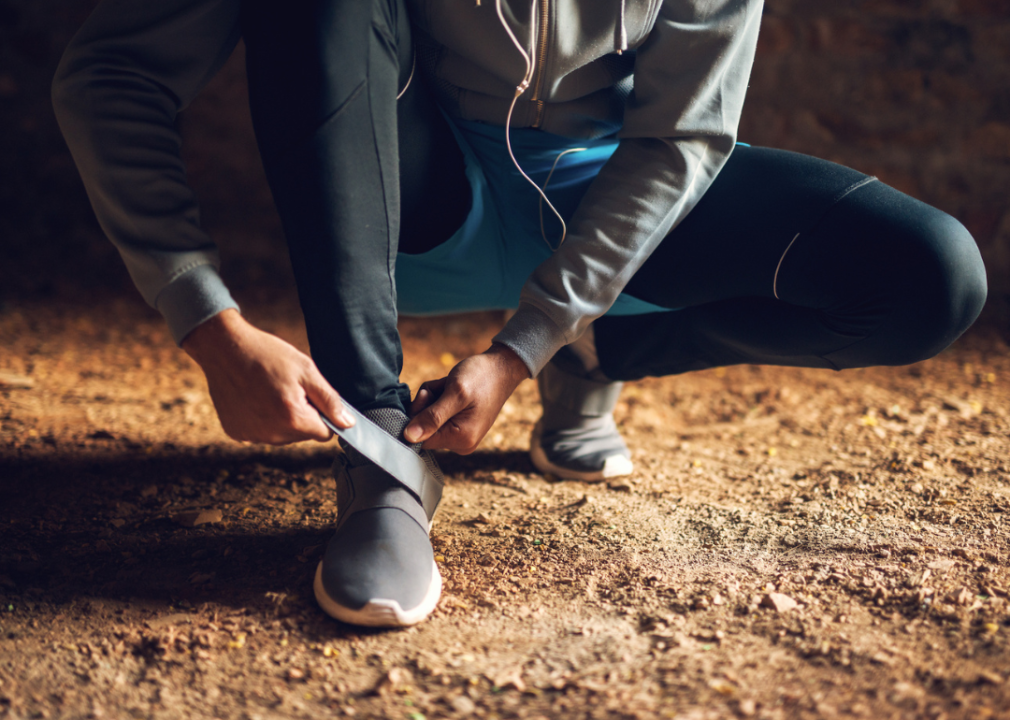 Dusan Petkovic // Shutterstock
Easy on-off and single-only shoes
Whether you work on your feet all day or you're one of the majority of people whose feet are slightly different sizes, footwear can be a challenge for many. For those with various disabilities, even putting on or taking off shoes can be difficult—one that isn't solved by having a full wardrobe of only clogs or sandals.
Today, "easy on-and-off" shoes are a whole category available from many major shoe brands, addressing the need for full shoes like sneakers that are designed to bend open and self-close when the feet step down. Brands also make lines with just one shoe, or a pair made of any two different sizes users need.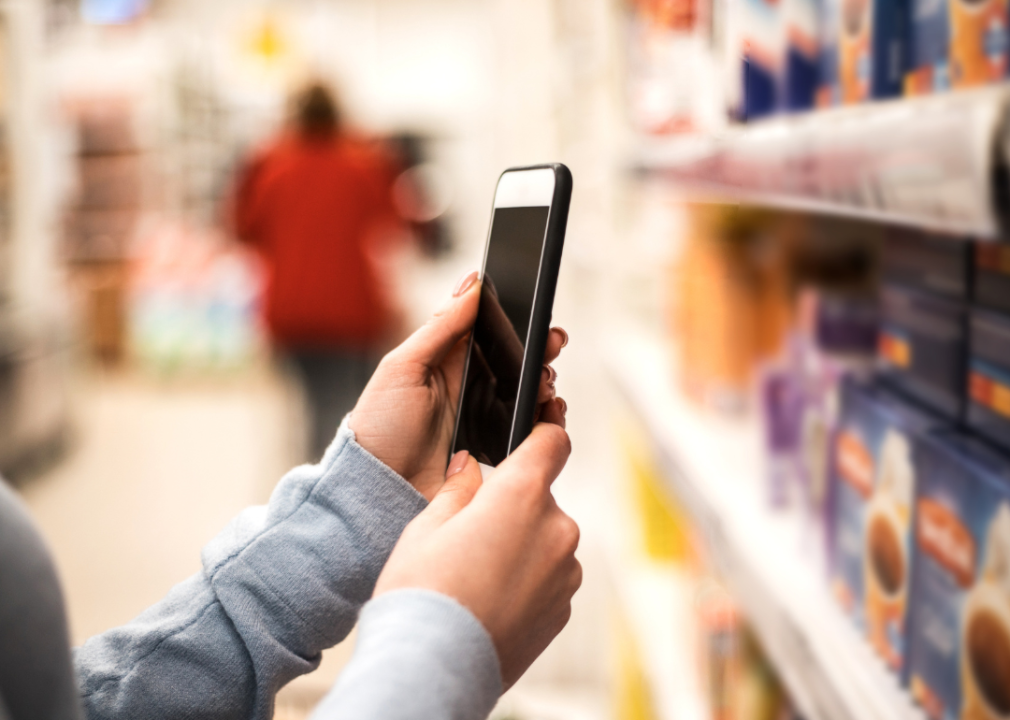 ezhenaphoto // Shutterstock
Cereal boxes with playback information
In a pilot program announced in August 2021, Kellogg's is trying a new kind of cereal box printed with a special code to help customers with vision impairments to understand allergen information.
Food is ubiquitous—eating safely is the lowest possible level of Maslow's hierarchy of needs. Between food allergies, medical intolerances, and conditions like diabetes, many people need to make sure what they're buying is safe to eat. With a high-contrast black-and-white code that's smartphone readable from up to 3 meters away, the new Kellogg's boxes should help blind customers choose safe products.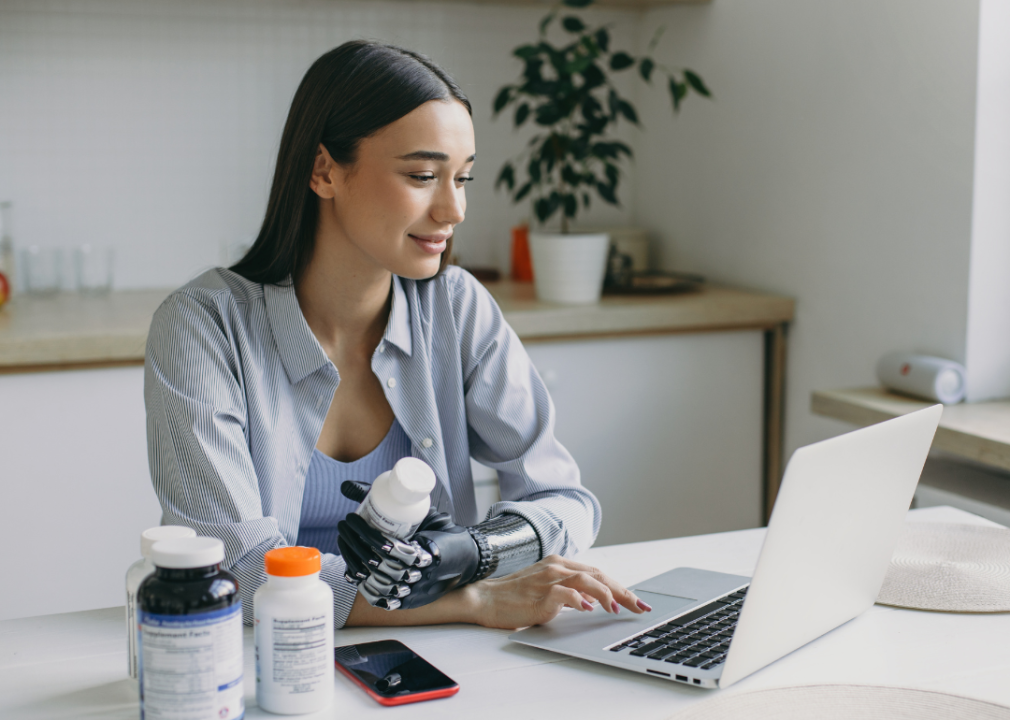 shurkin_son // Shutterstock
Easy-open product lids
Skin care brand Olay is leading the way by offering a line of products released in November 2021 that have easy-open lids made with wide plastic wings. There are many conditions that can make it too difficult to securely grip and open beauty products and medicines. You may have also seen pill bottles with a plastic plate sticking up from the lid to make it easier to grip.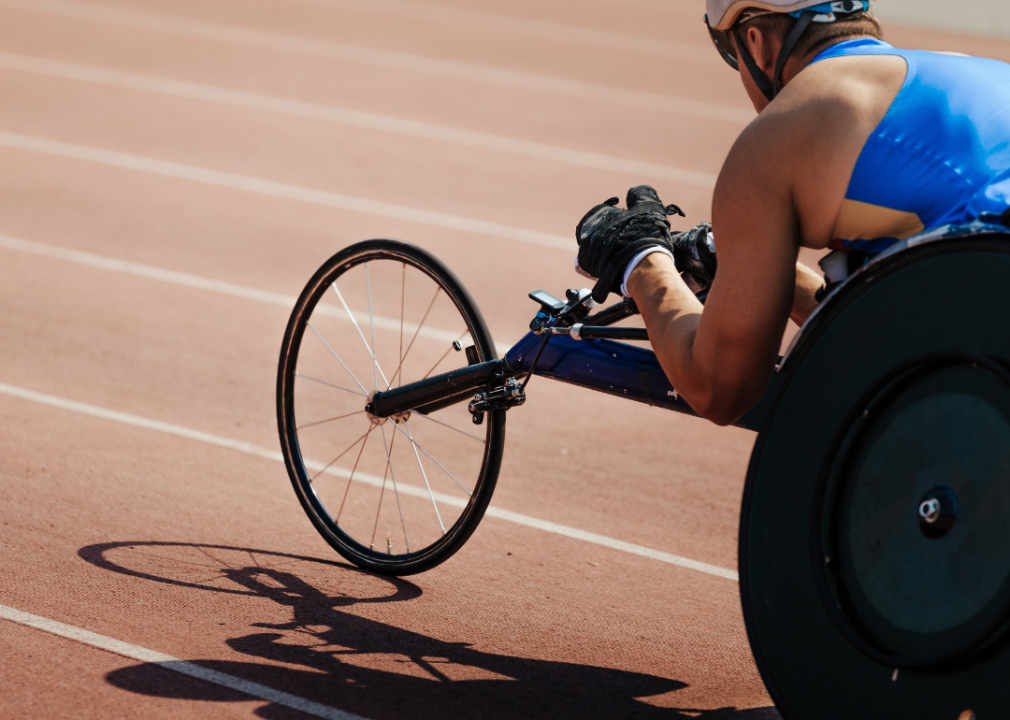 sportpoint // Shutterstock
Easy-grip deodorant
Deodorant is easy to take for granted, but the product is sneakily full of coordination and motor ability challenges upon further reflection. Almost every brand requires two hands. The cylinders are fairly narrow and difficult to grip without fine motor control.
In May 2021, Degree introduced new packaging designed to let customers avoid these design bottlenecks. There's a wider base with indents for gripping, a hooked lid to allow easy hanging and removal, and a wider application area so you need fewer swipes.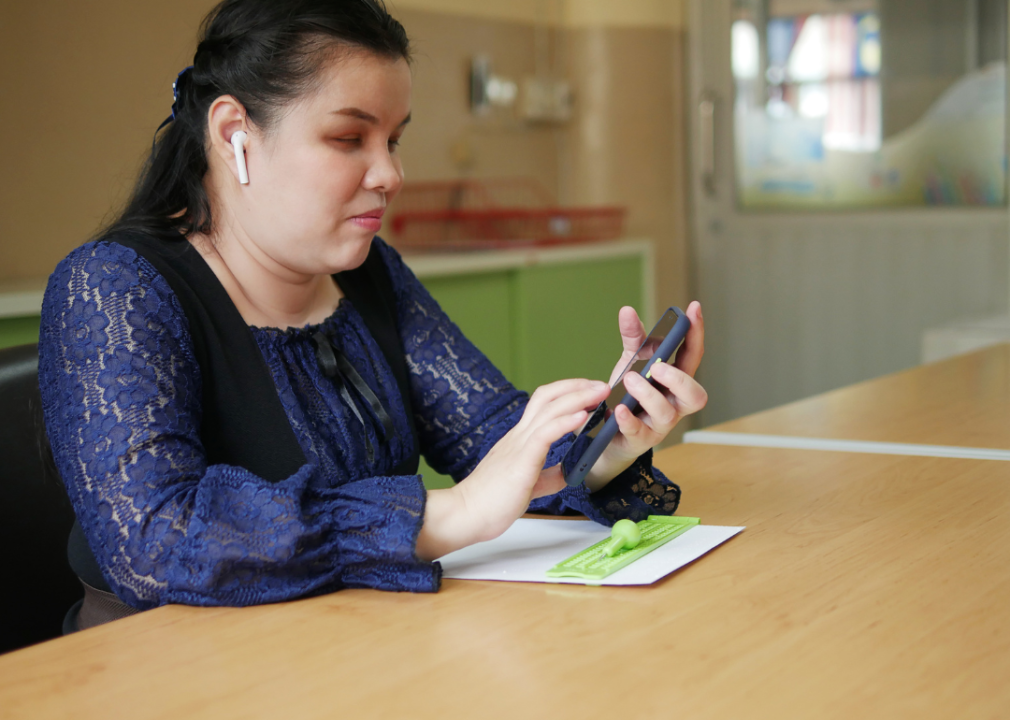 Chansom Pantip // Shutterstock
Easier to read messaging apps
Keen-eyed observers over a certain age will remember when Windows 95 had a high contrast mode with large text and stark bold colors. Those same principles flow through to today: The internet has a whole set of accessibility guidelines for web design.
Makers of messaging apps used by company websites, for example—when a pop-up window invites you to chat with a representative—should follow these guidelines so the text is legible for all kinds of users, including those using screen readers. A screen reader is an assistive device that reads text and image descriptions on a website or app aloud. This may seem straightforward, but many sites and apps have code or special characters that can garble up the flow.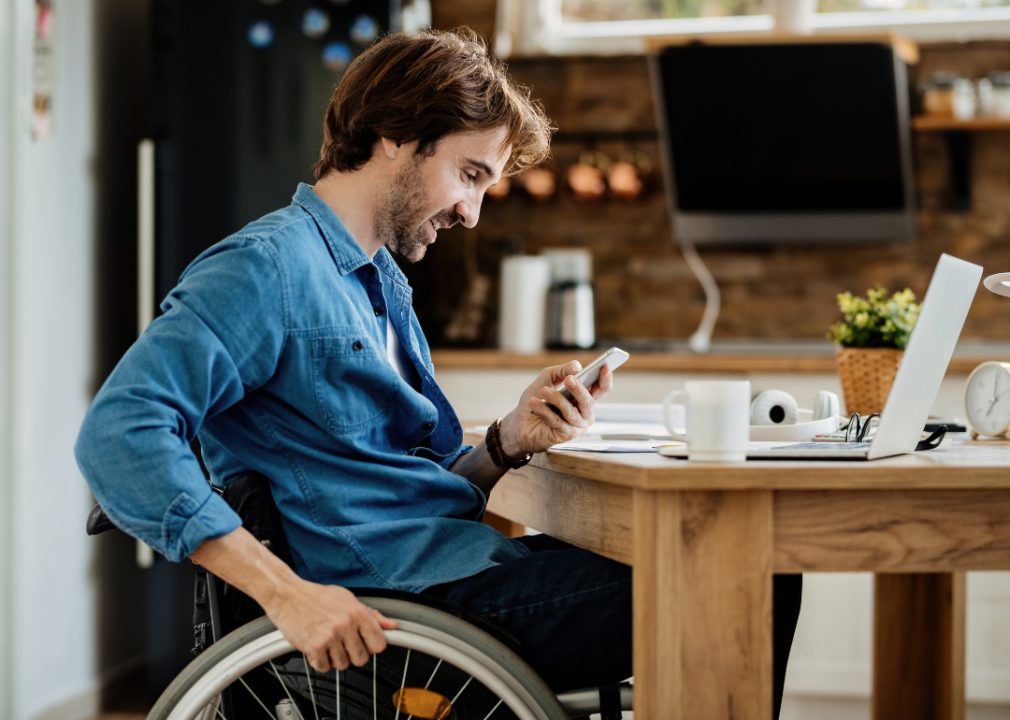 Drazen Zigic // Shutterstock
Smartphone display features
AARP has a great resource list for different smartphone accessibility settings. These include apps that turn everyday sounds and talking into live captioning for deaf or hard-of-hearing users as well as those with auditory processing issues.
You can also scale the text size up or down on your smartphone, though individual apps may not cooperate. One of the major breakthroughs for smartphone accessibility was just a general design principle. Website coders decided it made sense to query what size screen a user had, and serve up a mobile site with much larger text that scales to the narrower phone screen.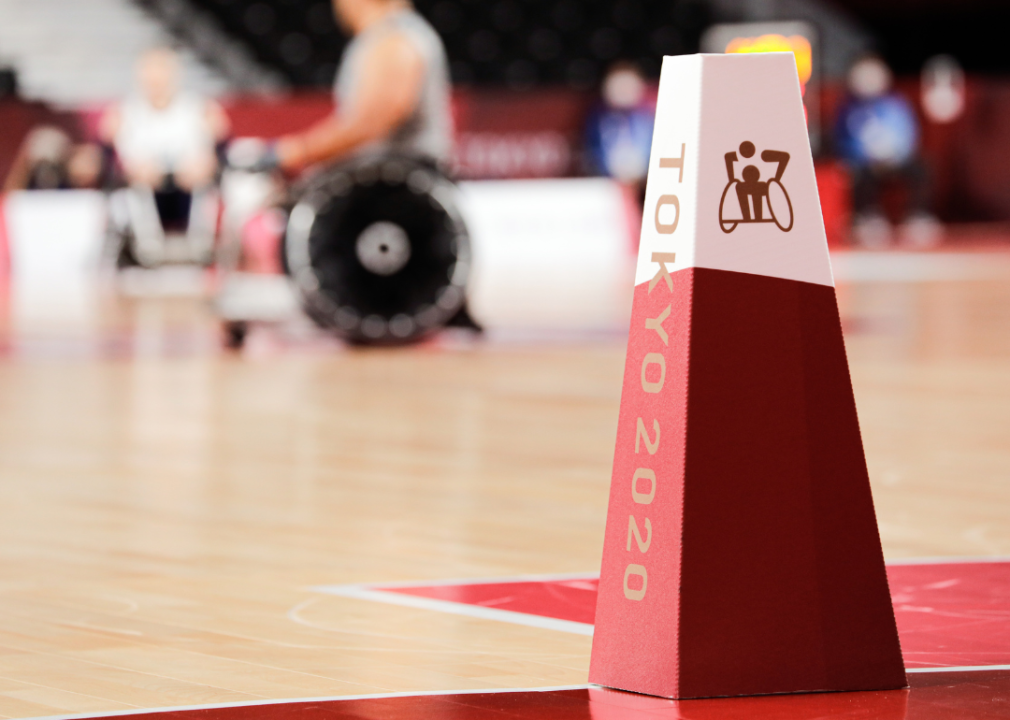 Marco Ciccolella // Shutterstock
Updated signage for people with disabilities
As an art project and public inspiration, Decathlon, the world's largest sporting goods retailer, started updating the symbols of wheelchair users on their handicapped parking spots in November 2021. The new signs were inspired by the Canadian Paralympic team from 2020.
The signs show users engaged in sports like wheelchair rugby, where the culture surrounding the sport has significantly changed from or even surpassed the able-bodied version. Decathlon's aim is to vary and diversify the image associated with wheelchair users to represent more experiences.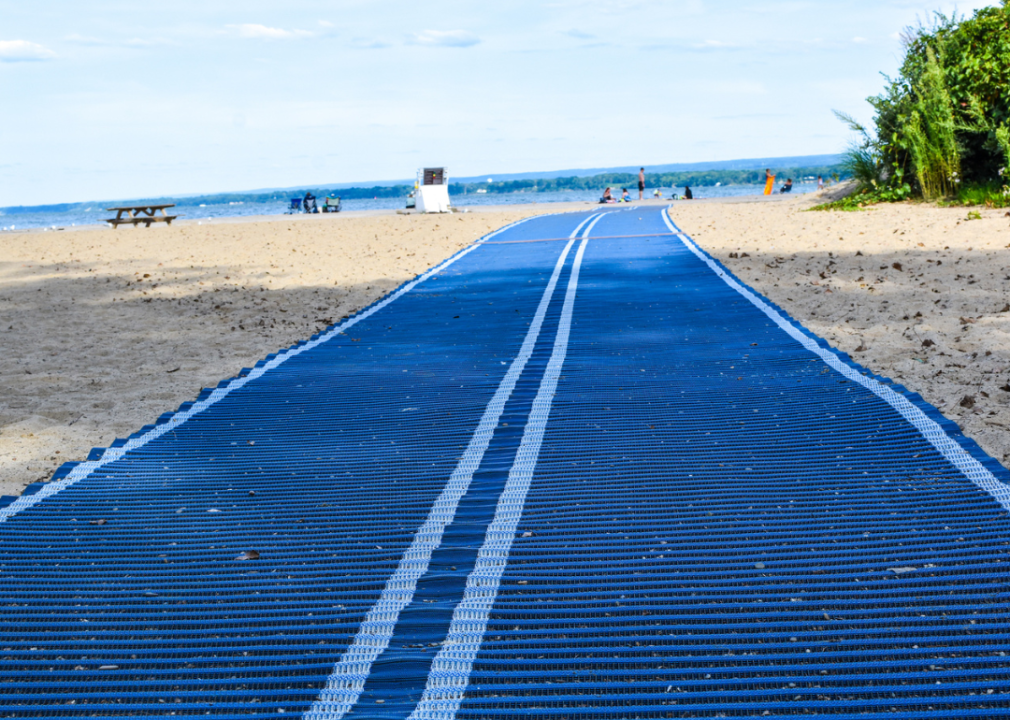 RacheeLynn // Shutterstock
Surface design for outdoor public spaces
Parks are one of the biggest battlegrounds for people with disabilities: They're designed for the larger public, but their setting in nature gives stubborn bureaucrats an excuse not to make accessibility changes.
Sometimes, existing facilities like walking paths have narrow gating that doesn't allow for wheelchair access. Wheelchair users who visit beaches often can't leave the path even to access the public restroom because it's across a sandy stretch. Park designers are working to make parks more accessible with signage, pathways, structures, and more.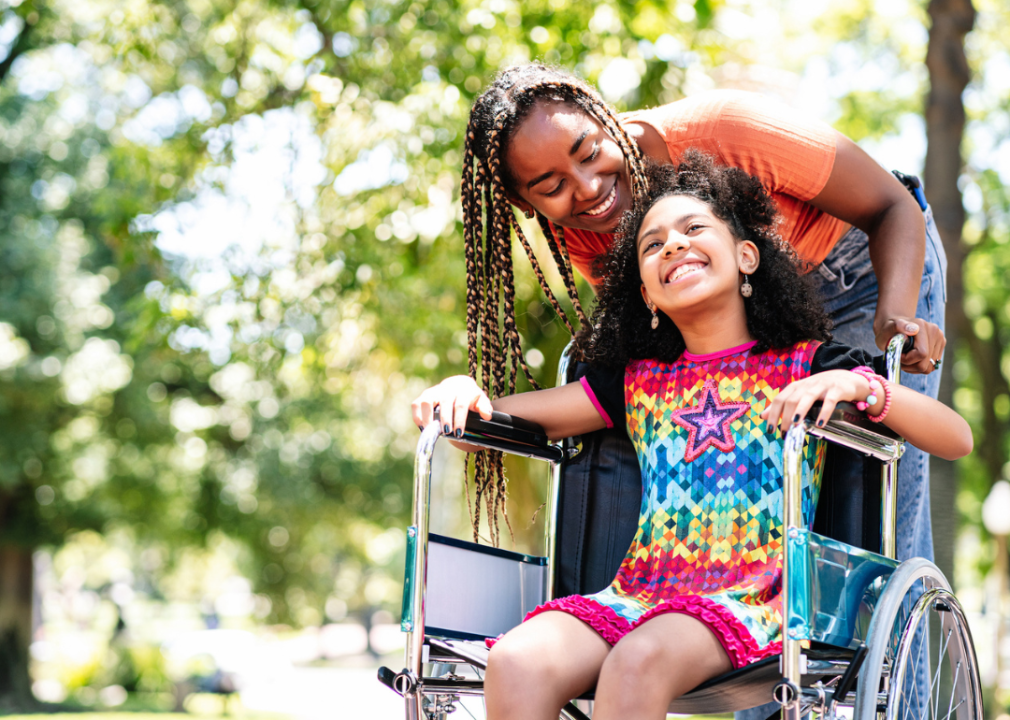 Mix Tape // Shutterstock
Adaptive clothing
Adaptive clothing includes everything from tearaway clothing options to garments designed to be worn while seated. People with sensory issues may want clothing made of the softest materials, with special seams and without any tags.
In the sitcom "Speechless," two moms of kids with disabilities started a business to make adaptive clothing after realizing their children were far from the only ones. Now, large companies like Target and Zappos are getting into the market. Brands that offer these products can secure lifelong customers by making small changes to their lines.
This story originally appeared on Foothold Technology and was produced and
distributed in partnership with Stacker Studio.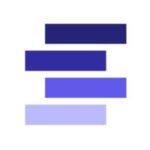 Founded in 2017, Stacker combines data analysis with rich editorial context, drawing on authoritative sources and subject matter experts to drive storytelling.
These regions have the most incoming venture capital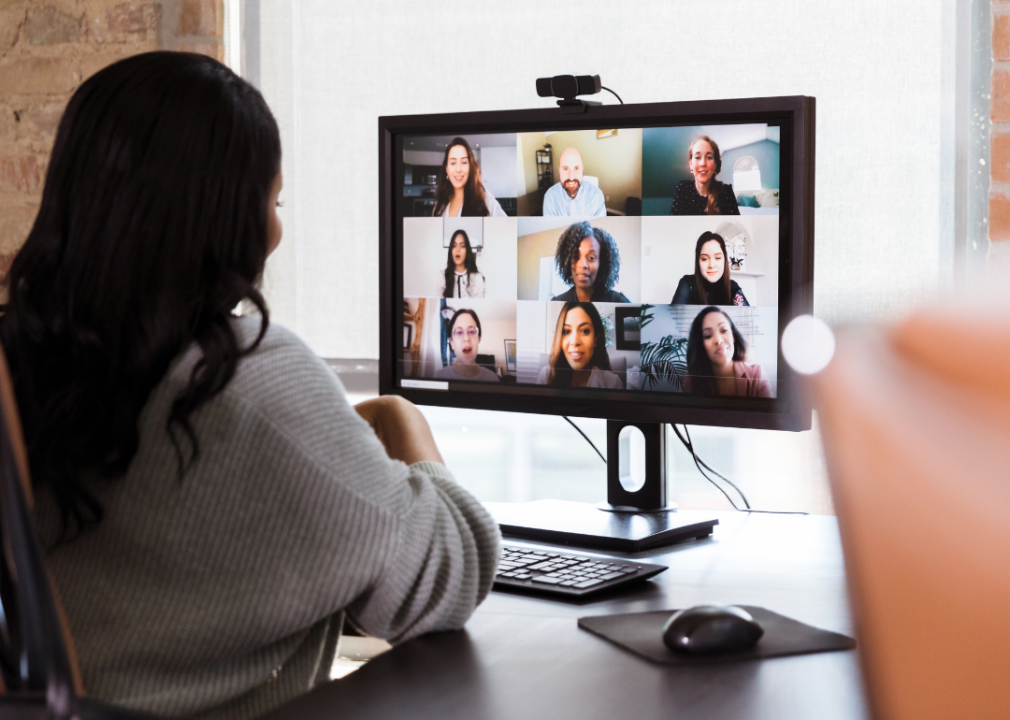 These regions have the most incoming venture capital
Venture capital investment set showstopping records in 2021. Data from the PitchBook-NVCA Venture Monitor shows venture capitalists invested $341.5 billion in U.S. companies—more than double the 2020 amount, which was also a record year for VC.
U.S. startup investing is primarily concentrated in 10 regions. ScOp analyzed PitchBook data to look further into trends in VC investing across those areas over the first half, or H1, of 2022 and the years leading up to it. These 10 regions are combined statistical areas as defined by the Census Bureau, with the exception of Greater Austin (which is a metropolitan statistical area).
Deal sizes and valuations grew fast. In a roundup of 2021 data, PitchBook analyst Cameron Stanfill said incoming investment from corporate venture capitalists and other nontraditional investors drove the growth. Deals also happened faster through virtual meetings, with companies raising funds more often through expedited due diligence.
So far, 2022 hasn't been as explosive, but VC activity is still outperforming the years prior to 2021. Startups raised $144.2 billion as of June 30, compared to $158.2 billion raised in the first half of 2021. That still marks a huge increase over $75 billion raised in H1 2020 and $75.4 billion in H1 2019.
Seed-stage investments were particularly strong in Q2 2022, according to the Venture Monitor report summary. Later-stage companies have had to lower expectations amid the stock market drops, which affect their ability to IPO or to determine prices for private funding rounds.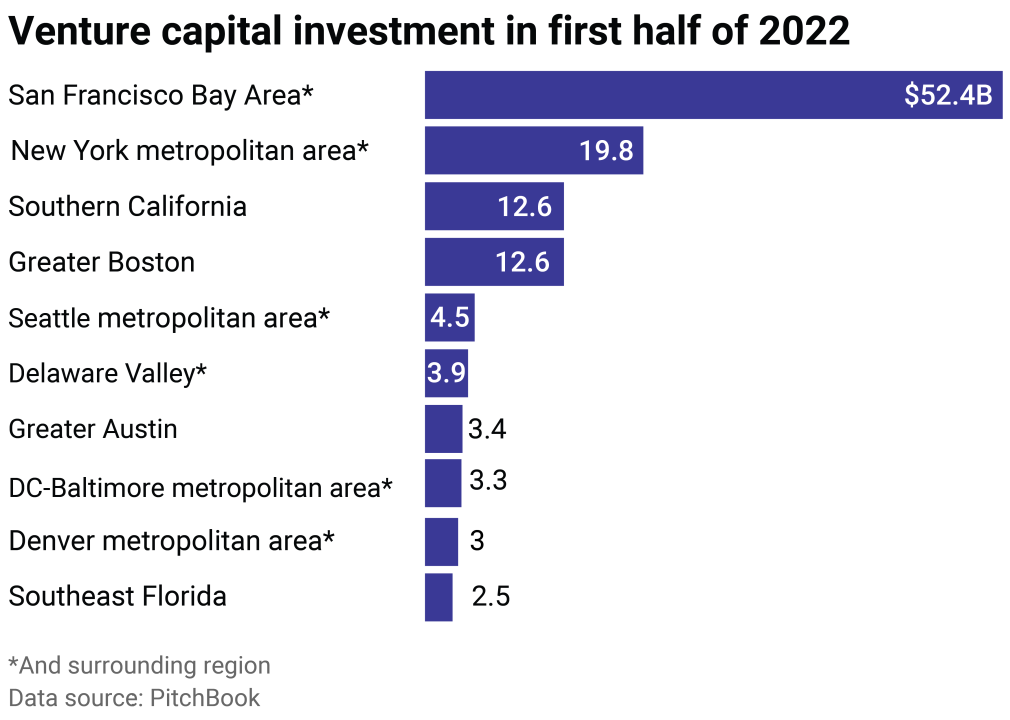 ScOp
Top 10 combined statistical areas for VC investment
The top 10 regions for venture capital investment this year are hubs for technology and other major industries.
As the preeminent leader of the U.S. tech industry, it's no surprise that the San Francisco Bay Area led the way for VC investment in H1. More than a third of VC invested was in this region, according to PitchBook data. Home to industry leaders like Facebook, Google, and Apple, the Bay Area attracts high-tech talent, some of whom branch off to pursue their own ideas and launch new companies. The San Francisco Bay Area is also home to huge venture capital firms, including Y Combinator, which funded more than 200 deals in the region in 2021.
Some of the top Bay Area VC deals in Q2 2022 include software company Remote Technology Inc. ($300 million), sales and payments software company SpotOn Transact Inc. ($300 million), and gene-based treatment startup Kriya Therapeutics Inc. ($270 million).
The New York metro and Greater Boston areas are also established tech centers with a history of relatively high VC investment. Los Angeles is also burgeoning into a major tech hub with rising focus on media and entertainment tech.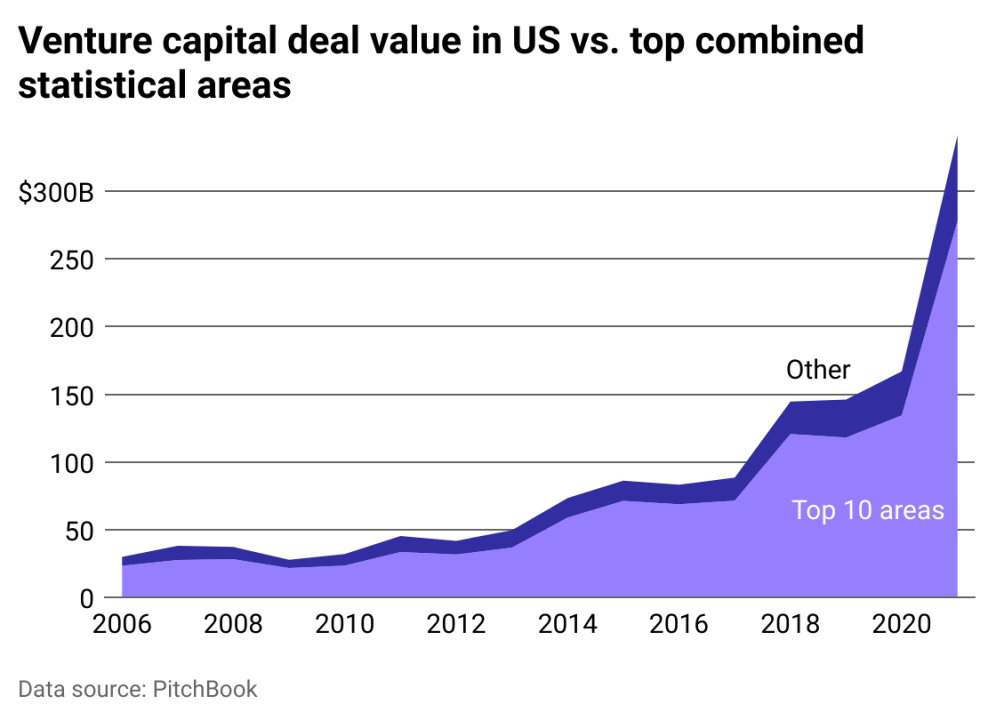 ScOp
US investments concentrated in top cities
Nearly 82% of U.S. venture capital in H1 2022 was invested in the top 10 markets. That figure has been in the low 80s since 2014. Before that, it had mainly hovered around the low-to mid-70s since PitchBook began publishing data in 2006.
Deal concentration has heightened in top markets compared to historical figures. The Bay Area's share was 22% in 1995, increasing to 36% in 2022 so far. The New York metro area grew its share from 3% in 1995 to nearly 14% today. This makes evident that tech isn't yet spreading out as much as some predicted it might in an age of increased virtual meetings and remote work.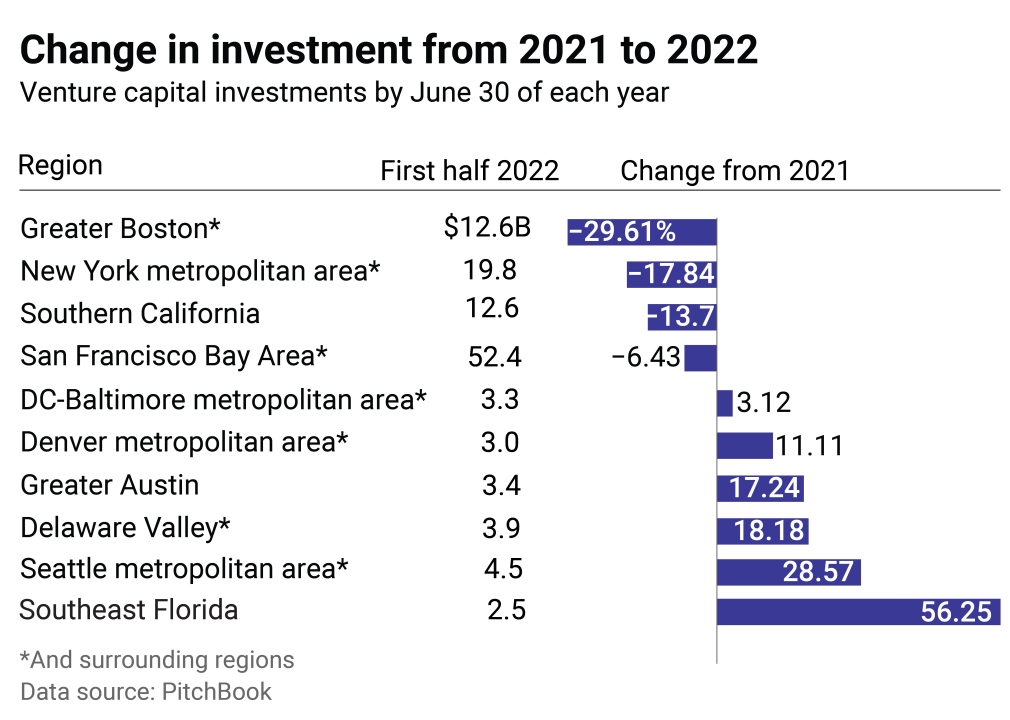 ScOp
Change in investments from last year
In some cities, VC investment actually increased in H1 2022 compared to the same time last year. The four biggest markets all saw VC decreases, but the rest of the top 10 had gains in VC investment.
The largest percent increase occurred in the Southeast Florida region, which grew from $1.6 billion to $2.5 billion. Crypto, blockchain, and Web3 startups drew the most investment in Miami. Close to $1 billion of Florida funds raised were in three mega-rounds, or those greater than $100 million. There was also a mix of funding rounds by companies that were founded in South Florida, and those that recently moved to the area.
The Seattle metro area had the next-highest increase, with startups growing investments from $3.5 billion to $4.5 billion. This combined statistical area is the fifth largest for VC investments in 2022 so far. The Seattle metro region is headquarters to tech leaders including Amazon and Microsoft and serves as a major hub for the likes of Meta, Google, Apple, and others. The hub is known more broadly for its cloud computing expertise. Major local investors include Madrona Venture Group, M12 (formerly Microsoft Ventures), and PSL Ventures—a branch of startup studio Pioneer Square Labs.
This story originally appeared on ScOp and was produced and
distributed in partnership with Stacker Studio.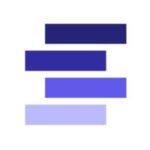 Founded in 2017, Stacker combines data analysis with rich editorial context, drawing on authoritative sources and subject matter experts to drive storytelling.