Twitter stock falls as Musk mocks lawsuit threat
Twitter shares tumbled Monday as Elon Musk issued a mocking, defiant commentary about a looming court battle after he ditched a $44 billion buyout of the social media giant.
About 60 minutes into trading Monday, Tesla shares sank 7.0 percent to $34.24.
After weeks of threats, Musk on Friday pulled the plug on the deal, accusing the company of "misleading" statements about the number of fake accounts, according to a letter from his lawyers included in a US securities filing.
In his first public remarks since the announcement, Musk took to Twitter late Sunday night to troll the company after it said it would sue to enforce the deal. 
"They said I couldn't buy Twitter. Then they wouldn't disclose bot info. Now they want to force me to buy Twitter in court. Now they have to disclose bot info in court," Musk wrote in a tweet, with each of the four statements accompanied by pictures of Musk laughing with increasing glee.
A second tweet showed an image of martial arts star Chuck Norris behind a chess board, which Musk captioned, "Chuckmate."  
Musk's termination of the takeover agreement he inked in April sets the stage for a potentially lengthy court battle with the company, which initially opposed a transaction with the unpredictable billionaire entrepreneur. 
The original merger agreement contained a $1 billion breakup fee.
Twitter has defended its fake account oversight and said it will sue to force Musk to complete the deal.
The social network says the number of fake accounts is less than five percent, a figure challenged by the multi-billionaire who believes the number to be much higher.
According to several US media reports, Twitter has hired prominent New York law firm Wachtell, Lipton, Rosen & Katz. Twitter declined to comment to AFP.
– Still a chance at deal? –
The latest back-and-forth follows weeks of public squabbling between the sides after Musk amplified the fake accounts issue, with some analysts speculating that he was getting cold feet about a deal announcement that had aroused criticism from progressive advocacy groups concerned about Musk's political agenda.
Musk's norm-defying conduct has come as little surprise to longtime watchers of the Tesla boss, who are accustomed to a constant stream of statements that flout or test convention and sometimes provoke a crackdown from regulators.
Some market watchers predicted the deal would fall apart shortly after it was announced, but others still saw a way forward on Monday even in the wake of the latest happenings.
"While the two parties likely are facing a lengthy battle of which the final decision remains very uncertain, we believe Twitter may have the stronger case," said Morningstar analyst Ali Mogharabi. "We also think that a scenario remains where Musk and Twitter reach a new, lower-price agreement."
But Mogharabi lowered his estimate for Twitter shares to $47 from Musk's bid price of $54.20, saying, "we expect Twitter will likely face distractions that set back its efforts to grow revenue and expand margins."
For analyst Dan Ives at Wedbush Securities, "this is a 'code red' situation for Twitter and its Board as now the company will go head to head against Musk in a Game of Thrones court battle."
"We see no other bidders emerging at this time while legal proceedings play out in the courts."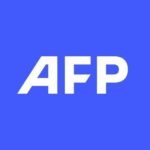 With 2,400 staff representing 100 different nationalities, AFP covers the world as a leading global news agency. AFP provides fast, comprehensive and verified coverage of the issues affecting our daily lives.
Deliveroo says losses grow, to exit Netherlands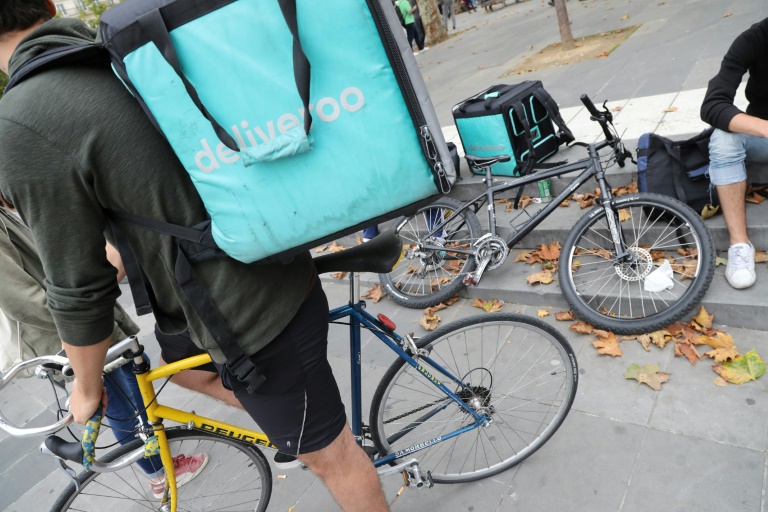 Deliveroo, the international delivery food app, announced Wednesday a big increase in losses as investment costs ate into rising revenues, adding it planned to exit its struggling Netherlands market.
Loss after tax jumped 41 percent to £153.8 million ($186 million) compared with the first six months of last year, the British group said in a statement.
Revenue grew 12 percent to £1 billion despite easing Covid curbs and controversy over treatment of its riders.
Deliveroo said the outlook was clouded by strong inflation and the Ukraine war.
However, company founder and chief executive Will Shu expressed confidence in the company's ability "to adapt financially to any further changes in the macroeconomic environment".
– Netherlands exit –
Deliveroo said it "proposes to consult on ending its operations in the Netherlands", noting it did "not hold a strong local position" in the country.
The company added that it "would require a disproportionate level of investment, with uncertain returns, to reach and sustain a top tier market position".
A planned exit from the Netherlands towards the end of November follows Deliveroo's departure from Spain last year, although the group on Wednesday said it had gained market share in the UK and Italy.
It added that overall marketing and other investment costs, including spend on technology, jumped 29 percent to almost £369 million in the first half.
Deliveroo has enjoyed strong sales growth in a short space of time but faces questions over its sustainability, highlighted by its failed stock market debut which took place in London last year.
Its initial public offering was the capital's biggest stock market launch for a decade, valuing the group at £7.6 billion.
But its share price tumbled on launch day by almost a third from the IPO price of £3.90 as investors questioned Deliveroo's treatment of its self-employed riders.
A French court of appeal last month found Deliveroo guilty of "undeclared work" for classifying a courier as an independent contractor instead of an employee.
In early London trading following Wednesday's earnings update, Deliveroo's share price rose 0.8 percent at 92 pence.
"Stay-at-home stocks like Deliveroo fared extremely well during the pandemic when restaurants and bars were shut and households were forced into lockdown," noted Victoria Scholar, head of investment at Interactive Investor.
"However, the reopening of the economy combined with stiff competition from the likes of Just Eat and Uber Eats and q-commerce (quick-commerce) players like Gorillas and Go Puff, as well as the cost-of-living crisis, have created an extremely challenging environment."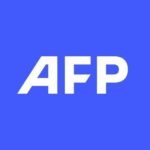 With 2,400 staff representing 100 different nationalities, AFP covers the world as a leading global news agency. AFP provides fast, comprehensive and verified coverage of the issues affecting our daily lives.
Space invaders: How video gamers are resisting a crypto onslaught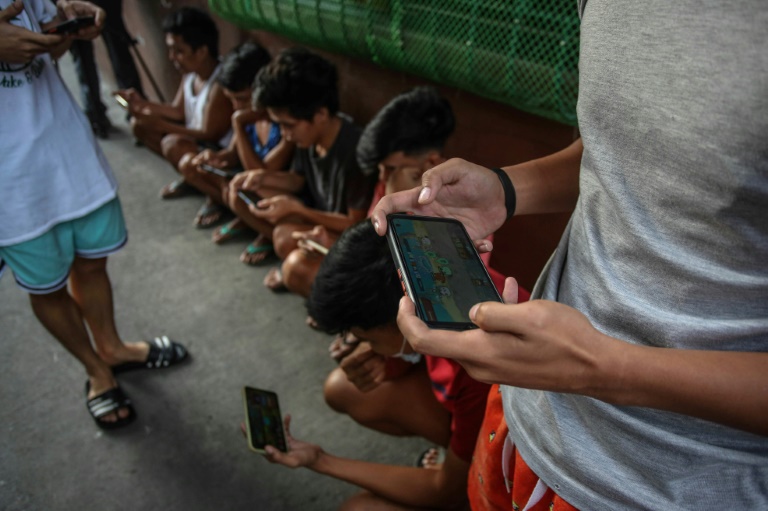 When video game designer Mark Venturelli was asked to speak at Brazil's biggest gaming festival, he submitted a generic-sounding title for his presentation — "The Future of Game Design" — but that was not the talk he gave.
Instead, he launched into a 30-minute diatribe against the blockchain technology that underpins cryptocurrencies and the games it has spawned, mostly very basic smartphone apps that lure players with the promise of earning money.
"Everything that is done in this space right now is just bad — actually it's terrible," he told AFP.
He is genuinely worried for the industry he loves, particularly because big gaming studios are also sniffing around the technology.
To crypto enthusiasts, blockchain will allow players to grab back some of the money they spend on games and make for higher-stakes enjoyment.
Critics say the opposite is true — game makers will capture more profits while sidestepping laws on gambling and trading, and the profit motive will kill all enjoyment.
The battle lines are drawn for what could be a long confrontation over an industry worth some $300 billion a year, according to Accenture.
– 'Ecologically mortifying' –
Gamers like Venturelli might feel that they have triumphed in the early sorties.
Cryptocurrencies have crashed recently and dragged down the in-game tokens that had initially attracted players.
"Nobody is playing blockchain games right now," Mihai Vicol of Newzoo told AFP, saying between 90 and 95 percent of games had been affected by the crash.
Ubisoft, one of the world's biggest gaming firms, last year tried to introduce a marketplace to one of its hit games for trading NFTs, the digital tokens that act as receipts for anything from art to video game avatars.
But gamers' forums, many already scattered with anti-crypto sentiment, lit up in opposition.
Even French trade union IT Solidarity got involved, labelling blockchain "useless, costly, ecologically mortifying tech" — a reference to the long-held criticism that blockchain networks are hugely power hungry.
Ubisoft quickly ditched the NFT marketplace in Tom Clancy Ghost Recon Breakpoint.
Last month, Minecraft, a world-building game hugely popular with children and teenagers, announced it would not allow blockchain technology.
The firm criticised the "speculative pricing and investment mentality" around NFTs and said introducing them would be "inconsistent with the long-term joy and success of our players".
The wider sector also has a serious image problem after a spectacular theft earlier this year of almost $600 million from Axie Infinity, a blockchain game popular in the Philippines.
Analyst firm NonFungible last week revealed that the NFT gaming sector crashed in the second quarter of this year with the number of sales plunging 22 percent.
All of this points to a bleak time for crypto enthusiasts, but blockchain entrepreneurs are not giving up.
– 'Revolutionise' gaming –
Sekip Can Gokalp, whose firms Infinite Arcade and Coda help developers introduce blockchain to their games, argues it is still "very early days".
He told AFP some of the attention-grabbing play-to-earn games had been "misguided" and he was convinced the technology still had the potential to "revolutionise" gaming.
Reports of a culture clash between gamers and crypto fans, he said, were overplayed and his research suggested there was substantial overlap between the two communities.
Gokalp can take heart from recent announcements by gaming giants such as Sega and Roblox, a popular platform mostly used by children, indicating they are still exploring blockchain.
And Ubisoft, despite abandoning its most high-profile blockchain effort, still has several crypto-related projects on the go.
Among the many benefits trumpeted by crypto enthusiasts are that the blockchain allows players to take items from one game to another, gives them ownership of those items and stores their progress across platforms.
Vicol, though, reckons blockchain gaming needs to find other selling points to succeed.
"It could be the future," he said, "but it's going to be different to how people envisage it today".
Brazilian Venturelli, whose games include the award-winning Relic Hunters, used his talk at the BIG Festival in Sao Paulo to dismiss all the benefits trumpeted by crypto fans as either unworkable, undesirable or already available.
And he told AFP that play-to-earn games risked real-world damage in Latin America — a particular target for the industry — by enticing young people away from occupations that bring benefits to society.
He said many people he knows, including venture capitalists and the heads of billion-dollar corporations, shared his point of view.
"They came to congratulate me on my talk," he said.
But with new blockchain games emerging every day, he accepts that the battle is far from over.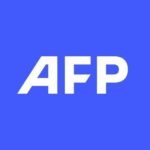 With 2,400 staff representing 100 different nationalities, AFP covers the world as a leading global news agency. AFP provides fast, comprehensive and verified coverage of the issues affecting our daily lives.
In Norway, old oil platforms get a second life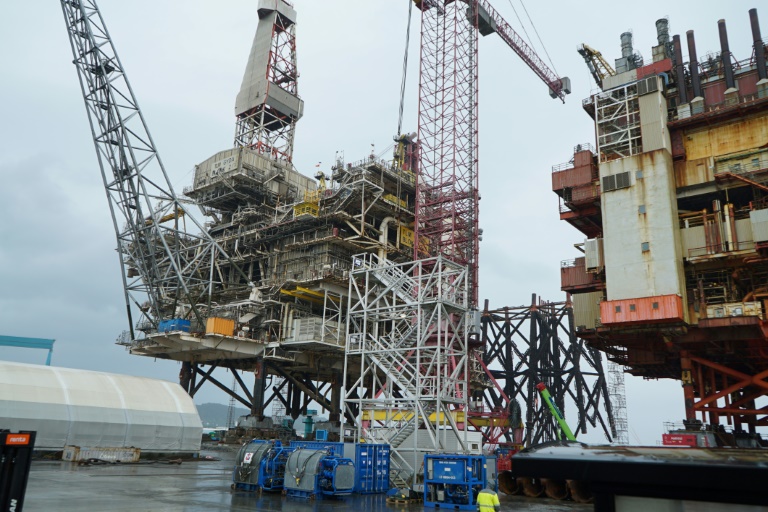 At an industrial yard in southwestern Norway, decommissioned oil platforms are slowly being dismantled for a second life in the circular economy.
Three gigantic disused platforms stand on the docks on the island municipality of Stord where they are being taken apart bit by bit — as much as 98 percent of their total 40,000 tonnes is suitable for recycling.
"If you come here in a year-and-a-half, you will see nothing left", says Sturla Magnus, a senior official at Aker Solutions, a group specialised in both building and dismantling oil platforms.
Behind him, workmen in hardhats and fluorescent jackets are busy on the three structures: the platform from the Gyda field that was closed in 2020, and two others that have paid their dues at the Valhall field still in operation.
Once the security inspections are complete and the electrical equipment and dangerous materials like asbestos have been removed, the remainder — the giant, empty shells — are left to powerful cutting machines.
The most attractive waste are the tens of thousands of tonnes of high-quality steel, which can be reused on new oil platforms, other industrial structures or offshore wind turbines.
"This is steel that has to stand up to the harsh weather conditions in the North Sea. In other words, this is the best there is", says Thomas Nygard, project director for decommissioning at Aker Solutions.
While the company is a player in the highly polluting oil industry and still makes more oil installations than it demolishes, it is in favour of recycling.
According to various estimates, one kilo (2.2 pounds) of recycled steel generates 58-70 percent less greenhouse gas emissions than a kilo of new steel.
– 10,000 installations to dismantle –
The North Sea is one of the oldest offshore oil and gas basins in the world and is gradually being depleted. Many of the oil platforms there are coming to the end of their life spans.
In a 2021 report, the industry association Oil and Gas UK (OGUK) — which has since changed name to Offshore Energies UK (OEUK) — forecast that more than one million tonnes of North Sea platforms would need to be dismantled by the end of the decade.
That is a large market, and one that is growing. Several years ago, OGUK's forecast was for 200,000 tonnes.
"If you look globally, it's probably close to 10,000 installations which are going to at some point in time come back to shore", Magnus says.
Aker Solutions' current workload is scheduled through 2028.
Meanwhile, some platforms are being maintained despite their advanced age.
One of Norway's oldest platforms, Statfjord A, has been in use since 1979. It was due to be taken out of service in 2022, but oil giant Equinor decided in 2020 to extend its life span until 2027.
The same is true for two other platforms in the same field, Statfjord B and C, which are only a few years younger, but have been extended until 2035.
The reprieve is due to the remaining oil reserves which are believed to be "considerable", a decision sure to have been sugar-coated by soaring oil prices.
– Environmental stakes –
Nevertheless, even some environmental activists are reluctant to see the platforms disappear entirely.
The earliest installations were made with legs of concrete — metal was preferred for later models — and according to the Norwegian branch of Friends of the Earth, the cement made for "fantastic" artificial corals because of its rough, pock-marked surface.
"All those who have worked on a platform will tell you: there are a lot of big fish that live nearby because there's no industrial fishing and the fish can grow to be up to 10 years old", says the group's marine biologist, Per-Erik Schulze.
The organisation has therefore called for the cement pillars to be left at sea, difficult as they are to uproot. The rest can be dismantled and marine reserves created around the sites.
After siphoning the depths of the oceans for decades, Norway's oil sector could thereby end up helping to protect them — even if just a little.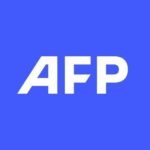 With 2,400 staff representing 100 different nationalities, AFP covers the world as a leading global news agency. AFP provides fast, comprehensive and verified coverage of the issues affecting our daily lives.