Twitter's future uncertain as it faces messy breakup with Musk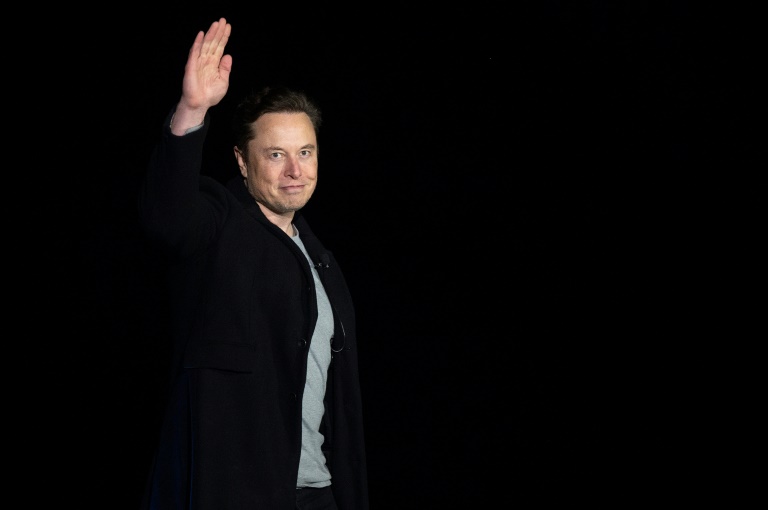 Courted and then jilted by the world's richest person, Twitter looks well positioned to win a court battle with Elon Musk over a $1 billion breakup fee and more — but the company will not emerge unscathed.
The entire saga has left observers baffled by what Wedbush analyst Dan Ives described as "one of the craziest business stories ever."
"I think it starts off as a circus show and it's ending as a circus show," Ives told AFP. 
Musk, the founder of electric car company Tesla, sent a letter to Twitter on Friday saying he was pulling out of the controversial deal he made in April to buy the platform for $54.20 per share, or $44 billion in total. 
But such merger agreements are "designed to prevent buyers from getting cold feet and deciding they want to walk away," explains Ann Lipton, a professor of law at Tulane University who specializes in corporate litigation.
Musk, who also heads SpaceX, has accused the social media giant of "false and misleading representations" about the number of fake accounts on its platform.
His lawyers also point to recent Twitter employee layoffs and hiring freezes, which they say are contrary to the company's obligation to continue operating normally. 
Those arguments may be valid, but they do not merit pulling out of the deal, says Lipton, dismissing them as "nitpicky."
"It's not enough, unless he can show that the representations (about fake accounts) are not just false, but also that they dramatically call the fundamentals of the deal into question," she explains. 
"Looks very much like Musk is legally wrong."
– 'Twitter would die off' –
That leaves the possibility that the multi-billionaire is actually trying to renegotiate the price down. 
This tactic has been used successfully elsewhere, such as by LVMH: two years ago, the global luxury giant broke off a deal to acquire Tiffany before getting a discount. 
But experts don't see how Musk and Twitter could agree on a different price at this point, given that the platform's stock has lost more than a quarter of its value since late April. 
"Both have a lot to lose," Lipton points out. 
If Twitter wins in court, the mercurial entrepreneur will, at a minimum, have to pay a few billion dollars in damages. 
At worst, he could be forced to honor his commitment and buy Twitter at a price that has become exorbitant, while his fortune has melted down by tens of billions of dollars in recent months.
But though this would be a victory for shareholders, it would still leave Twitter in Musk's hands — and his libertarian vision of absolute free speech is not aligned with that of many of the employees, users and advertisers on whom the platform's business model depends.
"Twitter is worse off than six months ago, but in the long run, it's better off without him," says Creative Strategies analyst Carolina Milanesi. 
"It feels like a toy that a spoiled kid wants, but doesn't really know what to do with, so he would get bored of it, and not give it the attention it deserves, and forget it in a corner … Twitter would die off slowly and painfully," she predicts.
– 'Battle on all fronts' –
Any court proceedings are expected to last for months, especially since Musk "will drag it out," according to Lipton. 
"Twitter is in a strong position," she says.
But Musk, followed by more than 100 million people on the platform, "will try to embarrass them — it will be distracting and demoralizing for employees," she argues.
He has already harassed the platform with highly critical tweets, mockery and outlandish suggestions, encouraged by his many fans. 
For Twitter, "it's going be a battle on all fronts — keeping employees, competitors going after their business, brand issues, investors believing the numbers," says Ives, the Wedbush analyst. 
Unlike its Silicon Valley neighbors, Twitter has never been a money-making machine, able to turn users' attention into astronomical advertising revenues. 
"The past few months have been a huge distraction for Twitter, keeping it from focusing on its business fundamentals," notes Debra Williamson of eMarketer. 
"If Musk is able to terminate the deal, Twitter will still be left with the same problems it had before he came on the scene," she says.
"Its user growth is slowing. And while ad revenue is still growing marginally, Twitter is now dealing with a slowing economy that could squeeze ad spending on all social platforms."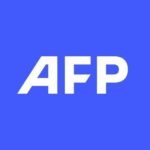 With 2,400 staff representing 100 different nationalities, AFP covers the world as a leading global news agency. AFP provides fast, comprehensive and verified coverage of the issues affecting our daily lives.
Boeing delivers first 787 in a year
Boeing delivered a 787 Dreamliner to American Airlines on Wednesday, the first of that aircraft to be sent to a customer in over a year due to defects discovered in the plane.
US air safety regulators on Monday cleared the aviation giant to resume deliveries of the top-selling widebody after Boeing made changes to its production process.
"We have resumed 787 deliveries, following our thorough engineering analysis, verification and rework activities to ensure all airplanes conform to Boeing's exacting specifications and regulatory requirements," a company spokesperson confirmed to AFP.
It was the first delivered to a customer since June 2021.
But for American the wait was longer.
"Today is an exciting day! We're thrilled to welcome our first BoeingAirplanes 787-8 delivery since April 2021," the company said on Twitter.
The 787's travails date to late summer 2020, when the company uncovered manufacturing flaws with some jets, and subsequently identified additional issues, including with the horizontal stabilizer.
The difficulties curtailed deliveries between November 2020 and March 2021. Boeing suspended deliveries later in spring 2021 after more problems surfaced.
However, the company said none of the issues posed "an immediate safety of flight concern for the in-service 787 fleet."
The news will be welcomed by US airlines and travelers who have suffered from massive delays and canceled flights in recent weeks, partly due to the shortage of aircraft.
American said it currently has 47 of the planes in its fleet, and has ordered another 42.
Inability to deliver the Dreamliner has dragged down Boeing's profits, which plunged 67 percent in the second quarter. And the manufacturing changes have led to billions in additional costs for the company.
The firm has delivered just over 1,000 of the planes since it was first introduced in 2004.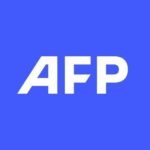 With 2,400 staff representing 100 different nationalities, AFP covers the world as a leading global news agency. AFP provides fast, comprehensive and verified coverage of the issues affecting our daily lives.
Brazil farmers bet on environmentally friendly cotton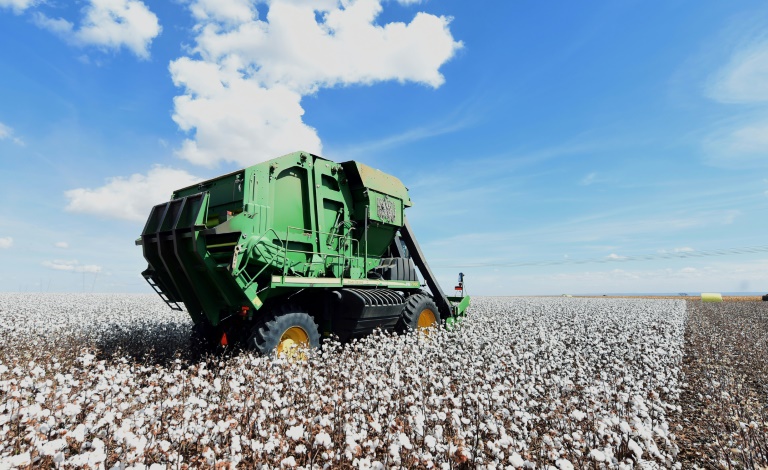 The road through Cristalina, Brazil is in the middle of the tropics, but the fields on either side look like they are covered in snow — little white puffs of cotton stretching to the horizon.
The alabaster plants interspersed with the corn and soybean fields outside the central-western town are part of a silent revolution in Brazil: facing negative attention over the agribusiness industry's environmental impact, farmers are increasingly turning to cotton and adopting sustainable techniques to produce it.
After increasing exports 15-fold in the past two decades, Brazil is now the world's second-biggest cotton supplier, after the United States — and the biggest producer of sustainable cotton.
No less than 84 percent of the cotton grown in the South American agricultural giant is certified by the Better Cotton Initiative (BCI), an international non-profit group to promote sustainable cotton farming.
"Consumers have changed. People don't want to buy products any more than don't respect nature and its cycles," says entomologist Cristina Schetino of the University of Brasilia, who specializes in cotton farming.
The industry is trying to improve the international image of Brazilian farming, tarnished by a history of slave labor, heavy pesticide use and the destruction of the Amazon rainforest for agriculture, a trend that has accelerated under far-right President Jair Bolsonaro — an agribusiness ally.
In 2005, the Brazilian Cotton Producers' Association (Abrapa) launched a sustainability training program for farmers and introduced protocols on efficiently using water and pesticides and phasing out toxic products in favor of biological fertilizers.
A new tracing program launched with Brazilian clothing brands meanwhile lets consumers check how cotton goods were produced.
Last season, cotton farmers in Brazil replaced 34 percent of chemical pesticides with biological ones, Abrapa says.
They have also started using drones to apply pesticides more efficiently.
Switching to sustainable techniques is "a re-education process," says Abrapa's executive director, Marcio Portocarreiro.
"At first, farmers tend to think manly about the impact on their bottom line. But when they get past that phase… they realize that farming sustainably gives them a guaranteed market," he told AFP.
– Added value –
Located outside Cristalina, around 130 kilometers (80 miles) south of Brasilia, the capital, Fazenda Pamplona is one of Brazil's biggest proponents of sustainable cotton.
The 27,000-hectare (67,000-acre) operation, run by agribusiness giant SLC Agricola, is like a small city in the middle of the countryside, with a banquet hall, a children's park, sports fields and housing for employees.
The farm aims to retain workers by creating a home where they will want to stay, says production coordinator Diego Goldschmidt.
He stands in front of two enormous bales of cotton, labeled with QR codes that detail their harvest.
"These are already sold," he beams.
The farm produced more than 600,000 tonnes last year, 99 percent of it for export.
Sustainable cotton sells for prices up to 10 percent higher than conventional cotton.
"Besides being the right thing to do for society and the environment, it provides added value," says Goldschmidt.
– Aiming high –
But cotton remains one of the most pesticide-intensive crops, using more than double that of soy per hectare.
The problem is the prevalence of pests such as boll weevils and the absence of organic products to stop them, says Schetino.
"There's still a lot of dependence on chemical products, which have a negative environmental impact," says the entomologist, who is researching alternatives.
Brazil cultivates around 1.6 million hectares of cotton a year. It is a key supplier for the global garment industry, exporting to the likes of China, Vietnam, Pakistan and Turkey.
Abrapa has set itself the ambitious goal of surpassing the US to become the world's biggest cotton supplier in 2030.
"Brazil may not have a good image on sustainable farming yet," says Goldschmidt.
"But we will soon. There's a lot of potential."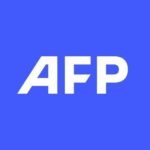 With 2,400 staff representing 100 different nationalities, AFP covers the world as a leading global news agency. AFP provides fast, comprehensive and verified coverage of the issues affecting our daily lives.
Low Rhine deepens Germany's energy crisis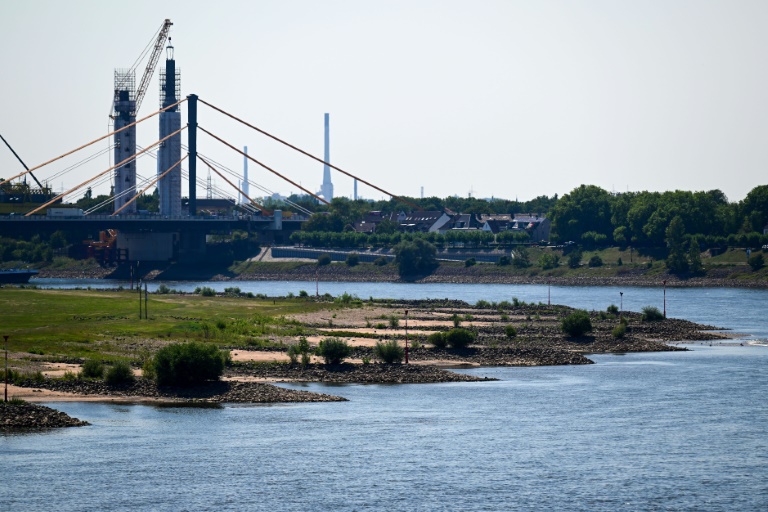 A hot, dry July made worse by climate change has raised the risk that the German economy could run aground as sinking Rhine waters make shipping along the river harder.
The prospect of severe, longer-term limits to traffic spells a new headache for the industries lined up on the river's banks and threatens to further strain Germany's efforts to wean itself off Russian energy imports as coal counts among key cargo moved on the waterway.
Roberto Spranzi, boss of DTG, a shipping cooperative, says the volumes that his fleet can carry are already limited by the unusually low water levels.
"At the moment we have a capacity where, we have to use three or four vessels where we would normally need one," Spranzi tells AFP.
Pointing at the worrying ebb at the entrance to the inland port of Duisburg in western Germany, Spranzi notes that "currently it's at 1.70 metres (5.6 feet) In theory, the normal water level is over two metres".
Further up the river in Kaub, a noted bottleneck for shipping where the Rhine runs narrow and shallow, the reference level is forecast to go below 40 centimetres by the end of the week and squeeze traffic further.
"We supply factories on the Rhine with their raw materials. When that's not possible any more — or less often — that's a threat to German industry, too," Spranzi says.
– Coal power –
Around four percent of freight in Germany is carried via its waterways, including the Rhine, which winds its way from Switzerland, along the border with France, through Germany's industrial heartland and the Netherlands to the sea.
As Berlin turns to mothballed coal power capacity to plug the gap after Russia curtailed its energy deliveries, the Rhine has taken on added significance as a key artery for coal transport.
But the sinking water level has already led energy providers to warn they may have to limit output.
Uniper has said the low level of the Rhine may lead to the "irregular operation" of two of its coal plants into September.
EnBW, which runs sites in the southwestern region of Baden-Wurttermberg, has warned that deliveries of the fuel could be restricted.
The dwindling waters have seen "transport costs per tonne rise", EnBW said in a statement, adding that it had preemptively built stocks of coal earlier in the year.
Alternative routes were available — either by road or rail — but capacity was "tight", EnBW said.
The Rhine freight restrictions have added to the supply chain disruption seen by industry and increased the risk of scarcity.
Across southern Germany, a shortage of fuel at the pump has been traced back to the dry weather, among other factors.
"Low water levels on the Rhine mean that in this area very important transportation of oil products, such as petrol, diesel or heating oil can't operate as normal," says Alexander von Gersdorff, spokesman for the German energy and fuel industry lobby.
– 'Much earlier' –
A 2018 drought, which saw the Rhine's reference depth at Kaub fall as low as 25 centimetres in October, shaved 0.2 percent off German GDP that year, according to Deutsche Bank Research.
"The low levels have come much earlier this time," Deutsche Bank Research economist Marc Schattenberg tells AFP.
"If the problems we are now observing last longer (than in 2018), the loss of economic value becomes all the more serious."
Industrial heavyweights stationed along the Rhine rely on the waterway to ferry goods to and from their sites.
Duisburg-based conglomerate ThyssenKrupp said in a statement it had "taken measures" to assure its supplies of raw materials.
The chemical giant BASF, whose Ludwigshafen base sits south of the Kaub choke-point, said its production had not yet been limited by the low water levels, but warned that it could not rule out "reductions for specific units in the coming weeks".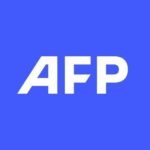 With 2,400 staff representing 100 different nationalities, AFP covers the world as a leading global news agency. AFP provides fast, comprehensive and verified coverage of the issues affecting our daily lives.