UK 'jobs miracle' turns into employers' nightmare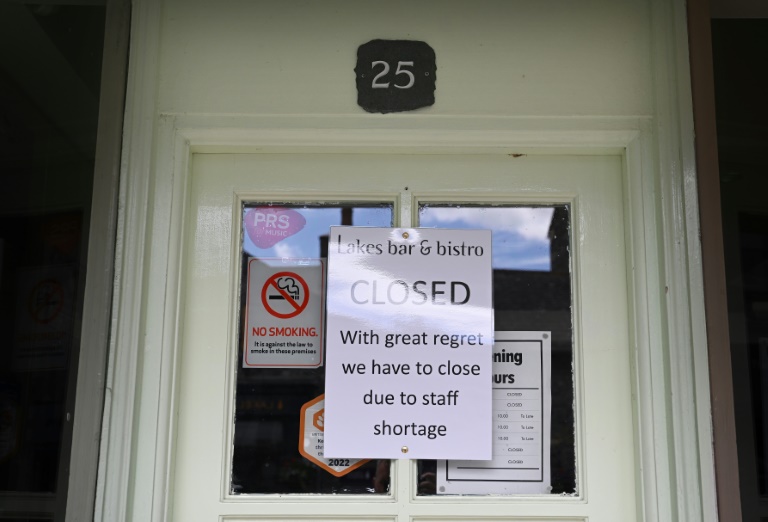 Job vacancies seem to come ten-a-penny in Keswick, a tourist town in England's picturesque Lake District, as the hospitality sector cries out for staff — shortages which are a direct result, critics say, of the coronavirus pandemic and of Brexit.
"Two live-in chef positions available. Excellent rates of pay," reads one advert in a restaurant window.
"Hiring. No experience needed," says another in a fish-and-chip shop.
Britain's ruling Conservative party claims to have engineered a "jobs miracle" since coming to power in 2010, with the national unemployment rate currently standing at 3.8 percent, the lowest level in almost 50 years. 
That is, in fact, better than the International Labour Organization's definition of "full employment" — a jobless rate of five percent.
But for Tony Wilson, director of the Institute for Employment Studies, while the current situation in Britain may be "the best context in 20 years for workers", it is not good for the economy as a whole.
The shortage of workers may be "leading to pay growth and some improvements in employment terms, but it doesn't help the economy at all," he said.
If companies are unable to fulfil their potential then profits and overall growth take a hit, he argued. 
– Low growth –
Indeed, Britain is set to have the lowest economic growth of any Group of Seven country, projections show.
Back in Keswick, Alison Lamont, the 60-year-old co-owner of the Relish cafe, does not have a minute to spare as she juggles serving with taking payments.
Since Covid lockdowns were lifted, the small eatery has switched to takeaway services only. 
There is simply no "time for clearing the tables", says Lamont.
Despite attempts to recruit via social media or simply by word-of-mouth, she cannot find the extra staff needed to run the cafe properly.
Young people "all want to be influencers or work from home", Lamont complains. 
"The main impact on family life is that we don't get weekends together and no time away, we have to work and work and work," she tells AFP, as her husband, who prepares the food upstairs, runs down to bring a sandwich.
Lamont, welcoming each customer like an old friend, says she bought the cafe with her husband around a year before Covid struck.
She struggles to sleep some nights and sees no end to the current situation.
"You can only do this for so long," Lamont says. 
– No luck –
Further up the street, the restaurant at George Hotel was forced to shut for three-and-a-half months this year because it had no chef, costing the business £30,000 ($35,000) a week, a situation that is seen again and again across the UK. 
The owner of a London beauty salon told AFP she had even resorted to using a headhunter, typically used for recruiting senior management positions, to find a beautician — with no luck so far.
In other sectors, airlines such as British Airways and EasyJet are struggling to re-hire the staff they laid off in their thousands at the start of the pandemic. 
The result: mass flight cancellations and a situation that is only set to become worse during the upcoming summer holiday season.
The reasons for Britain's current labour market woes are widely blamed on the country's decision to quit the European Union and on the economic fallout from the coronavirus pandemic. 
"Since the economy reopened… the demand for workers is much higher than the job seekers, especially in low-paid, low-skill sectors" such as cleaning, construction, distribution and warehousing, said Jack Kennedy, UK economist at recruitment group Indeed.
The fallout from Covid has caused almost half-a-million UK workers to leave the labour market, the expert said.
While employment rates in both France and Germany are currently "higher than before the pandemic," in the UK and US "it is still below pre-pandemic levels," said Wilson at IES.
– No Brits –
Seasonal farm jobs — which outgoing Prime Minister Boris Johnson claimed would be filled by Britons following Brexit — remain vacant.
"I don't think it has ever been so difficult," says Derek Wilkinson, managing director of vegetable grower Sandfields Farms in central England.
Prior to Brexit, Britain's agricultural and construction sectors had relied heavily on workers from central and eastern Europe, many of whom have since returned home.
Wilkinson, 55, points out that seasonal labourers must now apply for a special visa, which can take seven weeks to come through. 
According to Indeed economist Kennedy, there is a total shortfall of around 200,000-300,000 European workers, including many Ukrainians who have stayed home to fight in the war against Russia.
With other eastern Europeans going back to home countries that have recently become more prosperous — and Britons themselves showing little inclination to take on such back-breaking work — many employers are having to look further afield for seasonal staff, from the Philippines, South Africa and Uzbekistan.
Wilkinson said that with a shortfall of 120 staff in May, Sandfields Farms would have to let 40,000 kilos of asparagus and 750,000 bunches of spring onions go to waste.
And coupled with Britain's cost-of-living crisis, that means his annual profits this year will be halved.
In order to woo workers, companies are having to offer better pay and conditions.
Wilkinson has renovated 400 mobile homes for seasonal workers, and a restaurant owner in Keswick has purchased a building to house their staff.
Gary Marx, owner of Keswick's George Hotel, has awarded pay rises far above the rate of inflation.
– New perks –
Other firms are offering different kinds of perks. 
Accountancy giant PricewaterhouseCoopers, for example, allows employees to finish work early on Fridays. But some smaller companies are offering massage and aromatherapy treatments to staff, while dozens of other firms are trialling four-day weeks.
All this comes at a time when many Britons are re-thinking their careers completely.
With many workers on precarious contracts, one million people switched jobs in the last quarter, seeking better pay and a better life.
Before becoming pregnant, Lorna Roberts, 26, worked in hospitality. But with the arrival of her baby and the stresses of restaurant work, she moved to retail.
"It started to become more difficult after lockdown," says Roberts, who now sells outdoor gear for Alpkit in Keswick. 
"A lot of people were rude, we were short-staffed constantly," she says, describing how former colleagues suffered panic attacks and breakdowns.
Her new, less stressful job also fits in better with her interest in nature. And Roberts says her hourly wage has also increased. 
"I saw an ad outside and I just thought to pop in and ask," she says, highlighting the ease with which people are able to switch jobs in the current climate.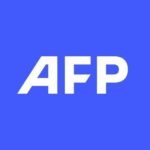 With 2,400 staff representing 100 different nationalities, AFP covers the world as a leading global news agency. AFP provides fast, comprehensive and verified coverage of the issues affecting our daily lives.
Netflix partners with Microsoft to offer cheaper streaming plan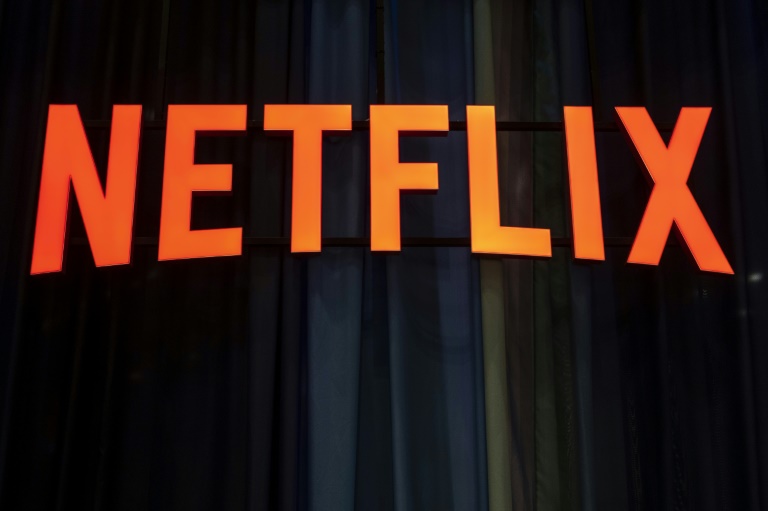 Netflix will work with Microsoft to launch a cheaper subscription plan that includes advertisements, the firms said Wednesday, as the streaming giant fights to attract customers.
Netflix opted to develop the lower-cost offering after a disappointing first quarter in which it lost subscribers for the first time in a decade, and after years of resistance against the very idea of running ads. 
The ad-supported subscription will be in addition to the three options already available, the cheapest being $10 per month in the United States.
Microsoft will be responsible for designing and managing the platform for advertisers who want to serve ads to Netflix users. 
"It's very early days and we have much to work through," Greg Peters, Netflix's chief operating officer, said in a statement. 
Microsoft added that advertisers "will have access to the Netflix audience and premium connected TV inventory."
Adding advertising means Netflix will expose itself to some thorny issues, including debates around consumers' personal data being harvested on a massive scale to target them with more lucrative, personalized pitches. 
Analysts were not surprised by Netflix's choice in Microsoft because it offers fewer conflicts of interest for Netflix than some other companies.
"Unlike the top three ad sellers in Google, Meta, and Amazon, Microsoft hasn't pushed competing streaming products," wrote analyst Ross Benes.
After years of amassing subscribers, Netflix lost 200,000 customers worldwide in the first quarter compared to the end of 2021, which sent its share plunging. 
The streaming giant reacted by announcing the arrival of advertising on the service, with the aim to finance the investments necessary to maintain its position as leader in the industry that it launched. 
Netflix indicated it would get tougher on sharing logins and passwords, which allow many people not to pay to access the platform's content.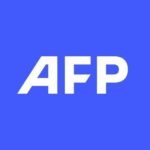 With 2,400 staff representing 100 different nationalities, AFP covers the world as a leading global news agency. AFP provides fast, comprehensive and verified coverage of the issues affecting our daily lives.
US data show big jump in unionization campaigns in fiscal 2022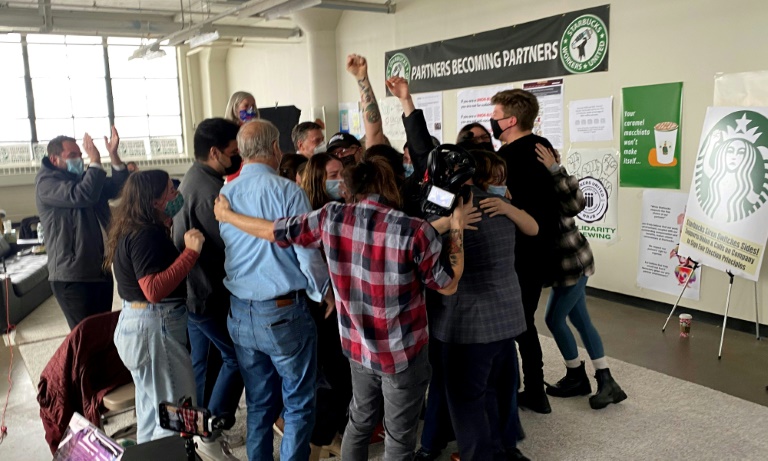 The number of unionization campaigns has jumped in the 2022 fiscal year, according to federal data released Wednesday, reflecting how the tight US labor market has created opportunity for organized labor. 
Through the first three quarters of fiscal 2022 — from October 1 to June 30 — there were 1,935 unionization campaigns filed with the National Labor Relations Board, up 56 percent from the prior year.
The surge in union drives has been a feature of the Covid-19-era US economy, which has also seen an uptick in strikes at John Deere, Kellogg's and elsewhere amid dissatisfaction with labor conditions and pay levels.
Campaigners have won elections at more than 100 Starbucks stores. Labor also prevailed in a hard-fought election at an Amazon warehouse in April, although Amazon has contested the vote.
These efforts have raised hopes of a possible reversal in the long-running decline of US unionization since the 1980s. The rate fell to 10.3 percent in 2021, with an even lower percent of the private sector unionized.
The NLRB said it is also seeing an uptick in unfair labor practice charges, which are up 14.5 percent, with more union campaigns prompting accusations of violations by employers. 
That increase is posing challenges for the agency, which has had a flat budget since 2010, translating into a 25 percent drop when adjusted for inflation. Overall staffing is down 39 percent since 2002, the NLRB said in a news release.
"The NLRB is processing the most cases it has seen in years with the lowest staffing levels in the past six decades," said NLRB General Counsel Jennifer Abruzzo. 
"The Agency urgently needs more resources to process petitions and conduct elections, investigate unfair labor practice charges, and obtain full remedies for workers whose labor rights have been violated."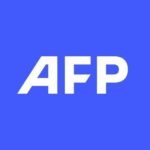 With 2,400 staff representing 100 different nationalities, AFP covers the world as a leading global news agency. AFP provides fast, comprehensive and verified coverage of the issues affecting our daily lives.
US Senate confirms Biden nominee Michael Barr to central bank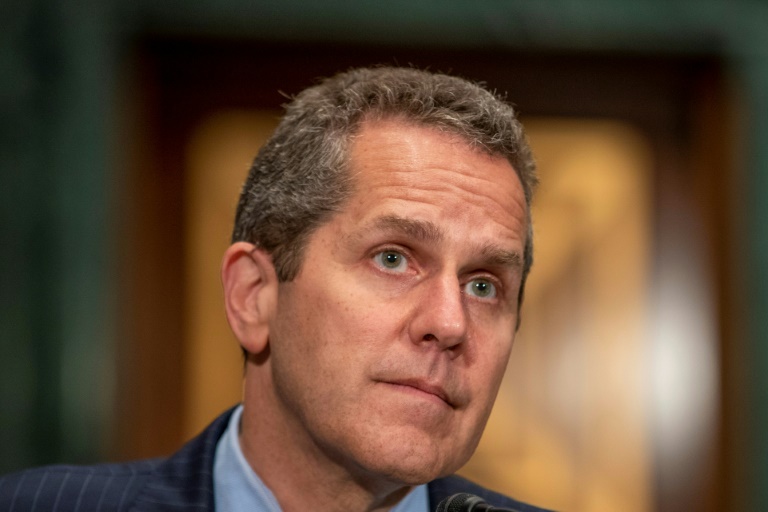 The US Senate on Wednesday confirmed President Joe Biden's nominee for the role of the top Federal Reserve banking cop, a key oversight role for US fiscal policy.
Michael Barr, a former Treasury official who worked on banking reform and the creation of the consumer protection agency in the wake of the 2008 global financial crisis, was approved by a vote of 66-28. His term as Fed vice chair for supervision will last four years.
During his nomination hearing, Barr stressed his commitment to bringing down sky-high inflation and ensuring the resilience of the US economy.
He also downplayed the central bank's influence over climate change policies, an issue that torpedoed the US president's first choice for the role.
Barr was nominated in April after Senate Republicans blocked a vote on Sarah Bloom Raskin — Biden's first choice for the post — who became a lightning rod for critics who said she was hostile to the oil industry.
She withdrew from consideration in March after a key Democratic senator said he would not support her.
The opposition to Bloom Raskin helped to delay Biden's efforts to fill the vacant seats at a time when monetary policymakers are waging war against inflation that has hit a 40-year high.
The world's largest economy is being buffeted by ongoing shocks from the Covid-19 pandemic and the war in Ukraine that have driven prices higher and threaten to worsen supply chain issues.
Tight labor markets have created a shortage of workers, causing employers to bid up wages, adding to the inflation pressures.
The Fed last month implemented a three-quarter-point rate hike, the biggest in nearly 30 years, and economists say a similarly large increase is likely later this month.
Barr's appointment fills the last spot on the Fed's seven-seat board.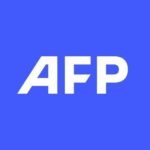 With 2,400 staff representing 100 different nationalities, AFP covers the world as a leading global news agency. AFP provides fast, comprehensive and verified coverage of the issues affecting our daily lives.