UK overselling Australia trade deal, British MPs warn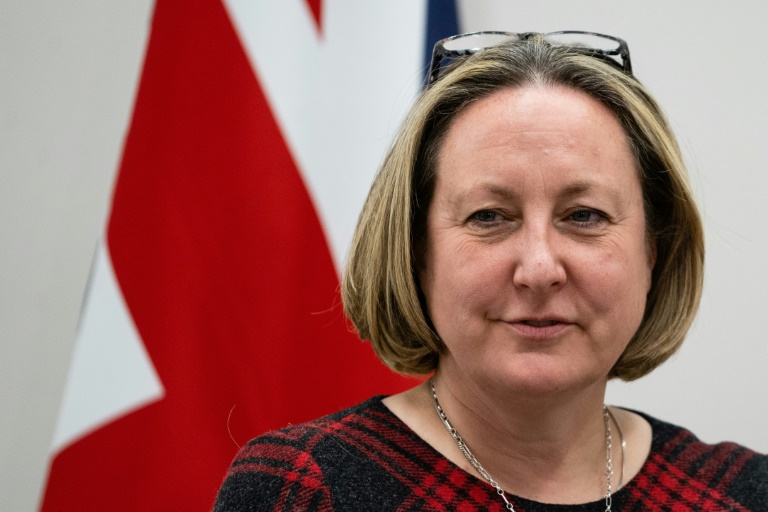 The UK is overselling its free trade deal struck with Australia in the wake of Brexit, British MPs have concluded in a report published Wednesday.
The cross-party International Trade Committee has warned the government of Prime Minister Boris Johnson "against overselling the benefits of trade deals" in general after analysing the Australia agreement finalised in December 2021.
Its findings come as International Trade Secretary Anne-Marie Trevelyan was Wednesday to face questions from the committee regarding the deal struck with the former British colony.
"The government must level with the public — this trade deal will not have the transformative effects ministers would like to claim," committee chair Angus Brendan MacNeil said in a statement.
The accord was the first free trade deal to be signed since Britain's formal departure from the European Union at the start of 2021.
Britain has said the deal is expected to unlock annual bilateral trade worth £10.4 billion (US$12.4 billion).
"As the first wholly new trade deal since Brexit, this agreement sets a precedent for the future," added MacNeil, an MP for the Scottish National Party seeking Scotland's independence from the UK. 
"It is vital that the government learns from this experience and negotiates harder next time around to maximise gains and minimise losses for all economic sectors and parts of the UK."
The deal with Australia is seen as low hanging fruit amid more difficult free trade talks with the United States. 
Regarding the Australia deal, the committee noted that "lifting almost all tariffs on agricultural imports is a significant change, and potentially sets an important precedent for deals with major food-exporting nations".
But it added that tariff reductions on goods including Australian wines were "unlikely to make a noticeable difference at supermarket checkouts". 
MPs also expressed "disappointment that tariff-free Australian food will not be required to meet core UK food production standards, for example regarding pesticide use".
But they welcomed assessment, albeit limited, of the deal's environmental impact and the "inclusion of provisions on forced labour, modern slavery and human trafficking".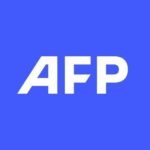 With 2,400 staff representing 100 different nationalities, AFP covers the world as a leading global news agency. AFP provides fast, comprehensive and verified coverage of the issues affecting our daily lives.
Hong Kong billionaire Li Ka-shing's firm to sell stake in fintech upstart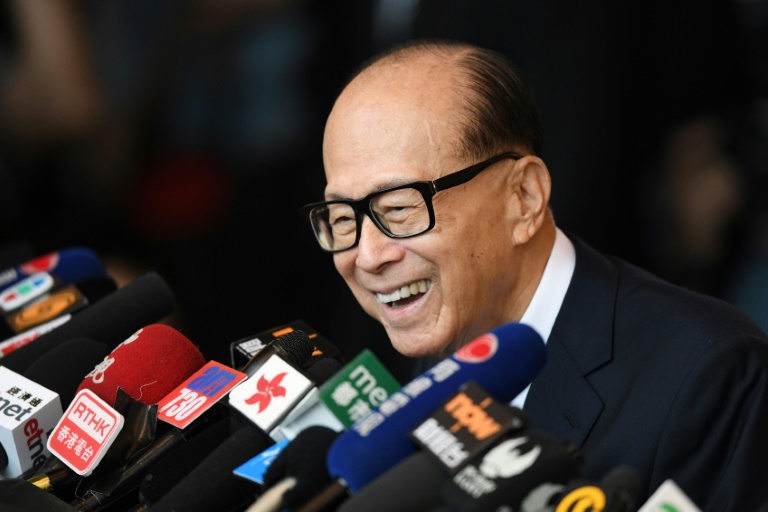 Hong Kong billionaire Li Ka-shing's firm is selling its stake in the parent company of fintech upstart AMTD Digital, according to a statement released Thursday, after the company enjoyed a massive rally this week.
Hong Kong-based AMTD Digital was worth more than $203 billion when New York markets closed on Wednesday, making it the world's fifth-biggest financial company on paper, Bloomberg reported.
AMTD Digital was listed just three weeks ago, and reported $25 million in revenue for the financial year that ended in April 2021.
Li's CK Group said in a statement that it holds less than four percent of AMTD Digital's parent company, AMTD Group, and has entered negotiations to sell those shares.
CK added that it has no representatives on AMTD Group's board and has no business dealings with or shareholdings in AMTD Digital directly.
The sale would put distance between CK and AMTD Digital's founder Calvin Choi, a former investment banker who is appealing a ban by Hong Kong regulators for failing to disclose conflicts of interest.
Li's CK said its current four percent stake was left over from a sale nearly a decade ago, where CK sold a majority of its AMTD Group shares.
AMTD Group was set up in 2003 and lists CK Asset Holdings as a co-founder, according to its website.
Analysts have partly attributed AMTD Digital's current rally to the small portion of shares that were made available for trading.
"The low free float in the company's shares means it will be easier for big shareholders to push up the stock price," research analyst Thomas Nip at Valuable Capital in Hong Kong told Bloomberg, adding that the stock is highly overvalued.
Oktay Kavrak, director at Leverage Shares, told Bloomberg that AMTD Digital was heading for a "nosedive" given the speed of its ascent.
AMTD Digital's swift rally had prompted questions of whether it was the next "meme stock" — shares that skyrocket due to retail trading mania — similar to video game chain GameStop.
In January 2021, small-time stock traders banded together and rocked Wall Street by driving up the prices of shares like GameStop and cinema chain AMC, reaping massive profits.
But there is no evidence yet of a clear link between AMTD Digital's stock movements this week and trades driven by social media interest, with some users of Reddit forum WallStreetBets dismissing the connection.
On Tuesday, AMTD Digital said it knew of "no material circumstances, events nor other matters relating to our company's business and operating activities since the IPO date".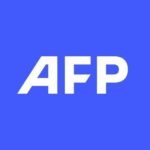 With 2,400 staff representing 100 different nationalities, AFP covers the world as a leading global news agency. AFP provides fast, comprehensive and verified coverage of the issues affecting our daily lives.
Blue Origin sends first Egyptian and Portugese nationals to space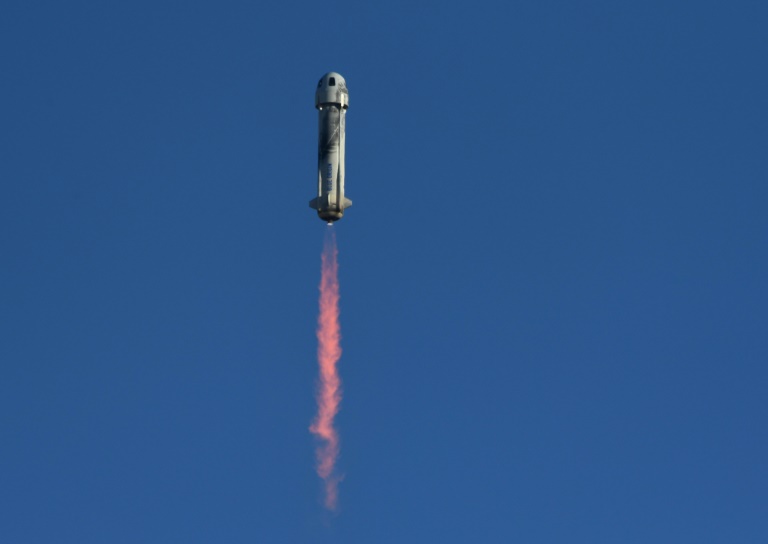 Jeff Bezos' Blue Origin on Thursday launched six people to space, including the first from Egypt and Portugal, on the company's sixth crewed flight.
Mission "N-22" saw the New Shepard suborbital rocket blast off around 8:58 am local time (1358 GMT) from Blue's base in the west Texas desert.
The autonomous, re-usable vehicle sent its crew capsule soaring above the Karman line, the internationally recognized space boundary, 62 miles (100 kilometers) above sea level.
"I'm floating!" a crew mate could be heard saying on a livestream, as the capsule coasted to its highest point and the passengers experienced a few minutes of weightlessness.
Both the rocket and capsule separately returned to the base — the latter using giant parachutes — completing the mission around 11 minutes after lift-off.
The crew included Egyptian engineer Sara Sabry, and Portuguese entrepreneur Mario Ferreira, both the first people of their countries to leave Earth.
It also included Coby Cotton, one of five co-founders of the YouTube sports and comedy channel Dude Perfect, which boasts more than 57 million followers.
A Blue Origin spokeswoman confirmed all six crew were paying passengers — though Sabry's seat was sponsored by nonprofit Space for Humanity.
Blue Origin has not revealed its ticket prices.
Past flights have included celebrity guests who have flown for free, including Star Trek legend William Shatner.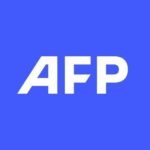 With 2,400 staff representing 100 different nationalities, AFP covers the world as a leading global news agency. AFP provides fast, comprehensive and verified coverage of the issues affecting our daily lives.
Natural disaster losses hit $72 bn in first half 2022: Swiss Re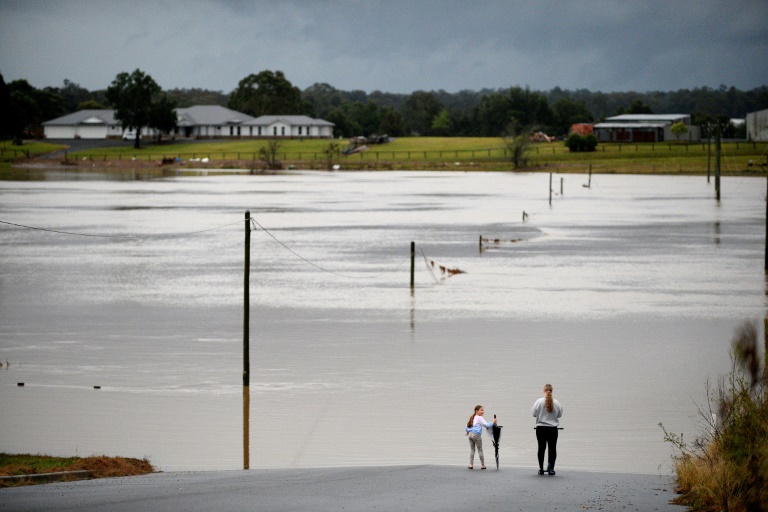 Total economic losses caused by natural disasters hit an estimated $72 billion in the first half of 2022, fuelled by storms and floods, Swiss reinsurance giant Swiss Re estimated Tuesday.
Though the figure is lower than the $91 billion estimate for the first six months of 2021, it is close to the 10-year average of $74 billion, and the weight is shifting towards weather-induced catastrophes.
"The effects of climate change are evident in increasingly extreme weather events, such as the unprecedented floods in Australia and South Africa," said Martin Bertogg, Swiss Re's head of catastrophe perils.
The Zurich-based group, which acts as an insurer for insurers, said the losses were also propelled by winter storms in Europe as well as heavy thunderstorms on the continent and in the United States.
So-called secondary natural disasters like floods and storms — as opposed to major disasters such as earthquakes — are happening more frequently, the reinsurer said.
"This confirms the trend we have observed over the last five years: that secondary perils are driving insured losses in every corner of the world," Bertogg said.
"Unlike hurricanes or earthquakes, these perils are ubiquitous and exacerbated by rapid urbanisation in particularly vulnerable areas," he said.
"Given the scale of the devastation across the globe, secondary perils require the same disciplined risk assessment as primary perils such as hurricanes."
Swiss Re said floods in India, China and Bangladesh confirm the growing loss potential from flooding in urban areas.
Man-made catastrophes such as industrial accidents added on a further $3 billion of economic losses to the $72 billion from natural disasters, taking the total to $75 billion — which is down on the $95 billion total for the first half of 2021.
– Insured losses at $38 bn –
Total insured losses stood at $38 billion: $3 billion worth of man-made disasters and $35 billion worth of natural catastrophes — up 22 percent on the 10-year average, said the Swiss reinsurer, warning of the effects of climate change.
February's storms in Europe cost insurers $3.5 billion, according to Swiss Re estimates.
Australia's floods in February and March set a new record for insured flood losses in the country at so far close to $3.5 billion — one of the costliest natural catastrophes ever in the country.
Severe weather and hailstorms in France in the first six months of the year have so far caused an estimated four billion euros ($4.1 billion) of insured market losses.
The Swiss group also mentioned the summer heatwaves in Europe, which resulted in fires and drought-related damage, without providing estimates at this stage.
A warming climate is likely to exacerbate droughts and thereby the likelihood of wildfires, causing greater damage where urban sprawl grows into the countryside, Swiss Re said.
"Climate change is one of the biggest risks our society and the global economy is facing," said the group's chief economist Jerome Jean Haegeli.
"With 75 percent of all natural catastrophes still uninsured, we see large protection gaps globally exacerbated by today's cost-of-living crisis."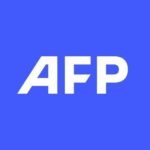 With 2,400 staff representing 100 different nationalities, AFP covers the world as a leading global news agency. AFP provides fast, comprehensive and verified coverage of the issues affecting our daily lives.