US retail sales zoom higher in June despite high prices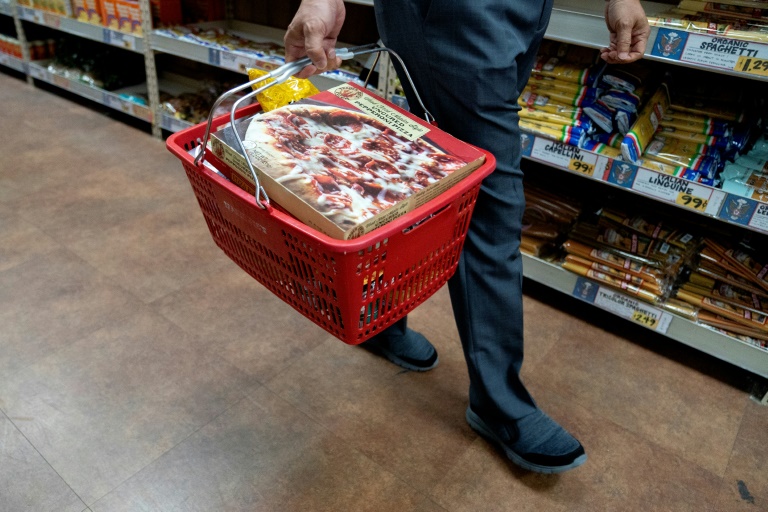 US retail sales shot up one percent in June amid the ongoing surge in prices, according to new data Friday that spelled more bad news for the Federal Reserve as it struggles to rein in rampant inflation.
The data showed that after pausing in May, American consumers last month were still eating out and buying furniture and cars, even amid the fastest inflation in more than four decades. 
That poses a challenge for the US central bank, which has been hoping to see more decisive signs that its aggressive interest rate hikes were starting to take the economy off the boil and tamp down high prices.
After total sales dipped 0.1 percent in May, they recovered with a vengeance last month and climbed to $680.6 billion, the Commerce Department said.
Record gas prices at the pump in June were a major factor, boosting sales at gasoline stations 3.6 percent in the month, and posting an eye-watering 49.1 percent surge over the past year, the report said.
But the data showed increases were widespread, and sales were still up 0.7 percent even when gasoline is removed from the calculation.
The Fed started raising the benchmark borrowing rate in March, and last month increased it by 0.75 percentage point, the biggest hike in nearly 30 years. But talk has now shifted to the possibility of a massive, full-point increase later this month.
Fed Governor Christopher Waller on Thursday said he could favor the mega step — which would be the biggest such move in four decades — if there were no signs of cooling in the retail sales data and the new home sales report due out in two weeks.
– Mega rate hike in play –
The Fed's policy-setting Federal Open Market Committee is due to meet July 26-27 to debate the next move in its war on inflation.
Kathy Bostjancic of Oxford Economics said "Today's strong report keeps the Fed in an aggressive policy tightening mode — the debate at the July FOMC meeting will be between a 75bps or 100bps rate hike."
But she noted that, when adjusted for inflation — the report does not take into account rising prices — spending on goods appears to be slowing in the second quarter "but not contracting."
"While consumer sentiment is very downbeat, it doesn't mean they will stop spending," she said, although they will shift spending more to necessities.
The report showed auto sales rose 0.9 percent in June, after a 3.4 percent drop in May, while furniture stores and restaurants saw sales rise one percent or more, and online sales gained 2.2 percent.
Grocery stores saw a 0.6 percent rise, slower than in the prior month.
Clothing and building and gardening stores were among the few categories posting declines, the data showed.
Neil Saunders, Managing Director of GlobalData, called it "quite remarkable that the consumer has not retrenched more" amid surging prices.
But he noted that "consumers did not buy more stuff in June – they bought less product but paid more for it. This is not a comfortable position."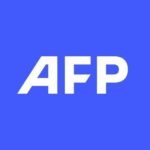 With 2,400 staff representing 100 different nationalities, AFP covers the world as a leading global news agency. AFP provides fast, comprehensive and verified coverage of the issues affecting our daily lives.
How authoritarian regimes hunt their opponents abroad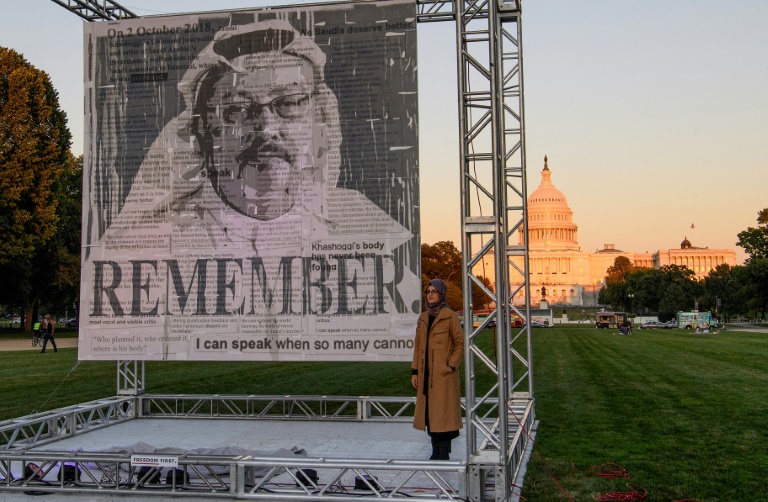 The world's authoritarian regimes are persecuting their opponents living abroad more vigorously than ever before and some get away with murder, literally.
A blatant example of the impunity some governments enjoy is Saudi Arabia's de-facto ruler, Crown Prince Mohammed bin Salman, whose country US President Joe Biden labelled a "pariah" over the 2018 murder and dismemberment of Saudi journalist Jamal Khashoggi.  
Yet in June, Saudi made up with Turkey — where the murder happened — and Biden decided to include the kingdom on a tour of the Middle East.
Experts say transnational repression of opposition figures is nothing new, but since digital technologies have allowed dissidents to needle authoritarian regimes from across borders more easily, they have stoked the wrath of strongmen like rarely before.
"The threat perception of dictators or these repressive regimes has increased," said Marcus Michaelson, a researcher on authoritarianism at the Vrije Universiteit in Brussels.
According to US watchdog Freedom House, there were at least 735 direct, physical incidents of transnational repression between 2014 and 2021, carried out by 36 governments, notably those of China, Turkey, Russia, Saudi Arabia, Iran and Rwanda. 
Four regimes joined the list in 2021, including Belarus, which diverted an aircraft to arrest an opposition figure.
– 'Harassment to murder' –
Spectacular acts like the poisoning of former Russian intelligence agent Sergei Skripal in Britain in 2018, or the killing in 2019 in Berlin of Georgian Chechen Zelimkhan Khangoshvili — attributed to Russia — get the world's attention, but much of the repression happens under the radar.
"The range of tactics goes from harassment to murder," said Katia Roux at Amnesty International France.
Turkish journalist Can Dundar, who runs a website and a radio station aimed at Turkey and the Turkish diaspora from exile in Germany, has become a target for the secret apparatus of President Recep Tayyip Erdogan. 
"In the first year we found a Turkish camera crew (…) recording our office and giving all the details of our office, including our address and our daily work schedule, at what time we are there, at what time we are getting out etc, and showing it as the 'headquarters of the traitors' making plans against Turkey," he told AFP.
Turkish intelligence "is very active, especially in Germany and France," he said, recalling the attack by three men on a Turkish journalist in Berlin in July 2021 who warned him to stop writing about certain topics.
Pakistani journalist Taha Siddiqui, who fled to France after a kidnapping attempt he blamed on his home country's security services, said he still didn't actually feel safe in exile, only "safer".
In 2020 a Pakistani intelligence officer told Siddiqui's parents that "if Taha thinks he's safe in Paris, he is mistaken. We can reach anyone anywhere".
The threat came the same year as the suspicious deaths of a Pakistani journalist in Sweden, and of a Pakistani human rights activist in Canada, and a year before a British court convicted a man for the contract killing of a Pakistani blogger in Dutch exile.
"They have made me paranoid, suspicious, scared, even in exile," said Siddiqui, who has opened "The Dissident Club" in Paris, a bar dedicated to discussion, exhibitions and screenings.
Digital technologies give repressive regimes a whole new toolkit to sidestep the political cost or diplomatic risk that can come with physical action against dissidents, with "almost no consequences", said Michaelson.
They have a "commercial market for surveillance technologies" at their disposal, such as the Israeli-made spy software Pegasus, which are cost-effective, he said.
"So they don't need to invest a lot of manpower or send agents to spy on dissidents abroad," he said.
A telling example is Egyptian opposition figure Ayman Nour, a friend of Khashoggi, and exiled in Turkey.
Citizen Lab, a body for research into technology, human rights and security, said it found two sets of spyware on Nour's mobile phone — Pegasus and Predator — operated by two different governments. 
– 'You have to stop' –
Calling spying "a form or organised crime", Nour said he always thought of his phone as "a radio that anybody can listen to".
Amnesty International has identified 11 government clients for Pegasus which allows "the surveillance of anybody in a completely invisible and untraceable way", said Roux.
Activists in China defending the rights of the Uyghur minority, against which western countries say China is committing "genocide", often find that digital threats precede physical violence, said Michaelson.
Meiirbek Sailanbek, a member of China's Kazakh community, said he uninstalled all Chinese apps from his phone when he moved to neighbouring Kazakhstan, and deleted the numbers of his brother and sister who still live in Xinjiang, the Uyghur autonomous region in northwest China.
When the Kazakhstan authorities arrested the head of the Atajurt NGO — which Sailanbek had joined writing social posts under a pseudonym — he fled the country, settling in Paris.
But Kazakhstan's authorities identified him, and since then the Chinese government is threatening his brother and sister with prison if he continues his activism.
"Meiirbek, your sister and brother are in danger, you have to stop," said a message forwarded to him by his mother.
Sailanbek faces arrest if he returns to China or Kazakhstan, but he considers Turkey, Pakistan, Arab nations and Russia to be off-limits too because he believes they would give in to Chinese pressure to hand him over.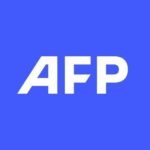 With 2,400 staff representing 100 different nationalities, AFP covers the world as a leading global news agency. AFP provides fast, comprehensive and verified coverage of the issues affecting our daily lives.
G20 finance chiefs meet as Indonesia warns of energy, food catastrophe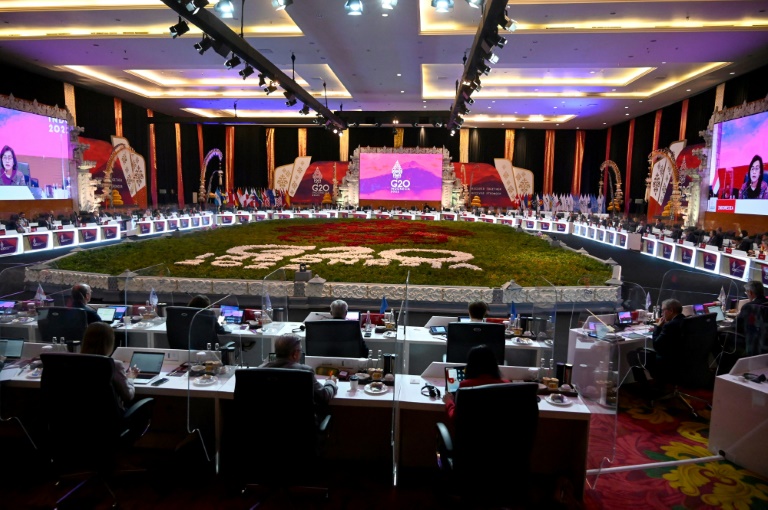 Group of 20 finance ministers and central bank chiefs met in Indonesia Friday for talks on the fallout from Russia's invasion of Ukraine, with the host warning them failure to tackle energy and food crises would be catastrophic.
The two-day meeting on the resort island of Bali started under the shadow of a war that has roiled markets, spiked food prices and stoked breakneck inflation, a week after Moscow's top diplomat walked out of talks with the forum's foreign ministers.
In her opening remarks, Indonesian Finance Minister Sri Mulyani Indrawati called on ministers to work together with a spirit of "cooperation" because "the world is watching" for solutions.
"The cost of our failure is more than we can afford," she told delegates. "The humanitarian consequences for the world and for many low-income countries would be catastrophic."
Top global finance figures, including US Treasury Secretary Janet Yellen, were to discuss the rebound from the coronavirus pandemic, but the Ukraine war and its impact on an already brittle global recovery have dominated the agenda.
Canada's Finance Minister Chrystia Freeland, who has Ukrainian heritage, told Russia's delegation they were responsible for "war crimes" in Ukraine because of their support for the invasion, a Canadian official said. 
"It is not only generals who commit war crimes, it is the economic technocrats who allow the war to happen and to continue," Freeland said in the opening session, according to the official. 
Both Russian Finance Minister Anton Siluanov and Ukrainian Finance Minister Serhiy Marchenko are participating virtually in the meeting. 
Moscow instead sent Russian Deputy Finance Minister Timur Maksimov and Bank of Russia official Elizaveta Danilova to attend the talks in person.
Freeland went on to say the war was currently "the single biggest threat" to the global economy, according to the official, echoing comments from Yellen a day earlier. 
Yellen called Russia's war in Ukraine the "greatest challenge" to the global economy and said members of Putin's government "have no place" at the talks.
After Russia's delegation addressed the meeting, a Western official told AFP Moscow did not send their finance minister or central bank governor in person "after the very direct criticism" that Foreign Minister Sergei Lavrov faced last week at talks in Bali. 
– No walkout –
The meeting has largely focused on the food and energy crises that are hitting economies across the world as a result of the war.
Italian Minister for Economy Daniele Franco addressed the ministers with the message that they "have a key role in avoiding that food insecurity turns into a humanitarian crisis", according to an Italian official.
Yellen is pressing G20 allies for a price cap on Russian oil to choke off President Vladimir Putin's war chest and pressure Moscow to end its invasion while bringing down energy costs.
Yellen in April led a multinational walkout of finance officials as Russian delegates spoke at a G20 meeting in Washington.
But there was no walkout on Friday after Yellen would not be drawn on a possible repeat of that joint action a day earlier.
There is also unlikely to be a final communique issued when talks end on Saturday because of disagreements with Russia.
– 'Act together' – 
G20 chair Indonesia -– which pursues a neutral foreign policy –- has refrained from uninviting Russia despite Western pressure
"This is not an easy time given our diverse membership… and also the differences in our position and views," said Indrawati.
"We need to act together to demonstrate why G20 deserves its reputation as the premier forum for international cooperation." 
But it has been difficult to get all parties around the table in person. 
Alongisde Moscow and Kyiv's ministers, Chinese Finance Minister Liu Kun and Britain's new Finance Minister Nadhim Zahawi were only attending virtually.
International Monetary Fund chief Kristalina Georgieva will appear in person after saying Wednesday the global economic outlook had "darkened significantly" because of Moscow's invasion.
European Central Bank president Christine Lagarde is participating virtually, but World Bank chief executive David Malpass will not attend.
The meeting is a prelude to the leaders' summit on the Indonesian island in November that was meant to focus on the global recovery from the Covid-19 pandemic.
Other issues being tackled by the ministers included digital financial inclusion –- with more than a billion of the world's population still without access to a bank account -– and the deadline for an international tax rules overhaul.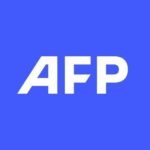 With 2,400 staff representing 100 different nationalities, AFP covers the world as a leading global news agency. AFP provides fast, comprehensive and verified coverage of the issues affecting our daily lives.
China officials haul in Alibaba execs over massive data heist: report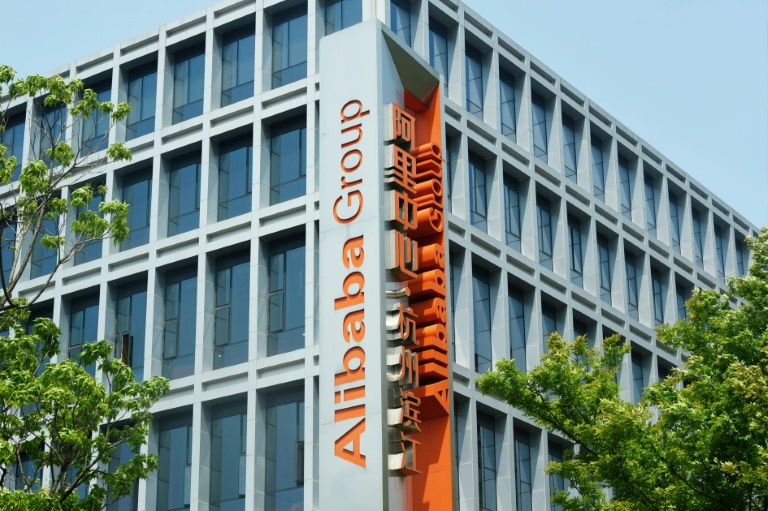 Alibaba shares sank on Friday after a report said the tech giant's executives had been called in for meetings with Chinese officials over the theft of a vast police database.
A hacker last month put on sale what they claimed was the personal information of hundreds of millions of Chinese citizens — which, if true, would make it one of the biggest data heists in history.
Cybersecurity analysts subsequently confirmed that the data — partly verified by AFP — was stored on Alibaba's cloud servers, apparently by the Shanghai police.
The company's shares slumped 5.7 percent at the open in Hong Kong on Friday, hours after The Wall Street Journal reported that Shanghai authorities had called in its executives for talks in connection with the heist.
The Journal cited unnamed people familiar with the matter as saying the executives included Alibaba Cloud vice president Chen Xuesong, who heads the unit's digital public security work.
The report added that senior managers from Alibaba and its cloud unit held a virtual meeting on July 1 after a seller advertised the stolen database in a cybercrime forum.
As part of an internal investigation, company engineers have cut access to the breached database and have started reviewing related code, the Journal said, citing employees familiar with Alibaba's response to the hack.
The database is believed to have been stored on Alibaba's servers using outdated and insecure technology.
Alibaba did not immediately respond to an AFP request to confirm the information in the report.
China maintains a sprawling nationwide surveillance network that collects huge amounts of data from its citizens, ostensibly for security purposes.
Beijing has passed stronger data protection laws in recent years as public awareness of data security and privacy issues has grown.
There are few ways, however, for ordinary citizens to stop the government from gathering information on them.
The sample of 750,000 entries posted online by the hacker showed citizens' names, mobile phone numbers, national ID numbers, addresses, dates of birth and the police reports they had filed.
The hacker wanted 10 bitcoin — around $200,000 at the time — for the entire database.
Some of the information appeared to have been drawn from express delivery services, while other data included summaries of police incident reports in Shanghai over more than a decade until 2019.
At least four people out of more than a dozen contacted by AFP last week confirmed their details were listed in the database.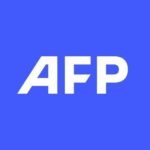 With 2,400 staff representing 100 different nationalities, AFP covers the world as a leading global news agency. AFP provides fast, comprehensive and verified coverage of the issues affecting our daily lives.