US sees big job gains in June, fueling inflation wories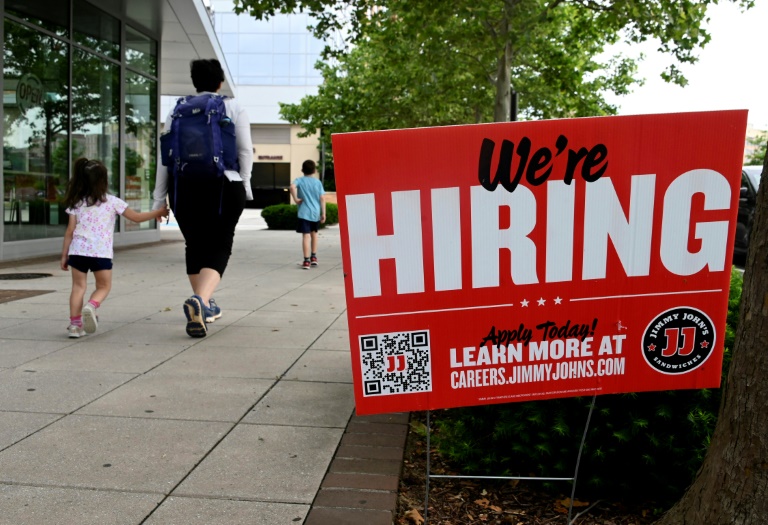 The US economy added far more jobs than expected in June and wages rose, according to government data released Friday which could fuel fears about accelerating inflation.
There were 372,000 new positions added in the month, nearly 100,000 more than economists forecast, and the unemployment rate held steady at 3.6 percent, the Labor Department reported.
Average hourly earnings rose to cement a 5.1 percent increase over the past 12 months, the report said, while the share of adults in the labor force was little changed.
The data will provide little comfort to the Federal Reserve, which has declared war on inflation that has risen at the fastest rate in more than 40 years. The central bank has implemented aggressive interest rate hikes to try to cool demand.
Atlanta Federal Reserve Bank President Raphael Bostic said the strong labor market is a good thing, but he stressed that he is "fully supportive" of another super-sized increase in the benchmark borrowing rate later this month, matching the three-quarter percentage point hike in June.
"We're starting to see those first signs of slowdown, which is what we need because what we have right now is a great imbalance between supply and demand that's driving the inflation," Bostic said on CNBC.
That imbalance will have to come into alignment "if we're going to get that inflation under control."
There are growing fears that the Fed's efforts to tamp down price pressures will push the world's largest economy into recession.
Fed Chair Jerome Powell has argued that the strong US job market means the economy is well-positioned to withstand the rapid ramp up in borrowing rates, although he and other policymakers acknowledge the process may inflict some pain.
The economy gained 2.74 million jobs in the first half of the year, which is more than most full years dating back to 2000.
– 'Fanciful' recession fears –
Total nonfarm employment remains just slightly below the pre-pandemic level in February 2020, but the private sector has recovered and is 140,000 higher than it was before Covid-19 hit, according to the report.
Big gains in the month came in the health care and leisure and hospitality sectors, while retail rebounded after a big decline in May, the data showed. Manufacturing added 29,000 positions.
"June's strong job growth, especially in the teeth of high inflation, shows that the expansion remains on solid ground," said Robert Frick, corporate economist with Navy Federal Credit Union.
Strong consumer demand has anchored the post-pandemic recovery and defied expectations of a slowdown, but economists still believe job creation will start to slow.
Ian Shepherdson of Pantheon Macroeconomics said the recent data "usually would be consistent with a raging economic boom," but the gains last month are "much more about post-Covid catch-up hiring."
Still, he said, "the jobs data support our view that talk of the economy being in recession right now is fanciful."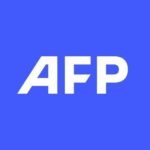 With 2,400 staff representing 100 different nationalities, AFP covers the world as a leading global news agency. AFP provides fast, comprehensive and verified coverage of the issues affecting our daily lives.
No recession in Switzerland this year: chief economist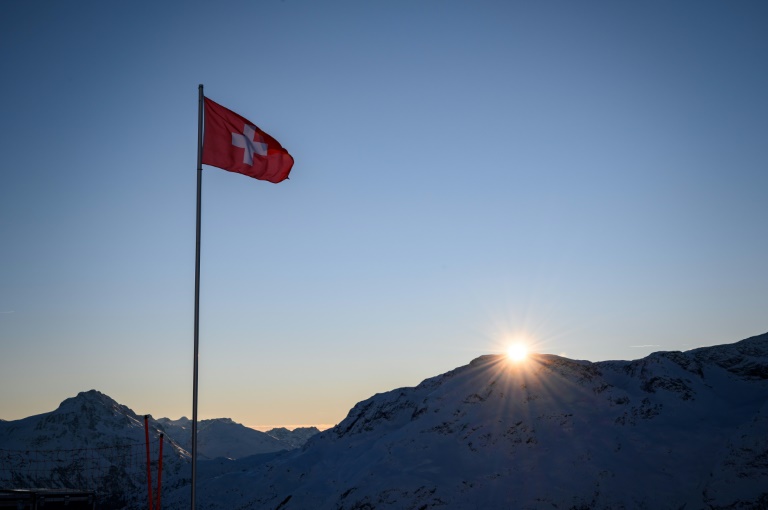 Switzerland does not expect to dip into recession this year despite the threat of an energy supply squeeze, the government's chief economist said Sunday.
The Swiss economy is "doing well" despite the impact of the war in Ukraine on energy prices, Eric Scheidegger told the SonntagsZeitung newspaper.
He said it was down to companies to steel themselves for the possibility of power shortages in the winter months.
"We may have to revise our economic forecast downwards for next year. The revised forecast will be published on September 20. However, we do not expect a recession for this year," Scheidegger said.
"We run the risk of an energy supply bottleneck in winter. If there are persistent production interruptions in the EU and we ourselves have a gas shortage, it becomes problematic.
"In our negative scenario, we expect zero growth for 2023 instead of growth of almost two percent."
Despite the threat of power shortages and the effects of the war in Ukraine, Scheidegger does not see a serious economic crisis heading towards Switzerland.
"At present, the economy is still doing well. Current indicators show that the economy in this country also developed well in the second quarter — after the outbreak of the war in Ukraine," he said.
"Economic support measures such as general perks or tax relief are currently therefore neither necessary nor helpful," he added.
– 'Foreseeable events' –
Scheidegger said the Swiss economy was less susceptible to high energy prices than other European countries as gas accounted for only five percent of its total energy consumption.
He said the government would discuss possible measures to curb high energy prices in the coming weeks, which could involve reducing health insurance premiums for low-income households.
The State Secretariat for Economic Affairs official said the help for businesses during the Covid-19 pandemic could not become the norm during economic downturns.
"It's been known since spring that there can be a power shortage in winter. Companies have time to prepare for this," he said.
"Companies can, and must, take this operational risk into account… it is up to companies to prepare for foreseeable events."
As for inflation, he said Switzerland was "an island of bliss" compared to the United States, and inflation was likely to fall before the end of the year.
"At 3.4 percent, inflation is much lower here than in other countries.  Core inflation — inflation excluding fresh food, energy and fuel — is at two percent," he said.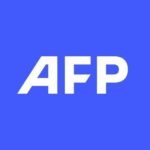 With 2,400 staff representing 100 different nationalities, AFP covers the world as a leading global news agency. AFP provides fast, comprehensive and verified coverage of the issues affecting our daily lives.
Markets struggle as strong US jobs boost Fed rate hike bets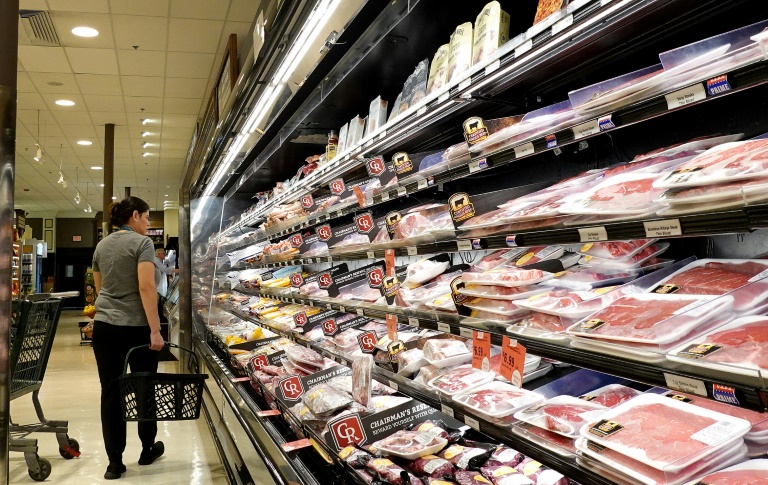 Asian markets struggled Monday and the dollar held big gains as a blockbuster US jobs report ramped up bets that the Federal Reserve will announce more sharp interest rate hikes as it tries to tame runaway inflation.
While the employment reading — which was more than twice as high as expected — indicated the world's top economy remained resilient despite rising prices and borrowing costs, it will complicate the bank's plans to tighten monetary policy.
Traders have hoped that with several indicators pointing to a slowdown, including GDP figures showing a technical recession, policymakers could begin to ease back on their pace of rate hikes.
Now, speculation is growing that the Fed will have to announce a third successive 75 basis-point increase next month, particularly as officials have said their decisions will be data-dependent.
"Friday's payroll report indicates an overheated labour market that continues to tighten further," said SPI Asset Management's Stephen Innes.
"Hence at minimum, the markets expect another 100 basis points of Fed funds rate increases over the next three meetings… with risks skewed towards significant increases."
All eyes are now on the release this week of US July inflation data, which is expected to show a slight slowdown from June but still at four-decade highs.
The "report seems very unlikely to offer 'compelling evidence' of a slowdown needed for the Fed to pull away from its aggressive inflation-fighting mode." Innes added.
The jobs figures left Wall Street's main indexes mixed Friday, and Asia followed suit with markets fluctuating in early trade.
However, there was some relief that tensions had calmed since Nancy Pelosi's visit to Taiwan last week sparked a furious reaction from China that saw it conduct days of live-fire military drills around the island.
Hong Kong dipped along with Sydney, Seoul, Singapore, Taipei, Manila, Jakarta and Wellington.
Tokyo edged up and Shanghai was flat, with better-than-expected Chinese trade data offset by fresh worries about Covid lockdowns in the country that threaten the economic recovery.
The prospect of higher interest rates sent the dollar surging, and it held on to those gains in Asia.
Bets on a recession across leading economies continued to weigh on oil prices as investors worry about the impact on demand — figures last week indicated Americans were driving less now than in summer 2020 at the height of the pandemic.
A rise in US stockpiles was partly responsible for a 10 percent drop in the commodity last week, pushing WTI below $90 for the first time since February.
Both main contracts have lost all the gains seen in the wake of Vladimir Putin's invasion of Ukraine, which led the United States and Europe to ban imports of Russian crude, hammering already thin supplies.
– Key figures at around 0230 GMT –
Tokyo – Nikkei 225: UP 0.2 percent at 28,241.09 (break)
Hong Kong – Hang Seng Index: DOWN 0.6 percent at 20,072.68
Shanghai – Composite: FLAT at 3,227.00
Euro/dollar: DOWN at $1.0181 from $1.0184 Friday
Pound/dollar: DOWN at $1.2071 from $1.2075
Euro/pound: UP at 84.35 pence from 84.32 pence
Dollar/yen: UP at 135.32 yen from 135.00 yen
West Texas Intermediate: DOWN 0.2 percent at $88.87 per barrel
Brent North Sea crude: DOWN 0.3 percent at $94.68 per barrel
New York – Dow: UP 0.2 percent at 32,803.47 (close)
London – FTSE 100: DOWN 0.1 percent at 7,439.74 (close)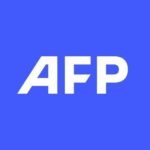 With 2,400 staff representing 100 different nationalities, AFP covers the world as a leading global news agency. AFP provides fast, comprehensive and verified coverage of the issues affecting our daily lives.
Japan's SoftBank reports record quarterly net loss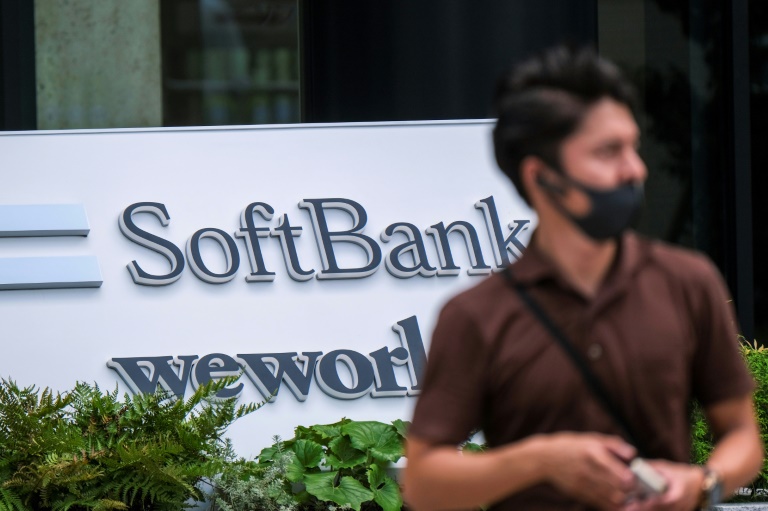 Japan's SoftBank Group on Monday reported a record quarterly net loss of $23.4 billion, after central bank interest rate hikes caused tech shares to tank.
The telecoms firm that has turned into an investment behemoth posted a net loss of 3.16 trillion yen, nose-diving from a net profit of 761.5 billion yen in the same April-June period the previous year.
A weaker yen and the "global downward trend in share prices due to growing concerns over economic recession driven by inflation and rising interest rates" contributed to the slump, it said.
Among its portfolio companies that suffered large losses for the quarter were South Korean e-commerce giant Coupang and US meal delivery platform DoorDash, SoftBank added.
SoftBank's big stakes in global tech giants and volatile new ventures have made for unpredictable earnings, and it has lurched between record highs and lows in recent years.
In May, it reported its worst-ever full-year net loss — and a then-record quarterly loss for Q4 — after a bruising year in 2021-22 that saw its assets hit by a US tech share rout and a regulatory crackdown in China.
That came after logging Japan's biggest-ever annual net profit in 2020-21, after people moved their lives online during the pandemic, sending tech stocks soaring.
And in 2019-20, SoftBank Group reported a then-record annual net loss of 961.6 billion yen, as the emergence of Covid-19 compounded woes caused by its investment in troubled office-sharing start-up WeWork.
Hideki Yasuda, senior analyst at Toyo Securities, told AFP the company "cannot help" big losses, "because the market is down".
The company "faces a very tough situation in the immediate term", Yasuda said before the earnings announcement.
"They have to wait for the market to rebound. You have to look at the company through the lens of long-term investment. It may experience one or two bad years, but over a decade or more, the world economy will keep growing and it could grow further."
The US Federal Reserve and many other central banks have announced aggressive rate increases aimed at battling sky-high inflation linked to the Ukraine war and Covid-related supply chain woes.
But going against the grain, the Bank of Japan has stuck to its long-held monetary easing policies because it sees the latest price hikes as temporary.
This has pushed Japan's currency down to 24-year lows against the dollar in recent months, driving down the yen value of SoftBank's investments.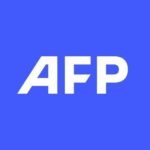 With 2,400 staff representing 100 different nationalities, AFP covers the world as a leading global news agency. AFP provides fast, comprehensive and verified coverage of the issues affecting our daily lives.