US Senate confirms Biden nominee Michael Barr to central bank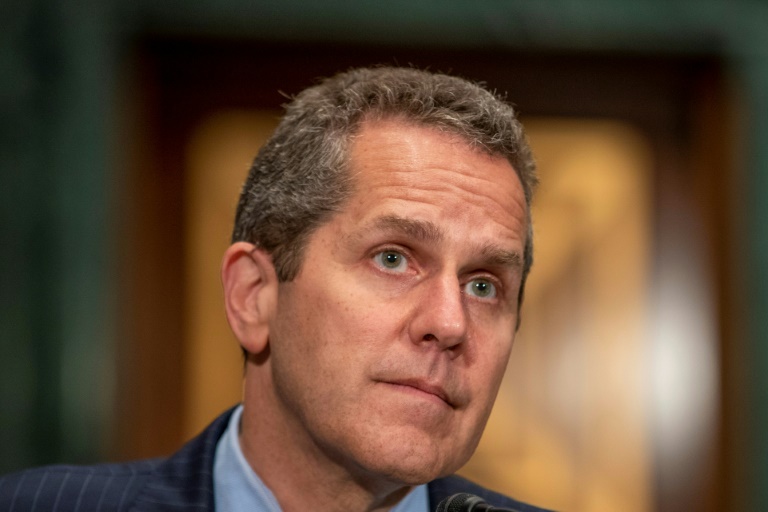 The US Senate on Wednesday confirmed President Joe Biden's nominee for the role of the top Federal Reserve banking cop, a key oversight role for US fiscal policy.
Michael Barr, a former Treasury official who worked on banking reform and the creation of the consumer protection agency in the wake of the 2008 global financial crisis, was approved by a vote of 66-28. His term as Fed vice chair for supervision will last four years.
During his nomination hearing, Barr stressed his commitment to bringing down sky-high inflation and ensuring the resilience of the US economy.
He also downplayed the central bank's influence over climate change policies, an issue that torpedoed the US president's first choice for the role.
Barr was nominated in April after Senate Republicans blocked a vote on Sarah Bloom Raskin — Biden's first choice for the post — who became a lightning rod for critics who said she was hostile to the oil industry.
She withdrew from consideration in March after a key Democratic senator said he would not support her.
The opposition to Bloom Raskin helped to delay Biden's efforts to fill the vacant seats at a time when monetary policymakers are waging war against inflation that has hit a 40-year high.
The world's largest economy is being buffeted by ongoing shocks from the Covid-19 pandemic and the war in Ukraine that have driven prices higher and threaten to worsen supply chain issues.
Tight labor markets have created a shortage of workers, causing employers to bid up wages, adding to the inflation pressures.
The Fed last month implemented a three-quarter-point rate hike, the biggest in nearly 30 years, and economists say a similarly large increase is likely later this month.
Barr's appointment fills the last spot on the Fed's seven-seat board.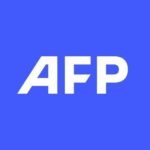 With 2,400 staff representing 100 different nationalities, AFP covers the world as a leading global news agency. AFP provides fast, comprehensive and verified coverage of the issues affecting our daily lives.
Twitter shares up after hedge fund bets against Musk
Twitter shares jumped Wednesday after a hedge fund revealed it had taken a stake in the firm based on its "strong case" against Elon Musk for moving to back out of his $44 billion buyout bid.
Stocks in the social media platform, which sued Tuesday to force the mercurial billionaire to stick to the deal, were up around eight percent in trading.
The hedge fund, Hindenburg Research, took a "significant" stake in Twitter, but one which is below the five percent line that requires reporting to US market watchdog Securities and Exchange Commission, the fund's founder Nathan Anderson confirmed to AFP.
Anderson said it was the first time that Hindenburg had publicly revealed the purchase of shares.
"Twitter is suing to enforce the entire $44 billion merger price and they have a strong case," Anderson said.
The suit filed in the US state of Delaware urges the court to order the Tesla boss to complete his deal to buy Twitter, arguing that no financial penalty could repair the damage he has caused.
After weeks of threats, Musk last week pulled the plug on the deal, accusing Twitter of "misleading" statements about the number of fake accounts, according to a letter from his lawyers included in a US securities filing.
"Twitter's bot issue is perhaps the worst pretext Musk could have chosen for terminating the deal given that it was clearly and publicly a reason he entered the agreement in the first place," Anderson added.
A few days after he made an offer in April to buy the company, Musk said that if the acquisition was finalized, he would "defeat the spam bots or die trying!"
For Anderson, Twitter has "more leverage" given the potential threat to Musk's empire in the event of an outright win in court.
Wedbush Securities analyst Dan Ives said in a note that Wall Street is "interpreting the Twitter suit against Musk filed last night as 'extremely compelling.'" 
"The stock is now factoring in some significant chance that Musk will ultimately have to pay Twitter a settlement well north of $1 billion," said Ives, referring to the breakup fee in the original agreement between the entrepreneur and Twitter.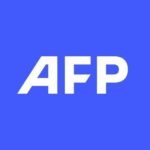 With 2,400 staff representing 100 different nationalities, AFP covers the world as a leading global news agency. AFP provides fast, comprehensive and verified coverage of the issues affecting our daily lives.
Delta results show strong demand but also cost pressures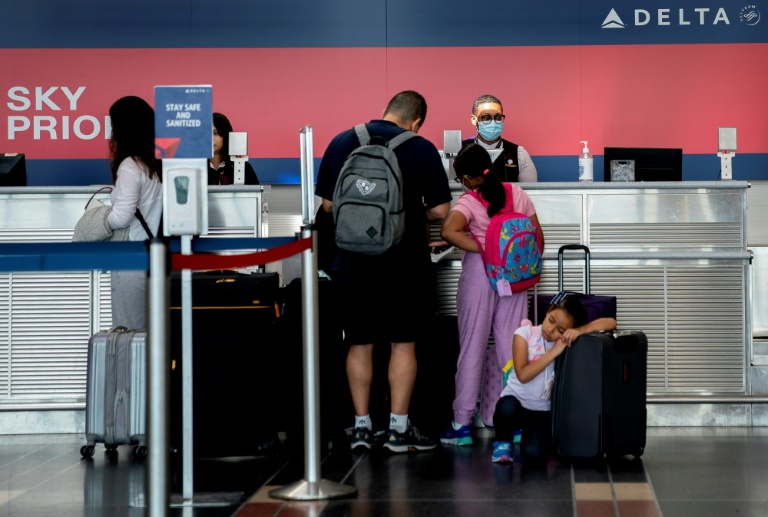 Shares of Delta Air Lines tumbled Wednesday as swelling costs pressured quarterly earnings, despite persistently robust demand that so far appears resilient amid inflation. 
The big US carrier reported solid second-quarter operating earnings and said it is on track for "meaningful full year profitability," a markedly better outlook after the bruising pandemic downturn.
But the results missed analyst expectations, prompting analyst questions about when Delta expects to get costs under control and stabilize operations.
Besides a 41 percent jump in fuel costs compared with the 2019 period, the airline saw increases in labor costs, in part because of elevated overtime pay as it contends with an industry-wide labor crunch that will take time to address.
"The issues we're facing are temporary," said Chief Executive Ed Bastian, alluding to a six-week stretch in the just-finished quarter plagued by flight cancellations and delays.
Bastian said operational performance had improved in July after the carrier built in more buffer time for crews between flights 
Delta has also trimmed its plans for near-term growth. It projects third-quarter capacity will be down 15 to 17 percent compared with the 2019 level.
Executives said cost pressures should ease in the second half of the year as Delta puts off growth plans and focuses on improving operations. 
Part of the issue is the onboarding of some 18,000 new staff members since the pandemic. 
Bastian said the carrier had done a good job of hiring people, but that there is a learning curve with new employees that should abate as staff gets experience.
Profits for the quarter were $735 million on $13.8 billion in revenues. That translated into $1.44 per share, below the $1.64 expected by analysts.
Delta's earnings were released shortly before the June US consumer price index report, which showed a 9.1 percent jump over the last 12 years. Inflation will pinch household disposable income, especially for the less wealthy.
Delta executives insisted they were seeing no erosion in ticket purchases, citing "pent-up demand" after the pandemic.
"We're not seeing it," Delta President Glen Hauenstein said of a potential decline. "As of now, we're enjoying very robust spend."
Shares fell 6.6 percent to $29.02 in late-morning trading.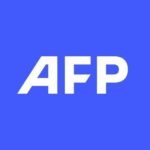 With 2,400 staff representing 100 different nationalities, AFP covers the world as a leading global news agency. AFP provides fast, comprehensive and verified coverage of the issues affecting our daily lives.
ESA fully cuts Mars mission ties with Russia, angering Moscow
The European Space Agency has officially terminated cooperation with Russia on a mission to put a rover on Mars, with Russia's space chief furiously responding by banning cosmonauts on the ISS from using a Europe-made robotic arm.
The ESA had previously suspended ties on the joint ExoMars mission, which had planned to use Russian rockets to put Europe's Rosalind Franklin rover on the red planet to drill for signs of life, due to Russia's invasion of Ukraine.
ESA Director-General Josef Aschbacher tweeted on Tuesday that because the war and resulting sanctions "continue to prevail", the agency would "officially terminate" ties with Russia on ExoMars and its landing platform.
The firebrand head of Russian space agency Roscosmos Dmitry Rogozin issued an angry response.
"Has the head of the European Space Agency thought about the work of thousands of scientists and engineers in Europe and Russia which has been ended by this decision? Is he prepared to answer for sabotaging a joint Mars mission?" Rogozin said on Telegram.
"I, in turn, order our crew on the ISS to stop working with the European manipulator ERA," he added.
Installed just a few months ago, the European Robotic Arm (ERA) is one of three such robots on the International Space Station, but it is the only one that can reach the Russian segment.
The 11-metre long robot, which looks like a pair of compasses, helps by moving payloads inside and outside the ISS, and can also transport spacewalkers "like a cherry-picker crane," according to the ESA website.
The ExoMars launch had already been suspended once in 2020 due to the pandemic, then plans for a launch in September this year were called off due to the war in March.
Aschbacher said last month he is in "intense discussion" with US space agency NASA to get the rover to Mars, adding that he was "very confident that we find a good partnership".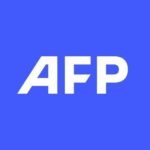 With 2,400 staff representing 100 different nationalities, AFP covers the world as a leading global news agency. AFP provides fast, comprehensive and verified coverage of the issues affecting our daily lives.