Why is the world worried about China's property crisis?
China's troubled property sector suffered another blow this month when frustrated homebuyers stopped making mortgage payments on units in unfinished projects.
The boycott came with many developers struggling to manage mountains of debt, and fears swirling that the crisis could spread to the rest of the Chinese — and global — economy.
How big is China's property sector?
Colossal. Property and related industries are estimated to contribute as much as a quarter of China's Gross Domestic Product (GDP).
The sector took off after market reforms in 1998. There was a breathtaking construction boom on the back of demand from a growing middle class that saw property as a key family asset and status symbol.
The bonanza was fuelled by easy access to loans, with banks willing to lend as much as possible to both developers and buyers.
Mortgages make up almost 20 percent of all outstanding loans in China's entire banking system, according to a report by ANZ Research this month.
Many developments rely on "pre-sales", with buyers paying mortgages on units in projects yet to be built.
Unfinished homes in China amount to 225 million square metres (2.4 billion square feet) of space, Bloomberg News reported.
Why did it plunge into crisis?
As property developers flourished, housing prices also soared.
That worried the government, which was already concerned about the risk posed by debt-laden developers.
It launched a crackdown last year, with the central bank capping the proportion of outstanding property loans to total lending by banks to try to limit the threat to the entire financial system.
This squeezed sources of financing for developers already struggling to handle their debts.
A wave of defaults ensued, most notably by China's biggest developer, Evergrande, which is drowning in liabilities of more than $300 billion.
On top of the regulatory clampdown, Chinese property firms were also hit by the Covid crisis — the economic uncertainty forced many would-be homebuyers to rethink their purchase plans.
How have homebuyers reacted?
Evergrande's decline had sparked protests from homebuyers and contractors at its Shenzhen headquarters in September last year.
In June this year, a new form of protest emerged: the mortgage boycott.
People who had bought units in still-unfinished projects announced they would stop making payments until construction resumed.
Within a month, the boycott spread to homebuyers in more than 300 projects in 50 cities across China.
Many of the unfinished projects were concentrated in Henan province, where mass protests in response to rural bank fraud broke out and were suppressed.
Chinese lenders said last week that the affected mortgages account for less than 0.01 percent of outstanding residential mortgages, but analysts say the fear is how far the boycotts will spread.
Why is there global concern?
China is the world's second-largest economy, with deep global trade and finance links.
If the property crisis spreads to China's financial system, the shock would be felt far beyond its borders, analysts say.
"Should defaults escalate, there could be broad and serious economic and social implications," Fitch Ratings wrote in a note on Monday.
This echoed a warning by the US Federal Reserve, which said in May that while China has managed to contain the fallout so far, a worsening property crisis could impact the country's financial system too.
The crisis could spread and impact global trade and risk sentiment, the Fed said in its May 2022 Financial Stability Report.
What can China do to fix it?
A bailout or rescue fund for the entire property sector is unlikely, even as mortgage boycotts mount, analysts say, as those would mean the government is admitting to the scale of the crisis.
A major bailout may also encourage developers and home buyers to continue with risky decisions as they would see the government and banks taking on responsibility.
But pressure has been building on Chinese banks to help ease the situation. China's banking regulator said Thursday that it would help ensure that projects are completed and units handed over to buyers.
Some intervention has happened at the local level in Henan province, where a bailout fund was set up in collaboration with a state-backed developer to help stressed projects.
Chen Shujin at Jefferies Hong Kong said local governments, developers and homeowners might also be able to negotiate interest waivers and suspension of mortgage payments for a certain period on a case-by-case basis.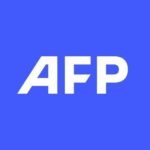 With 2,400 staff representing 100 different nationalities, AFP covers the world as a leading global news agency. AFP provides fast, comprehensive and verified coverage of the issues affecting our daily lives.
China's 'Silicon Valley' tightens rules over Covid flare-up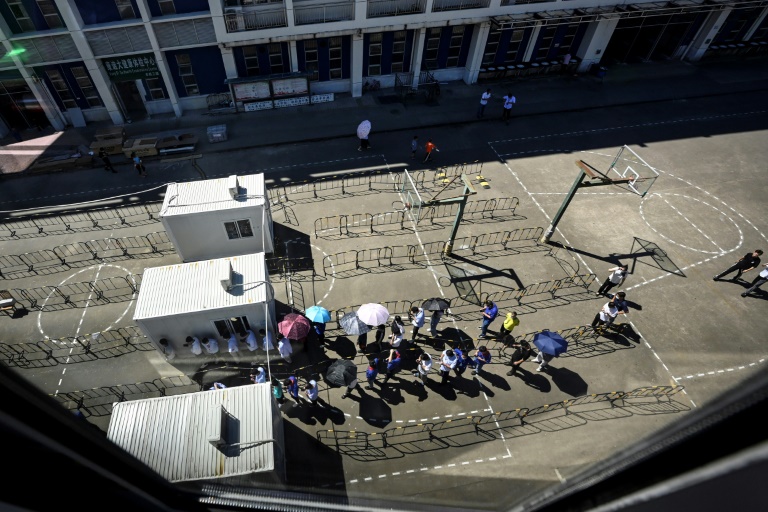 China's biggest tech hub is rushing to stamp out a fresh Covid outbreak, ordering some of the country's biggest manufacturers to operate in a 'closed loop' to reduce infections, state media reported.
The city of Shenzhen, which borders Hong Kong, reported just 19 Covid cases Tuesday as the city's health authority said the risk of "large-scale spread is low".
But Beijing's reluctance to budge from its strict zero-Covid policy had led to daily mass testing for the 13 million residents of Shenzhen for over a week and the closure of at least three subway stations by Tuesday.
Top manufacturers including iPhone maker Foxconn, electric carmaker BYD, drone maker DJI and telecom equipment maker ZTE are among the companies told to operate under a "closed-loop" production system. 
It would restrict movement of employees for seven days, state-run business news site Yicai reported Monday.
The closed-loop operation mode involves control measures such as locking workers within a compound and conducting daily nucleic acid testing. 
Bloomberg News reported Tuesday that a government notice told companies to reduce unnecessary interaction between non-manufacturing staff and factory floors to curb infection.
Health officials had earlier said all cases found in Shenzhen from July 15 were infected with the highly contagious Omicron subvariant BA.2.
While it is expensive and reduces the scale of production, manufacturers — including Tesla's site south of Shanghai in the past — have opted to operate in a closed-loop instead of resorting to full shutdown during local Covid flareups.
Strict virus controls have threatened global supply chains and cooled China's economy with Q2 growth coming in at a dismal 0.4 percent — the weakest growth since the pandemic started.
China reported 976 covid cases Tuesday, with the biggest outbreaks reported in the southern Guanxi region and Gansu province in the northwest.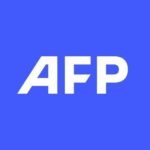 With 2,400 staff representing 100 different nationalities, AFP covers the world as a leading global news agency. AFP provides fast, comprehensive and verified coverage of the issues affecting our daily lives.
Egypt's small farms play big role but struggle to survive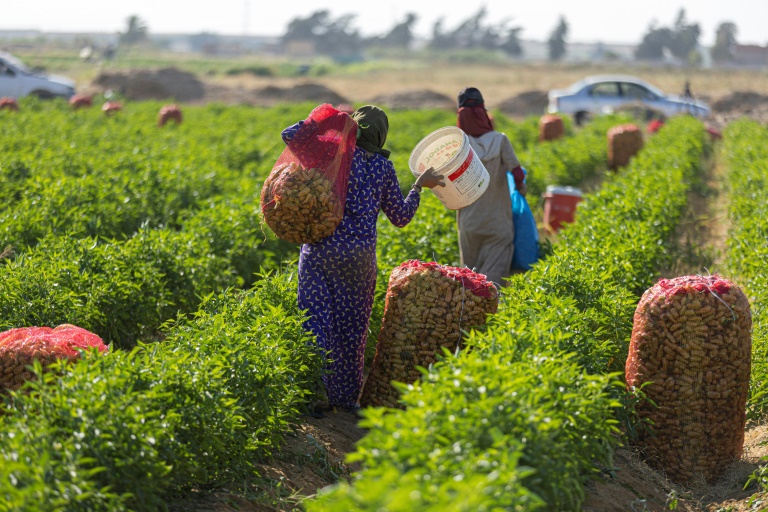 Egyptian smallholders grow nearly half of the country's crops, a lifeline role increasingly important after grain imports were stalled by war in Ukraine — but they are struggling to survive.
Despite their crucial role providing food for the North African nation's 103 million people, smallholders are cash-strapped and indebted, frequently selling their harvests at a loss.
"The farmer is dead, trampled," farmer Zakaria Aboueldahab told AFP, brewing tea on his rented plot of wheat and onions in Qalyubia, 30 kilometres (18 miles) north of Cairo.
"I'm trying to sell my onion harvest but I can't find a market," he said, the remnants of his crop scattered across the soil. "I just want to break even. I don't know how I'm going to pay rent".
His onions would sell in Egypt: but financing, marketing and infrastructure hurdles create massive gaps between supply and demand.
According to the United Nations Food and Agriculture Organisation (FAO), small farms are the "primary producers" of food for domestic consumption in Egypt.
Farmers cultivating less than three feddans (1.2 hectares, three acres ) — an area the size of a football pitch — till 35 percent of arable land.
Yet they produce some 47 percent of Egypt's field crops, the FAO calculates.
Larger farms focus more on exports -– a dynamic that came to a head when Russia invaded Ukraine.
– 'Patriotic duty' –
Egypt, the world's leading importer of wheat, relied on Russia and Ukraine for 80 percent of its imports, providing the flour for Egypt's traditional flat bread.
Ordinary Egyptians eat bread at almost every meal, and Egypt's wheat farmers ramped up production to 40 percent of the country's needs.
"Without the 40 percent of wheat that we produce domestically," rural sociologist Saker al-Nour told AFP, the consequences of the war "would be much worse."
In March, Cairo ordered farmers to grow wheat, calling the "compulsory delivery" orders a "patriotic duty."
By June, farmers had provided more than 3.5 million tonnes, according to the supply ministry, over half the domestic supply goal to August, and equal to the total amount supplied in 2021.
Compulsory crop deliveries were a pillar of president Gamal Abdel Nasser's socialist policies in the 1960s, but those policies were dropped amid the structural adjustment programmes of the 1990s.
With them went the former subsidies on seeds, pesticides, and fertilisers which have steadily shrunk over the decades.
"Instantly, when things got tough, it went back to compulsory delivery, but this time without the services that came with it," Nour said.
To encourage farmers to grow wheat, the government had previously set domestic prices higher than imports.
But the unprecedented surge in global prices undermined that.
– Stronger together? –
"Now I owe money to the pesticide guy, to the fertiliser guy," Aboueldahab said. "So if someone comes along and bids a low price, what am I supposed to do?"
One solution is for smallholders to join together and harness the power of technology.
Entrepreneur Hussein Abou Bakr launched a start-up finance company called Mozare3, 'farmer' in Arabic, which offers farmers financing solutions and agronomy support.
It also helps farmers "become a bloc", in the absence of effective local cooperatives and sets prices "as a form of protection" against market fluctuations.
Nour warns smallholders have "very limited negotiating power, especially when they don't have the storage capacity for their harvest".
But with illiteracy among smallholders at 32 percent, according to the FAO, offline village associations are necessary.
As climate change bites, Nour warns bottom-up approaches are essential.
These associations could, for example, communicate extreme weather events quickly and directly to farmers whose crops are at risk.
These tools exist, the sociologist said. "We just need to make them available to small farmers."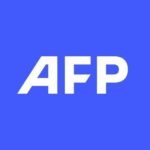 With 2,400 staff representing 100 different nationalities, AFP covers the world as a leading global news agency. AFP provides fast, comprehensive and verified coverage of the issues affecting our daily lives.
Biden presses Congress to pass $52 billion semiconductor subsidies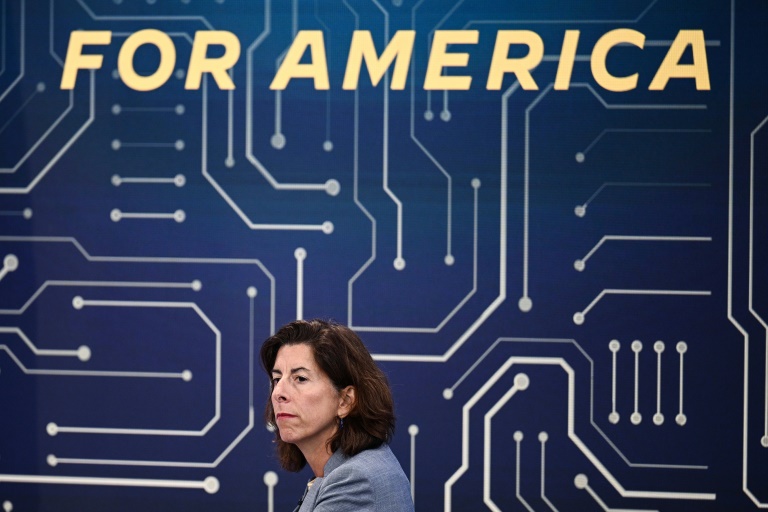 President Joe Biden on Monday pushed Congress to pass a bill providing domestic semiconductor manufacturers with $52 billion in subsidies to cut reliance on foreign sourcing for the vital component.
Speaking to senior economic and national security staff and representatives from manufacturers and a trade union, Biden said government backing for domestic producers means the United States will "be able to stay in the game."
"Congress must pass this bill as soon as possible," he said, citing both the economic and national security "imperative" of securing production of the tiny components needed for everything from smart phones to cars and weapons.
"America invented semiconductors, but over the years we let the manufacturing of those semiconductors go overseas," Biden said. "The United States has to lead the world in production of these chips."
Commerce Secretary Gina Raimondo called the microchips "a cornerstone technology that underpin our entire economy" and warned that the United States has already fallen far behind.
US importers are "utterly dependent on Taiwan for the leading edge chips," she said, while China is already investing heavily in its state-sponsored semiconductor industry.
"It's not possible to have a strong economy and a strong country if we don't make things in America," she said, also calling on Congress to get the spending bill "over the finish line and onto your (Biden's) desk this week. It's vital."
While the microchips are at the heart of everyday technology, including in the booming electric vehicle industry, officials also stressed to Biden the national security implications of a weak supply chain. 
Deputy Secretary of Defense Kathleen Hicks called microchips supply the "ground zero of our tech competition with China," while National Security Advisor Jake Sullivan called "dependence on a limited number of overseas facilities… flat out dangerous."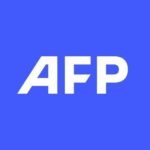 With 2,400 staff representing 100 different nationalities, AFP covers the world as a leading global news agency. AFP provides fast, comprehensive and verified coverage of the issues affecting our daily lives.