10 stats that show how COVID-19 impacted food delivery services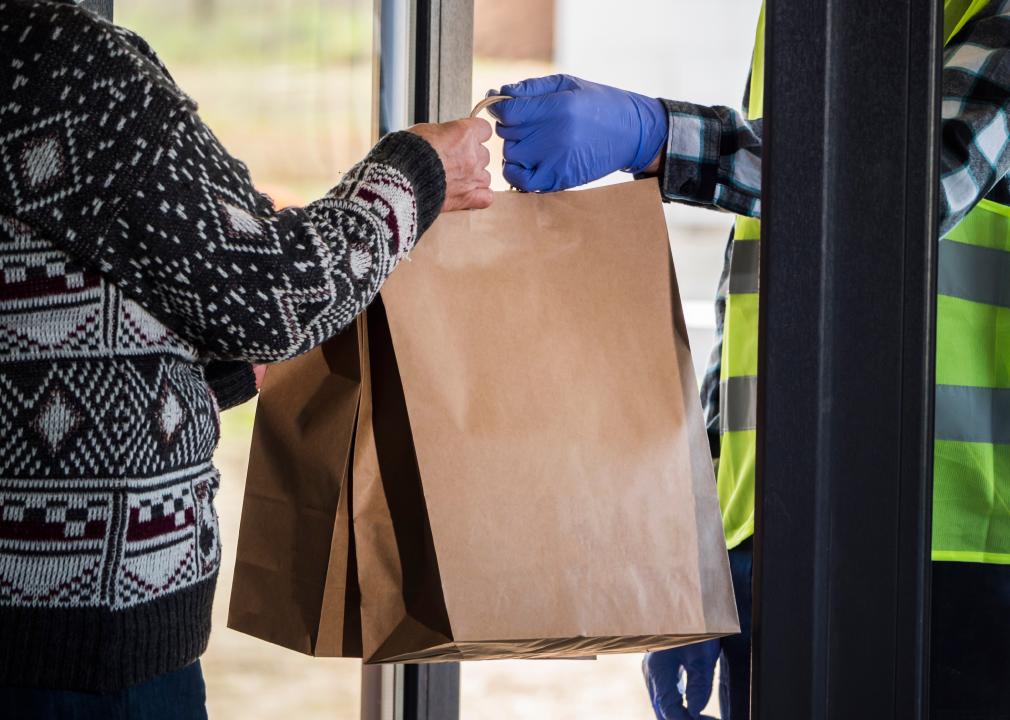 10 stats that show how COVID-19 impacted food delivery services
The COVID-19 pandemic upended entire industries as city shutdowns and work-from-home schedules brought traveling and outside dining to a sudden standstill. The hospitality, travel, and restaurant industries had to take drastic measures to stay afloat.
For restaurants, there was still a healthy demand for ordering food to eat at home. Meal delivery services saw massive growth as restaurants turned to platforms like Postmates and DoorDash to keep serving customers. One study published by the Columbia Business School found that the pandemic alone was responsible for 70% of the industry's growth from 2019 to 2020.
Many consumers also turned to meal kit subscriptions as a way to not just source food for meals, but also to make preparing and cooking their own food an entertaining activity. As meal kits grew in popularity, many companies in that space saw substantial growth. 
Across the country, the pandemic shifted how we shop and eat. As the restaurant industry emerges from COVID-19, it remains to be seen which of these dining habits will drop in popularity—and which stick. 
To better understand the far-reaching impact of the pandemic, Routific compiled this list of individual statistics and charts that together tell a story of how COVID-19 spurred growth across the food delivery market, from restaurant meal delivery to meal kits. Data is gathered from individual company reports and market reports from sources including PitchBook, eMarketer, and Edison Trends.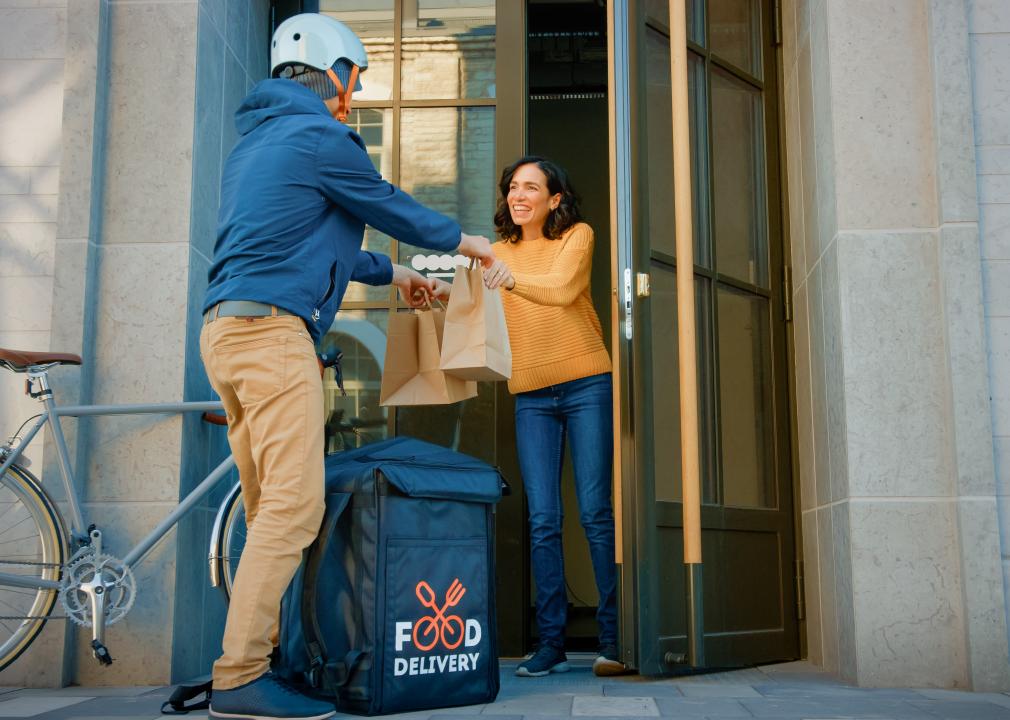 Gorodenkoff // Shutterstock
US food delivery transactions grew rapidly in 2020
Prior to the pandemic, the U.S. food delivery service industry experienced a growth rate of 85% from January 2018 to February 2020, according to a report by e-commerce market research firm Edison Trends. Even in the face of such trending growth, the pandemic turned out to be a big turning point in the industry, remarkably spurring even higher increases than anticipated.
In the early days of the pandemic, people increasingly opted for food delivery instead of dining out. Restaurants leveraged food delivery services to outsource the task during a time when they were simply trying to survive. These two behavioral shifts combined to generate massive growth in the industry. From February to December 2020 alone, when restrictions and lockdowns were first implemented, food delivery transactions grew a stunning 96%, indicating that the pandemic was responsible for this meteoric growth.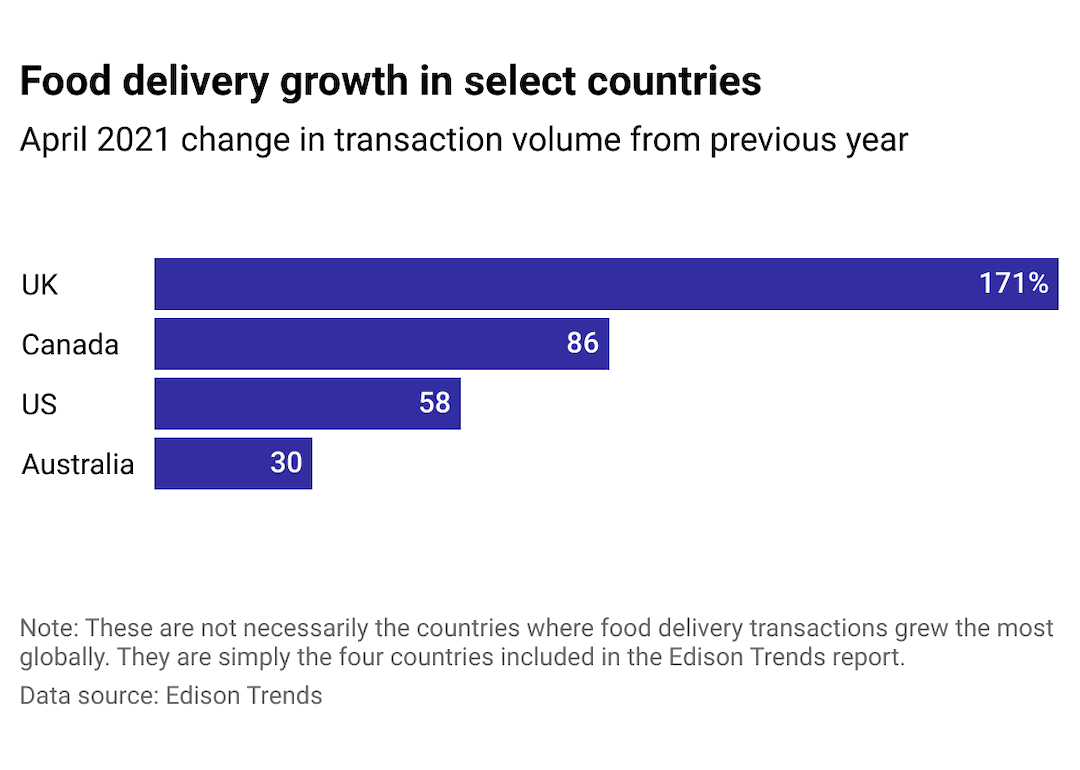 Routific
Transaction growth also occurred globally
The pandemic had a similar effect in other countries as well. The same Edison Trends report included annual growth year-over-year from April 2020 to April 2021 for four countries: the U.S., U.K., Canada, and Australia.
The report found that the U.K.—which had a string of "stay at home" orders from March 2020 to December 2021—had a massive increase in food delivery service usage. Not only did more people switch to food delivery, but they also spent more each month on it as well.
Although some think the trend is here to stay—even after the preponderance of COVID-related lockdowns and restrictions has passed—people in the U.K. are starting to return to in-person dining, which may force restaurants and food wholesalers to rethink their sales strategies once again.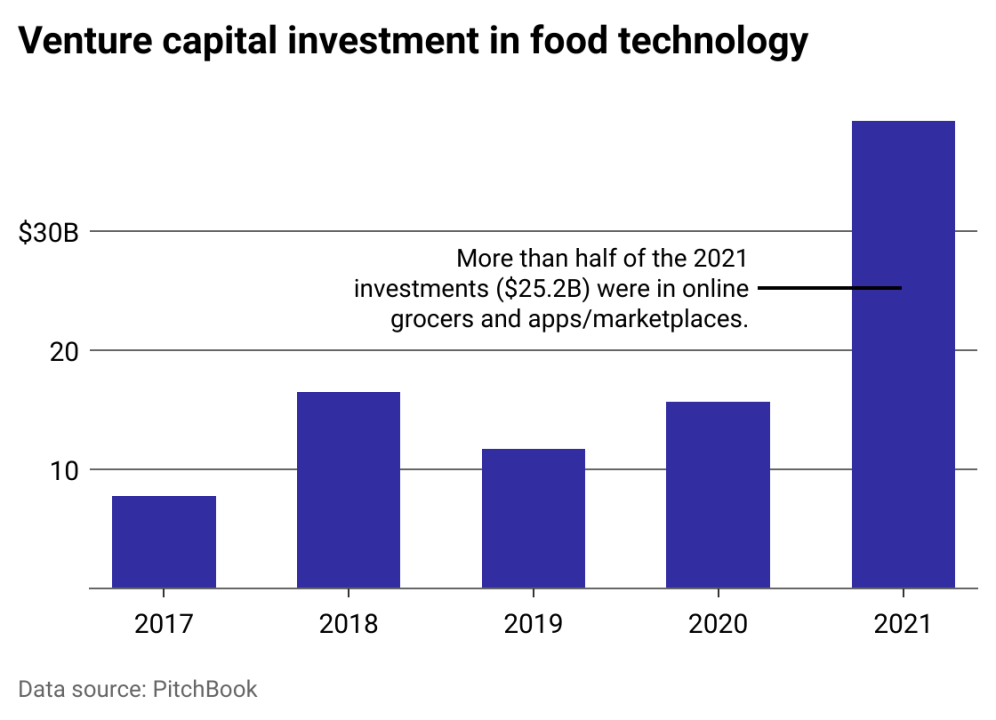 Routific
Investment in food technology more than doubled
Venture capital investments in food-related technology hit $39.3 billion in 2021, according to a report by private market research firm PitchBook. "Food tech" is a broad category that includes bioengineered foods, suppliers, technology, discovery, and intermediaries and delivery. But more than half of 2021 food tech VC was invested into online grocers as well as apps and marketplaces (restaurants and other food delivery) to help them build a competitive infrastructure. Those categories received $18.4 billion and $6.8 billion in investments, respectively.
While food tech investments overall waned in the first quarter of 2022, momentum continued for food intermediaries and delivery services, which garnered more than $2 billion across 74 VC deals, according to another PitchBook report. Many of these investments go toward improved convenience, addressing changes in consumer dietary preferences, food personalization efforts, and leveraging robots to ease labor shortages.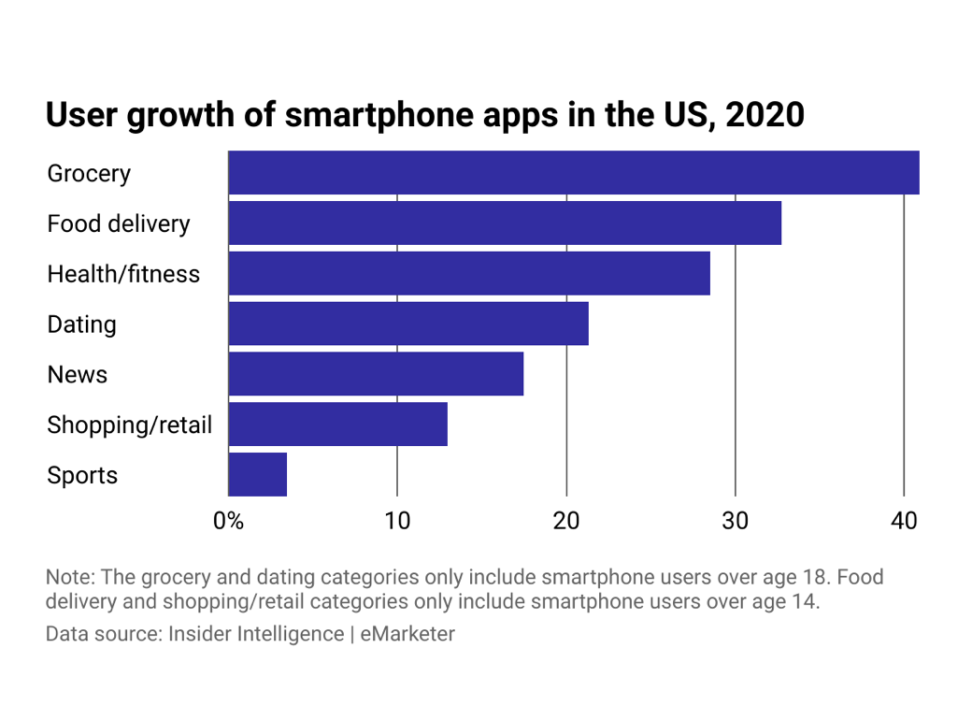 Routific
Grocery and food delivery apps grew faster than other app categories in the US
During the pandemic, the importance of smartphones increased as people used them for staying in touch with others, gaming and entertainment, and getting basic needs. The pandemic spurred a rise of interest in using grocery and food delivery services, and consumers started downloading these apps in droves.
According to research firm eMarketer, grocery app downloads increased more than 40% in 2020, with Instacart being a main player in this category. Food delivery service apps like Uber Eats, DoorDash, and Grubhub grew nearly 33%.
Analysts don't think this trend will last, however, after seeing a slowdown in 2021.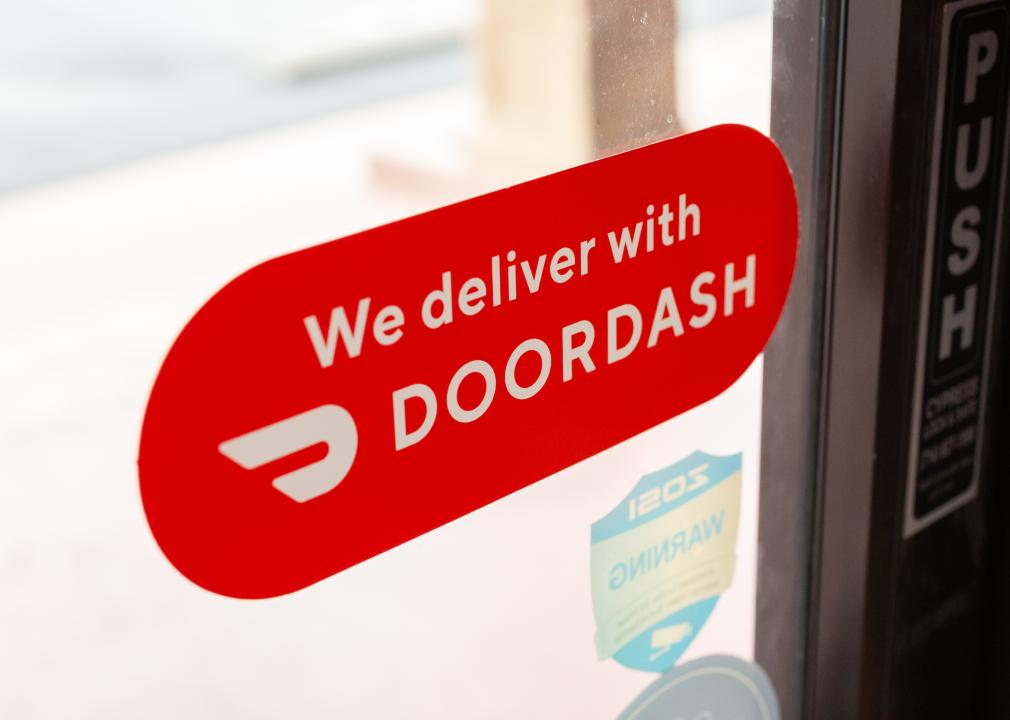 The Image Party // Shutterstock
DoorDash earned $3.3 billion in its initial public offering
DoorDash, a food delivery leader, had a massive initial public offering fueled by the pandemic. DoorDash stock opened at $102 per share on Dec. 9, 2020, on its way to a first-day close at $189.51. It was one of the largest IPOs of 2020, fueled in part by investors' belief that even though DoorDash was losing money, it was a safe stock bet because of consumer behavior during the pandemic.
Although its stock had fallen to $71.32 as of close on July 11, 2022, DoorDash is nonetheless experiencing revenue growth. In its first quarter 2022 earnings report, the company's revenue rose 35% to $1.46 billion, higher than analysts' predictions. Although the company's growth rate is not as high as it was during the height of the pandemic, consumer usage is still strong despite restaurants and stores reopening, an indication that consumer behavior has changed.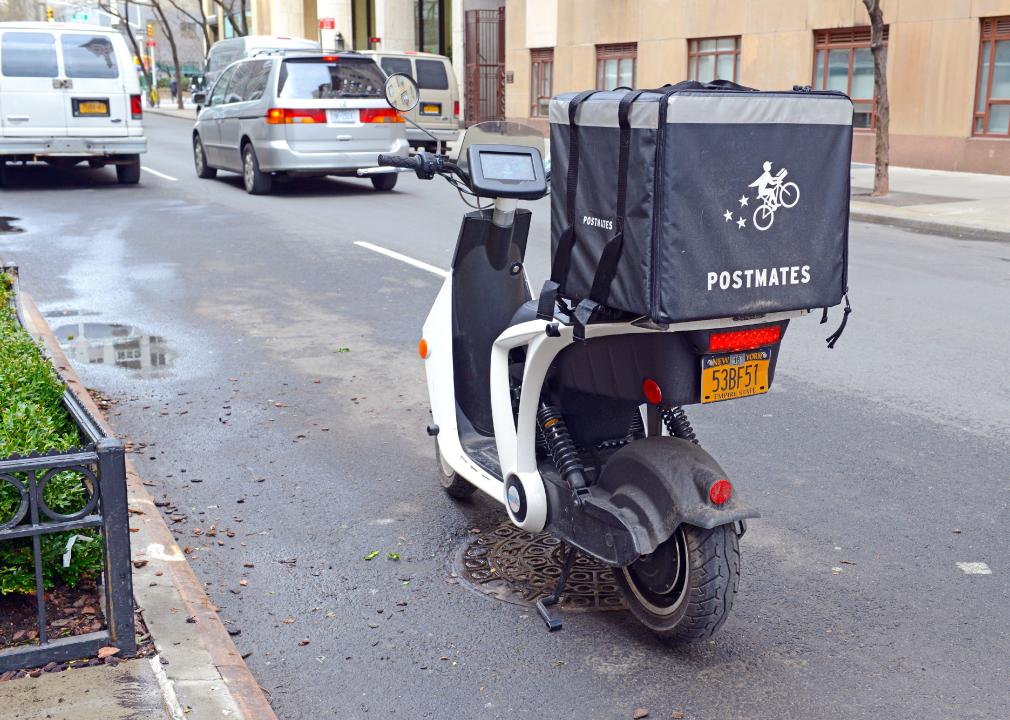 nyker // Shutterstock
Uber acquired Postmates for approximately $2.65 billion
As food delivery was gaining momentum during the pandemic, food delivery marketplaces looked to acquisitions as a strategy to gain market share. In July 2020, Uber acquired rival Postmates, just before Postmates went public. The deal allowed Uber to expand its geographic footprint, as well as its service offerings, as Postmates also delivered other items in addition to food. Uber became the second-largest food delivery service in the U.S. with the increased market share the deal gave the company.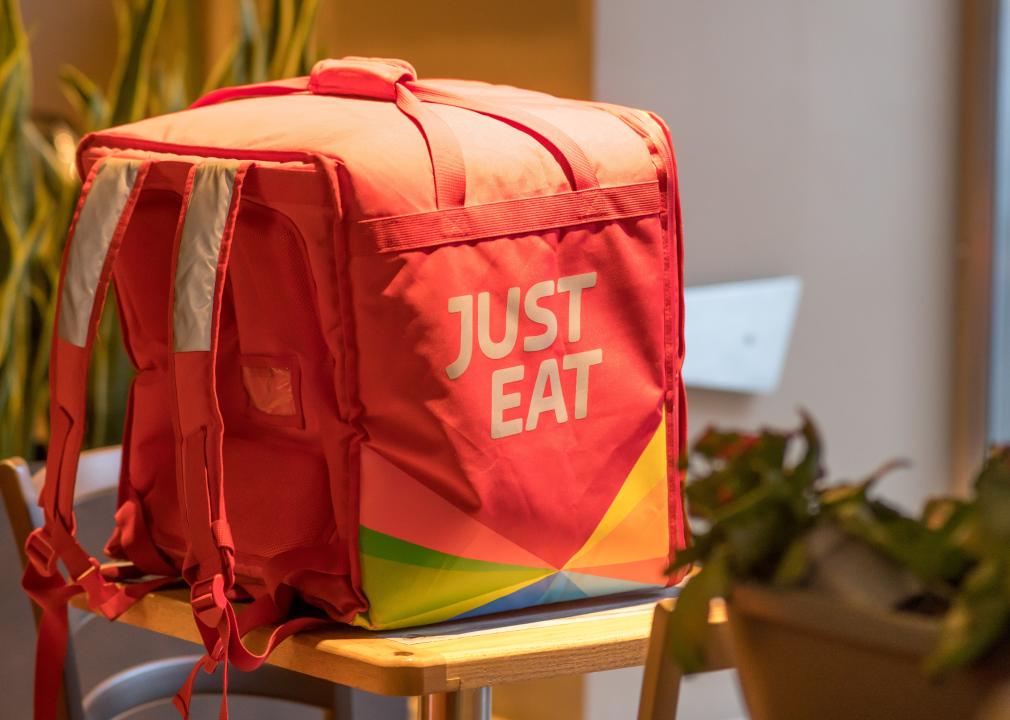 Cineberg // Shutterstock
In an even larger merger, Just Eat Takeaway acquired Grubhub in an all-stock deal valued at $7.3 billion
As food delivery was gaining momentum during the pandemic, food delivery marketplaces sought to gain market share through acquisition, and in 2020 Grubhub was a big target. When price and regulatory issues halted Uber's potential acquisition of Grubhub, Just Eat Takeaway stepped in for this $7.3 billion acquisition, which was announced in June 2020. The deal gave the European entity—which had been formed by a merger of Just Eat and Takeaway.com earlier in the year—a presence in the United States. The deal closed on June 15, 2021.
This merger may have proven to be a mistake, however, as less than a year later there are rumors that Just Eat Takeaway may sell off GrubHub amidst the threat of a global recession. A lack of synergies between the two entities and a shift in consumer behavior in different parts of the world that's caused a downturn in order volume are some of the reasons behind the potential divestiture.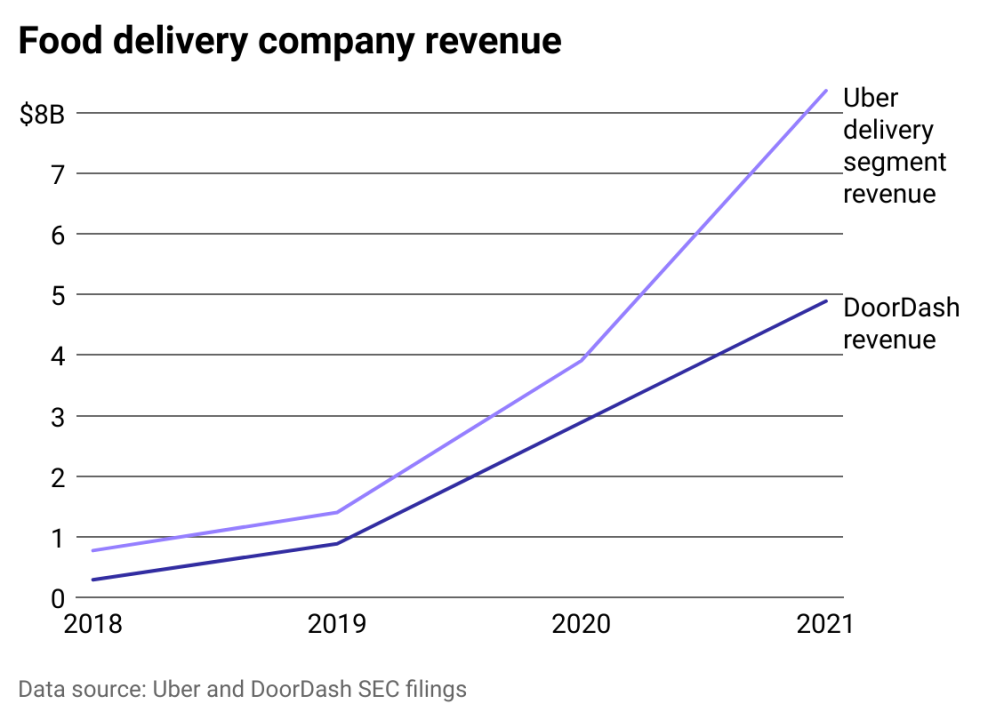 Routific
Food delivery leaders Uber and DoorDash saw spike in revenue during pandemic
Uber's delivery revenue grew 81% between 2018 and 2019—healthy by any standard—but from 2019 to 2020 that rate pole-vaulted to 179% as more people ordered takeout amid COVID-19. Uber's delivery segment is still attracting new customers to its platform. Uber Eats revenue now exceeds that of its ride-hailing arm, reaching $8.3 billion in 2021, a 72% year-over-year increase.
DoorDash also increased its growth rate, though to a lesser degree. From 2019 to 2020, the company's revenue rose from $885 million to $2.88 billion. Although that growth has slowed, the company is now earning more revenue in one fiscal quarter than it did in all of 2019.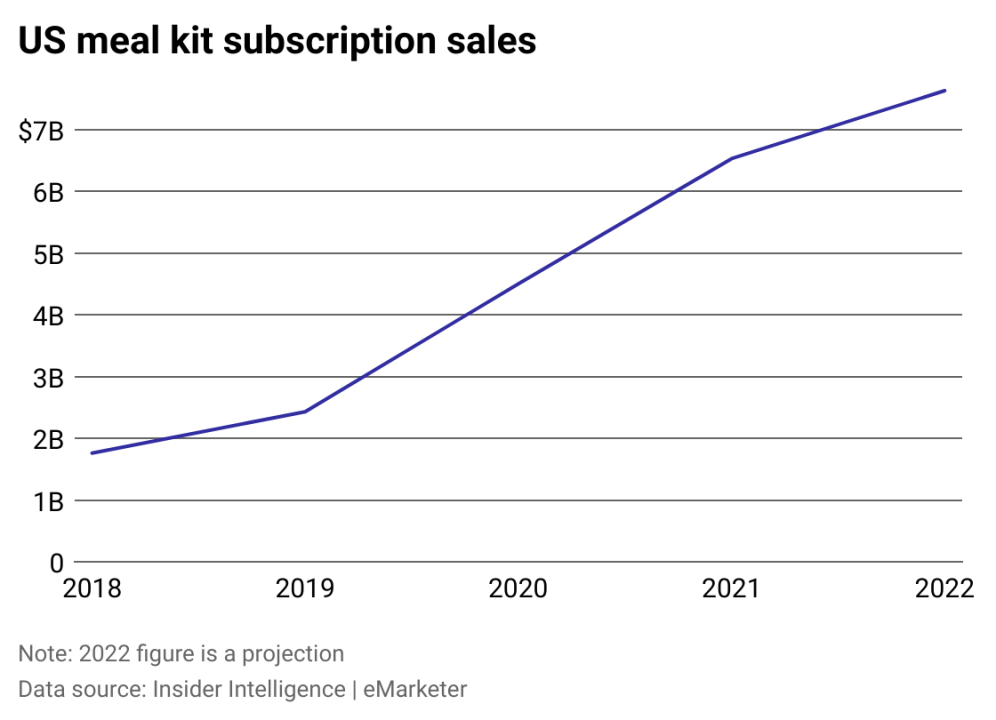 Routific
US meal kit subscription sales grew 85% in 2020
The growth rate for U.S. meal kit subscription sales nearly doubled in 2020, and since then has skyrocketed with 2022 estimates approaching $7.63 billion. Meal kits accounted for nearly 20% of subscription e-commerce sales, and they have continued to gain share of the subscription category since the pandemic bump.
Growth has since slowed in this segment, but it hasn't stalled: eMarketer projects that meal kit subscription sales will increase another 17% in 2022. That's faster than the 15% growth rate expected for the subscription market as a whole, according to the report.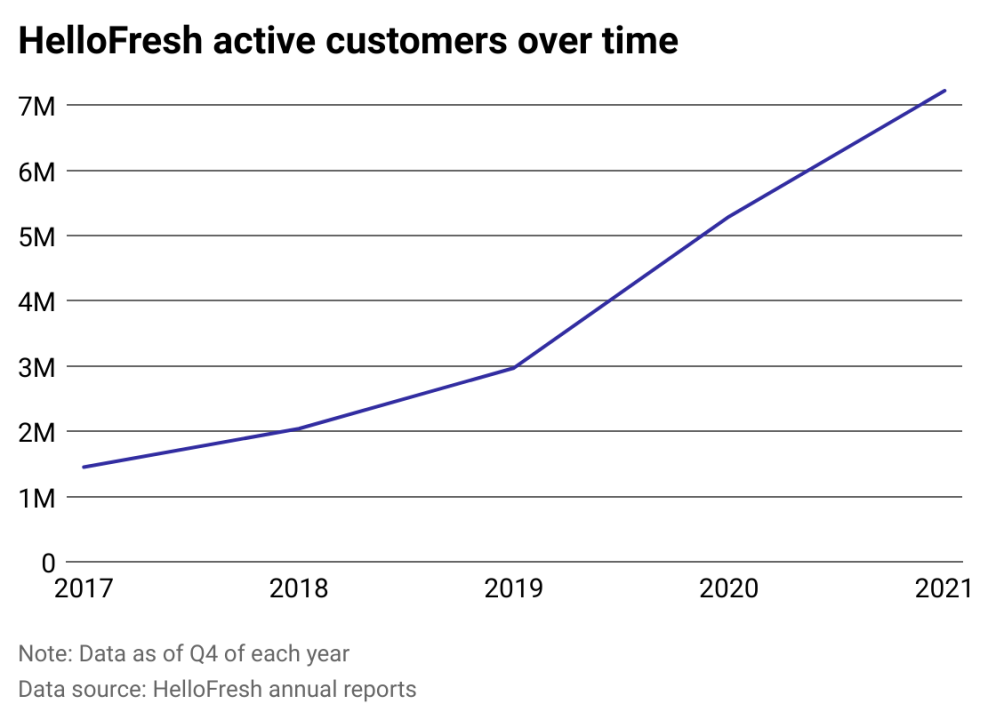 Routific
HelloFresh grew active customers a record 78%
From 2019 to 2020, meal kit market leader HelloFresh came close to doubling the rate at which it grew its customer base. It added 2.32 million customers that year, growing to 5.29 million active customers. The onset of COVID-19 certainly contributed to the uptake, as that growth rate has since stabilized.
Consumers' return to pre-pandemic life hasn't resulted in a loss of customers though. In fact, HelloFresh's customer base is still growing, albeit at 36.5% from 2020 to 2021, which is a lower growth rate than pre-pandemic levels. Still, that marked an additional 1.93 million active users on the platform.
This story originally appeared on Routific and was produced and
distributed in partnership with Stacker Studio.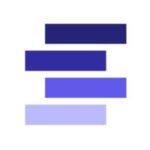 Founded in 2017, Stacker combines data analysis with rich editorial context, drawing on authoritative sources and subject matter experts to drive storytelling.
Only 13% of Web3 founding teams include any women, BCG study finds
A look into a BCG report highlighting gender disparity in Web3 and STEM.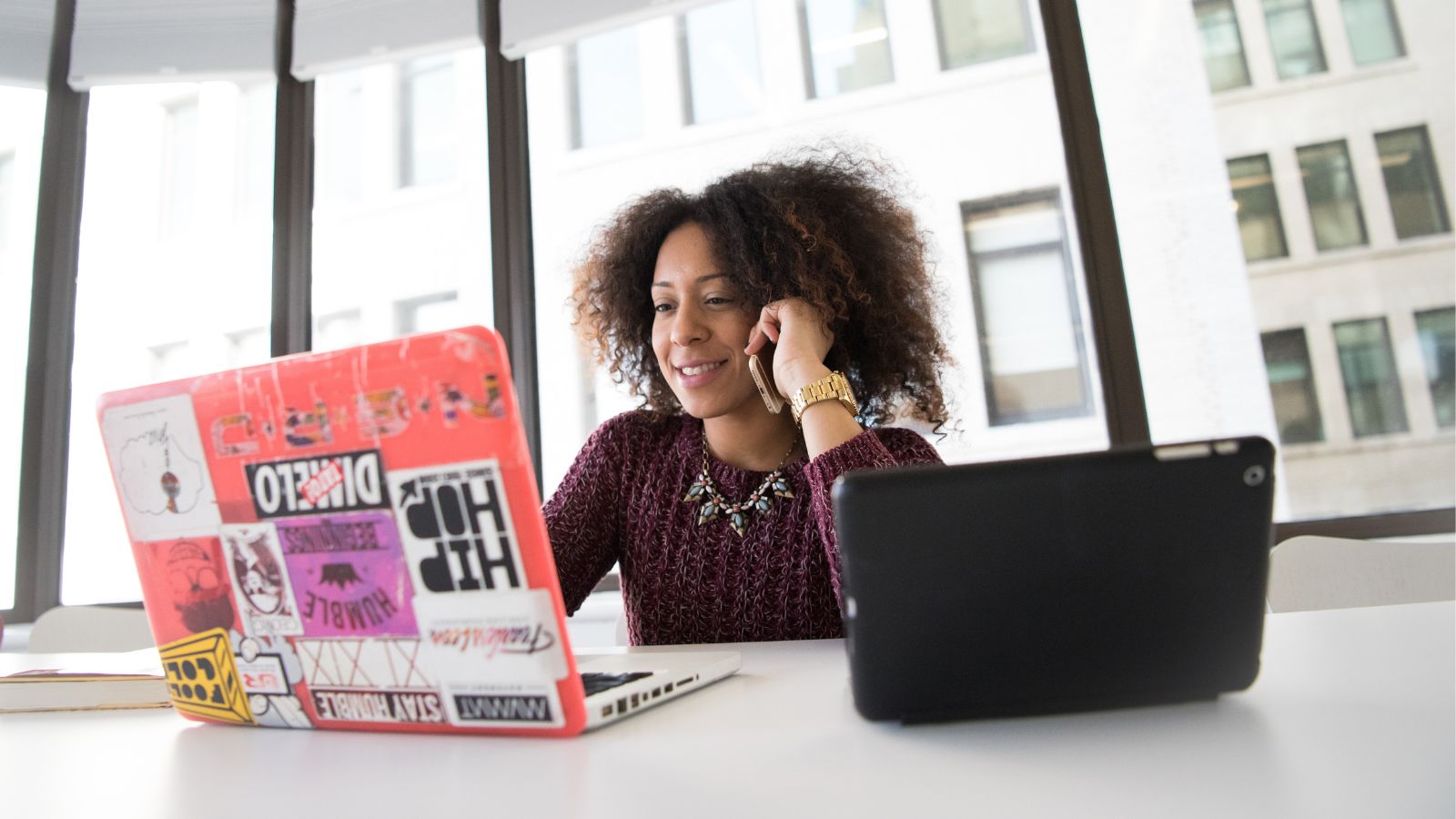 It's shocking that 2023 still sees vast gender disparity in entire industries. Unfortunately, the STEM and sub-industries like Web3 see it the most.
If you haven't heard, Web3 is the latest cryptocurrency technology for a blockchain-based internet.
The Boston Consulting Group (BCG) found that only 13% of Web3 companies included any women on their founding teams. Another key finding was that only 3% of Web3 company founding teams consisted of all women.
Talk about archaic, for such a progressive industry.
We dove into the report to understand the severity of that disparity and what companies can do about it. Let's start with some of the report's key findings on founders:
13% of Web3 company founding teams have at least one woman
3% of Web3 company founding teams encompass all women
93% of Web3 founders are men
These findings above remain consistent not only in North America, but also in the Asia-Pacific and Europe. Now, this disparity unfortunately continues even when you look at the wider workforce of Web3 companies:
73% of Web3 companies' entire workforce are men
88% of technical roles at Web3 companies are held by men
BCG also examined the role of women in Web3 founding teams by startup stage and funding amount. Sadly, the bigger the investment, the less likely a woman was to sit on the founding team. Only 7% of Web3 companies with $1B invested had women in the founding teams. Similarly, companies that received between $500M to $999M had men as founding teams.
STEM companies show similar results. While the US Census demonstrates more women achieving STEM roles, the disparity is still present. The BCG's report backs this as well:
33% of STEM company workforces are women
25% of technical roles at STEM companies are held by women
What does BCG propose we do about it? Luckily, the early nature of Web3 offers time to rectify the gender disparity. Here are some strategies discussed:
Monitor the data: Granular, objective data collection will keep track of female representation within a company's workforce and founders.
Include women on VC investment teams: All-male investment teams are more likely to garner all-make founding teams.
Create inclusive brand experiences: The Web3 experience should cater to a broad audience.
Stay close to regulators: Collaborate with government and organizational entities to shape regulations for this new industry.
Build mentorship and support opportunities: Diverse networks and mentorship opportunities can keep companies in check with gender equality.
Read BCG's full press release.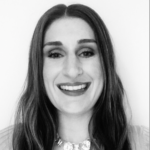 Veronica Ott is a freelance writer and digital marketer with a specialization in finance and business. As a CPA with experience in the industry, she's able to provide unique insight into various monetary, financial and economic topics. When Veronica isn't writing, you can find her watching the latest films!
Are realtors too valuable to be disrupted by technology?
Tens of billions of venture capital dollars go into proptech every year. But realtors remain critical middlemen for most consumers. Is this just the way it will always be? Here's a look at how tech is changing residential real estate – and how it's not.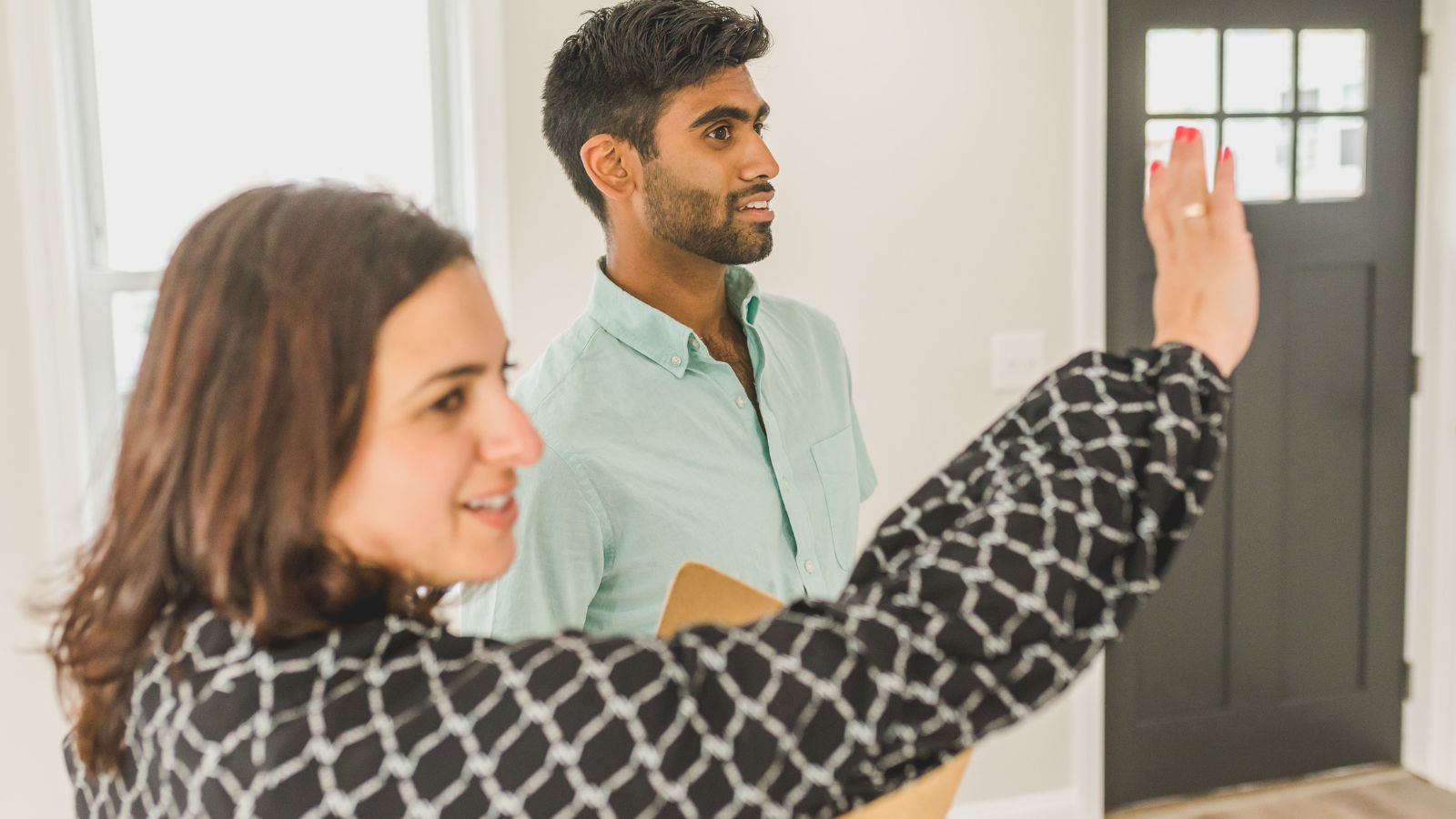 The tech industry repeatedly sees itself as a disruptor — particularly of industries with inefficient models with unnecessary costs baked in.
Why shouldn't real estate be a prime target for tech?
As Forbes notes:
"Real estate is the only mammoth-size market remaining in which middlemen (brokers/agents) have complete control of the process. The operative members of the transaction (buyers/sellers) are withheld from direct communication and limited in resources and transparency. They are at the mercy of the middlemen in a world where other industries are constantly being refreshed, redesigned, and automated."
Still, Canadian (and American) realtors are, to date, disruption resistant. Canadian realtors extract billions in value every year for their work. This is just how real estate works in this country, but it is kind of odd. Especially because Canada's housing crisis is exactly that: a crisis.
Canada needs to build 3.5 million extra homes by 2030 to ensure affordable housing for everyone living in the country. That's on top of the expected build out of 2.3 million homes that are currently planned.
That's a shocking number when you consider the United States, with ten times the population, is short a relatively modest 6.5 million homes.
This housing gap means some version of the following story is happening in Canada basically every single week:
A seller wants to put their home on the market. They sign with a realtor who shares data on how to price the property, photographs it, lists it on MLS and advertises it. Depending on the seller, the realtor may provide significant guidance on the process of selling a home. People tend to get nervous when they're selling their single biggest asset.
Still, the whole process can be over in a matter of weeks — a win for sellers, presumably. Well, sort of.
This process can be efficient in a hot market, but it also leaves many sellers with an odd taste in their mouths as they watch their realtor and their buyer's realtor walk away with commissions of thousands, if not tens of thousands, of their dollars.
So, why hasn't tech made more headway in bleeding out these seemingly unnecessary costs for buyers and sellers?
It's not for a lack of new models, innovation, and capital spending. Investors allocated more than $32 billion USD into proptech companies in 2021. ('Proptech' just means technology solutions that enable the buying and selling of residential and commercial real estate). By 2028, the global proptech market is expected to reach $64.3 billion USD.
The investment is there. But so are the realtors. So, what changes are happening?
Proptech platforms are creating more informed buyers and sellers
Consumers are seeing the results of the money that has poured into proptech over the last decade. During the home-buying frenzy that followed a certain pandemic, many buyers toured properties virtually, and made buying decisions without ever being inside the place they'd soon call home.
But that's just the latest evolution of real estate technology for consumers. Much of the first wave of proptech has already become second nature for many of us. We all have access to powerful, data-driven tools and platforms to aid us when it's time to buy or sell.
Just a few examples:
While consumers love platforms like these and are doing more research on their own, they still gravitate to realtors when it comes time to sell or buy. A recent CBC article noted that:
"While specific numbers are hard to come by, all indications suggest that private sales make up a tiny sliver of overall real estate deals in Canada. For example, For Sale By Owner recently had some 116 listings in all of Ontario, while some mid-sized cities in the province showed more than 1,000 on MLS."
Change is coming for everyone – from buyers to sellers to realtors
Still, the forecasts suggest this initial wave of proptech innovation may lead to more significant changes in the years to come.
A much-quoted Oxford University study from 2013 found that "automation is projected to replace 50% of all current jobs in the next two decades. The same study predicts automation is 86% likely to replace traditional "real estate sales agents" and 97% likely to replace "real estate brokers"." By late 2020, technology had replaced over 60 million jobs in the U.S. alone, with the World Economic Forum predicting tens of millions more to come, with fully 50% of jobs done by machines by 2025.
It's clear that the rate of automation isn't exactly slowing down.
Blockchain, the distributed ledger that promises to destroy unnecessary middlemen across industries, offers the potential ability to reduce the need for realtors, through its ability to protect against fraudulent activity through decentralized smart contracts.
But widespread adoption of blockchain technology hasn't happened in any major industry, much less a massive asset class like real estate. And blockchain alone doesn't eliminate the need for home buyers and sellers to get expert counsel from someone during a transaction.
And AI has promise and potential, sure. It can already do things with data that no human can. But buyers and sellers seem to consistently value empathy, human interaction, negotiation skills, and a realtor's personalized knowledge of a community or property type. This is especially true when someone is making the life-altering choice to buy or sell a house. If it was your house, would you want the robot or the person?
So far, most Canadians are choosing the person. (The same is even true with another major life purchase, as we've recently reported.)
But there are more changes afoot.
Think back to that theoretical seller that sees their house sold in days and in return sacrifices tens of thousands of dollars in commissions. Is that a good deal for them? Maybe not.
That insight is at the root of Bid My Listing, a new startup from entrepreneur Matt Proman and real estate bigwig Josh Altman.
Bid My Listing enables sellers to solicit bids from realtors to list their house. As Proman told Entrepreneur.com:
"I had a lot of agents knocking on my door, leaving their business cards that they wanted to represent me in the transaction."
Proman thought his Long Island home would move quickly and signed a six-month exclusive listing agreement with an agent. "I waited and waited and waited," he said. "And I watched two other houses sell on my block."
"I said, 'I will never, for any of my other houses, give my listing away for free. The next time the agents have to put their money where their mouth is and have skin in the game.
So, while realtors may exist long into Canada's real estate future, tech may eventually create major changes in their roles and how they're compensated. They're likely to find themselves having to adapt to a changing landscape where buyers and sellers want more value for the commissions they pay on a real estate transaction.
If they're willing to pay them at all.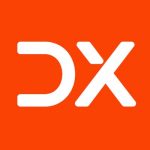 DX Journal covers the impact of digital transformation (DX) initiatives worldwide across multiple industries.
Tech agility and relationship building among pillars of digital transformation for CIOs, HBR report finds
A look at HBR's recent report about the changing role of CIOs and building resilience in digital transformation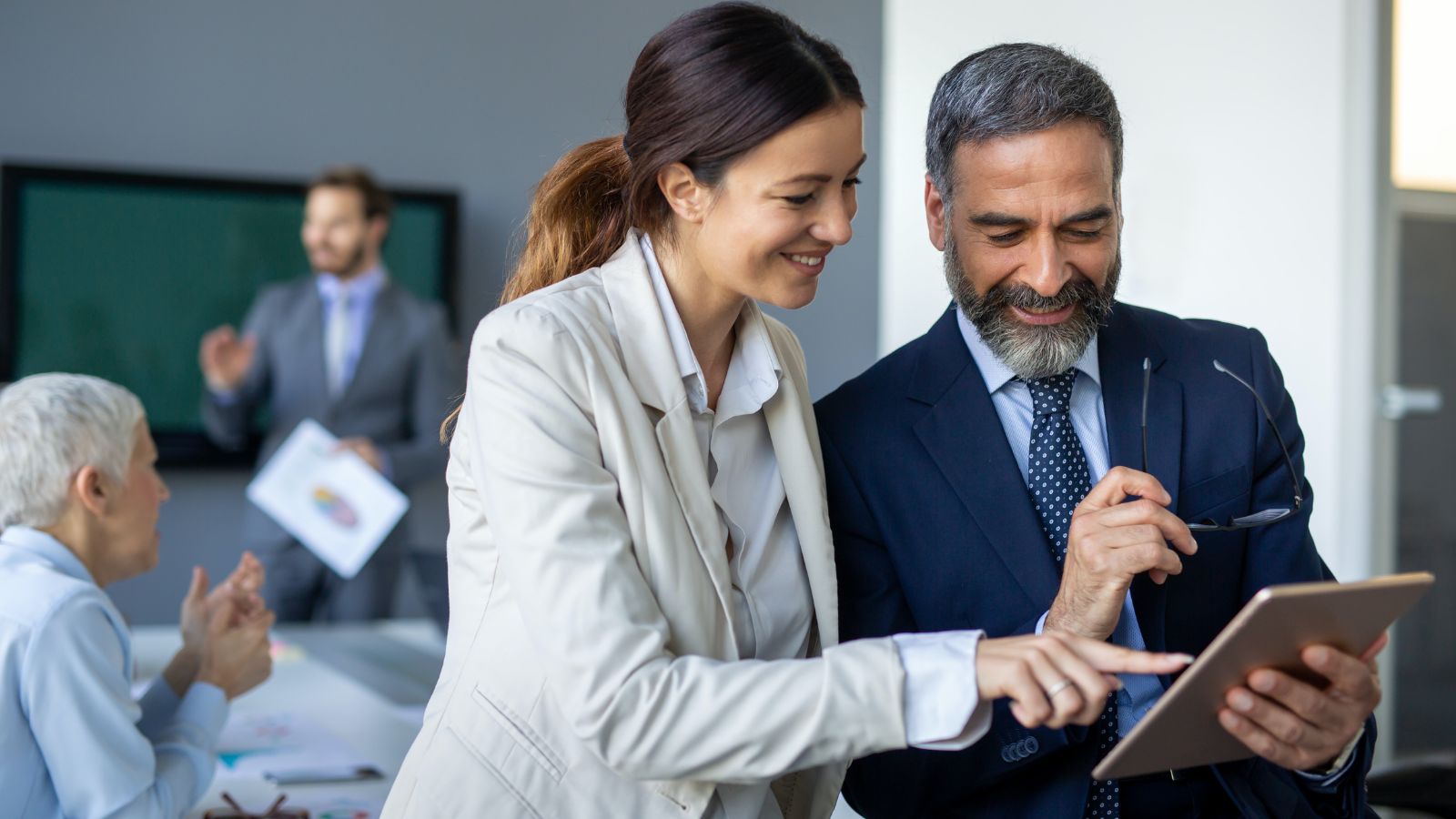 HBR recently released a report (sponsored by Red Hat as part of The Enterprisers Project), on the changing roles and landscapes of Chief Information Officers (CIOs) leading organizations through digital transformation.
The goal? Resilience.
Specifically, resilience in an organization's people, business processes, and tech infrastructure.
But don't get too caught up in the tech just yet. As UC Dublin business professor Joe Peppard is quoted in the report, "digital transformation is less a technology challenge and more a leadership one."
HBR shares how CIOs can step up to the plate with leadership that fosters resilience amidst digital transformation:
Adaptability for CIOs and the organizations they lead
Digital transformation is a response to change, whether that change is innovation, customer demands, or industry trends. Today's CIO must prepare their organizations to adapt to those changes, specifically:
Adapt new processes to speed up product development
Collaborate to create new business models
Respond faster to client demands
Experiment and pivot quickly
Attract and retain IT talent
To achieve all that, the role of CIO has quickly expanded its job duties. Indeed, 89% of CIOs feel their role has become "more important," the report found, while 88% agree their role is the most "critical component" of their organization's sustenance.
What do these expanded duties look like, apart from leading adaptable organizations? The CIO is an educator, coach, strategic adviser, entrepreneur, relationship builder, and change agent. HBR even includes "evangelist" in the mix.
Managing expectations, relationships, and talent
Communication and relationship building are increasingly important, even in a tech-dominated industry. HBR cites an IDC statement that CIOs will even out inflation, shortages, and other economic changes through negotiations and relationship building.
Of course, that communication is vital internally as well. CIOs need to lead staff, managers, and executives through pivoting plans, unpredictable results, and changing expectations. How? Through empathy, a vital component in supporting a successful organization and successful professionals within one. This also includes fostering safety, diversity, personal growth, inclusion, and autonomy for experimentation, and learning from failures.
Finally, there comes the talent — starting at recruitment, all the way to career development and flexible work arrangements for IT staff.
Making tech more agile
CIOs can't do this on their own. However, they can embrace transformation tools and support their organization using them. HBR cites a PwC study on strategies for adapting to new tech tools, including:
Making an IT strategy more agile
Using infrastructure investment to move to the cloud
Leveraging data and analytics to inform strategic decisions
CIOs aren't just responsible for securing the new tech. They also need to strategically and operationally decide how to best harness each tech's capabilities. The answer comes from the entire organization, as business operations and IT become unsiloed to support better collaboration.
Read the full report.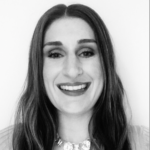 Veronica Ott is a freelance writer and digital marketer with a specialization in finance and business. As a CPA with experience in the industry, she's able to provide unique insight into various monetary, financial and economic topics. When Veronica isn't writing, you can find her watching the latest films!