Contech leaders say convergence is driving a construction industry renaissance
In the building industry, convergence is a blurring of lines between tech, process, and sectors such as architecture and manufacturing.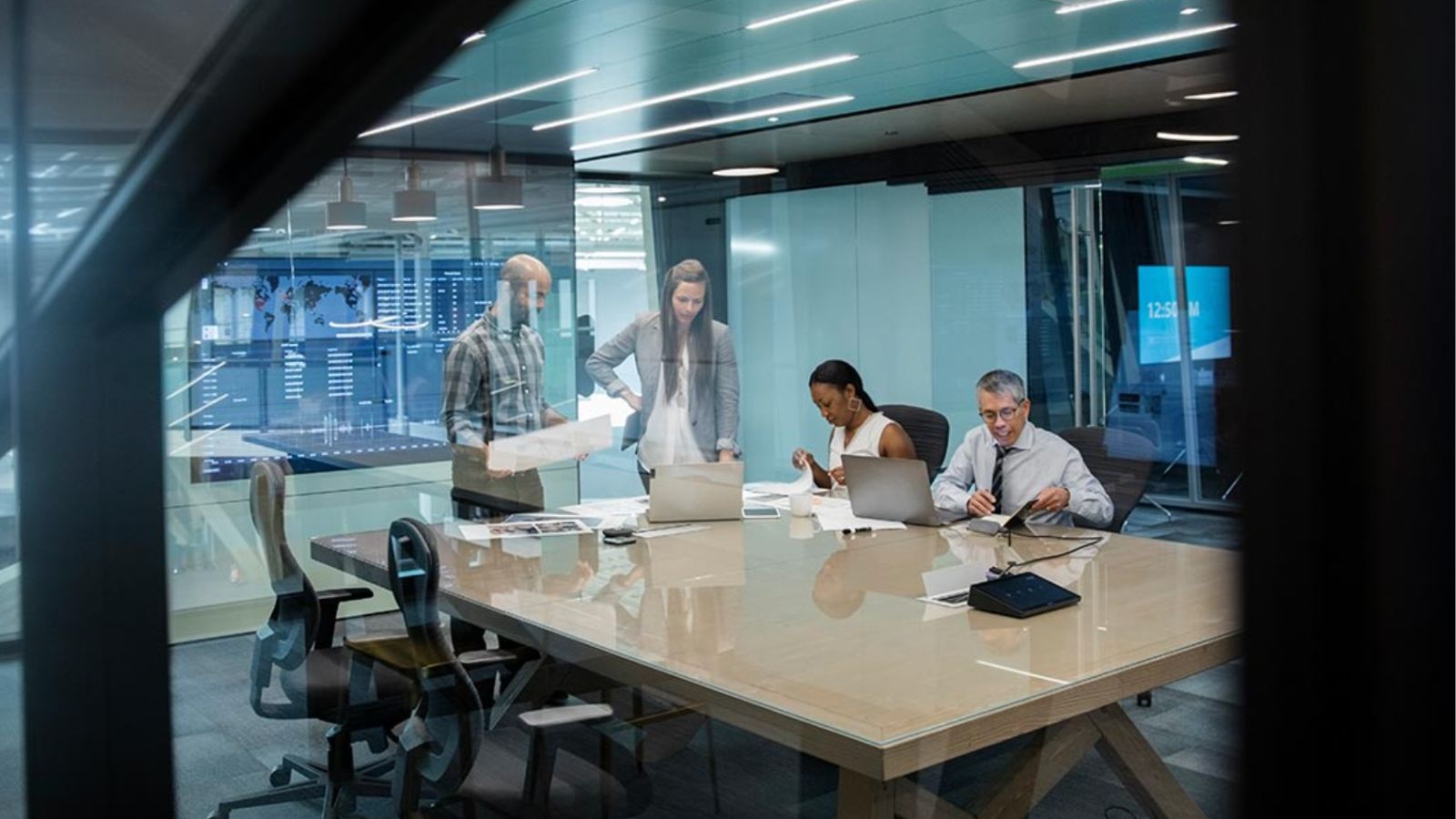 The content featured in this article is brand produced
In the building industry, convergence is a blurring of lines between technology, process, and sectors such as architecture, manufacturing, and entertainment.
The goal? Finding better ways to design, build, and make space.
"Architects and builders are looking to manufacturing to make the construction process more like industrial assembly lines — modular, repeatable, and efficient," Autodesk University writes. "And they're finding ways to use standardized parts and digital tools to improve safety and accelerate project timelines."
As VP Industrialized Construction at Autodesk, Amy Marks says construction business models are shifting to meet demands from a growing client segment called "convergence customers."
"When you think about what a convergence customer needs, it's very different than what just a general contractor needs, or just an architect needs, or just an owner needs, or just a building product manufacturer needs," says Marks.
"They need a platform of connected data. They need the interoperability between many different ecosystem partners, whether that's in services, or technology, or products. They're looking across the silos — they're basically burning them to the ground at this point. And I think that changes everything."
During her keynote address at the Advancing Prefabrication 2022 conference, Marks said 82% of the audience considered themselves convergence customers.
But they're not explicitly asking for convergence solutions, Marks notes.
Rather, clients tell her they are looking for integrated support because their business models are changing and "there are forces on my business, and the way in which I do business, and how I make money that have changed."
So if a contractor responds to an RFP by offering up an evolved framework that incorporates a convergence of prefabrication, technology, and advanced processes, the customer feels better enabled to achieve their project goals.
How convergence in construction actually works
Marks touches on two key ways convergence takes place in construction.
The first is a "horizontal" integration of different — but often adjacent — business types that merge, or incorporate another offering, to increase their shared value. "Architects are buying [pre]fab shops, and general contractors are becoming makers and makers are becoming designers of things," she explains.
We're seeing "vertical" compression too, according to Marks. "Whether it's the GC or the mechanical, electrical, or plumbing subcontractor, or the traditional building product manufacturer — they are merging together as makers."
For example, she describes how an electrical contractor might not actually produce anything that's included in the electrical skids they supply.
Instead, they function as a "product and system integrator" of the manufactured items provided to clients. Or the building product manufacturer who creates those items offers the entire skid as an aggregated solution.
If you think bigger, Marks says, this type of convergence can enable the creation of smart buildings and even whole smart cities that function as vertically integrated environments.
Envision future cities where "platform companies like Meta and Google own undersea cables to emerging geographies. The data center will be owned by them, the infrastructure that gets built around them potentially…I'm sure they would like it to integrate with their platforms down to the end use in their home," says Marks.
"And so I think it's a very interesting conversation about convergence and platforms that's much more far reaching than we think."
Shared context is key to evolve your business model
Merging previously separate industries or processes is not a simple task. To make it work, all the stakeholders involved must learn how to speak different languages (in a figurative as well as terminology sense) to bridge contextual gaps, Marks says.
"As you're starting out and these business models are first changing, you have to understand the language of the genesis of the original core competencies. And then you have to understand the language of your adjacencies."
For instance, "the DfMA in a manufacturing setting has different interpretations than DfMA may in an architectural setting. You're converging with and reconciling the [industry] language to make sure that you both mean the same thing."
Merging with other specialties requires an appreciation of diversity and perspective to create shared understanding, and perhaps in the future, even a new language, Marks says.
Randee Herrin, Senior VP of Construction Technologies & Manufacturing at TDIndustries Inc., says her construction and facilities services company utilizes a "model-led workflow" to spark collaborative understanding.
With this approach, all stakeholders come together to make shared decisions earlier than usual in the construction process, producing a virtual model (thank you, technology) for the project.
"You have to step outside of just [your company], and engage the entire team — the general contractor and the owner or the other key subs — that means those decisions between the entire team need to happen earlier. And it needs to be much more cooperative and a partnership upfront, to have a better outcome at the end," Herrin explains.
Perceptions of industrialized construction have evolved too
"The future is about data. It's enabled by the [virtual] model and…by offsite manufacturing," says Herrin, who thinks the construction industry is in the midst of a renaissance, as future-oriented firms rethink their approach to building spaces.
After all, who doesn't want their job to be made easier and to access greater project certainty through data, she says.
"To me, it's how many constraints can we remove? We're managing a workforce that's hard to find right now — a declining workforce. And we could sit with that problem or we could say 'how can we solve it through off-site manufacturing?'"
In addition to the obvious benefits of industrialized construction, some old-school misconceptions are also being debunked, says Marks.
She scoffs at the idea that manufactured building products — a key element of construction convergence — are not considered beautiful or that architects and designers say, "I will not have prefab on my project."
"Those kinds of things are so 10 years ago," she says. Now there's widespread interest and acknowledgement of industrialized construction. Project stakeholders just need help understanding how to incorporate prefabricated solutions into their construction plan.
One way or another, every building now incorporates manufactured products in construction, she points out.
"So yeah, I think at the end of the day, the word prefab won't exist. It'll just be products."
This article originally appeared on Make Space, DIRTT's editorial platform that shares perspectives from the design and construction industries.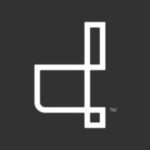 DIRTT is a global leader in industrialized construction. Its system of physical products and digital tools empowers organizations, together with construction and design leaders, to build high-performing, adaptable, interior environments. Operating in the workplace, healthcare, education, and public sector markets, DIRTT's system provides total design freedom, and greater certainty in cost, schedule, and outcomes. DIRTT trades on Nasdaq (DRTT) and on the Toronto Stock Exchange (DRT).
How the pandemic e-commerce surge spiked demand for truckers
Since the start of the COVID-19 pandemic, truckers have faced a series of circulating problems, including driver shortages and difficult working conditions. But the sharp increase in e-commerce in 2020 put a strain like no other on the industry.
In just one year, e-commerce—the buying and selling of products over the internet—surged 43%, the Census Bureau reports, growing from $571.2 billion in 2019 to $815.4 billion in 2020. That surge brought new pressure to the truck driving industry, adding to an already challenging driver shortage.
Truckinfo.net analyzed trends in e-commerce over the past few years and looked at how the spike in online shopping and business has affected the truck driver industry—and how retailers and drivers have adjusted.
Heading into 2023, challenges in the industry likely won't ease, according to a forecast from Bloomberg Intelligence. Flatbed trucks, for example, are employed heavily for building material transportation, but the housing market has seen a sharp downturn as the Fed raises interest rates. And trucking companies will continue to suffer from supply chain troubles that limit their ability to add tractors to their fleets.
The truck driver shortage will also likely continue to bedevil the industry. The American Trucking Associations in October estimated the 2022 shortage at nearly 78,000 drivers, just shy of the historical record high of more than 81,000 in 2021. The association predicts that number could grow to 160,000 by 2031 if current trends continue.
Read on to learn more about several ways the trucking industry is facing some of its biggest challenges.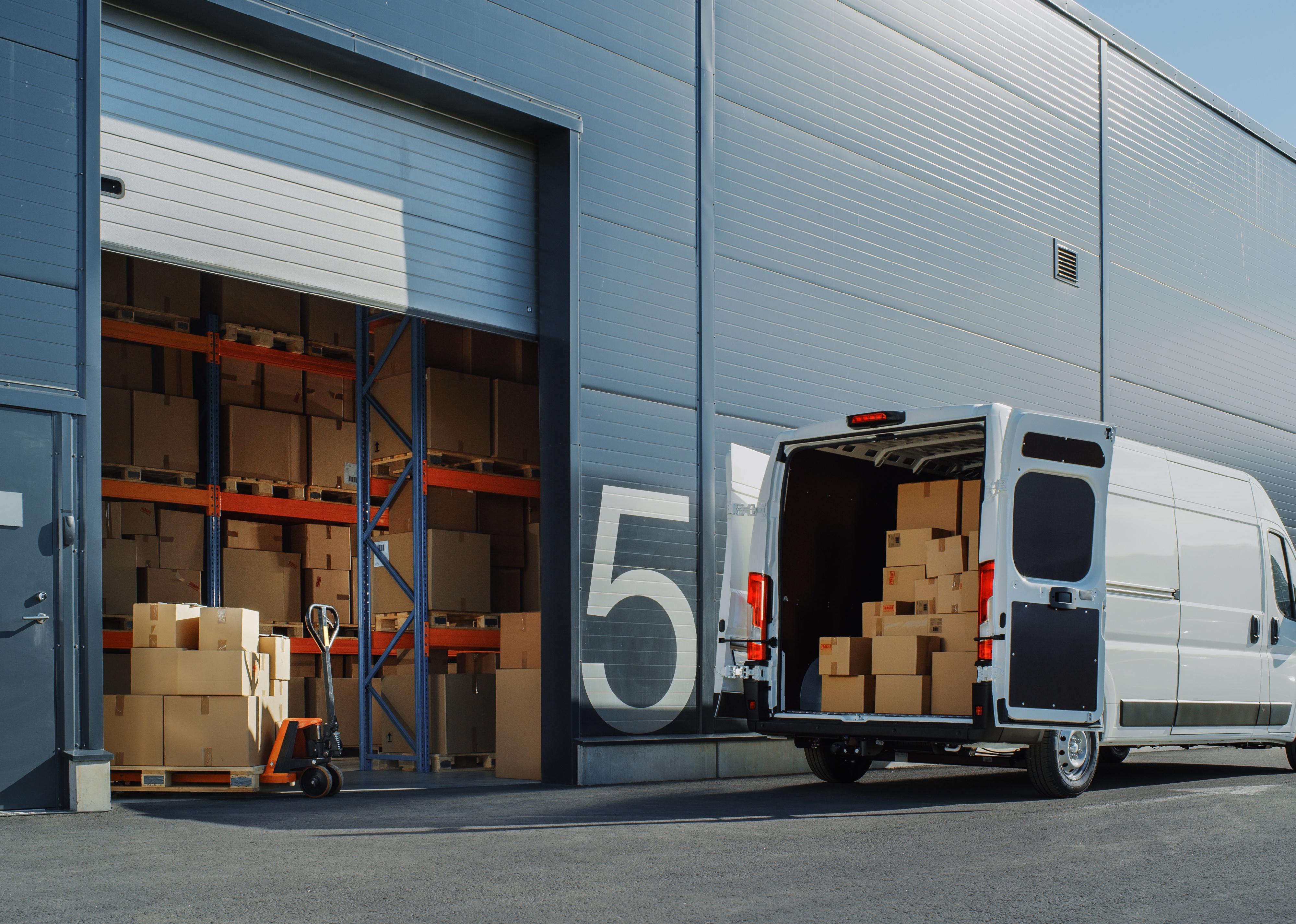 Gorodenkoff // Shutterstock
How e-commerce changed the industry
With many sequestered to their homes during the pandemic, online shopping spiked, with consumers taking advantage of the convenience of items straight to their front doors.
The change created a surge in the need for short-haul truckers, and thus a shortage of long-haul truckers. More time at home and other factors make short-haul routes more attractive, according to a report from the Transportation Department. Long-haul truckers generally drive at least 250 miles for their services, while short-haul drivers often operate within a 150-mile radius, according to hiring site Indeed.
Bob Costello, the chief economist at the American Trucking Associations, told NBC News earlier this year that the average drive for a long-haul trip decreased from 800 to 500 miles in the past 20 years. Part of that change is because retailers that once only built distribution in three to five locations now have warehouses across the country, he said.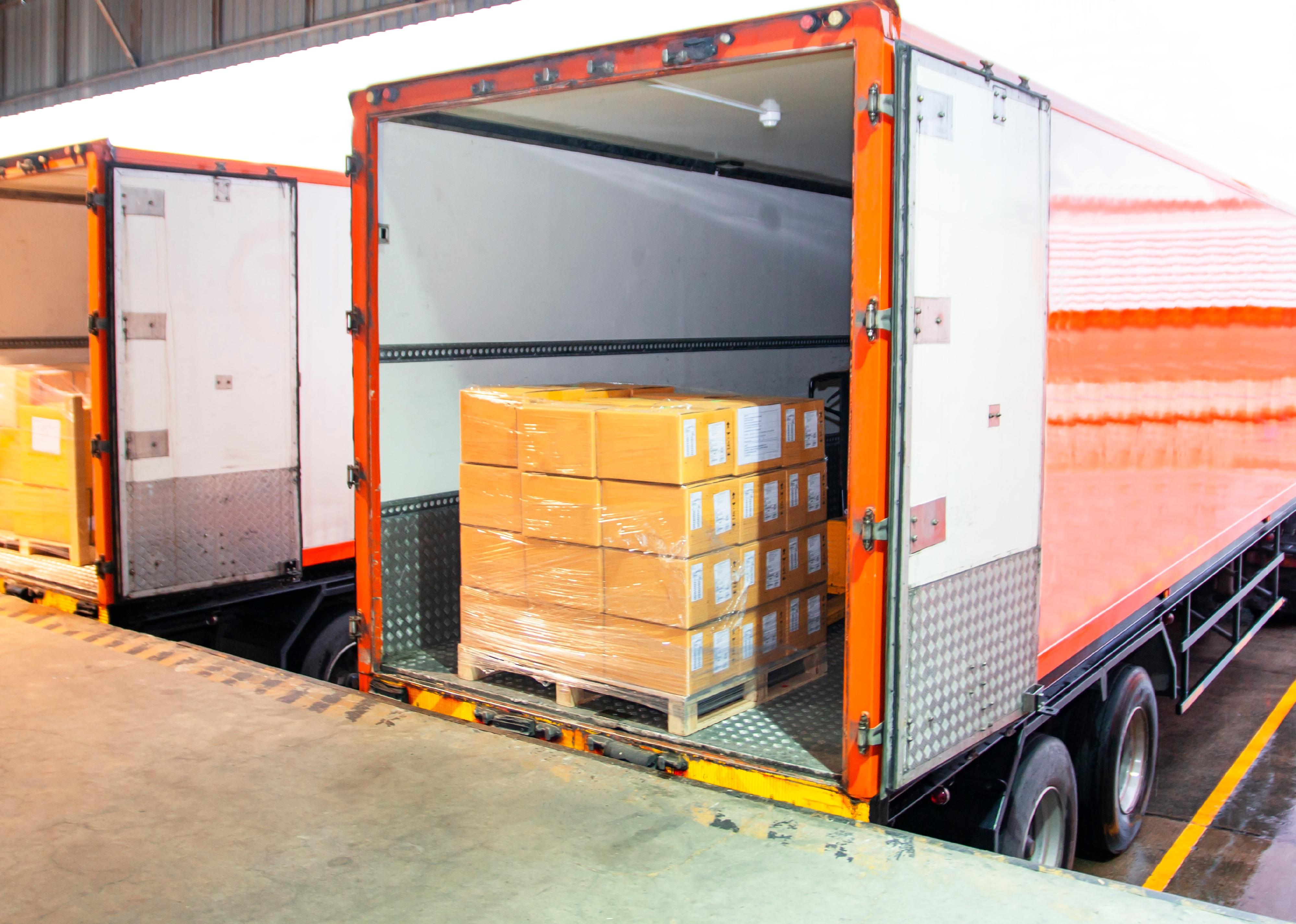 Siwakorn1933 // Shutterstock
What a driver shortage really means
While many adapted to working remotely, truckers maintain an essential role in supplying our most basic needs. Without them, we'd have empty grocery stores, gas shortages, ATMs with no cash available, and medical supply shortages. Chemical shipments to water plants would cease, halting access to potable water, and garbage would litter the streets.
The growth of e-commerce has made the prospect of warehouse positions and short-haul loads with high pay appealing to many truckers, leaving huge gaps to fill in long-haul trucking positions. These short-haul roles are competitive and draw experienced drivers who prioritize higher salaries and the opportunity to do shorter trips to increase time spent at home.
Truckers move about 72% of U.S. freight by weight, according to the American Trucking Associations.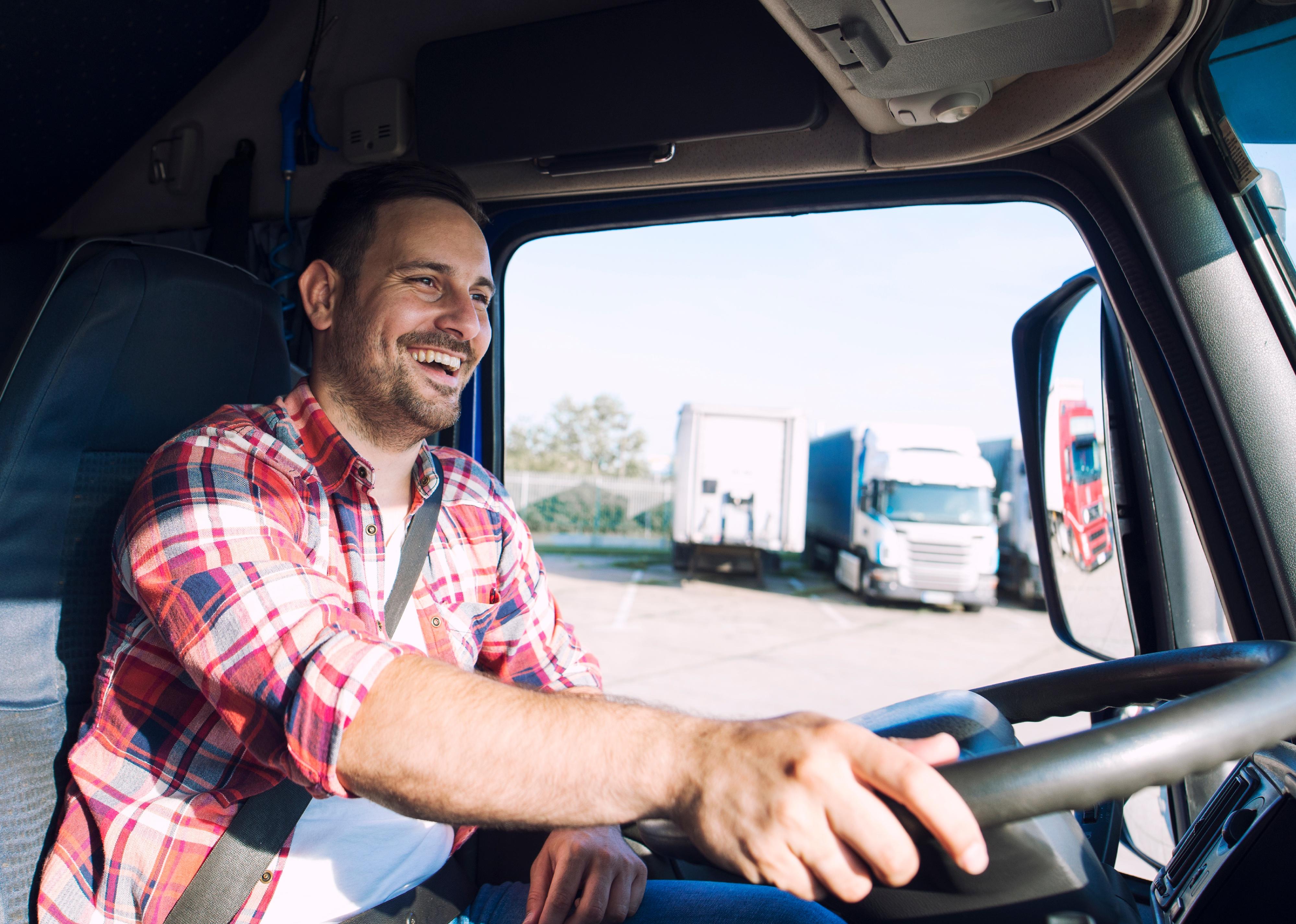 Aleksandar Malivuk // Shutterstock
Competition between carrier companies
Large companies are taking full advantage of their budgets to increase pay and incentivize workers by offering sign-on bonuses and higher pay for shorter hauls.
With 1.9 million trucking carriers in the United States alone, the competition has become incredibly steep. The disparity is obvious: With 97.4% of carriers operating fewer than 20 trucks, corporate giants have saturated and overtaken the trucking market with large paychecks and fleets, Zippia.com reports.
Walmart increased competition earlier this year by rolling out increased salaries for their private fleet, with first-year drivers earning up to $110,000, over double the average pay for long-haul drivers, NBC News reports. Walmart employs 12,000 drivers in its fleet, making it the largest private trucking company in the U.S.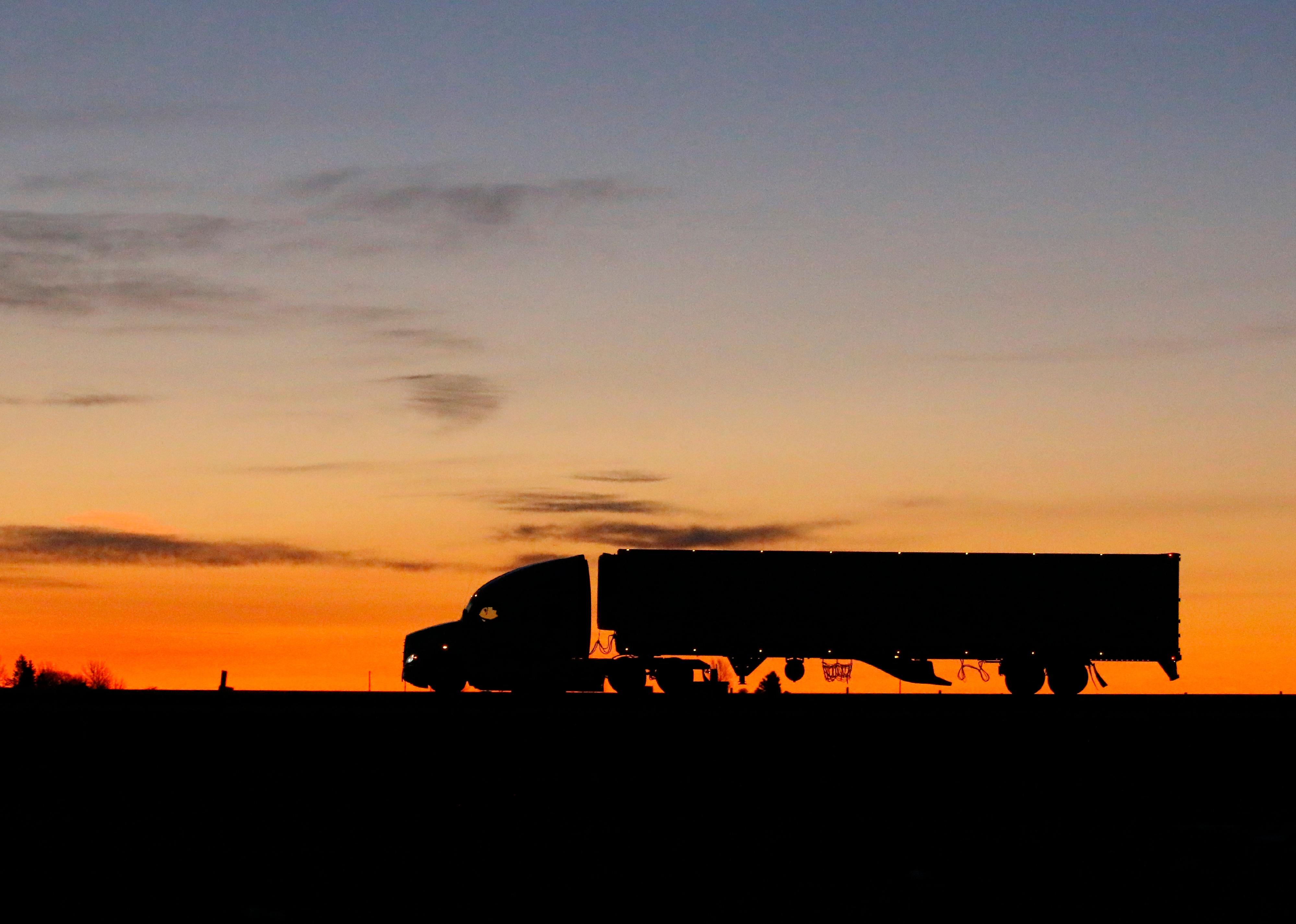 Janice Storch // Shutterstock
The rising costs of employing drivers
Turnover rates in the trucking industry are near record highs, as workers move between carriers, incentivized by higher pay and better hours.
These turnover rates do not necessarily indicate truckers leaving the field; rather, experienced and new truckers alike are taking advantage of the pay raises offered by private fleets, the American Trucking Associations says. These pay raises offer more accessible jobs to workers who have not received a college degree, paving a stable road to a middle-class lifestyle without the cost of a four-year educational program.
The president of the Women in Trucking Association, Ellen Voie, told NBC News that this is a positive for the industry, saying drivers are entitled to better benefits and flexibility due to the difficult nature of their work. Workers joining private fleets are able to enjoy work closer to home and can even acquire stock options at certain companies.
It's no wonder that workers are taking the cost of their livelihood so seriously; dangerous conditions increased for drivers as they were forced to work long hours in often unsanitary conditions during the national COVID-19 emergency, with 7 out of 10 drivers reporting lower pay and dangerous working conditions in an April 2020 survey conducted by a coalition of national labor unions, Change to Win, the Los Angeles Times reports. These working conditions were combated with trucker strikes, posing a serious threat of disruption to the average civilian's way of life.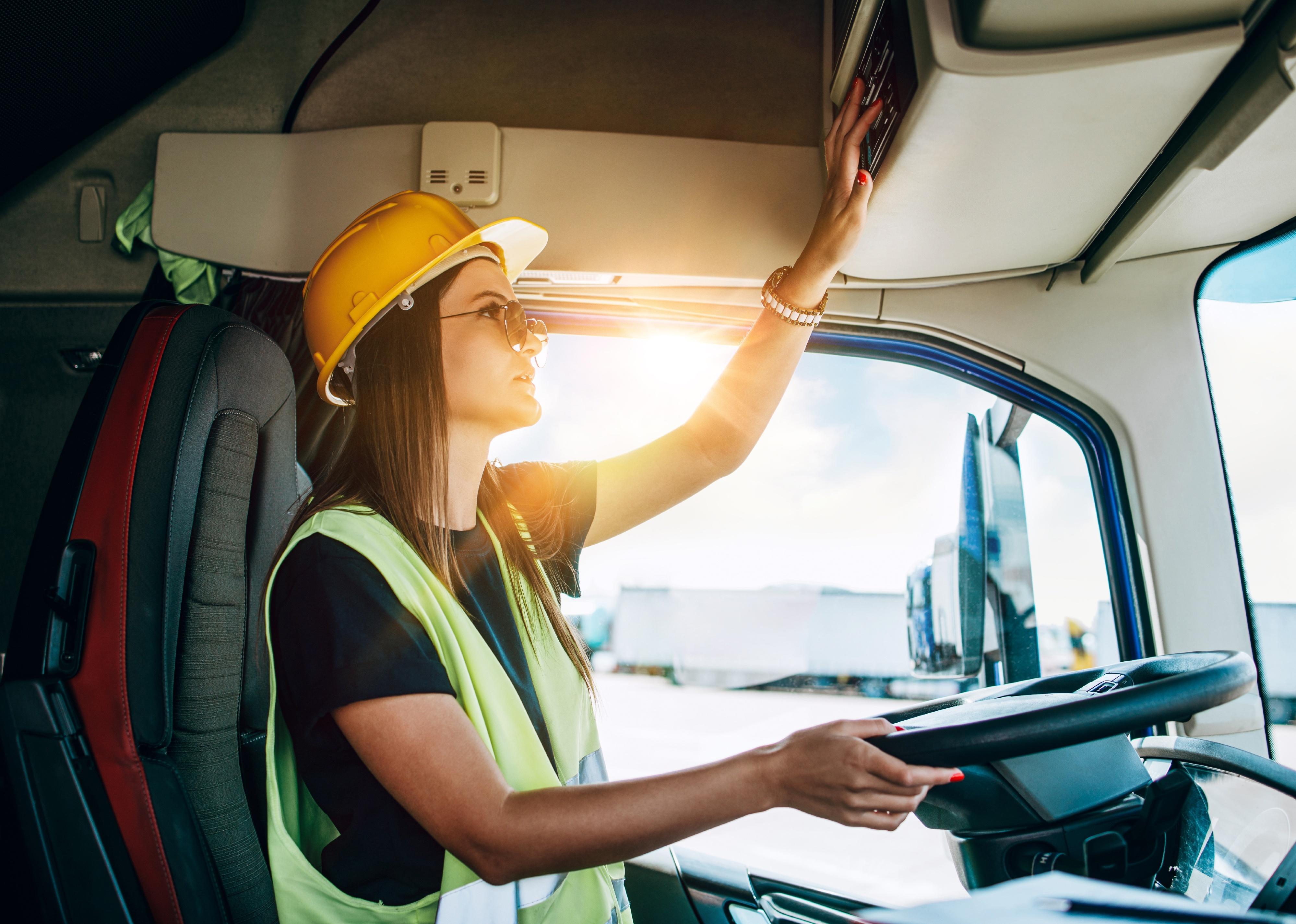 DuxX // Shutterstock
Proposed strategies to resolve trucking industry issues in 2023
Lawmakers, employers, and the United States government have flocked to ease the stressors of the essential trucking industry. An October 2022 report by the American Transit Research Institute proposed strategies to combat critical issues. The top strategies involve recruiting younger drivers into the workforce. 
According to the Census Bureau, 30.3% of the trucking industry is composed of workers over the age of 55. Research done by the American Transit Research Institute found that 84% of Gen Z and millennial drivers are incentivized by company culture when it comes to working and staying with a motor carrier. 
In November 2021, the Drive Safe Act was signed into law, which included a national pilot test program allowing 3,000 18- to 20-year-olds to be trained in operating freight commerce across state lines. Due to high insurance costs for young drivers, not all fleets will be able to participate in the Safe Driver Apprenticeship Program.
Several moves by the Biden administration will also target an increase in driver hiring and retention, including a focus on veterans.
This story originally appeared on Truckinfo.net and was produced and
distributed in partnership with Stacker Studio.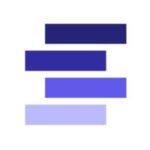 Founded in 2017, Stacker combines data analysis with rich editorial context, drawing on authoritative sources and subject matter experts to drive storytelling.
WEF 2023: A call for more cooperation from businesses, governments, and society through digital transformation
A short roundup of digital transformation topics discussed at this year's annual World Economic Forum.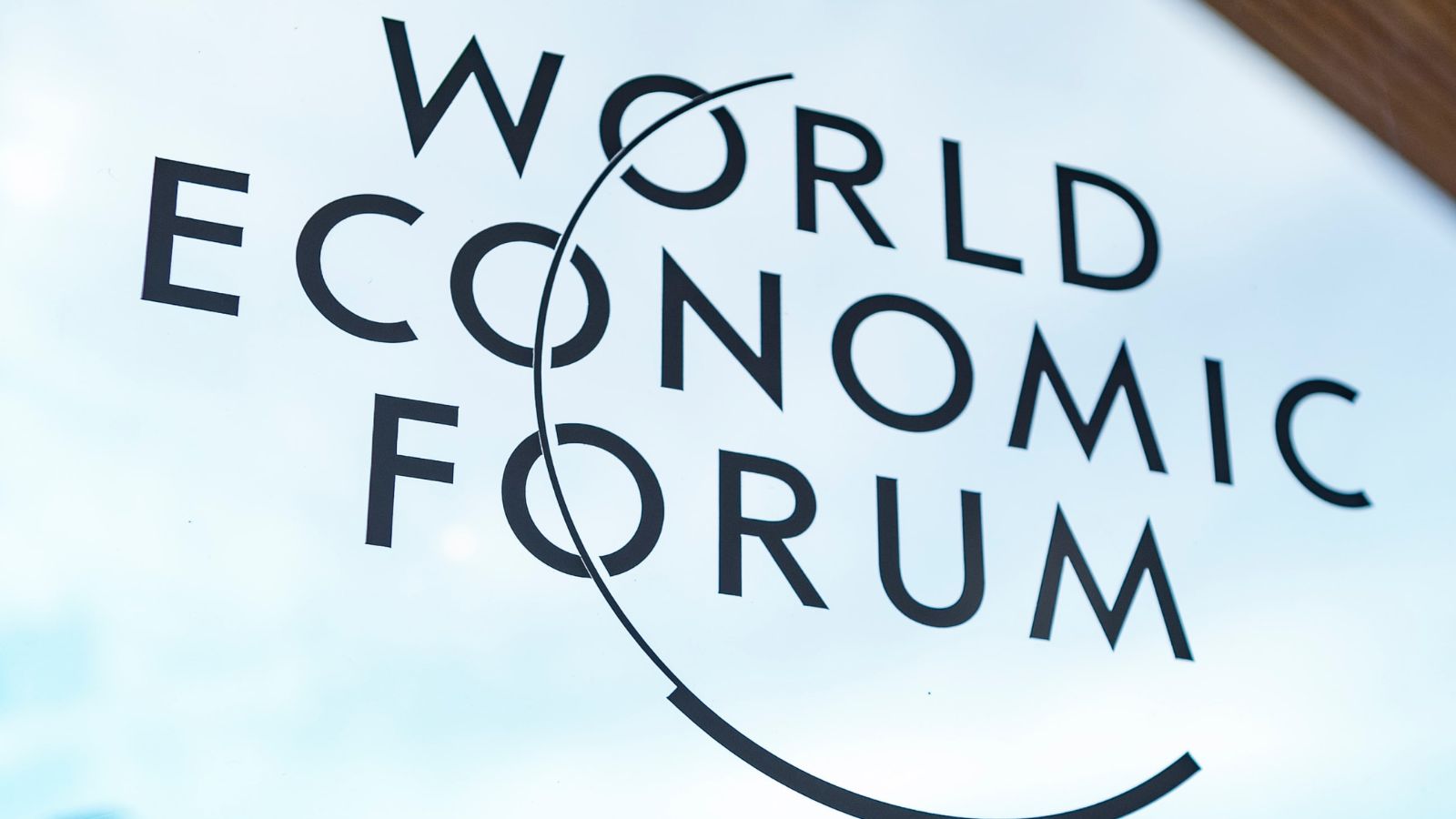 The World Economic Forum (WEF) is an annual event in Davos, Switzerland. Business, tech, government, and climate leaders speak and connect on strategies to improve the state of the world, specifically its industries, people, and environment.
Technology and digital transformation took center stage as leaders discussed exciting predictions for the new year.
Curious about this year's happenings?
We've rounded up all the WEF topics where digital transformation was described as a top priority.
Small businesses
The pandemic made its mark on small businesses, but post-pandemic spending and inflation are proving just as destructive. The WEF concurs that a global recovery is only possible with small business recovery.
The answer? Digitalization through:
Online payments: The e-commerce market is booming, estimated to jump over $2.1 trillion from 2022 to 2026.
Global customer appeal: Digital financial platforms like Alipay+ help businesses access wider customer bases — a must after the latest local spending limitations from inflation.
Luckily, 70% of businesses see the trend, leaning toward a higher-revenue (8X) future through digital transformation.
Manufacturing
Manufacturing plants are faced with a double-edged sword in the face of exponentially innovative technology. They need to embrace it without sacrificing their workers or local investment.
Adapting effectively means balancing the cost savings and scaling of macro supply chains with more local investment and empowering their workforces with new skills.
But the digital transformation necessary to balance all three comes from collaboration with:
Supply chain partners
Competitors and industry players
Government stakeholders
The WEF also developed a tool to help manufacturing players monitor and apply supply chain disruptions from climate issues, new technology, and geopolitical tensions.
Technology investment to combat economic downturn
Economic hardships drive companies to limit expenditures. A prominent WEF topic this year was digital transformation as a way to survive and soar over challenging business times.
How?
For starters, SaaS and its automation, as well as ultra connectivity with wifi and 5G, limit redundancy and heighten collaboration and productivity. The trickle effect is a smoother customer experience and more revenue.
It's estimated that 60% of the GDP relied on digital technologies in 2022.
A strong sentiment surrounding this was a call for more public-private collaboration to make these technologies accessible to businesses and drive the economy, as well as government investment in connectivity infrastructure.
Digital transformation and ESG
Businesses should strive to drive value in more than just economic matters. Just as information and data solutions have been prioritized, so have their ESG contributions. In the digital space, a large part of ESG is making the technology that so many businesses benefit from, accessible and equitable. That covers the S in ESG — as for the environmental pillar, IT capabilities are adapting tout suite.
For example, edge computing supports animal observation and preservation in terms of data collection.
The governance that brings everything together is becoming expected in new IT investments. Another ESG example here is Lenovo's environmental assessments of their supply chains, including reducing their plants' carbon footprint.
Emerging economies
Technology is slower to blossom in emerging economies, but global leaders concur on a need to invest in digitalization in developing countries. This launched the Digital FDI (foreign direct investment) to create "digital-friendly investment climates" — starting in Rwanda and Pakistan.
At a most basic level, this includes investments to bring internet connectivity to poorer countries, a luxury that only 53% of the world has. The initiative will fund technology startups and innovators in Pakistan and Rwanda, propelled by investment and, arguably most importantly, public-private cooperation.
Learn more about 2023 digital transformation trends.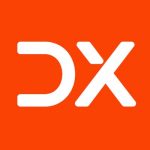 DX Journal covers the impact of digital transformation (DX) initiatives worldwide across multiple industries.
10 unexpected alternative investments in luxury goods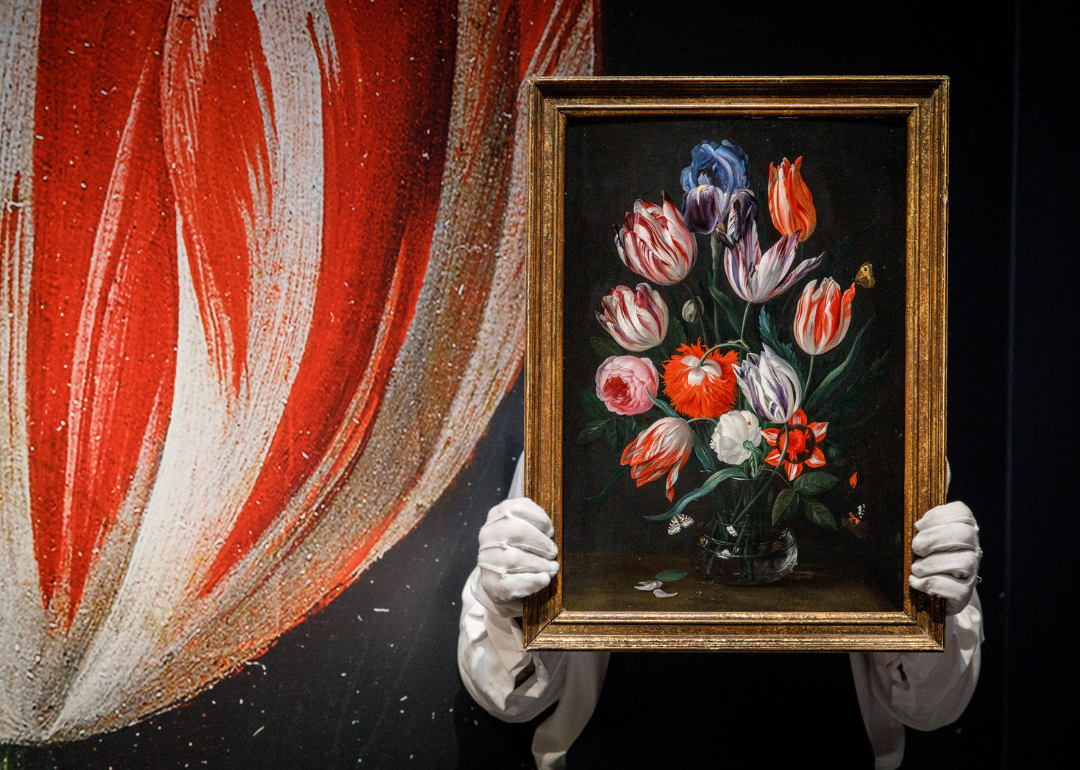 Take a note from financial advisers—don't work for money, get your money working for you.
Investments in property are typical, as is purchasing hedge fund assets or even helping fund a startup venture that could become the next unicorn tech company. For many investors, once they've ticked off these boxes, they may be ready to look outside the box—or the stock market ticker, in this case—and consider some novel ways to diversify their portfolios and grow those three-comma-laden fortunes.
Masterworks.io compiled a list of 10 alternative investments in luxury goods, from different sources such as Forbes, Harvard Business School, Investopedia, and Investor Junkie. For the well-off, having an enviable collection of jewelry, vintage cars, and limited-edition toys and fashion accessories may just come with the lifestyle; but for investors, these top-dollar purchases can also be a smart investment when chosen wisely.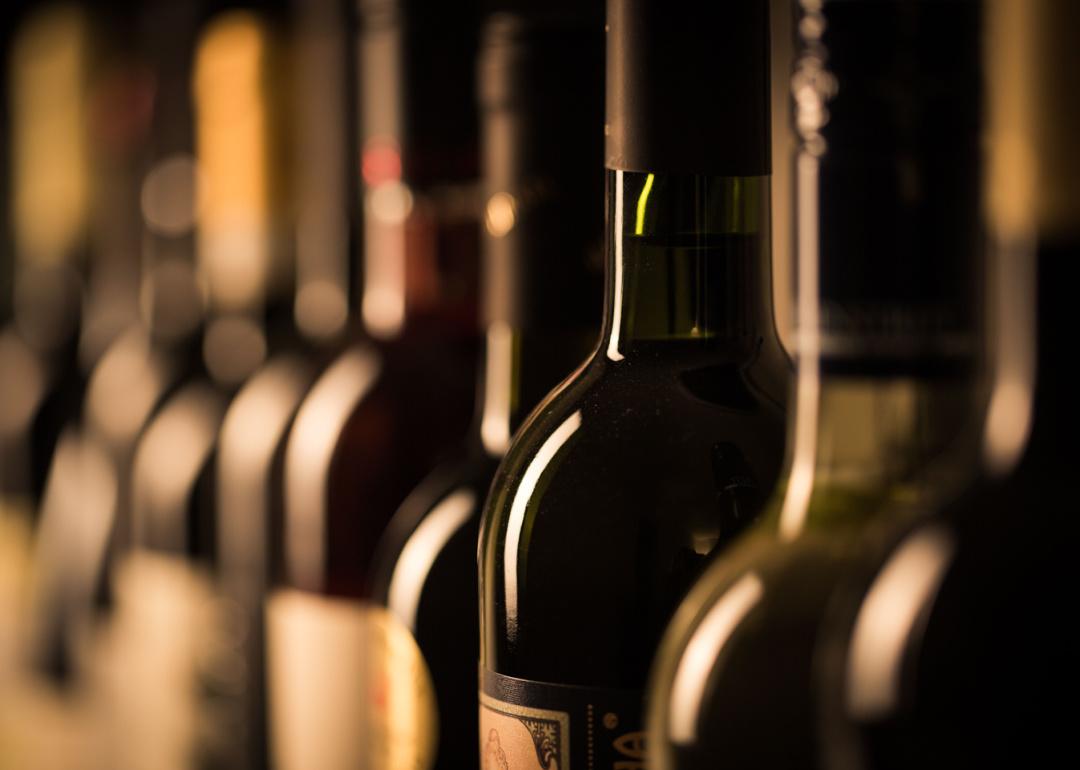 l i g h t p o e t // Shutterstock
Vintage wine
A good bottle of wine is synonymous with the finer things in life, but it could also be a valuable avenue to more riches. If an investor knows their grapes, they could end up with a cellar of tasty investments—one bottle recently sold at a fundraising auction for a record $1 million.
Wine is notoriously difficult to appreciate for the uninitiated, and if you're more likely to notice the "nose" and "legs" on a person than a glass of wine, you may wonder how you'll navigate the wine world.
There are wine exchanges where the well-heeled can follow and invest in certain wines, online auctions, and more exotic options like buying wine before it is even sold, something called buying "en primeur."
A cellar full of top-quality vintages will undoubtedly draw admirers of exquisite taste, but remember, actually tasting these investments will drastically lower their value.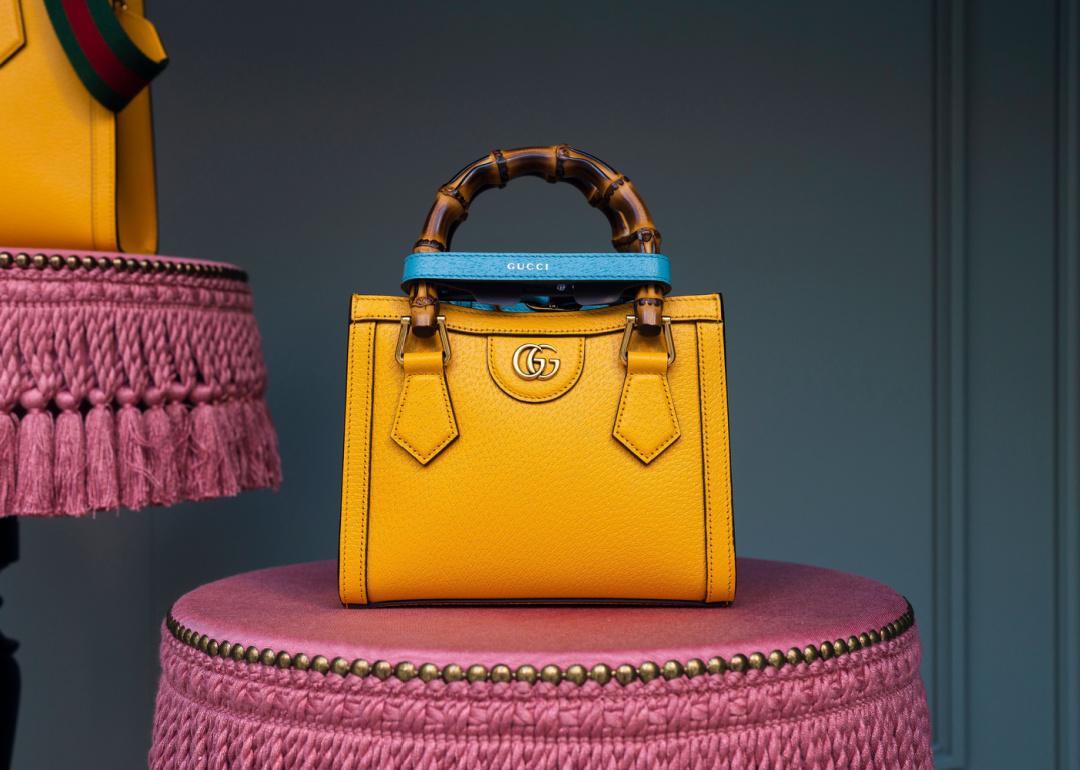 yu_photo // Shutterstock
Handbags
Designer handbags convey status and have the benefit, to those of a certain class, of being expensive. Sotheby's reports the average auction prices for new Birkin bags in 2022 ranged from $12,000 to $23,000. If it's hard to believe that one purse could be so expensive, consider that the smallest bags can be the most expensive bags.
For some, it may be arguable whether buying a fashionably expensive accessory is "an investment" or just an excuse to elicit the envy of other high-fashion devotees. In this case, though, that handbag may be worth the trouble. A report from Credit Suisse and Deloitte found that the financial return on Chanel bags was an 11.8% increase in 2021, and 38% for Birkin bags.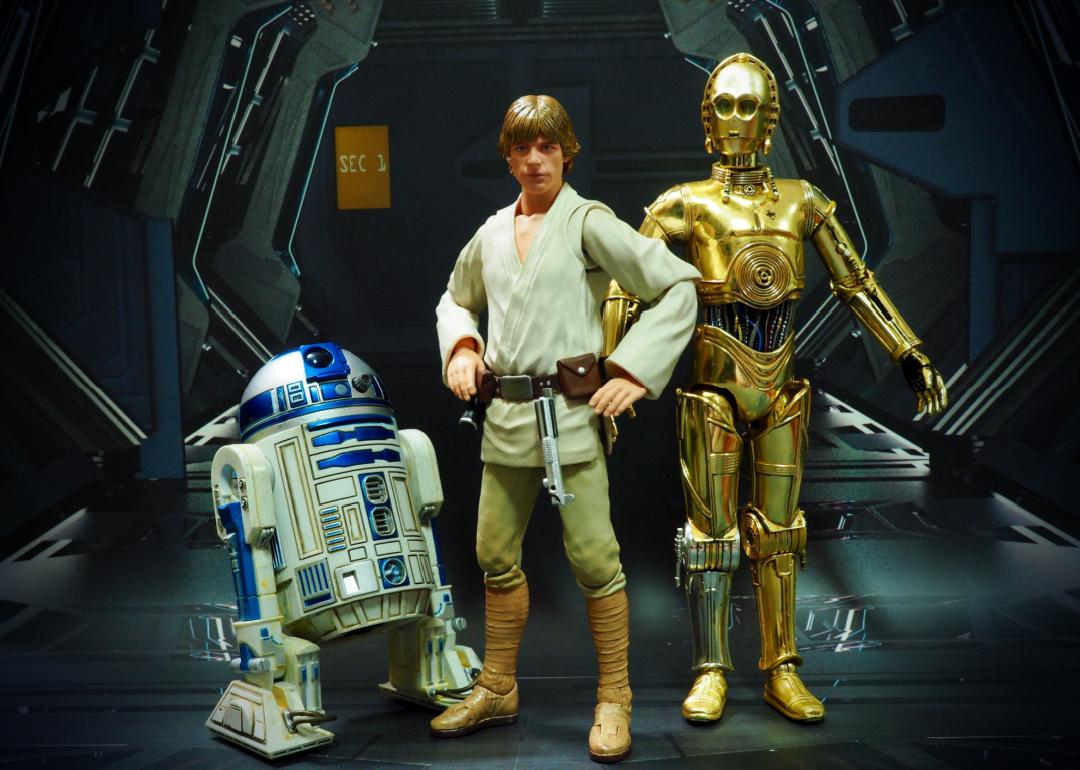 Krikkiat // Shutterstock
Mint-condition toys
Many people have childhood memories of being given that toy they'd been dreaming about, or the crushing disappointment of finding out they weren't actually going to get it. Now that those children have gotten older, some finally have the resources to collect the toys they had dreamed about it as a child. Nostalgia pulls in many collectors as they finally get ahold of a toy they couldn't quite get their hands on in younger years, or rediscover a beloved childhood toy that was long lost.
The money can be pretty substantial, too: An original Barbie sold for $27,450, an Obi-Wan Kenobi action figure from "Star Wars" was won at auction for $76,700, and a Super Mario Bros. NES cartridge sold for $660,000.
Be warned, though: Not all that brings joy is valuable. If you're still holding on to that so-called "ultra-rare" Princess Diana Beanie Baby in hopes of funding a new private jet, you should know one recently sold for only $9.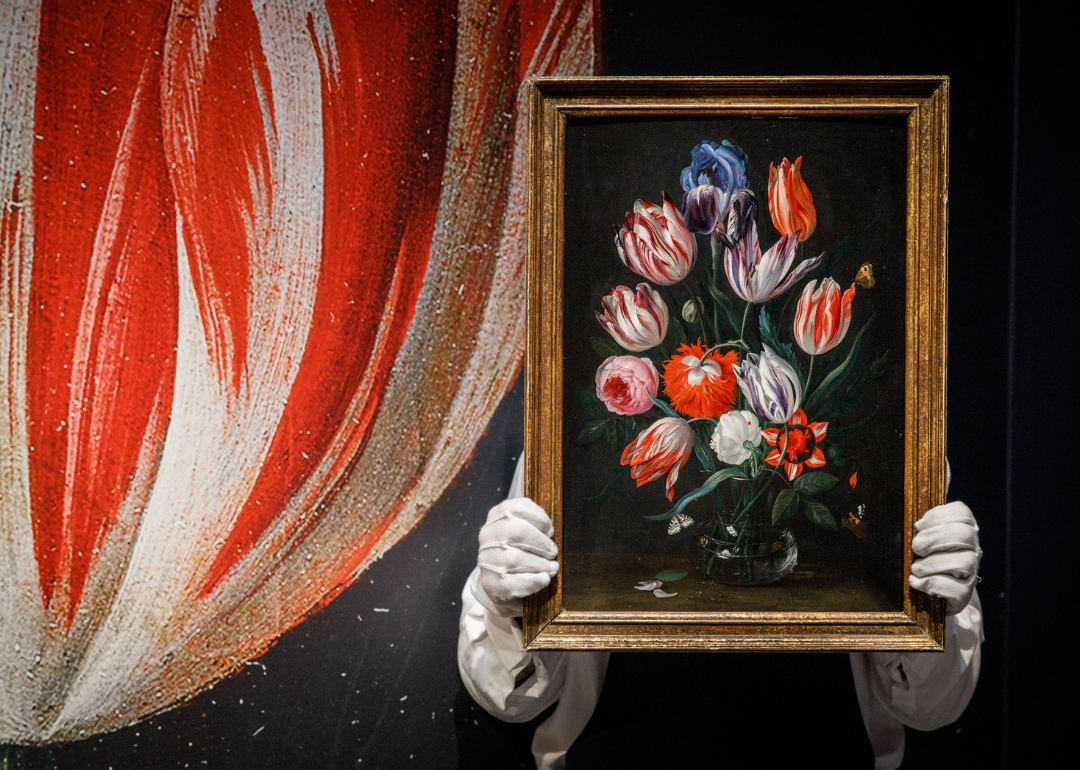 Tristan Fewings // Getty Images for Sotheby's
Fine art
The wealthy have stored value in fancy art for millennia, and recent years are no exception. Wealthy people spent an average of $242,000 on art and antiques in the first half of 2021, according to Forbes.
Also, if you believe elegance is about condensing value into a small space, fine art is a fantastic option. "When Will You Marry," a 40-by-30-inch work painted by Paul Gauguin in 1892, sold for nearly $300 million, or about $250,000 per square inch.
This sort of fine art purchase isn't just for aesthetics. If you ship that artwork to your home, you could be facing millions in taxes, so an investor will likely ship it to a tax-free storage site to avoid that tax burden and keep those dollars safely in their bank account.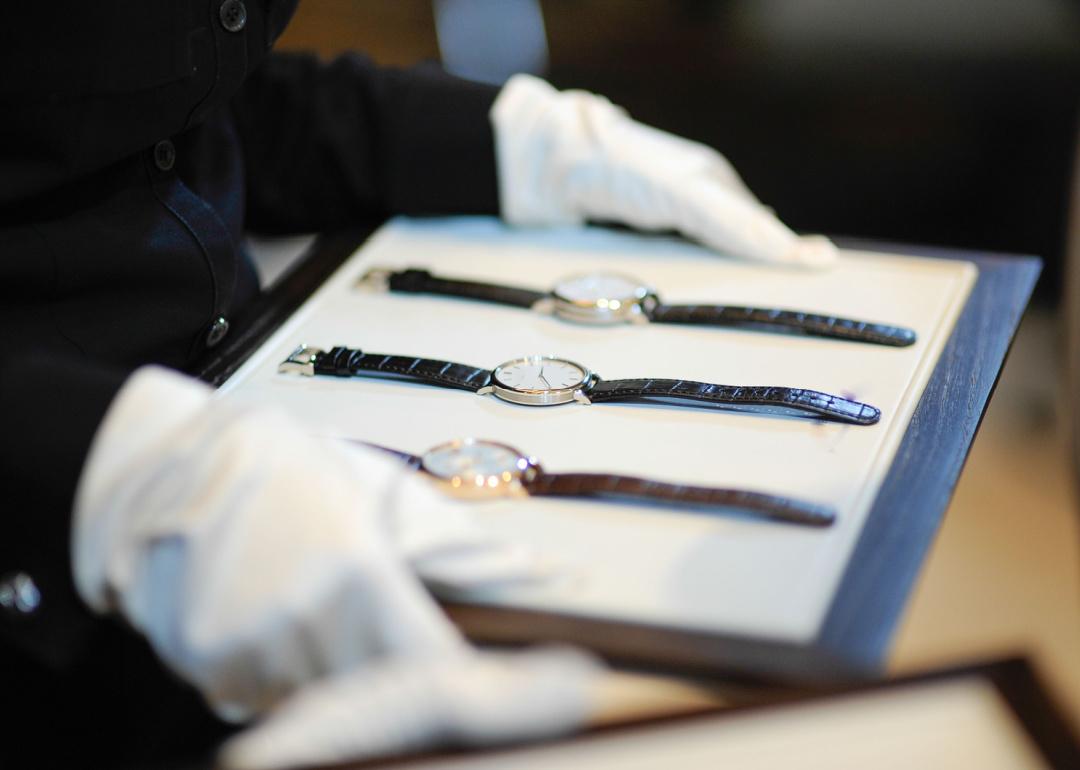 sutsaiy // Shutterstock
Jewelry and watches
The arrival of the pandemic coincided with a spike in the value of vintage watches, according to GQ. New watches have pulled in serious modern-day dollars as well, like this watch from Jacob the Jeweler that lists for $620,000.
For those who sneer at the hoi polloi snatching up wrist candy, maybe rare jewels are more their speed. A pink diamond called the CTF Pink Star sold for over $71 million and a blue diamond sold for over $57 million.
Unlike wine or artwork, these are items you can actually use on a regular basis. If new money shouts and old money whispers, there's no better way to broadcast your recent largesse than these sparkling acquisitions.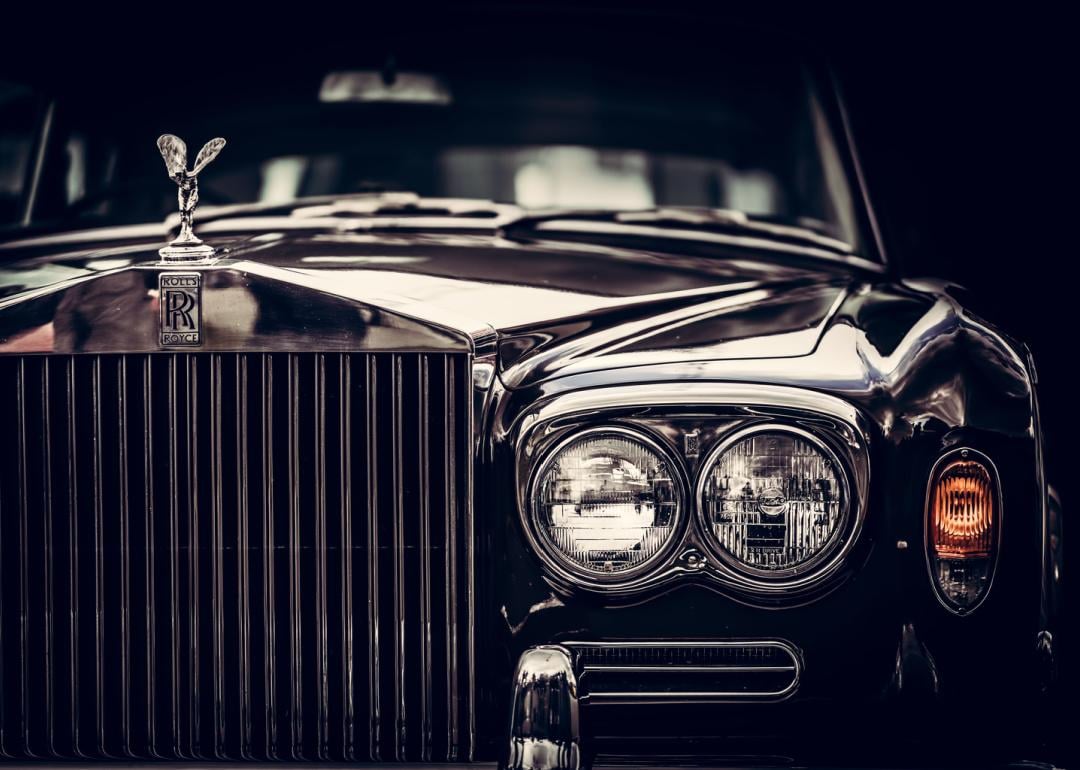 PHOTOCREO Michal Bednarek // Shutterstock
Classic cars
What if you could combine the graceful lines of fine art with the fun of toys? If that experiential portmanteau is what you seek, then look no further than classic cars.
Classic cars rev up the nostalgia and envy of others, and they can have serious value. A rare 1955 Mercedes 300 SLR sold for over $143 million in 2022 and a vintage red 1962 Ferrari 250 GTO sold for $48 million.
Leave it to the common folk to show off their fancy new cars on the internet, like this Pagani Roadster, which sells for a paltry $4 million. You know the journey to make all your Champagne wishes and caviar dreams really come true starts with the throaty purr of a classic engine.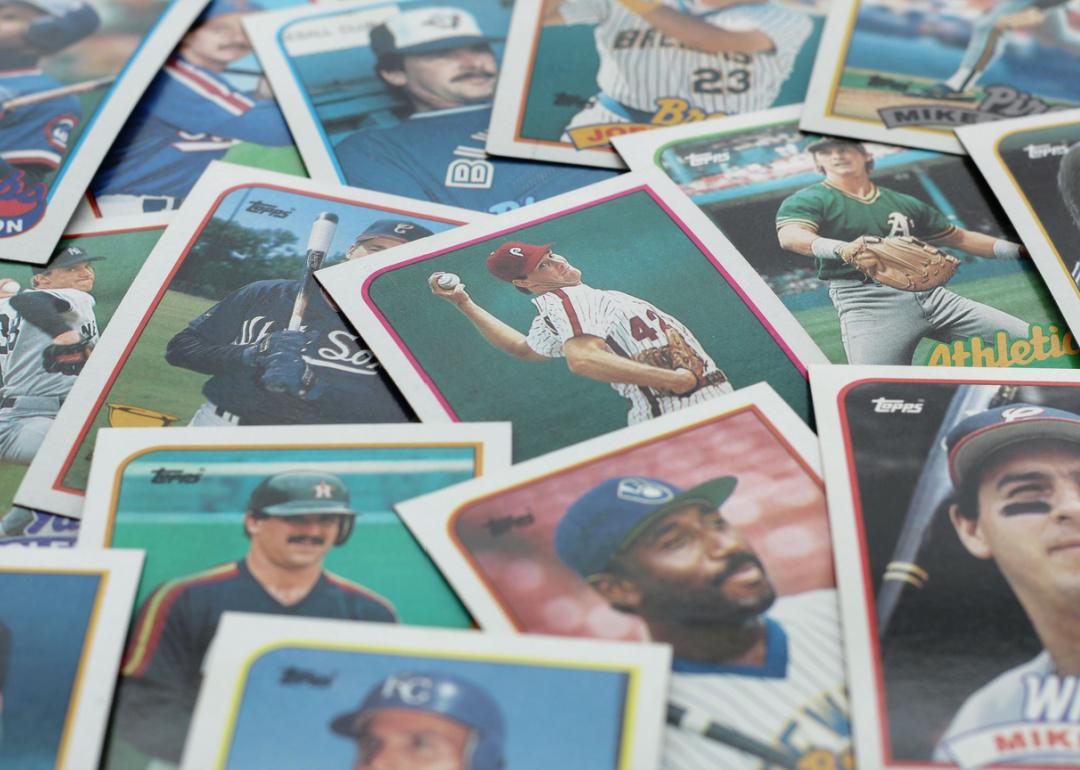 Abigail McCann // Shutterstock
Trading cards
The company Verified Market Research says the sports card trading market was worth over $7.8 billion in 2021.
Investing in trading cards can be risky, as they don't have the same intrinsic value of something like a car—which, even if valueless on the market, could still provide transportation—and so their values can fluctuate more. But you needn't worry about such trivialities, as the stakes are small compared to other options: according to Yahoo, only two trading cards have ever sold for more than $6 million each.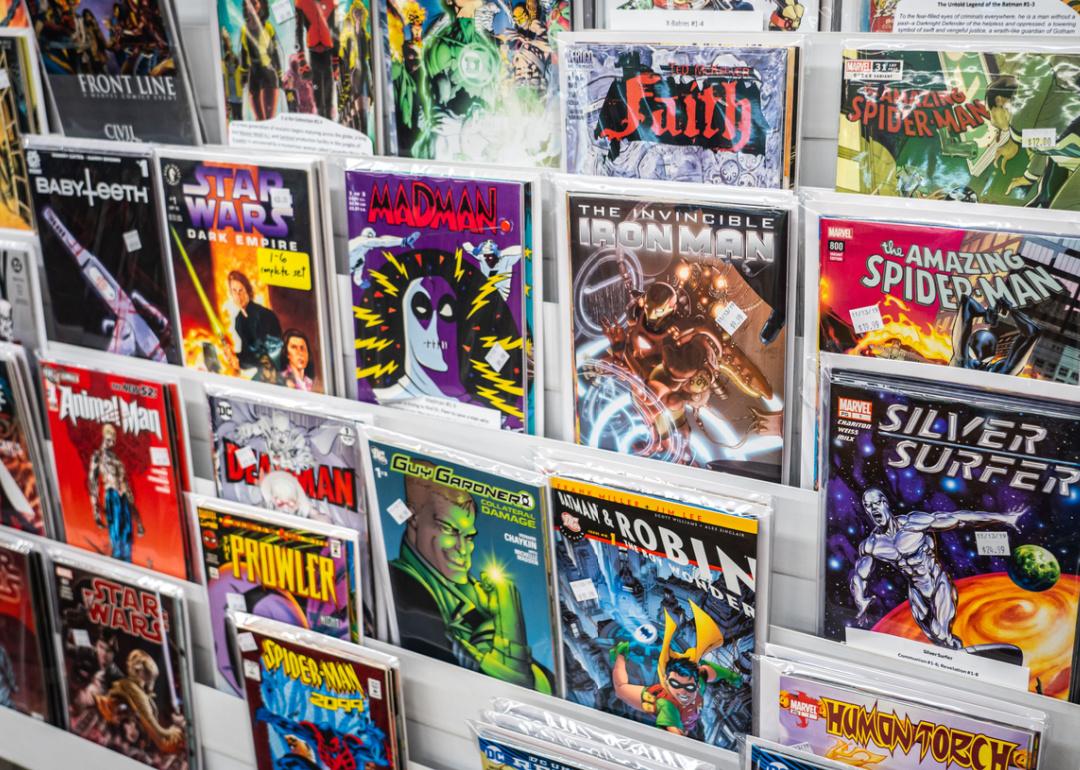 Eudaimonic Traveler // Shutterstock
Comic books
Even the moderately deep-pocketed can invest in comic books.
The record price for a comic book was a trifling $5.3 million in January 2022 for "Superman #1." But the returns can be handsome. "Amazing Fantasy 15," the comic book with the first appearance of Spider-man, sold in 2011 for $110,000 and sold 10 years later for $3.6 million, which is more than 31 times than the original investment.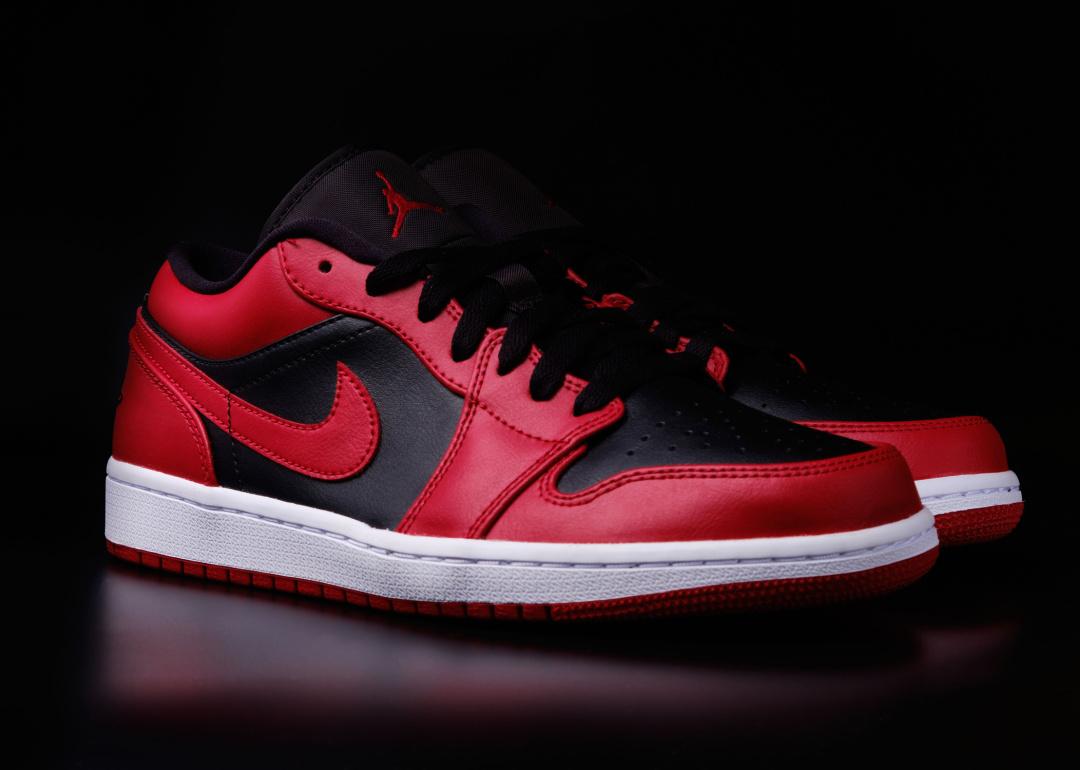 phil_berry r // Shutterstock
Sneakers
While children from earlier generations may have been enamored with Superman, the younger set shifted their idolatry from figures of fantasy to heroes on the parquet floors of basketball courts.
Perhaps, you think, instead of chasing collectibles deemed valuable in the past, you could look to where future interest may lie. And a growing category of collectibles is sneakers.
Michael Jordan, a fellow member of the three-comma club, not only became an international superstar, but also helped usher in today's fascination with sneakers. So, it is fitting that the most expensive sneakers ever sold were his, a $615,000 pair from the first-ever Air Jordan line, released after his rookie season.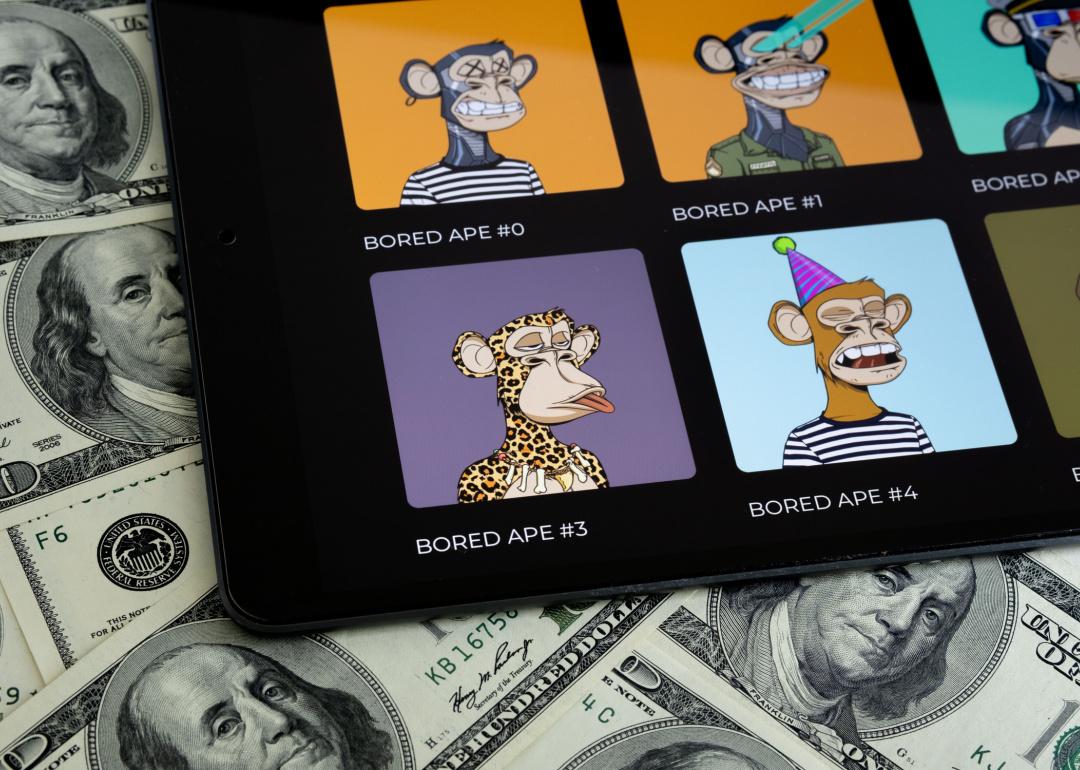 mundissima // Shutterstock
Digital art, also known as non-fungible tokens or NFTs
Long gone are ideas of money being valuable because it is tied to a commodity like gold. Today we live in a world where money has value because someone says it does.
What better way to wrangle growth in your portfolio than by taking the concept of value to a further extreme: taking a digital file and giving it value because a record somewhere says you own it. Welcome to the world of NFTs, or non-fungible tokens.
While NFTs are tied with the cryptocurrency market, and 2022 has seen some rocky times in crypto, you can be sure that you'll be joined by your fellow fiscally elite. According to Gadgets360, as of 2021, nearly 80% of all NFTs are owned by just a few investors.
This material is provided for educational purposes only. It is not investment advice and should not be the basis of an investment decision.
This story originally appeared on Masterworks.io and was produced and
distributed in partnership with Stacker Studio.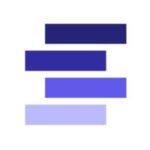 Founded in 2017, Stacker combines data analysis with rich editorial context, drawing on authoritative sources and subject matter experts to drive storytelling.