Deliveroo says losses grow, to exit Netherlands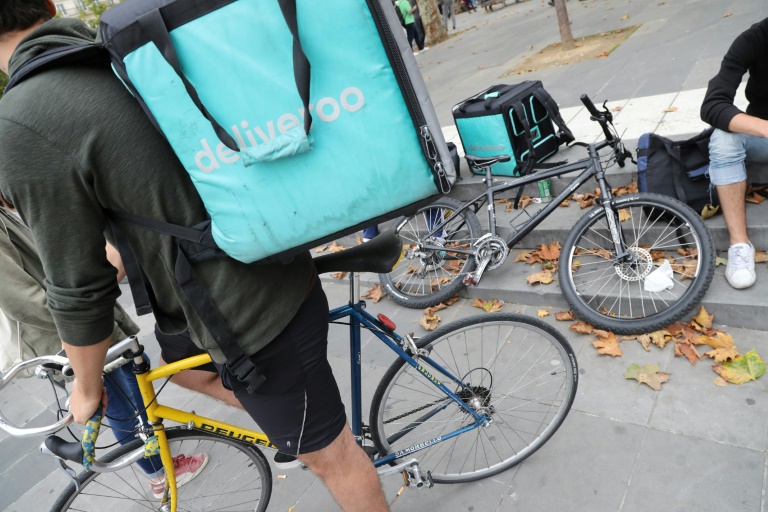 Deliveroo, the international delivery food app, announced Wednesday a big increase in losses as investment costs ate into rising revenues, adding it planned to exit its struggling Netherlands market.
Loss after tax jumped 41 percent to £153.8 million ($186 million) compared with the first six months of last year, the British group said in a statement.
Revenue grew 12 percent to £1 billion despite easing Covid curbs and controversy over treatment of its riders.
Deliveroo said the outlook was clouded by strong inflation and the Ukraine war.
However, company founder and chief executive Will Shu expressed confidence in the company's ability "to adapt financially to any further changes in the macroeconomic environment".
– Netherlands exit –
Deliveroo said it "proposes to consult on ending its operations in the Netherlands", noting it did "not hold a strong local position" in the country.
The company added that it "would require a disproportionate level of investment, with uncertain returns, to reach and sustain a top tier market position".
A planned exit from the Netherlands towards the end of November follows Deliveroo's departure from Spain last year, although the group on Wednesday said it had gained market share in the UK and Italy.
It added that overall marketing and other investment costs, including spend on technology, jumped 29 percent to almost £369 million in the first half.
Deliveroo has enjoyed strong sales growth in a short space of time but faces questions over its sustainability, highlighted by its failed stock market debut which took place in London last year.
Its initial public offering was the capital's biggest stock market launch for a decade, valuing the group at £7.6 billion.
But its share price tumbled on launch day by almost a third from the IPO price of £3.90 as investors questioned Deliveroo's treatment of its self-employed riders.
A French court of appeal last month found Deliveroo guilty of "undeclared work" for classifying a courier as an independent contractor instead of an employee.
In early London trading following Wednesday's earnings update, Deliveroo's share price rose 0.8 percent at 92 pence.
"Stay-at-home stocks like Deliveroo fared extremely well during the pandemic when restaurants and bars were shut and households were forced into lockdown," noted Victoria Scholar, head of investment at Interactive Investor.
"However, the reopening of the economy combined with stiff competition from the likes of Just Eat and Uber Eats and q-commerce (quick-commerce) players like Gorillas and Go Puff, as well as the cost-of-living crisis, have created an extremely challenging environment."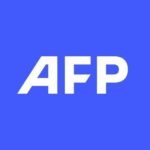 With 2,400 staff representing 100 different nationalities, AFP covers the world as a leading global news agency. AFP provides fast, comprehensive and verified coverage of the issues affecting our daily lives.
10 statistics that show the cost of a data breach to companies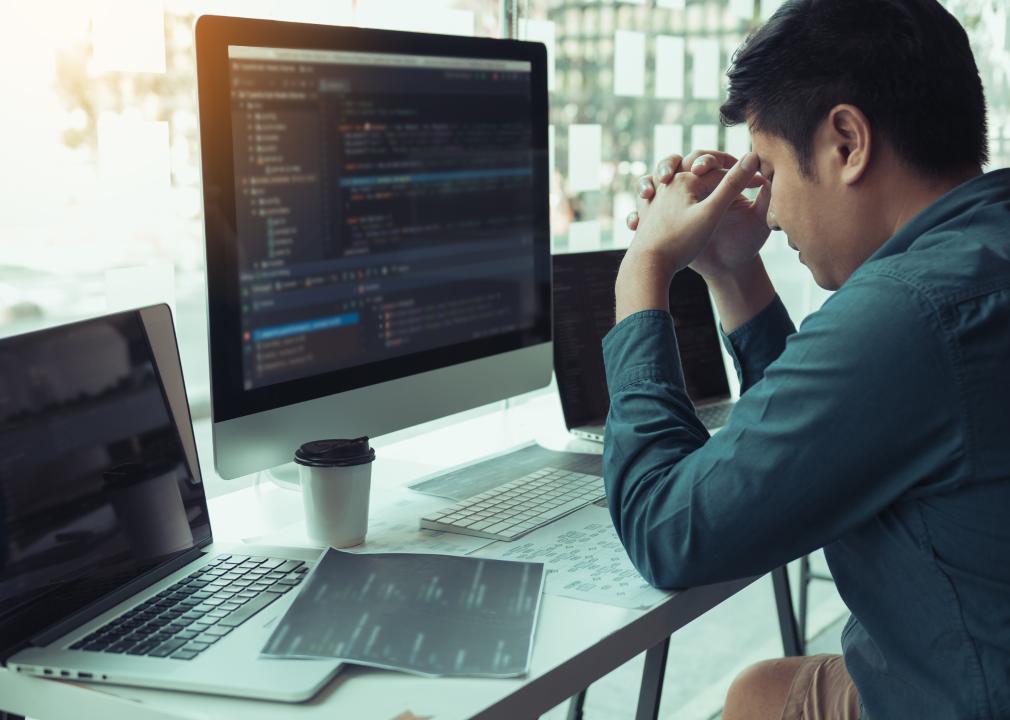 10 statistics that show the cost of a data breach to companies
How many businesses are ready to pony up several million in additional expenses this year? If history is any indicator, hundreds of companies will need to face the reality of cleaning up after a data breach before this time next year.
While a data breach costs a company millions on average, the toll can extend even further than just cleanup. Beyond Identity collected figures and statistics from IBM's 2022 Cost of a Data Breach Report to understand how data breaches impacted companies and consumers. For the report, IBM conducted more than 3,000 interviews at 550 organizations that experienced a data breach.
A breach can cost the affected business $4.1 million on average globally. A data breach in the U.S. costs $9.44 million on average—the highest of any country in the world.
Billions of dollars in investments poured into cybersecurity startups in 2020, as companies began allowing employees to work from home for public health reasons. Demand for remote authentication rose as more workers logged in from multiple locations. Investors weren't just betting on a remote work future—the case for heightened IT security had already been made prior to the pandemic.
The number of companies hit by hackers looking to steal data increased significantly during the decade preceding COVID-19's arrival in the U.S.—and that trend is continuing. With less than five months remaining, 2022 is already shaping up to be a marquee year for cyberattacks. 
Remediation of servers and IT equipment after a breach can be costly. A data breach can also trigger government fines and legal fees in addition to actual costs. ut businesses also have to quantify the intangible losses to their reputations that could spread from a data breach.
If a thief gets away with intellectual property, the targeted business could lose its competitive edge in the market. The theft could also cause a loss of revenue for months or even years afterward. Data breaches impact a company's brand as well. Minneapolis-based retail giant Target not only had to pay an $18.5 million settlement as a result of its infamous breach of credit card data in 2013, but it also had to worry about the subsequent damage to its reputation that executives pointed to for slumping sales.
The costs that accrue from these attacks are myriad, and companies' vulnerabilities are only increasing as more businesses move operations online and to the cloud. With tensions between the U.S. and countries like Russia, North Korea, and China heating up, threat levels will likely remain heightened. U.S. House Rep. Nancy Pelosi's visit to Taiwan recently triggered cyberattacks said to have originated in China. And Iran and entities related to the Islamic Republic have been conducting ransomware attacks against U.S. organizations since late 2020, according to cybersecurity firm CrowdStrike's latest report on global cyberthreats.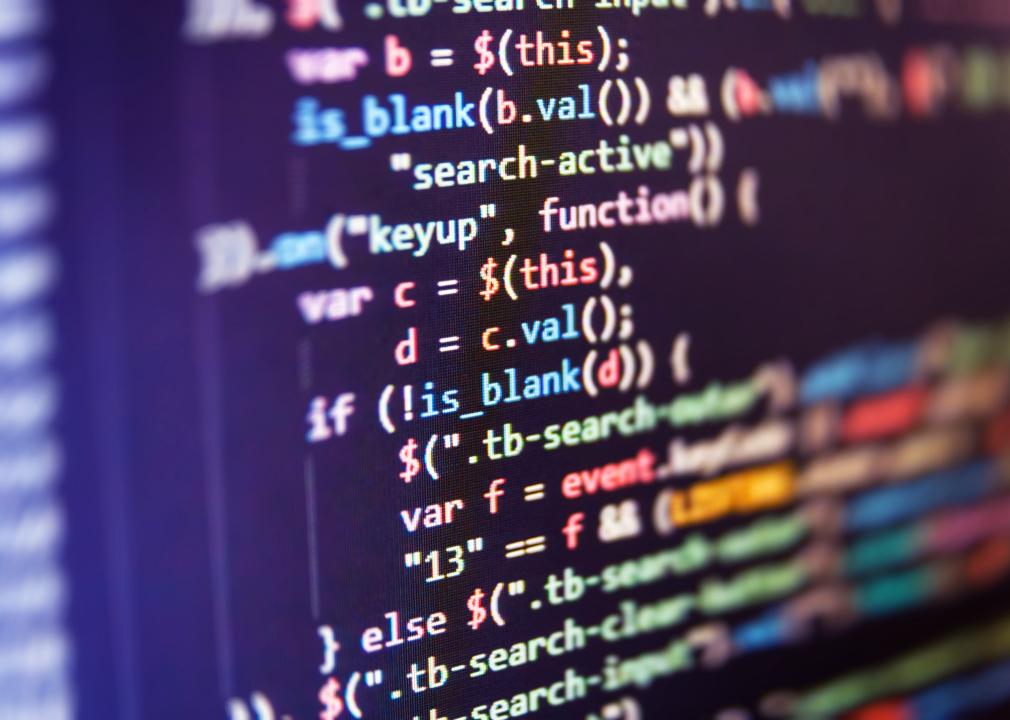 BEST-BACKGROUNDS // Shutterstock
83% of organizations reported more than one data breach
A majority of the organizations that experienced a data breach last year experienced multiple breaches, IBM's latest report reveals, and recurrence of data breaches is likely to increase.
The report also suggests that as workplaces have moved out of the office and into homes, organizations have become more vulnerable to recurring attacks. Tech giants like Yahoo, Amazon, and Facebook have experienced repeated data breaches over the past decade.
Attackers don't just use malware, but also social engineering. In some repeated breaches, vulnerabilities that weren't detected and patched in the initial attack were exploited again. In others, the attacker was able to manipulate workers—if the current or ex-worker isn't the attacker—to gain access to IT systems.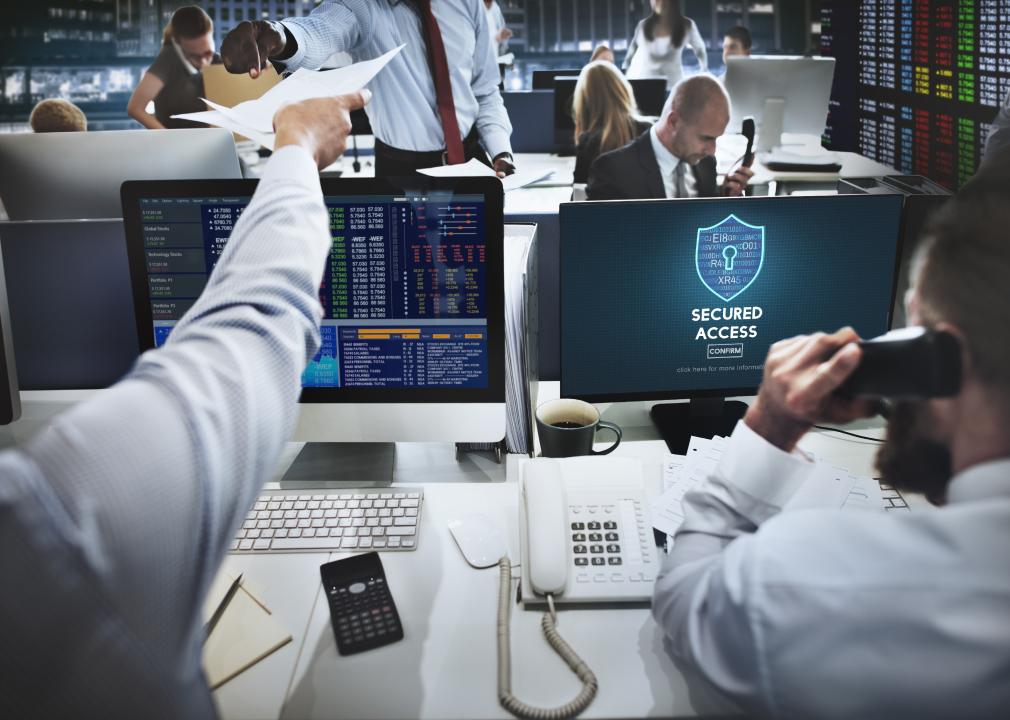 Rawpixel.com // Shutterstock
The average cost of a data breach was $4.35 million
The average cost of a data breach has jumped since the turn of the decade. IBM's 2020 report calculated an average cost of $3.86 million—the most current data reflects an increase of 12.7%. The cost was lowest among public sector organizations and highest for health care organizations. Health care businesses have suffered some of the most wide-reaching data breaches exposing millions of peoples' sensitive records, including in some cases Social Security numbers.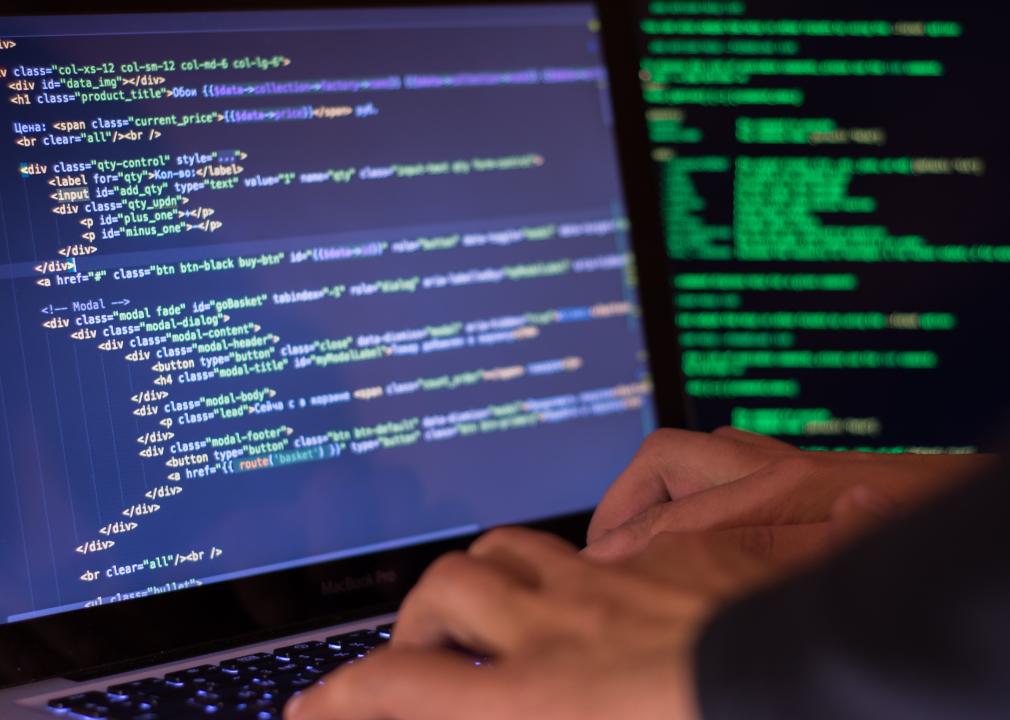 Yurich // Shutterstock
The average cost of a ransomware attack was $4.54 million
The average cost globally of a ransomware attack was $4.54 million in 2022, per IBM. The total figure doesn't include the cost of the payment made to the culprits demanding the ransom. The cost of this kind of data breach is just slightly higher than the overall average cost of all data breaches.
A 2022 study by Cyberseason suggests that the majority of companies that suffer ransomware attacks pay a ransom fee to the attacker. Experts deem paying a ransom futile. Most attackers will return demanding a second ransom, because the victim was willing to pay the first time.
The FBI does not condone paying ransom fees, and warns that doing so doesn't guarantee data will be recovered. Even after being paid the ransom, attackers can maintain copies of stolen information, and sell it for additional profit. Unfortunately, a faceless cybercriminal is not beholden to contracts or agreements. A business may not know the data has been sold until user data emerges later or is exploited for further social engineering to steal employee identities.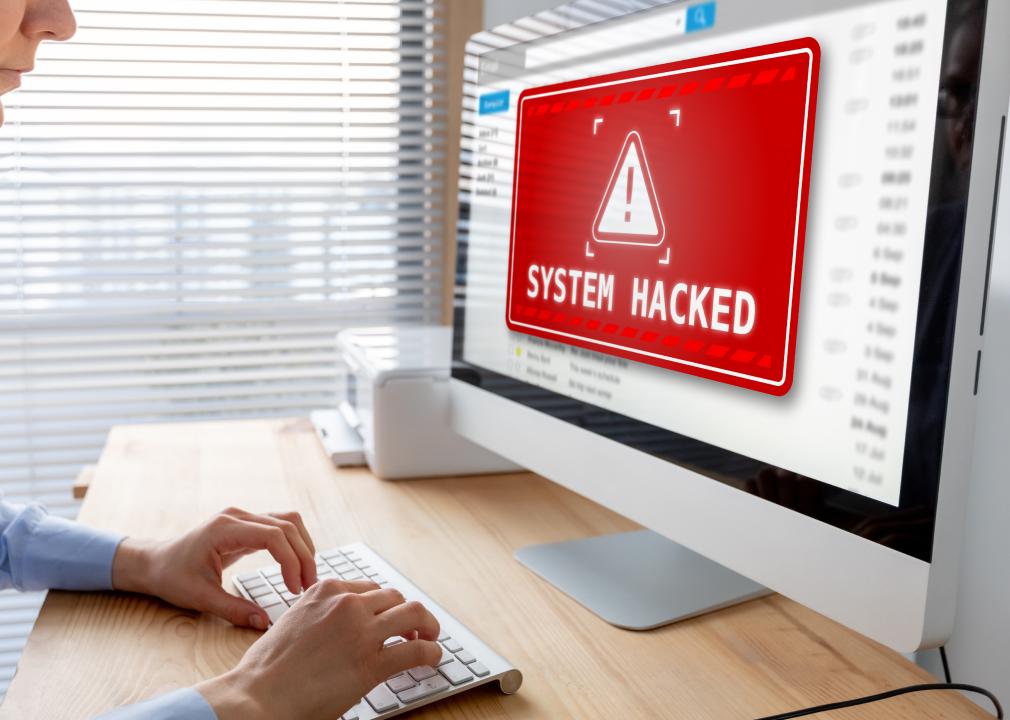 NicoElNino // Shutterstock
Data breaches cost the health care industry $10.1 million—the highest of any field
No sector of the U.S. economy is more targeted than the health care industry. And for good reason—the health care industry maintains databases full of sensitive information that can be useful to criminals looking to steal identities. Hospitals are also critical infrastructure, privatized in the U.S., and remain a target for ideologically motivated foreign adversaries looking to disrupt Americans' way of life.
The sector has led the ranking of costliest data breaches for the last 12 years IBM has performed its study. In 2022, there were at least 395 documented attacks on health care institutions in the U.S., according to the U.S. Department of Health and Human Services.
Health systems based in Texas, Arizona, and Massachusetts have suffered data breaches that have impacted millions of consumers.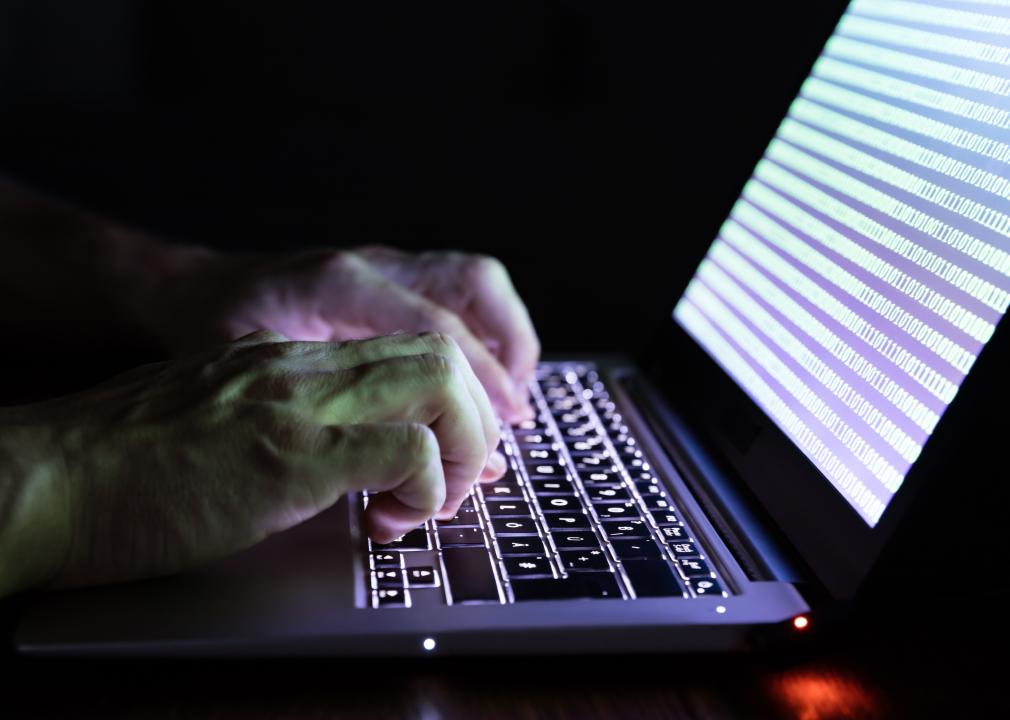 Andrey_Popov // Shutterstock
60% of organizations increased consumer prices due to a data breach
Attacks on private sector businesses aren't just a problem for companies—they're a headache for consumers as well.
Since breaches can be costly to recover from, a majority of businesses say they've raised the price of their product or services, passing a portion of the cost on to their customers. And with government-measured inflation at a 40-year high, consumers are already feeling the squeeze elsewhere in their lives.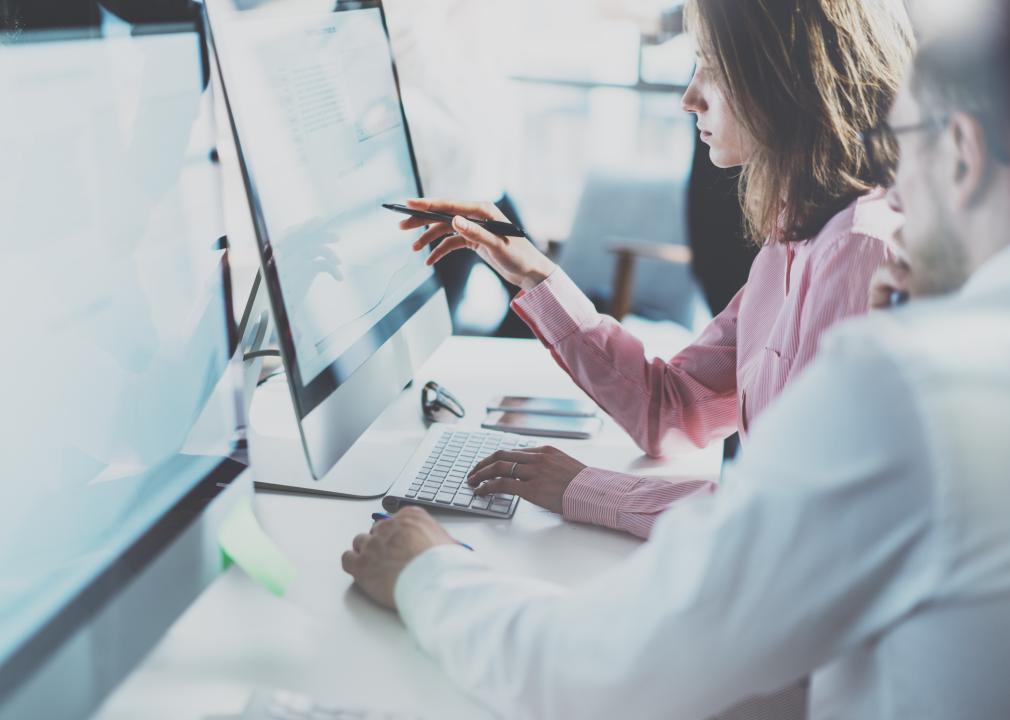 SFIO CRACHO // Shutterstock
On average, it took 207 days to identify a data breach and 70 more to contain it
Data suggests that the quicker a data breach is contained, the cheaper it will be to remediate and recover. The length of time between the breach occurring and when it is identified and contained is referred to as the data breach lifecycle.
An organization can trim nearly $1 million from the costs associated with a data breach if it's contained within 200 days, according to IBM data collected from 2016 to 2022.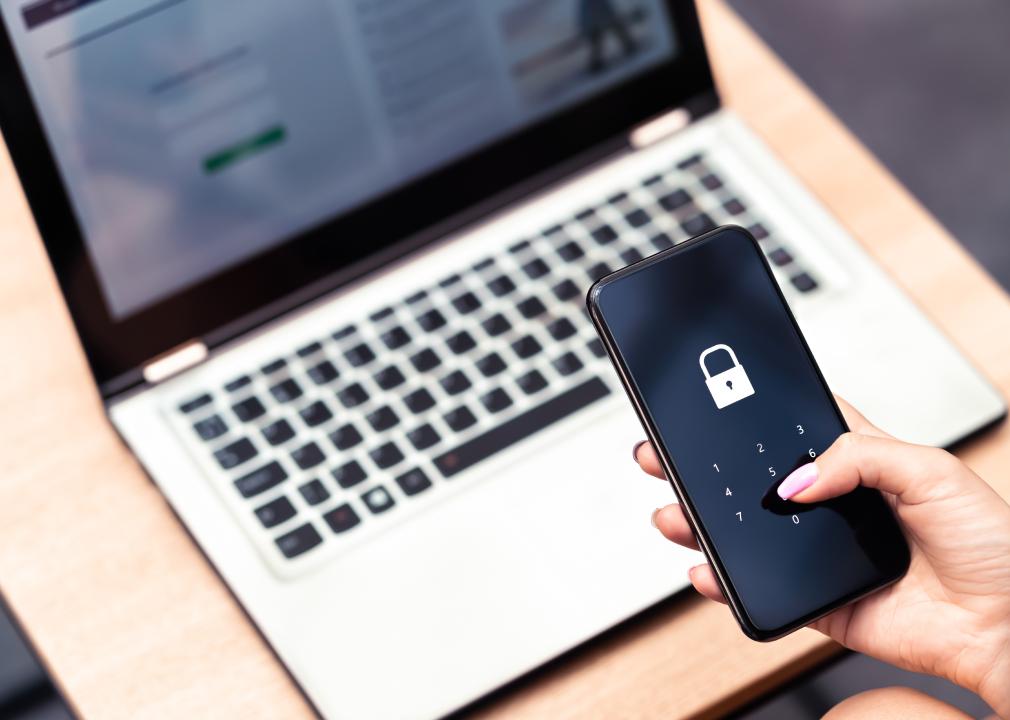 Tero Vesalainen // Shutterstock
Stolen account credentials take the longest time to identify
A breach that involves stolen account credentials took 327 days on average to identify and contain in 2022, according to IBM. Breaches originating this way are also the fourth-most expensive type of data breach to contain and remediate, just behind those that originate from third-party software vulnerabilities, compromised business emails, and phishing attempts.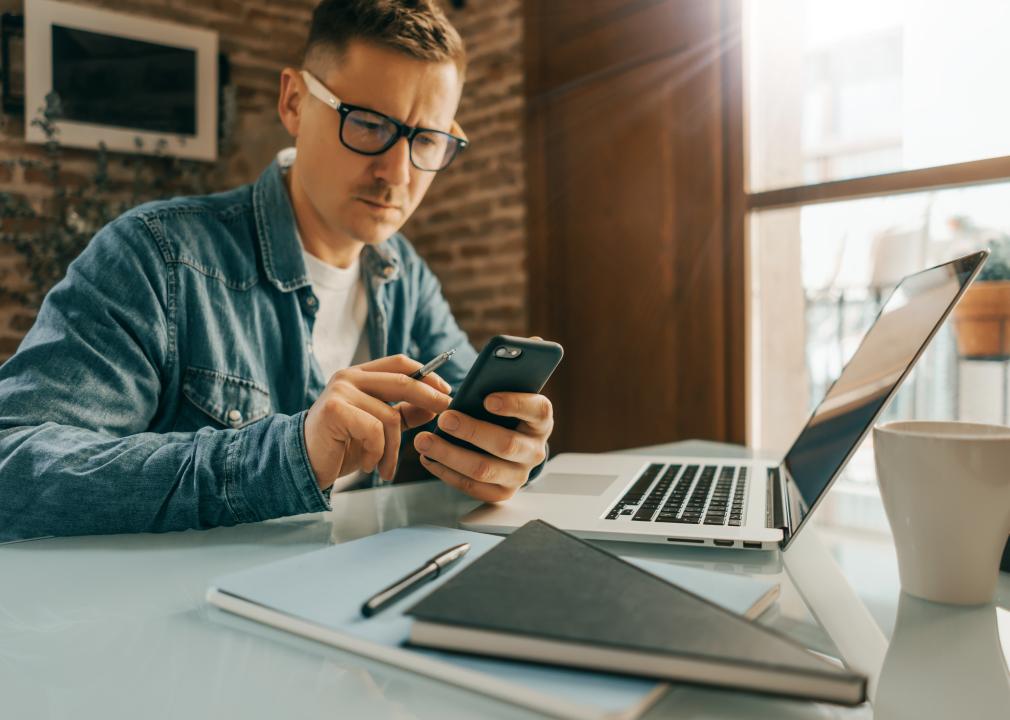 Rymden // Shutterstock
Breaches cost about $1 million more for companies that had a large share of remote employees
Security comes at a cost. Various companies and services charge top dollar for products advertised to help businesses monitor and remediate cyber intrusions. While some might hesitate at the price for such services, a breach can wind up costing much more. That's especially true for companies that have leaned into the growing trend of remote work, IBM's latest study shows.
The percentage of employees working remotely had an impact on the ultimate costs of data breaches. The cost of a data breach for a company where 1 in 5 workers work remotely averaged $3.99 million in 2022. A data breach at a company where more than 81% of employees work remotely costs $5.1 million on average, according to IBM.
Where there was once a centralized office and office-based network to protect, many organizations now have to think about each home network and device their employees are accessing for their jobs when developing a security plan.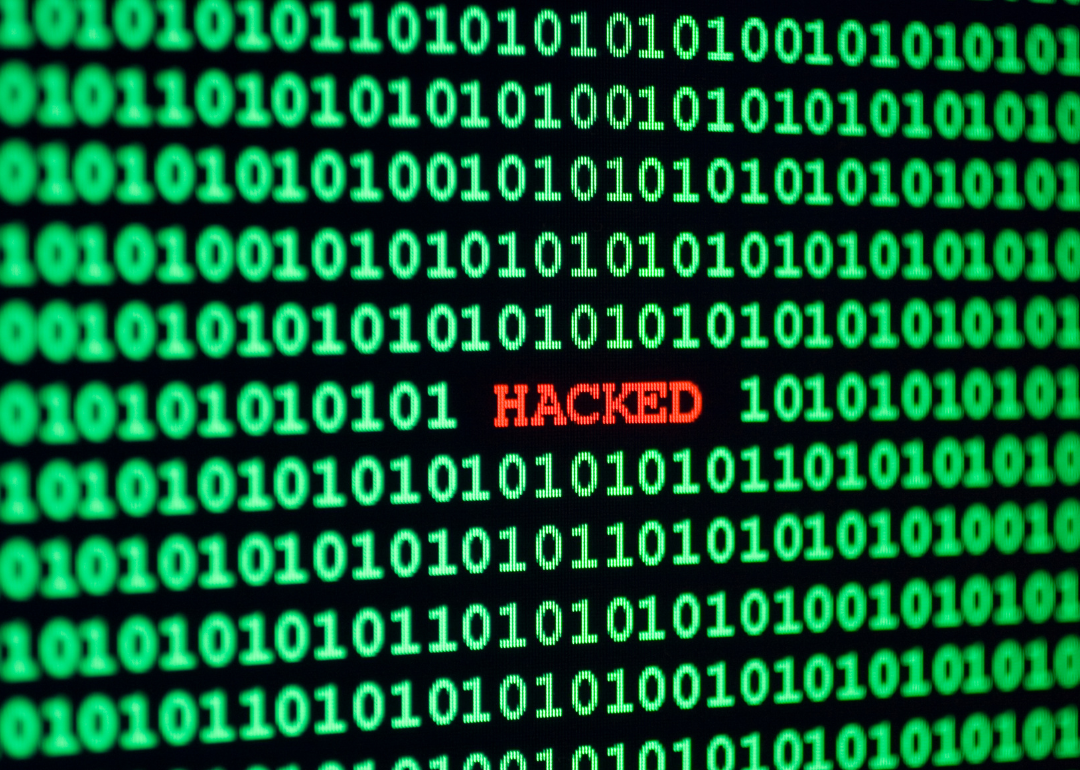 Canva
Mega breaches cost between $50 and $387 million on average
A mega breach, or one in which 1 million or more records are compromised, can saddle a company with tens of millions in additional costs.
These massive attacks occur less often and vary widely in cost. A mega breach involving up to 10 million lost documents costs organizations $49 million on average in 2022, down slightly from the previous two years, per IBM's tracking. That figure jumped to $387 million on average in 2022.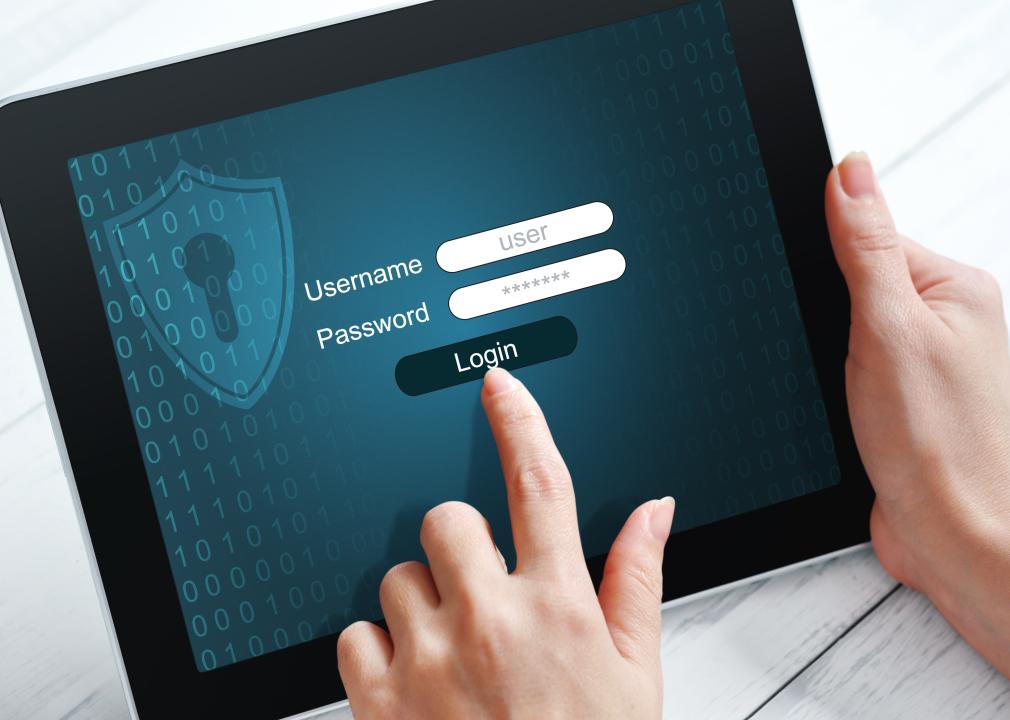 mama_mia // Shutterstock
Almost 1 in 5 breaches were caused by stolen or compromised logins
Stolen login details are still the most common cause of a data breach. This is when the attacker obtains access to data either by purchasing stolen credentials on the black market or stealing them through phishing schemes or other methods.
Ever wanted to find out whether any of your credentials have been compromised in a breach? There's a free tool for that called "Have I Been Pwned?"
This story originally appeared on Beyond Identity and was produced and
distributed in partnership with Stacker Studio.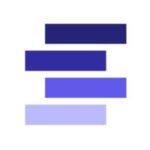 Founded in 2017, Stacker combines data analysis with rich editorial context, drawing on authoritative sources and subject matter experts to drive storytelling.
Ford's electric drive reinvents historic Michigan factory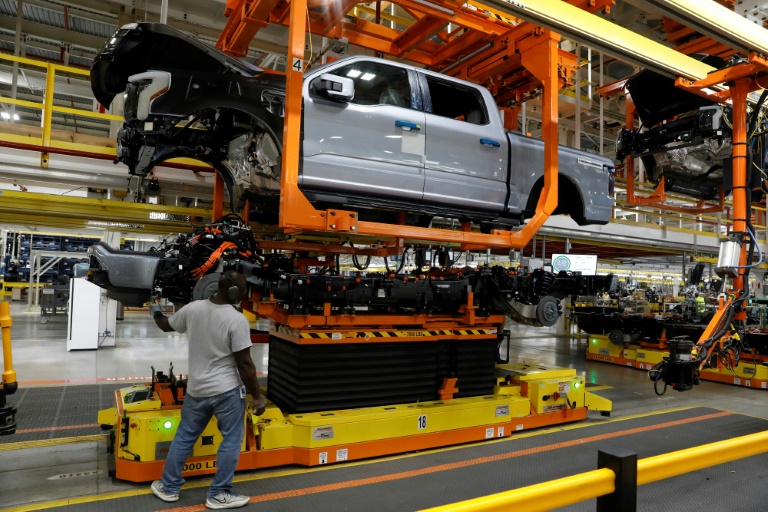 Construction crews are back at Dearborn, remaking Ford's century-old industrial complex once again, this time for a post-petroleum era that is finally beginning to feel possible.
The manufacturing operation's prime mission in recent times has been to assemble the best-selling F-150, a gasoline-powered vehicle.
The truck plant churns out a new pickup truck every 53 seconds in a well-oiled process that will continue for the foreseeable future.
But in September 2020, Ford broke ground on a smaller facility on neighboring land, tasking the new operation with building a battery electric cousin to the internal combustion engine (ICE) F-150.
The F-150 Lightning is part of a growing fleet of battery electric vehicles (BEVs) hitting the roadways from established automakers and upstarts.
At the Detroit Auto Show last week, President Joe Biden proclaimed that "the great American Road Trip is going to be fully electrified."
After racking up some 200,000 reservations for the Lightning, Ford has announced expansions to quadruple output over the next year.
Will there be a tipping point where the Lightning could overtake the ICE model? That is a question on the minds of officials at Ford and rival Detroit automakers that are investing billions of dollars in BEVs while still producing millions of ICE vehicles.
"The industry is changing so quickly, I don't think anybody has a good prediction of where it's going to be," Ford's Chris Skaggs told AFP.
"But we are reacting and getting the right resources to build batteries and scaling so that we can meet demand whatever that is," said Skaggs, a veteran Ford operations manager who is leading the BEV plant expansion.
"I've been doing this for 29 years, and I thought I would be retired before we even got to this point."
– Storied history –
The Lightning marks the latest reinvention of the Dearborn Rouge industrial complex south of Detroit near the Rouge River.
The Rouge factory was built between 1917 and 1928 and originally planned to comprise all the components in car production, including tire-making, vehicle assembly, steelmaking and engine building.
Peak employment topped 100,000 in the 1930s, a decade that also saw visits by artist Diego Rivera for his famed murals of auto workers.
The complex was enlisted to build fighter jet engines for the Allies' World War II before assembling such iconic Ford vehicles as the Thunderbird and the Mustang, which was launched in the 1960s and is now assembled at a different Michigan factory.
The Rouge site — long emblematic of the moving assembly line that changed manufacturing history — began to look like a white elephant as Ford streamlined later in the twentieth century and pollution rendered it a brownfield site.
But William Clay Ford Jr., the great-grandson of Henry Ford, refused to shutter it, authorizing a $2 billion upgrade soon after becoming chairman in 1999.
Dearborn Truck plant opened in 2004 following extensive environmental cleanup and the installation of a "living roof" to make heating and cooling more efficient.
– 'Flex' capacity –
The younger Ford, who identified Rouge as "our heritage," faced pushback internally on the Dearborn investment, which coincided with a trying period financially.
But it would be difficult to find fault with the staying power of the F-150, which has been the best-selling vehicle in the United States for four decades.
Three shifts populate the 4,500-employee Dearborn truck assembly plant, working around the clock.
The vehicle assembly process starts when the aluminum coils are stamped into panels on-site. The panels are assembled at the body shop and then painted before making their way to the assembly line.
The truck then proceeds through hundreds of work stations where the engine and other components are installed, and is then put through testing including wheels and headlamp alignment, camera-based inspections and electronic computer once-overs before shipping to the customer.
Ford does not release daily output figures, but each vehicle is assembled in hours once it arrives at the factory, Skaggs said.
In contrast to the ICE truck factory, which clanks with activity, the BEV plant operates at a modest hum, a quality partly due to the company's focus on ergonomics.
The BEV assembly process is also organized around production lines, but there are fewer work stations in an operation that is still gearing up for bigger things. The Rouge Electric Vehicle Center currently employs about 500.
The expansion will double the size of the BEV factory and add more workers and work stations, taking output to 150,000 annually by next fall, Skaggs said.
But the added productivity will be "flex," Skaggs said, meaning it could be used for either ICE or BEV depending on demand.
"If we don't call it right, we can build more ICE units… or if BEV really takes off like we all expect it to, we can scale this up."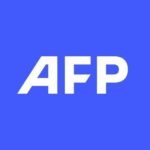 With 2,400 staff representing 100 different nationalities, AFP covers the world as a leading global news agency. AFP provides fast, comprehensive and verified coverage of the issues affecting our daily lives.
5 common auto collision repairs and how much they cost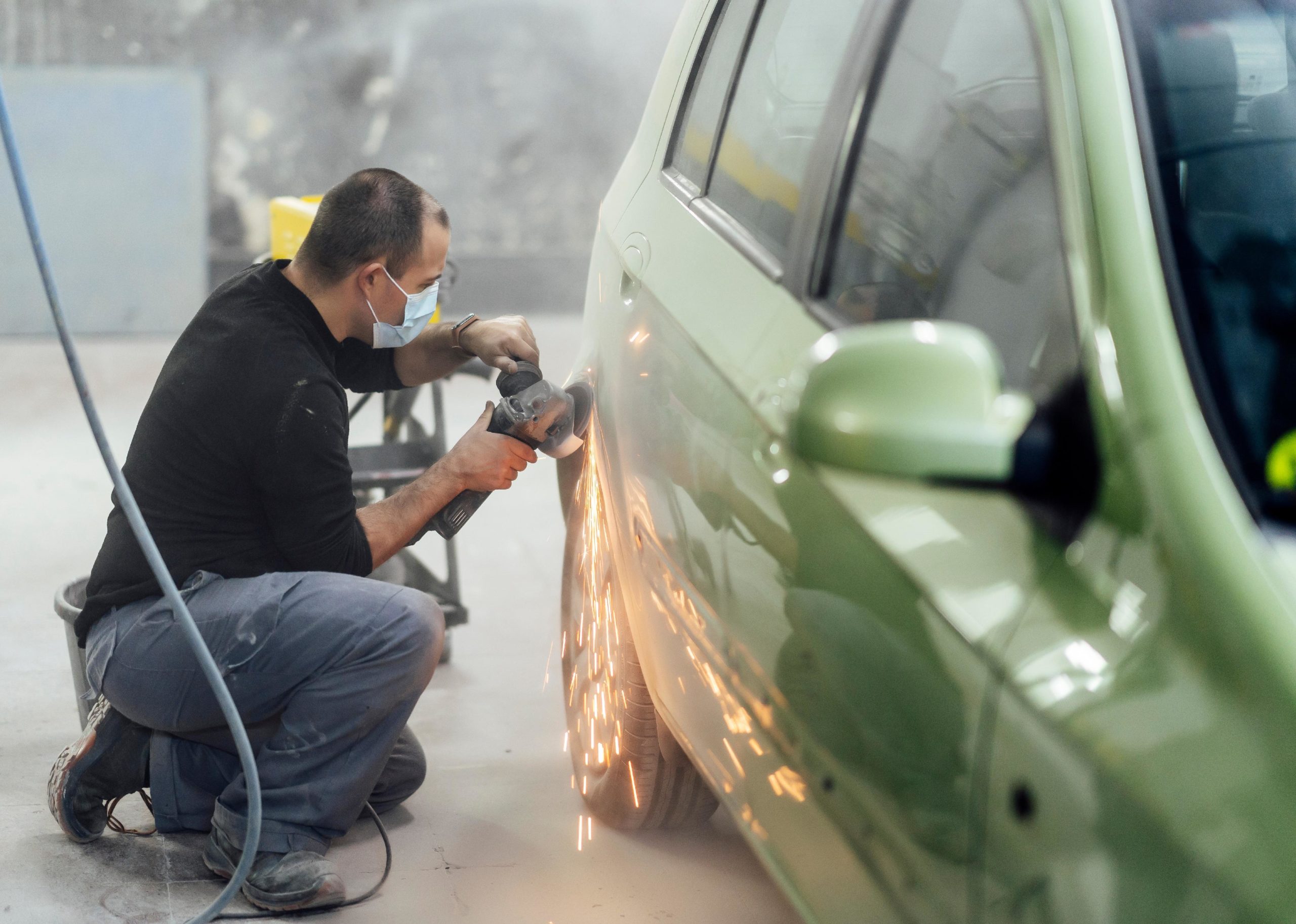 5 common auto collision repairs and how much they cost
There were 5.2 million nonfatal motor vehicle crashes in 2020, down 22% from 2019, according to the most recent complete data available from the National Highway Traffic Safety Administration. The number of fatal crashes rose slightly (6.8%), while the number of people injured declined 17%. Most fatal crashes occur within 25 miles of home and at speeds of less than 40 miles per hour.
Cheapinsurance.com compiled this list of five common auto collision repairs using information from across the internet. Cost estimates come from a variety of sources, including LendingTree and Chase Bank.
Owning a car can be expensive. The average yearly cost for a new vehicle in 2022 is $10,728, including fuel, maintenance, and insurance, according to August 2022 research from AAA. Repairs required after collisions can push up that price tag. While some damage, such as a small ding or minor mark in the paint, lends itself to do-it-yourself repairs, other work is better left to a professional.
Continue reading to learn about the cost of some of the most common repairs required after auto collisions.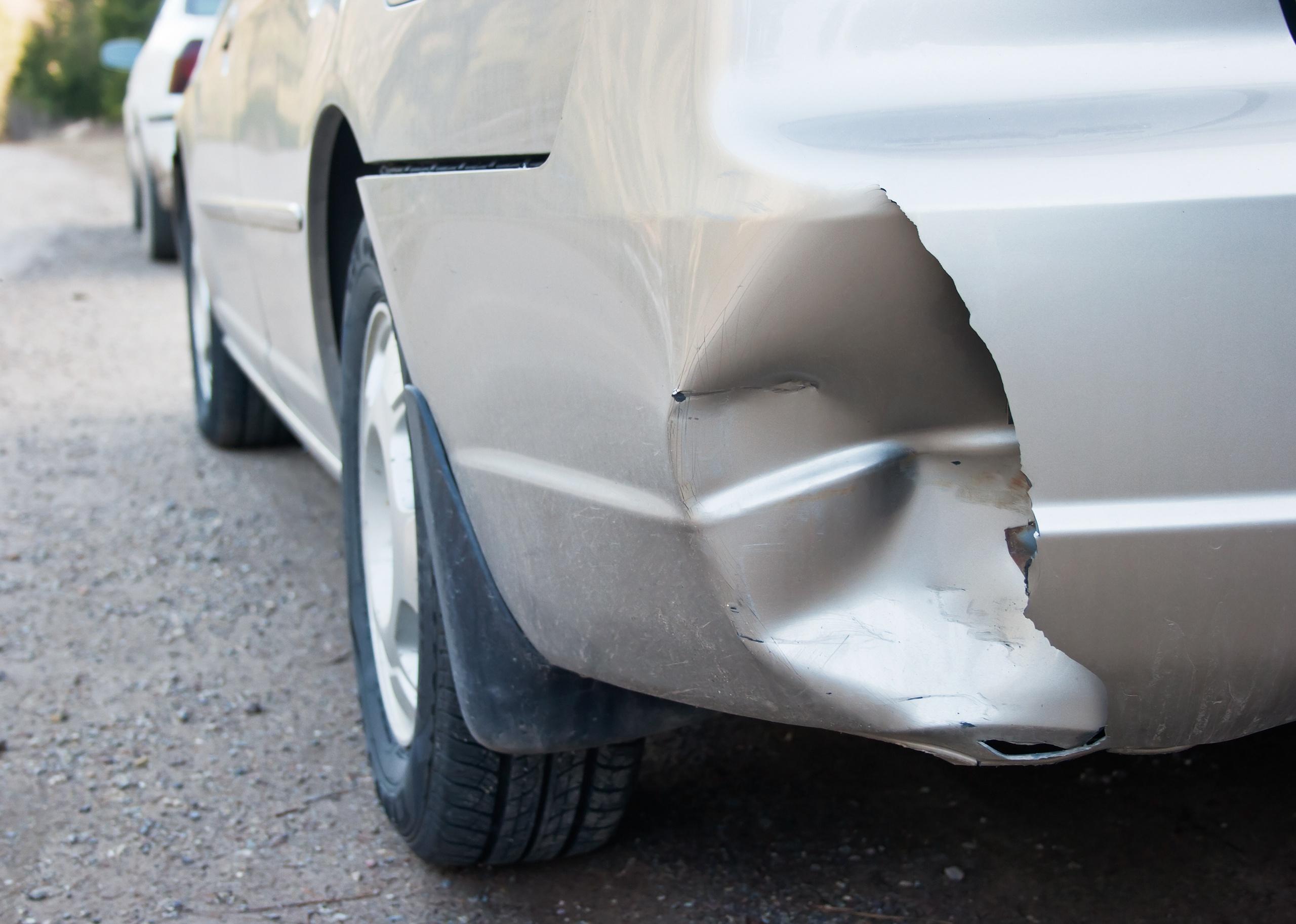 Emily Skeels // Shutterstock
Bumper damage
Car bumpers are designed to absorb the energy of a crash and protect the front and back of the car in a low-speed collision. That includes the hood and trunk, grille, fuel, exhaust, and cooling systems, and headlights, taillights, and parking lights.
Repairs to a bumper can cost between $100 and $1,000, according to Eli's, an auto body repair company in Southern California, while a replacement would run about $800 to $2,000. Because many modern vehicles have sensors and cameras in their bumpers, they must be replaced or repaired, adding to labor costs.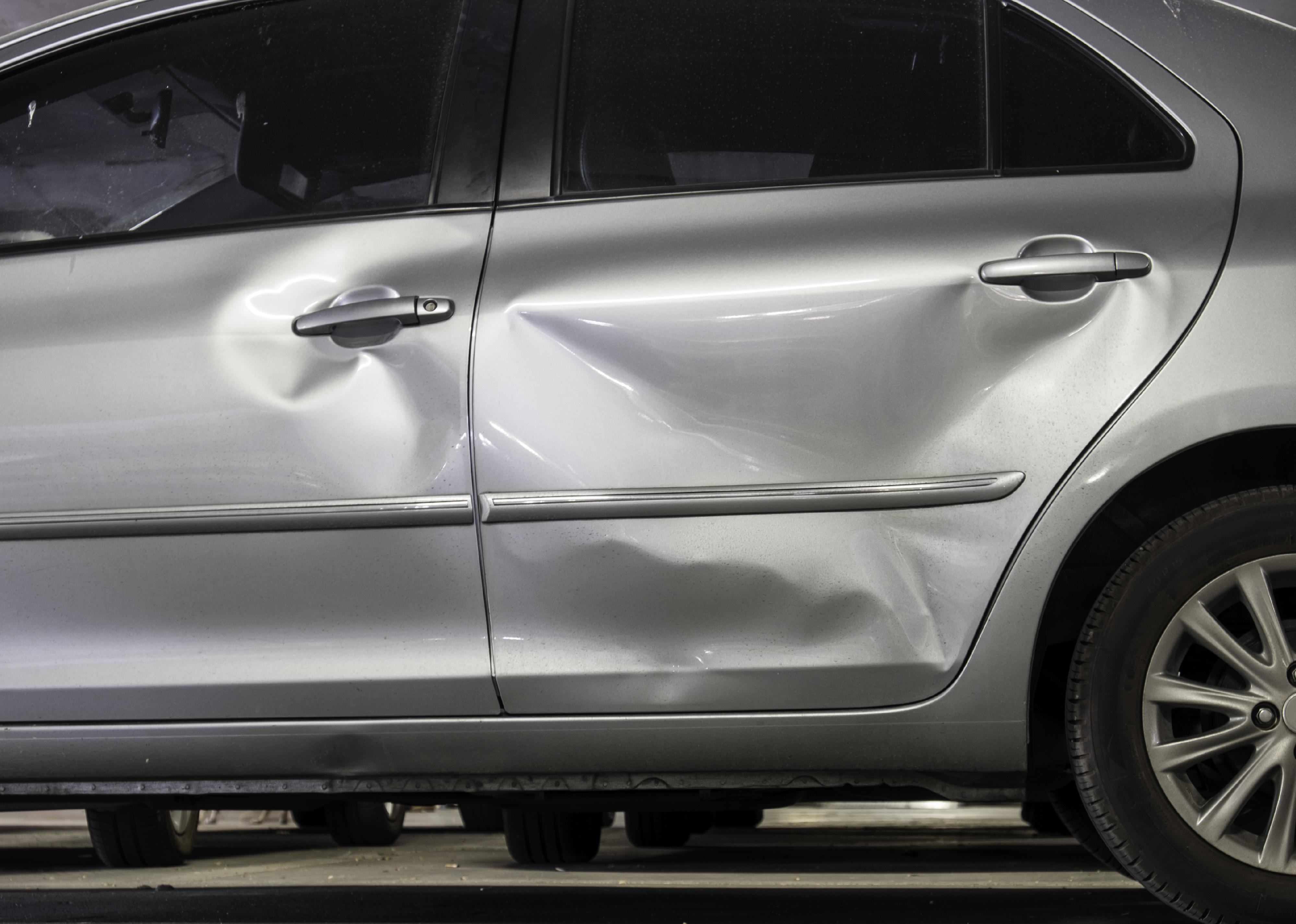 Kittipong33 // Shutterstock
Car door damage
Car door repairs can cost as little as $50 if you just need a small dent fixed. The price rises if the paint must be matched to fix scratches as well.
Modern car doors house complex wiring and mechanisms for locks and windows, which can be expensive to repair. If the door has more than minor dents and scratches, you might need to replace it. You could pay $800 for the door, plus several hundred dollars for the labor.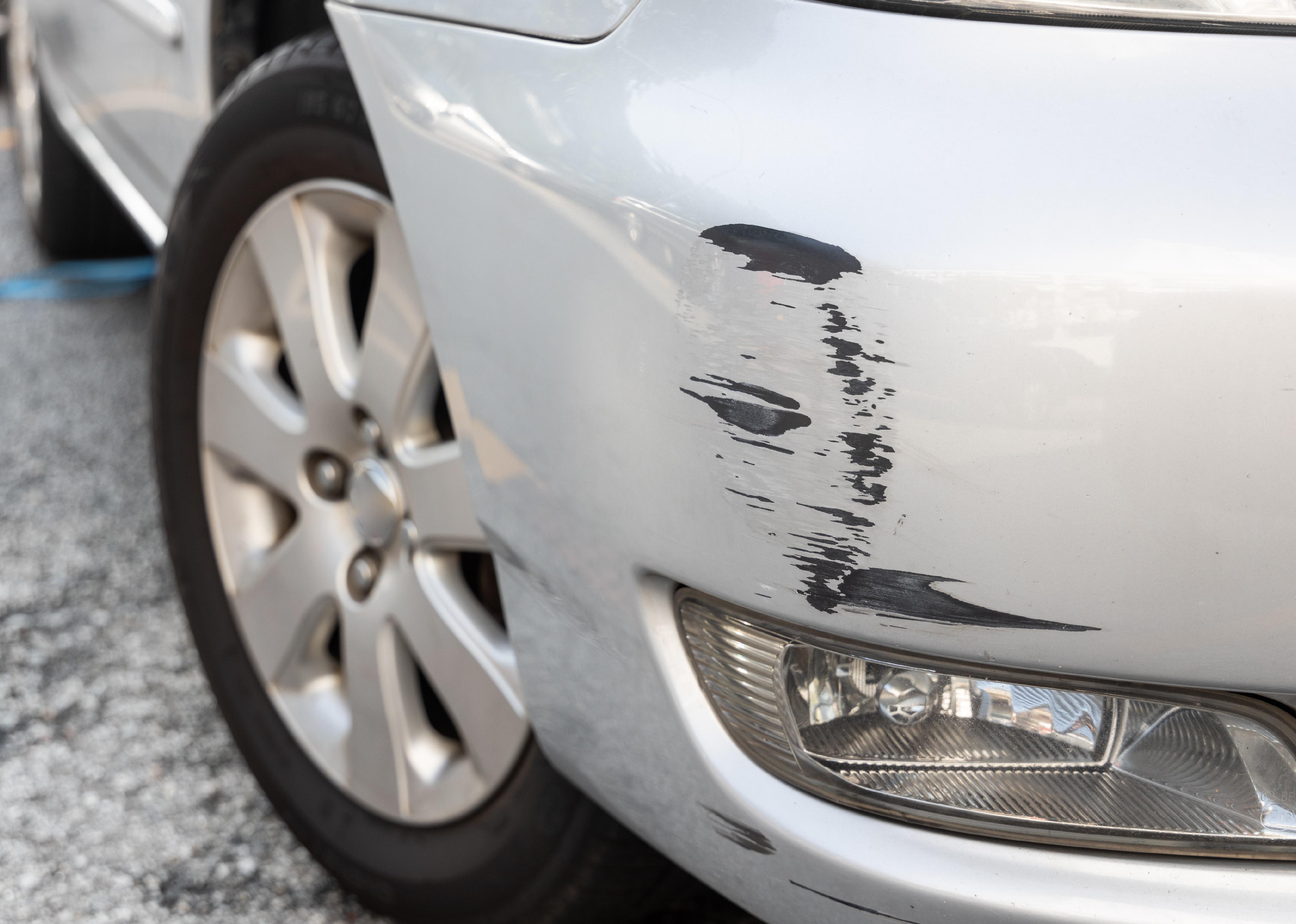 ThamKC // Shutterstock
Scratched paint
When it comes to scratches on your car, it's the depth of the damage that matters. That's because the paint on your car has numerous layers of finish. Marks in the top clear coat are the easiest to fix. Deeper scratches can be a multilayer job, while those that reach the metal should be repaired quickly so the car does not rust.
If you have a newer car, a dealership can find the correct paint using the vehicle identification number or VIN. If you want to tackle the repair yourself, you can typically buy about 2 ounces of paint for $50 to $300. Dealerships will charge $150 to $1,000 to repair a scratch and twice that for work on the hood or doors.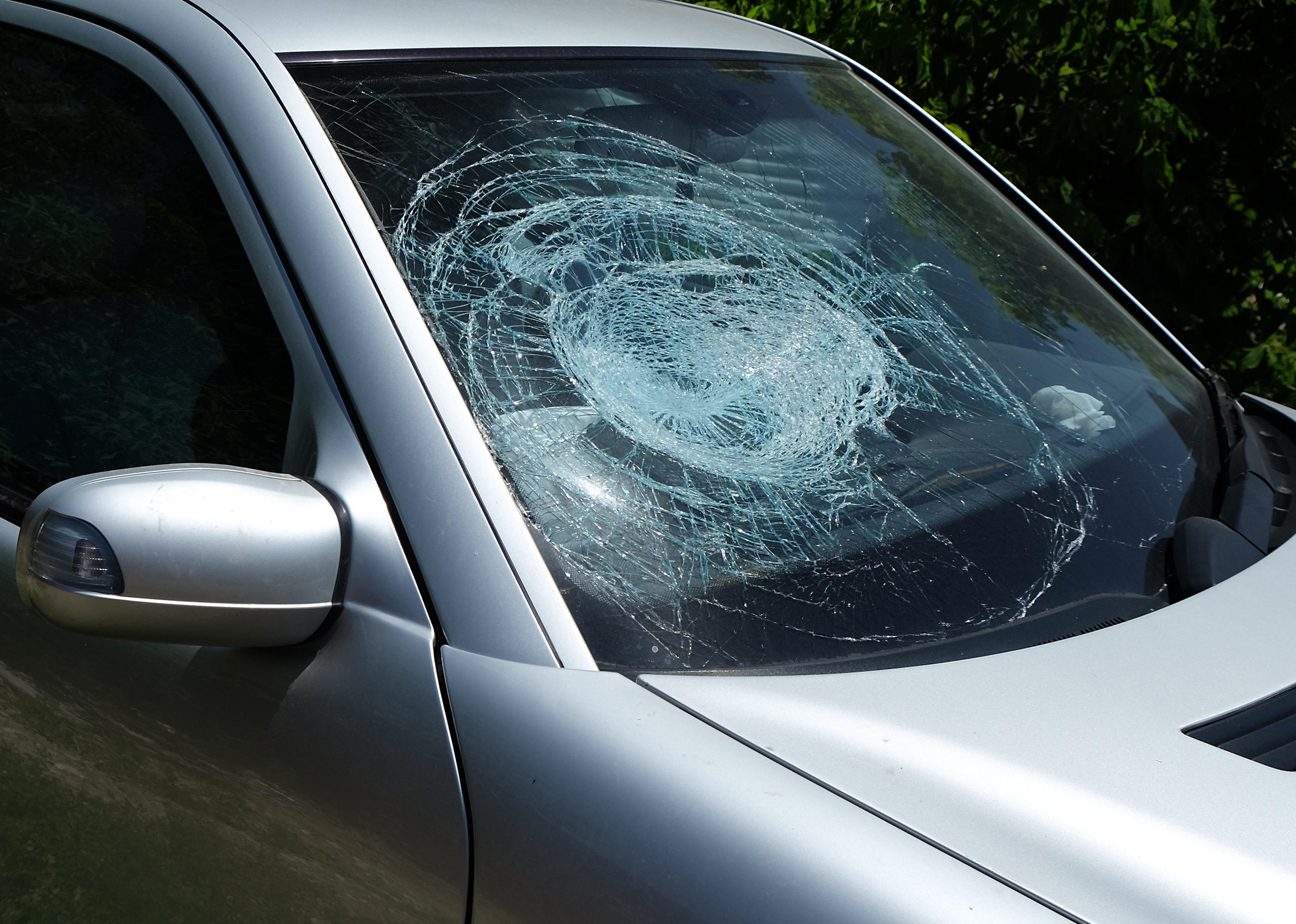 Elena Berd // Shutterstock
Cracked windshield
You might be able to leave small chips in your windshield—the ones caused by a pebble, ice, or other small debris from the road hitting your car. But larger cracks often spread and can obstruct your view. Before replacing the windshield, it's important to ask yourself: Is it on the driver's side, is there more than one crack, is it longer than 6 inches, and does it start at the edge?
A new windshield could cost between $250 and $400. For a luxury car, the price can run from $1,000 to more than $4,500. Repairing a chip on an older car typically ranges between $60 and $100.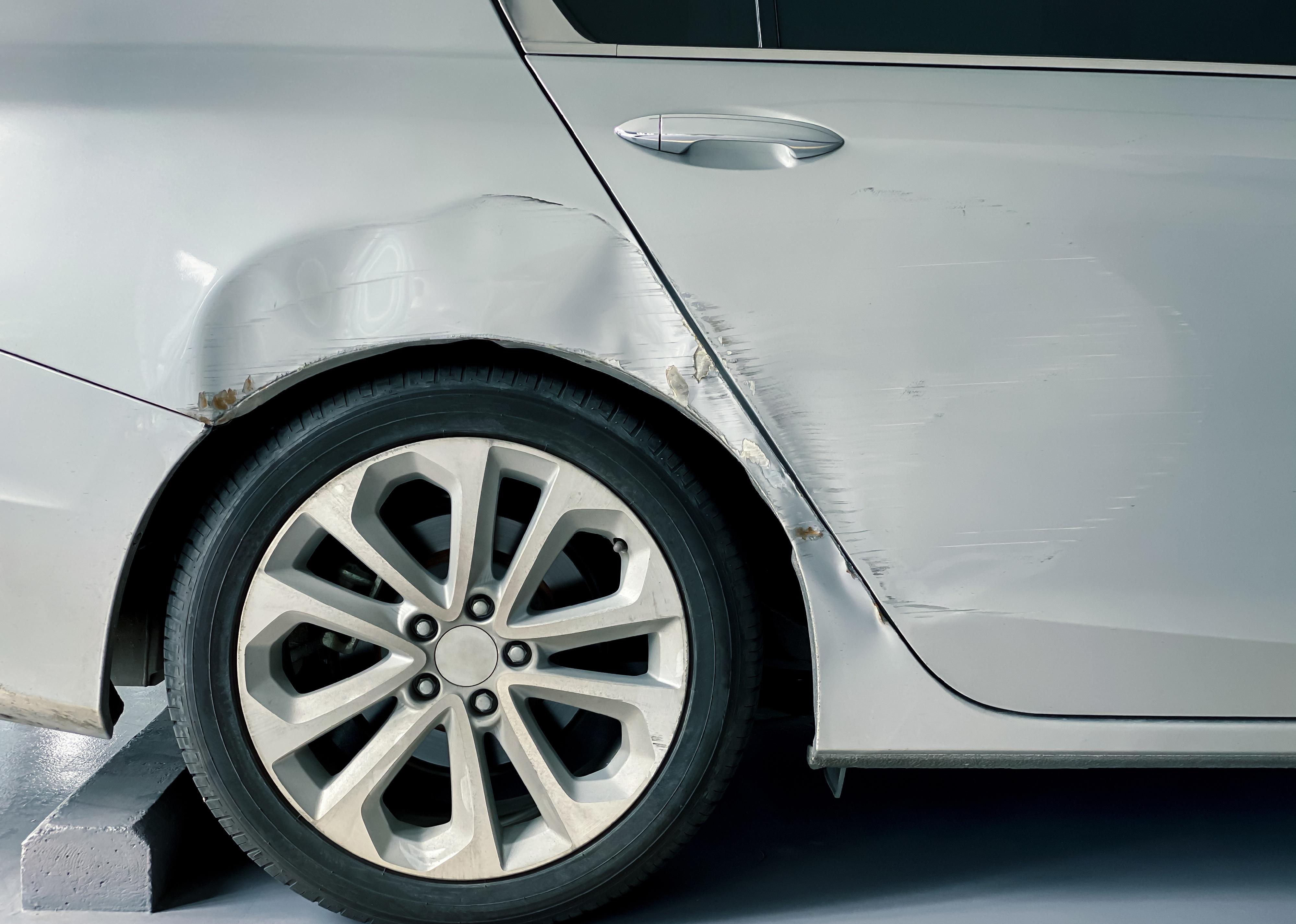 happycreator // Shutterstock
Dented panels
The price of repairing a dent can range widely, from $50 to $2,500. Small dents from rocks or hail, for example, can cost around $50 to $125 to fix. Larger dents resulting from a collision can cost $150 or more.
What drives up the price? A bumper, for example, might have electrical parts such as sensors. Dents might stretch across several panels, which would need replacing. More expensive work can include repainting or sanding.
This story originally appeared on Cheapinsurance.com and was produced and
distributed in partnership with Stacker Studio.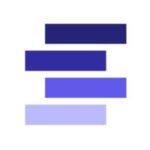 Founded in 2017, Stacker combines data analysis with rich editorial context, drawing on authoritative sources and subject matter experts to drive storytelling.