Does the increasing connectivity of vehicles mean greater cybersecurity risk?
According to a new report from Deloitte, remote attacks "largely exceeded" physical attacks in 2021.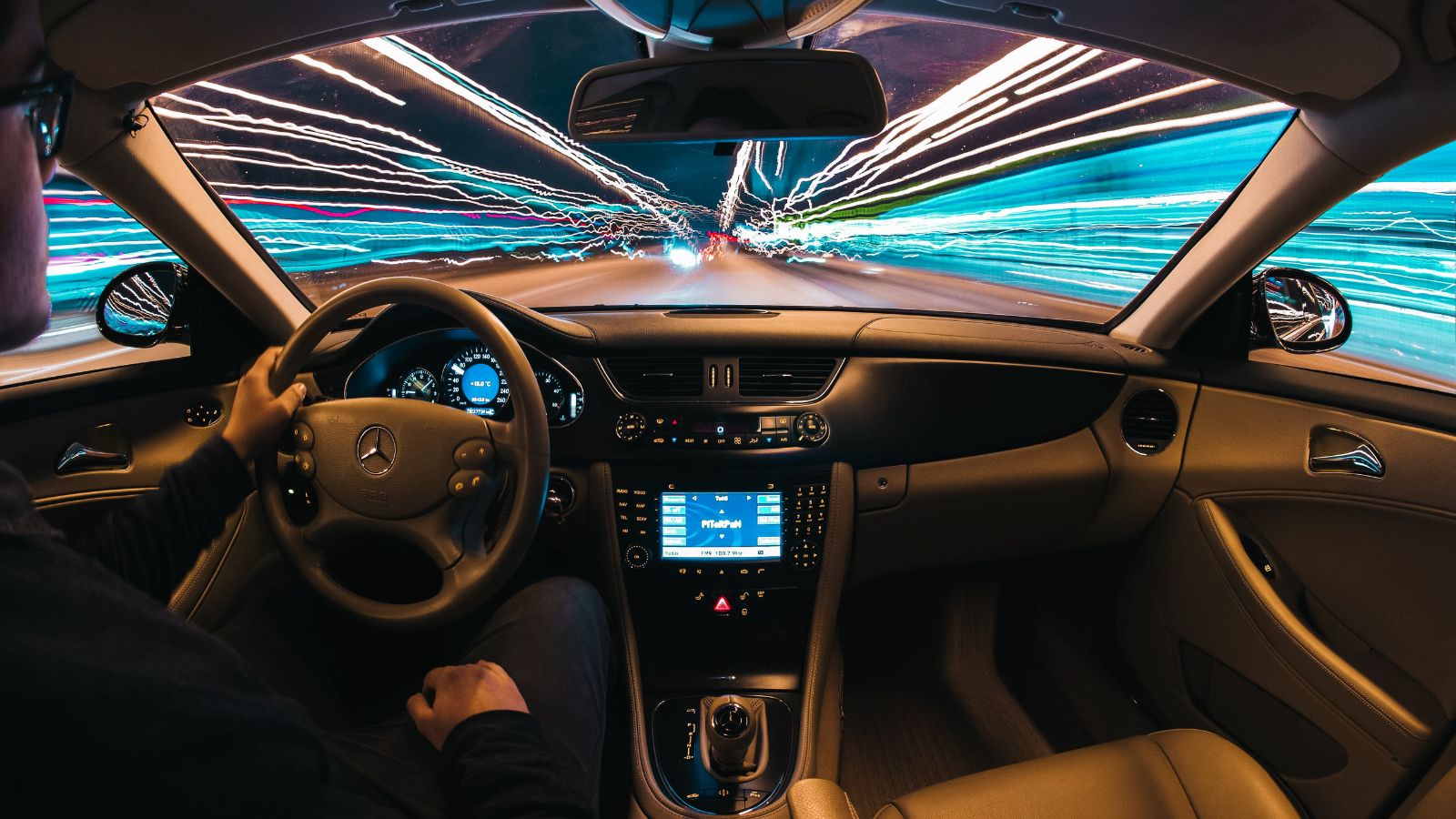 This isn't your grandfather's Ford.
The automotive industry has undergone a revolution in recent years. Connected, autonomous, shared, and electric (CASE) vehicles were once fodder for science fiction, with many movies and tv shows depicting cities of flying cars. Now, commercial car manufacturers are pledging to totally overhaul and electrify their fleets — for example, Chrysler's plans to be an all-electric vehicle (EV) brand by 2028 and Ford's push to build 600,000 EVs annually by 2023. 
Even on the business side, there's a growing business case for autonomous vehicles that could conceivably operate 24/7, boosting productivity. Think about public transit or parcel delivery.
The TL;DR of it all? There's huge potential and opportunities — even in the last couple of years — for CASE vehicles.
But with this hyperconnectivity and complex deployment of IoT, it begs the question: what about cybersecurity? A new report from Deloitte Canada looks at this issue, noting that the automotive sector needs to be on high alert — and proactive — at addressing the inherent increase in risk.
The new cybersecurity threat to CASE vehicles
In Connecting Canada: Securing the vehicles of the future, Deloitte Canada outlines the new challenges brought by CASE vehicles, impacting manufacturers, suppliers, regulators, fleet owners, and governments.
For starters, Deloitte's report explains that physical proximity to a vehicle is no longer needed for an attack to occur. In 2021, they outline, remote attacks "largely exceeded" physical attacks.
Of attacks that were reported, only 15.5% required the attacker to actually access the vehicle. A whopping 84.5% of attacks were remote, with over 50% of all cybersecurity-related automotive incidents taking place in just the last two years.
What type of attacks are happening on CASE vehicles? Citing information from Upstream Security Limited, threats range from diagnostic data manipulation (low-risk), key spoofing and targeted malware (medium-risk), and GPS tracking/stalking and control of acceleration and braking (high-risk).
The aforementioned stakeholders — manufacturers, suppliers, regulators, fleet owners, and governments — all share responsibility of embedding cybersecurity capabilities into operations, the report explains. These need to be considered at five specific stages of the CASE vehicle life cyle: design, manufacturing, rollout, operations, and end of service.
Ultimately, as the Deloitte team outlines in the report's final thoughts, "even if a fleet owner or individual consumer does not wish to proactively engage in the new features, the connected vehicle is here to stay, and should therefore be considered when reviewing the cyber security strategy of any business."
A welcome report
"When you consider the manufacturing of a car, consider it like a large puzzle, with many pieces from software or hardware body parts coming from different providers…When these pieces [from around the world] are put together, one might cause a little bit of a weakness in the operation of the other or open up a new pathway for attacks."
Mirhassani also added that Canadian-made solutions need to be at the forefront.
"We can't always rely on what is coming from Europe, Asia, or the U.S.," she says. "We have to develop solutions that are Canadian and for Canadians."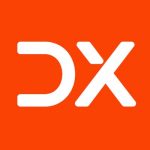 DX Journal covers the impact of digital transformation (DX) initiatives worldwide across multiple industries.
Applied AI Tops McKinsey's List of Technology Trends for 2022
The most impactful trend is Applied AI, with $165B invested in the technology.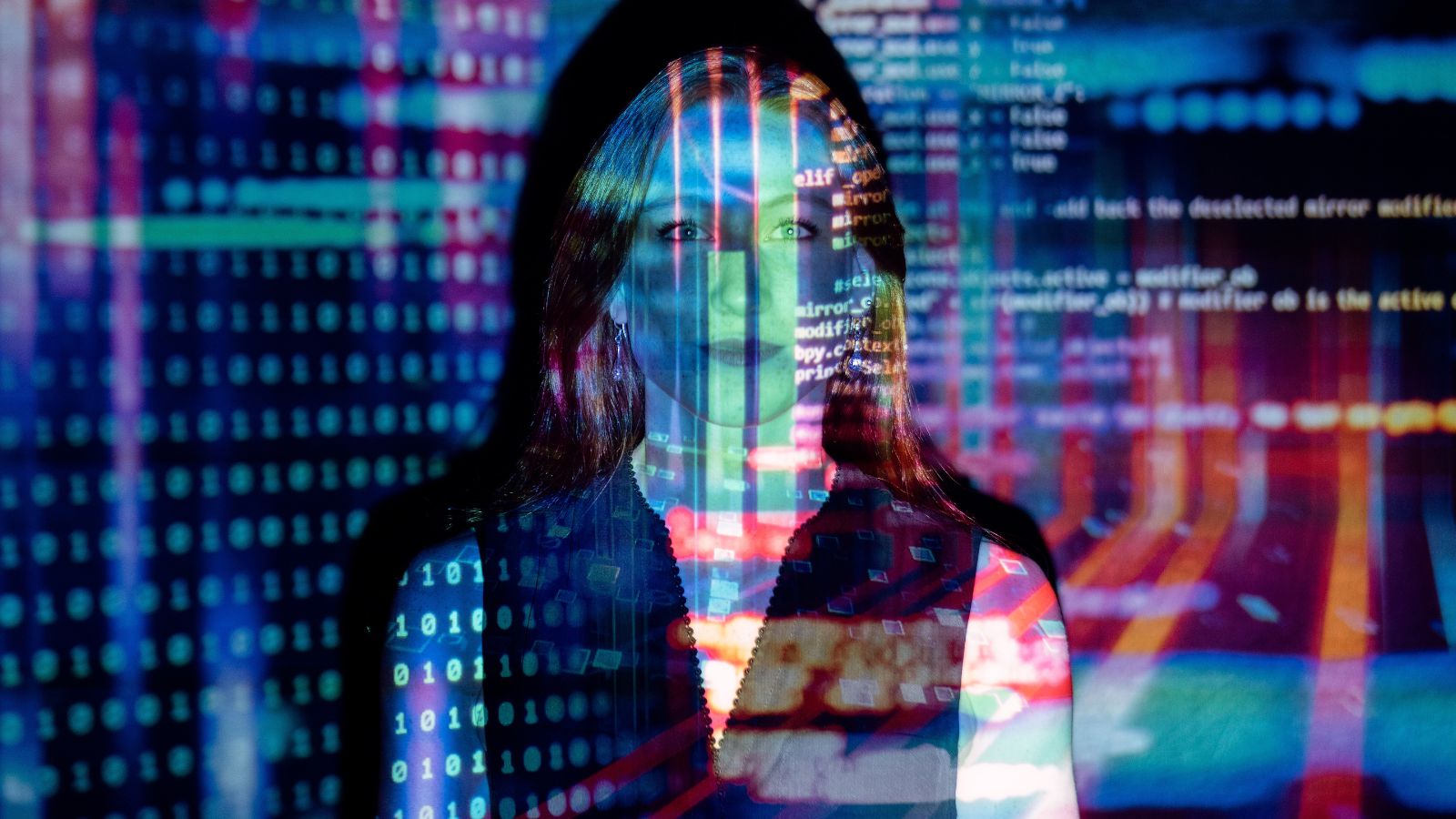 A new report from McKinsey has outlined the top technology trends unfolding today that will have the biggest impact on businesses and society. Understanding and preparing for these trends will be critical to success in the coming years.
In total, 14 technology trends were identified in the report, with figures of the amount of money organizations spent on each trend in 2021. The first and most impactful trend is applied artificial intelligence (AI).
AI is enabling companies to automate tasks, make better decisions, and improve customer experiences. It's no wonder businesses poured a record $165 billion into AI in 2021. And that's just the start.
Roger Roberts, a co-author of the report, posited, "we see things moving from advanced analytics towards… putting machine learning to work on large-scale datasets in service of solving a persistent problem in a novel way."
He continued, "there's never been a better time to be leading the application of AI to exciting business problems." In the future, we can expect to see more investment in AI as companies look to solve current issues.
Technological trends on the horizon
Another trend with big implications is the advanced connectivity of 5G and 6G networks. These super-fast networks will enable new technologies like autonomous vehicles, smart cities, and remote surgery. They'll also provide the foundation for the Internet of Things (IoT). In 2021, a colossal $166 billion was invested in 5G and 6G networks.
Another transformational technology is bioengineering, which uses genetic modification and other techniques to change the characteristics of living organisms. This trend holds tremendous promise for improving human health, but it also — hardly surprising — raises ethical concerns. It's no wonder investment in the sector totalled $72 billion in 2021.
The fourth major trend is clean energy, which refers to technologies that generate power with little or no pollution. This is a crucial area of development as the world looks to transition to a low-carbon economy. In 2021, $257 billion was invested in clean energy – more than any other sector.
The future of mobility is the fifth major trend, with $236 billion sunk into the sector in 2021. This trend is being driven by the rise of electric vehicles, autonomous vehicles, and new modes of transport like flying cars.
Sustainable consumption has also captured the attention of people. This refers to the growing movement of consumers demanding products and services that are environmentally friendly and ethically sourced. In 2021, $109 billion was invested in this area.
Web3, which includes technologies like blockchain and cryptocurrency, is the eighth major trend. These technologies are decentralizing power away from traditional institutions and giving individuals more control over their data. With greater interest in these technologies, $110 billion was invested in Web3 in 2021.
Industrialized machine learning is also generating a lot of buzz, with $5 billion invested in the sector. This trend involves using AI to automate tasks in manufacturing and other industries.
There are other trends identified in the report where significant investment is being made. These include immersive-reality technologies ($30 billion), cloud and edge computing ($136 billion), trust architectures and digital identity ($34 billion), future of space technologies ($12 billion), quantum technologies ($3 billion), and next-generation software development ($2 billion).
Overall, the McKinsey report provides a comprehensive overview of the technology trends that will have the biggest impact in the coming years. Businesses and individuals that can identify and adapt to these trends will be well-positioned for success.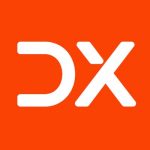 DX Journal covers the impact of digital transformation (DX) initiatives worldwide across multiple industries.
IBM Canada's Centre for Advanced Studies is weaving the perfect storm of innovation
IBM's Marcellus Mindel on how the company's Enterprise Design Thinking and WeaveSphere technology conference are paving the way for new possibilities.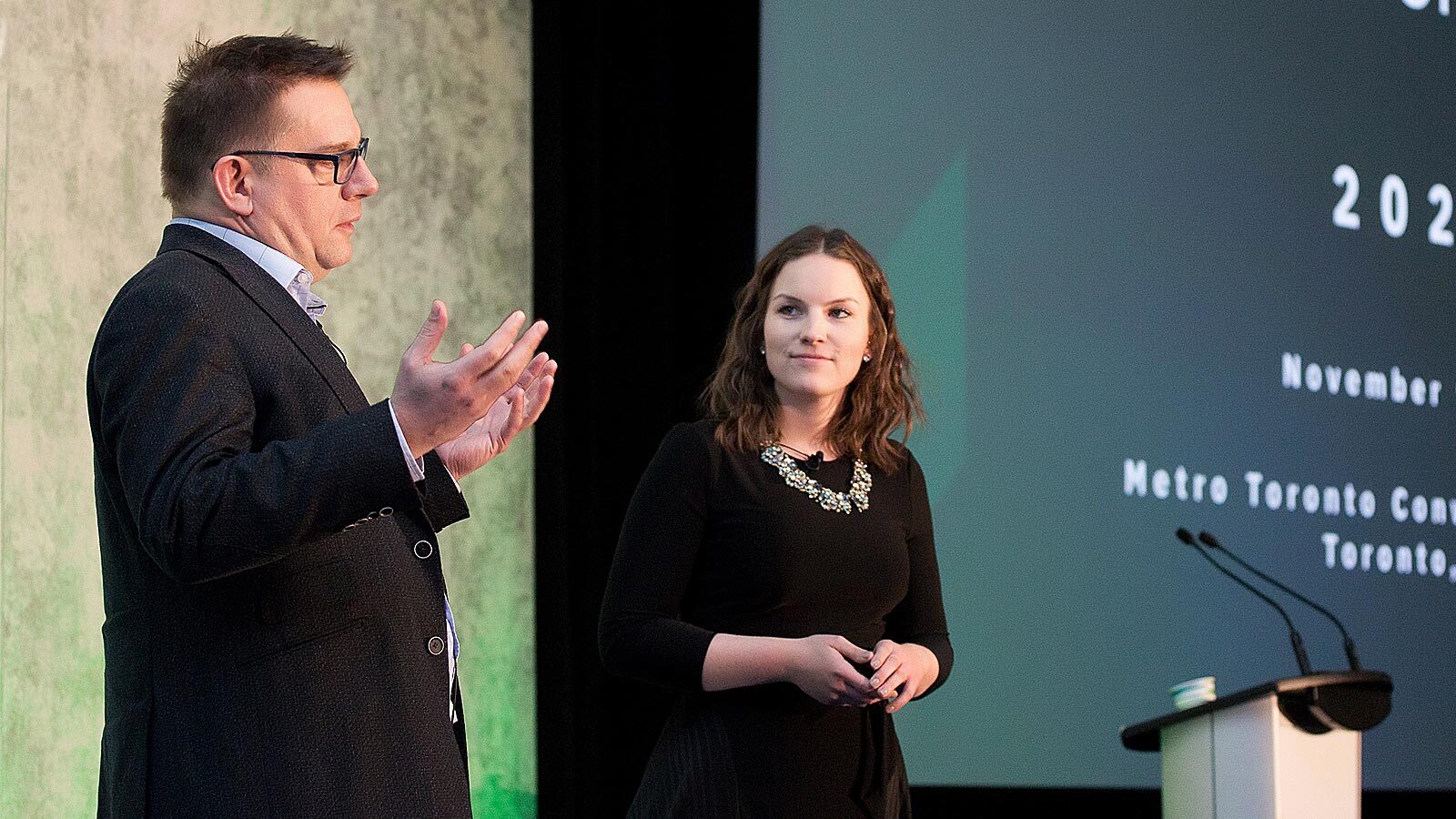 The city council meeting starts with uneventful, routine opening remarks. Then all hell breaks loose, and the shouting begins.
"Our kids cross that street, and these crazy drivers fly up and down it like maniacs," a mother of two young boys yells from the back, pointing around frantically at familiar faces.
"That isn't possible with the unnecessary number of stop signs and lights already on that street," a motorist fires back. "We don't need a new crosswalk. It will clog things up even more."
"You know full well you roll through those signs," a concerned father chirps in response.
This situation is a hypothetical example that Marcellus Mindel calls a thought experiment. He's out to prove a point about the effectiveness of traditional problem-solving techniques. Mindel, who is head of Advanced Studies at IBM Canada, says a design thinking approach can produce different, and often better outcomes.
"With a design approach, you first ask why the kids are going across the street," he says. "Turns out, they're going to after-school activities. And it turns out, there are already after-school activities on the same city block that would be better suited for the kids than crossing a busy street, they just don't know about it."
Mindel continues to iterate on possibilities and ideas in a rapid-fire manner as he runs through scenarios that might resolve the conflict in this fictional scenario. Through all of the ideation, however, he does not suggest a crosswalk is the answer.
If the after-school program is the reason the kids are crossing the road, that's the users' need. If they're crossing because there isn't a closer program, then the solution might be to instead design that.
"If a program doesn't exist close to home, would the same money that was going to be spent on building a crosswalk be better spent creating a new afterschool program on the same block?"
There are multiple solutions to the same problem, but considering the end-user is key to an ideal problem-solving approach.
"I believe this kind of approach can get us to find other ways to solve problems rather than using hierarchy and politics to drive solutions," he concludes.
How Enterprise Design Thinking unlocks innovation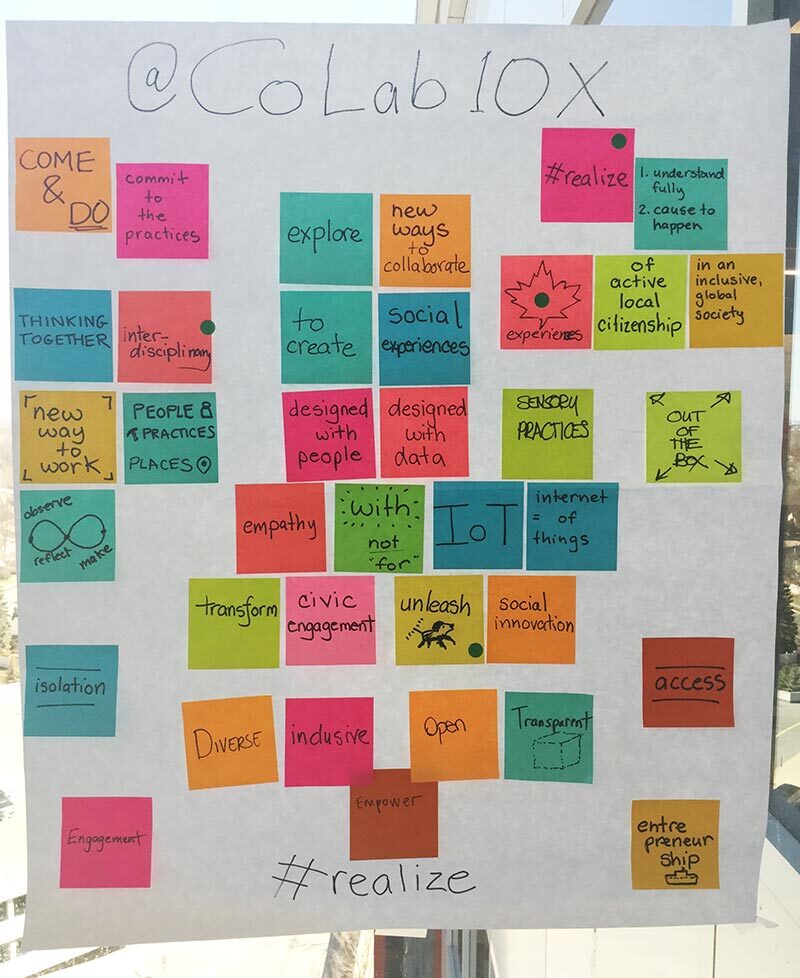 The approach Mindel is referencing is called Enterprise Design Thinking.
Design thinking seeks to address problems by framing the issues in a human-centric way by putting the end-user at the center of all decision-making.
Enterprise Design Thinking puts the process into context in a business environment.
Originally developed by IBM in the early 2010s, Enterprise Design Thinking is a framework that seeks to take the agility and innovation found in smaller startups, and make it possible to achieve within large enterprises where multiple departments and teams of people participate in design exercises. It aims to solve users' problems by catering to the often ambiguous nature of enterprise-level projects where dispersed teams collaborate on big projects with the focus on user outcomes.
And the results of the approach are impressive. Forrester research says that teams who take an Enterprise Design Thinking approach are 75% more efficient, and can turn out products twice as fast.
How design thinking works in practice
To provide an example of how design thinking works in the practical world, Mindel shared a story of a student at Carleton University who wanted to reduce the amount of disposable hot beverage cups that were being used at a campus coffee shop.
With a design thinking process, the first step was to empathize with the students to understand what they were doing, saying, thinking, and feeling, rather than just demand they stop using the cups.
Through the process, they learned that the students sleep in, rush to class, or they're over-tired from studying. As a result, their to-go coffee mug is often dirty, sitting on their car floor, or at the bottom of a morning commute bag.
These students do indeed care about the environment, but user needs were simply getting in the way of the goal of reducing waste.
By looking at user needs and asking questions, Mindel says the group stumbled upon a "wow" moment and solution: What if the coffee shop put a washing station in the line so to-go mugs could be reused and cleaned on the spot, removing the barrier to why reusable mugs were not being used in the first place?
"In hindsight, it is absolutely, totally mind-blowingly obvious. And where I got excited about all this stuff, is that it helped me to rethink what innovation actually means."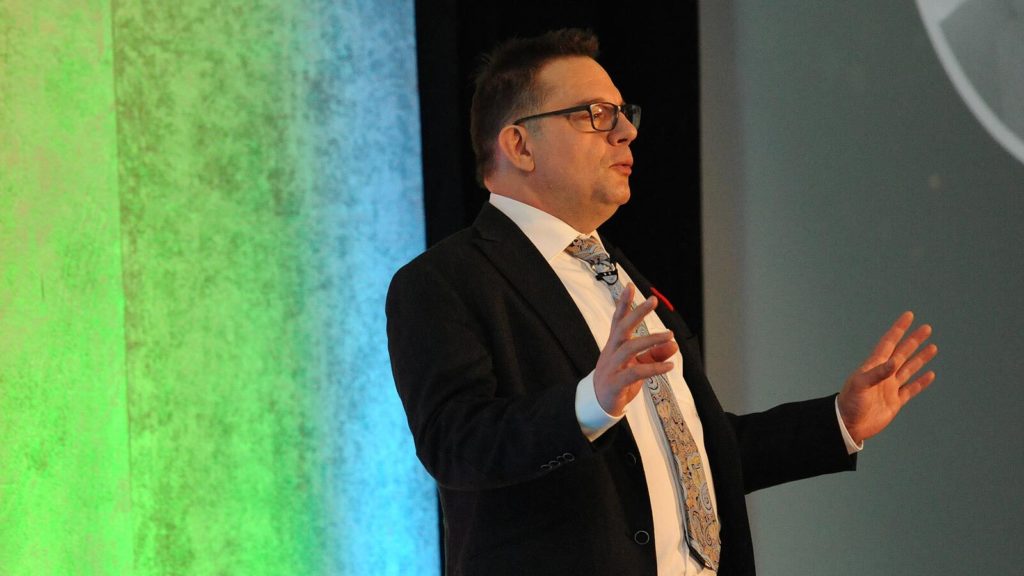 Advancing enterprise innovation
Mindel started his career as a software engineer in Ottawa, and later took on a number of roles managing relationships with academic institutions and research and development labs, before becoming head of the Canadian IBM Centre for Advanced Studies in 2015.
After joining, Mindel began learning more about Enterprise Design Thinking, and the problem-solving and innovation framework lit a fire in him as he looked to lead teams to innovate in new ways.
"What good are improved means, to unimproved ends?" Mindel asks, referencing a famous Henry David Thoreau concept. "A lot of technology research today is about improving the means without asking the question about the ends."
Asking questions, and looking at "the ends" is what he spends every day doing as the leader of IBM's Canadian Advanced Studies team, one of several in a global network that specialize in collaborative research. Today, Mindel leads partnerships between students, educators, and researchers who apply IBM technology to business and societal challenges.
How WeaveSphere became a design thinking epicenter
Creating innovation that matters within a large enterprise is no small task. If you find yourself scratching your head, unsure where to start, your first stop should be the Weavesphere technology conference.
Taking place November 15-17, 2022 in Toronto, WeaveSphere brings together world-class leaders and researchers from a range of disciplines who share insight, ideas, and co-create technology for the future.
The event is hosted by IBM's Centre for Advanced Studies, and Evoke, and it invites everyone — even non-technical people — to attend. Attendees include undergraduate and graduate students, industry leaders, academics, IBMers, and anyone who wants to learn to leverage an enterprise design thinking approach.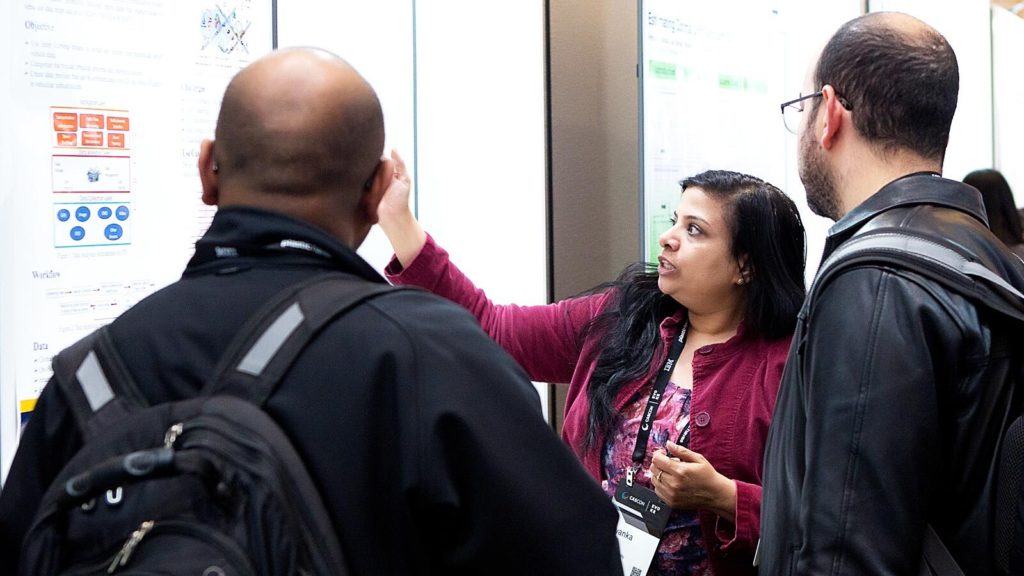 The event is under a new name this year (it was previously called CASCON) but 2022 marks the 32nd year IBM's Centre for Advanced Studies has hosted an industry-leading, award-winning technology conference.
Unlike other technology conferences where audiences sit passively and listen to keynotes and panel discussions, WeaveSphere attendees roll up their sleeves and jump head-first into the innovation pool. Researchers present ideas, industry leaders ask questions, students suggest new ways of approaching a challenge — whatever the scenario, it's practical, and attendees walk away with ideas and real connections to build their future.
What makes the event so successful is how it brings to life the work that Mindel and his team do every day within Advanced Studies, while also inviting a bigger group to the innovation roundtable.
"What we are doing through Enterprise Design Thinking is creating ways to improve the ends, and the means," Mindel says. "We seek to help people enter into a problem space when they don't know what to do, or even what the problem really is, or how to solve it."
He likens the approach to the story of Frodo, a character in Lord of The Rings. Frodo is a Hobbit who volunteers to lead the dangerous, long journey in order to deliver a valuable and important asset (the ring) to Mordor. Frodo doesn't know the way there, and he is not the most obvious first choice to lead the journey, as there are many others who are braver, stronger, and more experienced than he.
In Advanced Studies, and at the WeaveSphere conference, there is an opportunity for anyone to lead and present their ideas to problems. In fact, Mindel says that when many Frodo-like people from a variety of backgrounds write their ideas on sticky notes and put them together on a wall, magic (and true innovation) happens.
That is the essence of WeaveSphere.
It's an opportunity for everyone to get involved in the collaborative process of design thinking, and embark on their own journey into the unknown, to get to a faraway place, without a map.
Digital Journal is an official media partner for WeaveSphere. We will share updates leading up to the event, and we'll be live on location from November 15-17,2022. Join us and get your tickets at weavesphere.co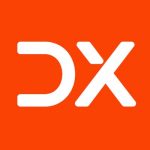 DX Journal covers the impact of digital transformation (DX) initiatives worldwide across multiple industries.
TikTok search results rife with misinformation: report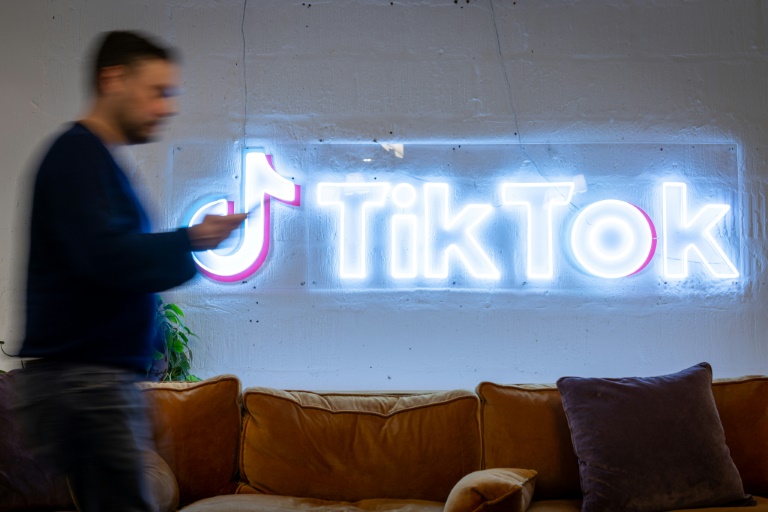 TikTok is serving up misinformation to users searching for news about politics, climate change, Covid-19, the war in Ukraine and more, according to a report released Wednesday.
Toxicity and false claims are a "significant threat" at TikTok, which is becoming a go-to online venue for young people to search for information, according to a study by NewsGuard, a media watchdog.
NewsGuard describes itself as a "journalism and technology tool" that rates the credibility of websites and online information.
"Even when TikTok's search results yielded little to no misinformation, the results were often more polarizing than Google's," NewsGuard said of its findings.
NewsGuard in September analyzed the top 20 results from 27 TikTok searches on news topics, finding that 19.5 percent of the videos suggested contained false or misleading claims, the report stated.
Researchers said that they compared TikTok and Google results from searches for information about school shootings, abortion, Covid-19, US elections, Russia's war on the Ukraine and other news.
False or misleading claims in results included conspiracy theories promoted by QAnon and supposed home recipes for hydroxychloroquine, a prescription drug used to treat malaria and lupus, according to NewsGuard.
TikTok says the methodology used in the analysis is flawed, and that it makes a priority of fighting misinformation.
"Our Community Guidelines make clear that we do not allow harmful misinformation, including medical misinformation, and we will remove it from the platform," a TikTok spokesperson said in response to an AFP inquiry.
"We partner with credible voices to elevate authoritative content on topics related to public health, and partner with independent fact-checkers who help us to assess the accuracy of content."
While testifying Wednesday at a Senate hearing on social media's impact on national security, Twitter former senior vice president of engineering Alex Roetter said that the Chinese government is an investor in TikTok parent company Bytedance, and that it has incentives to maximize profit and user engagement.
"The TikTok algorithm pushes educational science, engineering, and math content on Chinese youth while pushing a feed containing twerking videos, misinformation, and other destructive content to US children," Roetter told Senators.
Social media companies stand to benefit from attention-grabbing online content despite harmful effects it may have on society, Roetter said in opening remarks.
"Our terms of service and community guidelines are built to help ensure our vision of a safe and authentic experience," TikTok chief operating officer Vanessa Pappas said at the hearing.
"Our policies have zero tolerance for disinformation, violent extremism and hateful behavior."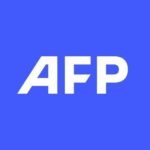 With 2,400 staff representing 100 different nationalities, AFP covers the world as a leading global news agency. AFP provides fast, comprehensive and verified coverage of the issues affecting our daily lives.