Ethereum crypto overhaul targets environmental impact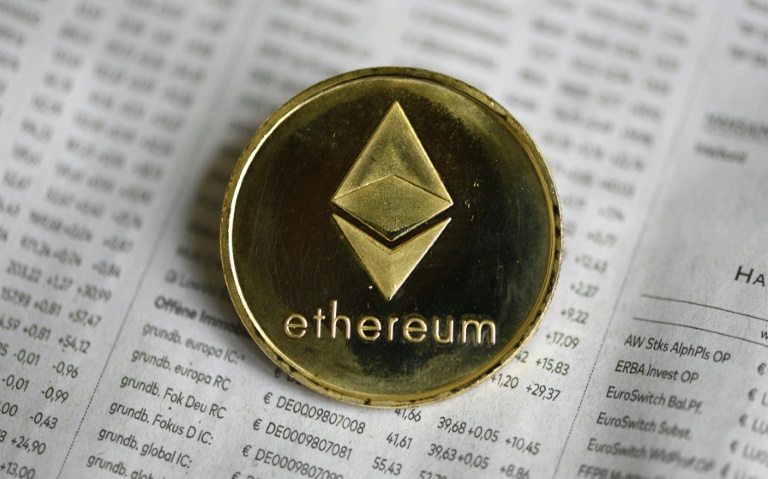 The world's second biggest cryptocurrency after bitcoin, ethereum, will soon overhaul its blockchain technology to curb the network's much-criticised environmental impact.
Ethereum, whose digital unit ether tumbled in a crypto crash earlier this year, will in September undergo a major technical revolution.
So what is the backdrop for the looming reset — known as the Merge — and how will it calm prices and cut electricity usage?
– Why does crypto use so much energy? –
Bitcoin, ethereum and other such currencies are "mined" by solving complex puzzles using powerful computers that consume enormous amounts of energy in vast warehouses, often near cheap electricity sources.
A blockchain is the decentralised and secure ledger for recording those transactions, which occur when encrypted codes are passed across a computer network.
Users validate their success via a so-called "proof of work" mechanism that rewards them with cyber currency — but only after they have proved their participation in such energy-intensive mining.
The lucrative crypto industry is worth about $1.0 trillion, despite crashing in the first half of 2022.
However, ethereum is still down by a hefty 55 percent in value so far this year.
– Why is ethereum popular? –
Ethereum is nevertheless regarded as vital because it is where most virtual assets, including headline-grabbing non-fungible tokens (NFTs), are bought and sold.
That is partly because users can create "smart contracts" or algorithmic computer code, which carry out customised transactions for different functions.
"The ethereum blockchain is the base layer infrastructure of the majority of the whole crypto ecosystem," summarised Lennart Ante, CEO and co-founder of the Blockchain Research Lab.
"Everything relies on ethereum," he told AFP.
"In the last few years, there have been other similar platforms such as Solana or Cadano, but none of these have this huge network and this huge amount of developers and projects, and historical success."
– Why is it changing? –
Ethereum's broad adoption makes it even more important to address environmental concerns and change tack, as those worries had sparked a partial boycott.
"Proof-of-work mining is environmentally destructive, expensive, and inefficient," summarised digital currency specialist Eswar Prasad, a professor at Cornell University.
Yet the carbon footprint of a decentralised blockchain system is difficult to assess because electricity sources are not always identified.
– What is the switch? –
Ethereum creator Vitalik Buterin has planned for a switch to a so-called "proof of stake" mechanism from the middle of September.
This means that participation no longer requires proof of electricity usage, and instead relies on staking blocks of ether.
Users will then validate, or effectively bet their currency, in order to try and win more ether.
Ethereum currently consumes about 45 terawatt hours of power per year.
Bitcoin in contrast is estimated to use 95 terawatt hours of power per year, equivalent to Pakistan's annual consumption.
– What are pros and cons? –
Experts estimates the upgrade will use 99 percent less energy than the current set-up.
It would therefore allow users to execute quicker and more efficient transactions.
"The energy consumption would be close to zero," Ante told AFP.
"You do not need any of the hardware anymore, only the software."
At the same time, the new approach is not without risks.
Some users might decide to switch to rival networks where they can still able to use enormous amounts of energy to mine currency.
Prasad also cautioned that the proof-of-stake method was "not perfect" owing to liquidity and governance concerns.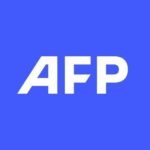 With 2,400 staff representing 100 different nationalities, AFP covers the world as a leading global news agency. AFP provides fast, comprehensive and verified coverage of the issues affecting our daily lives.
NASA to deflect asteroid in key test of planetary defense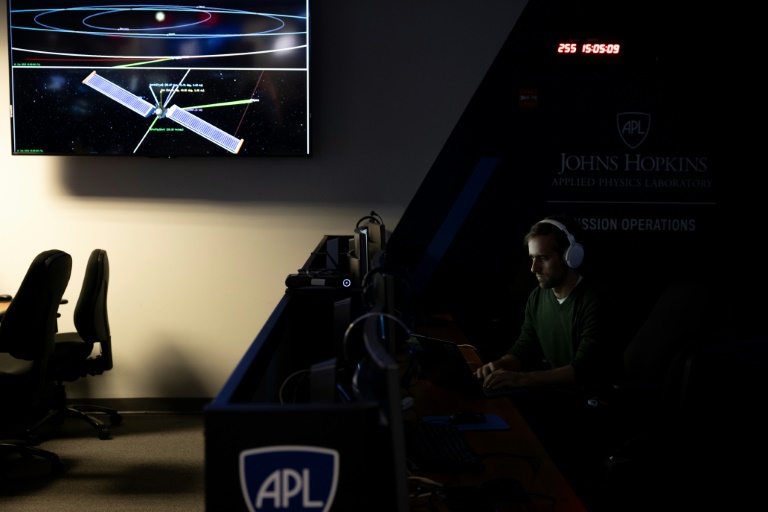 NASA will on Monday attempt a feat humanity has never before accomplished: deliberately smacking a spacecraft into an asteroid to slightly deflect its orbit, in a key test of our ability to stop cosmic objects from devastating life on Earth.
The Double Asteroid Redirection Test (DART) spaceship launched from California last November and is fast approaching its target, which it will strike at roughly 14,000 miles (22,500 kilometers) per hour.
To be sure, neither the asteroid moonlet Dimorphos, nor the big brother it orbits, called Didymos, pose any threat as the pair loop the Sun, passing about seven million miles from Earth at nearest approach.
But NASA has deemed the experiment important to carry out before an actual need is discovered.
If all goes to plan, impact between the car-sized spacecraft, and the 530-foot (160 meters, or two Statues of Liberty) asteroid should take place at 7:14 pm Eastern Time (2314 GMT), and can be followed on a NASA livestream.
By striking Dimorphos head on, NASA hopes to push it into a smaller orbit, shaving ten minutes off the time it takes to encircle Didymos, which is currently 11 hours and 55 minutes — a change that will be detected by ground telescopes in the days that follow.
The proof-of-concept experiment will make a reality of what has before only been attempted in science fiction — notably films such as "Armageddon" and "Don't Look Up."
– Technically challenging –
As the craft propels itself through space, flying autonomously for the mission's final phase, its camera system will start to beam down the very first pictures of Dimorphos.
Minutes later, a toaster-sized satellite called LICIACube, which separated from DART a couple of weeks earlier, will make a close pass of the site to capture images of the collision and the ejecta — the pulverized rock thrown off by impact.
LICIACube's pictures will be sent back in the weeks and months that follow.
Also watching the event: an array of telescopes, both on Earth and in space — including the recently operational James Webb — which might be able to see a brightening cloud of dust.
Finally, a full picture of what the system looks like will be revealed when a European Space Agency mission four years down the line called Hera arrives to survey Dimorphos's surface and measure its mass, which scientists can only guess at currently.
– Being prepared –
Very few of the billions of asteroids and comets in our solar system are considered potentially hazardous to our planet, and none are expected in the next hundred or so years.
But "I guarantee to you that if you wait long enough, there will be an object," said NASA's Thomas Zurbuchen.
We know that from the geological record — for example, the six-mile wide Chicxulub asteroid struck Earth 66 million years ago, plunging the world into a long winter that led to the mass extinction of the dinosaurs along with 75 percent of all species.
An asteroid the size of Dimorphos, by contrast, would only cause a regional impact, such as devastating a city, albeit with greater force than any nuclear bomb in history.
How much momentum DART imparts on Dimorphos will depend on whether the asteroid is solid rock, or more like a "rubbish pile" of boulders bound by mutual gravity, a property that's not yet known.
The shape of the asteroid is also not known, but NASA engineers are confident DART's SmartNav guidance system will hit its target.
If it misses, NASA will have another shot in two years' time, with the spaceship containing just enough fuel for another pass.
But if it succeeds, Chabot said, the mission will mark the first step towards a world capable of defending itself from a future existential threat.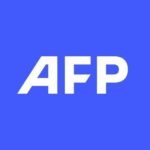 With 2,400 staff representing 100 different nationalities, AFP covers the world as a leading global news agency. AFP provides fast, comprehensive and verified coverage of the issues affecting our daily lives.
EVs at Detroit Auto Show? Consumers have questions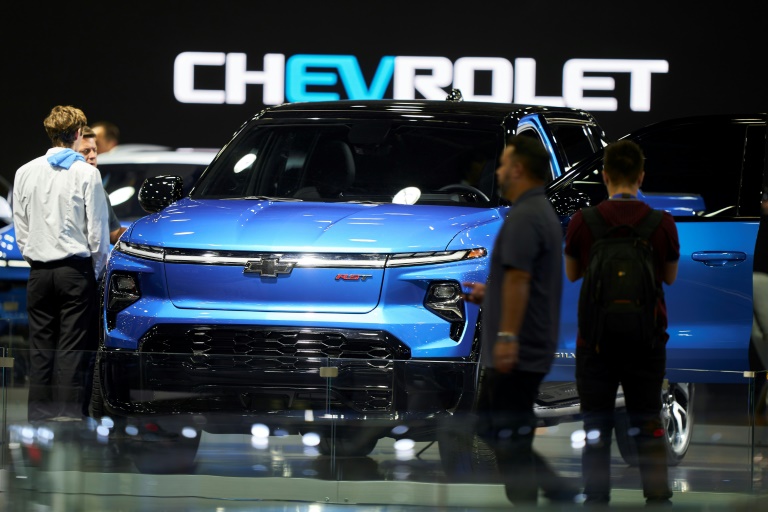 The emerging fleet of electric vehicles (EV) provoked fascination at the Detroit Auto Show, but many consumers were not yet ready to take the plunge to own one themselves.
Some, like Justin Tata, wanted a first-hand look at new EV offerings, saying "it's embracing the change that's coming because I think the internal combustion engine (ICE) is on the way out."
But Tata, who works in the packaging industry, still has questions about EV battery disposal. He came to the Detroit show, which concludes Sunday, to survey the state of play, but doesn't foresee buying an EV for another five to 10 years.
Among other attendees, the less-EV enthused included Tim Stokes.
"I think eventually that's going to be the only option," said Stokes as he admired a new gasoline-powered Ford Mustang, adding that he wants to "prolong (driving ICE vehicles) as long as possible."
Friends in the auto industry have advised waiting three or four years for the industry to "work out the kinks" with EVs, said Stokes, who works in telecommunications.
– Mainstream options –
Long considered a niche sideshow in the auto world, the prominence of EVs at this year's Detroit gathering underscored their new mainstream status as big automakers respond to rising concerns about climate change and government policies promoting EVs.
Chevrolet's showcase highlighted EV versions of three of the GM brand's top-selling products: the Silverado pickup, and the Blazer and Equinox, both SUVs. Chevy expects to begin deliveries on the vehicles in 2023.
Ford too has targeted its EV campaign towards its most popular vehicles, unveiling a battery-powered version of its best-selling F-150 pickup truck and launching the Mustang Mach-E, a new SUV that has also attracted strong interest from consumers.
A 2022 Consumer Reports survey showed 14 percent of Americans saying they would "definitely" buy or lease an EV if they were searching for a vehicle, up from four percent in 2020.
While the vehicle launches have brought unprecedented attention to EVs, auto experts say that a meaningful transformation of the ICE-dominated US fleet is still years away.
Price remains a big problem, with the average price of an EV nearly $67,000, according to Cox Automotive.
Experts also cite the lack of EV charging stations as a concern. President Biden signed into law a bill to provide $7.5 billion to build more stations, as his administration announced the first tranche of funding in parallel with a presidential address at the Detroit show.
– Can the industry deliver? –
Auto insiders also point to doubts about the availability of critical materials such as lithium and cobalt needed for batteries.
These issues have come to the fore during the Covid-19 pandemic, when shortages of semiconductors and other supply chain woes forced automakers to restrict vehicle production and store tens of thousands of partially-built autos.
Ford said on Monday that it expects to have some 40,000-45,000 mostly built vehicles in inventory at the end of the third quarter due to needed parts. On Friday, the Wall Street Journal reported that the company had delayed some vehicle deliveries due to a shortage of badges with the company's blue oval logo.
Don Lamos, who works for auto supplier, had placed an order on a Ford Lightning, but is backing off after Ford raised the price on that version to above the $80,000 cap that would allow car buyers to qualify for a $7,500 tax credit under new US legislation.
Lamos and his wife, Janice, were drawn to the Chevy offerings, including the Equinox, which starts at $30,000.
"If they can hold that at $30,000, then awesome," he said. "I don't know if they'll really be able to meet production next year, so we'll see."
Don Lamos cited cost savings as the main impetus, while Janice Lamos described climate change as a priority. The couple are sold on EVs, but pondering how much to spend now when battery technologies will likely improve in the future.
Many of the vehicles being released are touted for being able to travel 300 miles without being recharged, but the capacity is much lower if the vehicle is towing cargo.
"You know when you need gas you can go to the corner and there's a station. I don't think there's enough (charging) stations for one of these," Carlos Rubante said when asked about the Lightning.
Consumers at the show described climate change as a worry, but were not necessarily convinced that EVs were the solution.
Besides battery disposal, another concern is the unwanted consequences of the mining boom in critical materials, such as the use of child labor in the Democratic Republic of Congo to produce cobalt, said Cristian Damboiu, who works for an auto supplier.
"When you're considering all these things, maybe they aren't as clean as they seem," said Damboiu.
"I understand (EVs) have some advantages, so we'll see how it plays out."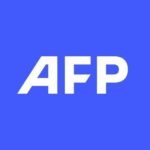 With 2,400 staff representing 100 different nationalities, AFP covers the world as a leading global news agency. AFP provides fast, comprehensive and verified coverage of the issues affecting our daily lives.
Applied AI Tops McKinsey's List of Technology Trends for 2022
The most impactful trend is Applied AI, with $165B invested in the technology.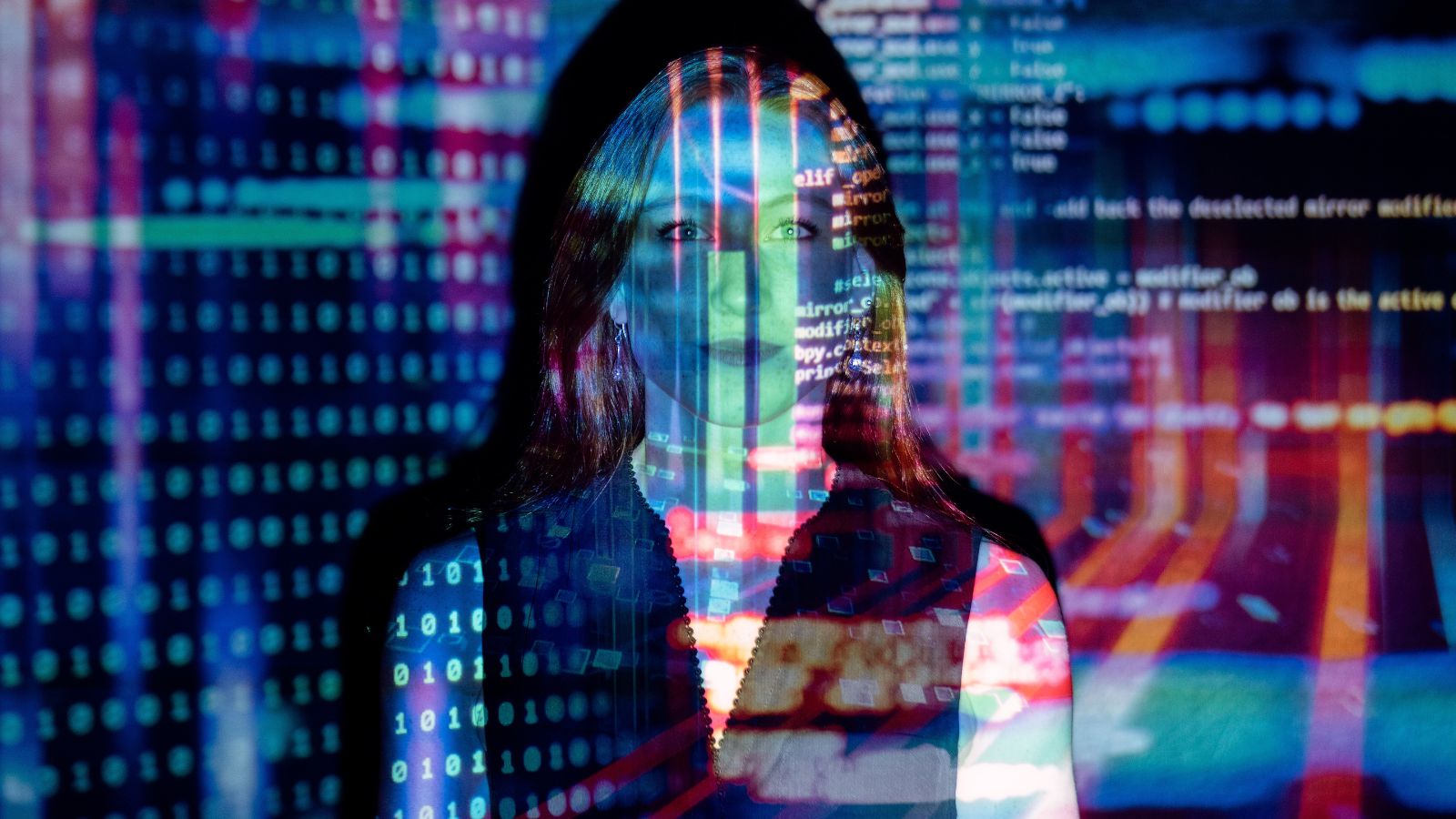 A new report from McKinsey has outlined the top technology trends unfolding today that will have the biggest impact on businesses and society. Understanding and preparing for these trends will be critical to success in the coming years.
In total, 14 technology trends were identified in the report, with figures of the amount of money organizations spent on each trend in 2021. The first and most impactful trend is applied artificial intelligence (AI).
AI is enabling companies to automate tasks, make better decisions, and improve customer experiences. It's no wonder businesses poured a record $165 billion into AI in 2021. And that's just the start.
Roger Roberts, a co-author of the report, posited, "we see things moving from advanced analytics towards… putting machine learning to work on large-scale datasets in service of solving a persistent problem in a novel way."
He continued, "there's never been a better time to be leading the application of AI to exciting business problems." In the future, we can expect to see more investment in AI as companies look to solve current issues.
Technological trends on the horizon
Another trend with big implications is the advanced connectivity of 5G and 6G networks. These super-fast networks will enable new technologies like autonomous vehicles, smart cities, and remote surgery. They'll also provide the foundation for the Internet of Things (IoT). In 2021, a colossal $166 billion was invested in 5G and 6G networks.
Another transformational technology is bioengineering, which uses genetic modification and other techniques to change the characteristics of living organisms. This trend holds tremendous promise for improving human health, but it also — hardly surprising — raises ethical concerns. It's no wonder investment in the sector totalled $72 billion in 2021.
The fourth major trend is clean energy, which refers to technologies that generate power with little or no pollution. This is a crucial area of development as the world looks to transition to a low-carbon economy. In 2021, $257 billion was invested in clean energy – more than any other sector.
The future of mobility is the fifth major trend, with $236 billion sunk into the sector in 2021. This trend is being driven by the rise of electric vehicles, autonomous vehicles, and new modes of transport like flying cars.
Sustainable consumption has also captured the attention of people. This refers to the growing movement of consumers demanding products and services that are environmentally friendly and ethically sourced. In 2021, $109 billion was invested in this area.
Web3, which includes technologies like blockchain and cryptocurrency, is the eighth major trend. These technologies are decentralizing power away from traditional institutions and giving individuals more control over their data. With greater interest in these technologies, $110 billion was invested in Web3 in 2021.
Industrialized machine learning is also generating a lot of buzz, with $5 billion invested in the sector. This trend involves using AI to automate tasks in manufacturing and other industries.
There are other trends identified in the report where significant investment is being made. These include immersive-reality technologies ($30 billion), cloud and edge computing ($136 billion), trust architectures and digital identity ($34 billion), future of space technologies ($12 billion), quantum technologies ($3 billion), and next-generation software development ($2 billion).
Overall, the McKinsey report provides a comprehensive overview of the technology trends that will have the biggest impact in the coming years. Businesses and individuals that can identify and adapt to these trends will be well-positioned for success.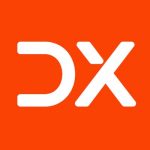 DX Journal covers the impact of digital transformation (DX) initiatives worldwide across multiple industries.