In Norway, old oil platforms get a second life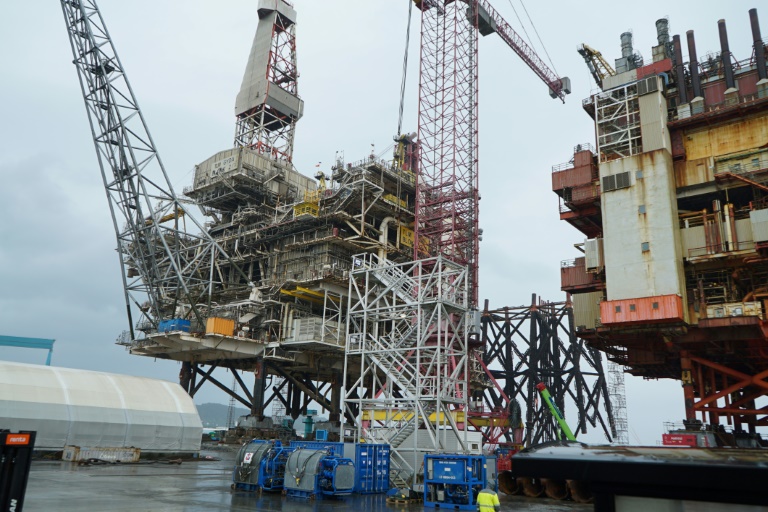 At an industrial yard in southwestern Norway, decommissioned oil platforms are slowly being dismantled for a second life in the circular economy.
Three gigantic disused platforms stand on the docks on the island municipality of Stord where they are being taken apart bit by bit — as much as 98 percent of their total 40,000 tonnes is suitable for recycling.
"If you come here in a year-and-a-half, you will see nothing left", says Sturla Magnus, a senior official at Aker Solutions, a group specialised in both building and dismantling oil platforms.
Behind him, workmen in hardhats and fluorescent jackets are busy on the three structures: the platform from the Gyda field that was closed in 2020, and two others that have paid their dues at the Valhall field still in operation.
Once the security inspections are complete and the electrical equipment and dangerous materials like asbestos have been removed, the remainder — the giant, empty shells — are left to powerful cutting machines.
The most attractive waste are the tens of thousands of tonnes of high-quality steel, which can be reused on new oil platforms, other industrial structures or offshore wind turbines.
"This is steel that has to stand up to the harsh weather conditions in the North Sea. In other words, this is the best there is", says Thomas Nygard, project director for decommissioning at Aker Solutions.
While the company is a player in the highly polluting oil industry and still makes more oil installations than it demolishes, it is in favour of recycling.
According to various estimates, one kilo (2.2 pounds) of recycled steel generates 58-70 percent less greenhouse gas emissions than a kilo of new steel.
– 10,000 installations to dismantle –
The North Sea is one of the oldest offshore oil and gas basins in the world and is gradually being depleted. Many of the oil platforms there are coming to the end of their life spans.
In a 2021 report, the industry association Oil and Gas UK (OGUK) — which has since changed name to Offshore Energies UK (OEUK) — forecast that more than one million tonnes of North Sea platforms would need to be dismantled by the end of the decade.
That is a large market, and one that is growing. Several years ago, OGUK's forecast was for 200,000 tonnes.
"If you look globally, it's probably close to 10,000 installations which are going to at some point in time come back to shore", Magnus says.
Aker Solutions' current workload is scheduled through 2028.
Meanwhile, some platforms are being maintained despite their advanced age.
One of Norway's oldest platforms, Statfjord A, has been in use since 1979. It was due to be taken out of service in 2022, but oil giant Equinor decided in 2020 to extend its life span until 2027.
The same is true for two other platforms in the same field, Statfjord B and C, which are only a few years younger, but have been extended until 2035.
The reprieve is due to the remaining oil reserves which are believed to be "considerable", a decision sure to have been sugar-coated by soaring oil prices.
– Environmental stakes –
Nevertheless, even some environmental activists are reluctant to see the platforms disappear entirely.
The earliest installations were made with legs of concrete — metal was preferred for later models — and according to the Norwegian branch of Friends of the Earth, the cement made for "fantastic" artificial corals because of its rough, pock-marked surface.
"All those who have worked on a platform will tell you: there are a lot of big fish that live nearby because there's no industrial fishing and the fish can grow to be up to 10 years old", says the group's marine biologist, Per-Erik Schulze.
The organisation has therefore called for the cement pillars to be left at sea, difficult as they are to uproot. The rest can be dismantled and marine reserves created around the sites.
After siphoning the depths of the oceans for decades, Norway's oil sector could thereby end up helping to protect them — even if just a little.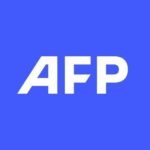 With 2,400 staff representing 100 different nationalities, AFP covers the world as a leading global news agency. AFP provides fast, comprehensive and verified coverage of the issues affecting our daily lives.
Ford's electric drive reinvents historic Michigan factory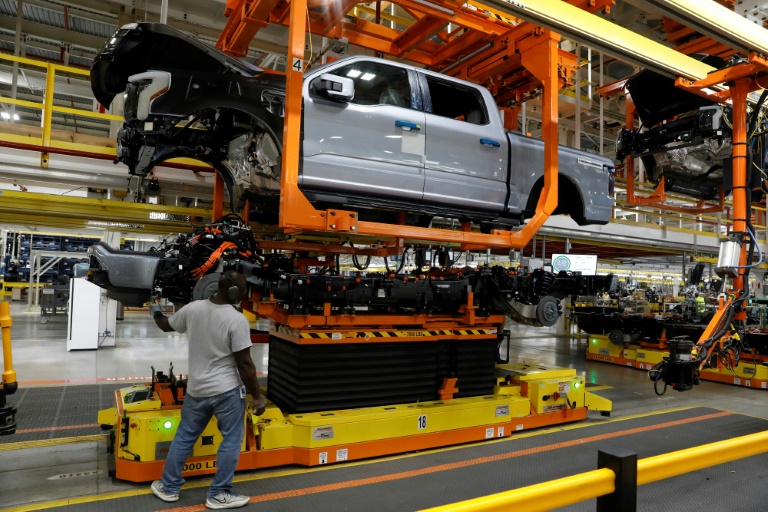 Construction crews are back at Dearborn, remaking Ford's century-old industrial complex once again, this time for a post-petroleum era that is finally beginning to feel possible.
The manufacturing operation's prime mission in recent times has been to assemble the best-selling F-150, a gasoline-powered vehicle.
The truck plant churns out a new pickup truck every 53 seconds in a well-oiled process that will continue for the foreseeable future.
But in September 2020, Ford broke ground on a smaller facility on neighboring land, tasking the new operation with building a battery electric cousin to the internal combustion engine (ICE) F-150.
The F-150 Lightning is part of a growing fleet of battery electric vehicles (BEVs) hitting the roadways from established automakers and upstarts.
At the Detroit Auto Show last week, President Joe Biden proclaimed that "the great American Road Trip is going to be fully electrified."
After racking up some 200,000 reservations for the Lightning, Ford has announced expansions to quadruple output over the next year.
Will there be a tipping point where the Lightning could overtake the ICE model? That is a question on the minds of officials at Ford and rival Detroit automakers that are investing billions of dollars in BEVs while still producing millions of ICE vehicles.
"The industry is changing so quickly, I don't think anybody has a good prediction of where it's going to be," Ford's Chris Skaggs told AFP.
"But we are reacting and getting the right resources to build batteries and scaling so that we can meet demand whatever that is," said Skaggs, a veteran Ford operations manager who is leading the BEV plant expansion.
"I've been doing this for 29 years, and I thought I would be retired before we even got to this point."
– Storied history –
The Lightning marks the latest reinvention of the Dearborn Rouge industrial complex south of Detroit near the Rouge River.
The Rouge factory was built between 1917 and 1928 and originally planned to comprise all the components in car production, including tire-making, vehicle assembly, steelmaking and engine building.
Peak employment topped 100,000 in the 1930s, a decade that also saw visits by artist Diego Rivera for his famed murals of auto workers.
The complex was enlisted to build fighter jet engines for the Allies' World War II before assembling such iconic Ford vehicles as the Thunderbird and the Mustang, which was launched in the 1960s and is now assembled at a different Michigan factory.
The Rouge site — long emblematic of the moving assembly line that changed manufacturing history — began to look like a white elephant as Ford streamlined later in the twentieth century and pollution rendered it a brownfield site.
But William Clay Ford Jr., the great-grandson of Henry Ford, refused to shutter it, authorizing a $2 billion upgrade soon after becoming chairman in 1999.
Dearborn Truck plant opened in 2004 following extensive environmental cleanup and the installation of a "living roof" to make heating and cooling more efficient.
– 'Flex' capacity –
The younger Ford, who identified Rouge as "our heritage," faced pushback internally on the Dearborn investment, which coincided with a trying period financially.
But it would be difficult to find fault with the staying power of the F-150, which has been the best-selling vehicle in the United States for four decades.
Three shifts populate the 4,500-employee Dearborn truck assembly plant, working around the clock.
The vehicle assembly process starts when the aluminum coils are stamped into panels on-site. The panels are assembled at the body shop and then painted before making their way to the assembly line.
The truck then proceeds through hundreds of work stations where the engine and other components are installed, and is then put through testing including wheels and headlamp alignment, camera-based inspections and electronic computer once-overs before shipping to the customer.
Ford does not release daily output figures, but each vehicle is assembled in hours once it arrives at the factory, Skaggs said.
In contrast to the ICE truck factory, which clanks with activity, the BEV plant operates at a modest hum, a quality partly due to the company's focus on ergonomics.
The BEV assembly process is also organized around production lines, but there are fewer work stations in an operation that is still gearing up for bigger things. The Rouge Electric Vehicle Center currently employs about 500.
The expansion will double the size of the BEV factory and add more workers and work stations, taking output to 150,000 annually by next fall, Skaggs said.
But the added productivity will be "flex," Skaggs said, meaning it could be used for either ICE or BEV depending on demand.
"If we don't call it right, we can build more ICE units… or if BEV really takes off like we all expect it to, we can scale this up."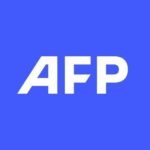 With 2,400 staff representing 100 different nationalities, AFP covers the world as a leading global news agency. AFP provides fast, comprehensive and verified coverage of the issues affecting our daily lives.
5 common auto collision repairs and how much they cost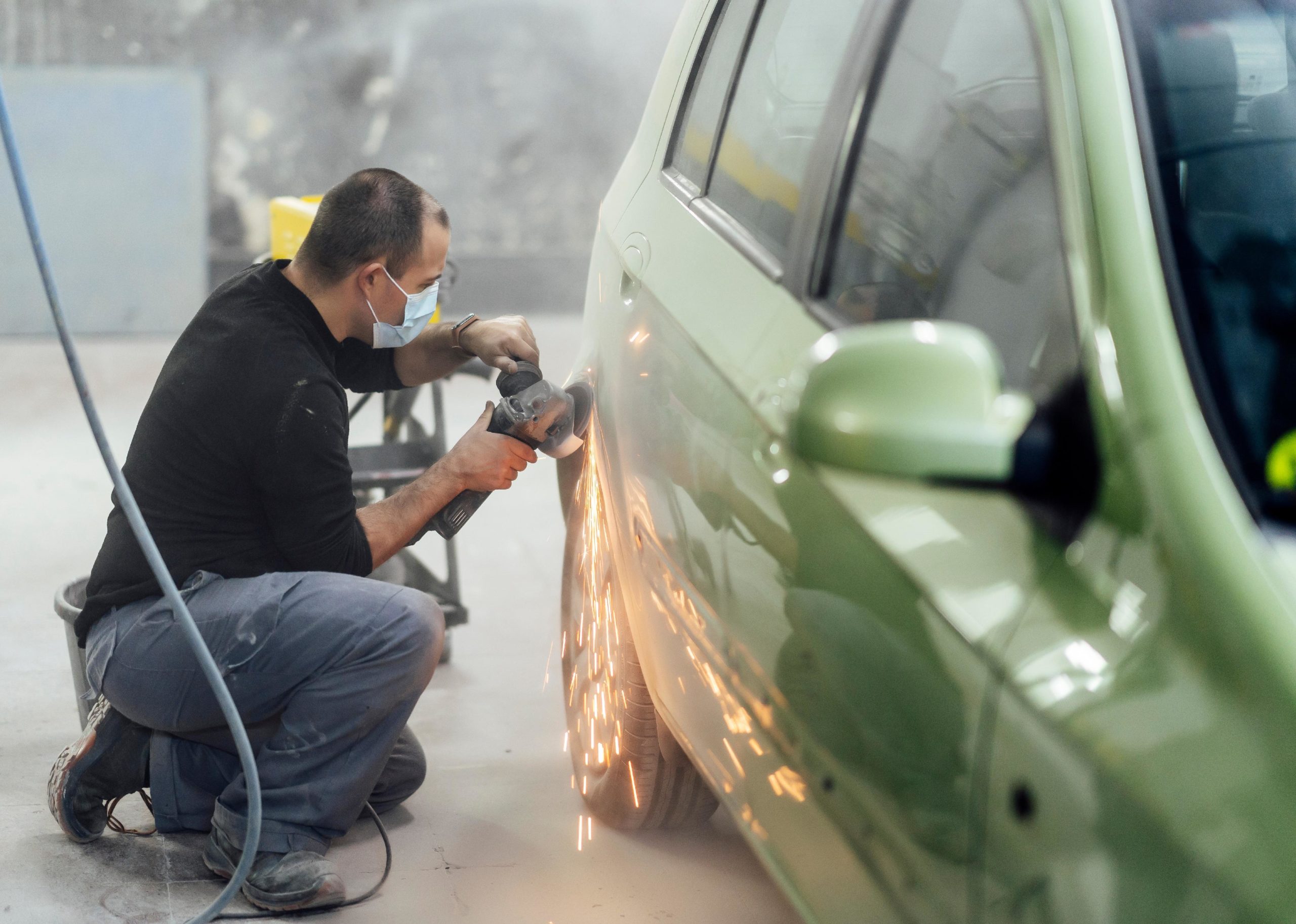 5 common auto collision repairs and how much they cost
There were 5.2 million nonfatal motor vehicle crashes in 2020, down 22% from 2019, according to the most recent complete data available from the National Highway Traffic Safety Administration. The number of fatal crashes rose slightly (6.8%), while the number of people injured declined 17%. Most fatal crashes occur within 25 miles of home and at speeds of less than 40 miles per hour.
Cheapinsurance.com compiled this list of five common auto collision repairs using information from across the internet. Cost estimates come from a variety of sources, including LendingTree and Chase Bank.
Owning a car can be expensive. The average yearly cost for a new vehicle in 2022 is $10,728, including fuel, maintenance, and insurance, according to August 2022 research from AAA. Repairs required after collisions can push up that price tag. While some damage, such as a small ding or minor mark in the paint, lends itself to do-it-yourself repairs, other work is better left to a professional.
Continue reading to learn about the cost of some of the most common repairs required after auto collisions.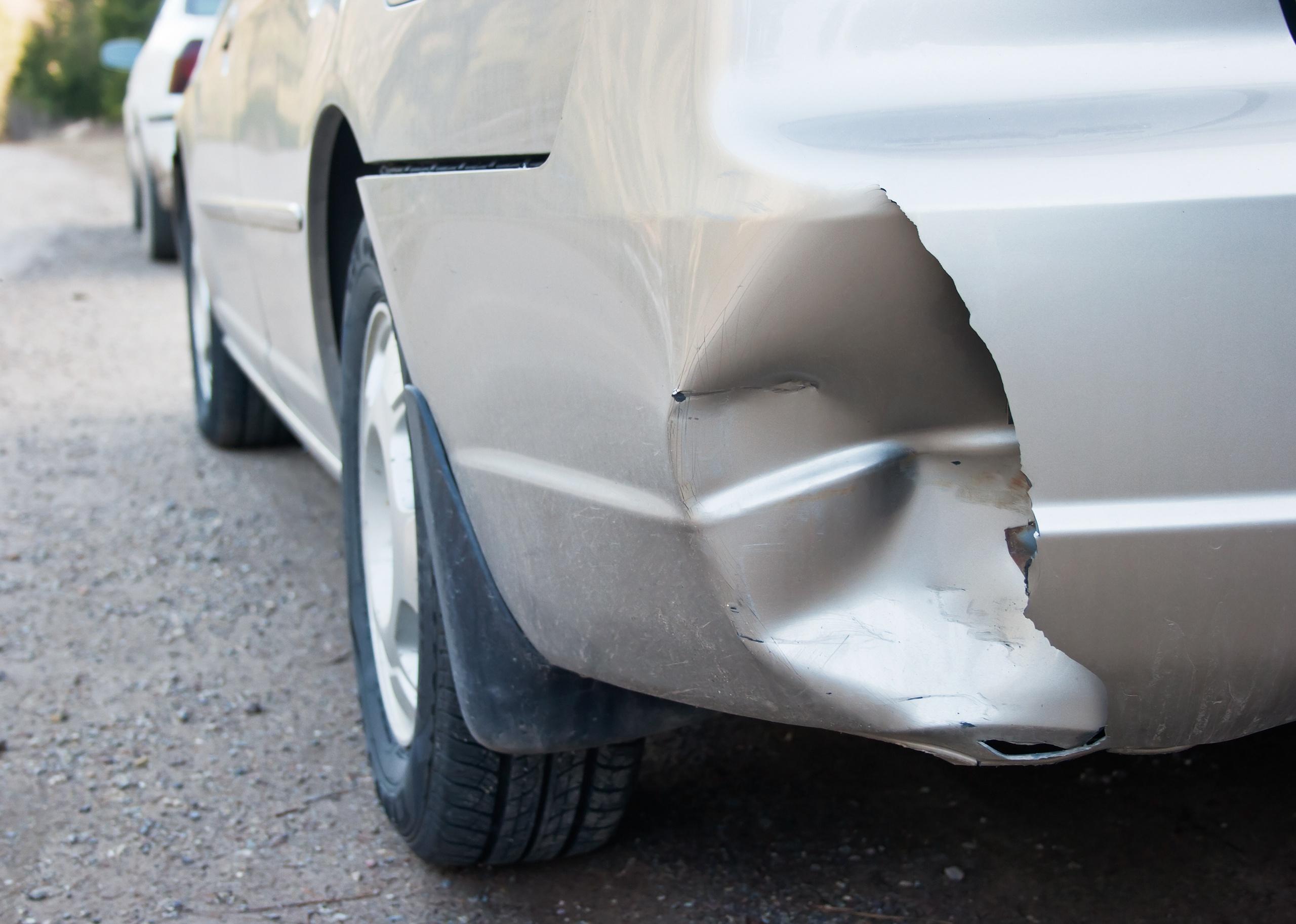 Emily Skeels // Shutterstock
Bumper damage
Car bumpers are designed to absorb the energy of a crash and protect the front and back of the car in a low-speed collision. That includes the hood and trunk, grille, fuel, exhaust, and cooling systems, and headlights, taillights, and parking lights.
Repairs to a bumper can cost between $100 and $1,000, according to Eli's, an auto body repair company in Southern California, while a replacement would run about $800 to $2,000. Because many modern vehicles have sensors and cameras in their bumpers, they must be replaced or repaired, adding to labor costs.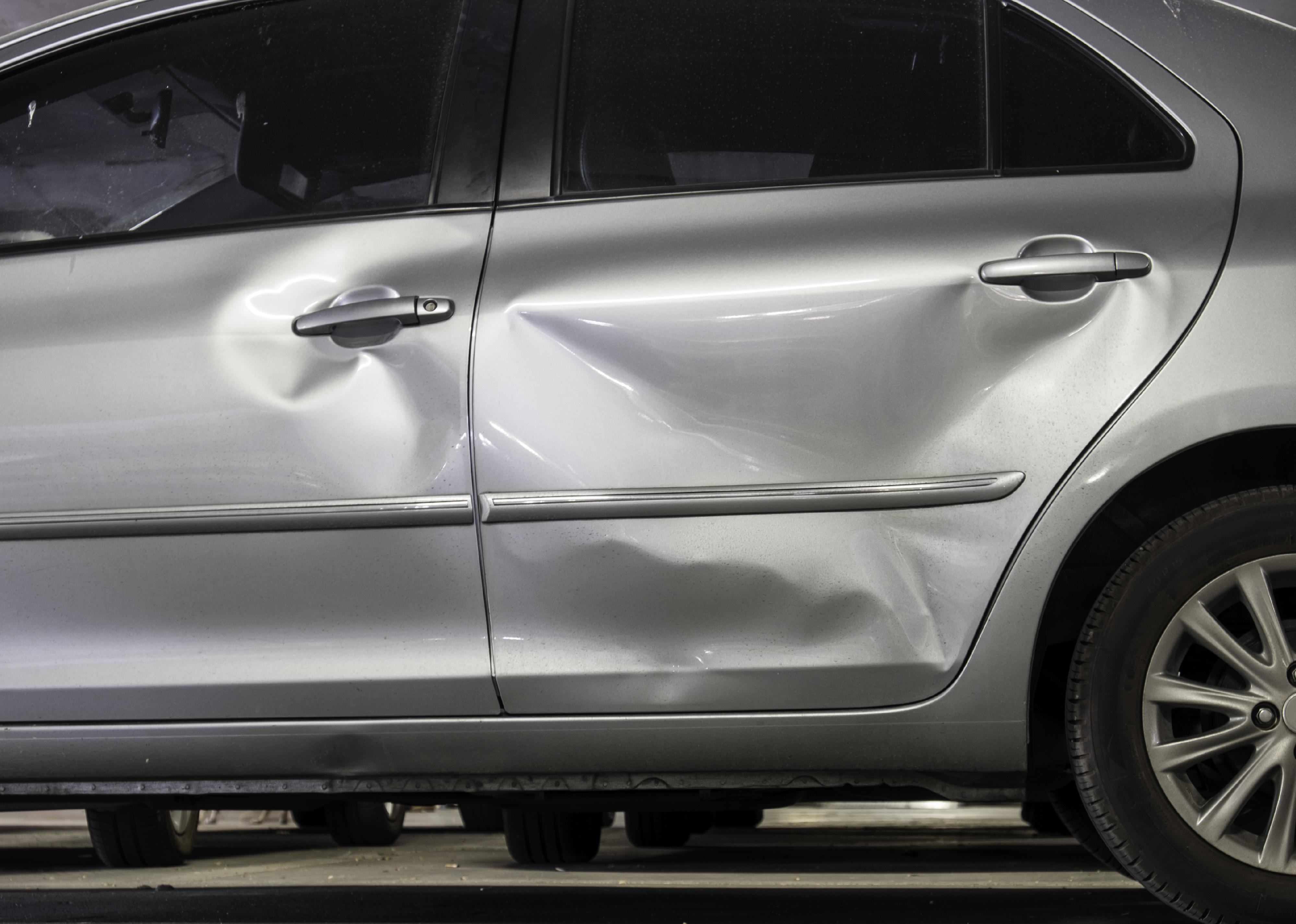 Kittipong33 // Shutterstock
Car door damage
Car door repairs can cost as little as $50 if you just need a small dent fixed. The price rises if the paint must be matched to fix scratches as well.
Modern car doors house complex wiring and mechanisms for locks and windows, which can be expensive to repair. If the door has more than minor dents and scratches, you might need to replace it. You could pay $800 for the door, plus several hundred dollars for the labor.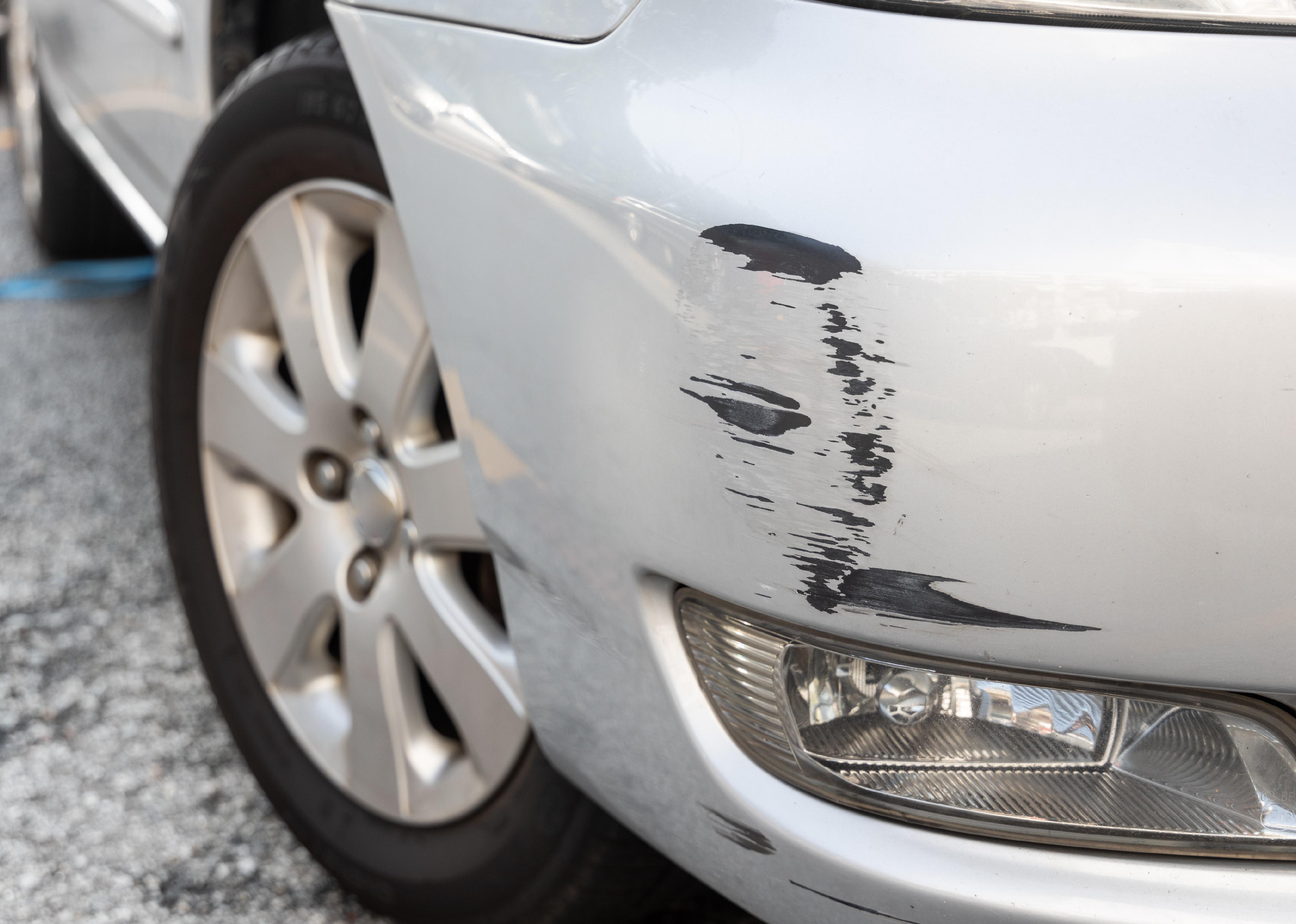 ThamKC // Shutterstock
Scratched paint
When it comes to scratches on your car, it's the depth of the damage that matters. That's because the paint on your car has numerous layers of finish. Marks in the top clear coat are the easiest to fix. Deeper scratches can be a multilayer job, while those that reach the metal should be repaired quickly so the car does not rust.
If you have a newer car, a dealership can find the correct paint using the vehicle identification number or VIN. If you want to tackle the repair yourself, you can typically buy about 2 ounces of paint for $50 to $300. Dealerships will charge $150 to $1,000 to repair a scratch and twice that for work on the hood or doors.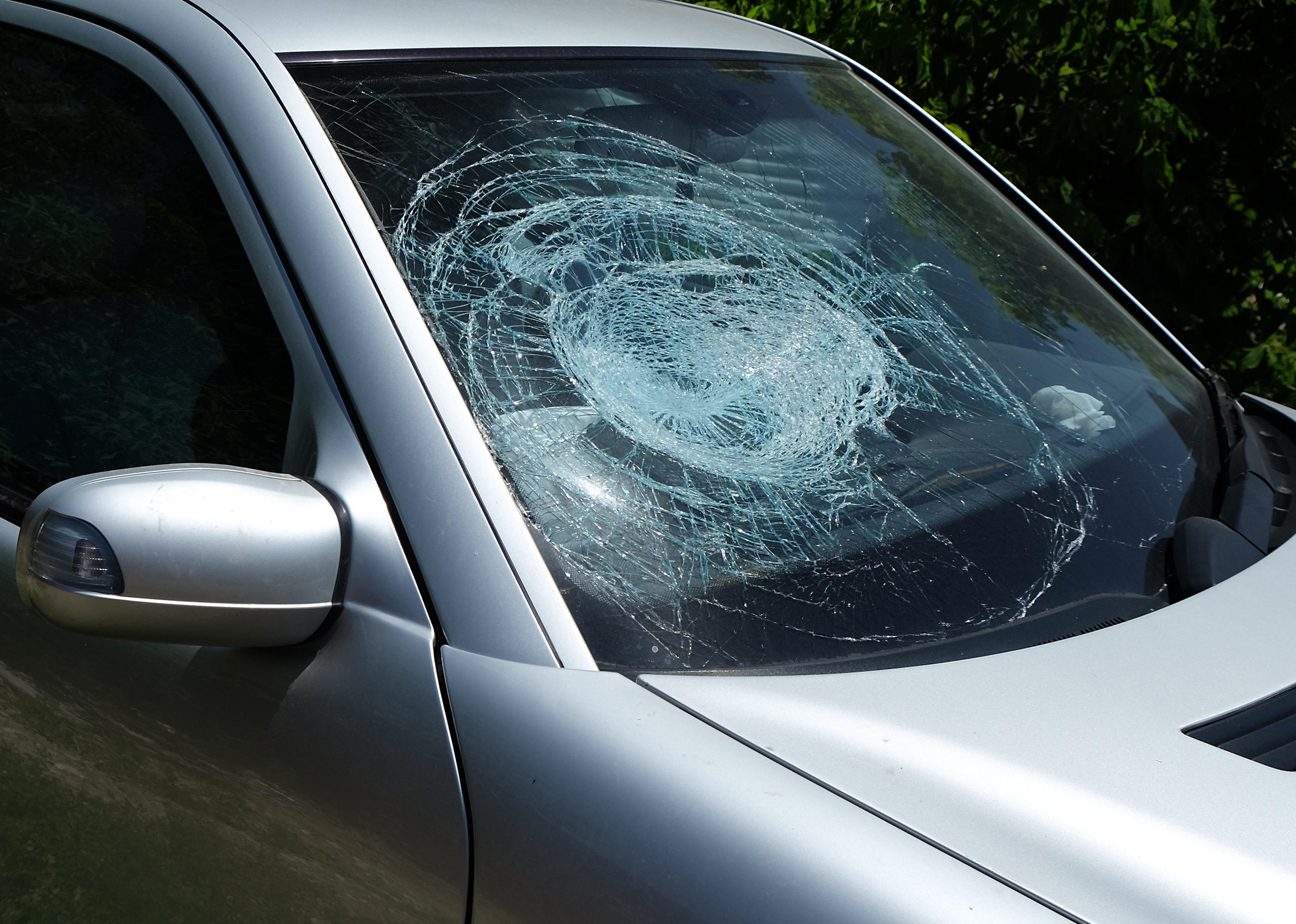 Elena Berd // Shutterstock
Cracked windshield
You might be able to leave small chips in your windshield—the ones caused by a pebble, ice, or other small debris from the road hitting your car. But larger cracks often spread and can obstruct your view. Before replacing the windshield, it's important to ask yourself: Is it on the driver's side, is there more than one crack, is it longer than 6 inches, and does it start at the edge?
A new windshield could cost between $250 and $400. For a luxury car, the price can run from $1,000 to more than $4,500. Repairing a chip on an older car typically ranges between $60 and $100.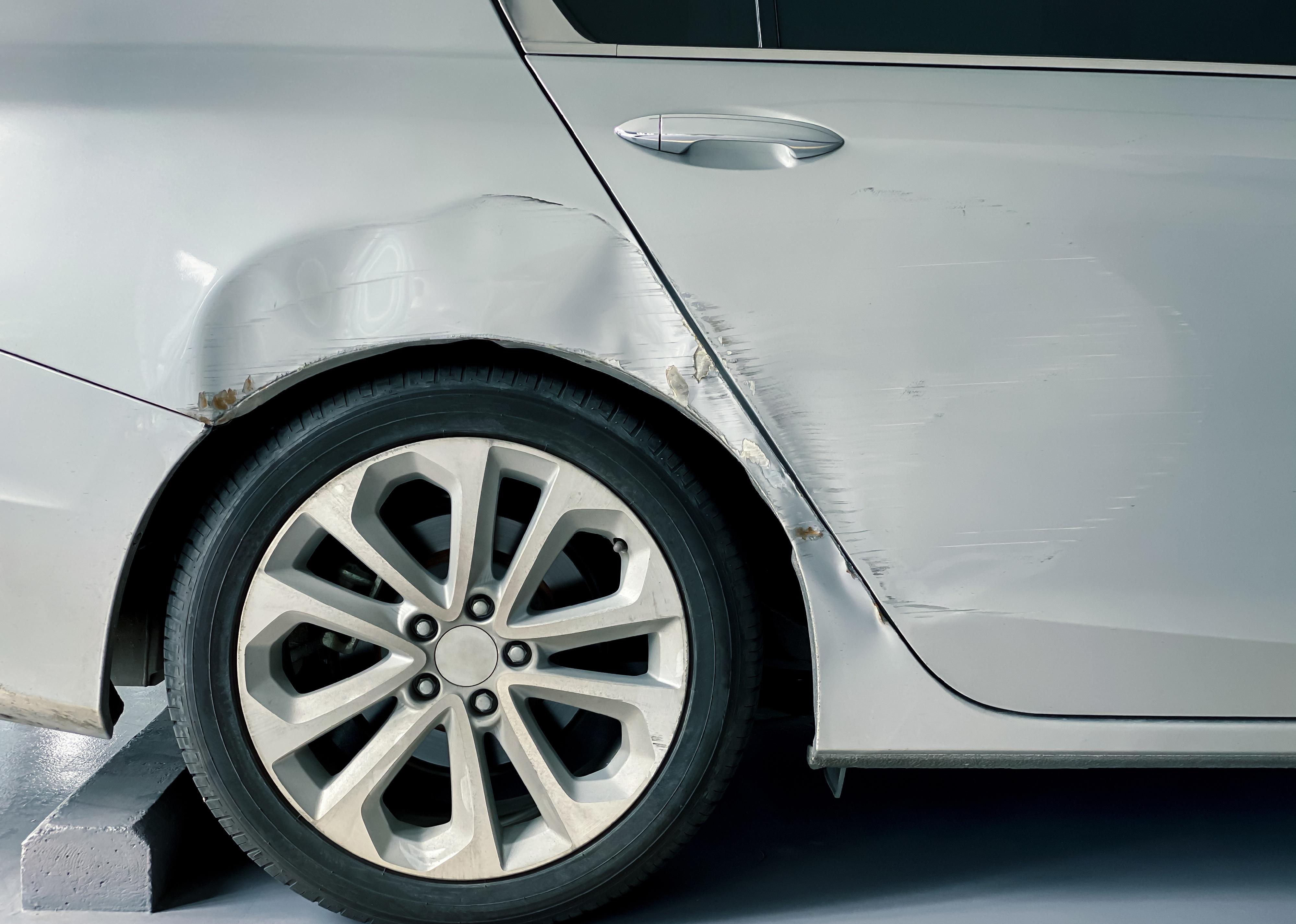 happycreator // Shutterstock
Dented panels
The price of repairing a dent can range widely, from $50 to $2,500. Small dents from rocks or hail, for example, can cost around $50 to $125 to fix. Larger dents resulting from a collision can cost $150 or more.
What drives up the price? A bumper, for example, might have electrical parts such as sensors. Dents might stretch across several panels, which would need replacing. More expensive work can include repainting or sanding.
This story originally appeared on Cheapinsurance.com and was produced and
distributed in partnership with Stacker Studio.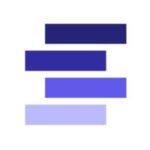 Founded in 2017, Stacker combines data analysis with rich editorial context, drawing on authoritative sources and subject matter experts to drive storytelling.
Electric vehicles zoom into focus at the Detroit Auto Show
North America's biggest auto show back in action after a two-year hiatus.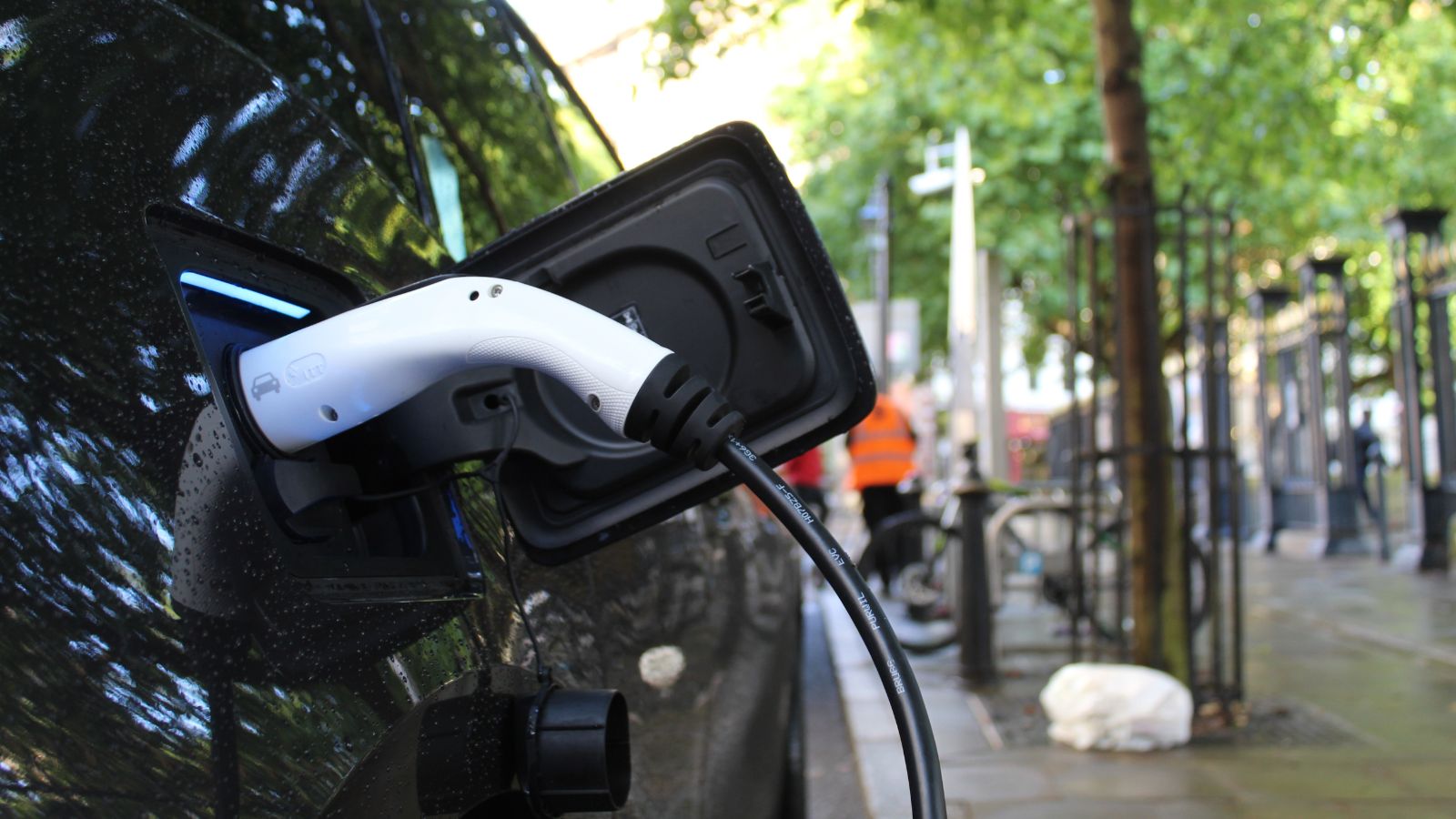 The buzz out of North America's biggest auto show is all about electric vehicles.
The 2022 North American International Auto Show — most commonly called the Detroit Auto Show — returned to in-person action after a two-year hiatus, although for a somewhat scaled-back version. Many automakers — including buzzy EV manufacturers Rivian and international brands like Nissan — were absent from the show. As Bloomberg reports, many automakers have turned to social media, pop-ups, and popular events like the Consumer Electronics Show to make their big presentations.
As we've previously reported, Chrysler, GM, and Ford are all-in when it comes to EVs. The former planning to be an all-EV brand by 2028, and the latter pushing to build 600,000 EVs annually by 2023. In 2021, GM announced an increase in its EV and AV investments through 2025, to $35 billion — a 30% increase from previous-announced plans.
Speaking to CBC News, Chrysler Brand CEO Christine Feuell said "our transition really starts in the next couple of years as we migrate to full electrification." In the works for the automaker is its first battery electric car, planned for 2025. From here, they hit warp speed, with Chrysler looking at a timeline of approximately seven years before they offer only EVs.
Highlights of the 'Big Three' automakers' EV offerings include Ford's F-150 Lightning EV pick-up and Mustang Mach-E SUV; GM/Chevrolet's Equinox EV, Silverado EV Pickup, and new electric version of the Hummer; and Dodge's Charger Daytona SRT, touted as the world's first all-electric muscle car by the U.S. automaker.
As CBC reports, additional electrified highlights of the show include:
Volvo's truck division announced plans for six new electric-powered trucks. They're anticipating transitioning half of its fleet to electric by decade's end.
Plug Zen, a startup based in Detroit, offering a range of charging stations and infrastructure.
Commercial EV company Harbinger debuted its EV platform, which they promote as 'transformative' to the medium-duty industry — "the backbone of the commercial transportation industry," according to CEO John Harris.
The Shyft Group, another commercial vehicle manufacturer, brought its solar and wind powered Blue Arc portable car charger. "Think of it like a mobile gas station," explained Eric Fisher, general manager of Shyft Innovations, to CBC.
US President Joe Biden also made an appearance at the show, hopping behind the wheel of a Chevrolet Corvette Z06 to promote the US government's plan to spend $900M (USD) building a 85,300 km charging station across 35 states. This is part of a previously-announced $1 trillion infrastructure law that also includes a federal EV tax credit.
As Reuters reports, sales of EVs in the US took a leap by 83% in 2021, but represent only about a 3% share of the market.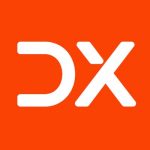 DX Journal covers the impact of digital transformation (DX) initiatives worldwide across multiple industries.