On track: Cairo metro employs Egypt's first women train drivers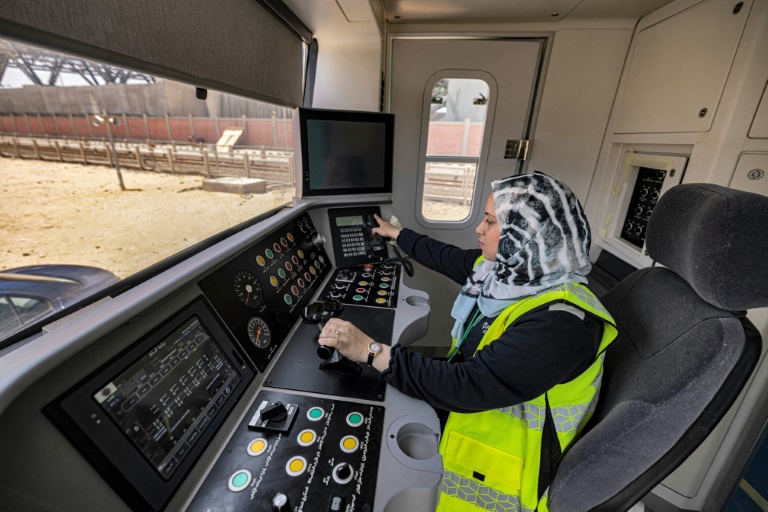 As it prepares to expand to serve a population now exceeding 20 million, the Cairo metro has recruited Egypt's first female train drivers, a novelty in a country where few women have formal jobs.
Since April, commuters on the network's newest line have seen women take the controls in the driver's cab, with reactions ranging from raised eyebrows to outright disapproval, according to the two pioneers.
Egyptian women have had the right to vote and stand for office since 1956, but patriarchal legislation and a male-dominated culture have severely limited personal rights.
The Cairo metro itself provides reserved carriages for women who do not wish to ride with men in an attempt to provide protection against sexual harassment.
Business graduate and mother of two Hind Omar said she had rushed to apply to be a train driver, eager to be a pioneer in a country where only 14.3 percent of women are in formal employment, according to 2020 figures.
"I have several thousand lives in my hands every day," the 30-year-old told AFP, proudly wearing a fluorescent jacket emblazoned with the RATP-Dev logo of the foreign operations arm of the Paris metro beneath her black and white headscarf.
Omar acknowledged that she had been lucky to have the support of her family.
"My parents found it strange at first but they ended up supporting me," she said.
"My husband was enthusiastic from the start and always encouraged me."
A key factor had been the exemption from night shifts offered to women drivers, she said.
Omar said the tests for would-be drivers had been gruelling, requiring candidates to demonstrate their "attention span" and "endurance".
She said drivers had to remain "extremely vigilant for long hours" during a six-day working week.
– 'Some passengers were afraid' –
Omar was one of two women accepted for the training programme run by Egypt's National Authority for Tunnels in cooperation with RATP-Dev.
The other, Suzanne Mohamed, 32, recalled the first time commuters on the platform saw her in the driver's cab.
She said she could understand "they were surprised" in a country where women have limited access to many careers.
"Some passengers were afraid," she told AFP. "They doubted my skills and said they didn't feel safe with a woman at the controls."
Launched in 1987, the Cairo metro is the oldest in the Arab world but it has fallen behind other Arab countries in providing employment opportunities for women.
Moroccan Saida Abad became the first female train driver in Africa and the Arab world in 1999.
Even in Saudi Arabia, where until recently women were banned from driving cars, a first group of women is currently in training to be drivers on the railways.
With the Cairo metro planning to add three new lines as well as Egypt's first monorail system, Omar said she hoped her example would help "pave the way for other women" to become train drivers and ensure "that there's a lot of us".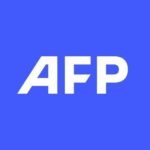 With 2,400 staff representing 100 different nationalities, AFP covers the world as a leading global news agency. AFP provides fast, comprehensive and verified coverage of the issues affecting our daily lives.
Former Uber security chief convicted in hack cover-up: reports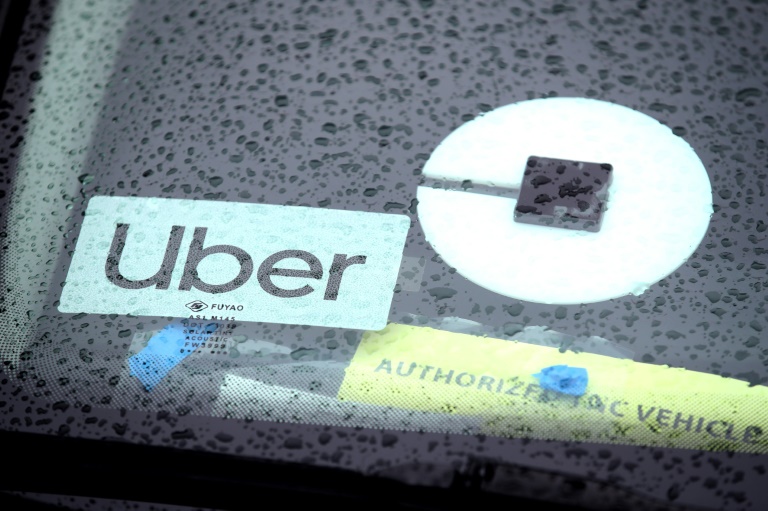 A jury on Wednesday found Uber's former security chief guilty of federal crimes for covering up a massive hack that compromised personal information of users and drivers, according to US media reports.
Joseph Sullivan was found guilty of obstructing the work of the Federal Trade Commission and of failing to let authorities know about a crime when he hid a 2016 hack instead of reporting it, according to news outlets.
Sullivan could be sentenced to prison time.
Sullivan sought to pay off the hackers by funneling money through a "bug bounty" program that rewards developers for revealing security vulnerabilities without doing any harm, according to the criminal complaint.
Uber paid the hackers $100,000 in bitcoin cryptocurrency in December 2016, and Sullivan wanted them to sign non-disclosure agreements promising to keep mum about the affair, prosecutors said.
Sullivan was Uber chief security officer from April 2015 to November 2017.
The criminal complaint maintains that Sullivan deceived Uber's new chief executive Dara Khosrowshahi, appointed in mid-2017 to replace Travis Kalanick, about the breach.
"Silicon Valley is not the Wild West," US Attorney David Anderson for the Northern District of California said in a statement when the charges were filed.
"We will not tolerate corporate cover-ups. We will not tolerate illegal hush money payments."
Two members of the Uber information security team who "led the response" that included not alerting users about the data breach were let go from the San Francisco-based company, according to Khosrowshahi.
The Uber chief said he had learned that outsiders broke into a cloud-based server used by the company for data and downloaded a significant amount of information.
Stolen files included names, email addresses and mobile phone numbers for millions of riders, and the names and driver license information of some 600,000 drivers, according to Uber.
Co-founder and ousted chief Kalanick was advised of the breach shortly after it was discovered, but it was not made public until Khosrowshahi learned of the incident, according to an AFP source.
Uber did not respond to a request for comment on the verdict.
Casey Ellis, founder and CTO at Bugcrowd, a San Francisco-based leader in crowd-sourced cybersecurity, said, "It's a significant precedent that has already sent shockwaves through the CISO (chief information security officer) community."
"It highlights the personal liability involved in being a CISO in a dynamic policy, legal, and attacker environment."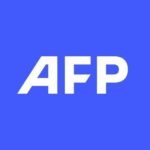 With 2,400 staff representing 100 different nationalities, AFP covers the world as a leading global news agency. AFP provides fast, comprehensive and verified coverage of the issues affecting our daily lives.
Musk says Twitter has refused to suspend litigation on buyout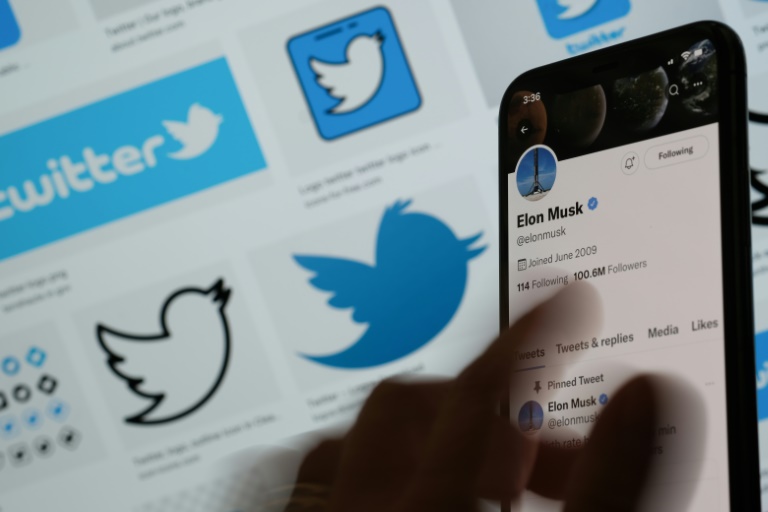 Elon Musk asked a US judge Thursday to suspend Twitter's lawsuit over their troubled takeover negotiations after the embattled social media company balked at the Tesla's chief's demand to freeze the litigation.
Musk's request comes two days after he revived his takeover plan. The unpredictable billionaire's July withdrawal from the $44-billion transaction prompted Twitter to sue Musk over breach of contract in a Delaware court.
A trial is scheduled to start on October 17.
"There is no need for an expedited trial to order Defendants to do what they are already doing and this action is now moot," said a filing prepared by Musk attorneys that alluded to his latest offer.
"Yet, Twitter will not take yes for an answer. Astonishingly they have insisted on proceeding with this litigation, recklessly putting the deal at risk and gambling with their stockholders interests."
Musk on Tuesday sent a letter to Twitter reviving the $54.20-per-share offer under the condition that the Delaware court halt action in the lawsuit against him.
Twitter said Tuesday it expects to close the buyout deal at the $54.20 price in a statement that did not address Musk's demands over freezing the litigation.
On Wednesday, Delaware Judge Kathaleen McCormick said she still planned to go ahead with the trial, noting that neither party had asked for a suspension.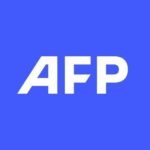 With 2,400 staff representing 100 different nationalities, AFP covers the world as a leading global news agency. AFP provides fast, comprehensive and verified coverage of the issues affecting our daily lives.
Hazy timeframe for reaching electric plane era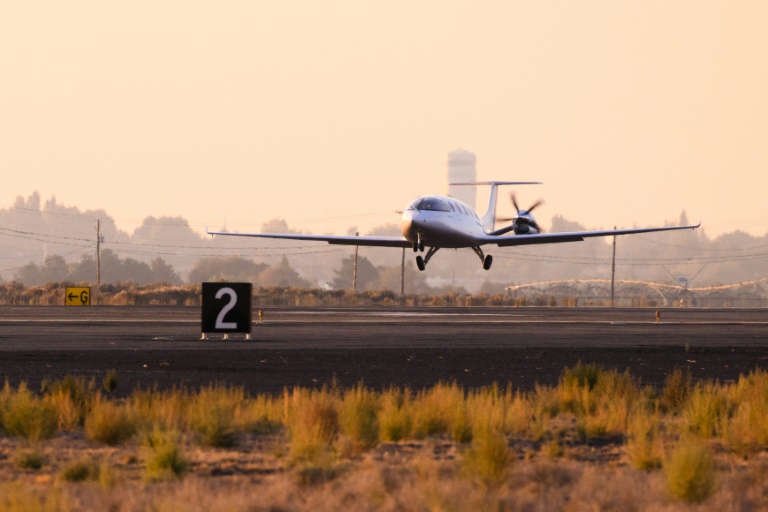 Recent test flights suggest the era of electric airplanes is coming closer, but aviation experts caution that achieving commercial use hinges on regulatory approval which has an unknowable timeframe.
Eviation Aircraft successfully completed a test flight in Washington state last week, showcasing a plane the company plans to begin delivering to airlines in 2027.
That came on the heels of an Icelandair flight in August which carried Iceland's president and prime minister among its passengers.
Besides the benefit in eliminating carbon dioxide emissions, electric airplane travel potentially means less noise than conventional plane transport, as well as eliminating the need for jet fuel, a major expense for commercial airlines.
Gregory Davis, chief executive of Eviation, called last week's test flight the start of "the next era of aviation," and said it offered a glimpse of what "affordable, clean and sustainable aviation looks and sounds like."
But industry experts speak of a hazy timeframe before that future becomes reality, in part because of murkiness over how quickly US air safety authorities will move to greenlight new technology from a seven-year old company with no operating history.
Eviation is "stepping into some unknown areas as far as how you certify and support electric aircraft," said Glenn McDonald, a principal at AeroDynamic Advisory, a consultancy.
While the 2027 timeframe for the Eviation plane "could be realistic," McDonald noted that the Federal Aviation Administration has taken a more painstaking approach to certifications since the Boeing 737 MAX crashes in 2018 and 2019.
The two-seat Velis Electro, certified by the European Union Aviation Safety Agency in 2020, is the only electric plane currently cleared for service.
Michel Merluzeau, director of aerospace and defense analysis at AIR consultancy, said the end of the decade was probably a more realistic timeframe than 2027 for the US market.
"It's fundamentally early days," said Merluzeau, adding that the FAA will only approve the vehicle after exhaustive testing.
– Much testing ahead –
The September 27 test flight of Eviation's "Alice" aircraft was an eight-minute voyage that reached an altitude of 3,500 feet (1,065 meters) on a sunny morning.
The company plans to produce a cargo plane, a six-seat "executive" version and a "commuter" model carrying up to nine passengers on flights of up to 250 nautical miles.
Davis characterized the test plane as "prototype aircraft built by hand." The commercial version is expected to be the same size and weight, but with more advanced battery technology.
"We fully expect to have our choice" of battery, Davis told AFP in an interview.
Among those closely watching the process is Global Crossing Airlines Group, a Miami flight company that has signed a letter of intent for 50 aircraft it plans to fly in Florida, the Bahamas and the Caribbean.
Alice's appeal stems from the savings in jet fuel costs, said Ryan Goepel, chief financial officer at Global Crossing, which has said it expects to begin receiving planes in 2027.
"We see this as a product that has a lot of demand and really low operating costs," Goepel said, adding that the test flight represented a "huge milestone."
Davis said the next step will be to analyze flight data, and the company expects to begin FAA testing in 2025, with commercial production also beginning that year.
The agency declined to comment directly on Eviation, but a spokesman said, "speaking generally, the FAA can certify these new aircraft through its existing regulatory framework."
"Some certifications could require the FAA to issue special conditions or additional airworthiness criteria, depending on the type of project," the official said in an email.
Setting specific conditions is a typical response from the FAA when addressing new technologies but that process can "take a while," said Waruna Seneviratne of the National Institute for Aviation Research at Wichita State University.
Testing will be extensive before the FAA allows the jet on the market for the flying public, Seneviratne predicted.
"The goal is to find that one incident, one bad part that's going to take an airplane down," he said.
Merluzeau said the fact Alice is a new plane rather than an established model reconfigured with an electric engine amounts to "an incredibly complex assignment" for the FAA.
A lengthy, costly certification process would be a challenge for the young firm.
"How do you survive long enough as a company when you know the certification is going to take a long time?" Merluzeau said. "How will they be able to do that when they are burning through cash?"
Eviation is currently backed by the Clermont Group, a Singapore private investment group chaired by Richard Chandler, whose wealth is estimated by Forbes at $2.6 billion.
An Eviation spokeswoman said the company "will be pursuing additional funding on the path to certification and production."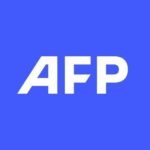 With 2,400 staff representing 100 different nationalities, AFP covers the world as a leading global news agency. AFP provides fast, comprehensive and verified coverage of the issues affecting our daily lives.