Space invaders: How video gamers are resisting a crypto onslaught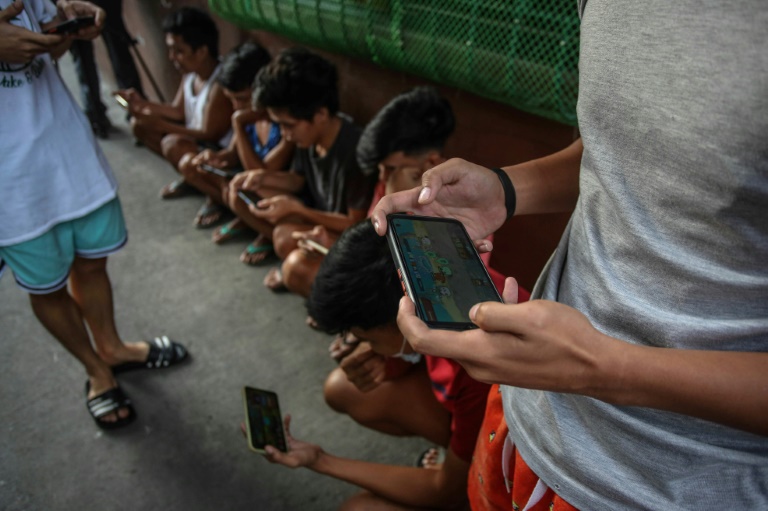 When video game designer Mark Venturelli was asked to speak at Brazil's biggest gaming festival, he submitted a generic-sounding title for his presentation — "The Future of Game Design" — but that was not the talk he gave.
Instead, he launched into a 30-minute diatribe against the blockchain technology that underpins cryptocurrencies and the games it has spawned, mostly very basic smartphone apps that lure players with the promise of earning money.
"Everything that is done in this space right now is just bad — actually it's terrible," he told AFP.
He is genuinely worried for the industry he loves, particularly because big gaming studios are also sniffing around the technology.
To crypto enthusiasts, blockchain will allow players to grab back some of the money they spend on games and make for higher-stakes enjoyment.
Critics say the opposite is true — game makers will capture more profits while sidestepping laws on gambling and trading, and the profit motive will kill all enjoyment.
The battle lines are drawn for what could be a long confrontation over an industry worth some $300 billion a year, according to Accenture.
– 'Ecologically mortifying' –
Gamers like Venturelli might feel that they have triumphed in the early sorties.
Cryptocurrencies have crashed recently and dragged down the in-game tokens that had initially attracted players.
"Nobody is playing blockchain games right now," Mihai Vicol of Newzoo told AFP, saying between 90 and 95 percent of games had been affected by the crash.
Ubisoft, one of the world's biggest gaming firms, last year tried to introduce a marketplace to one of its hit games for trading NFTs, the digital tokens that act as receipts for anything from art to video game avatars.
But gamers' forums, many already scattered with anti-crypto sentiment, lit up in opposition.
Even French trade union IT Solidarity got involved, labelling blockchain "useless, costly, ecologically mortifying tech" — a reference to the long-held criticism that blockchain networks are hugely power hungry.
Ubisoft quickly ditched the NFT marketplace in Tom Clancy Ghost Recon Breakpoint.
Last month, Minecraft, a world-building game hugely popular with children and teenagers, announced it would not allow blockchain technology.
The firm criticised the "speculative pricing and investment mentality" around NFTs and said introducing them would be "inconsistent with the long-term joy and success of our players".
The wider sector also has a serious image problem after a spectacular theft earlier this year of almost $600 million from Axie Infinity, a blockchain game popular in the Philippines.
Analyst firm NonFungible last week revealed that the NFT gaming sector crashed in the second quarter of this year with the number of sales plunging 22 percent.
All of this points to a bleak time for crypto enthusiasts, but blockchain entrepreneurs are not giving up.
– 'Revolutionise' gaming –
Sekip Can Gokalp, whose firms Infinite Arcade and Coda help developers introduce blockchain to their games, argues it is still "very early days".
He told AFP some of the attention-grabbing play-to-earn games had been "misguided" and he was convinced the technology still had the potential to "revolutionise" gaming.
Reports of a culture clash between gamers and crypto fans, he said, were overplayed and his research suggested there was substantial overlap between the two communities.
Gokalp can take heart from recent announcements by gaming giants such as Sega and Roblox, a popular platform mostly used by children, indicating they are still exploring blockchain.
And Ubisoft, despite abandoning its most high-profile blockchain effort, still has several crypto-related projects on the go.
Among the many benefits trumpeted by crypto enthusiasts are that the blockchain allows players to take items from one game to another, gives them ownership of those items and stores their progress across platforms.
Vicol, though, reckons blockchain gaming needs to find other selling points to succeed.
"It could be the future," he said, "but it's going to be different to how people envisage it today".
Brazilian Venturelli, whose games include the award-winning Relic Hunters, used his talk at the BIG Festival in Sao Paulo to dismiss all the benefits trumpeted by crypto fans as either unworkable, undesirable or already available.
And he told AFP that play-to-earn games risked real-world damage in Latin America — a particular target for the industry — by enticing young people away from occupations that bring benefits to society.
He said many people he knows, including venture capitalists and the heads of billion-dollar corporations, shared his point of view.
"They came to congratulate me on my talk," he said.
But with new blockchain games emerging every day, he accepts that the battle is far from over.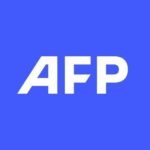 With 2,400 staff representing 100 different nationalities, AFP covers the world as a leading global news agency. AFP provides fast, comprehensive and verified coverage of the issues affecting our daily lives.
Only 13% of Web3 founding teams include any women, BCG study finds
A look into a BCG report highlighting gender disparity in Web3 and STEM.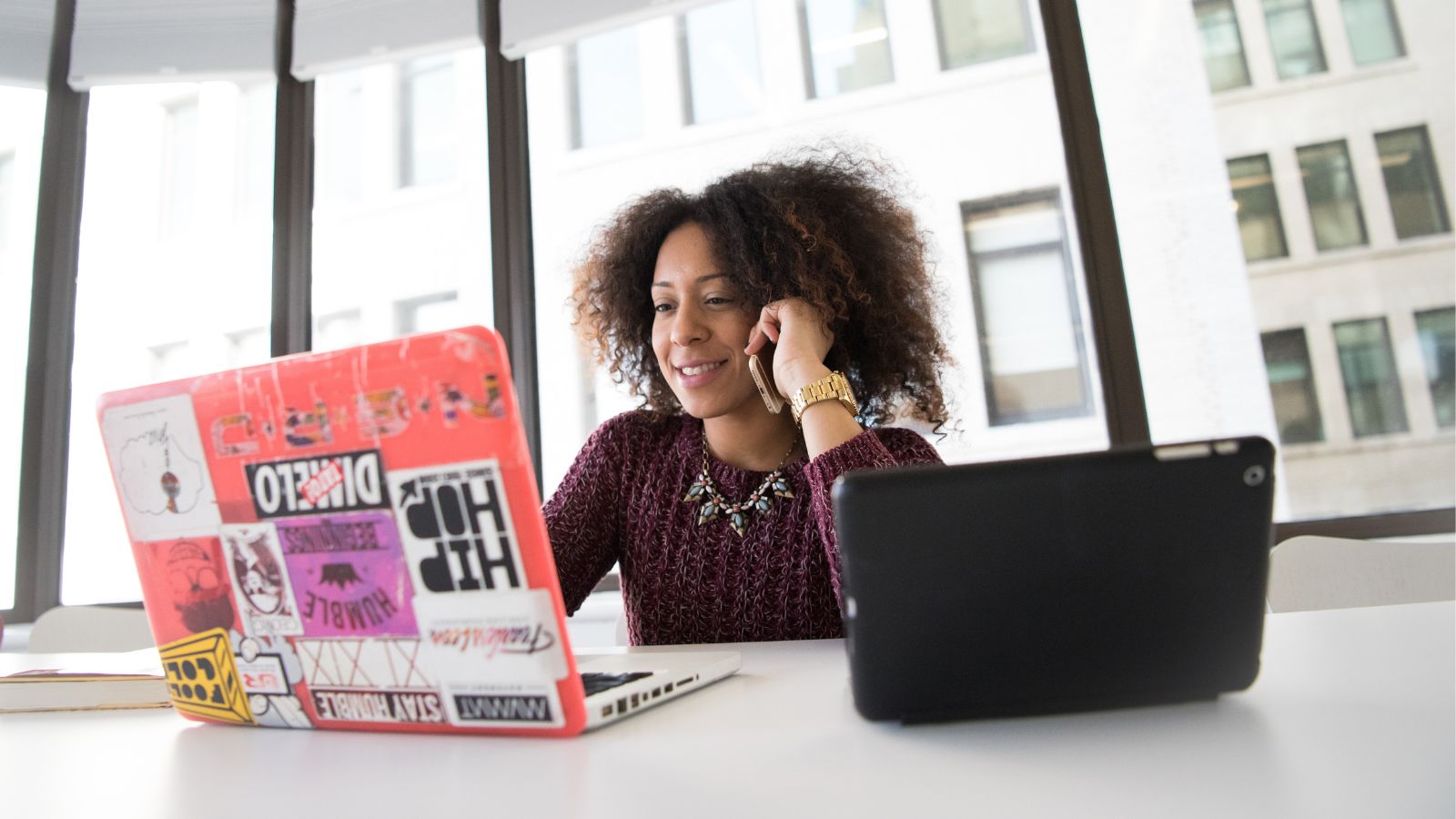 It's shocking that 2023 still sees vast gender disparity in entire industries. Unfortunately, the STEM and sub-industries like Web3 see it the most.
If you haven't heard, Web3 is the latest cryptocurrency technology for a blockchain-based internet.
The Boston Consulting Group (BCG) found that only 13% of Web3 companies included any women on their founding teams. Another key finding was that only 3% of Web3 company founding teams consisted of all women.
Talk about archaic, for such a progressive industry.
We dove into the report to understand the severity of that disparity and what companies can do about it. Let's start with some of the report's key findings on founders:
13% of Web3 company founding teams have at least one woman
3% of Web3 company founding teams encompass all women
93% of Web3 founders are men
These findings above remain consistent not only in North America, but also in the Asia-Pacific and Europe. Now, this disparity unfortunately continues even when you look at the wider workforce of Web3 companies:
73% of Web3 companies' entire workforce are men
88% of technical roles at Web3 companies are held by men
BCG also examined the role of women in Web3 founding teams by startup stage and funding amount. Sadly, the bigger the investment, the less likely a woman was to sit on the founding team. Only 7% of Web3 companies with $1B invested had women in the founding teams. Similarly, companies that received between $500M to $999M had men as founding teams.
STEM companies show similar results. While the US Census demonstrates more women achieving STEM roles, the disparity is still present. The BCG's report backs this as well:
33% of STEM company workforces are women
25% of technical roles at STEM companies are held by women
What does BCG propose we do about it? Luckily, the early nature of Web3 offers time to rectify the gender disparity. Here are some strategies discussed:
Monitor the data: Granular, objective data collection will keep track of female representation within a company's workforce and founders.
Include women on VC investment teams: All-male investment teams are more likely to garner all-make founding teams.
Create inclusive brand experiences: The Web3 experience should cater to a broad audience.
Stay close to regulators: Collaborate with government and organizational entities to shape regulations for this new industry.
Build mentorship and support opportunities: Diverse networks and mentorship opportunities can keep companies in check with gender equality.
Read BCG's full press release.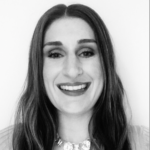 Veronica Ott is a freelance writer and digital marketer with a specialization in finance and business. As a CPA with experience in the industry, she's able to provide unique insight into various monetary, financial and economic topics. When Veronica isn't writing, you can find her watching the latest films!
Are realtors too valuable to be disrupted by technology?
Tens of billions of venture capital dollars go into proptech every year. But realtors remain critical middlemen for most consumers. Is this just the way it will always be? Here's a look at how tech is changing residential real estate – and how it's not.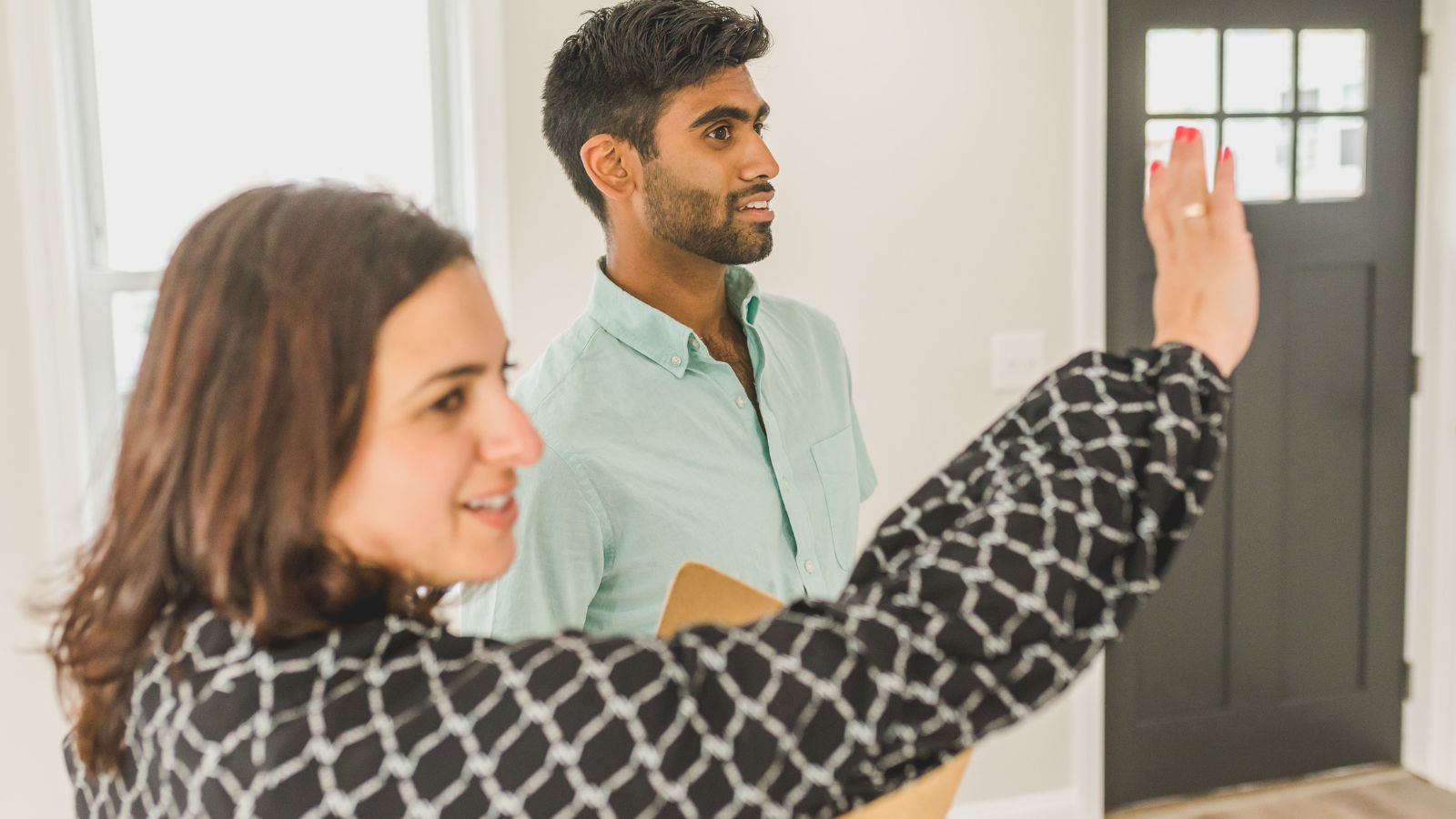 The tech industry repeatedly sees itself as a disruptor — particularly of industries with inefficient models with unnecessary costs baked in.
Why shouldn't real estate be a prime target for tech?
As Forbes notes:
"Real estate is the only mammoth-size market remaining in which middlemen (brokers/agents) have complete control of the process. The operative members of the transaction (buyers/sellers) are withheld from direct communication and limited in resources and transparency. They are at the mercy of the middlemen in a world where other industries are constantly being refreshed, redesigned, and automated."
Still, Canadian (and American) realtors are, to date, disruption resistant. Canadian realtors extract billions in value every year for their work. This is just how real estate works in this country, but it is kind of odd. Especially because Canada's housing crisis is exactly that: a crisis.
Canada needs to build 3.5 million extra homes by 2030 to ensure affordable housing for everyone living in the country. That's on top of the expected build out of 2.3 million homes that are currently planned.
That's a shocking number when you consider the United States, with ten times the population, is short a relatively modest 6.5 million homes.
This housing gap means some version of the following story is happening in Canada basically every single week:
A seller wants to put their home on the market. They sign with a realtor who shares data on how to price the property, photographs it, lists it on MLS and advertises it. Depending on the seller, the realtor may provide significant guidance on the process of selling a home. People tend to get nervous when they're selling their single biggest asset.
Still, the whole process can be over in a matter of weeks — a win for sellers, presumably. Well, sort of.
This process can be efficient in a hot market, but it also leaves many sellers with an odd taste in their mouths as they watch their realtor and their buyer's realtor walk away with commissions of thousands, if not tens of thousands, of their dollars.
So, why hasn't tech made more headway in bleeding out these seemingly unnecessary costs for buyers and sellers?
It's not for a lack of new models, innovation, and capital spending. Investors allocated more than $32 billion USD into proptech companies in 2021. ('Proptech' just means technology solutions that enable the buying and selling of residential and commercial real estate). By 2028, the global proptech market is expected to reach $64.3 billion USD.
The investment is there. But so are the realtors. So, what changes are happening?
Proptech platforms are creating more informed buyers and sellers
Consumers are seeing the results of the money that has poured into proptech over the last decade. During the home-buying frenzy that followed a certain pandemic, many buyers toured properties virtually, and made buying decisions without ever being inside the place they'd soon call home.
But that's just the latest evolution of real estate technology for consumers. Much of the first wave of proptech has already become second nature for many of us. We all have access to powerful, data-driven tools and platforms to aid us when it's time to buy or sell.
Just a few examples:
While consumers love platforms like these and are doing more research on their own, they still gravitate to realtors when it comes time to sell or buy. A recent CBC article noted that:
"While specific numbers are hard to come by, all indications suggest that private sales make up a tiny sliver of overall real estate deals in Canada. For example, For Sale By Owner recently had some 116 listings in all of Ontario, while some mid-sized cities in the province showed more than 1,000 on MLS."
Change is coming for everyone – from buyers to sellers to realtors
Still, the forecasts suggest this initial wave of proptech innovation may lead to more significant changes in the years to come.
A much-quoted Oxford University study from 2013 found that "automation is projected to replace 50% of all current jobs in the next two decades. The same study predicts automation is 86% likely to replace traditional "real estate sales agents" and 97% likely to replace "real estate brokers"." By late 2020, technology had replaced over 60 million jobs in the U.S. alone, with the World Economic Forum predicting tens of millions more to come, with fully 50% of jobs done by machines by 2025.
It's clear that the rate of automation isn't exactly slowing down.
Blockchain, the distributed ledger that promises to destroy unnecessary middlemen across industries, offers the potential ability to reduce the need for realtors, through its ability to protect against fraudulent activity through decentralized smart contracts.
But widespread adoption of blockchain technology hasn't happened in any major industry, much less a massive asset class like real estate. And blockchain alone doesn't eliminate the need for home buyers and sellers to get expert counsel from someone during a transaction.
And AI has promise and potential, sure. It can already do things with data that no human can. But buyers and sellers seem to consistently value empathy, human interaction, negotiation skills, and a realtor's personalized knowledge of a community or property type. This is especially true when someone is making the life-altering choice to buy or sell a house. If it was your house, would you want the robot or the person?
So far, most Canadians are choosing the person. (The same is even true with another major life purchase, as we've recently reported.)
But there are more changes afoot.
Think back to that theoretical seller that sees their house sold in days and in return sacrifices tens of thousands of dollars in commissions. Is that a good deal for them? Maybe not.
That insight is at the root of Bid My Listing, a new startup from entrepreneur Matt Proman and real estate bigwig Josh Altman.
Bid My Listing enables sellers to solicit bids from realtors to list their house. As Proman told Entrepreneur.com:
"I had a lot of agents knocking on my door, leaving their business cards that they wanted to represent me in the transaction."
Proman thought his Long Island home would move quickly and signed a six-month exclusive listing agreement with an agent. "I waited and waited and waited," he said. "And I watched two other houses sell on my block."
"I said, 'I will never, for any of my other houses, give my listing away for free. The next time the agents have to put their money where their mouth is and have skin in the game.
So, while realtors may exist long into Canada's real estate future, tech may eventually create major changes in their roles and how they're compensated. They're likely to find themselves having to adapt to a changing landscape where buyers and sellers want more value for the commissions they pay on a real estate transaction.
If they're willing to pay them at all.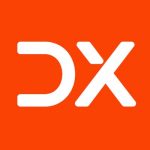 DX Journal covers the impact of digital transformation (DX) initiatives worldwide across multiple industries.
Tech agility and relationship building among pillars of digital transformation for CIOs, HBR report finds
A look at HBR's recent report about the changing role of CIOs and building resilience in digital transformation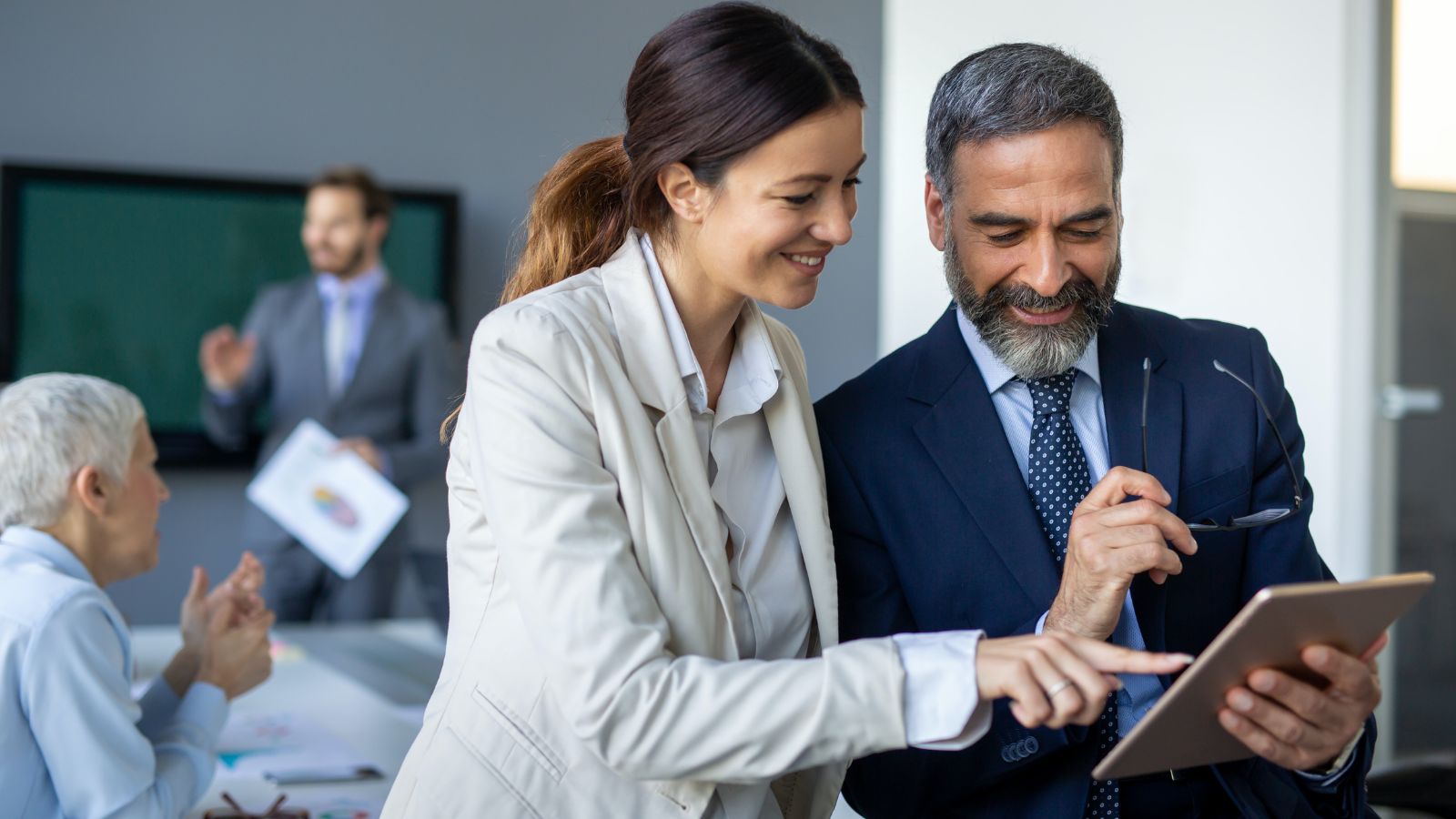 HBR recently released a report (sponsored by Red Hat as part of The Enterprisers Project), on the changing roles and landscapes of Chief Information Officers (CIOs) leading organizations through digital transformation.
The goal? Resilience.
Specifically, resilience in an organization's people, business processes, and tech infrastructure.
But don't get too caught up in the tech just yet. As UC Dublin business professor Joe Peppard is quoted in the report, "digital transformation is less a technology challenge and more a leadership one."
HBR shares how CIOs can step up to the plate with leadership that fosters resilience amidst digital transformation:
Adaptability for CIOs and the organizations they lead
Digital transformation is a response to change, whether that change is innovation, customer demands, or industry trends. Today's CIO must prepare their organizations to adapt to those changes, specifically:
Adapt new processes to speed up product development
Collaborate to create new business models
Respond faster to client demands
Experiment and pivot quickly
Attract and retain IT talent
To achieve all that, the role of CIO has quickly expanded its job duties. Indeed, 89% of CIOs feel their role has become "more important," the report found, while 88% agree their role is the most "critical component" of their organization's sustenance.
What do these expanded duties look like, apart from leading adaptable organizations? The CIO is an educator, coach, strategic adviser, entrepreneur, relationship builder, and change agent. HBR even includes "evangelist" in the mix.
Managing expectations, relationships, and talent
Communication and relationship building are increasingly important, even in a tech-dominated industry. HBR cites an IDC statement that CIOs will even out inflation, shortages, and other economic changes through negotiations and relationship building.
Of course, that communication is vital internally as well. CIOs need to lead staff, managers, and executives through pivoting plans, unpredictable results, and changing expectations. How? Through empathy, a vital component in supporting a successful organization and successful professionals within one. This also includes fostering safety, diversity, personal growth, inclusion, and autonomy for experimentation, and learning from failures.
Finally, there comes the talent — starting at recruitment, all the way to career development and flexible work arrangements for IT staff.
Making tech more agile
CIOs can't do this on their own. However, they can embrace transformation tools and support their organization using them. HBR cites a PwC study on strategies for adapting to new tech tools, including:
Making an IT strategy more agile
Using infrastructure investment to move to the cloud
Leveraging data and analytics to inform strategic decisions
CIOs aren't just responsible for securing the new tech. They also need to strategically and operationally decide how to best harness each tech's capabilities. The answer comes from the entire organization, as business operations and IT become unsiloed to support better collaboration.
Read the full report.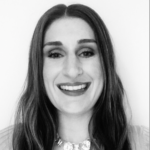 Veronica Ott is a freelance writer and digital marketer with a specialization in finance and business. As a CPA with experience in the industry, she's able to provide unique insight into various monetary, financial and economic topics. When Veronica isn't writing, you can find her watching the latest films!