Uber posts quarterly loss, but revenue exceeds expectations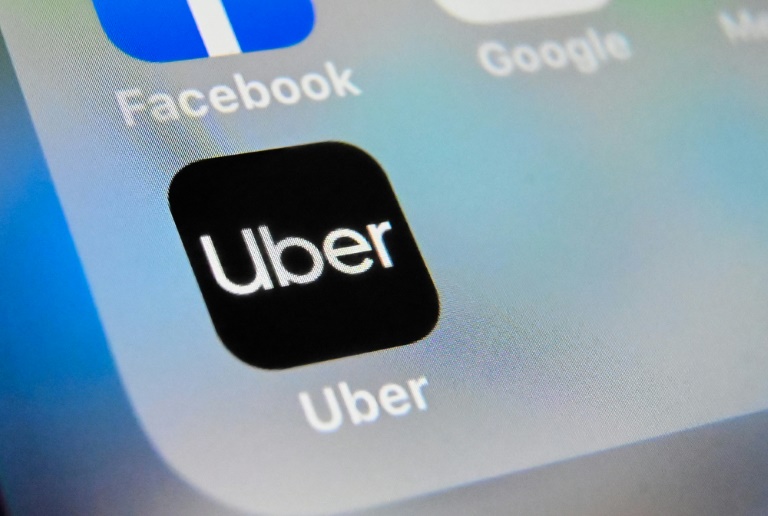 Uber on Tuesday reported better-than-expected revenue in the second quarter, fueled by strong demand for the San Francisco-based company's ride-hailing and food delivery services.
Revenue more than doubled to $8.1 billion in the three months through June — a 105 percent increase. Though it still posted a net loss of $2.6 billion, investors reacted positively: shares shot up more than 12 percent, to $27.58, in pre-market trading.
The company posted $1.8 billion in revenue from its freight operations. It also said the boost in revenue was partially explained by a change in how it accounts for its rides business in Britain.
Uber notched gains in monthly active platform consumers, gross bookings and trips compared with a year ago, reflecting higher demand but also a higher number of drivers for its signature ride service and food delivery operations.
Uber CEO Dara Khosrowshahi said both consumers and earners were at "all-time highs."
"Last quarter I challenged our team to meet our profitability commitments even faster than planned — and they delivered," Khosrowshahi said in a statement.
Uber primarily attributed its loss to the falling value of its investments in financially strapped companies such as Singapore's VTC Grab, US self-driving vehicle start-up Aurora and Indian food delivery service Zomato.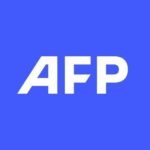 With 2,400 staff representing 100 different nationalities, AFP covers the world as a leading global news agency. AFP provides fast, comprehensive and verified coverage of the issues affecting our daily lives.
US manufacturing growth slows further in July: survey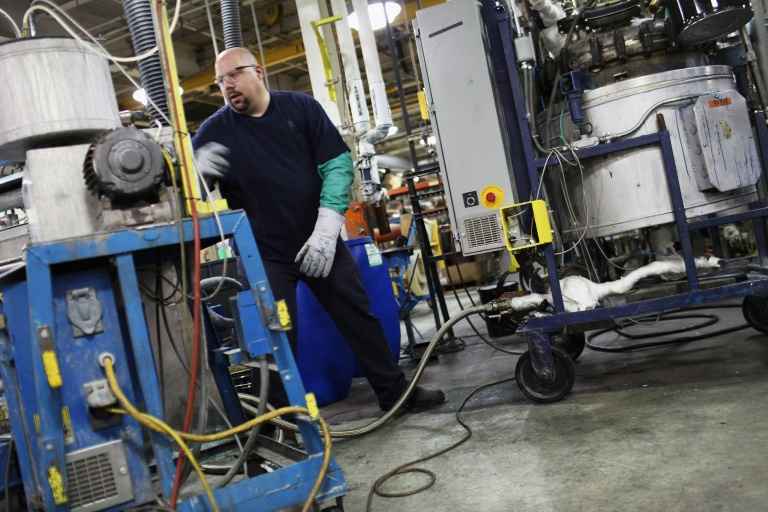 The US manufacturing sector continued to grow in July, but the pace was impacted by dimming demand while price increases have slowed dramatically, according to an industry survey released Monday.
And amid a tight American job market, hiring slowed for the third straight month, but firms are reporting less trouble filling open positions and no signs of layoffs, the Institute for Supply Management's latest report showed.
But firms continue to have trouble filling orders due to ongoing problems getting materials.
ISM's manufacturing index dipped to 52.8 percent, just two-tenths below the prior month, but the lowest level since June 2020 during the pandemic downturn.
However, that level was still above the 50-percent threshold indicating expansion for the 26th consecutive month.
"The U.S. manufacturing sector continues expanding — though slightly less so in July — as new order rates continue to contract, supplier deliveries improve and prices soften to acceptable levels," ISM manufacturing survey chair Timothy Fiore said.
The new orders index fell 1.2 points, to 48 percent, signaling a slowdown, and production fell by slightly more but continues to grow.
"Lead times remain at elevated levels, and fundamental raw material prices continue to persuade buyers to remain on the sidelines," Fiore said
The prices index fell a whopping 18.5 points — the fourth biggest decline on record — to 60 percent, with a much higher share of firms reporting falling prices, the survey showed. The index has been above 60 percent for nearly two years.
Covid-19 lockdowns in China and Russia's war in Ukraine have been exacerbating shortages experienced, fueling the global inflation surge, especially for energy, and prompted the Federal Reserve to raise borrowing costs aggressively.
Survey respondents noted ongoing supply issues and the impact of rising prices, and several expressed concern about the future
"Our markets are still holding up; however, I believe a slowdown is coming," one said. "I believe the general market is in the beginnings of a recession."
Oren Klachkin of Oxford Economics said challenges are mounting for firms.
"Manufacturers will face many of the same challenges in the second half of 2022 that they did in H1," he said in an analysis.
"The confluence of hot inflation, higher interest rates, ongoing supply chain issues and normalizing spending patterns will make demand more fragile."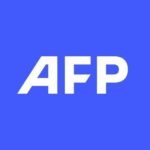 With 2,400 staff representing 100 different nationalities, AFP covers the world as a leading global news agency. AFP provides fast, comprehensive and verified coverage of the issues affecting our daily lives.
Crypto clients beg for their cash back after lender's crash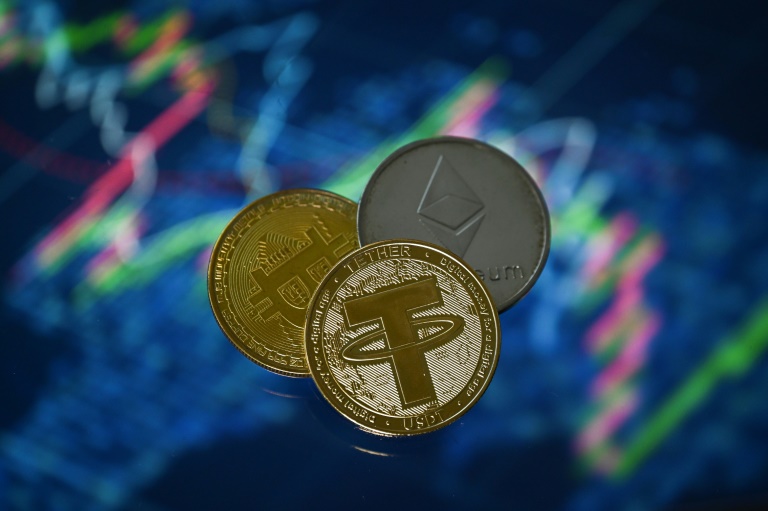 An Irishman at risk of losing his farm. An American having suicidal thoughts. An 84-year-old widow's lost life savings: People caught in the meltdown of crypto lender Celsius are pleading for their money back.
Hundreds of letters have poured in to the judge overseeing the firm's multi-billion-dollar bankruptcy and they are heavy with anger, shame, desperation and, frequently, regret.
"I knew there were risks," said a client whose letter was unsigned. "It seemed a worthwhile risk."
Celsius and its CEO Alex Mashinsky had billed the platform as a safe place for people to deposit their crypto currencies in exchange for high interest, while the firm lent out and invested those deposits.
But as the value of highly volatile crypto currencies plummeted –- bitcoin alone has shed over 60 percent since November -– the firm faced mounting troubles until it froze withdrawals in mid-June.
The company owed $4.7 billion to its users, according to a court filing earlier this month, and the endgame is unclear.
The letters –- posted to a public online court docket –- come from around the world and recount tragic results of users' money being frozen.
"From that hard-working single mom in Texas struggling with past-due bills, to the teacher in India with all his hard-earned money deposited in Celsius –- I believe I can speak for most of us when I say I feel betrayed, ashamed, depressed, angry," wrote one client who signed their letter E.L.
While the letters vary in their level of sophistication about the crypto world -– from self-confessed novices to all-in evangelists –- and the monetary impacts range from a few hundred dollars to seven-figure sums, nearly all agree on one thing.
"I have been a loyal Celsius customer since 2019 and feel completely lied to Alex Mashinsky," wrote a client who AFP is not identifying to protect his privacy. "Alex would talk about how Celsius is safer than banks."
Many of the letters point to the CEO's AMA (Ask Mashinsky Anything) online chats as key to their confidence in him and the platform, which presented itself as stable until days before it froze users' funds.
– Repeated assurances before fall –
"Celsius has one of the best risk management teams in the world. Our security team and infrastructure is second to none," the firm wrote on June 7.
"We have made it through crypto downturns before (this is our fourth!). Celsius is prepared," the firm wrote.
The message also said the company had the reserves to pay its obligations, and withdrawals were being processed as normal.
One client, who reported having $32,000 in crypto locked up at Celsius, noted the impact.
"Right up until the end, the retail investor received assurance," the client wrote to the judge.
But that changed quickly, and on June 12 Celsius announced the freeze: "We are taking this action today to put Celsius in a better position to honor, over time, its withdrawal obligations."
Some clients got the news in a message from the company.
"By the time I finished the e-mail, I had collapsed onto the floor with my head in my hands and I fought back tears," wrote one man who had about $50,000 in assets with Celsius.
The clients who said they were hardest hit, including a man who said he placed $525,000 he got from a government loan on Celsius, disclosed they had considered killing themselves.
Others reported heavy stress, lack of sleep and feelings of deep shame for putting their retirement savings or their children's college money into a platform that was far riskier than they knew.
"As a private unregulated company, Celsius does not come under any requirement for disclosure," is how the Washington Post summarized the situation.
Celsius did not reply to a request for comment on the clients' letters.
For people like one 84-year-old woman, who only had her roughly $30,000 in crypto savings on Celsius for a month, their hope lies in the bankruptcy proceedings.
"It's just not unusual for people to come out of something like this with zero," said Don Coker, an expert witness on banking and finance.
"Obviously I feel sorry for anyone who loses an investment like this, but it is just something where they need to be aware of the risks," he said.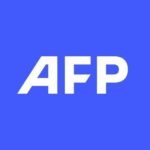 With 2,400 staff representing 100 different nationalities, AFP covers the world as a leading global news agency. AFP provides fast, comprehensive and verified coverage of the issues affecting our daily lives.
Uber courts drivers by letting them pick rides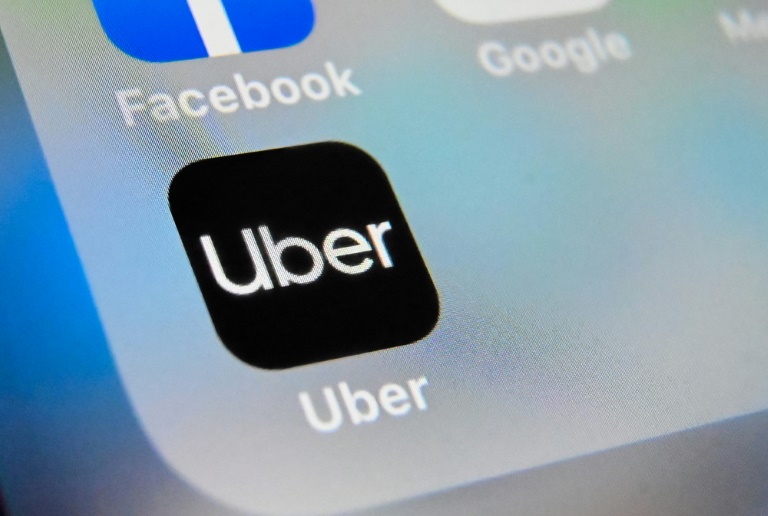 Uber on Friday said it will let drivers in the United States see trip details before deciding whether to accept them — a new feature long sought by drivers.
A common lament by drivers at the app-summoned ride platform has been that they have to accept a request before learning where trips will take them, or how profitable they will be.
"Our new trip request screen makes it easier for drivers to decide if a trip is worth their time and effort by providing all the details — including exactly how much they'll earn and where they're going — upfront," chief executive Dara Khosrowshahi said in a blog post.
Revealing details only once a driver had accepted a trip was seen as a way to ensure riders would get picked up promptly, and not be snubbed because they were headed to locations deemed undesirable by drivers.
But Khosrowshahi said drivers have made it clear that they want more flexibility and choice.
Uber said the new feature, called Upfront Fares, was tested in several cities and was a success with drivers while resulting in shorter wait times for passengers.
The ride-sharing firm will also shift from sending drivers a single ride request at a time, to letting them pick from a list of detailed passenger requests in an area.
Uber is engaged in a long-term effort to prove that its business model is socially and economy viable.
The "gig economy" — which uses temporary independent contractors for short-term tasks — has grown rapidly since Uber's launch in 2009 and is promoted as a flexible way for people to earn money without the constraints of a full-time job.
But there has been growing backlash in countries around the world about the conditions and dangers gig workers face.
Uber driver ranks — which shrank during the Covid-19 pandemic — have not rebounded as quickly as demand for rides, and soaring fuel costs have made the gigs less attractive.
The firm in March announced a surcharge on both rides and Uber Eats meal deliveries that would go directly to drivers to help offset high fuel prices.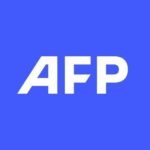 With 2,400 staff representing 100 different nationalities, AFP covers the world as a leading global news agency. AFP provides fast, comprehensive and verified coverage of the issues affecting our daily lives.