10 stats that explain the state of digital currencies and assets today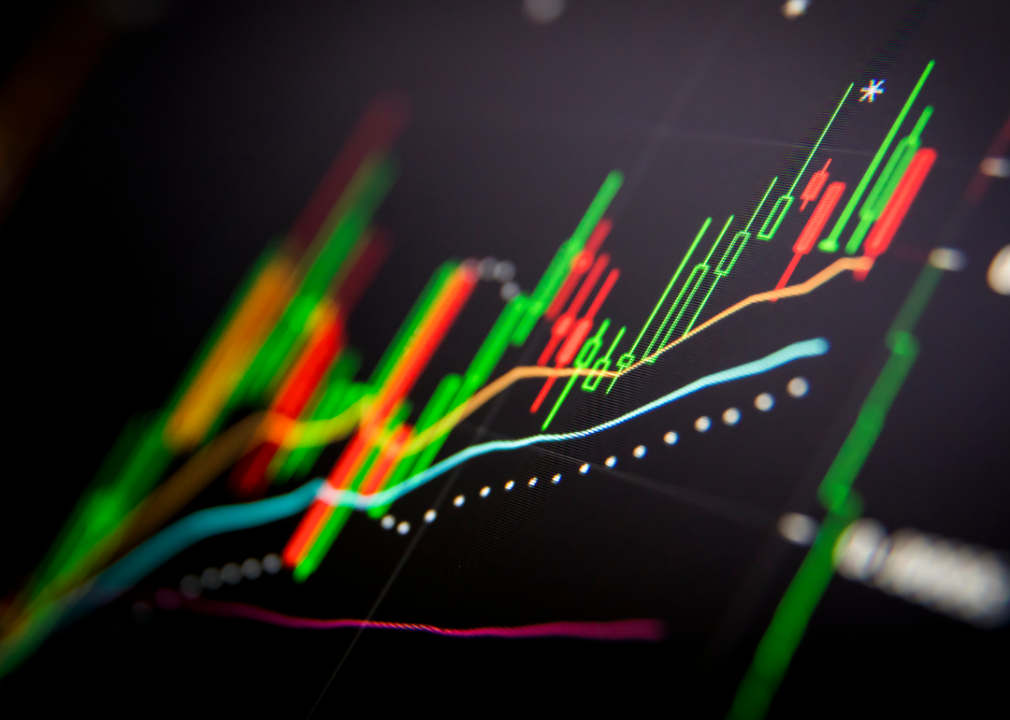 10 stats that explain the state of digital currencies and assets today
Cryptocurrency burst into the American lexicon in the late 2000s as an alternative to central bank-regulated fiat currencies. More than a decade later, the nascent digital currency is coming into its own as a mainstream asset watched and traded by investors around the world.
Americans' online research into Bitcoin—the earliest cryptocurrency—apparently peaked in late 2017, according to Google Trends search data. Interest spiked again at the start of 2021 as young retail investors hyped up video game retailer GameStop's stock and plowed their government stimulus checks into the markets. It was against this backdrop last year that public attention was drawn to other alternative assets like crypto and the emerging world of non-fungible tokens (NFTs).
But despite the recent speculative boomlet, crypto has existed since 2009, when Bitcoin first burst onto the post-2008 crash scene. The identity or identities of its creator–or perhaps creators–who introduced the first digital currency under the pseudonym Satoshi Nakamoto is one of the greatest mysteries of the Internet age.
Unlike the greenback or other paper money, crypto is an entirely virtual currency. It doesn't exist in any tangible form except as numbers on a computer or server somewhere. Each denomination of a cryptocurrency—or each "coin"—is stored on a permanent ledger called the blockchain. The blockchain is a novel form of database that creates a secure and, in the case of Bitcoin, a publicly transparent digital record of transactions; however, there are other forms of cryptocurrency that promise more privacy than Bitcoin, such as Monero (XMR).
NFTs also utilize blockchain technology to create a truly unique identifier for a digital product like an image or a video that can be traded and owned. This has opened up new online revenue streams for digitally authenticated sports collectibles and athlete-endorsed memorabilia.
For better or worse, blockchain technology has introduced a level of scarcity to the internet. In the past, the internet was heralded as a frontier where everything was free and duplicatable. Now, blockchain tech allows for ownership of digital things by saying essentially: "There is only one authentic version of this thing, and it is the version attached to the unique identifier I purchased." The introduction of scarcity via NFT blockchains has been a game-changer for modern artists—especially digital animators. NFTs exploded in popularity in 2021, seeing $30 billion in total investment over the year, according to a May report by blockchain research firm Chainalysis.
Somewhat similar to an asset like gold, Bitcoin has grown to become a preferred store of value for many investors today. There are estimated to be thousands of other cryptocurrencies utilizing blockchain tech, but Bitcoin has remained the most prevalent and valued.
Bitcoin itself has had a volatile history over the last decade, jumping from $1 per coin in 2011 to more than $1,200 USD around 2013 before falling back below $100 in 2014. Today, a single bitcoin trades for over $20,000.
The crypto market is currently experiencing a downturn; or, as crypto champion and billionaire Dallas Mavericks owner Mark Cuban has recently suggested, cryptocurrencies have flown too close to the Sun, propelled by the "easy money" and low-interest rates of the last two years—and now the market is finding a more reasonable price point.
Most importantly, crypto may draw closer to its original purpose as set out in the Bitcoin white paper published anonymously on October 31, 2008—serving as a trustless and privacy-enhancing medium of exchange rather than a speculative instrument. Trustlessness essentially means that, unlike with a regular bank wire or deposited check, no third party is supposed to be able to put a hold on the funds wired between the two parties.
To better understand how we arrived here, PennyWorks compiled this list of 10 statistics about digital assets using research from across the internet, including CoinMarketCap, CoinGecko, and PitchBook.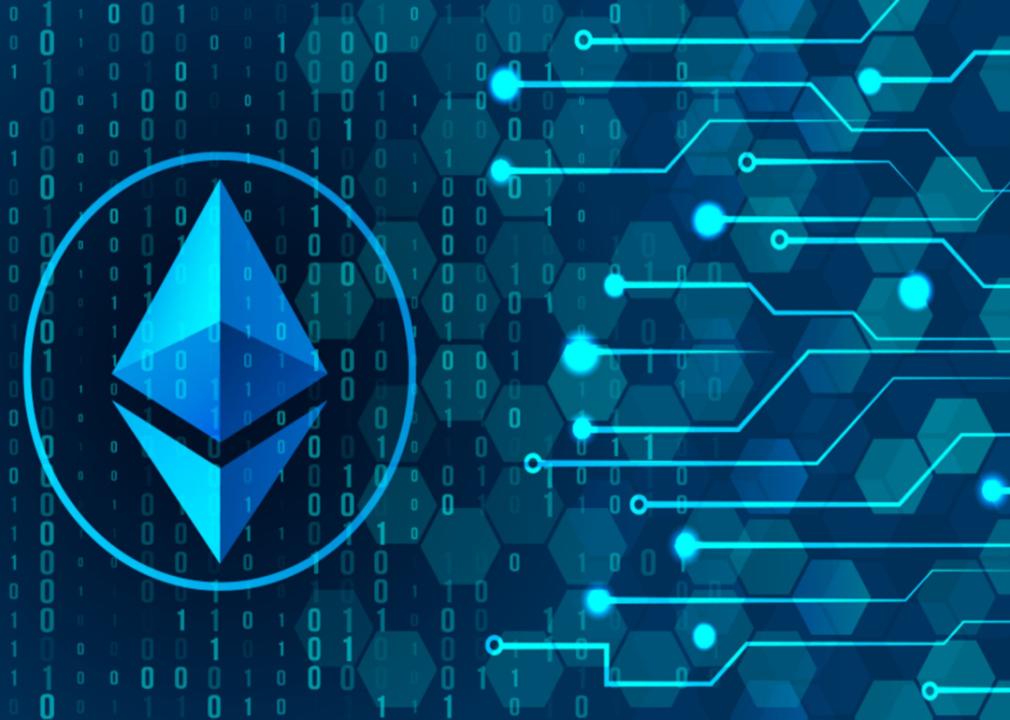 Pogorelova Olga // Shutterstock
Over $23 billion in Bitcoin is traded every day
There is an immense amount of value moving through today's cryptocurrency markets.
In Bitcoin alone, $23 billion worth of the currency changes hands every day, according to CoinMarketCap data. Ethereum is the next most-traded cryptocurrency in the world, seeing $17.8 billion in trades daily.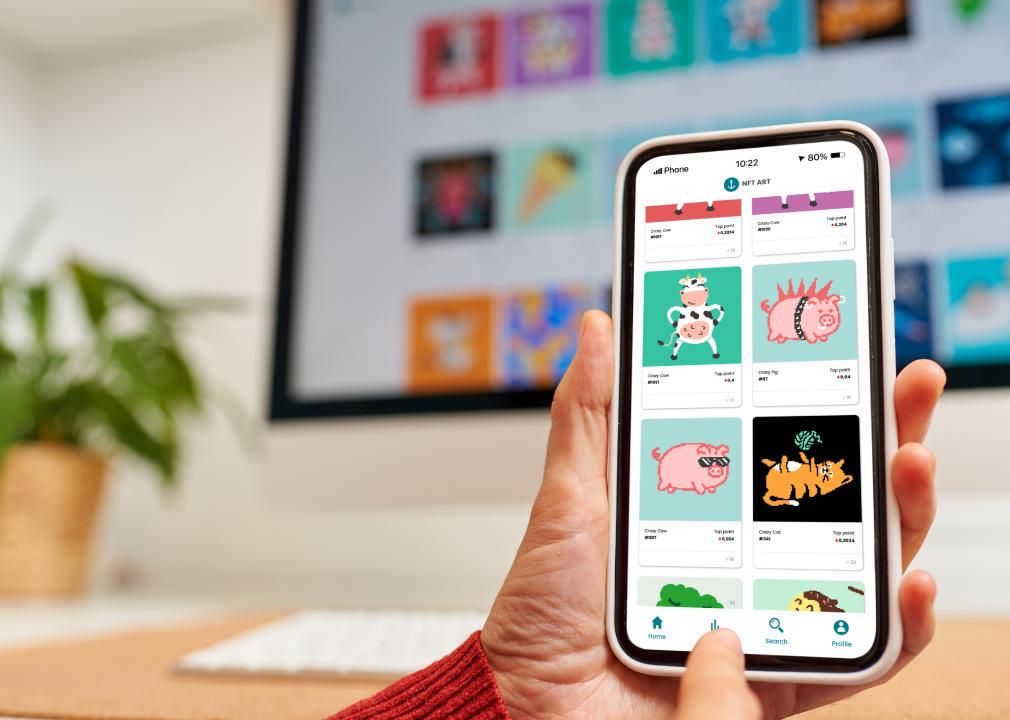 Hassel Stock // Shutterstock
There have been 37 million NFTs sold since 2017
The NFT collection perhaps most associated with the industry is Bored Ape Yacht Club's 10,000 unique images of cartoon primates. But the world of collectible digital art hasn't always been dominated by illustrations of monkeys in hats.
The first-ever NFT sold was an animated, oscillating geometric shape in .gif format. It was minted on the blockchain in 2014, and sold for $1.5 million. Some of the most valuable NFTs sold over the last year were illustrations belonging to the CryptoPunks collection, one of which went for $24 million.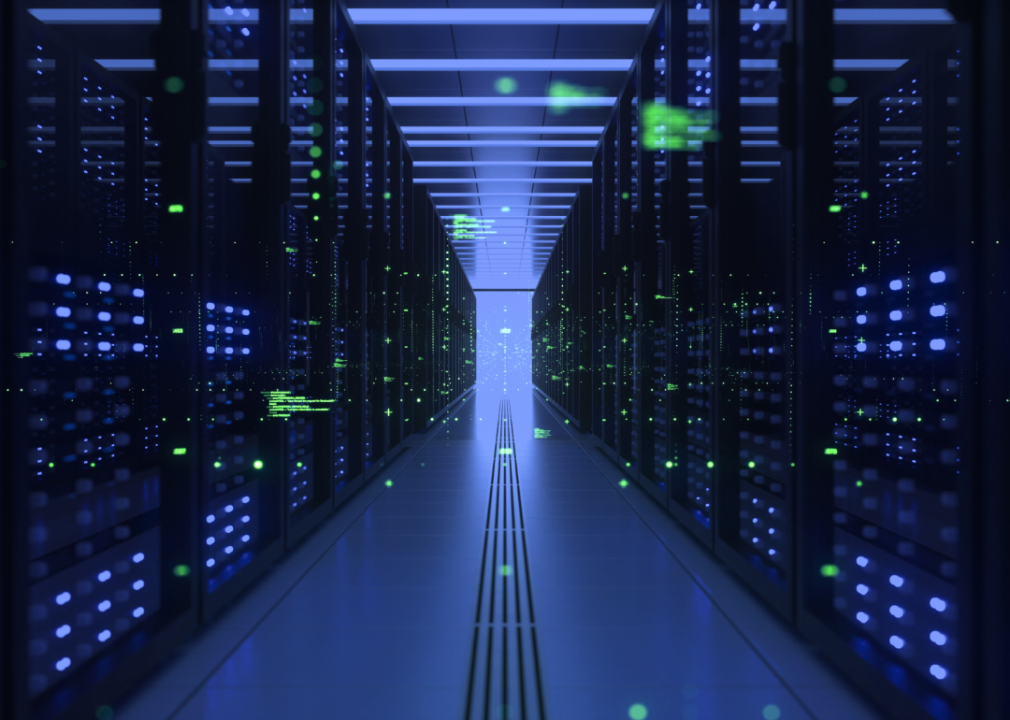 Canva
There are over 20,000 different cryptocurrencies
The number of different cryptocurrencies out there is a little mind-boggling—though experts predict the industry will see considerable consolidation over the coming years. It's estimated that thousands of cryptocurrencies have already collapsed into obscurity, but roughly 10,000 are still actively traded, according to Investing.com.
The most popularly traded cryptocurrencies besides Bitcoin are Ether, Tether, USD Coin, Binance Coin (BNB), Binance USD, XRP, Cardano, and Solana.
Tether, USD Coin, and Binance USD are so-called "stable coins' that attempt to track the value of the U.S. Dollar. These are intended to be a stable, decentralized, digitally-liquid alternative to the dollar but are often used by crypto investors to move in and out of digital assets.
Ether emerged in 2014 and has risen to be investors' favorite crypto alternative to Bitcoin. The currency lives on its own proprietary blockchain software called Ethereum, which also doubles as a development sandbox for virtual and video game environments. In recent years, Monero has emerged as the choice of privacy advocates, hackers, and illicit sales on the dark web.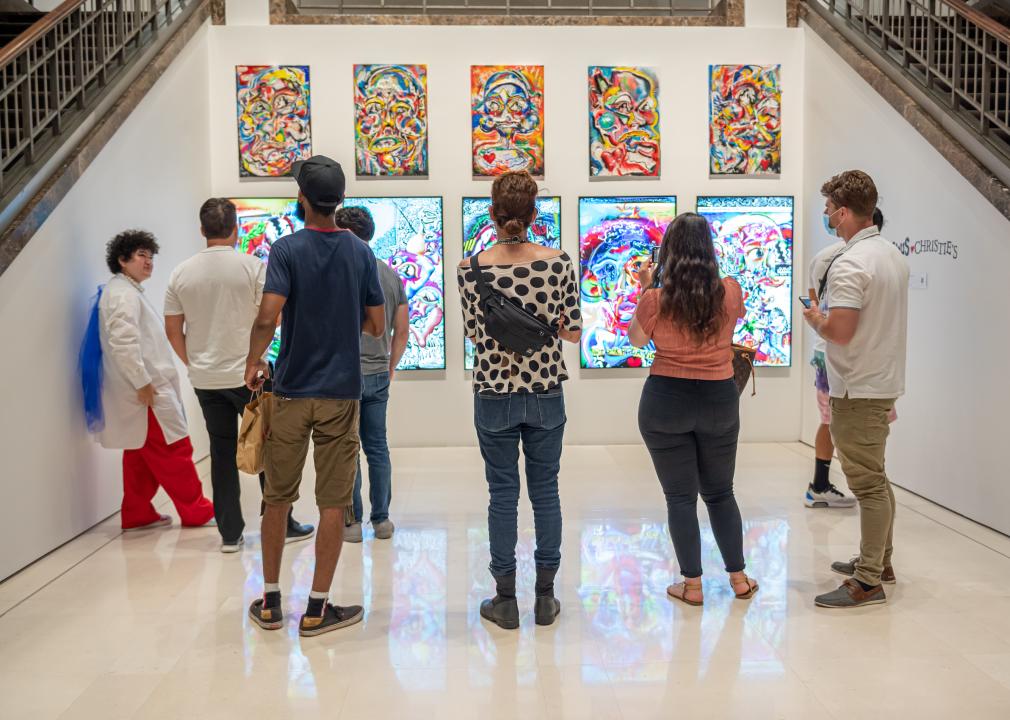 Noam Galai // Getty Images
The most expensive NFT sold for $91.8 million
The most expensive NFT ever sold is the brainchild of a renowned digital artist that goes by the pseudonym Pak. The sale was heralded as validation of the NFT industry as a viable ownership model for digital art. The collection included more than 312,000 individual pieces of art, which were purchased by nearly 30,000 individual investors.
Before the record-setting sale of the NFT collection—titled "Merge"—Pak was known for creating Archillect, an AI that automatically curated and shared images matching popular aesthetics across social media platforms.
While the digital art world has commanded top dollar with NFTs, the sports memorabilia world has also embraced blockchain technology to authenticate autographs and trade digital collectibles. Sports NFT transactions are forecasted to just about double year over year in 2022, accounting for $2 billion in transactions, according to a report from Deloitte.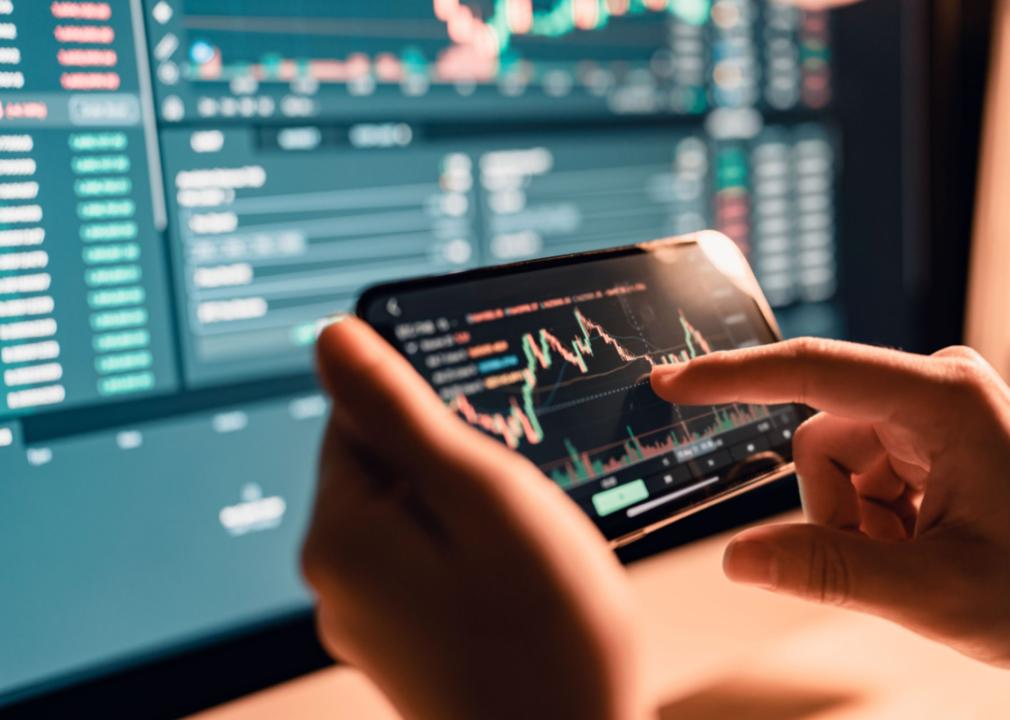 oatawa // Shutterstock
Bitcoin's price peaked at $68,789
Bitcoin's price peaked at $68,789 per coin in November 2021. Bitcoin also experienced steep price peaks in December 2017, June 2019, and March 2021.
At the top of its 2017 bull run, Bitcoin was listed on the world's largest futures exchange for the first time, opening the digital asset up to even more widespread adoption by retail investors. In late 2020, Bitcoin's run-up in value was similar to the stock market's, which was boosted by coordinated central banking policies meant to support prices and overcome pandemic-driven demand shocks.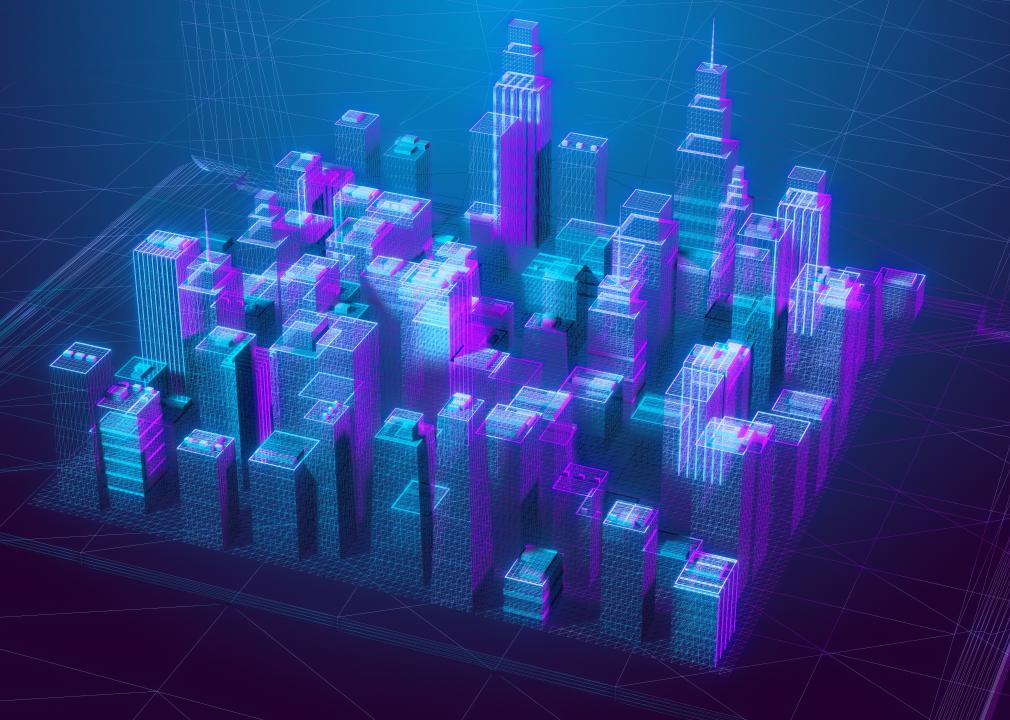 Immersion Imagery // Shutterstock
One company paid $4.3 million for real estate in the metaverse
At the height of crypto enthusiasm in autumn 2021, a company called Republic Realm dropped $4.3 million on property in a virtual game world called Sandbox, built on the Ethereum blockchain. Republic Realm was rebranded as EveryRealm this year and now boasts an investment portfolio of more than 100 virtual real estate developments.
It was considered the largest public virtual real estate transaction in history – though it isn't a long history. In 2006, virtual land was sold in a virtual world that was popular at the time called Second Life. Sandbox claims it has around 300,000 monthly active users and has struck partnerships with the likes of Snoop Dogg and Adidas.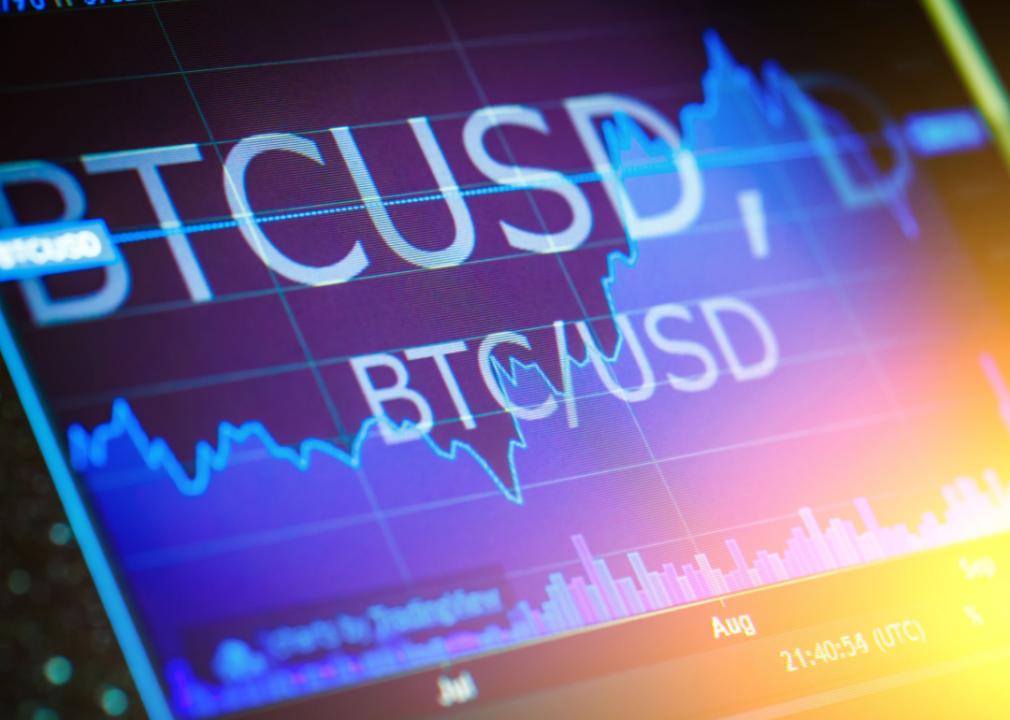 Sodel Vladyslav // Shutterstock
At least 27 different publicly traded companies have invested in digital currencies
MicroStrategy, Tesla, Square, and Nexon are the most recognizable publicly traded companies that have added Bitcoin to their balance sheets, according to CoinGecko.
Analytics platform MicroStrategy has more capital invested in Bitcoin than in any other company. It owns $2.6 billion worth of Bitcoin. MicroStrategy has continued to buy Bitcoin this year, even as the price per coin has dropped.
Billionaire Elon Musk is famously gung-ho on cryptocurrency, and his electric vehicle company Tesla owns $968,000 worth of Bitcoin. Payment platform Square owns $161 million, and Japanese video game developer Nexon holds $34 million.
Some of the other companies with the largest amount of capital invested in Bitcoin, like Galaxy Digital Holdings, which owns $134 million in Bitcoin, are crypto investment firms.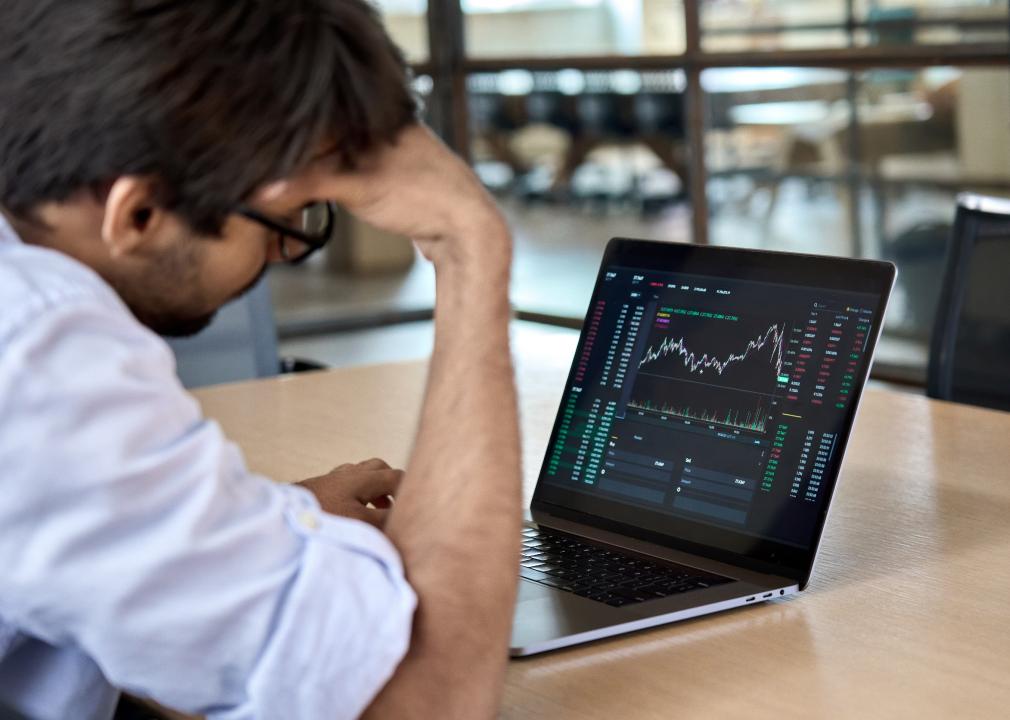 Ground Picture // Shutterstock
VC-backed crypto and blockchain company valuations reached $3.95 billion before 2022's possible wave of crypto bankruptcies
Venture capital-backed crypto and blockchain companies have appeared resilient in their valuations, despite the sometimes volatile nature of digital assets.
Through April 2022, venture capitalists were on track to pump even more capital into late-stage crypto firms than they did in 2021. However, the bankruptcy filings of Celsius and Voyager Digital exchanges, as well as the flight of executives from the collapsed crypto hedge fund Three Arrows Capital, have spooked investors.
Since early May, more than $700 billion in value has been wiped off crypto markets amid a mass sell-off. Still, the price of Bitcoin today, for example, hovers around $20,000—levels last seen at the end of 2020.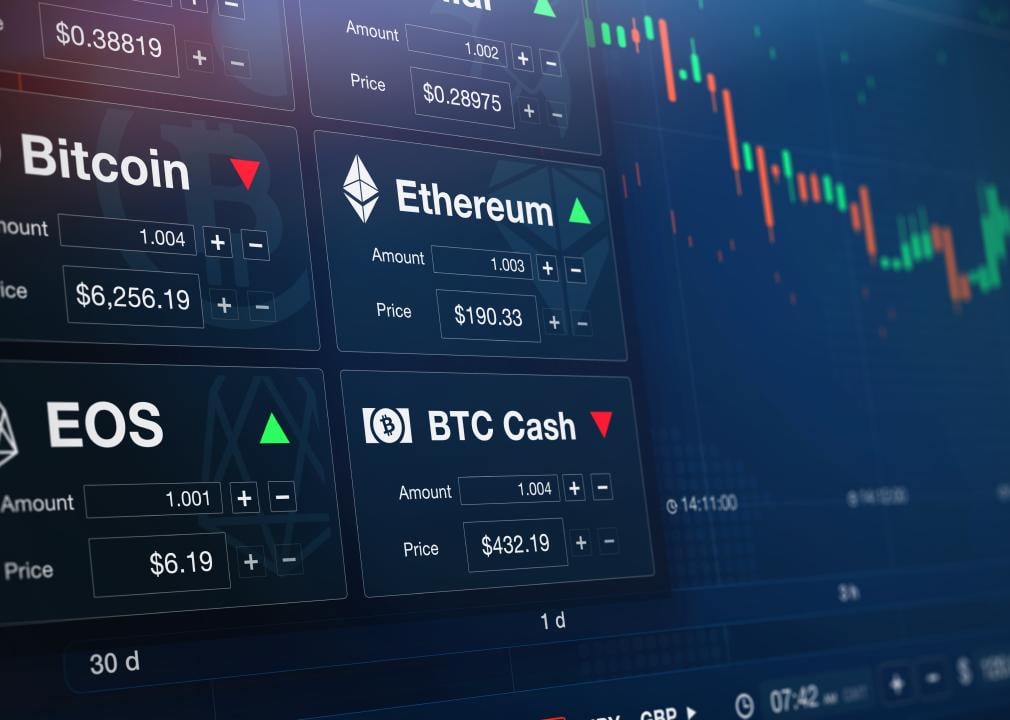 Open Studio // Shutterstock
52% of institutional investors worldwide have invested in digital assets
Digital assets were once described as alternative investments; however, as a majority of institutional investors have now invested in them, that may no longer be the case, according to a 2021 report from Fidelity Investments' digital assets arm.
A majority of the same investors surveyed by Fidelity in 2021 also said the price volatility of digital assets like Bitcoin was a major barrier to entry for investors. Institutional investors in Asia hold more digital assets in portfolios than investors do in Europe and the U.S.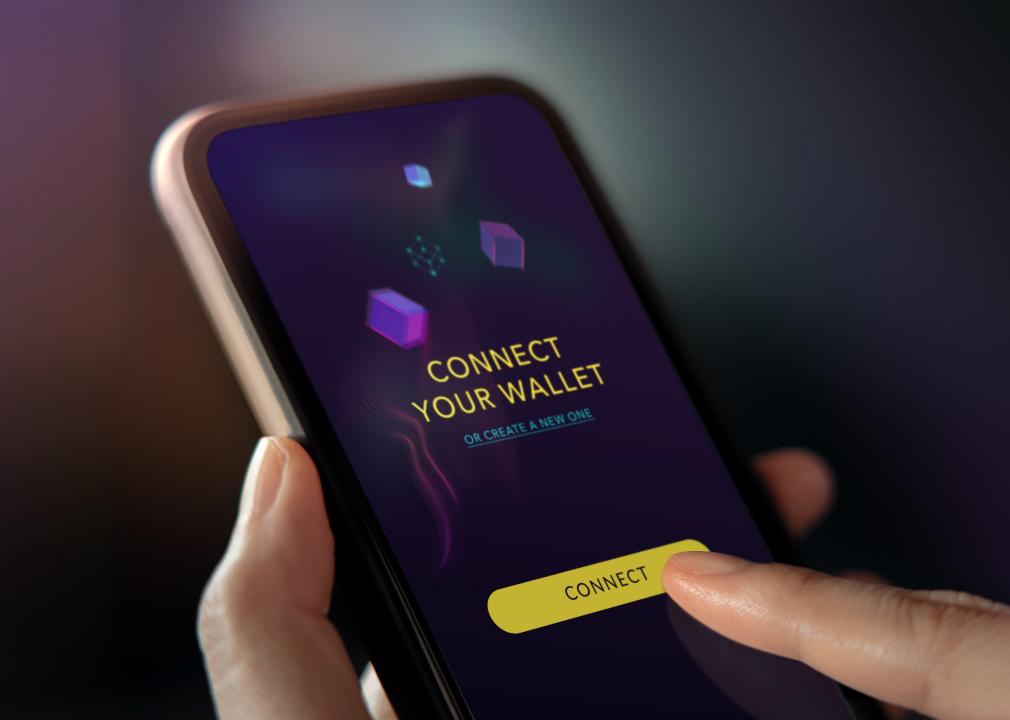 Black Salmon // Shutterstock
There are over 83 million registered blockchain wallets
As a sign that new investors are joining the crypto movement, the number of blockchain wallet holders has grown by 10 million in the last year, according to Blockchain.com. A blockchain wallet is a digital tool that allows investors to store and track the cryptocurrencies they've purchased through exchanges.
Several wallets are available to investors, and some cryptocurrency exchanges offer their own wallets. Wallets also come in physical form, and both software-based and physical wallets provide different benefits and risks. Some consider a physical wallet a more secure method of private storage because it isn't accessible via the internet, where bad actors lurk. Most notoriously, Japan-based exchange Mt. Gox was hacked in 2014, with thousands of Bitcoins being stolen by hackers.
One drawback to physical wallets is what happens if the device gets destroyed, as in a house fire or flood. But in many cases, Bitcoins that have been publicly identified as lost forever from circulation happened after the owners forgot their access keys or died without writing down or trusting anyone with their key passwords.
This story originally appeared on PennyWorks and was produced and
distributed in partnership with Stacker Studio.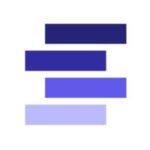 Founded in 2017, Stacker combines data analysis with rich editorial context, drawing on authoritative sources and subject matter experts to drive storytelling.
IT spending is a "recession-proof" investment in 2023
Gartner forecasts a 2.4% increase in global IT spending.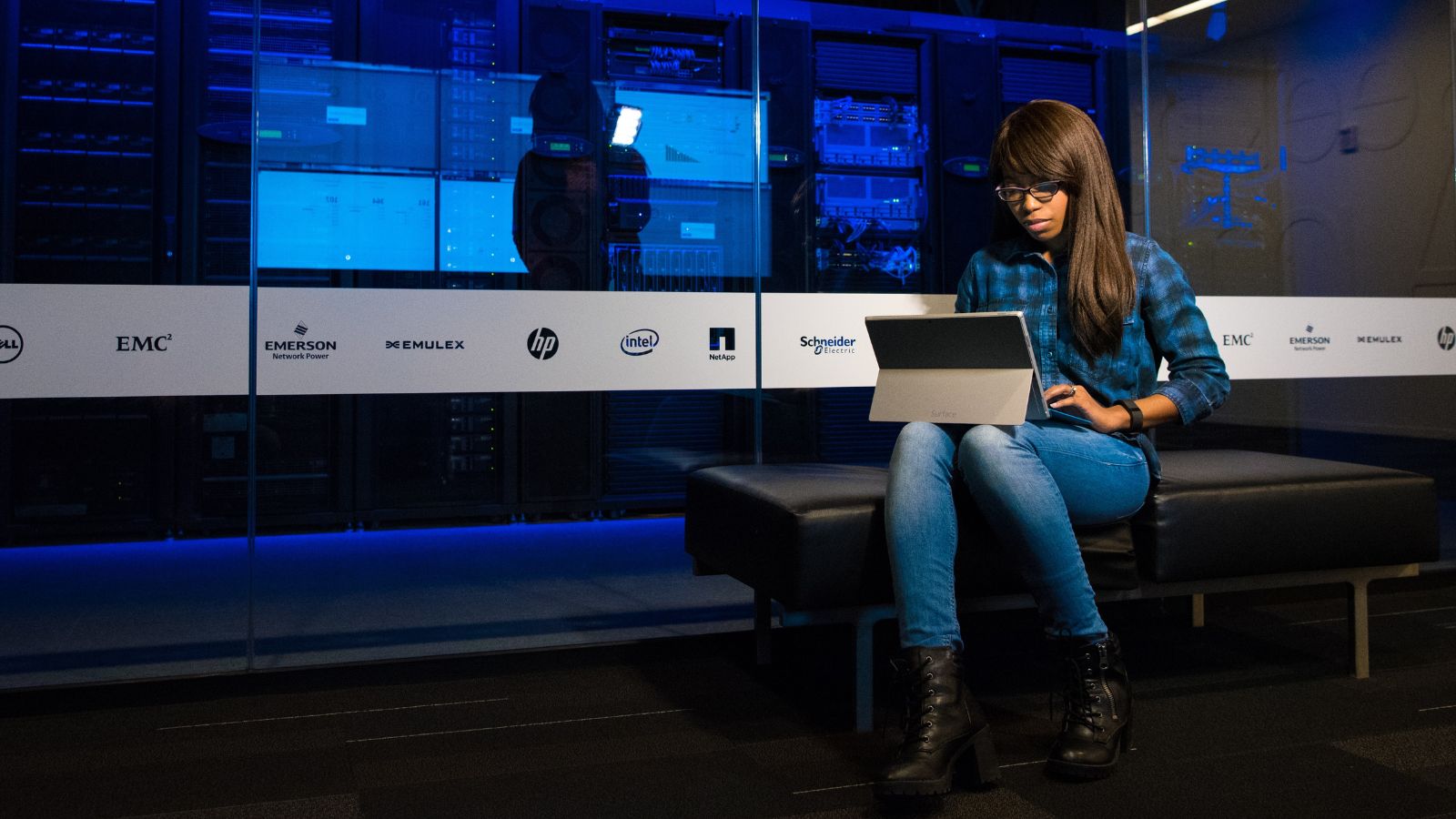 Companies in the US can't afford to blow their budgets this year in the face of inflation. Just look at Salesforce, who axed nearly 10% of their workforce and ended office leases in an effort to reduce business costs by $3 – 5 billion.
Tech giants like Tesla and Google have followed suit, especially for corporate and recruitment staff — but not for IT spending.
Over half of today's digital leaders plan to spend more on IT in 2023 despite common predictions for tough financial times.
But how much more?
Gartner comes through with the numbers, citing a 2.4% increase in overall global IT spending for 2023. This was great news for the SaaS industry especially, as software spending will jump a massive 9.3%.
But this isn't really news.
We saw this coming when Google Workspace boasted an impressive 3 billion users at the end of 2021. Another indicator was the massive IT skills shortage that had companies scrambling to recruit developers, programmers, and engineers.
With more software comes more implementation, strategy, and maintenance. This prompts a 5.5% increase in IT services spending for 2023. We're talking qualified, experienced IT professionals from programmers and cloud architects to network engineers, information security experts, and analytics professionals. Digital leaders want to have a reliable team to keep the data (and revenue) flowing.
On top of that, you can expect to see more and more dollars allocated for the latest automation and productivity tech, aka AI software and robots. Efficiency is the name of the game, and companies will maximize it with both skilled IT professionals and robots.
Still, cloud infrastructure and data center systems will take precedence, with a 0.7% increase in spending this year. Companies need somewhere to sift through, store, and analyze all that data, with insights that 21% of leaders see as driving more revenue.
Don't get too excited, though — your annual laptop refresh might take a backseat as companies drop device spending by 5.5%.
Bottom line? You'll be on the receiving end of a pumped-up IT budget with the right apps, software, and IT skills. As Gartner Analytics VP John-David Lovelock reminds us?
"IT spending remains recession-proof."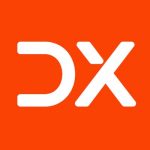 DX Journal covers the impact of digital transformation (DX) initiatives worldwide across multiple industries.
Project management strategies everyone can use to boost productivity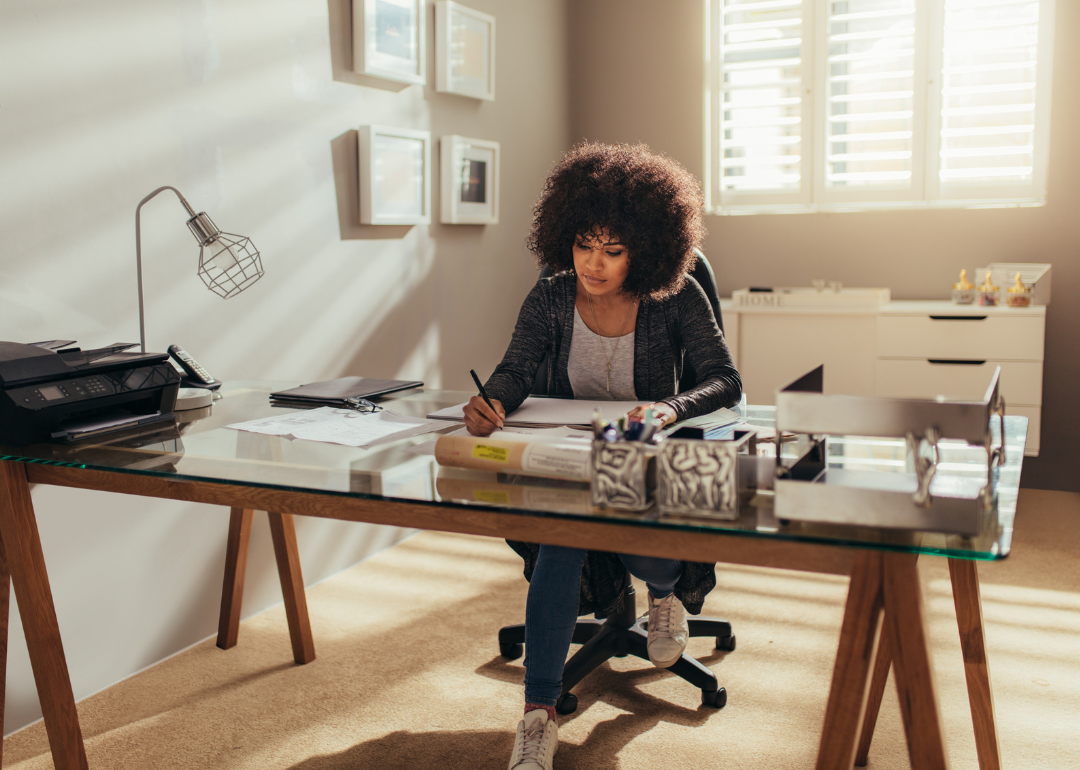 With more offices offering hybrid and remote options for employees than ever before, the need for efficiency is essential.
Workplace productivity is declining at the fastest rate in decades, despite employees working more. Experts cite many reasons, ranging from higher financial stress to a plateau following the rise in productivity in the early 2000s. Disruptions in the workday are also inevitable as each new wave of COVID-19 and other illnesses spike.
One way to course-correct is to study how project managers help organizations and apply it to your personal or work-from-home life. Among the crucial skills for project management are time management and critical thinking—two of the most significant barriers to productivity. A successful project manager also understands how to deliver a product or service for a company with limited resources and time.
Another element of project management involves communication, which is crucial for success in any endeavor. Examining communication methods and evaluating areas for improvement can reduce mistakes and help with accountability. Beyond gaining a deeper understanding of your stakeholders, communication boosts productivity.
Adding project management techniques to your daily life has many benefits aside from productivity, especially for people who struggle with time management. For that reason, ClickUp put together a list of techniques used by project managers after analyzing resources from the Project Management Institute. Even though the methods are for business, they can be applied to virtually any task-related setting.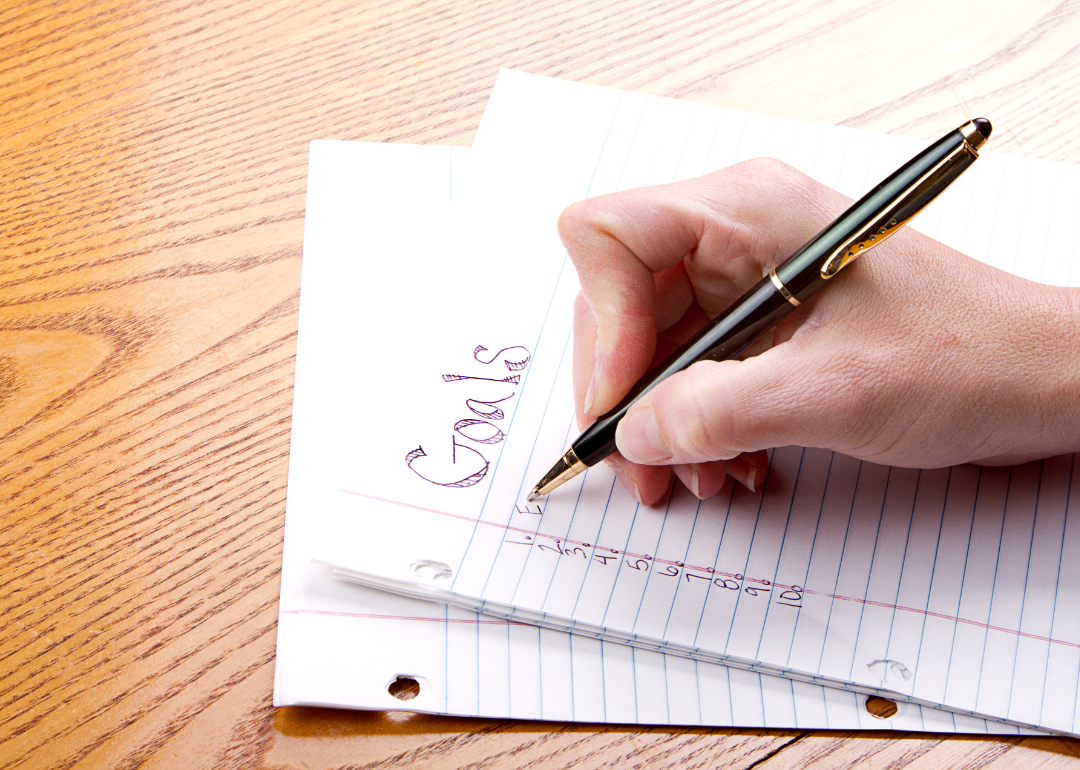 Jenn Huls // Shutterstock
Set goals and define 'success'
Success looks different for everyone, and every successful project management team understands this. Before a methodology can begin, the desired result must be clear.
The end goal or measure of success should reflect reality, with input from the entire team, and also not be set in stone. Having a goal gives project managers a way to scale success. If they assess halfway through the project and find the goal unreachable at the current production rate, they will fine-tune the approach and reevaluate the plan.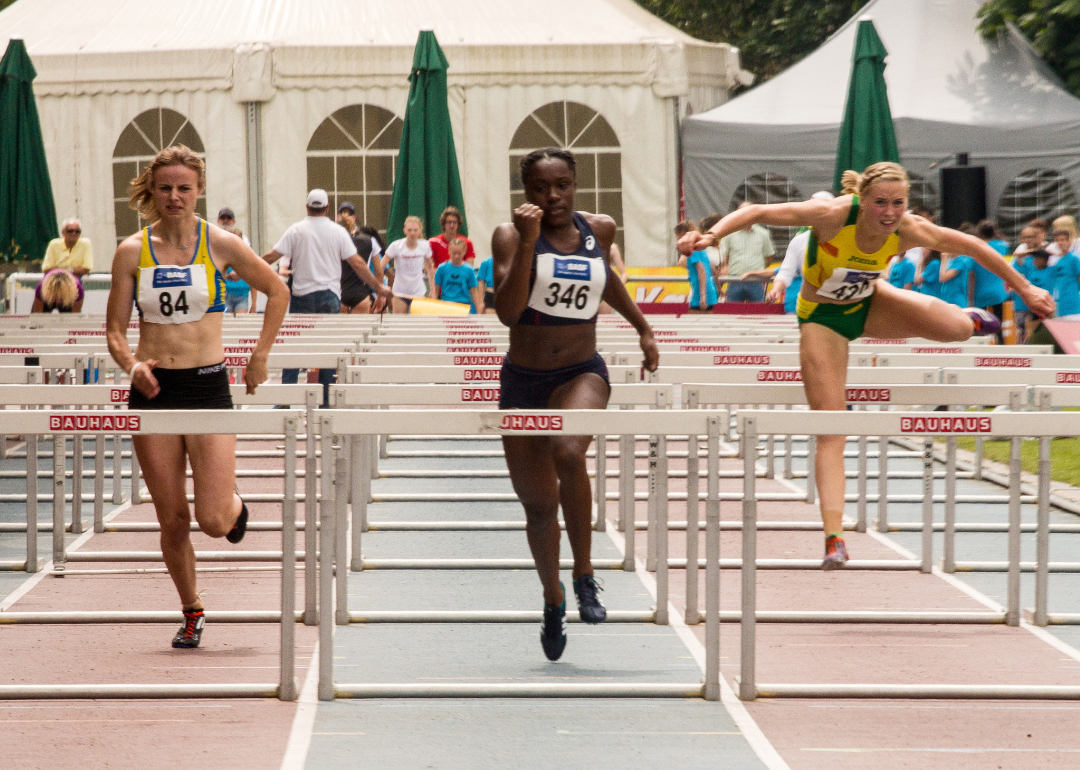 Canva
Identify hurdles and risks
At the start of a project, it can seem like the only risk is failing to complete it.
But understanding what risk actually means can help avoid bad outcomes. It is essential to define the risk before you begin.
In an office, talk with your manager or client so you understand the goals and worst-case scenario; understanding both can help you better visualize what to avoid and how to plan for success. At home, this could be a project like a basement renovation, where you must gauge how the construction will put your safety at risk. In project management, a manager would engage stakeholders to assess the risks, so in this situation, a stakeholder might be the contractor. Once the contractor outlines the scope of the work, it will become clearer what the risks are.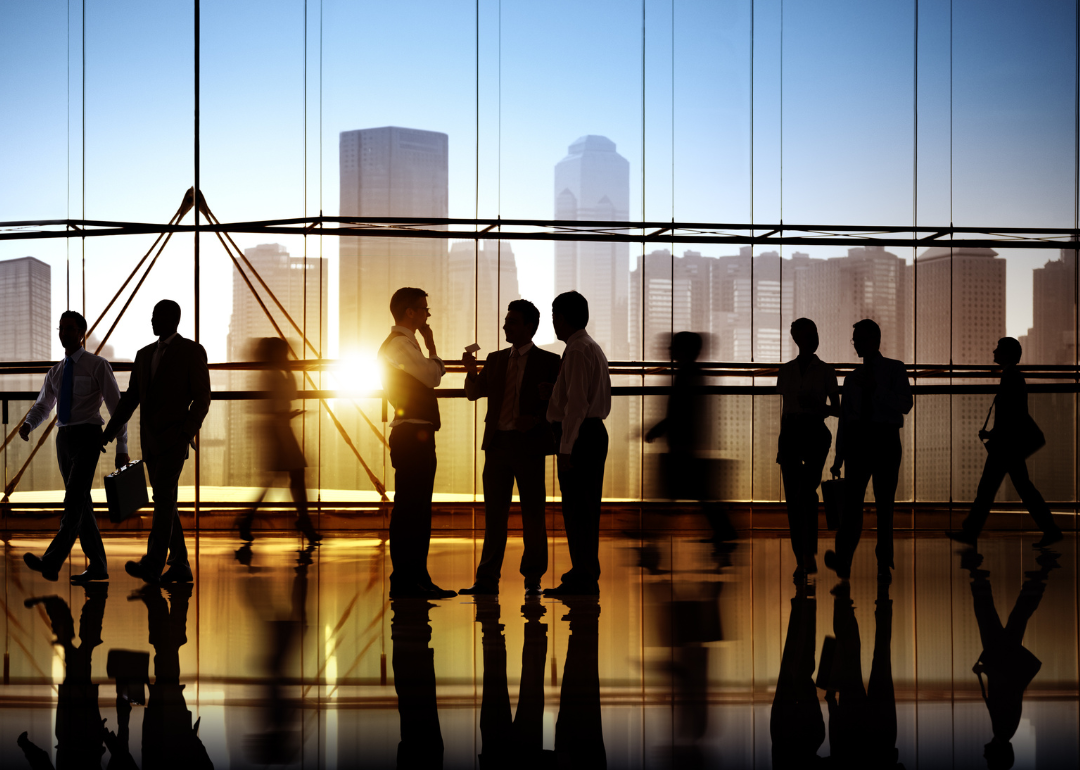 Rawpixel.com // Shutterstock
Assess stakeholders
Stakeholders are those impacted by a product launch or event, even if they don't have direct involvement. They can also include the group of people who work on making the project, as well as the end users, customers, or clients for whom the project is intended to reach.
A good project management team will assess each stakeholder's expectations about the project, such as timelines and deliverables. Stakeholders who are invested in creating the deliverable will need to be happy with the production schedule, quality, and workflow process; they also need to know that the product will satisfy the end user. End users will also need t know that the final product will meet their expectations on what they want to buy or benefit from. 
Assuming you know what stakeholders expect can create disappointment and disagreement, so taking time to assess stakeholder expectations when the project starts helps ensure a smoother, better-managed project down the line. Understanding how everyone will feel the impact of every project stage will avoid conflict.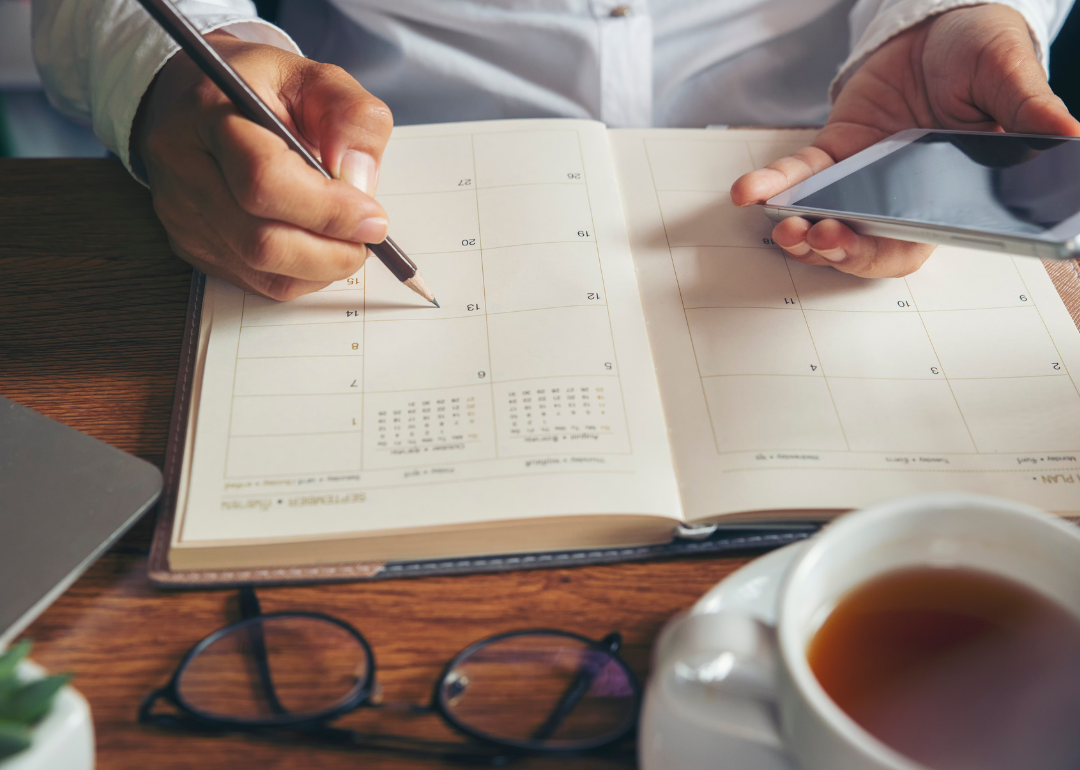 Pra Chid // Shutterstock
Employ the proper tools
If you've ever heard the phrase "setting yourself up for success," then you understand the importance of having the right tools.
Project management requires the proper tools for tracking results and creating new approaches. Certain tools make communication between team members easier, so taking the time to find the right tools for you will go a long way in boosting productivity. Make sure to evaluate your team's workflow and identify inefficiencies so that you can pinpoint the right tools with solutions. For many teams, this often includes a content or project management system to track progress, a better email organization approach, or a messaging app to facilitate communication.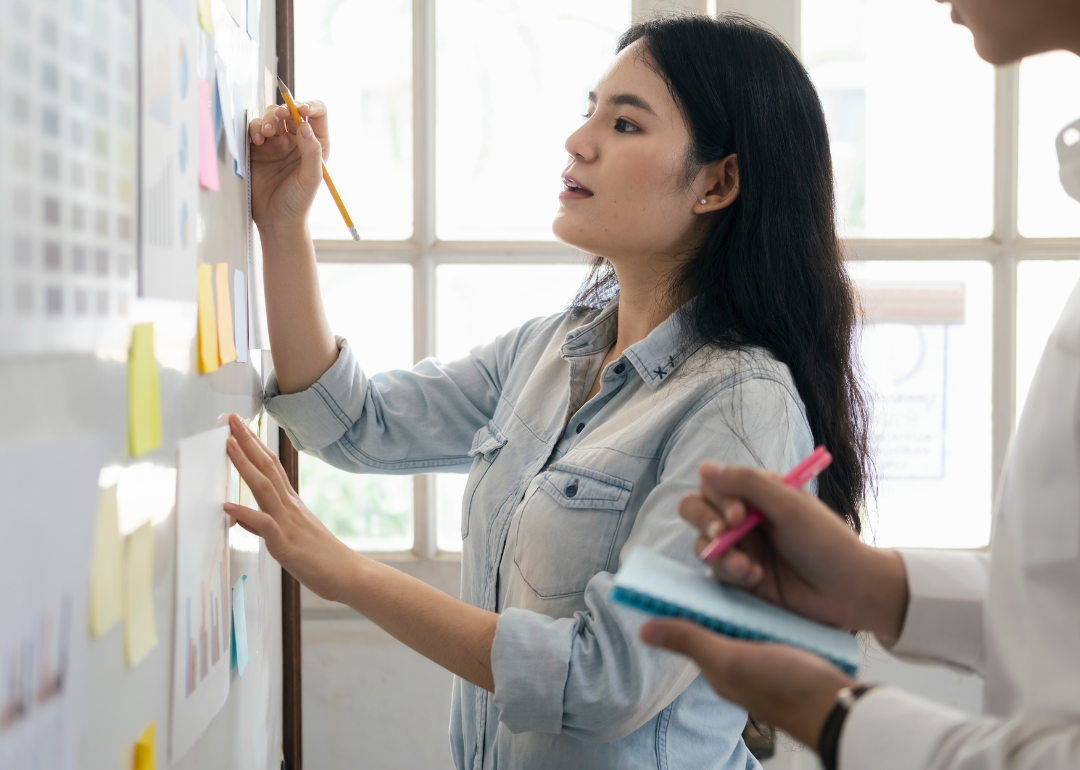 Canva
Assess impact
A project manager with a lot of professional experience understands the impact any event or product launch will have on an organization. PMs can predict how an event launch will affect every industry. They know how outside influences such as the economy or buying behavior can change the outcome of a project.
Impact analysis can help with anything that involves more than one person.
If a team member needs to pitch in on a project or a production schedule needs to be overhauled to account for problems, assess how it will impact the short term. A project manager would determine the financial and reputational cost of disruptions, and the impact of different scenarios that might result from different tactics to solve them.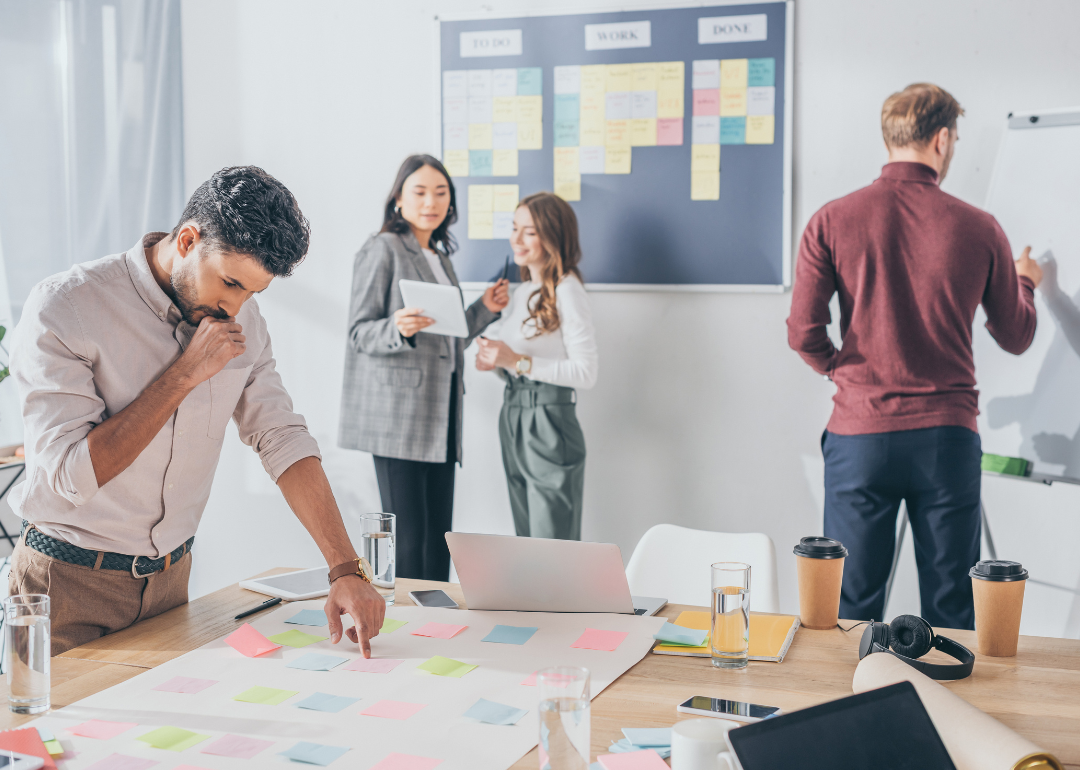 LightField Studios // Shutterstock
Implement Agile methods
The Agile method is about consistently seeking better ways to achieve goals for an organization in ways that best benefit the team members. This aspect of project management involves constantly checking in with stakeholders and team members to fine-tune a system or process.
If managing a team, this method would include colleagues and managers giving their input. Each time a member chimes in, the Agile method would require tailoring. Because the Agile method emphasizes collaboration and communication, it can be beneficial in a group project to increase productivity.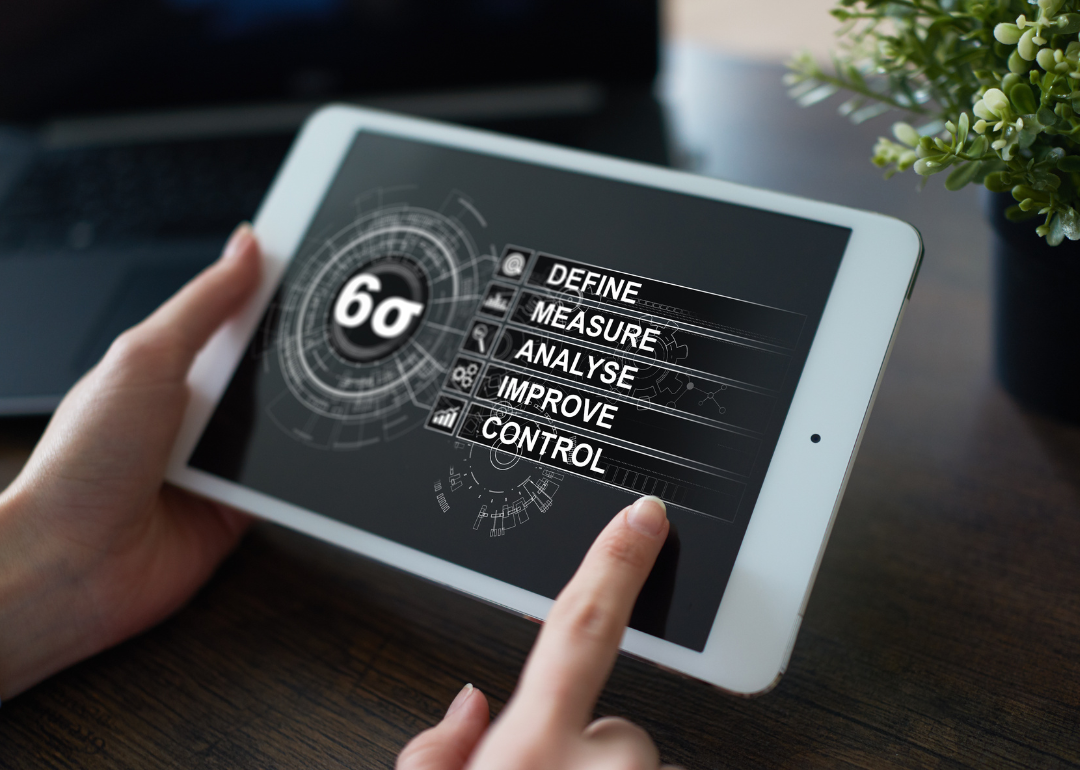 Wright Studio // Shutterstock
Implement the Six Sigma structure
Sigma is a word that comes from the bell curve in statistics, where it refers to the deviation from the center.
Whenever plans go haywire, the best bet is to figure out the deviation from the intended outcome, which is why the Six Sigma approach is popular among project managers. This methodology aims to define the reason for the departure and identify the errors.
Then, after assessing the value chain and involving stakeholders, Six Sigma processes ways for the business to run more efficiently. The ability to highlight weak areas of a project can save time and frustration.
This story originally appeared on ClickUp and was produced and
distributed in partnership with Stacker Studio.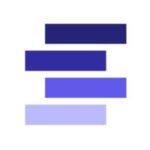 Founded in 2017, Stacker combines data analysis with rich editorial context, drawing on authoritative sources and subject matter experts to drive storytelling.
Leave these 6 phrases behind to sound more confident over email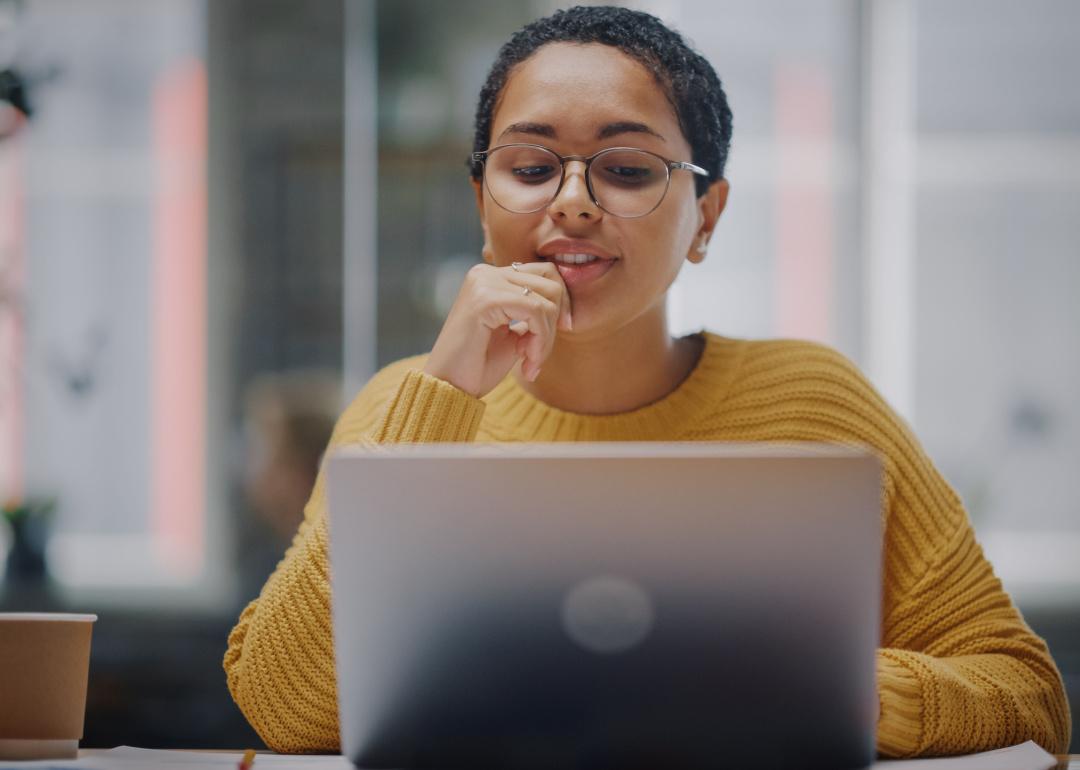 Hello!
Per the above headline, I thought I would just put together a few tips that may help you try to write better emails. Is there a time that works well for you to do that?
If something about the above sentences feels uncertain or even hesitant, it's because they include crutches professionals lean on in communicating through email that can be detrimental to everyday work.
To help you avoid these pitfalls in 2023, Pyn compiled a list of six commonly used words and phrases in emails that business professionals should drop for good if they want to be more effective communicators.
Twenty years ago, according to Gallup polling, almost all internet users were likely to say that email improved their lives (it was also pretty much the only thing they used the internet for).
Today that may not exactly be the case as a generation of white-collar workers pushes back against work bleeding into their personal lives via the always-connected nature of the internet. More than half of professionals don't even feel like they can disconnect while on paid vacation, according to a 2022 survey performed by Glassdoor subsidiary Fishbowl.
Our intense reliance on the medium in today's world of work is all the more reason to become a more effective communicator. Cut straight to the chase with each message you draft, and hit that send button confidently in 2023 with the following suggestions.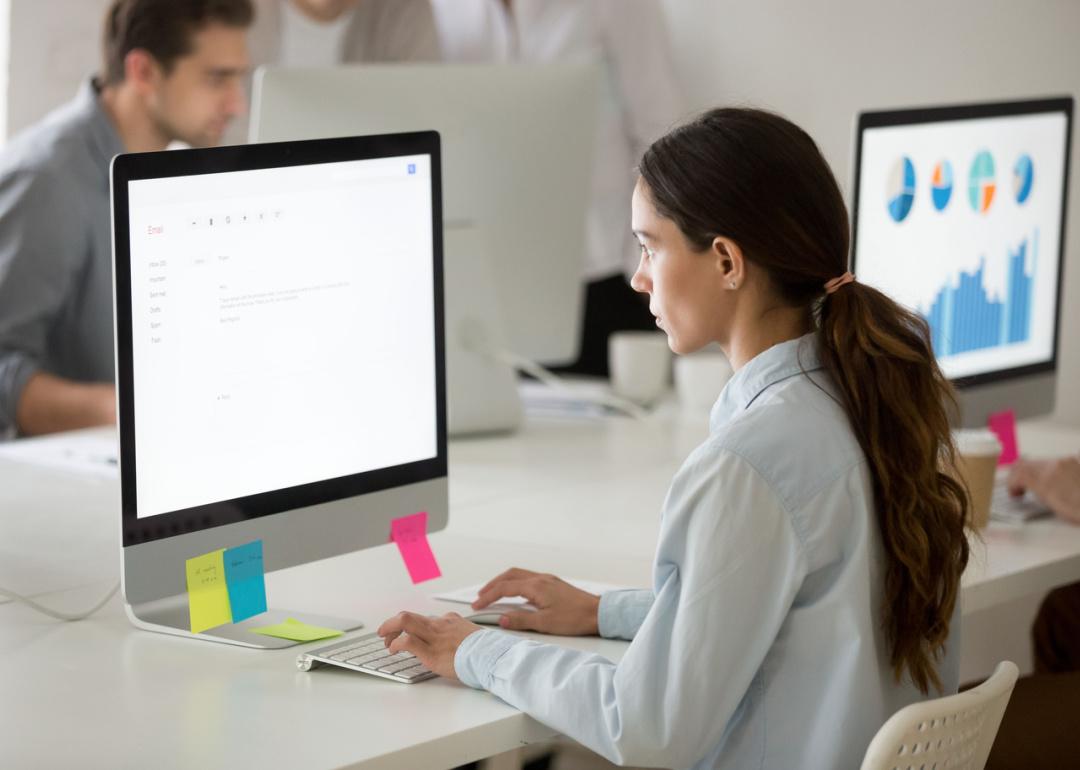 fizkes // Shutterstock
'I was hoping to …'
Indirect intent can be an authority killer.
Be clear with the intent of your message to the recipient and avoid using phrases such as "I thought I would …" or "I just wanted to reach out in order to …" or "I was hoping to …."
Other business communications experts have recommended that emails shouldn't include the word "just" as it minimizes credibility. This rule can apply to any other sentence construction that belabors the point of the email.
Draft the message and then read the email back to yourself. Ask what the purpose of each line is. If the sentence in which you make your request, issue a reminder, or assign a task includes filler language like this, your email may be stronger without it.
Professionals who study organizational behavior also caution that some cultures—like that of Japan or midwestern U.S. states—prefer, and are adept at, communicating indirectly. Be sure to understand who is on the other end of your message.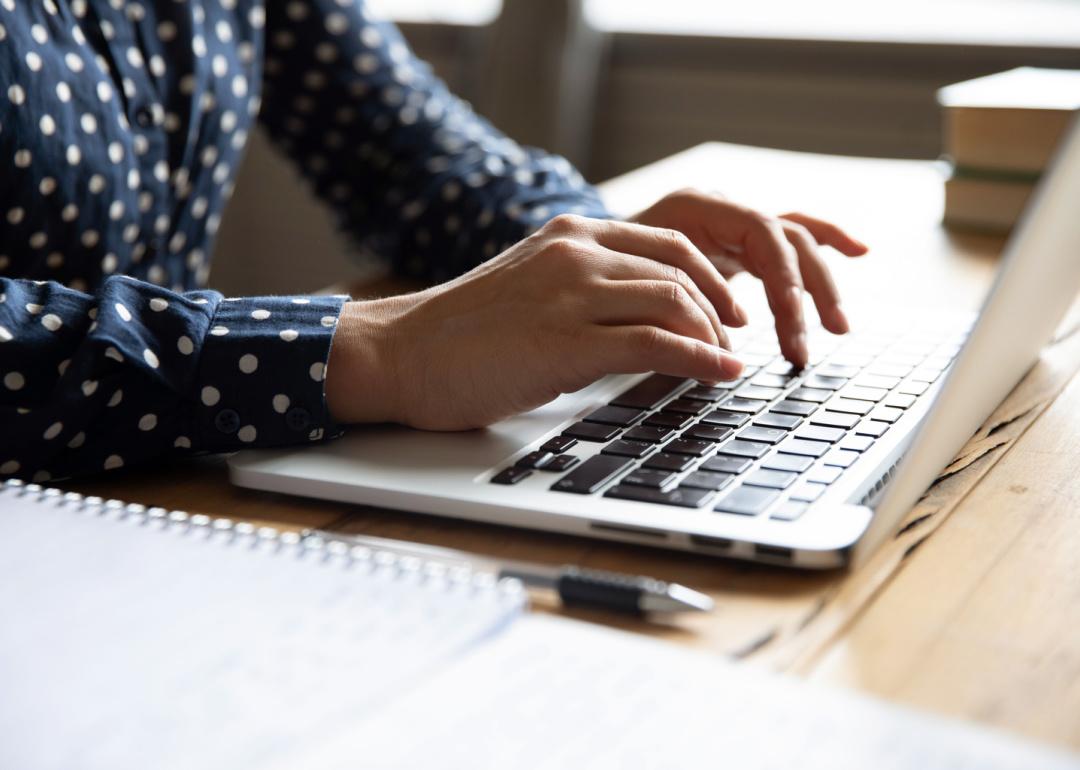 fizkes // Shutterstock
'What time works best for you?' and the folly of 'circling back'
Are you organizing a meeting or looking to get some face time with someone? Avoid asking broadly what time they're available. It can be helpful to move toward the other person in terms of your effort in the engagement.
When you're looking to connect with someone away from email, an open-ended question only prolongs the back and forth. It's a good rule of thumb to treat people you want to work with as though their time is as important, if not more, than your own.
Cut to the chase and suggest a few times that will work with your schedule while showing you're open to other suggestions.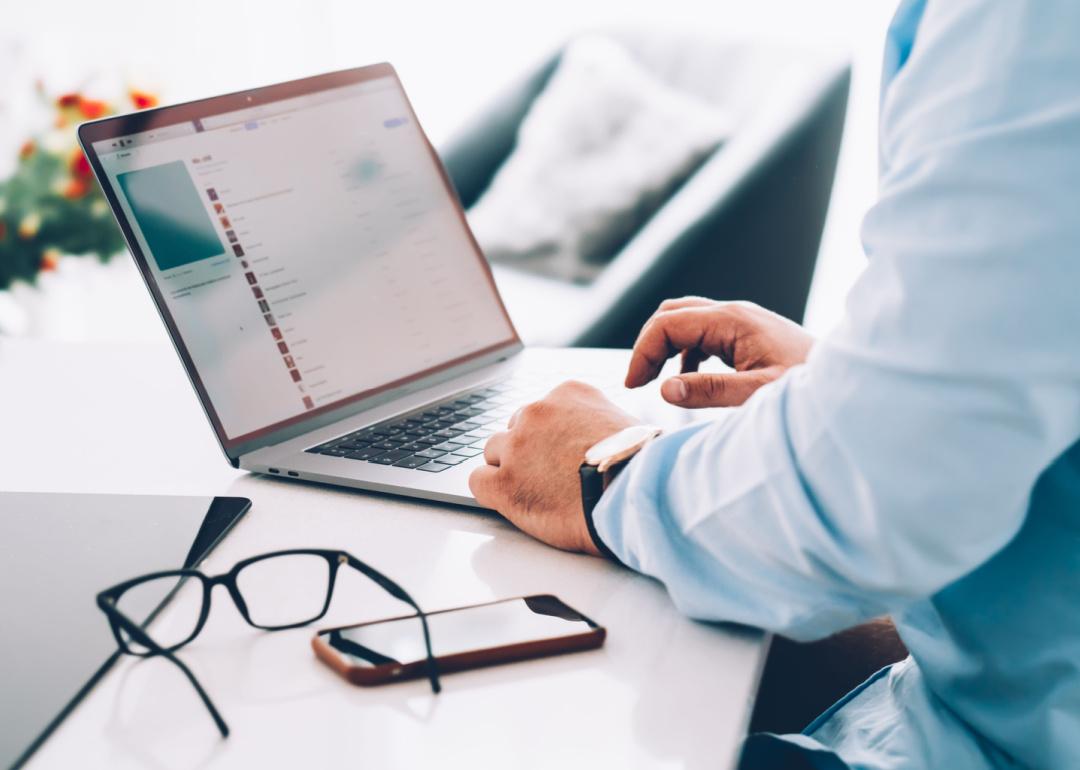 GaudiLab // Shutterstock
'Try'
A prolific business mentor once told his pupil: "Do or do not. There is no try."
Ah, wait, that was Yoda who said that. Nonetheless, he had a point that shouldn't be lost when communicating effectively through email.
There is a lot of trying that happens in the course of business. Sales associates try to woo new customers and clients. Executives try to appease shareholders when the market disagrees with a particular investment. But attitude is everything, and your authoritative nature will stand out when you stop saying you will try to do things.
Using the word try can be interpreted as a half-hearted commitment. Tell people what you intend to do and, if necessary, include any limitations or hurdles you anticipate. And then give it your all.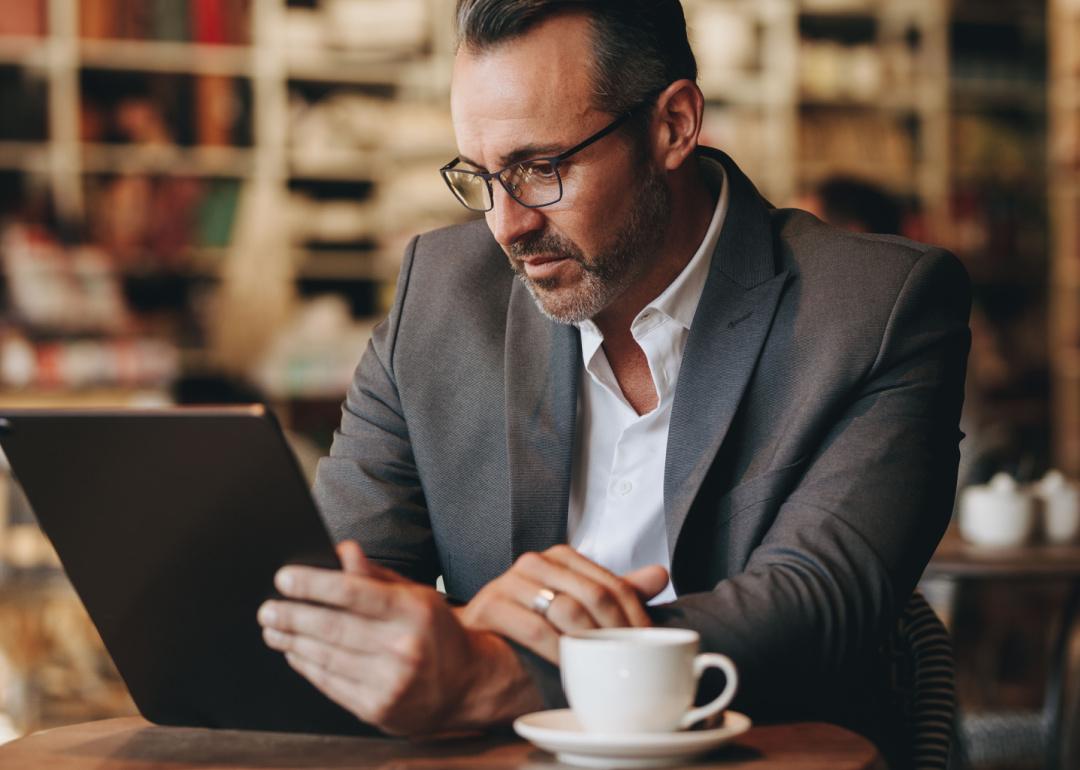 Jacob Lund // Shutterstock
'Fine'
Passive aggressiveness is lurking everywhere in today's age of text messaging, Slack and social media. More than that, people could mistakenly read passive aggression in common phrases you may use regularly.
Words like "fine" and phrases including "per my last email" may be used with the best intentions but can be interpreted negatively by the recipient. The last thing you want the person on the other end of an email to do is assume the wrong tone in your message.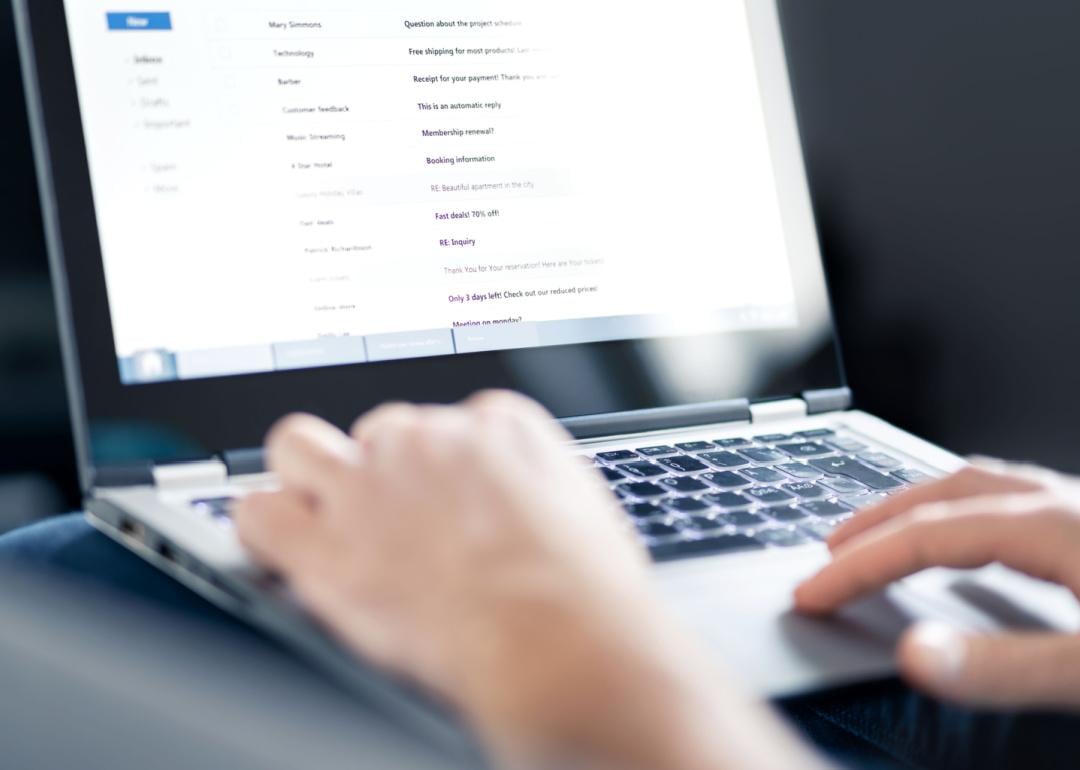 Tero Vesalainen // Shutterstock
'I'm connecting you with …'
When connecting people in your network via email be sure to observe the "double opt-in" rule.
Double opt-in means you're independently getting permission from each party that they have the time, resources, and will to participate in the meeting. Both parties are opting to meet each other before you send the introduction email.
Networking gets deals done. But springing a connection with somebody can be detrimental to the business outcome if both parties aren't invested beforehand. Avoid wasting everyone else's time and have those independent conversations with each party ahead of time.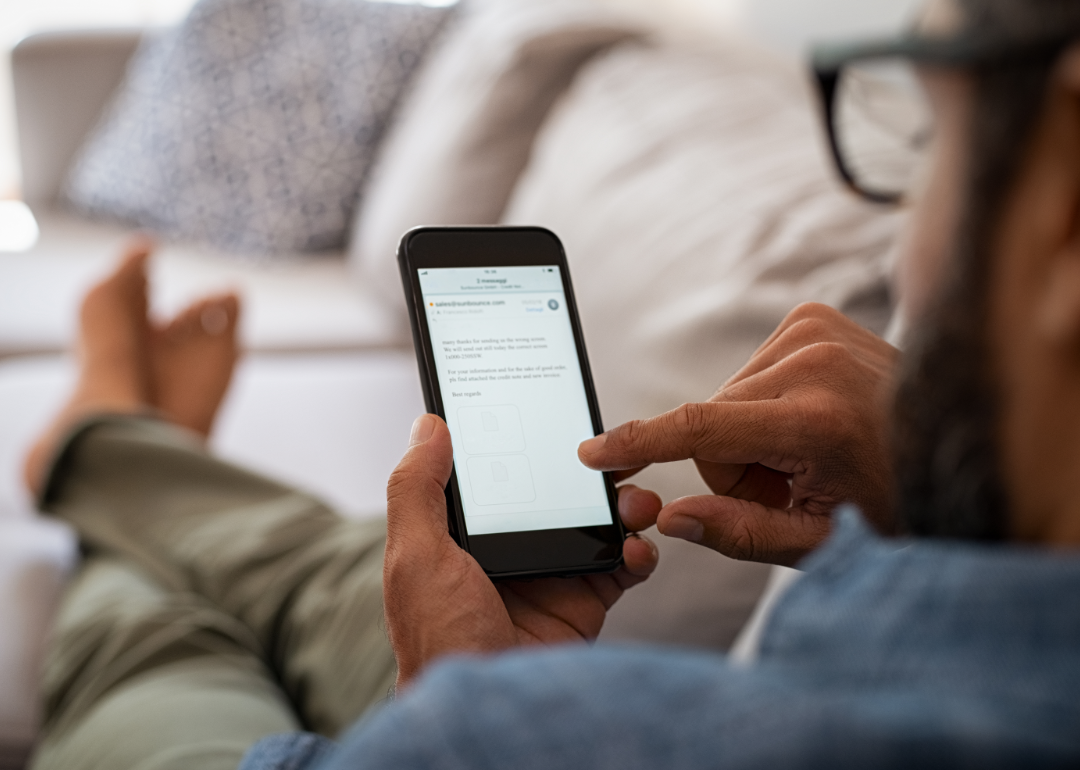 Canva
'Re:'
It's time to leave filler text and basic subject lines in the dust.
Over the last decade, the proliferation of email newsletters has given marketing professionals troves of metrics that show us what makes customers open marketing emails and even what is most effective in getting the recipient to take action.
You can employ similar techniques in crafting subject lines in emails to colleagues and prospective business partners or clients. Adding a call to action in the subject is one way of setting expectations for how the recipient should interact with your message.
Billions of emails are sent through the email marketing platform Mailchimp every month; the company has found that people respond to a sense of urgency in subject lines.
What outcome are you hoping for with the email you're sending? Does the person on the other end need to make a decision?
Don't overthink it—state "decision required" or "feedback needed" in front of a brief proposal description separated by a colon or hyphen. This can also be useful when sharing things with colleagues outside of regular business hours. Don't want them to stress over it? State it up front by tagging "not urgent" in your subject line.
This story originally appeared on Pyn and was produced and
distributed in partnership with Stacker Studio.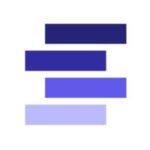 Founded in 2017, Stacker combines data analysis with rich editorial context, drawing on authoritative sources and subject matter experts to drive storytelling.