Asian stocks rally ahead of key US inflation data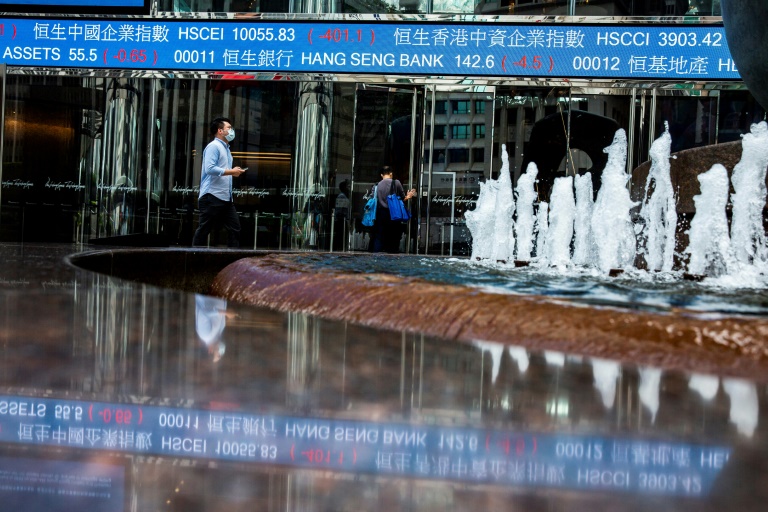 Asian stocks continued a global rally on Tuesday morning, ahead of the release of key US consumer price data that is expected to show slightly slowing inflation in the world's largest economy.
Stocks rose in Japan, Australia, Singapore and Taiwan at the open, with Hong Kong, South Korea and Shanghai also gaining after reopening following a public holiday.
US consumer price index (CPI) data will be released on Tuesday, with analysts expecting inflation to slow to eight percent, driven mostly by falling gasoline prices. US inflation hit a 40-year high in June, touching 9.1 percent.
The ease in inflation, however, is unlikely to slow the pace of the US Federal Reserve's tightening of monetary policy, with another 75-basis-point interest rate hike expected at its meeting next week.
The Fed has already instituted two consecutive rate hikes of that amount, and in recent days bank chief Jerome Powell has indicated that the increases will continue until inflation is tamed.
While the overall US inflation number is expected to slow, prices for food and housing are expected to have increased, raising the strain on household budgets.
"Risks remain skewed to the upside, due to an uncertain outlook for key inputs, including agricultural and energy commodities, as well as the pass-through of wage gains in a tight labour market," according to Barclays US analysts Pooja Sriram and Jonathan Hill.
Last week, the European Central Bank also adopted a policy of monetary tightening, raising its key rate by a historic 75 basis points, with analysts expecting a similar-sized increase at the next policy meeting in October.
– 'Locked in' –
US stocks on Monday ended bullish: the broad-based S&P 500 advanced 1.1 percent, continuing the upswing last week that snapped a three-week losing streak.
"Wall Street is locked into Tuesday's inflation report that will likely show pricing pressure relief but will not change the Fed from maintaining an aggressive stance of tightening monetary policy," said Edward Moya, senior market analyst at OANDA.
"Even if inflation falls below the 8 percent level, the Fed should still deliver a 75-basis-point rate hike at the September 21st policy decision."
The euro stabilised in early Asian trading to 1.0125 against the dollar on Tuesday, after a surge a day earlier that saw it gain 1.4 percent against the US currency and 1.6 percent against the yen, before paring those increases in later trading.
Oil prices on Tuesday were down by close to a percentage point, as investors continue to speculate on the effect of slowing demand in overheating major markets, especially in China, where a harsh zero-Covid policy continues to negatively affect economic activity.
In addition to US CPI figures on Tuesday, other key data expected later this week will include US retail sales and industrial production on Thursday; China home and retail sales as well as industrial production on Friday; and Euro area CPI, also on Friday.
– Key figures at around 0230 GMT –
Tokyo – Nikkei 225: UP 0.2 percent at 28,591.50 
Hong Kong – Hang Seng Index: UP 0.3 percent at 19,425.88
Shanghai – Composite: UP 0.1 percent at 3,266.39
New York – Dow: UP 0.7 percent at 32,381.34 (close)
London – FTSE 100: UP 1.7 percent at 7,473.03 points (close)
Euro/dollar: UP at $1.0125 from $1.0120  
Pound/dollar: UP at $1.1682 from $1.1680 
Euro/pound: UP at 86.67 pence from 86.64 pence 
Dollar/yen: DOWN at 142.52 yen from 142.82 yen  
Brent North Sea crude: DOWN 0.8 percent at $93.26 per barrel
West Texas Intermediate: DOWN 0.8 percent at $87.12 per barrel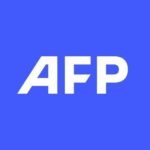 With 2,400 staff representing 100 different nationalities, AFP covers the world as a leading global news agency. AFP provides fast, comprehensive and verified coverage of the issues affecting our daily lives.
Crypto here to stay, must be regulated: Hong Kong treasury chief
Hong Kong has decided to let retail investors trade cryptocurrency under its new regulatory regime because "virtual assets are going to stay", the city's minister overseeing financial services said Tuesday.
Cryptocurrencies have been banned in mainland China since 2021, but the former British colony, which has a separate financial system and regulators, has announced plans to become a major digital asset hub.
From June 1, authorities will begin accepting applications for licences from cryptocurrency exchanges that will allow them to sell major tokens including bitcoin and ether to individual traders.
"Despite the potential risks involved, (virtual assets) also carries with it fundamental value," Christopher Hui, Hong Kong's secretary for financial services and the treasury, told AFP in an interview.
"So for these positive elements to be harnessed, these activities have to be allowed in a regulated way."
Regulators around the world are examining cryptocurrencies with renewed urgency following the collapse of trading platform FTX last year and other high-profile failures in the sector.
Hong Kong was initially hesitant to allow crypto exchanges to take on retail clients, but Hui acknowledged that there was "considerable interest" in trading.
Asked whether Beijing backed Hong Kong's plans to open up crypto trading, Hui said the finance hub charts its path by following the emerging global consensus.
"Different jurisdictions will adopt the right approach to their own market, and Hong Kong is no exception," he said.
"We are an open market… So while different jurisdictions have different laws and requirements, I think what we should do is based on what we are good at."
The government's pivot toward crypto and fintech coincides with Hong Kong's recent reopening following three years of tough Covid policies that isolated it internationally and drove talent away.
Hong Kong's international business reputation also took a hit as Beijing cracked down on political freedoms after mass democracy protests in 2019.
The promise of fresh crypto exchange regulations has attracted more than 80 enquiries with the city's investment promotion agency, the treasury chief told AFP.
"One thing that has been very obvious is that Hong Kong is back to usual," he said. "We are back to business."
– 'Right guardrails' –
During a public consultation that ended in March, some crypto firms bemoaned stringent proposals that made compliance potentially costly.
One concession made by regulators was to lower the insurance coverage requirement down to 50 percent for virtual assets held by clients in "cold storage" — a more secure way of storing crypto offline.
"For technical reasons, of course cold storage presents lesser risk for hacking," Hui said, saying the shift was to reflect risks in a proportional way.
Under the new rules, crypto exchanges must assess a client's risk tolerance and knowledge of cryptocurrencies, and impose risk-exposure limits.
"Investors have to be in the know in terms of what they are going into," Hui said, adding that education is a priority.
But authorities have yet to specify the exact threshold for crypto knowledge needed for a retail investor to trade — one of several implementation details left up in the air.
Hong Kong's securities regulators will issue guidelines later, Hui said.
Crypto-related scams are a burgeoning problem in Hong Kong, with the city last year recording more than 2,300 such cases with total losses of HK$1.7 billion ($217 million), according to police.
"We understand the risk, we at the same time put in the right guardrails," Hui told AFP.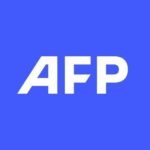 With 2,400 staff representing 100 different nationalities, AFP covers the world as a leading global news agency. AFP provides fast, comprehensive and verified coverage of the issues affecting our daily lives.
France opens its first electric car battery factory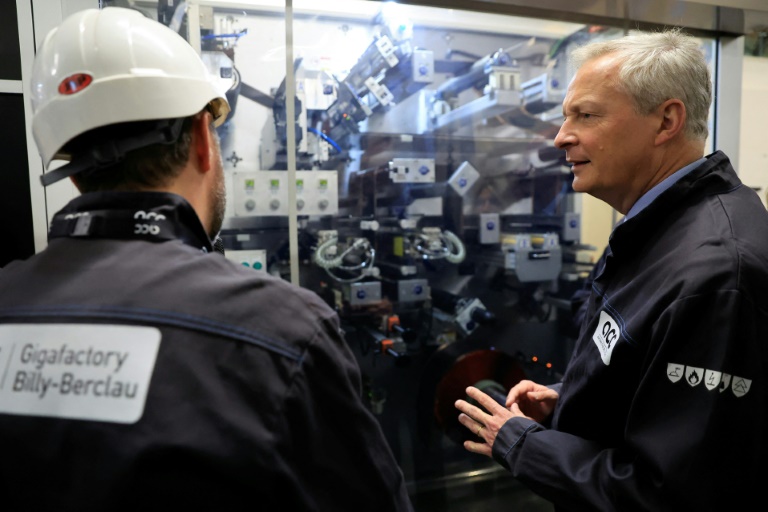 France launched its first factory for electric vehicle batteries on Tuesday, taking a big step in its race to build up a sector dominated by China.
The plant in Billy-Berclau is the first in a clutch of factories that are due to open over the next three years in a northern corridor billed as a "Battery Valley" for the rapidly growing industry.
The "gigafactory" is owned by Automotive Cells Company, a partnership between French energy giant TotalEnergies, Germany's Mercedes-Benz and US-European automaker Stellantis, which produces a range of brands including Peugeot, Fiat and Chrysler.
French Economy Minister Bruno Le Maire, who attended the opening ceremony, likened the factory to the creation of Airbus, which turned Europe into a powerhouse in the aircraft manufacturing sector.
"The European Union must flex its muscles" in terms of industry as "China will give no quarter", he said.
German Transport Minister Volker Wissing said the facility, along with two other ACC factories due to open in his country and Italy, will ensure that "Europe remains at the forefront of global progress tomorrow".
The heads of Mercedes, Stellantis and TotalEnergies also attended the event.
Building up the battery industry is at the heart of President Emmanuel Macron's "reindustrialisation" plan for France.
The ACC factory is the length of six football pitches. Production is due to begin this summer.
– 'Battery Valley' –
Europe is racing to step up its production of batteries and electric vehicles as the European Union has set a 2035 deadline to phase out the sale of new fossil fuel cars.
Around 50 battery factory projects have been announced in the EU in recent years as the bloc scrambles to meet its goal of becoming climate neutral by 2050.
The ACC factory is the first of four due to open in the burgeoning "Battery Valley" in the Hauts-de-France region.
Sino-Japanese group AESC-Envision is building a plant near the city of Douai which will supply French automaker Renault from early 2025.
French startup Verkor is scheduled to begin production at a facility in Dunkirk from mid-2025.
Taiwan's ProLogium has also chosen the coastal city for its first overseas factory, with output to start in 2026.
The French government has set a target of producing two million electric vehicles per year by 2030.
The ACC plant is expected to supply 500,000 vehicles per year by then.
– China, US competition –
France hopes to produce enough batteries for its car industry by 2027 and later become an exporter.
But it faces higher energy costs than China or the United States.
China is the world leader in electric car battery production and also dominates the production of the raw materials needed to make them.
Europe also faces stiff competition from the United States, which is heavily subsidising the sector through the Inflation Reduction Act, which includes $370 billion in clean energy incentives.
Out of the seven billion euros ($7.5 billion) invested for the ACC project, 1.2 billion euros came from public funds.
While Battery Valley is expected to recruit more than 20,000 people in the next few years, French unions worry about the electric vehicle industry's impact on jobs.
Some 100 people staged a protest on Tuesday against the planned closure of a Stellantis site in Douvrin.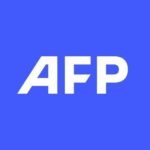 With 2,400 staff representing 100 different nationalities, AFP covers the world as a leading global news agency. AFP provides fast, comprehensive and verified coverage of the issues affecting our daily lives.
AI poses 'extinction' risk, say experts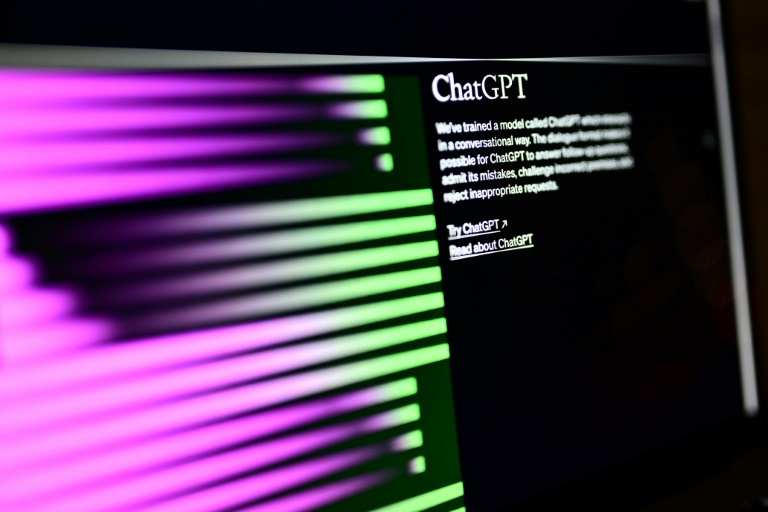 Global leaders should be working to reduce "the risk of extinction" from artificial intelligence technology, a group of industry chiefs and experts warned on Tuesday.
A one-line statement signed by dozens of specialists, including Sam Altman whose firm OpenAI created the ChatGPT bot, said tackling the risks from AI should be "a global priority alongside other societal-scale risks such as pandemics and nuclear war".
ChatGPT burst into the spotlight late last year, demonstrating an ability to generate essays, poems and conversations from the briefest of prompts.
The program's wild success sparked a gold rush with billions of dollars of investment into the field, but critics and insiders have raised the alarm.
Common worries include the possibility that chatbots could flood the web with disinformation, that biased algorithms will churn out racist material, or that AI-powered automation could lay waste to entire industries.
– Superintelligent machines –
The latest statement, housed on the website of US-based non-profit Center for AI Safety, gave no detail of the potential existential threat posed by AI.
The center said the "succinct statement" was meant to open up a discussion on the dangers of the technology.
Several of the signatories, including Geoffrey Hinton, who created some of the technology underlying AI systems and is known as one of the godfathers of the industry, have made similar warnings in the past.
Their biggest worry has been the rise of so-called artificial general intelligence (AGI) — a loosely defined concept for a moment when machines become capable of performing wide-ranging functions and can develop their own programming.
The fear is that humans would no longer have control over superintelligent machines, which experts have warned could have disastrous consequences for the species and the planet.
Dozens of academics and specialists from companies including Google and Microsoft — both leaders in the AI field — signed the statement.
It comes two months after Tesla boss Elon Musk and hundreds of others issued an open letter calling for a pause in the development of such technology until it could be shown to be safe.
However, Musk's letter sparked widespread criticism that dire warnings of societal collapse were hugely exaggerated and often reflected the talking points of AI boosters.
US academic Emily Bender, who co-wrote an influential papers criticising AI, said the March letter, signed by hundreds of notable figures, was "dripping with AI hype".
– 'Surprisingly non-biased' –
Bender and other critics have slammed AI firms for refusing to publish the sources of their data or reveal how it is processed — the so-called "black box" problem.
Among the criticism is that the algorithms could be trained on racist, sexist or politically biased material.
Altman, who is currently touring the world in a bid to help shape the global conversation around AI, has hinted several times at the global threat posed by the technology his firm is developing.
"If something goes wrong with AI, no gas mask is going to help you," he told a small group of journalists in Paris last Friday.
But he defended his firm's refusal to publish the source data, saying critics really just wanted to know if the models were biased.
"How it does on a racial bias test is what matters there," he said, adding that the latest model was "surprisingly non-biased".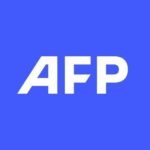 With 2,400 staff representing 100 different nationalities, AFP covers the world as a leading global news agency. AFP provides fast, comprehensive and verified coverage of the issues affecting our daily lives.