Biden tours Detroit Auto Show, highlighting electric vehicle push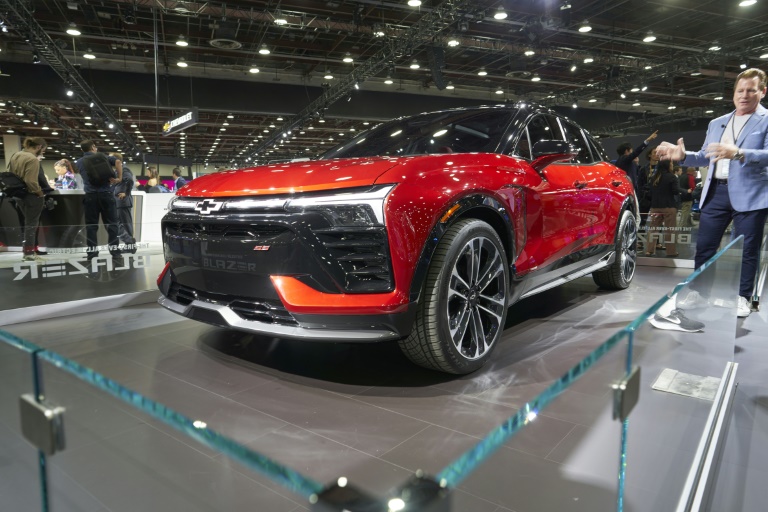 A revived Detroit Auto Show kicked off in earnest Wednesday, with US car giants showcasing a mix of gasoline and electric vehicles (EV) ahead of an address by President Joe Biden.
Wednesday's media day opened with presentations by General Motors and Stellantis brands ahead of the speech by Biden, who toured the showroom floor in his latest visit to Michigan, a critical presidential swing state.
The presidential visit has boosted the profile of the Detroit gathering, but Biden's presence also forced a last-minute rejiggering of the schedule in the first Detroit show since 2019 following pandemic cancelations.
The gathering, shifted to fall from its old January time slot, is much smaller than in years past, with most foreign automakers and newer players like Tesla not presenting.
While gasoline-powered cars still dominate US roads, Detroit auto giants are unveiling more and more EVs as they pump billions of dollars in investment in a bid to wrest control of a growing market from Tesla and newer upstarts amid concerns over climate change and petroleum dependency.
"People are on the precipice of a massive adoption of EVs," Chevrolet Vice President Steve Majoros told AFP shortly before presenting the General Motors brand's electric versions of top-selling trucks.
"More and more Americans are ready," said Majoros, pointing to the boost to consumer confidence from the increased number of EV charging stations.
Chevy, which unveiled Wednesday a performance edition of its Tahoe gasoline-powered truck, plans this weekend to launch a new media blitz highlighting its electric vehicle offerings at different price points in ways that will lead to "mainstream EV adoption at scale," Majoros told the gathering.
Stellantis brand Jeep released a 30-year commemorative edition of the popular Grand Cherokee SUV, as well as a new fifth-generation model that is the first Jeep plug-in hybrid.
– Corvette fan –
Midway through the morning, the Detroit convention center was cleared of journalists to secure the space for Biden, who was greeted by GM Chief Executive Mary Barra and other top GM officials before test-driving the Cadillac Lyriq, a luxury EV.
The US president said he liked the Lyriq, but took a particular shine to an Orange Corvette he had earlier examined, according to a White House pool press report.
"He said he's driving it home," Barra said of Biden's reaction to the Corvette, a gasoline-powered vehicle.
Biden, who also met with top brass from Stellantis and Ford, as well as labor and Michigan political leaders, is expected to tout major legislative victories in recent weeks on federal funding for semiconductor investment and climate change mitigation.
A White House fact sheet highlighted a deluge of investment decisions by companies that have amounted to nearly $85 billion in investment on manufacturing of EVs, batteries, and chargers in the United States since Biden took office.
"The President's economic plan has generated an American, EV manufacturing boom that is creating new economic opportunity and tens of thousands of good-paying and union jobs across the country," the fact sheet said.
Biden has a long and generally warm relationship with Detroit giants after presiding as vice president over the bailouts following the 2008 financial crisis.
As president, he has visited both GM and Ford.
Biden "has given a lot of kudos to the Detroit automakers," said Jessica Caldwell, executive director of insights for the automotive research firm Edmunds.
"He's been seen driving a lot of their products at the White House and all sorts of other places."
– Sourcing rules –
But automakers have been griping about a provision in the just-passed Inflation Reduction Act that sets strict sourcing requirements for federal EV subsidies.
The requirement is meant to prod automakers into using EV batteries produced in North America as well as critical materials sourced from North America or countries with which the United States has a free trade agreement.
Automakers are hoping officials in Washington may show flexibility in implementing the rule.
"There's still a lot of guidance the government has to come forward with," said Chevrolet's Majoros. "We're looking at future plans, we're studying how things might adapt what we do from a sourcing perspective."
Majoros said it is too soon to say whether the rule will prevent new subsidies for key vehicles, such as the Equinox, an SUV unveiled last Thursday with a starting price of $30,000, an affordable level in a pricey space.
The GM brand plans to begin modest production of the Equinox in 2023, but that 2024 would be a "big year" with higher output, Majoros said. Production will go still higher in 2025, but Chevy isn't releasing specific targets.
Majoros said Chevrolet has capacity to "flex" output depending on demand, adding, "There's a lot of questions about the rate at which industry will adapt."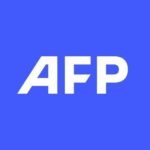 With 2,400 staff representing 100 different nationalities, AFP covers the world as a leading global news agency. AFP provides fast, comprehensive and verified coverage of the issues affecting our daily lives.
UK eyes big TikTok fine over child privacy lapse
Britain on Monday warned it could fine TikTok £27 million ($29 million) over a potential failure to protect children's privacy on the Chinese-owned video app.
The Information Commissioner's Office said the social media company "may have processed the data of children under the age of 13 without appropriate parental consent".
The ICO also found that the short-form video platform may have "failed to provide proper information to its users in a concise, transparent and easily understood way".
The watchdog has served the group with a notice of intent — which is a legal document that precedes a possible fine — over the possible breach of UK data protection law.
"We all want children to be able to learn and experience the digital world, but with proper data privacy protections," said Information Commissioner John Edwards.
"Companies providing digital services have a legal duty to put those protections in place, but our provisional view is that TikTok fell short of meeting that requirement."
In response, TikTok said it disagreed with the ICO's provisional views and stressed that no final conclusions had been reached.
"While we respect the ICO's role in safeguarding privacy in the UK, we disagree with the preliminary views expressed and intend to formally respond to the ICO in due course," TikTok said in a statement.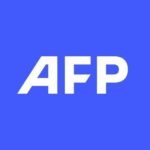 With 2,400 staff representing 100 different nationalities, AFP covers the world as a leading global news agency. AFP provides fast, comprehensive and verified coverage of the issues affecting our daily lives.
Apple to make iPhone 14 in India in shift away from China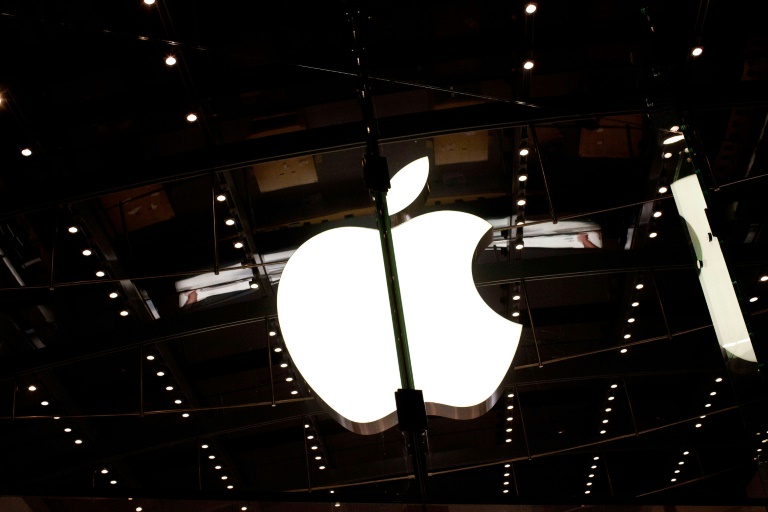 Apple will manufacture its new flagship smartphone in India, the US tech giant said Monday, as it seeks to diversify production away from a dependence on China.
The iPhone supply chain is based mainly in China but the country's zero-Covid policies and tensions with the United States have hurt production, analysts say.
"We're excited to be manufacturing iPhone 14 in India," Apple said in a brief statement.
The California-based firm already makes older iPhone models in India via Taiwanese manufacturers such as Foxconn, which has a factory in the southern state of Tamil Nadu.
The latest announcement comes just weeks after Apple launched new smartphones. The tech behemoth is commencing production of the iPhone 14 in India much earlier than it did for previous models, Canalys analyst Sanyam Chaurasia said.
"Over the last couple of years, it has been increasingly diversifying its supply chain to India," Chaurasia told AFP.
About 7.5 million iPhones — around three percent of Apple's global production — were made in India last year, the analyst added.
"We expect that the local production of iPhones could reach more than 11 million this year," he said.
Apple's announcement will be a boost to Prime Minister Narendra Modi's "Make in India" strategy under which he has urged foreign businesses to manufacture goods in the South Asian nation.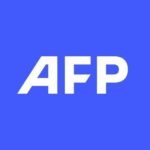 With 2,400 staff representing 100 different nationalities, AFP covers the world as a leading global news agency. AFP provides fast, comprehensive and verified coverage of the issues affecting our daily lives.
US charges Boeing with misleading investors on 737 MAX safety, fined $200 mn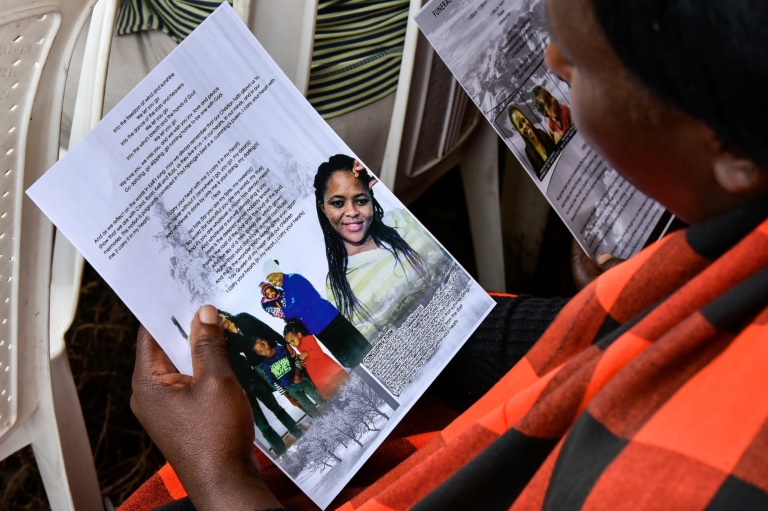 US securities officials fined Boeing $200 million over the aviation giant's misleading assurances about the safety of the 737 MAX airplane following two deadly crashes, regulators announced Thursday.
Boeing agreed to the penalty to settle charges it "negligently violated the antifraud provisions" of US securities laws, the Securities and Exchange Commission said in a statement, saying the company and its leader "put profits over people."
Boeing's former chief executive, Dennis Muilenburg, also agreed to pay $1 million to settle the same charges in the civil case.
The settlement marks the latest hit to Boeing over the MAX following the Lion Air Crash in Indonesia in October 2018 and the Ethiopian Airlines crash in Ethiopia in March 2019, which together claimed nearly 350 lives.
One month after the first crash, a Boeing press release approved by Muilenburg "selectively highlighted certain facts," implying pilot error and poor aircraft maintenance contributed to the crash.
The press release also attested to the aircraft's safety, not disclosing that Boeing knew a key flight handling system, the Maneuvering Characteristics Augmentation System (MCAS), posed safety issues and was being redesigned.
After the second crash, Boeing and Muilenburg assured the public that there was "no surprise or gap" in the federal certification of the MAX despite being aware of contrary information, the SEC said.
– Boeing 'failed' –
"In times of crisis and tragedy, it is especially important that public companies and executives provide full, fair, and truthful disclosures to the markets," said SEC Chair Gary Gensler in a press release.
"The Boeing Company and its former CEO, Dennis Muilenburg, failed in this most basic obligation. They misled investors by providing assurances about the safety of the 737 MAX, despite knowing about serious safety concerns."
The SEC said both Boeing and Muilenburg, in agreeing to pay the penalties, did not admit or deny the agency's findings.
Boeing said the agreement "fully resolves" the SEC's inquiry and is part of the company's "broader effort to responsibly resolve outstanding legal matters related to the 737 MAX accidents in a manner that serves the best interests of our shareholders, employees, and other stakeholders," a company spokesman said.
"We will never forget those lost on Lion Air Flight 610 and Ethiopian Airlines Flight 302, and we have made broad and deep changes across our company in response to those accidents."
US air safety authorities cleared Boeing's 737 MAX to resume service in November 2020 following a 20-month grounding after the crashes.
A principal cause of the two crashes was identified as the MCAS, which was supposed to keep the plane from stalling as it ascended but instead forced the nose of the plane downward. The Federal Aviation Administration required Boeing to upgrade this system to address the flaw.
In January 2021, Boeing agreed to pay $2.5 billion to settle a US criminal charge over claims the company defrauded regulators overseeing the 737 MAX.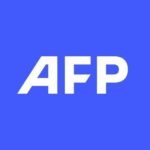 With 2,400 staff representing 100 different nationalities, AFP covers the world as a leading global news agency. AFP provides fast, comprehensive and verified coverage of the issues affecting our daily lives.