El Salvador marks 1st year of Bitcoin use as confidence wanes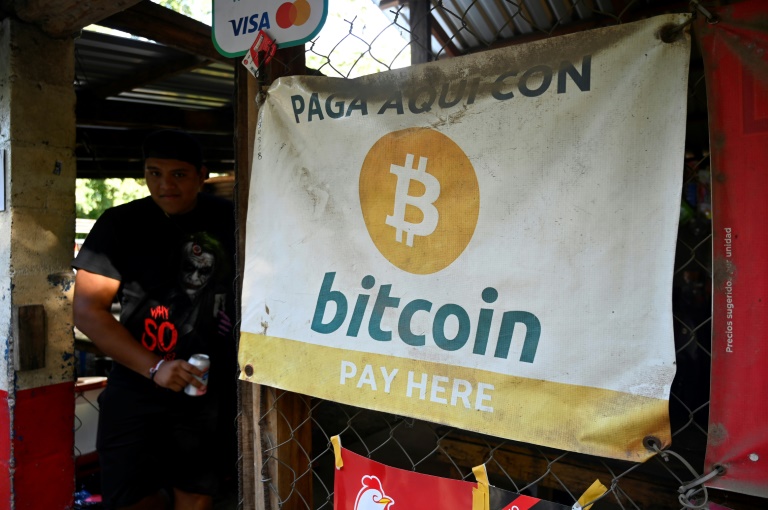 A year ago, El Salvador began accepting Bitcoin as legal tender following a controversial and much criticized decision by President Nayib Bukele.
All seemed rosy for the first few months as citizens enthusiastically embraced the new opportunity, but Bitcoin's value has plummeted since and some experts say the move has been a failure.
Maria Aguirre, 52, a shopkeeper in the El Zonte seaside resort that has been a major center for Bitcoin use, says things were going well last year as Bitcoin's value rose from $52,660 at opening on September 7, 2021, to briefly over $68,000 a couple of months later.
"But over the last five months it's been only falling," said Aguirre, who continues to accept Bitcoin transactions.
Bitcoin has dipped under $20,000 for most of this September.
In El Zonte, around 60 kilometers southwest of capital San Salvador, Bitcoin was already being used before Bukele's move, which was designed to encourage a population where only 35 percent of people owned an account at a financial institution in 2021, according to the World Bank.
El Salvador became the first country to accept Bitcoin as legal tender, alongside the US dollar that has been the official currency for two decades.
The government even created the Chivo electronic wallet and granted each user the equivalent of $30.
By January, the application had been downloaded four million times, according to Bukele — an impressive amount in a country of 6.6 million, although with a diaspora of three million living mostly in the United States.
Bukele's idea was to ensure that remittances, which make up 28 percent of El Salvador's GDP, be sent by Chivo meaning less money lost in commission to exchange agencies.
However, former central bank president Carlos Acevedo says the body's records show that "less than two percent of remittances are arriving through digital wallets, which means that this hasn't been a benefit either."
University student Carmen Majia, 22, said she used Bitcoin in the beginning "but given how things are going, now I don't trust it and I uninstalled the application."
– Volatility –
When Bukele's plan was launched, Aguirre had already been using Bitcoin for eight months in the Pacific seaside resort that is popular with surfers.
After Bitcoin shot up in value between September and November 2021, Bukele announced a plan to build Bitcoin City — a tax haven for cryptocurrencies and blockchain technology on the Gulf of Fonseca that would be powered by geothermal energy from the Conchagua volcano.
To build it, Bukele was going to issue $1 billion in Bitcoin bonds but those plans were delayed by the volatile cryptocurrency market that saw some less robust currencies crash and Bitcoin take a huge hit.
According to the credit rating company Moody's, Bukele's plan has cost El Salvador $375 million.
Taking advantage of the drop in value, Bukele bought 80 Bitcoins at $19,000 each in July, taking El Salvador's total holdings to 2,381 units of the cryptocurrency, all bought over the last year.
In June he told compatriots to "stop looking at the graph" insisting that Bitcoin is a secure investment that will bounce back up.
"Patience is the key," he said.
– Little enthusiasm –
But Acevedo insists that the use of Bitcoin "really has not worked" and that "so far it has really been a failed bet."
But not a total failure "because it could recover and get out of this crypto winter."
Acevedo says Bitcoin has not produced Bukele's stated aim of "financial inclusion" and its fall in value has "psychologically influenced people who do not view it with enthusiasm."
The adoption of Bitcoin has also complicated El Salvador's attempts to secure a $1.3 billion loan from the International Monetary Fund, which had urged against the move.
Faced with a warning that the country could default over its public debt that has surpassed 80 percent of GDP, Bukele announced in June a plan to buy back bonds due to expire in 2023 and 2025.
He insists the country has the cash to do so.
That reduced the country's risk from 35 percent to 25 percent but Acevedo says El Salvador will not be able to return to the debt markets until that figure comes down to "at least five percent."
In El Zonte, Cheetara Hasbún, a hotel employee, still thinks Bitcoin is a "good payment" method and just "needs more time, as was given to the dollar."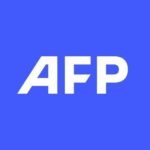 With 2,400 staff representing 100 different nationalities, AFP covers the world as a leading global news agency. AFP provides fast, comprehensive and verified coverage of the issues affecting our daily lives.
Apple wins 728-mn-euro cut to France antitrust fine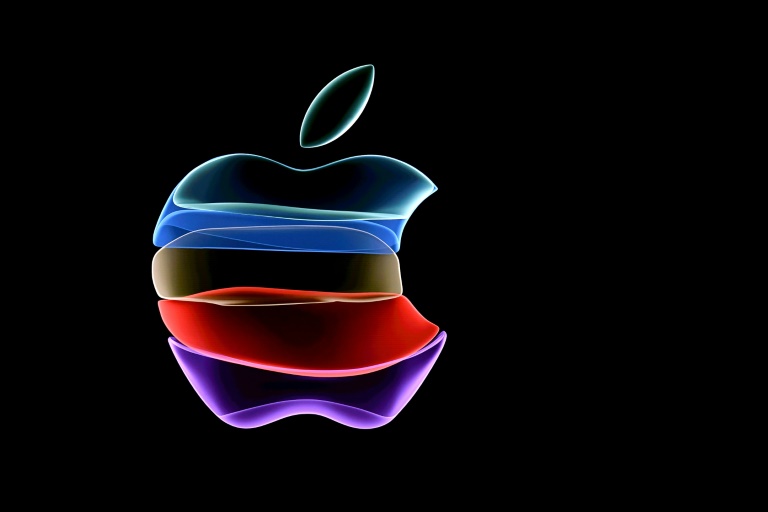 A French court on Thursday slashed more than 700 million euros from a record 1.1-billion-euro fine imposed on US tech giant Apple in 2020, sources close to the case told AFP.
France's competition authority levied the fine — its biggest ever — after concluding that the firm squeezed independent sellers of Apple products as it tried to push buyers towards its own stores and preferred retailers.
But the Paris appeal court revised the decision and knocked 728 million from the fine, meaning Apple still faces having to pay 370 million euros.
Apple says the fine is unfair and told AFP the whole complaint should be quashed.
"We consider that the decision should have been annulled in its entirety and plan to appeal to the French supreme court," the firm told AFP in a statement.
"The decision concerns practices that go back more than 10 years and that even the French competition authority has recognised as no longer being in force."
The initial case was made up of three linked complaints — one was dismissed by the appeals court and two were upheld.
Sources close to the case, who did not want to be named because of the sensitivity of the issue, confirmed the amounts and the details of the decision.
The Paris appeals court told AFP the ruling would be made public on Friday.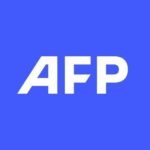 With 2,400 staff representing 100 different nationalities, AFP covers the world as a leading global news agency. AFP provides fast, comprehensive and verified coverage of the issues affecting our daily lives.
Former Uber security chief convicted in hack cover-up: reports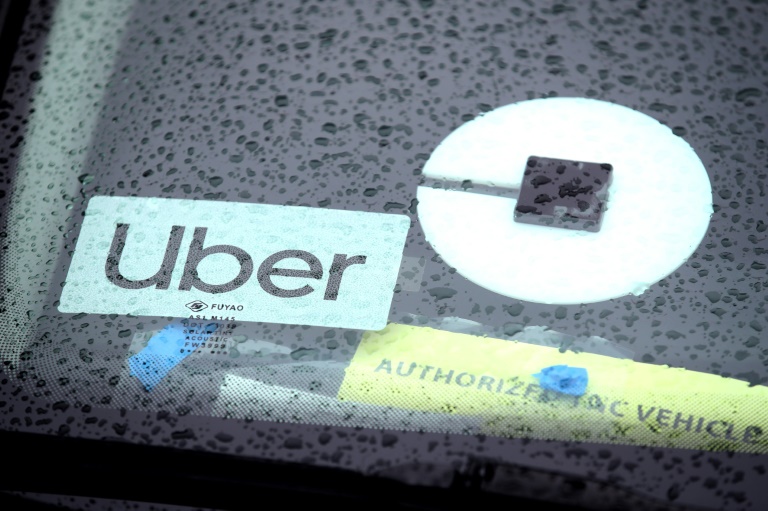 A jury on Wednesday found Uber's former security chief guilty of federal crimes for covering up a massive hack that compromised personal information of users and drivers, according to US media reports.
Joseph Sullivan was found guilty of obstructing the work of the Federal Trade Commission and of failing to let authorities know about a crime when he hid a 2016 hack instead of reporting it, according to news outlets.
Sullivan could be sentenced to prison time.
Sullivan sought to pay off the hackers by funneling money through a "bug bounty" program that rewards developers for revealing security vulnerabilities without doing any harm, according to the criminal complaint.
Uber paid the hackers $100,000 in bitcoin cryptocurrency in December 2016, and Sullivan wanted them to sign non-disclosure agreements promising to keep mum about the affair, prosecutors said.
Sullivan was Uber chief security officer from April 2015 to November 2017.
The criminal complaint maintains that Sullivan deceived Uber's new chief executive Dara Khosrowshahi, appointed in mid-2017 to replace Travis Kalanick, about the breach.
"Silicon Valley is not the Wild West," US Attorney David Anderson for the Northern District of California said in a statement when the charges were filed.
"We will not tolerate corporate cover-ups. We will not tolerate illegal hush money payments."
Two members of the Uber information security team who "led the response" that included not alerting users about the data breach were let go from the San Francisco-based company, according to Khosrowshahi.
The Uber chief said he had learned that outsiders broke into a cloud-based server used by the company for data and downloaded a significant amount of information.
Stolen files included names, email addresses and mobile phone numbers for millions of riders, and the names and driver license information of some 600,000 drivers, according to Uber.
Co-founder and ousted chief Kalanick was advised of the breach shortly after it was discovered, but it was not made public until Khosrowshahi learned of the incident, according to an AFP source.
Uber did not respond to a request for comment on the verdict.
Casey Ellis, founder and CTO at Bugcrowd, a San Francisco-based leader in crowd-sourced cybersecurity, said, "It's a significant precedent that has already sent shockwaves through the CISO (chief information security officer) community."
"It highlights the personal liability involved in being a CISO in a dynamic policy, legal, and attacker environment."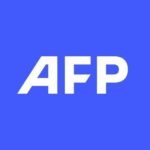 With 2,400 staff representing 100 different nationalities, AFP covers the world as a leading global news agency. AFP provides fast, comprehensive and verified coverage of the issues affecting our daily lives.
Musk says Twitter has refused to suspend litigation on buyout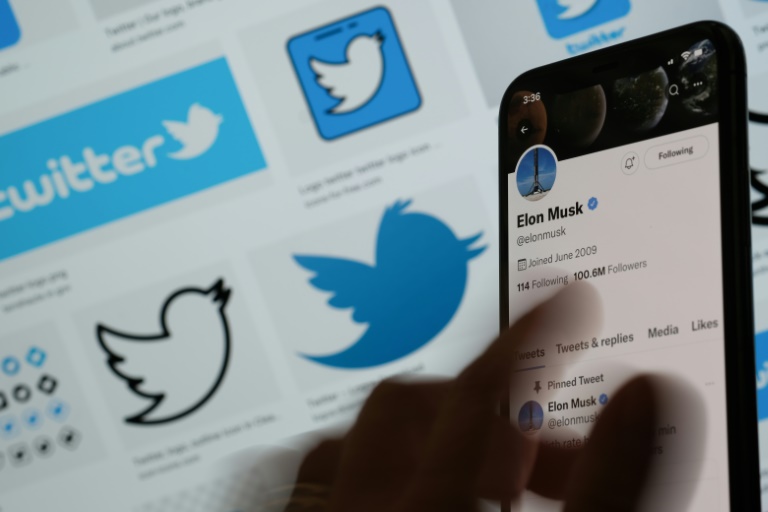 Elon Musk asked a US judge Thursday to suspend Twitter's lawsuit over their troubled takeover negotiations after the embattled social media company balked at the Tesla's chief's demand to freeze the litigation.
Musk's request comes two days after he revived his takeover plan. The unpredictable billionaire's July withdrawal from the $44-billion transaction prompted Twitter to sue Musk over breach of contract in a Delaware court.
A trial is scheduled to start on October 17.
"There is no need for an expedited trial to order Defendants to do what they are already doing and this action is now moot," said a filing prepared by Musk attorneys that alluded to his latest offer.
"Yet, Twitter will not take yes for an answer. Astonishingly they have insisted on proceeding with this litigation, recklessly putting the deal at risk and gambling with their stockholders interests."
Musk on Tuesday sent a letter to Twitter reviving the $54.20-per-share offer under the condition that the Delaware court halt action in the lawsuit against him.
Twitter said Tuesday it expects to close the buyout deal at the $54.20 price in a statement that did not address Musk's demands over freezing the litigation.
On Wednesday, Delaware Judge Kathaleen McCormick said she still planned to go ahead with the trial, noting that neither party had asked for a suspension.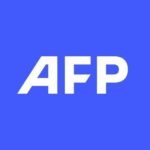 With 2,400 staff representing 100 different nationalities, AFP covers the world as a leading global news agency. AFP provides fast, comprehensive and verified coverage of the issues affecting our daily lives.