El Salvador marks 1st year of Bitcoin use as confidence wanes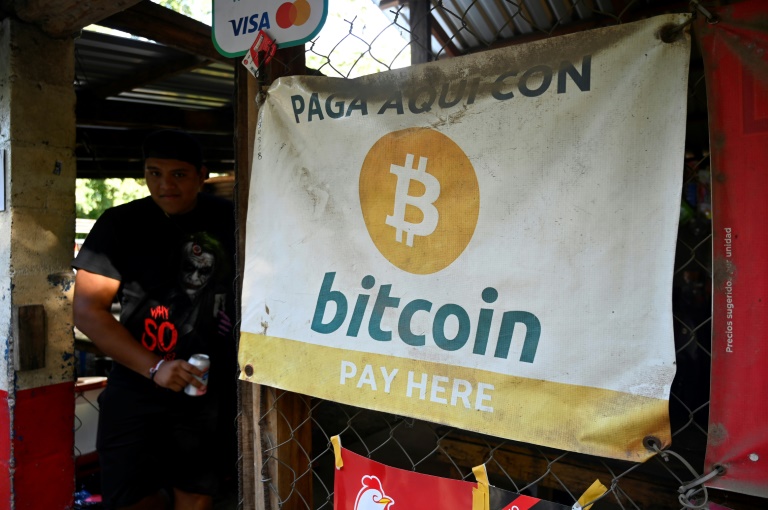 A year ago, El Salvador began accepting Bitcoin as legal tender following a controversial and much criticized decision by President Nayib Bukele.
All seemed rosy for the first few months as citizens enthusiastically embraced the new opportunity, but Bitcoin's value has plummeted since and some experts say the move has been a failure.
Maria Aguirre, 52, a shopkeeper in the El Zonte seaside resort that has been a major center for Bitcoin use, says things were going well last year as Bitcoin's value rose from $52,660 at opening on September 7, 2021, to briefly over $68,000 a couple of months later.
"But over the last five months it's been only falling," said Aguirre, who continues to accept Bitcoin transactions.
Bitcoin has dipped under $20,000 for most of this September.
In El Zonte, around 60 kilometers southwest of capital San Salvador, Bitcoin was already being used before Bukele's move, which was designed to encourage a population where only 35 percent of people owned an account at a financial institution in 2021, according to the World Bank.
El Salvador became the first country to accept Bitcoin as legal tender, alongside the US dollar that has been the official currency for two decades.
The government even created the Chivo electronic wallet and granted each user the equivalent of $30.
By January, the application had been downloaded four million times, according to Bukele — an impressive amount in a country of 6.6 million, although with a diaspora of three million living mostly in the United States.
Bukele's idea was to ensure that remittances, which make up 28 percent of El Salvador's GDP, be sent by Chivo meaning less money lost in commission to exchange agencies.
However, former central bank president Carlos Acevedo says the body's records show that "less than two percent of remittances are arriving through digital wallets, which means that this hasn't been a benefit either."
University student Carmen Majia, 22, said she used Bitcoin in the beginning "but given how things are going, now I don't trust it and I uninstalled the application."
– Volatility –
When Bukele's plan was launched, Aguirre had already been using Bitcoin for eight months in the Pacific seaside resort that is popular with surfers.
After Bitcoin shot up in value between September and November 2021, Bukele announced a plan to build Bitcoin City — a tax haven for cryptocurrencies and blockchain technology on the Gulf of Fonseca that would be powered by geothermal energy from the Conchagua volcano.
To build it, Bukele was going to issue $1 billion in Bitcoin bonds but those plans were delayed by the volatile cryptocurrency market that saw some less robust currencies crash and Bitcoin take a huge hit.
According to the credit rating company Moody's, Bukele's plan has cost El Salvador $375 million.
Taking advantage of the drop in value, Bukele bought 80 Bitcoins at $19,000 each in July, taking El Salvador's total holdings to 2,381 units of the cryptocurrency, all bought over the last year.
In June he told compatriots to "stop looking at the graph" insisting that Bitcoin is a secure investment that will bounce back up.
"Patience is the key," he said.
– Little enthusiasm –
But Acevedo insists that the use of Bitcoin "really has not worked" and that "so far it has really been a failed bet."
But not a total failure "because it could recover and get out of this crypto winter."
Acevedo says Bitcoin has not produced Bukele's stated aim of "financial inclusion" and its fall in value has "psychologically influenced people who do not view it with enthusiasm."
The adoption of Bitcoin has also complicated El Salvador's attempts to secure a $1.3 billion loan from the International Monetary Fund, which had urged against the move.
Faced with a warning that the country could default over its public debt that has surpassed 80 percent of GDP, Bukele announced in June a plan to buy back bonds due to expire in 2023 and 2025.
He insists the country has the cash to do so.
That reduced the country's risk from 35 percent to 25 percent but Acevedo says El Salvador will not be able to return to the debt markets until that figure comes down to "at least five percent."
In El Zonte, Cheetara Hasbún, a hotel employee, still thinks Bitcoin is a "good payment" method and just "needs more time, as was given to the dollar."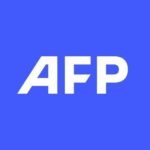 With 2,400 staff representing 100 different nationalities, AFP covers the world as a leading global news agency. AFP provides fast, comprehensive and verified coverage of the issues affecting our daily lives.
IBM to cut 3,900 jobs as it reorganizes business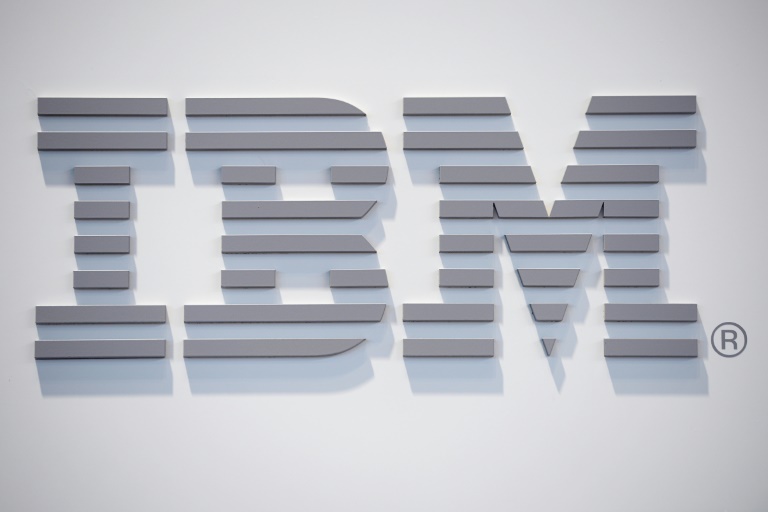 IBM will slash some 3,900 jobs, slightly more than one percent of its workforce, related to businesses it has divested, a source close to the matter told AFP on Wednesday.
The computing company based in New York state did not talk of job cuts in its quarterly earnings report published Wednesday, however, nor in a call with analysts to discuss the financial results.
IBM said it would take a one-time $300 million charge in its first quarter this year, which the source said was related to the layoffs.
This cost is "entirely related" to the spin-off of Kyndryl and the disposal of health data and analysis businesses, an IBM spokesperson told AFP.
"It is not an action based on 2022 performance or 2023 expectations," the spokesperson added.
The more than century old technology firm reported profit of $2.9 billion in the final three months of last year, some 17 percent higher than the same period in 2021 despite revenue remaining flat at $16.7 billion.
"Clients in all geographies increasingly embraced our hybrid cloud and AI solutions as technology remains a differentiating force in today's business environment," IBM chief executive officer Arvind Krishna said in an earnings release.
The company founded in 1911 announced late last year that it will invest $20 billion in semiconductors, quantum computing and other cutting-edge technology in New York state.
Krishna unveiled the spending, which will take place over a decade, in a speech alongside US President Joe Biden in the tech giant's Poughkeepsie facility.
Biden hailed the pledge from the "iconic American company" as another sign that his strategy of rebuilding the US innovative edge is working.
The Democratic president has made a priority of encouraging growth in high-tech manufacturing, hoping to rebuild domestic supply chains in crucial components such as microchips that for years have been left to foreign companies based as far away as Taiwan.
Meanwhile, tech giants have been tightening belts and laying off workers to endure tough global economic conditions and a return to pre-pandemic lifestyles less dependent on internet services.
Amazon, Meta, Microsoft and Google's parent company Alphabet have all recently laid out plans to reduce workforces, after hiring heavily during the pandemic to meet increased demand for digital services.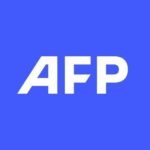 With 2,400 staff representing 100 different nationalities, AFP covers the world as a leading global news agency. AFP provides fast, comprehensive and verified coverage of the issues affecting our daily lives.
Amsterdam unveils its largest bike garage. It's underwater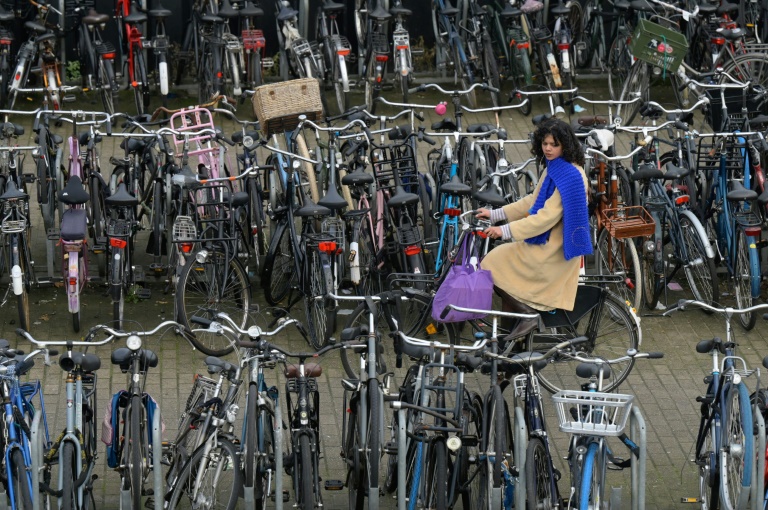 Plagued by ever-shrinking space to park its hundreds of thousands of bicycles, Amsterdam opened Wednesday the first of its largest-ever bicycle parking complexes, built underwater in a pioneering engineering project.
The shelter is constructed beneath the Open Haven Front, an access tributary to the city's IJ river, and will be followed by another next to the IJ itself that will open in February.
They will have a combined capacity for 11,000 bikes in the cycling-mad Dutch capital.
"Together the shelters will be the largest in the city," the Amsterdam municipality said, with the Open Haven Front storage able to take 7,000 bicycles and the IJ-side site around 4,000.
Construction started in 2019 and involved draining part of the Open Haven Front next to Amsterdam Central Station.
A time-lapse video posted by the Amsterdam municipality showed how the water was pumped out, the structure built and the area eventually reflooded.
"We have a lot of knowledge and expertise when it comes to water," Dutch deputy infrastructure minister Vivianne Heijnen told AFP at the opening ceremony.
This storage "makes optimal use of the space you have in a small country", she said.
Conveyor belts take cyclists nine metres (30 feet) below ground level, according to wUrck, the architectural firm that designed the ultramodern parking spaces that aim to evoke their oceanic surroundings.
"The cyclist steps into an imaginary oyster with a rough exterior of basalt and natural stone and a smooth, light interior," the firm said in a statement.
"Now you will be assured that you can immediately park your bicycle when you come to Amsterdam station," the city's transport alderwoman Melanie van der Horst said.
There are an estimated 900,000 bicycles in Amsterdam with some 625,000 trips made daily, according to the city's 2021 Bicycle Monitor plan — and finding proper parking has long been a headache.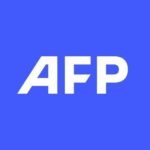 With 2,400 staff representing 100 different nationalities, AFP covers the world as a leading global news agency. AFP provides fast, comprehensive and verified coverage of the issues affecting our daily lives.
Boeing reports Q4 loss but reaffirms 2023 targets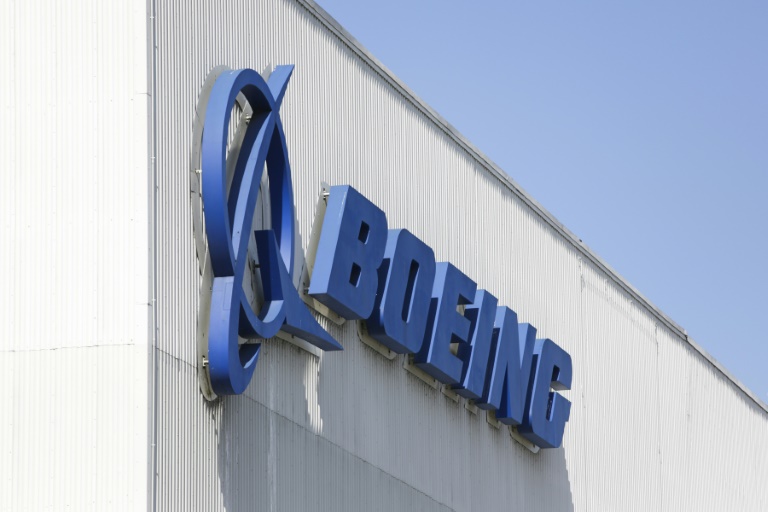 Persistent supply chain woes and staffing issues led to another quarterly loss at Boeing, but the company on Wednesday confirmed its 2023 outlook amid strong aviation demand.
Boeing said its commercial plane business was dented by "abnormal costs," while "labor instability and supply chain disruption" weighed on its defense, space and security unit.
The company's $634 million loss for the quarter ending December 31 was smaller than the $4.1 billion loss in the same period last year. Revenues rose 35 percent to $20 billion, but came in below analyst forecasts.
The aviation giant, which has been beset in recent years with production problems and certification delays following the 737 MAX crashes, nevertheless finished 2022 with positive free cashflow for the first time since 2018 as it reaffirmed 2023 targets.
"We had a solid fourth quarter, and 2022 proved to be an important year in our recovery," said Boeing Chief Executive Dave Calhoun.
"Demand across our portfolio is strong, and we remain focused on driving stability in our operations and within the supply chain to meet our commitments in 2023 and beyond."
Boeing has said it expects to return to a level of financial strength comparable to its pre-pandemic state around the 2025-26 timeframe.
The company's turnaround has been aided by robust demand for commercial planes as airlines struggle to meet pent-up demand for flying and replace older planes with newer jets that burn less energy and release fewer carbon emissions.
But efforts to ramp up output have been hindered by snags in garnering key parts and materials, including delays in receiving engines from key suppliers.
Calhoun, in an interview with CNBC, said suppliers have made progress in hiring more staff, but are still working through the process to be able to increase output.
"You have to train," Calhoun told the network. "Every one of these products are pretty sophisticated."
He predicted that 2023 would remain "bumpy" as far as the supply chain, but said the ramp-up was aided by shared knowledge that demand for aviation remains strong.
Boeing has resumed deliveries of the 787 Dreamliner after a lengthy halt, and confirmed it would increase production in 2023 from the current "low" level.
The company expects to deliver 70-80 Dreamliners in 2023, up from 31 last year. Boeing is eyeing 400-450 deliveries of 737s, compared with 387 in 2022.
– Breakthrough in China? –
A key unknown facing the company is the degree to which it can expect bankable revenues from China after a lengthy pause in deliveries of 737 MAX planes while the country maintained strict Covid-19 policies.
Boeing executives have previously suggested the suspension was a reflection at least in part of the tense state of US-China relations.
China was the last major market to clear the MAX to return to service after a global grounding following two fatal crashes.
On January 13, a 737 MAX operated by China Southern Airlines undertook the first flight by a MAX plane in the country since March 2019.
Calhoun told CNBC that he expects progress over the next six months in moving the 100 MAX planes already in China back into the air, but that he wouldn't engage in a "guessing game" about when deliveries of new planes could resume.
The Boeing CEO said he was "optimistic and constructive" around the market given the reopening Chinese economy, but that he didn't have "rose colored glasses on."
Shares of Boeing fell 2.2 percent to $207.24 in early trading.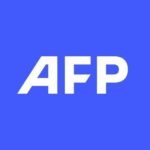 With 2,400 staff representing 100 different nationalities, AFP covers the world as a leading global news agency. AFP provides fast, comprehensive and verified coverage of the issues affecting our daily lives.