Jeep's first electric SUV to arrive in Europe in 2023: CEO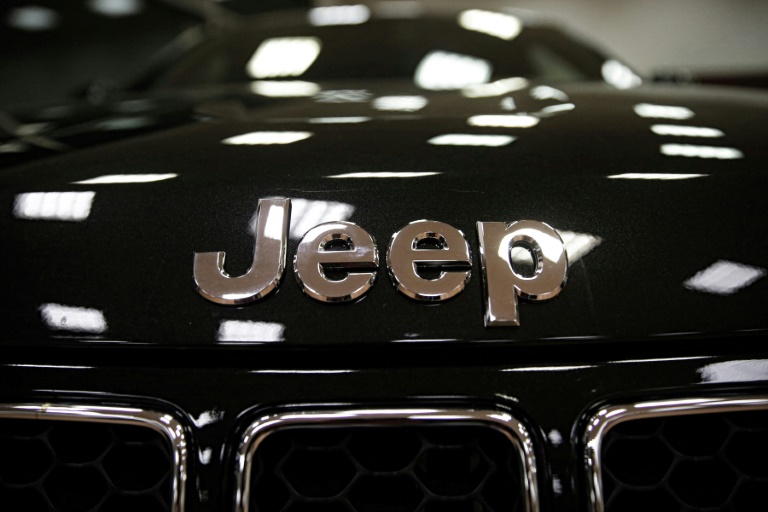 Jeep will launch its first all-electric SUV for Europe, the "Avenger", next year, CEO Christian Meunier told AFP on Thursday, as its parent company Stellantis moves away from fossil fuel vehicles.
"We have very strong DNA — electrification is a means of reinforcing it," the French director of the US automaker told AFP as the company presented its first electric models to the media.
Jeep plans to sell only electric vehicles in Europe by 2030 under the Dare Forward plans of its parent company, Stellantis, a US-European group whose other brands include Peugeot, Fiat, Chrysler and Alfa Romeo.
Battery electric vehicles will account for half of Stellantis car sales in the United States by the end of the decade.
The small and rugged Avenger has a range of 400 kilometres (250 miles) per charge.
Compared with petrol models it will be a "little heavier given its batteries, but the acceleration and the fun will be there," Meunier said.
Another electric model adding to the Jeep line-up is the boxier, more off road-orientated "Recon", replete with power-sliding roof and removable doors.
Recon will be launched in North America in 2024.
Jeep is also releasing an electric variant of its largest sport-utility vehicle, the 600-horsepower Wagoneer S, with a range of 600 kilometres.
– Made in Poland –
The Avenger is slated to debut at the Paris Motor Show on October 17 and appear in showrooms from the first half of next year.
Production is due to begin in Tychy, Poland, in November at the Stellantis factory which rolls out the Fiat 500.
"We are designing and developing the most capable and sustainable Jeep SUVs to date, on our path to becoming the leading zero-emission SUV brand in the world," said Meunier.
"Electrification is great for our brand, making it even more capable, exciting, sustainable and fun," he said.
The electric line-up aims to help Jeep gain a bigger market share in Europe, as North America accounts for 60 percent of its sales.
"The all-new Avenger will offer Jeep brand capability that is rightsized for the European market," said Antonella Bruno, head of Jeep Europe at Stellantis.
It "will appeal to a growing set of customers who are looking for a capable, compact, modern and all-electric Jeep brand alternative to the current players."
Meunier said the new models would enable the producer to grow its long-term profile similarly to its recent inroads in Italy, home to one of the group's founders, Fiat, and where Jeep assembles the Renegade and Compass SUV models.
It has carved out a four-percent market share in Italy.
In contrast, it requires a rethink in China following the collapse of a joint venture with Guangzhou Automobile Group (GAC).
Globally, Meunier said that "two or three years ago, when we were talking about electrification that was unimaginable for Jeep fans".
But today 25 percent of Wrangler sales are plug-in hybrids, he said.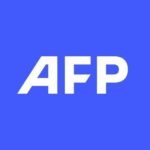 With 2,400 staff representing 100 different nationalities, AFP covers the world as a leading global news agency. AFP provides fast, comprehensive and verified coverage of the issues affecting our daily lives.
Big Tech earnings expected as Meta share price skyrockets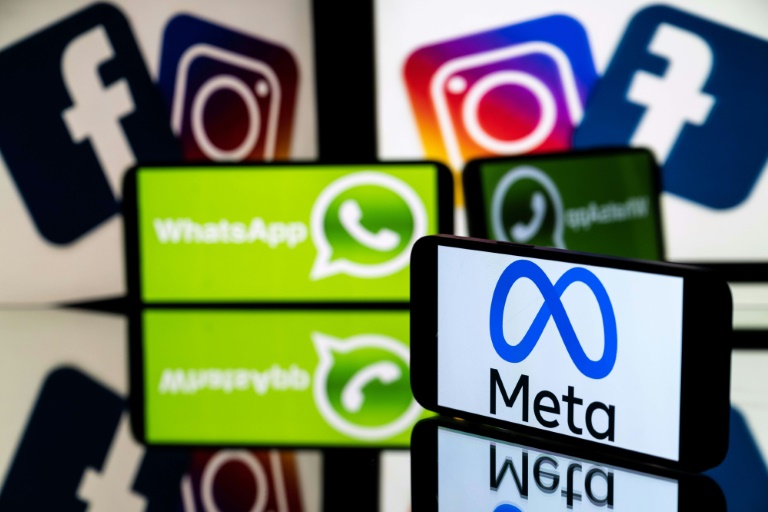 Tech giants Google, Apple and Amazon will report their latest results on Thursday as shares in Meta skyrocketed after the Facebook owner posted a smaller-than-expected slump in sales for 2022.
The results of the world's biggest tech companies follow several weeks of unprecedented layoff rounds in the usually unassailable sector amid pessimism about the economic outlook.
The souring mood followed a long spell of outsized growth during the peak Covid-19 period when consumers went online for work, shopping and entertainment.
Meta as expected on Wednesday said sales fell last year, the first time that occurred on an annual basis since the company went public in 2012.
The social media giant said sales dropped one percent to $116.6 billion, while it also announced that the number of daily users on Facebook hit two billion for the first time.
But CEO and founder Mark Zuckerberg said he was upbeat about the future, pointing to the success of short videos and better delivery of ads after Apple made targeting users harder on the iPhone.
He also assured investors that Meta would take bolder decisions and run a much nimbler operation, hinting at more layoffs.
Shares in Meta jumped as much as 25 percent on Thursday, setting the bar high for the earnings announcements by the other tech giants after markets closed later in the day.
Following in Meta's wake, Google's parent company is expected to also announce a slump in ad sales, which would be only the second quarterly fall in since the search engine giant went public in 2004.
Google, which has long seen itself as an innovation leader, was caught off guard by the sudden rise of user-friendly AI apps such as ChatGPT, which is seen as a potential rival to Google's all-powerful search engine.
CEO Sundar Pichai last month announced a plan to lay off 12,000 people in order to reverse pandemic over-hiring and focus on new areas, especially artificial intelligence.
Apple is the only tech giant that has yet to announce major layoffs in recent weeks and investors will be taking a hard look at how its sales have been affected by China's zero-Covid policy that was only recently lifted.
China remains the key manufacturing hub for iPhones and the drastic restrictions adversely affected Apple's ability to export the iPhone 14 during the key holiday season.
Apple, the world's biggest company in terms of market value, will also be burdened by a drop in smartphone sales worldwide, its key driver for profits.
According to the International Data Corporation, worldwide smartphone shipments declined 18.3 percent year-on-year to 300.3 million units in the fourth quarter of 2022.
Amazon is also expected to report a hit to sales after the company announced a round of layoffs to correct for a hiring binge during the pandemic when business growth ramped up.
Last month, the company said it would let go more than 18,000 employees after the workforce swelled by 800,000 employees during the peak years of the pandemic period.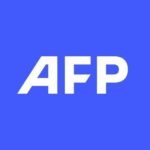 With 2,400 staff representing 100 different nationalities, AFP covers the world as a leading global news agency. AFP provides fast, comprehensive and verified coverage of the issues affecting our daily lives.
Asian markets drift as weak tech earnings dent recovery optimism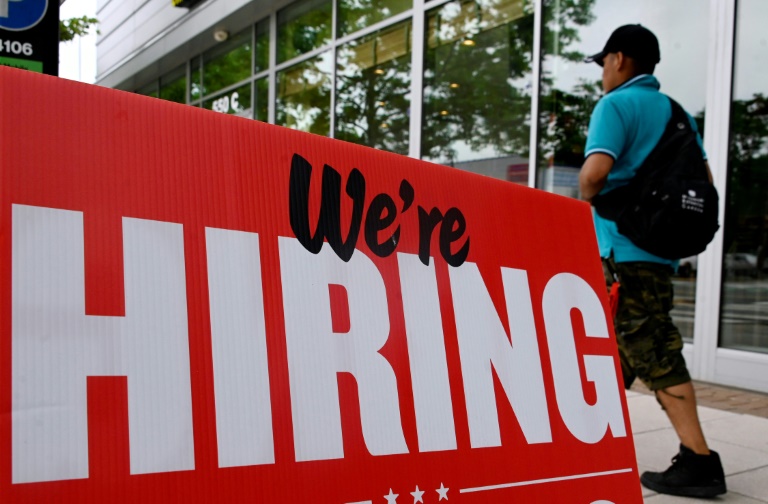 Asian equities were mixed Friday as the optimism over a possible pause in Federal Reserve interest rate hikes again gave way to worries about the global economy as more than a year of monetary tightening kicks in.
Disappointing earnings from Wall Street titans Apple, Amazon and Alphabet — who together are worth almost $5 trillion — indicated higher borrowing costs and elevated inflation were weighing on consumer demand.
The readings came in towards the end of a week when the stocks rally that defined most of January hit the barriers as traders worried that the buying had been overdone and that there were plenty more bumps in the road for the economy.
Those concerns also overshadowed optimism about China's reopening and recovery from nearly three years of zero-Covid policies that hammered business activity.
They also offset the positive mood created by an acknowledgement from the Fed that it was making progress in bringing inflation down from multi-decade highs, fuelling hopes it was nearing the end of its rate hike cycle.
Eyes are now turning to the release of US jobs data later on Friday, which will provide a clearer idea about the state of the world's biggest economy.
"A softer payrolls data, so long as it does not fall off a cliff triggering a recessionary (backlash), could re-engage all the favourite trades of the year," said SPI Asset Management's Stephen Innes.
"Not least, it would provide the most critical evidence to date to suggest that the market's rates pricing is more in line with reality than the Fed's own more subtly hawkish higher for longer signalling."
Wall Street's three main indexes ended broadly higher, with the Nasdaq piling on more than three percent thanks to forecast-beating results from Facebook owner Meta.
However, the after-hours reports from Apple, Amazon and Google's parent firm Alphabet brought investors back down to earth.
Apple said sales dropped more than expected in October-December, Amazon's revenue was hit by weak consumer demand and Alphabet results fell short of estimates.
"The war in Ukraine, inflationary pressures, economic uncertainty and macroeconomic headwinds kept the consumer sentiment weak in 2022 while smartphone users reduced the frequency of their purchases," Harmeet Singh Walia, of Counterpoint Research, said in a report on Apple.
Hong Kong led losses in Asian trade, losing close to two percent, and Shanghai was off more than one percent. Taipei was also down, while Singapore, Seoul and Wellington were flat.
Still, Tokyo, Sydney, Manila and Jakarta rose.
Futures in the Nasdaq and S&P 500 were both deep in the red.
On currency markets, the euro and pound lost further ground after weakening Thursday despite the European Central Bank and the Bank of England hiking interest rates more than the Fed.
Crude prices ticked slightly higher a day after suffering more selling pressure on concerns about the economic outlook and demand, with US stockpiles rising last week more than expected.
"Oil's in a bit of a limbo as the market awaits tangible signs of China's oil demand recovery," Vandana Hari, of Vanda Insights, said.
– Key figures around 0230 GMT –
Tokyo – Nikkei 225: UP 0.4 percent at 27,518.75 (break)
Hong Kong – Hang Seng Index: DOWN 1.9 percent at 21,547.50
Shanghai – Composite: DOWN 1.2 percent at 3,245.90
Dollar/yen: UP at 128.67 yen from 128.62 yen on Thursday
Euro/dollar: DOWN at $1.0898 from $1.0918
Pound/dollar: DOWN at $1.2218 from $1.2225
Euro/pound: DOWN at 89.18 pence from 89.21 pence
West Texas Intermediate: UP 0.1 percent at $75.97 per barrel
Brent North Sea crude: UP 0.2 percent at $82.29 per barrel
New York – Dow: DOWN 0.1 percent at 34,053.94 (close)
London – FTSE 100: UP 0.8 percent at 7,820.16 (close)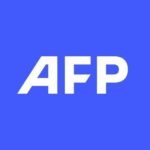 With 2,400 staff representing 100 different nationalities, AFP covers the world as a leading global news agency. AFP provides fast, comprehensive and verified coverage of the issues affecting our daily lives.
Mexico invites foreign investment in clean energy transition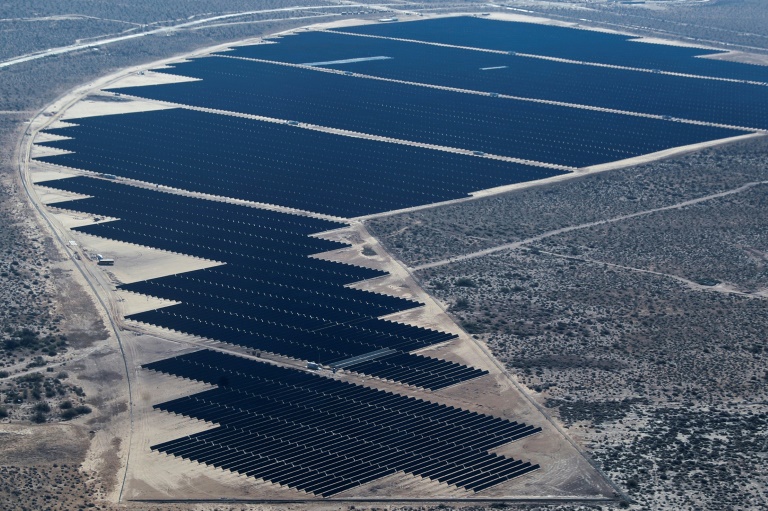 Mexico welcomes investment by all countries in its clean energy projects, its foreign minister said on Thursday, launching a diplomatic charm offensive amid international concerns over controversial power reforms.
Several dozen ambassadors were taken on a visit to a giant solar park being built in Puerto Penasco in the desert in northern Mexico using photovoltaic panels made in China.
"We want to invite all the countries of the world, all the companies of the world" to "participate, invest, be part of the future of Mexico," Foreign Minister Marcelo Ebrard said.
The first phase of the solar plant is due to be inaugurated in April by President Andres Manuel Lopez Obrador, according to officials.
Once completed, the park will be able to supply 1.6 million electricity users, thanks to an estimated investment totaling $1.6 billion, according to state power provider CFE.
Mexico pledged at the COP27 climate talks in Egypt in November to strengthen its emissions-cutting efforts as part of a $48 billion renewable energy investment scheme with the United States.
The Latin American nation previously committed to cutting greenhouse gas emissions by 22 percent from the business-as-usual levels by 2030, but will increase that to 35 percent, Ebrard said at the time.
The Mexican-US collaboration in renewable power comes despite tensions between the neighbors over Lopez Obrador's efforts to boost the state's role in the energy sector.
Mexico faces a formal trade complaint from Washington and Ottawa, which say the reforms hurt foreign investors and favor polluting fossil fuels over clean energy.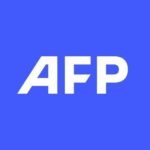 With 2,400 staff representing 100 different nationalities, AFP covers the world as a leading global news agency. AFP provides fast, comprehensive and verified coverage of the issues affecting our daily lives.