Twitch curbs gambling streams as addiction fears mount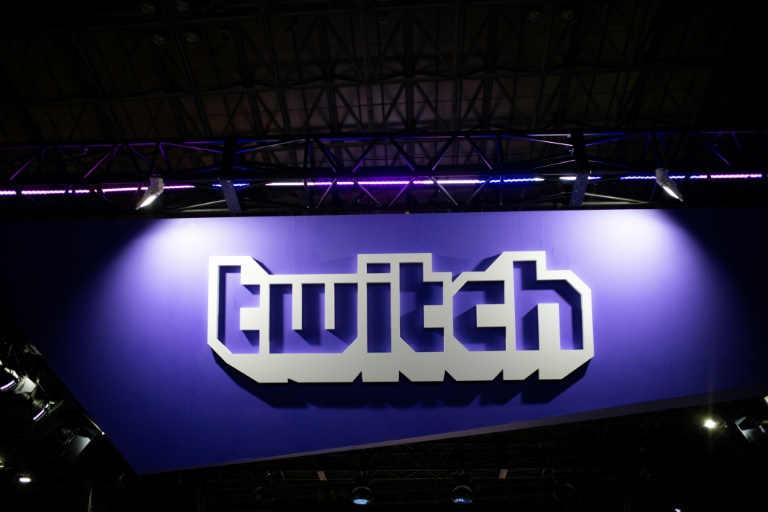 Twitch on Wednesday announced a ban on sites that stream unlicensed roulette, dice, or slots games as the platform is hit with concerns about getting users hooked on gambling.
The decision by the Amazon-owned company to tighten its policy beginning October 18 comes after a popular streamer scammed fans and peers out of money to fuel what he claimed was a gambling addiction.
"Gambling content on Twitch has been a big topic of discussion in the community," Twitch, known for live streaming of video games, said in a tweet.
Twitch already bans links or referral codes to sites that feature slots, roulette or dice games, but some users have gotten around that by live streaming play, the platform said.
Streaming of most gambling games will be barred, though it will continue to allow websites that focus on sports betting, fantasy sports, and poker, Twitch said.
Popular Twitch personalities such as Pokimane have called for the platform to ban gambling, and a tweet by Pokimane repeating that message had more than 316,000 likes as of Wednesday.
Meanwhile, a #TwitchStopGambling hashtag has gained traction at Twitter.
A streamer using the handle ItsSliker posted a video over the weekend saying that he had borrowed money from friends and colleagues on Twitch, lying about his reasons but really using it for gambling.
"This is the epitome of a gambling addict," ItsSliker said in the video.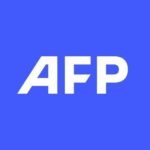 With 2,400 staff representing 100 different nationalities, AFP covers the world as a leading global news agency. AFP provides fast, comprehensive and verified coverage of the issues affecting our daily lives.
Social media greenwashing by fossil fuel interests 'rampant': study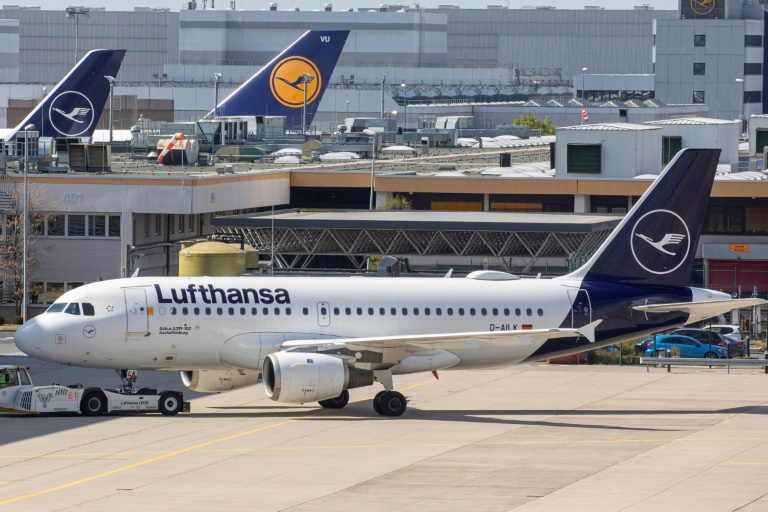 A commercial plane photoshopped with the tail of a shark, hashtags that misleadingly evoke sustainability, tokenistic use of minorities to distract and to signal virtue: a Harvard report published Tuesday highlights rampant greenwashing by leading companies on social media.
The investigation, commissioned by Greenpeace Netherlands, involved analyzing the text and images of 2,300 posts by 22 of Europe's largest carmakers, fossil fuel producers and airlines this June and July.
"During this summer of record temperatures and wildfires in Europe, these fossil fuel interests have remained explicitly silent on the topic of climate change, and instead, they engage in what we interpret to be strategic brand positioning," lead author Geoffrey Supran told AFP.
Entitled "Three Shades of Green(washing)," the report released during New York's Climate Week found that only one in five "green" car ads actually present a product for sale, while the rest simply promote the brand as green.
One in five posts by oil, car and airline companies center on sports, fashion or social causes that direct attention away from their core businesses.
Two-thirds of companies' social media posts painted a "green innovation" sheen on their operations, the report found, with automakers generating by far the most compared with airlines and oil and gas firms.
While there was already some awareness around these trends, Supran said the strength of the new study was its use of peer-reviewed social science methods to lend more quantitative weight.
A key feature of the companies' posts was how often they were about their sponsorship of sports events or charity, as opposed to talking about what they sell.
"In principle those kinds of activities should be applauded. The issue becomes when corporate philanthropy slips into corporate social responsibility washing, things like greenwashing, sportswashing, and wokewashing," Supran said.
Examples of greenwashing include an Instagram post by Lufthansa where a plane blends into the body of a shark swimming in the ocean.
The post was to highlight a coating modeled off shark skin that is applied to the plane's body to improve airflow and reduce fuel consumption.
Tweets by Air France-KLM and Lufthansa promoted their use of biofuel on some routes using the hashtag "SustainableAviationFuel."
Those posts omit the fact that such fuels constitute only a tiny fraction of overall fuel used by the industry, and not all experts are yet convinced it can power climate-safe air travel, the report said.
– 'Pretty insidious' –
Green posts also tend to feature more women, non-binary people and non-Caucasian people — for example, a tweet by Wizz Air on World Environment Day shows an elderly Black woman, who appears to be part tree, part person, standing in a lush green forest.
Not only does the post appear tokenistic, the report said, it also promotes an article about how to reduce personal energy consumption.
This is a widespread corporate practice researchers call "redirecting responsibility" in which individual behavior, rather than the actions of governments and companies, is placed at the center of climate action.
A YouTube video by Fiat meanwhile features a group of attractive youths sailing and driving through beautiful mountains in the Italian countryside.
"Behavioral psychologists have observed significant affective responses from consumers exposed to nature imagery," explained Supran.
"It can make a company seem greener actually in a unique way that does the subtle work of overriding even the most critical observers in a pretty insidious way."
Silvia Pastorelli, a Greenpeace campaigner, said in a statement that the report highlighted techniques that had been "hiding in plain sight."
"This is a systematic greenwashing effort that must be addressed with a legal ban on all fossil fuel advertising and sponsorship across Europe, just as happened with tobacco," she added.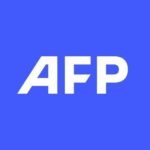 With 2,400 staff representing 100 different nationalities, AFP covers the world as a leading global news agency. AFP provides fast, comprehensive and verified coverage of the issues affecting our daily lives.
'Bad buzz': Gaming industry reels from 'Grand Theft Auto' hack
The video game industry is coming to terms with one of the biggest hacks in its history, after footage was leaked online of "Grand Theft Auto 6" — the next instalment of one of the world's most popular franchises.
The game had not even been formally announced by publisher Rockstar Games and the footage that surfaced on social media on Monday was far from finished.
On the same day, early footage from "Diablo 4", a game set for release next year, was also shared online.
And Rockstar is just the latest in a long line of video game firms to have suffered from such leaks — Activision-Blizzard, Electronic Arts, Ubisoft and Capcom have all been in the same situation.
The most severe case came last year, when hackers made off with the source code — the fundamental architecture — of the games "Cyberpunk 2077" and "The Witcher 3" from Polish publisher CD Projekt RED.
Analysts and experts told AFP that Rockstar might face problems with the marketing and release of the game, but the wider industry was only lightly affected by the steady stream of hacks and leaks.
– 'Keep pushing' –
The company issued a defiant statement earlier in the week, confirming the breach but denying it would cause any difficulties.
"Our work on Grand Theft Auto will continue as planned," Rockstar said in a statement on Twitter that was liked more than one million times.
The firm added that it did not envisage any long-term effects for any of its projects.
Grand Theft Auto 5, the last iteration of the game that revolves around heists and street violence, was released in 2013 and has since sold 170 million copies and generated some seven billion dollars in revenue.
The next release, which has been teased, is among the most anticipated games ever.
Industry figures were quick to offer support to developers whose unfinished work was being widely critiqued online.
"To my fellow devs out there affected by the latest leak, know that while it feels overwhelming right now, it'll pass," wrote Neil Druckmann of Naughty Dog studio.
"One day we'll be playing your game, appreciating your craft, and the leaks will be relegated to a footnote on a Wikipedia page. Keep pushing. Keep making art."
The sentiment was shared around the video game world, with developers sharing footage of their own prototype artwork for hugely successful video games.
– 'May even help them' –
Rockstar, like all games studios, is incredibly protective of the games it is developing — partly because it helps with marketing, and partly because games do not come together until the final phase of development.
Julien Pillot, a French economist, said the leak was a "bad buzz" and was likely to hamper the game's launch strategy.
Loic Gezo, a cybersecurity expert, said the company would need to reassure customers that it could handle the fallout.
Brendan Sinclair of trade website GamesIndustry.biz said he did not expect huge fallout for the company, but suggested there might be longer-term costs in terms of securing their systems.
"Developers have a hard enough time thwarting hackers even when they don't get a peek under the hood like this," he said.
But ultimately, he suggested such leaks were not always bad for business.
"I don't know if it ultimately hurts game sales that much," he said. "In some cases, it may even help them."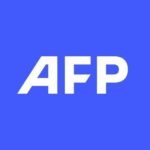 With 2,400 staff representing 100 different nationalities, AFP covers the world as a leading global news agency. AFP provides fast, comprehensive and verified coverage of the issues affecting our daily lives.
Hertz to buy some 175,000 GM EVs through 2027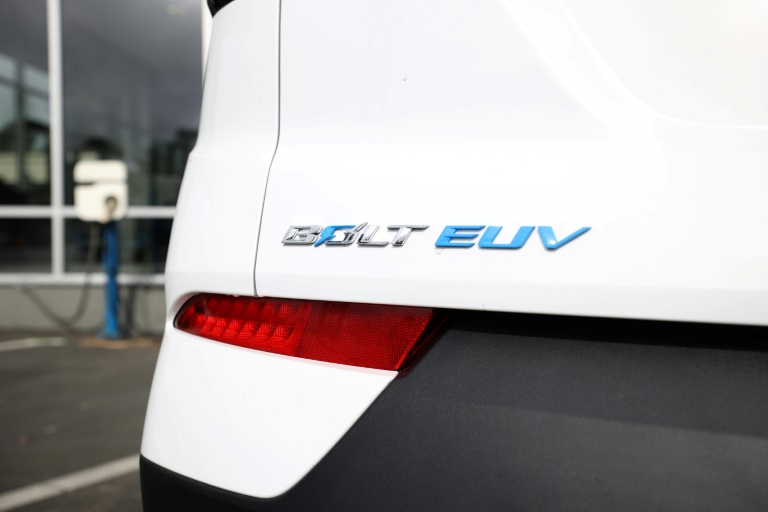 US rental car giant Hertz will buy up to 175,000 electric vehicles from General Motors by the end of 2027, the companies announced Tuesday, as the auto industry grapples with concerns over climate change and petroleum dependency.
First deliveries, which will consist of BOLT EVs and EUVs, should take place in the first quarter of 2023, according to the joint statement.
Subsequent purchases will depend on how fast General Motors (GM) ramps up production of electric vehicles. The automaker says it plans to manufacture one million a year in North America by 2025.
Hertz will be able to select from GM's Chevrolet, Buick, GMC, Cadillac and BrightDrop EV brands, according to the press release.
"With the vehicle choice, technology and driving range we're delivering, I'm confident that each rental experience will further increase purchase consideration for our products and drive growth for our company," GM CEO Mary Barra said.
Hertz, which is aiming for one-quarter of its fleet to be comprised of electric vehicles by 2024, has already signed agreements for 100,000 Teslas and 65,000 Polestars, an electric car firm controlled by Sweden's Volvo and its Chinese owner Geely.
While gasoline-powered cars still dominate US roads, auto giants are unveiling more and more EVs as they pump billions of dollars in investment in a bid to wrest control of a growing market from Tesla and newer upstarts.
In addition to its agreement with Hertz, GM announced Tuesday it has entered into a partnership with the Environmental Defense Fund to ensure that at least 50 percent of its new vehicles sold by 2030 are zero emitting.
The end goal is to eliminate all tailpipe emissions from passenger vehicles sold by GM by 2035, Barra said.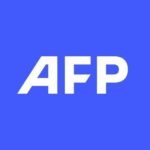 With 2,400 staff representing 100 different nationalities, AFP covers the world as a leading global news agency. AFP provides fast, comprehensive and verified coverage of the issues affecting our daily lives.