Twitter ex-security chief in Congress as shareholders back Musk buyout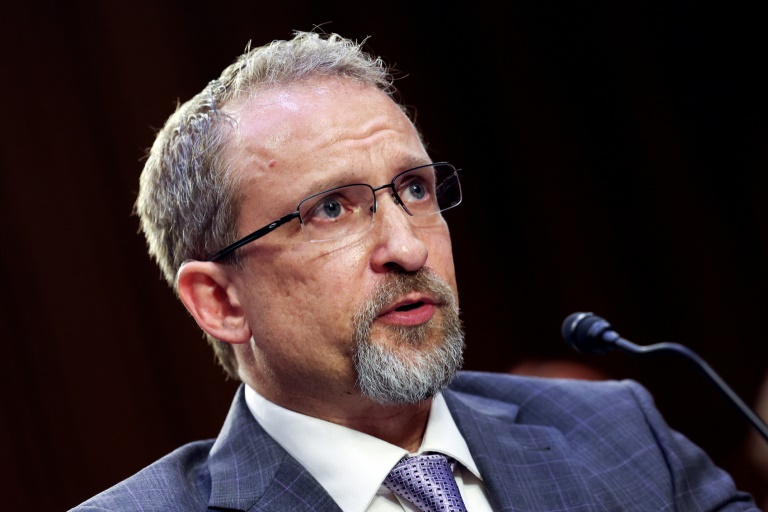 Twitter whistleblower Peiter Zatko told the US Congress Tuesday that the platform ignored his security concerns, with his testimony coming as company shareholders greenlit Elon Musk's $44 billion takeover deal.
The shareholder decision clears the way for the contract to close, even as billionaire Musk tries to exit it. Twitter has sued him to force it through, but analysts said testimony by Zatko, the social network's former security chief, will put more pressure on the company as it heads to court next month.
"I'm here today because Twitter leadership is misleading the public, lawmakers, regulators and even its own board of directors," Zatko, a hacker widely known as "Mudge", told the hearing.
He said that, during his time as head of security for the platform from late 2020 until his dismissal in January this year, he tried alerting management to grave vulnerabilities to hacking or data theft — but to no avail.
"They don't know what data they have, where it lives, or where it came from. And so, unsurprisingly, they can't protect it," Zatko said during his opening remarks to the Judiciary Committee.
"Employees then have to have too much access (…) it doesn't matter who has the keys if you don't have any locks on the doors."
Zatko testified that he brought concrete evidence of problems to the executive team and "repeatedly sounded the alarm".
"To put it bluntly, Twitter leadership ignored its engineers because key parts of leadership lacked competency to understand the scope of the problem," he said.
"But more importantly, their executive incentives led them to prioritize profits over security."
Twitter has dismissed 51-year-old Zatko's complaint as being without merit.
But revelations of his whistleblower report in the US press in August were perfectly timed for Tesla chief Musk, who has used it as part of his justification for abandoning his unsolicited $44 buyout bid.
– 'Elephant in the room' –
In his report, Zatko directly refers to questions asked by Musk about bot accounts on Twitter, saying the company's tools and teams for finding such accounts are insufficient.
Musk has listed bot accounts as among the reasons to justify his walking away from the deal. Twitter is suing to force him to complete the buyout, with a trial set to go ahead on October 17.
Zatko's testimony "puts more pressure on Twitter camp ahead of Musk/Twitter trial," Wedbush analyst Dan Ives told AFP.
"The Twitter shareholders approving this deal was a no brainer but now the major challenge begins with the Musk trial," he said.
"The elephant in the room is the Zatko situation which could be an albatross for the Twitter camp and throw this deal off track."
If Twitter prevails at trial, the judge could order the Tesla chief to pay billions of dollars to the company, or even complete the purchase.
Twitter CEO Parag Agrawal declined to testify at Tuesday's hearing, citing the Musk litigation, Senator Chuck Grassley said.
Zatko insisted he had not made his revelations "out of spite or to harm Twitter."
"Far from that, I continue to believe in the mission of the company," he told Tuesday's hearing.
Musk, himself an avid Twitter user, did not comment immediately on the hearing — but tweeted a popcorn emoji as Zatko spoke, suggesting he was watching the proceedings closely.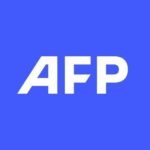 With 2,400 staff representing 100 different nationalities, AFP covers the world as a leading global news agency. AFP provides fast, comprehensive and verified coverage of the issues affecting our daily lives.
UK eyes big TikTok fine over child privacy lapse
Britain on Monday warned it could fine TikTok £27 million ($29 million) over a potential failure to protect children's privacy on the Chinese-owned video app.
The Information Commissioner's Office said the social media company "may have processed the data of children under the age of 13 without appropriate parental consent".
The ICO also found that the short-form video platform may have "failed to provide proper information to its users in a concise, transparent and easily understood way".
The watchdog has served the group with a notice of intent — which is a legal document that precedes a possible fine — over the possible breach of UK data protection law.
"We all want children to be able to learn and experience the digital world, but with proper data privacy protections," said Information Commissioner John Edwards.
"Companies providing digital services have a legal duty to put those protections in place, but our provisional view is that TikTok fell short of meeting that requirement."
In response, TikTok said it disagreed with the ICO's provisional views and stressed that no final conclusions had been reached.
"While we respect the ICO's role in safeguarding privacy in the UK, we disagree with the preliminary views expressed and intend to formally respond to the ICO in due course," TikTok said in a statement.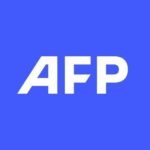 With 2,400 staff representing 100 different nationalities, AFP covers the world as a leading global news agency. AFP provides fast, comprehensive and verified coverage of the issues affecting our daily lives.
Apple to make iPhone 14 in India in shift away from China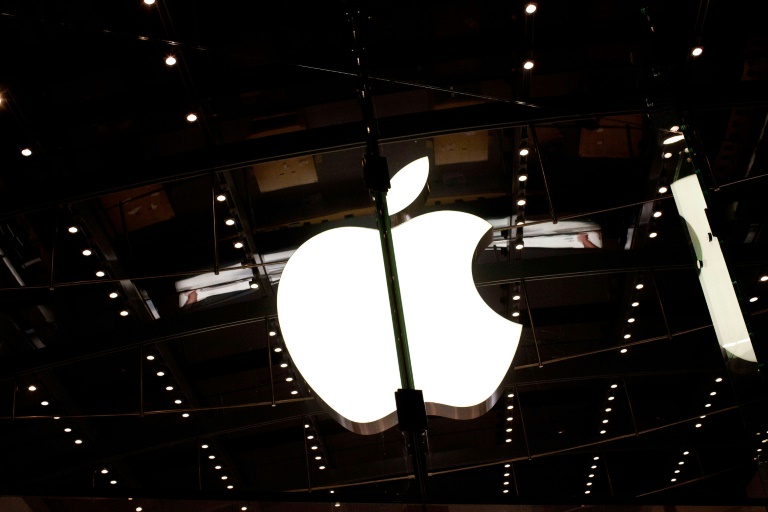 Apple will manufacture its new flagship smartphone in India, the US tech giant said Monday, as it seeks to diversify production away from a dependence on China.
The iPhone supply chain is based mainly in China but the country's zero-Covid policies and tensions with the United States have hurt production, analysts say.
"We're excited to be manufacturing iPhone 14 in India," Apple said in a brief statement.
The California-based firm already makes older iPhone models in India via Taiwanese manufacturers such as Foxconn, which has a factory in the southern state of Tamil Nadu.
The latest announcement comes just weeks after Apple launched new smartphones. The tech behemoth is commencing production of the iPhone 14 in India much earlier than it did for previous models, Canalys analyst Sanyam Chaurasia said.
"Over the last couple of years, it has been increasingly diversifying its supply chain to India," Chaurasia told AFP.
About 7.5 million iPhones — around three percent of Apple's global production — were made in India last year, the analyst added.
"We expect that the local production of iPhones could reach more than 11 million this year," he said.
Apple's announcement will be a boost to Prime Minister Narendra Modi's "Make in India" strategy under which he has urged foreign businesses to manufacture goods in the South Asian nation.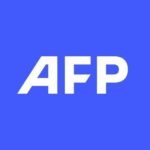 With 2,400 staff representing 100 different nationalities, AFP covers the world as a leading global news agency. AFP provides fast, comprehensive and verified coverage of the issues affecting our daily lives.
US charges Boeing with misleading investors on 737 MAX safety, fined $200 mn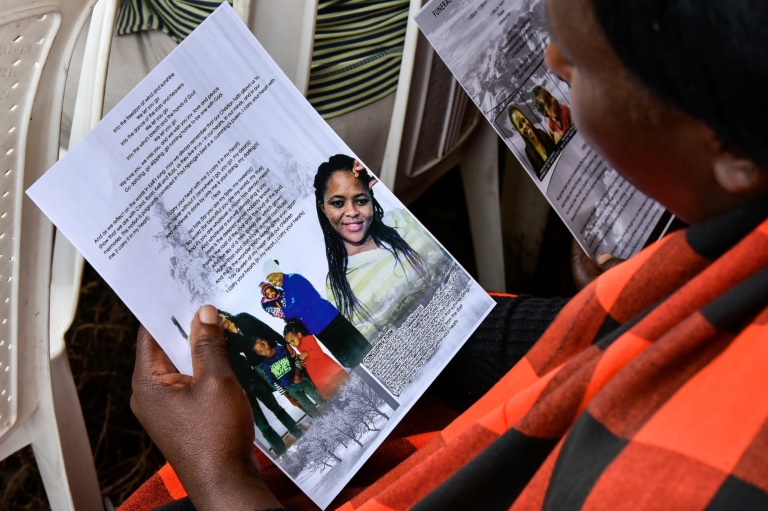 US securities officials fined Boeing $200 million over the aviation giant's misleading assurances about the safety of the 737 MAX airplane following two deadly crashes, regulators announced Thursday.
Boeing agreed to the penalty to settle charges it "negligently violated the antifraud provisions" of US securities laws, the Securities and Exchange Commission said in a statement, saying the company and its leader "put profits over people."
Boeing's former chief executive, Dennis Muilenburg, also agreed to pay $1 million to settle the same charges in the civil case.
The settlement marks the latest hit to Boeing over the MAX following the Lion Air Crash in Indonesia in October 2018 and the Ethiopian Airlines crash in Ethiopia in March 2019, which together claimed nearly 350 lives.
One month after the first crash, a Boeing press release approved by Muilenburg "selectively highlighted certain facts," implying pilot error and poor aircraft maintenance contributed to the crash.
The press release also attested to the aircraft's safety, not disclosing that Boeing knew a key flight handling system, the Maneuvering Characteristics Augmentation System (MCAS), posed safety issues and was being redesigned.
After the second crash, Boeing and Muilenburg assured the public that there was "no surprise or gap" in the federal certification of the MAX despite being aware of contrary information, the SEC said.
– Boeing 'failed' –
"In times of crisis and tragedy, it is especially important that public companies and executives provide full, fair, and truthful disclosures to the markets," said SEC Chair Gary Gensler in a press release.
"The Boeing Company and its former CEO, Dennis Muilenburg, failed in this most basic obligation. They misled investors by providing assurances about the safety of the 737 MAX, despite knowing about serious safety concerns."
The SEC said both Boeing and Muilenburg, in agreeing to pay the penalties, did not admit or deny the agency's findings.
Boeing said the agreement "fully resolves" the SEC's inquiry and is part of the company's "broader effort to responsibly resolve outstanding legal matters related to the 737 MAX accidents in a manner that serves the best interests of our shareholders, employees, and other stakeholders," a company spokesman said.
"We will never forget those lost on Lion Air Flight 610 and Ethiopian Airlines Flight 302, and we have made broad and deep changes across our company in response to those accidents."
US air safety authorities cleared Boeing's 737 MAX to resume service in November 2020 following a 20-month grounding after the crashes.
A principal cause of the two crashes was identified as the MCAS, which was supposed to keep the plane from stalling as it ascended but instead forced the nose of the plane downward. The Federal Aviation Administration required Boeing to upgrade this system to address the flaw.
In January 2021, Boeing agreed to pay $2.5 billion to settle a US criminal charge over claims the company defrauded regulators overseeing the 737 MAX.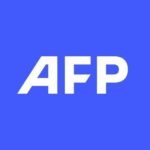 With 2,400 staff representing 100 different nationalities, AFP covers the world as a leading global news agency. AFP provides fast, comprehensive and verified coverage of the issues affecting our daily lives.