US inflation likely eased in August — but not enough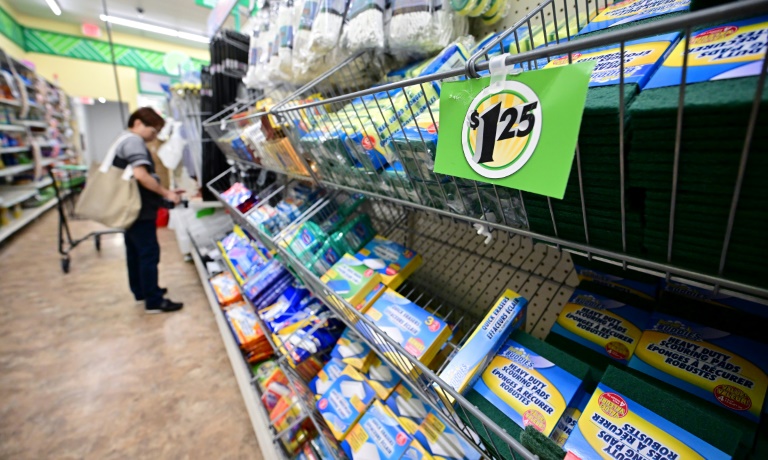 US inflation likely slowed in August, largely thanks to falling gasoline prices, but not enough to satisfy policymakers, especially President Joe Biden, as high prices continue to inflict pain on American families and businesses. 
The consumer price index (CPI), a key measure of inflation, is expected to have fallen in August compared to the prior month — the first decline since November 2020. The Labor Department is due to release the latest data Tuesday.
The annual inflation pace also is likely to have improved to 8.0 percent, according to a MarketWatch consensus forecast, from the blistering 9.1 percent rate in June — the highest in 40 years.
Prices have been soaring for months, exacerbated by the Russian invasion of Ukraine, which has impacted energy and food prices, as well as ongoing supply chain snarls amid Covid lockdowns in China.
While Americans will welcome relief at the pump, from the steady drop in gasoline prices, high costs for food and housing continue to strain family budgets.
"Risks remain skewed to the upside, due to an uncertain outlook for key inputs, including agricultural and energy commodities, as well as the pass-through of wage gains in a tight labor market," according to Barclays US analysts Pooja Sriram and Jonathan Hill.
They project a one percent increase in food prices in the month, with housing up 0.6 percent.
Inflation also has become a hot political issue just weeks away from key midterm congressional elections, and Biden has made fighting high prices his top domestic priority, so any relief will be welcomed at the White House.
"Inflation is way too high, and it's essential that we bring it down," Treasury Secretary Janet Yellen said Sunday, echoing a comment she and other administration officials have made repeatedly to show their sympathy with the plight faced by consumers and firms.
– Recession risk –
The Federal Reserve views inflation as the biggest risk to the world's largest economy, and has moved aggressively to cool demand, increasing the benchmark lending rate four times this year, with a third consecutive three-quarter point hike widely expected next week.
The Fed actions increase the cost of borrowing for homebuyers and businesses, which tends to cool investment and spending.
Fed Chair Jerome Powell has said the central bank will do whatever it takes to ensure high prices do not become entrenched, even at the risk of tipping the economy into a recession.
"The clock is ticking," Powell warned Friday, pledging to "keep at it until the job is done."
Yellen acknowledged that there is "certainly a risk" of an economic downturn amid the rising lending costs, but she noted the US job market is "exceptionally strong" with nearly two vacancies for every worker looking for a job.
And she cautioned that "we can't have a strong labor market without inflation under control."
Fed officials have said they are encouraged by easing price pressures, but not satisfied. A survey released Monday by the New York Federal Reserve Bank showed consumer inflation expectations fell sharply in August.
The strong job market — the unemployment rate was 3.7 percent in August — also provides some comfort, giving policymakers room to maneuver, and potentially quell inflation without a steep increase in joblessness.
But the worker shortage remains a concern since it could fuel a dangerous wage-spiral.
And many economists are skeptical the Fed can achieve the desired "soft-landing."
"It is unlikely, but not impossible," for the Fed to achieve that goal, according to Laurence Ball of Johns Hopkins University and Daniel Leigh and Prachi Mishra of the International Monetary Fund.
In a paper published last week they warned that "the small increase in unemployment the Fed projects won't be enough" to bring inflation down.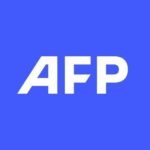 With 2,400 staff representing 100 different nationalities, AFP covers the world as a leading global news agency. AFP provides fast, comprehensive and verified coverage of the issues affecting our daily lives.
Apple to make iPhone 14 in India in shift away from China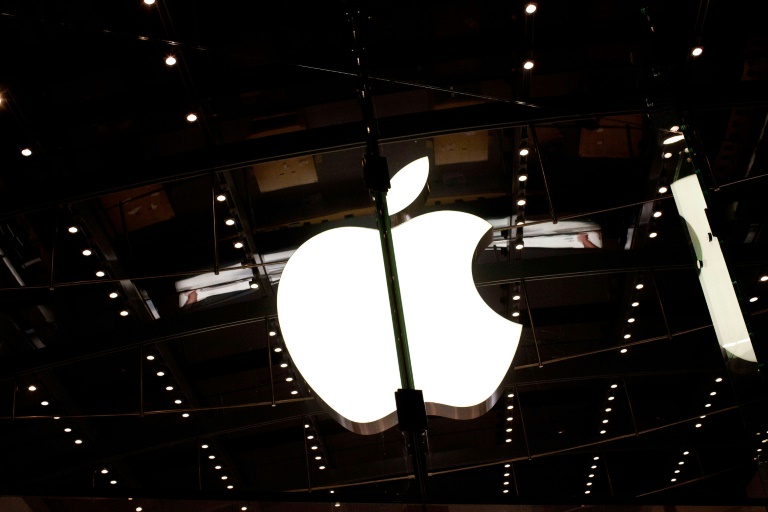 Apple will manufacture its new flagship smartphone in India, the US tech giant said Monday, as it seeks to diversify production away from a dependence on China.
The iPhone supply chain is based mainly in China but the country's zero-Covid policies and tensions with the United States have hurt production, analysts say.
"We're excited to be manufacturing iPhone 14 in India," Apple said in a brief statement.
The California-based firm already makes older iPhone models in India via Taiwanese manufacturers such as Foxconn, which has a factory in the southern state of Tamil Nadu.
The latest announcement comes just weeks after Apple launched new smartphones. The tech behemoth is commencing production of the iPhone 14 in India much earlier than it did for previous models, Canalys analyst Sanyam Chaurasia said.
"Over the last couple of years, it has been increasingly diversifying its supply chain to India," Chaurasia told AFP.
About 7.5 million iPhones — around three percent of Apple's global production — were made in India last year, the analyst added.
"We expect that the local production of iPhones could reach more than 11 million this year," he said.
Apple's announcement will be a boost to Prime Minister Narendra Modi's "Make in India" strategy under which he has urged foreign businesses to manufacture goods in the South Asian nation.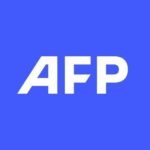 With 2,400 staff representing 100 different nationalities, AFP covers the world as a leading global news agency. AFP provides fast, comprehensive and verified coverage of the issues affecting our daily lives.
US charges Boeing with misleading investors on 737 MAX safety, fined $200 mn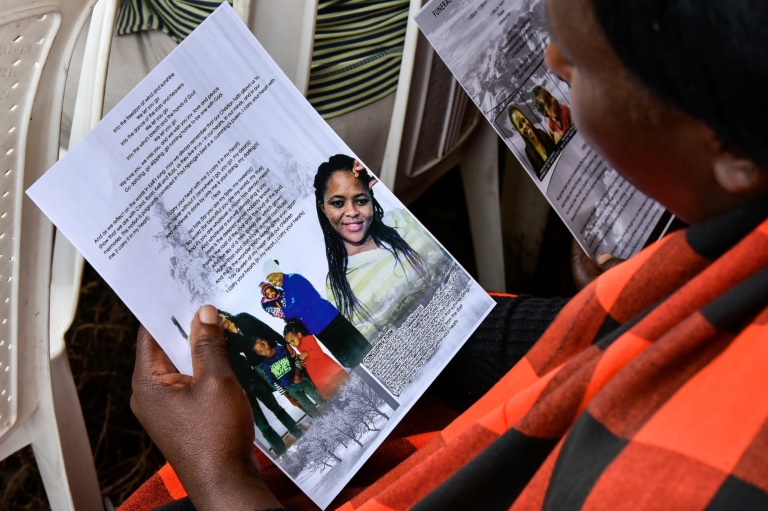 US securities officials fined Boeing $200 million over the aviation giant's misleading assurances about the safety of the 737 MAX airplane following two deadly crashes, regulators announced Thursday.
Boeing agreed to the penalty to settle charges it "negligently violated the antifraud provisions" of US securities laws, the Securities and Exchange Commission said in a statement, saying the company and its leader "put profits over people."
Boeing's former chief executive, Dennis Muilenburg, also agreed to pay $1 million to settle the same charges in the civil case.
The settlement marks the latest hit to Boeing over the MAX following the Lion Air Crash in Indonesia in October 2018 and the Ethiopian Airlines crash in Ethiopia in March 2019, which together claimed nearly 350 lives.
One month after the first crash, a Boeing press release approved by Muilenburg "selectively highlighted certain facts," implying pilot error and poor aircraft maintenance contributed to the crash.
The press release also attested to the aircraft's safety, not disclosing that Boeing knew a key flight handling system, the Maneuvering Characteristics Augmentation System (MCAS), posed safety issues and was being redesigned.
After the second crash, Boeing and Muilenburg assured the public that there was "no surprise or gap" in the federal certification of the MAX despite being aware of contrary information, the SEC said.
– Boeing 'failed' –
"In times of crisis and tragedy, it is especially important that public companies and executives provide full, fair, and truthful disclosures to the markets," said SEC Chair Gary Gensler in a press release.
"The Boeing Company and its former CEO, Dennis Muilenburg, failed in this most basic obligation. They misled investors by providing assurances about the safety of the 737 MAX, despite knowing about serious safety concerns."
The SEC said both Boeing and Muilenburg, in agreeing to pay the penalties, did not admit or deny the agency's findings.
Boeing said the agreement "fully resolves" the SEC's inquiry and is part of the company's "broader effort to responsibly resolve outstanding legal matters related to the 737 MAX accidents in a manner that serves the best interests of our shareholders, employees, and other stakeholders," a company spokesman said.
"We will never forget those lost on Lion Air Flight 610 and Ethiopian Airlines Flight 302, and we have made broad and deep changes across our company in response to those accidents."
US air safety authorities cleared Boeing's 737 MAX to resume service in November 2020 following a 20-month grounding after the crashes.
A principal cause of the two crashes was identified as the MCAS, which was supposed to keep the plane from stalling as it ascended but instead forced the nose of the plane downward. The Federal Aviation Administration required Boeing to upgrade this system to address the flaw.
In January 2021, Boeing agreed to pay $2.5 billion to settle a US criminal charge over claims the company defrauded regulators overseeing the 737 MAX.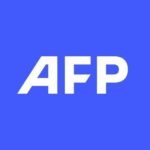 With 2,400 staff representing 100 different nationalities, AFP covers the world as a leading global news agency. AFP provides fast, comprehensive and verified coverage of the issues affecting our daily lives.
Facebook whistleblower launches nonprofit to take on big tech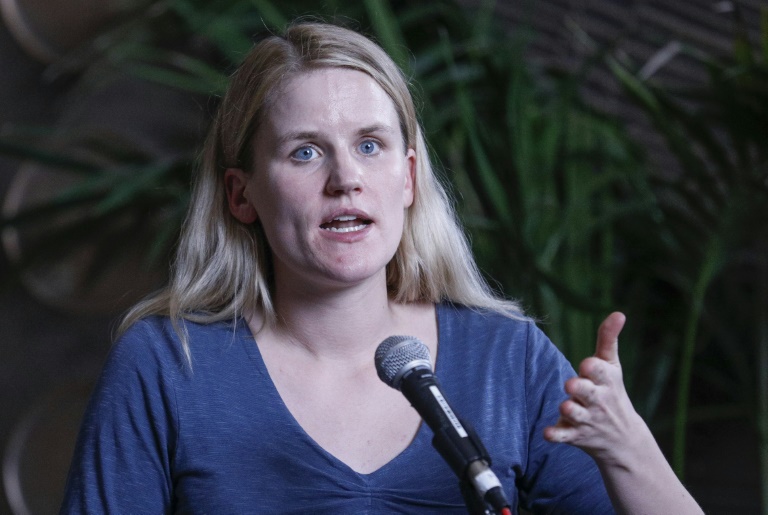 Whistleblower Frances Haugen — a former Facebook engineer who leaked documents suggesting the firm put profits before safety — on Thursday launched an organization devoted to fighting harm caused by social media.
The Beyond the Screen nonprofit's first project will be to document ways big tech is failing in its "legal and ethical obligations to society" and help come up with ways to solve those problems, a statement on the launch said.
"We can have social media that brings out the best in us, and that's what Beyond the Screen is working toward," Haugen said in the statement.
"Beyond the Screen will focus on tangible solutions to help users gain control of our social media experience."
Haugen last year leaked reams of internal studies showing executives knew of their site's potential for harm, prompting a renewed US push for regulation.
Haugen contended the tech titan, which has since rebranded itself as Meta, put profits over safety. Meta has fought back against the accusation.
Haugen's nonprofit will collaborate with groups including Common Sense Media and Project Liberty that share a "commitment to supporting healthier social media," according to the statement.
Beyond the Screen's first project "represents a bold, inclusive, and much-needed effort to drive a seismic shift in how social media operates," Project Liberty founder Frank McCourt said in the statement.
"We look forward to working with Frances and her team to launch this new initiative and advance our shared goal of enabling healthier digital communities and stopping harmful business models."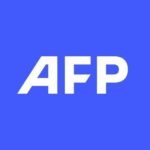 With 2,400 staff representing 100 different nationalities, AFP covers the world as a leading global news agency. AFP provides fast, comprehensive and verified coverage of the issues affecting our daily lives.