US inflation likely eased in August — but not enough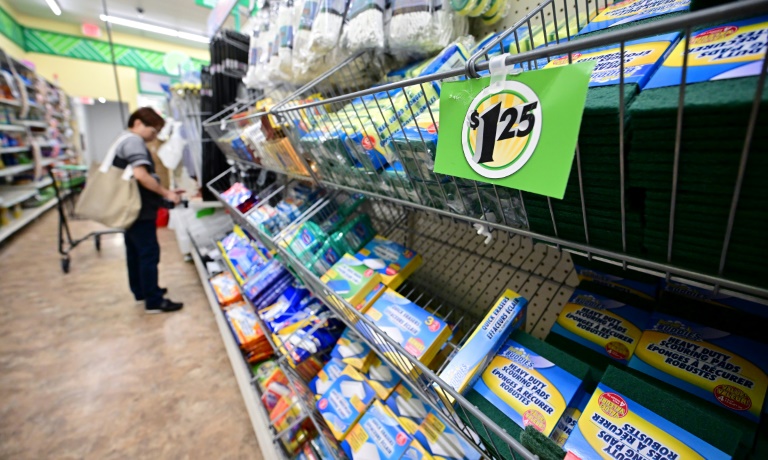 US inflation likely slowed in August, largely thanks to falling gasoline prices, but not enough to satisfy policymakers, especially President Joe Biden, as high prices continue to inflict pain on American families and businesses. 
The consumer price index (CPI), a key measure of inflation, is expected to have fallen in August compared to the prior month — the first decline since November 2020. The Labor Department is due to release the latest data Tuesday.
The annual inflation pace also is likely to have improved to 8.0 percent, according to a MarketWatch consensus forecast, from the blistering 9.1 percent rate in June — the highest in 40 years.
Prices have been soaring for months, exacerbated by the Russian invasion of Ukraine, which has impacted energy and food prices, as well as ongoing supply chain snarls amid Covid lockdowns in China.
While Americans will welcome relief at the pump, from the steady drop in gasoline prices, high costs for food and housing continue to strain family budgets.
"Risks remain skewed to the upside, due to an uncertain outlook for key inputs, including agricultural and energy commodities, as well as the pass-through of wage gains in a tight labor market," according to Barclays US analysts Pooja Sriram and Jonathan Hill.
They project a one percent increase in food prices in the month, with housing up 0.6 percent.
Inflation also has become a hot political issue just weeks away from key midterm congressional elections, and Biden has made fighting high prices his top domestic priority, so any relief will be welcomed at the White House.
"Inflation is way too high, and it's essential that we bring it down," Treasury Secretary Janet Yellen said Sunday, echoing a comment she and other administration officials have made repeatedly to show their sympathy with the plight faced by consumers and firms.
– Recession risk –
The Federal Reserve views inflation as the biggest risk to the world's largest economy, and has moved aggressively to cool demand, increasing the benchmark lending rate four times this year, with a third consecutive three-quarter point hike widely expected next week.
The Fed actions increase the cost of borrowing for homebuyers and businesses, which tends to cool investment and spending.
Fed Chair Jerome Powell has said the central bank will do whatever it takes to ensure high prices do not become entrenched, even at the risk of tipping the economy into a recession.
"The clock is ticking," Powell warned Friday, pledging to "keep at it until the job is done."
Yellen acknowledged that there is "certainly a risk" of an economic downturn amid the rising lending costs, but she noted the US job market is "exceptionally strong" with nearly two vacancies for every worker looking for a job.
And she cautioned that "we can't have a strong labor market without inflation under control."
Fed officials have said they are encouraged by easing price pressures, but not satisfied. A survey released Monday by the New York Federal Reserve Bank showed consumer inflation expectations fell sharply in August.
The strong job market — the unemployment rate was 3.7 percent in August — also provides some comfort, giving policymakers room to maneuver, and potentially quell inflation without a steep increase in joblessness.
But the worker shortage remains a concern since it could fuel a dangerous wage-spiral.
And many economists are skeptical the Fed can achieve the desired "soft-landing."
"It is unlikely, but not impossible," for the Fed to achieve that goal, according to Laurence Ball of Johns Hopkins University and Daniel Leigh and Prachi Mishra of the International Monetary Fund.
In a paper published last week they warned that "the small increase in unemployment the Fed projects won't be enough" to bring inflation down.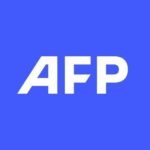 With 2,400 staff representing 100 different nationalities, AFP covers the world as a leading global news agency. AFP provides fast, comprehensive and verified coverage of the issues affecting our daily lives.
US says Amazon running illegal monopoly in online retail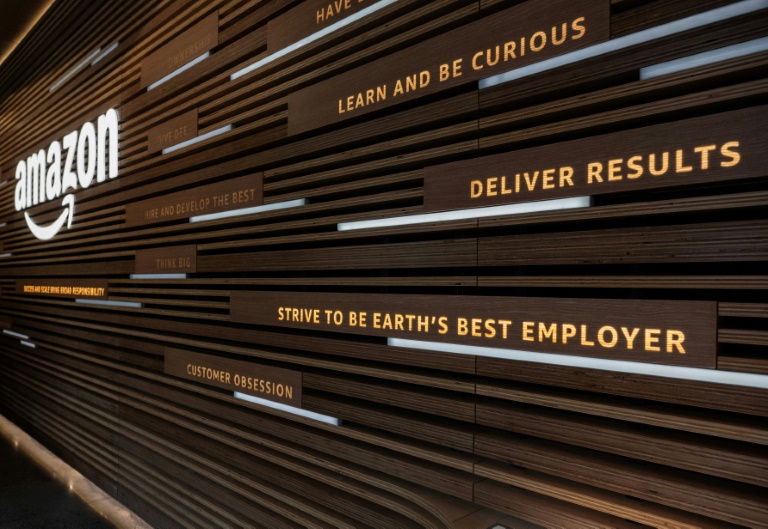 A top US antitrust regulator sued Amazon on Tuesday, accusing the online retail behemoth of running an illegal monopoly by strong-arming sellers and stifling potential rivals.
The highly anticipated lawsuit is another test for the Biden administration as it tries to curb the power of big tech in the face of pushback from US courtrooms.
"Our complaint lays out how Amazon has used a set of punitive and coercive tactics to unlawfully maintain its monopolies," said Federal Trade Commission Chair Lina Khan.
The FTC, which was joined by 17 US states in the case, said Amazon broke antitrust laws in two ways, both involving its "marketplace" which links outside sellers to buyers through its platforms.
In the first instance, the case alleges Amazon punishes companies using its platform that sell items elsewhere at lower prices by downranking their products on the site.
It also coerces sellers into signing on to Amazon's "costly" logistics service in order to be exposed to Prime customers that are the site's biggest and most catered-to users, the FTC said.
"Amazon is a monopolist that uses its power to hike prices on American shoppers and charge sky-high fees on hundreds of thousands of online sellers," said John Newman, Deputy Director of the FTC's Bureau of Competition.
"Seldom in the history of US antitrust law has one case had the potential to do so much good for so many people," he added.
Amazon said it firmly rejected the premise of the case.
"Today's suit makes clear the FTC's focus has radically departed from its mission of protecting consumers and competition," said David Zapolsky, Amazon Senior Vice President of Global Public Policy.
"The lawsuit filed by the FTC today is wrong on the facts and the law, and we look forward to making that case in court," he added.
Small business groups backing the case, hailed the lawsuit.
– 'Utterly dominated' –
"Ecommerce should be a dynamic sector with numerous marketplaces vying to attract both sellers and shoppers. Instead, it's utterly dominated by a single firm," said Stacy Mitchell, Co-Executive Director of the Institute for Local Self-Reliance.
The FTC has had Amazon in its sights for a few years.
Last June, the FTC filed a complaint against Amazon for "entrapping consumers" with its Prime subscription, which renews automatically and is complicated to cancel.
The FTC has also attacked the group over its respect for data confidentiality, and last May Amazon agreed to pay more than $30 million over allegations of snooping on its security camera Ring.
The case is hugely symbolic for Khan, who made her name in academia for questioning whether antitrust laws were fit for purpose in the digital age in a paper titled "Amazon's Antitrust Paradox".
Her celebrated paper was a retort to a seminal work by conservative scholar Robert Bork that said enforcers of fair competition should stand down unless a clear risk of higher prices and a threat to consumers could be proven.
Written in the 1970s, that philosophy guided the government's attitudes and influenced the judges deciding the biggest cases today.
But US President Joe Biden in 2021 picked Khan to lead the agency in charge of safeguarding the interest of consumers and preserving a level playing field for businesses.
That year Amazon unsuccessfully submitted a complaint to the FTC, asking it to ensure that Khan did not deal with antitrust matters concerning it, criticizing her for a lack of impartiality.
Her track record since taking over the FTC has been checkered after a series of court defeats sowed doubt that she will put an end to decades of Washington's light-touch approach to antitrust regulation.
In July, Khan was handed her latest loss when a federal court threw out her agency's objection to Microsoft's $69 billion buyout of video game giant Activision.
She had suffered an earlier defeat in the same San Francisco courtroom, when a judge said the FTC's opposition to Facebook-owner Meta buying Within, a VR software company, was out of bounds.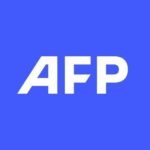 With 2,400 staff representing 100 different nationalities, AFP covers the world as a leading global news agency. AFP provides fast, comprehensive and verified coverage of the issues affecting our daily lives.
EU tells Apple chief to 'open up' to rivals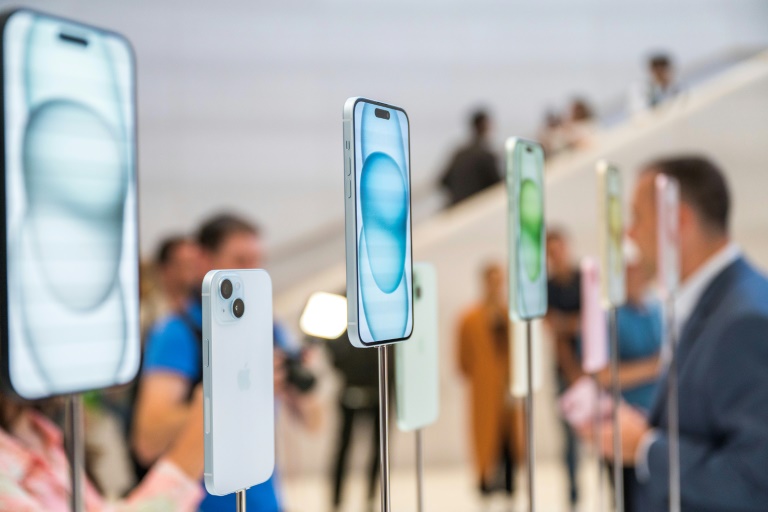 The EU's digital chief Thierry Breton told Apple CEO Tim Cook on Tuesday that the iPhone maker must open up its products to competitors as part of Brussels' tough curbs on tech behemoths.
Earlier this month, the European Union unveiled a list of the digital giants, including Apple, which will face new rules under the Digital Markets Act (DMA) on how they do business.
Other tech firms caught up included Facebook owner Meta and TikTok parent ByteDance.
Apple has previously slammed the DMA, claiming it poses risks to users' privacy.
Cook was in Brussels to meet with Breton and the acting competition commissioner, Didier Reynders.
"The next job for Apple and other big tech, under the DMA, is to open up its gates to competitors," Breton said, in a statement.
"Be it the electronic wallet, browsers or app stores, consumers using an Apple iPhone should be able to benefit from competitive services by a range of providers," he added.
Breton said the two men had a "constructive discussion on Apple's compliance plan" for the DMA.
Apple would not comment on Cook's visit.
The EU however won a previous battle with Apple, forcing the company to unveil its new iPhone lineup with a universal charger on September 12.
Brussels' rules insist all phones and other small devices must be compatible with the USB-C charging cables from the end of next year.
Breton showed Cook his "museum" with several charging cables in a video shared on social media after hailing "cable clutter" as "a thing of the past" in his statement.
The latest battle began when the EU on September 6 named Apple's operating iOS system, its App Store and its Safari browser as services that must comply with the DMA.
Brussels is also probing whether to include iMessage in that list.
Shortly after the announcement, Apple said it was "very concerned about the privacy and data security risks the DMA poses for our users" and vowed to focus on "how we mitigate these impacts".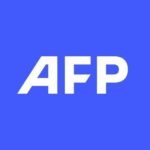 With 2,400 staff representing 100 different nationalities, AFP covers the world as a leading global news agency. AFP provides fast, comprehensive and verified coverage of the issues affecting our daily lives.
Tech firms roll back misinformation curbs ahead of 2024 polls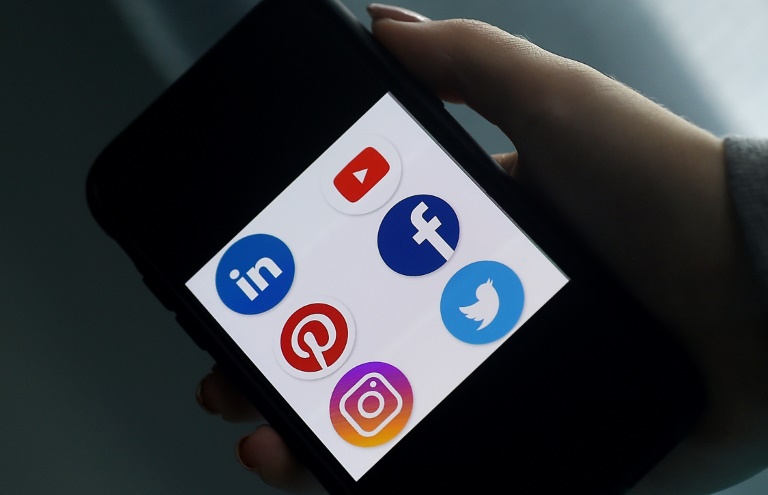 As a global election season widely expected to be mired in misinformation and falsehoods fast approaches, the big US-based tech platforms are walking back policies meant to curb them, stoking alarm.
Whether it is YouTube scrapping a key misinformation policy or Facebook altering fact checking controls, the social media giants are demonstrating a certain lassitude with being the sheriffs of the internet Wild West.
The changes have come in a climate of layoffs, cost-cutting measures and pressure from right-wing groups that accuse the likes of Facebook-parent Meta or YouTube owner Google of suppressing free speech.
This has spurred tech companies to loosen content moderation policies, downsize trust and safety teams and, in the case of Elon Musk-owned X (formerly Twitter), restore accounts known for pushing bogus conspiracies.
Those moves, researchers say, have eroded their ability to tackle what is expected to be a deluge of misinformation during more than 50 major elections around the world next year, not only in the United States, but also in India, Africa and the European Union.
"Social media companies aren't ready for the 2024 election tsunami," the watchdog Global Coalition for Tech Justice said in a report this month.
"While they continue to count their profits, our democracies are left vulnerable to violent coup attempts, venomous hate speech, and election interference."
In June, YouTube said it will stop removing content that falsely claims the 2020 US presidential election was plagued by "fraud, errors or glitches," a move sharply criticized by misinformation researchers.
YouTube justified its action, saying that removing this content could have the "unintended effect of curtailing political speech."
– 'Era of Recklessness' –
Twitter, now known as X, said in November it would no longer enforce its COVID misinformation policy.
Since billionaire Musk's turbulent acquisition of the platform last year, it has restored thousands of accounts that were once suspended for violations including spreading misinformation and introduced a paid verification system that researchers say has served to boost conspiracy theorists.
Last month, the platform said it would now allow paid political advertising from US candidates, reversing a previous ban and sparking concerns over misinformation and hate speech in next year's election.
"Musk's control over Twitter has helped usher in a new era of recklessness by large tech platforms," Nora Benavidez, from the nonpartisan group Free Press, told AFP.
"We're observing a significant rollback in concrete measures companies once had in place."
Platforms are also under pressure from conservative US advocates who accuse them of colluding with the government to censor or suppress right-leaning content under the guise of fact-checking.
"These companies think that if they just keep appeasing Republicans, they'll just stop causing them problems when all they're doing is increasing their own vulnerability," said Berin Szoka, president of TechFreedom, a think tank.
For years, Facebook's algorithm automatically moved posts lower in the feed if they were flagged by one of the platform's third-party fact-checking partners, including AFP, reducing the visibility of false or misleading content.
Facebook recently gave US users the controls, allowing them to move this content higher if they want, in a potentially significant move that the platform said will give users more power over its algorithm.
– Hot topic –
The hyperpolarized political climate in the United States has made content moderation on social media platforms a hot-button issue.
Earlier this month, the US Supreme Court temporarily put on hold an order limiting the ability of President Joe Biden's administration to contact social media companies to remove content it considers to be misinformation.
A lower court of Republican-nominated judges had given that order, ruling that US officials went too far in their efforts to get platforms to censor certain posts.
Misinformation researchers from prominent institutions such as the Stanford Internet Observatory also face a Republican-led congressional inquiry as well as lawsuits from conservative activists who accuse them of promoting censorship — a charge they deny.
Tech sector downsizing that has gutted trust and safety teams and poor access to platform data have further added to their challenges.
"The public urgently needs to know how platforms are being used to manipulate the democratic process," Ramya Krishnan, from the Knight First Amendment Institute at Columbia University, told AFP.
"Independent research is crucial to exposing these efforts, but platforms continue to get in the way by making it more costly and risky to do this work."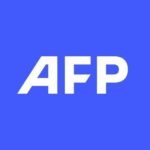 With 2,400 staff representing 100 different nationalities, AFP covers the world as a leading global news agency. AFP provides fast, comprehensive and verified coverage of the issues affecting our daily lives.