China Covid curbs disrupt production at world's biggest iPhone factory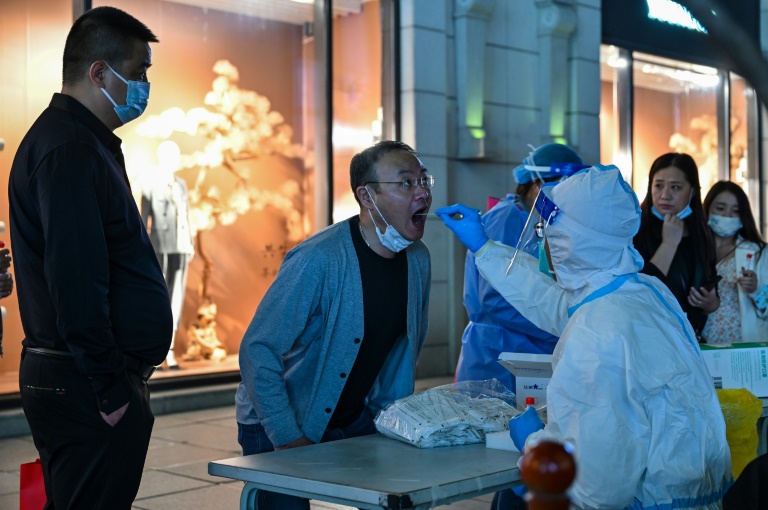 Millions of people in China were under tight Covid restrictions on Wednesday as sporadic outbreaks across the country prompted business closures and disruption at the world's largest iPhone factory.
China is the last major economy welded to a zero-Covid strategy, persisting with snap lockdowns, mass testing and lengthy quarantines in a bid to keep infections to a minimum.
But fast-spreading virus variants have challenged that approach in recent months, with shutdowns and an ever-shifting patchwork of curbs sparking public exasperation and rare pockets of protest.
The world's most populous nation recorded just 1,241 new local cases on Wednesday, the majority of which displayed no symptoms, according to the National Health Commission.
But they include an outbreak at a factory in the central city of Zhengzhou that employs around 300,000 people and is known as the largest producer of iPhones in the world.
Foxconn Technology Group, which runs the facility, acknowledged the flare-up on Wednesday but said "operation and production… is relatively stable".
"Health and safety measures for employees (are) being maintained," the Taiwanese electronics maker said, adding that it was "providing the necessary guarantees for livelihoods, including material supplies, psychological comfort and responsive feedback".
The company did not specify how many staff were affected by the outbreak but said it was a "small number" and that unsubstantiated online rumours of tens of thousands of infections were "patently false".
"At present, the epidemic prevention work in Zhengzhou is progressing steadily, and the impact… is controllable," the statement said.
"The operating outlook for this quarter remains unchanged," it added.
There were signs of further tightening in Beijing, with the capital's Universal Resort theme park saying on Wednesday that it had "closed temporarily… to implement epidemic control requirements".
"We will continue to evaluate the impact on operations and work hard to restore them as soon as possible", the resort said on its official Weibo social media account, without giving a timeline for reopening.
– Inhalable vaccine –
Chinese authorities have shown little willingness to ease Covid measures even as the number of daily cases has diminished, with Japanese investment bank Nomura estimating this week that more than 200 million people are under some form of enhanced restrictions.
In the northwestern city of Xining — home to 2.5 million — residents complained on social media about grinding stay-home measures, with some making accusations of underreported cases that AFP was unable to verify.
"Xining is like Shanghai in April," wrote one Weibo user, referencing the months-long lockdown that triggered isolated protests in the eastern megacity earlier this year.
But Shanghai's situation has since improved, and officials there began rolling out an inhalable Covid vaccine on Wednesday in what is thought to be the first such campaign in the world.
The vaccine — produced by Tianjin-based manufacturer CanSino Biologics — was approved by domestic regulators last month and is being administered as a booster for those who have previously received a jab.
Footage posted on social media by local news outlets showed residents lifting translucent beakers to their lips and sucking in the mist-like vaccine through a nozzle.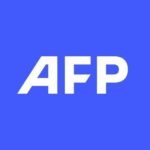 With 2,400 staff representing 100 different nationalities, AFP covers the world as a leading global news agency. AFP provides fast, comprehensive and verified coverage of the issues affecting our daily lives.
EU, Google want 'voluntary' AI rules: commissioner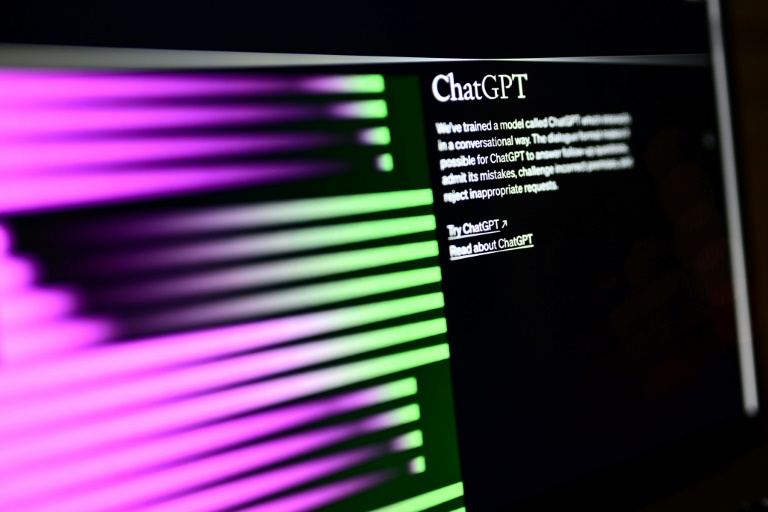 The EU and Google want voluntary rules on AI before a new law comes into force in the bloc to regulate the rapidly advancing technology, the bloc's industry commissioner Thierry Breton said Wednesday.
"We agreed that we cannot afford to wait for the AI law to come into force and to work together with all AI developers to introduce a voluntary pact," Breton told AFP after holding talks with Google CEO Sundar Pichai in Brussels.
Although the European Union's executive arm first proposed a law to regulate AI in 2021, the issue has taken on greater urgency since ChatGPT, a chatbot created by OpenAI in the United States, burst onto the scene with all its dizzying developments.
The European Parliament is due to back the draft law next month before negotiations formally begin with the EU's 27 member states to agree on a final version.
The EU is racing to be the first to regulate the risks that come with AI's deployment.
Breton said that even if the EU adopted the law by the end of the year, it would start to apply "at the earliest by the end of 2025".
The concerns over AI are an ever-growing list, from disinformation to copyright over images, sound and text.
Breton added that he wanted to engage a "large number of players, whether European or non-European" to discuss the voluntary rules.
"We already see some general rules. Many things could be implemented without going through the law," he said, giving examples including ensuring that AI-generated images contain labels saying they were produced by AI.
The EU parliament's text included bans on biometric surveillance, emotion recognition and AI predictive policing systems.
It also seeks to put generative AI systems such as ChatGPT and Midjourney in a category requiring special transparency measures, such as notifications to users that the output was made by a machine, not a human.
Some tech firms have welcomed regulation.
Last week, OpenAI's CEO Sam Altman testified before a US Senate panel and called on Congress to impose new rules on big tech to mitigate the dangers that can arise from AI.
The G7 group of nations last week also announced they would launch discussions this year on "responsible" use of the technology with a working group to tackle issues from copyright to disinformation.
European Commission Vice President Margrethe Vestager said on Tuesday that officials from the United States and the EU would discuss the issue at an EU-US Trade and Technology Council (TTC) meeting in Sweden next week.
"We can talk about this within the TTC in a way that will help the G7 process to be as concrete as possible," she told reporters.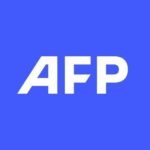 With 2,400 staff representing 100 different nationalities, AFP covers the world as a leading global news agency. AFP provides fast, comprehensive and verified coverage of the issues affecting our daily lives.
German chip charge could short-circuit on myriad challenges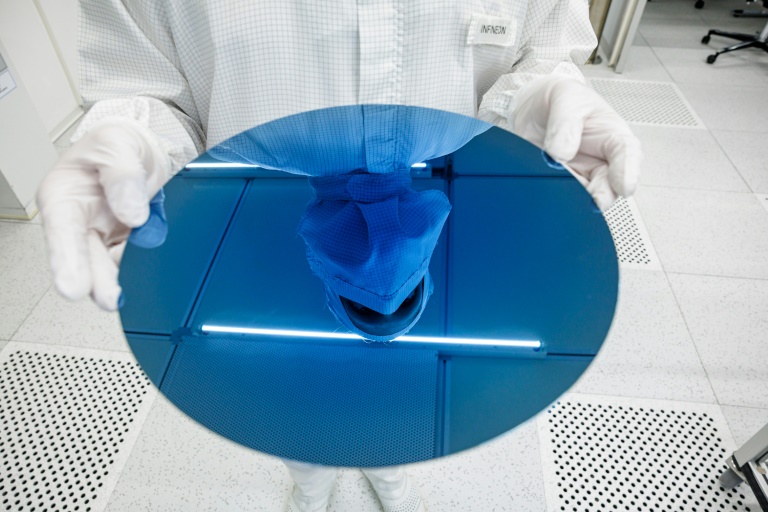 Germany is seeking to lead a European charge to boost chip production with a series of mega-investments but the drive faces challenges ranging from high energy prices to subsidy rows and worker shortages.
When the pandemic sent semiconductor demand surging and snarled global supply chains, Western nations long reliant on Asia to produce their chips cheaply got a nasty shock as they faced sudden shortages.
The European Union was jolted into action, and is rolling out a plan to double the bloc's share of global chip production to 20 percent by 2030, and mobilise billions of euros in investment.
Industrial powerhouse Germany — whose carmakers were among firms hit hard by the shortages — is hoping to lead the European renaissance, with major investments announced in recent times, including from Intel, Infineon, Bosch and Wolfspeed.
Taiwanese tech giant TSMC, one of the world's leading chip companies, is also considering to build its first European plant in the eastern city of Dresden.
At the groundbreaking this month for a new Infineon chip factory in Dresden, Chancellor Olaf Scholz said semiconductors were "often referred to as the petroleum of the 21st century".
Chips, used to power everything from smartphones to fighter jets, were the one component "on which almost everything else depends," he added.
Infineon plans to invest about five billion euros ($5.4 billion) in the plant. It is due to open in 2026, and create up to 1,000 jobs in Dresden, the state capital of Saxony, already home to a dense network of chip companies.
– Soaring costs –
Not every project has been running so smoothly, however.
Intel announced with great fanfare in March last year plans to build a massive chip plant in the city of Magdeburg, with initial investment of 17 billion euros, the centrepiece of the US firm's European investment drive.
But after inflation surged following Russia's invasion of Ukraine, the project has been delayed, with construction — originally supposed to start in the first half of 2023 — not yet under way.
The company is reportedly pushing for higher government subsidies to cover the impact of higher costs.
Asked about the reports, Intel said that "much has changed" since the project was announced.
"Geopolitical challenges have become greater, semiconductor demand has declined, and disruptions in the global economy have resulted in increased costs, from construction materials to energy," the company said in a statement.
Germany's economy ministry said the government was currently discussing measures to "close the cost gap of the planned project, which has increased significantly in recent months".
For Germany's chip ecosystem, another major challenge is finding enough workers.
In occupations that are particularly key for the chip industry, there is currently a shortage of 62,000 skilled workers, according to a study from the German Economic Institute in December.
Europe's "Chips Act", agreed on by the European Parliament and EU member states last month, aims to mobilise more than 43 billion euros in public and private investments.
As well as Germany, investments have been announced elsewhere in the bloc, including a new plant in France built by French-Italian chipmaker STMicroelectronics and US-based GlobalFoundries.
– 'No self-sufficiency' –
The continent has much lost ground to make up — its share of global chip manufacturing capacity fell from 44 percent in 1990 to nine percent in 2020, according to a study from the US-based Semiconductor Industry Association and Boston Consulting Group.
Europe also faces competition from the United States, which is shelling out large sums to promote domestic production, while Japan and South Korea have vowed to spend billions on developing production.
However, some fear that spending billions of euros in public money on chip production is misguided, given Europe is likely to remain heavily dependent on semiconductors produced elsewhere.
"If we enter into a subsidy race, then we end up paying a lot of money and are not necessarily any safer," Clemens Fuest, president of Germany's Ifo institute, recently said on broadcaster ARD.
And industry players believe the semiconductor supply chain — which involves many different companies, providing different services — is destined to remain globalised.
"All big economies are trying to strengthen the semiconductor industry in their territories," Infineon CEO Jochen Hanebeck told reporters on an earnings call this month.
While dependencies can be dialled back, there will be "no self-sufficiency for any countries or regions," he added.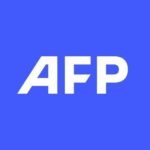 With 2,400 staff representing 100 different nationalities, AFP covers the world as a leading global news agency. AFP provides fast, comprehensive and verified coverage of the issues affecting our daily lives.
Apple to spend billions of dollars on US-made 5G tech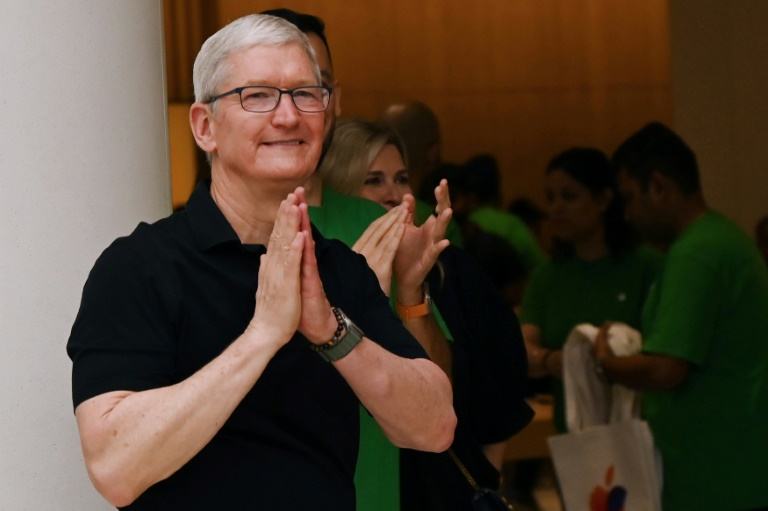 Apple on Tuesday announced a multi-billion-dollar collaboration with US tech firm Broadcom to make "cutting edge" components for wirelessly connecting to high-speed 5G telecom networks.
The iPhone maker did not specify exactly how many billions of dollars it would put into the Broadcom alliance, but said it is part of a commitment to invest in the US economy.
"We're thrilled to make commitments that harness the ingenuity, creativity, and innovative spirit of American manufacturing," Apple chief executive Tim Cook said in a statement.
"All of Apple's products depend on technology engineered and built here in the United States, and we'll continue to deepen our investments in the US economy because we have an unshakable belief in America's future."
The alliance will include designing and manufacturing sophisticated radio frequency components and other "cutting-edge wireless connectivity" parts in the United States, according to Apple.
"5G technology is shaping the future of next-generation consumer electronics — and Apple is spending tens of billions of dollars to develop this field in the United States," the company said.
Apple is on pace to meet a commitment it made in 2021 to invest $430 billion in the US economy over the course of five years, according to the Silicon Valley technology titan.
It said those investments include money put into data centers, capital projects and suppliers.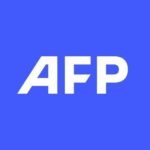 With 2,400 staff representing 100 different nationalities, AFP covers the world as a leading global news agency. AFP provides fast, comprehensive and verified coverage of the issues affecting our daily lives.