Privacy law violations: who investigates and what are the consequences?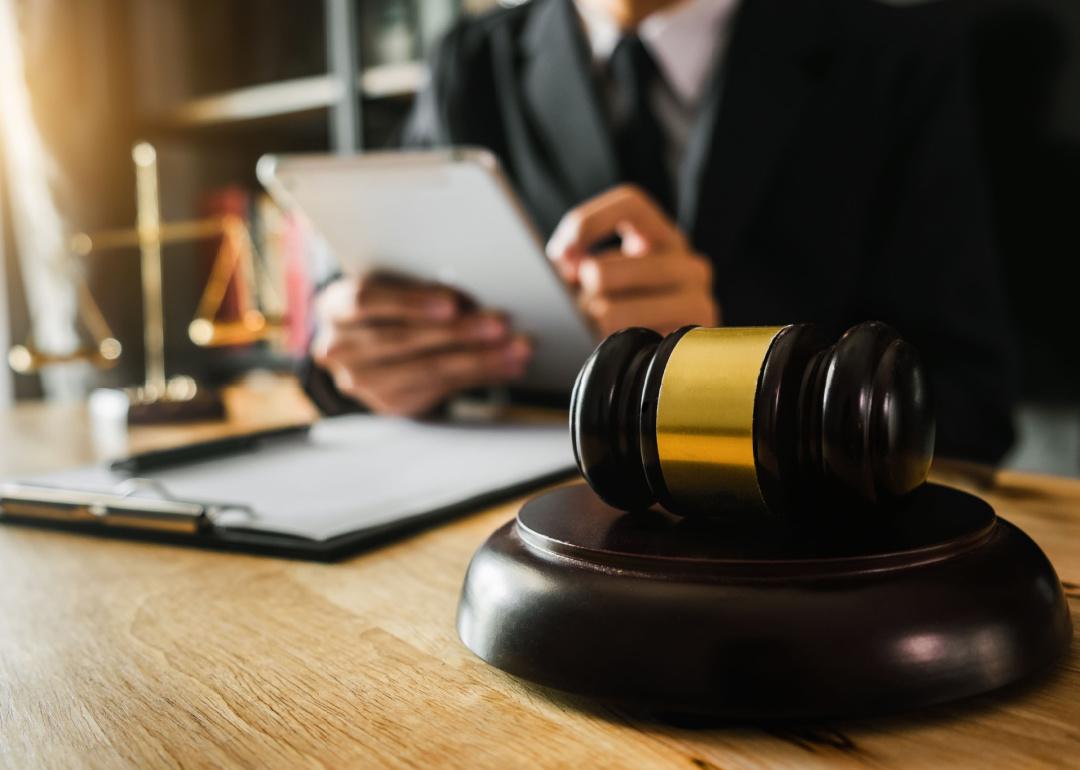 Privacy law violations: who investigates and what are the consequences?
Eighty-five percent of American adults say they go online daily—and 31% say they're online constantly—which is likely no surprise considering how much of our modern lives have become tethered to the internet. It's not only the hours we spend scrolling through our social media feeds, checking email, and streaming music playlists. Many of the businesses and services we use to send money, sign documents, view bills, schedule doctor appointments, or check our bank statements store our information digitally long after we've logged off. To protect all the countless pieces of our digital lives stored online, on the cloud, and on computer servers, privacy laws are critical to deterring theft and safeguarding our confidential information.
To learn about the different privacy laws in the U.S., including what types of privacy they protect, who enforces them, and what consequences of their violations are, TripleBlind compiled a list of federal privacy laws and investigated who enforces them using a variety of government and academic sources.
When it comes to how the U.S. manages privacy, its management processes are very siloed—especially compared to how Europe protects privacy, for example. The European Union allows for the free flow of information among member nations under the General Data Protection Regulation, an umbrella law that governs nearly every form of personal data and sets strict requirements for the protection of all processing and personal data. The U.S. protects particular data types under specific circumstances, as reflected in most privacy acts passed.
The U.S. Constitution does not specify any provisions for privacy protection. Still, several constitutional amendments have been interpreted in legal decisions as bearing weight on various forms of privacy, including the Third Amendment's protection of the privacy of one's home and the Fifth Amendment's protection against self-incrimination, which also extends to the security of private information.
Legislation related to the issue of privacy protections is extensive in terms of what it addresses and what it does not. It can be challenging to understand precisely what type of privacy each act protects, which government entity or entities investigate violations of each act, and what consequences of violations of each act resemble.
Read on for a breakdown of privacy law and consequences for violations in the U.S.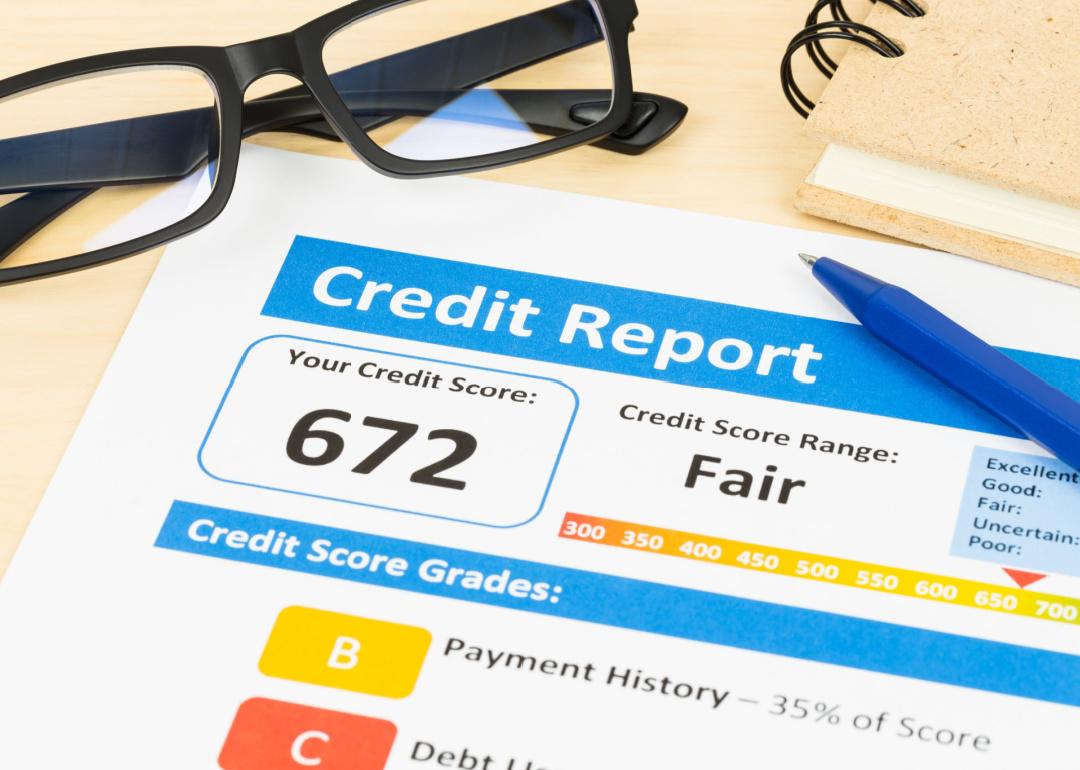 Casper1774 Studio // Shutterstock
Fair Credit Reporting Act of 1970
One of the earliest federal privacy laws to be passed, the Fair Credit Reporting Act of 1970 protects personal financial information collected by credit agencies, tenant screening services, and medical information companies. In essence, it guarantees the privacy and accuracy of the information in consumer credit bureau files and empowers action in the event of inaccuracies.
The Federal Trade Commission is the government entity that enforces the FCRA, though the Consumer Financial Protection Bureau is primarily responsible for rulemaking. Violations can come in many forms, including inaccurate debt reporting, failing to send poor credit rating notifications, disseminating credit reporting information without consent, and failing to provide a satisfactory process to prevent identity theft.
Such violations can result in various damages awarded, court costs, and attorney's fees. Actual damages include those that resulted from a proven failure to act, or an action by an individual, business, or agency that brings harm; they are case-specific and thus have no limit. Statutory damages don't require evidence to support them and have a compensation limit from $100 to $1,000. Punitive damages are awarded as punishment against an individual, business, or agency found in FCRA violation and are meant to deter the guilty party from further wrongdoing. All damage types are contingent upon willful and negligent FCRA violations.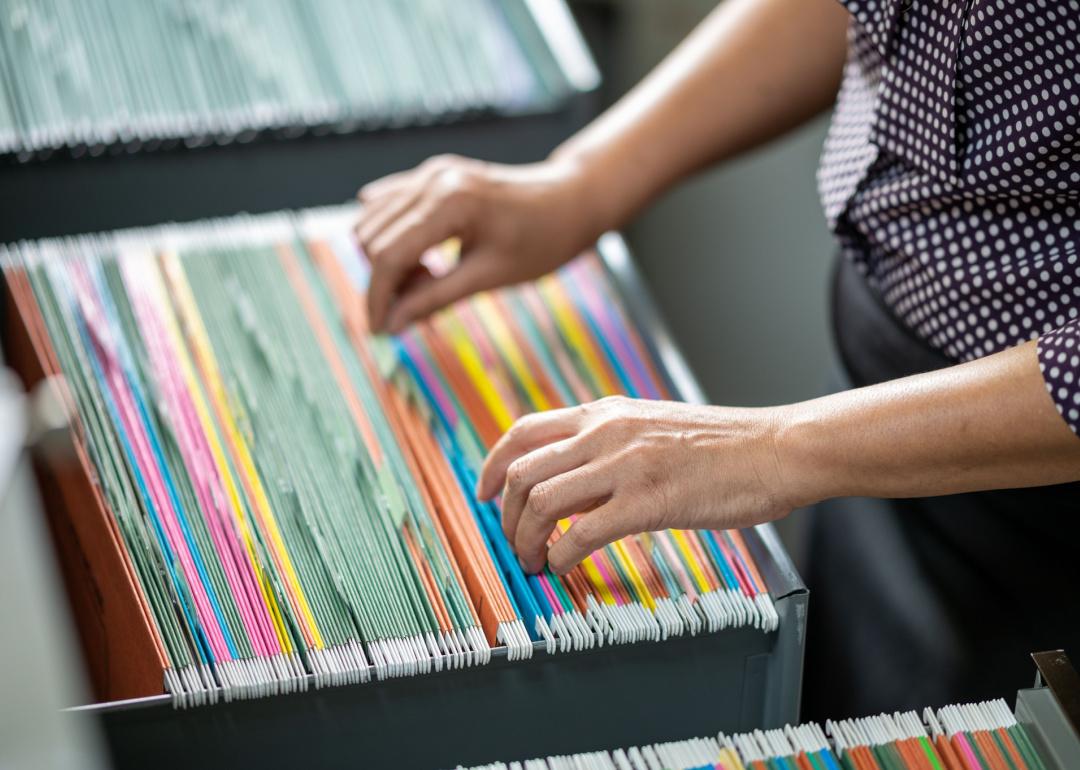 Nirat.pix // Shutterstock
Privacy Act of 1974
The Privacy Act of 1974 prevents federal agencies from disclosing personal information they collect or control when not authorized. The act also requires that federal agencies publicly disclose their system of records in the Federal Register, which is the U.S. government's official record. The act was ratified in response to concerns over how the creation and use of computerized databases impacted personal privacy; however, it is important to note that the act applies only to federal agencies and not to state or local agencies.
Many agencies share the duty of enforcing this act due to its range of protections, but the director of the Office of Management and Budget has the power to create guidelines for how agencies should follow the act. Penalties differ for violations of specific sections of the act and can be civil or criminal in nature, or both. In civil court, an individual can sue to have a record amended should an agency refuse to do so—and the individual can also have reasonable litigation costs paid by the government if the court so rules. An individual can also sue to have records produced in civil court. Should a court find that any agency has committed a violation intentionally or willfully, the court can award actual damages to the individual and the individual's reasonable attorney fees.
Suppose a government agency employee or officer willfully and knowingly discloses personally identifiable information or deliberately maintains a records system without disclosing relevant details or even the system's existence. In that case, they can be fined up to $5,000 and cited for a misdemeanor. Moreover, the same misdemeanor penalty can apply to anyone who willfully and knowingly requests the record of an individual from an agency under false pretenses.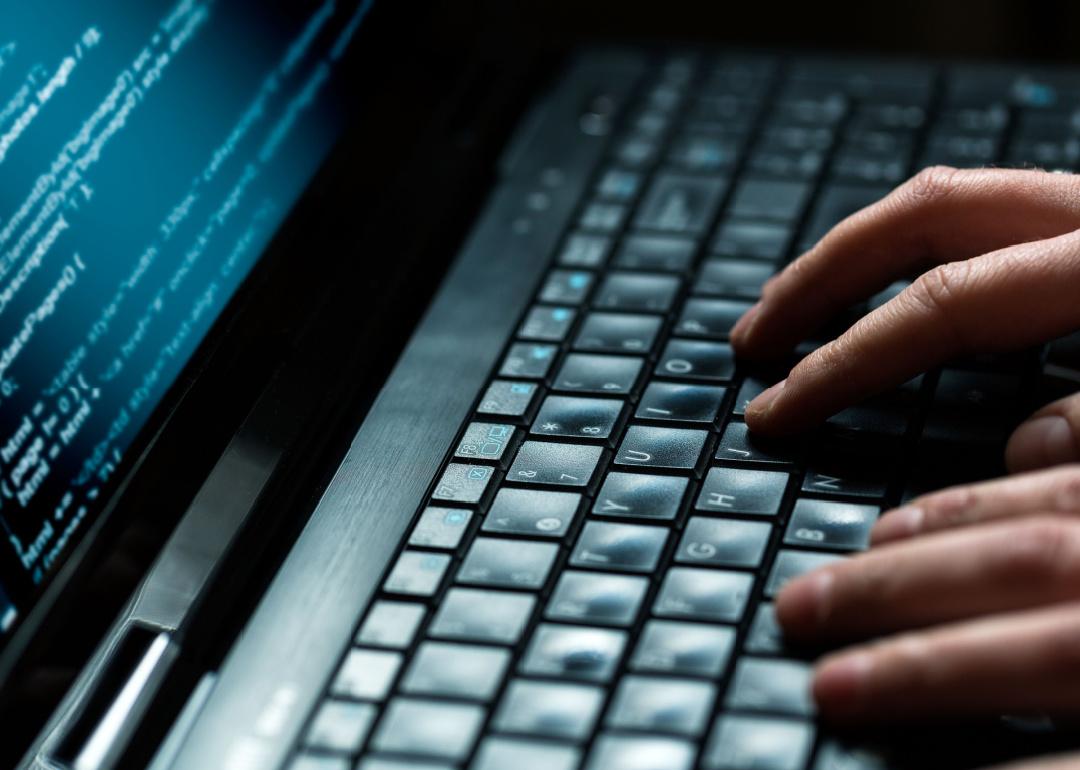 REDPIXEL.PL // Shutterstock
Computer Fraud and Abuse Act of 1986
The Computer Fraud and Abuse Act of 1986 is an anti-hacking law prohibiting unauthorized use of any protected device connected to the internet, including computers and smartphones. This act has been amended since its original ratification. It has come under scrutiny for what has been seen by some as vague language that allowed the law to be so broadly interpreted, it criminalizes everyday activities.
Fortunately, in June 2021, the Supreme Court narrowed the act, saying that the law should not apply to people using systems they've been allowed to access, as otherwise, a large number of everyday computer activities would, in effect, be criminal.
The Department of Justice enforces this act and recently updated its enforcement policy so that good-faith security research—accessing a computer solely with good-faith vulnerability or security flaw correction, investigation, or testing purposes—would not be charged. Within the DOJ, the FBI has primary investigative authority regarding cases involving foreign relations or national defense issues, foreign counterintelligence, restricted data, and suspicion of espionage. The Secret Service is also authorized to investigate instances of fraud.
The CFAA criminalizes unauthorized access of a computer or the obtaining of protected information by exceeding authorized access; extortion involving computers; intentional and unauthorized access to a computer that causes reckless damage; and any attempts to commit such offenses, even if ultimately unsuccessful. A first offense can result in a maximum of 10 years in prison; a second offense increases the sentence to 20 years.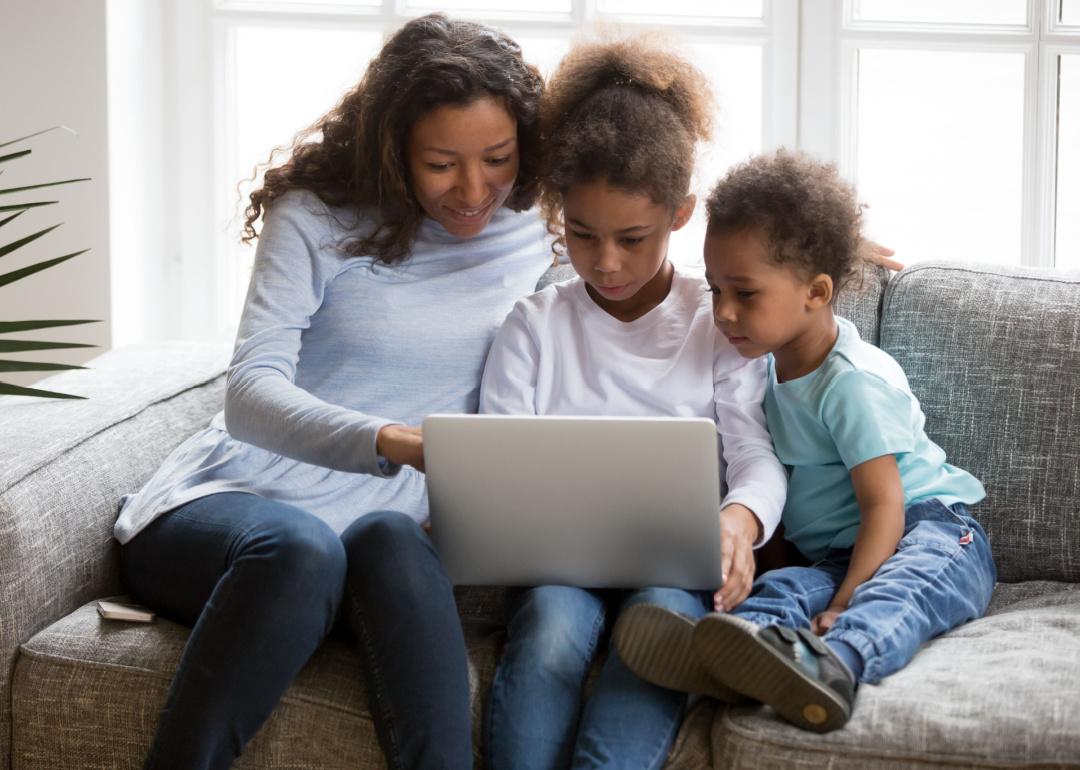 fizkes // Shutterstock
Children's Online Privacy Protection Act of 1998
The Children's Online Privacy Protection Act enforces requirements on services online that are directed at and collect information from children younger than 13. Such services must provide specific parental controls and the ability to opt out, and must make their privacy policies available and easily accessible.
The Federal Trade Commission enforces the application of this act and investigates violations thereof—most recently turning its attention to online education tools. When a COPPA violation occurs, the violator could receive a fine of up to $43,280 per violation. This figure throws into stark relief the $170 million fine levied against Google in 2019 for COPPA violations on YouTube. The web service collected children's personal information without consent and then used it to target these children with advertising.
Many companies have committed COPAA violations by improperly gathering children's personal information over the years, including WW International and Kurbo Inc. in 2018, Musical.ly (TikTok) in 2019, We Heart It in 2020, HyperBeard in 2020, OpenX in 2021, and Recolor in 2021.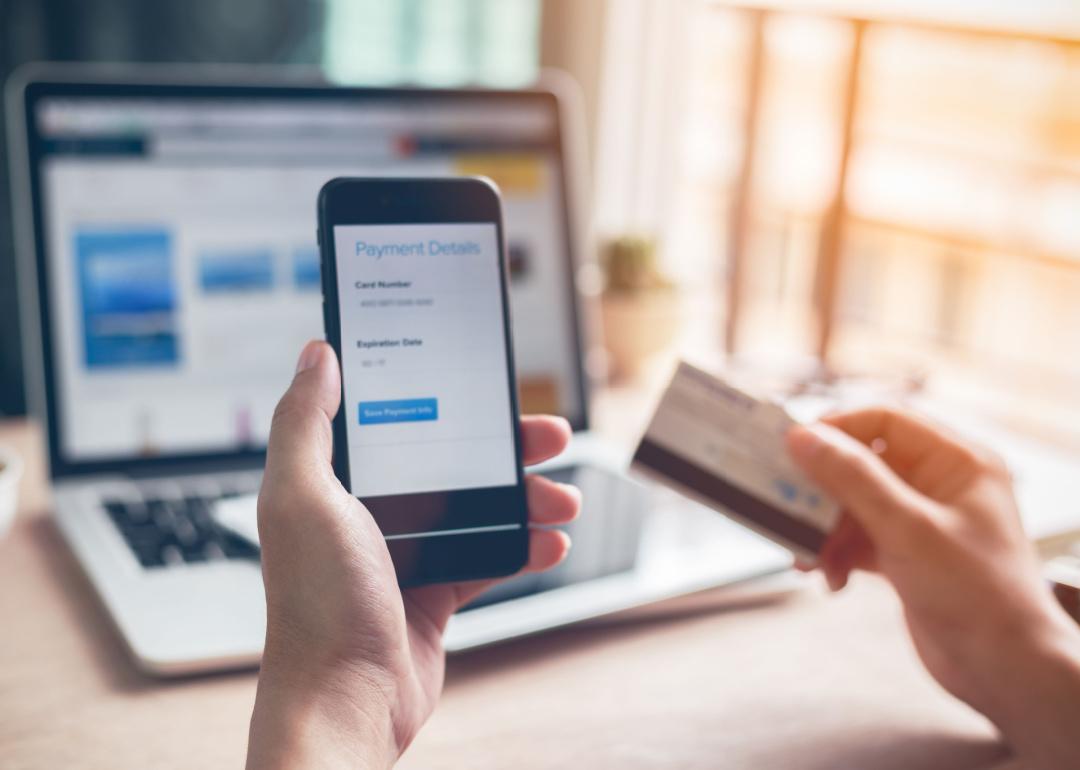 Surasak_Ch // Shutterstock
Gramm-Leach-Bliley Act of 1999
The Gramm-Leach-Bliley Act requires financial institutions to safeguard the public's nonpublic personal information and provide their customers with an explanation of their information-sharing practices. It also mandates that consumers or customers can opt out of all information sharing. The act is enforced by several types of authorities, primarily the Federal Trade Commission; federal banking agencies, additional federal regulatory authorities, and state insurance oversight agencies are also responsible for enforcement.
Penalties for violations of the GLBA can include severe personal and financial consequences for employees and executives. For each violation, a financial institution can get a fine of up to $100,000. An institution's directors and officers can face a fine of up to $10,000 or five years in prison (or both). Additionally, companies that violate this act will face a loss of confidence from their customers and increased exposure.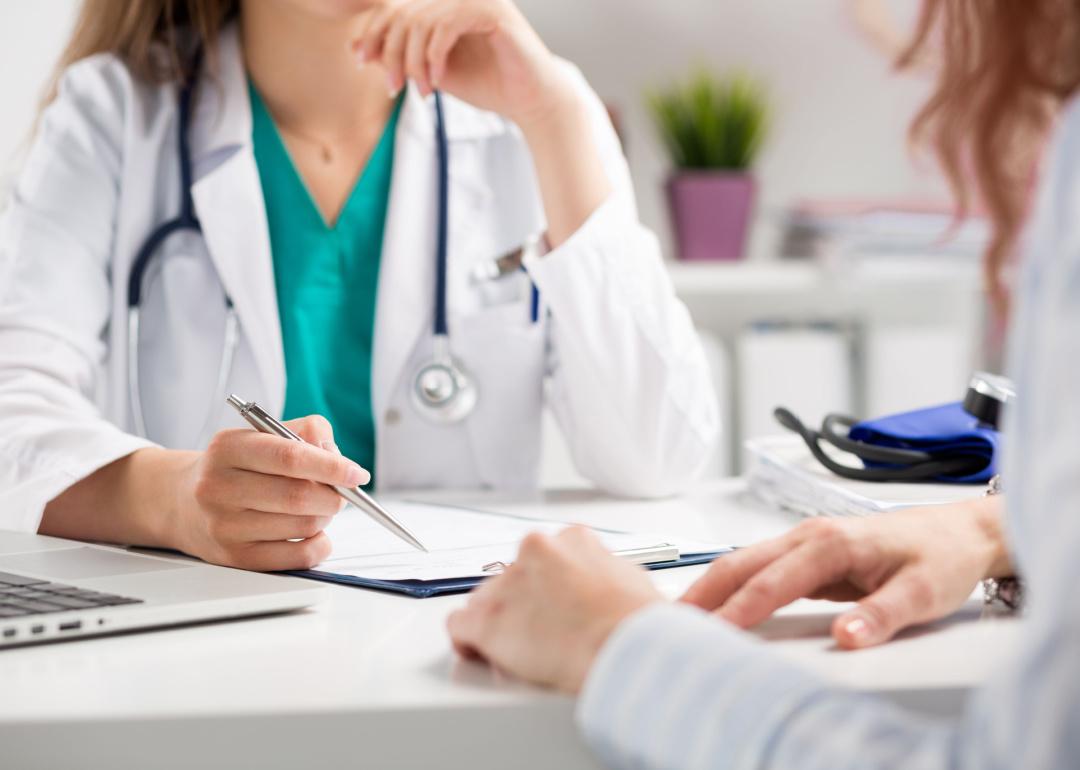 ldutko // Shutterstock
Health Information Portability and Accountability Act of 1996
The Health Information Portability and Accountability Act ensures the proper protection of individuals' health information by setting disclosure and use standards. The Office for Civil Rights at the Department of Health and Human Services is responsible for enforcing HIPAA privacy and security rules. The office investigates complaints and conducts compliance reviews per HIPAA standards.
Penalties for HIPAA violations can be levied as both civil and criminal. Civil penalties are a minimum of $100 per violation; if the same breach has occurred in multiple variations, this fine can reach $25,000. Such penalties are applied if an individual was aware of wrongdoing or is proven to have failed to exercise such due diligence as would have made them aware. Penalties do not apply in the absence of willful neglect or if the individual corrects the violation within 30 days of being made aware of it.
Criminal penalties are, of course, much stiffer. A willful violation bears a minimum fine of $50,000 up to a maximum of $250,000. Moreover, the guilty individual may have to pay restitution to any victims involved. Imprisonment is also possible. Prison terms can vary from up to one year in the case of criminal negligence to up to 10 years for violating HIPAA rules with malicious intent or for personal profit.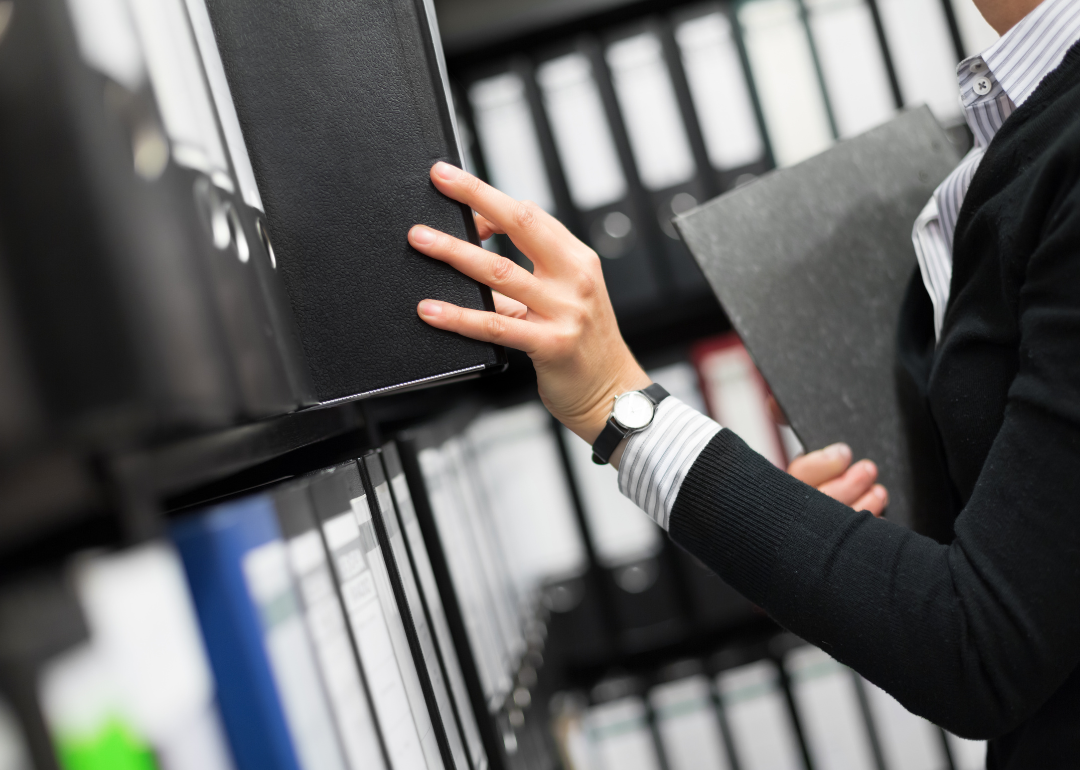 Canva
Telephone Records and Privacy Protection Act of 2006
The Telephone Records and Privacy Protection Act made it a criminal offense to engage in pretexting—using manipulation or false statements to obtain personal information—to acquire phone records from telecommunication companies. It not only prohibits a person from using fraudulent tactics to obtain phone data, but also makes it illegal to try accessing confidential phone data online or on computers. Selling and transferring phone records that were illegally obtained is also prohibited.
With the passage of the act, violators can incur fines or be sentenced up to 10 years imprisonment. Both of these penalties can also increase based on the severity of the crime: If the fraudulent activity had more than 50 victims or involved more than $100,000, fines can double and an additional five years could be added to a prison sentence. Another additional five years could be added if the fraudulently acquired phone records were used to commit violent crimes, crimes against law enforcement officers, or domestic violence.
This story originally appeared on TripleBlind and was produced and
distributed in partnership with Stacker Studio.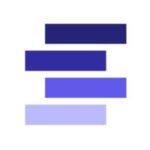 Founded in 2017, Stacker combines data analysis with rich editorial context, drawing on authoritative sources and subject matter experts to drive storytelling.
How to maintain strong culture in an age of layoffs
Embracing honesty, transparency, and fear (yes, fear) in the workplace.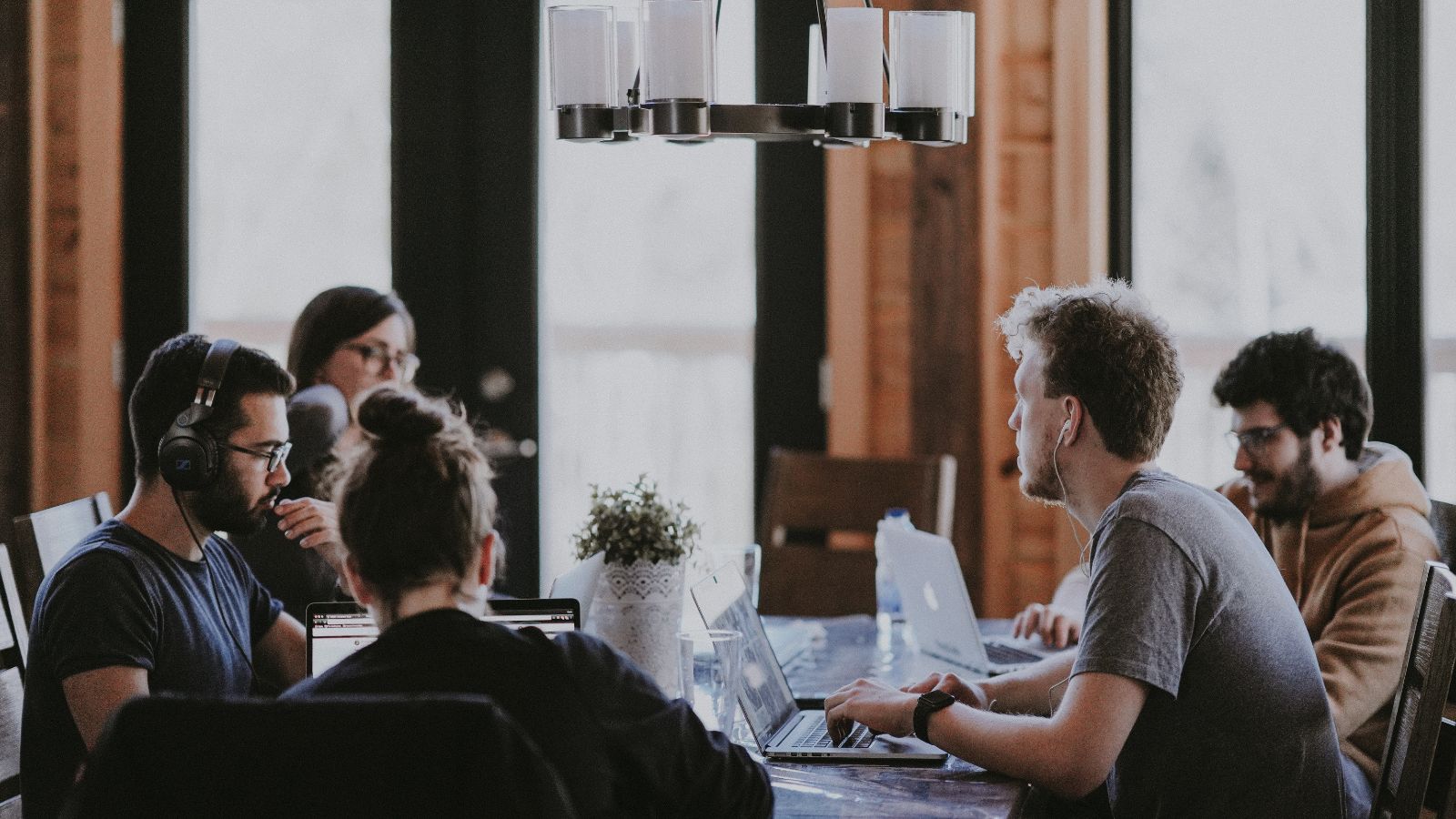 The staff at Virtual Gurus in Calgary have some important things in common, according to founder and CEO Bobbie Racette.
The company, which operates a marketplace of virtual assistants, is buoyed by shared attitudes, behaviours, and values, Racette says — meaning staff know who they are as an office, and "what is their 'why.'"
The recipe for a strong office culture is cultivating this clear and unified understanding of the mission, vision, and values of a business, she says.
"If we're all following that, then we're all under the same culture, we're all understanding that we have a good office culture," Racette told DX Journal in May.
For the expanding startup that began in 2016 — and that Racette told the Times Colonialist in March is now worth $70 million — the formula makes sense.
But what if fear replaced that unity, or buying into a company's mission, vision, and values was a tougher sell?
What if a company is circling, or undergoing, layoffs?
"Layoffs test a company's culture both when they occur and further down the road when those at the company begin to establish their new normal," Green Circle Life CEO Dinesh Sheth wrote in a May Forbes column.
In fact, Sheth said the fear of layoffs can spread to employees "even if they have no real reasons to fear for their own job security."
But experts say there are ways to mitigate these office anxieties, and even maintain office culture despite them.
"Let's be real, fear can go a long way in the workplace," Racette said.
"But I think it's just understanding and embracing the fear with [your staff]."
Transparency and communication
There's job anxiety in tech, and it's understandable: layoffs in the sector have generated plenty of conversation in recent months, and at the time of this writing, aggregator Layoffs.fyi reports that globally, 199,759 tech jobs have been lost since the beginning of 2023.
Racette actually knows a thing or two about getting laid off. Once a safety technician foreman in Alberta's oil and gas sector, Racette was a casualty of a 2016 downturn that caused her to lose her job, the Times Colonialist reported.
What appeared as life's misfortune proved to be the opposite: by the following year, she had founded Virtual Gurus.
The company recruits skilled remote assistants based in Canada and the U.S. who traditionally face barriers to employment, such as neurodiverse, Indigenous, and 2SLGBTQIA+ talent. Then, it matches businesses with those assistants.
According to the University of Victoria's Gustavson School of Business, which recently named Racette its 2023 Distinguished Entrepreneur of the Year, more than 800 virtual assistants have used the platform and "Racette recently closed a successful $8.4 million Series A funding round, becoming the first Indigenous woman in Canada to do so."
But despite these successes and efforts to build a unified culture centered around those shared office beliefs, Racette admits her own company isn't immune to fears about the layoffs that make the tech sector so notorious.
"I've had, like, two employees in the last week or so go to our HR department and say they're really scared that they're going to lose their job, because they feel that they're not performing as well," Racette said.
"And the number one thing is essentially being completely transparent."
In regards to maintaining corporate culture amidst layoff anxiety, this is perhaps the most resounding advice from experts across sectors.
"Proactive, open communication to ease employees' anxieties over their job security … can make a difference in their view of their work culture, resulting in improved productivity and holistic happiness at work," Sheth wrote.
And should it come to actually letting people go, that transparency should be maintained. Communicating clearly and sensitively is critical to maintaining trust, according to HR Cloud.
"When layoffs are not conveyed to employees effectively, it may result in resentment, disorientation, and a deterioration of trust between you and your employees," it said.
"As a result, this communication process must be handled with considerable delicacy."
Embrace the fear, acknowledge emotions
An important thing to understand about having a job in tech — or even just being human, Racette says — is that fear is normal.
And from the current macroeconomic environment to ChatGPT, there are plenty of developments happening quickly within the sector that are likely to generate uncertainty, she says.
But according to Racette, it's possible to create an environment where people feel fears that are natural while also feeling confident and safe.
It involves understanding and acknowledging the layoff concerns of your employees, and letting them know it would be a last resort.
"Say, hey, you know, we're going to do all we can to make sure we don't have to do layoffs. But if we do get there, you know, this is where it's going to be," Racette said.
"But let's continue working. And, we got this. Let's keep growing as a company and keep going."
If a company must conduct layoffs, experts say it should be reiterated to staff that other options were exhausted.
"You want to model to your organization that reducing staff was the last measure taken after dozens of other alternatives," Yahoo Finance's Janine Yancey wrote last August.
And while Racette says it's important to acknowledge the emotions that can occur before layoffs are even on the table — like fear — Yancey said it's also important to acknowledge the ones that surface after layoffs have happened.
"People are afraid for their jobs and upset that friends and co-workers are gone. They also may feel that they now have more work on their plates. Be ready to talk about this — anticipate these feelings and questions," she wrote.
Let staff know what to expect
In addition to maintaining transparency, acknowledging fear, and ensuring employees trust their employer will do whatever they can to avoid layoffs, there is a final piece of advice Racette offers to tech companies hoping to maintain their corporate culture.
"The other thing is making [your employees] understand, too, that if that ever happens, they will be given a package," she said, "and that they're good."
If employees know what to expect if the worst should happen, it can help temper fear of the unknown.
And as a company, trying to take care of those you are letting go is also important.
"Do what you can to help affected employees move on quickly," Yancey wrote, citing Airbnb, which conducted layoffs in 2020, as an example of a company that showed consideration until the end.
"They covered their whole recruiting staff into an outplacement team, offered stock acceleration for employees, and created systems to map all their departing staff to open roles worldwide. They turned their company into an outplacement force never seen before," she said.
"This resulted in departing staff being almost more loyal to Airbnb despite being let go."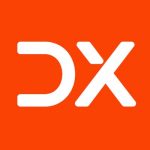 DX Journal covers the impact of digital transformation (DX) initiatives worldwide across multiple industries.
Homebuyers are leaving big cities for affordability—here's where they're going and how much they're saving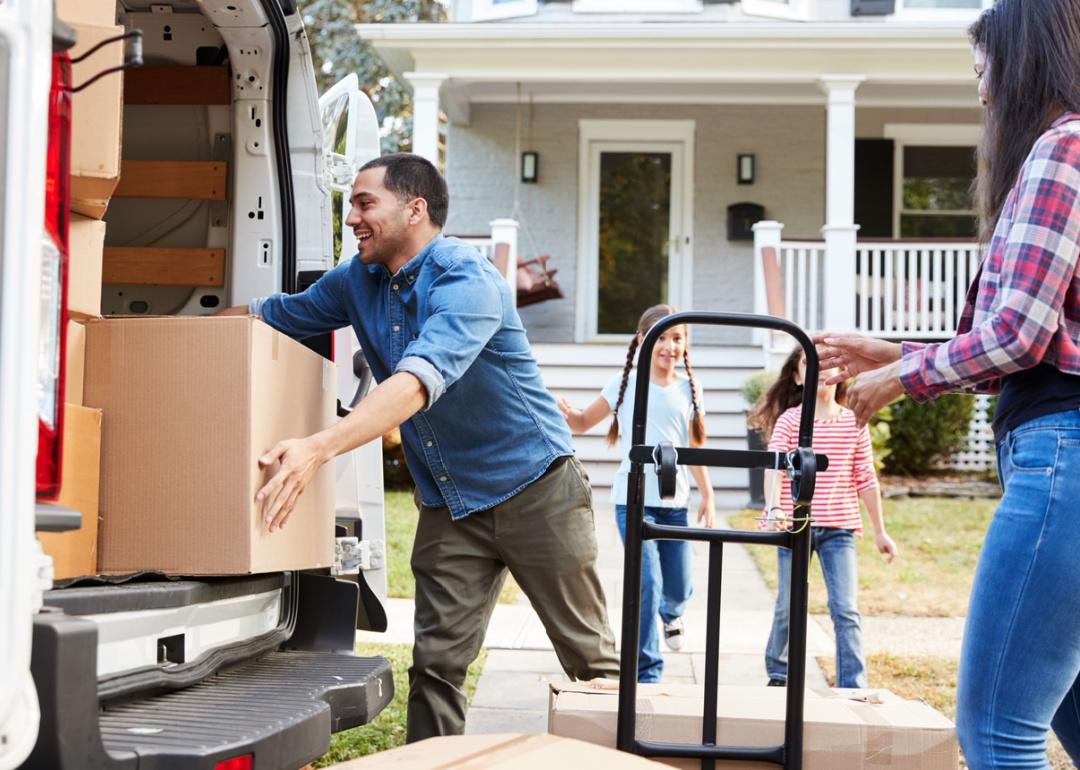 It's an age-old trend supercharged by the economic conditions of the COVID-19 pandemic: Homebuyers look to the suburbs for a home with enough space that also meets their budget.
American Home Shield looked at data from Freddie Mac to see which major metropolitan areas are experiencing an outflow of homebuyers, as well as where they are going and how much they could save on monthly mortgage payments. Metropolitan areas include the main city as well as its surrounding towns and suburbs.
Monthly mortgage payments were calculated using the median home price for that metro based on Freddie Mac loan applications over the past year. It assumes a 15% down payment and a 6% interest rate on a 30-year fixed-rate mortgage. It does not include the costs of property tax and insurance.
The analysis reveals that those able to purchase a home in the past year are fanning out from urban centers. Many affordable places people are moving to are in the same state but farther away from the city center. In many cases, homebuyers are moving to suburban areas and, in some cases, the exurbs beyond them.
And by doing so, they're potentially saving a considerable amount of money.
Based on the weighted average of median home prices, the typical mortgage payment is about $3,000 in the top 20 urban metro areas. People who move from these places to more affordable alternatives save about $600 on average.
Big cities lost their appeal over the last five or so years, and the invisible threat that was the pandemic gave homebuyers only more reasons to seek out less dense spaces. Now that home prices are roughly 43.3% higher on average than in 2019, the price differential in these areas continues to appeal to buyers looking to stretch out their dollars.
Continue reading to see where homebuyers in the top 20 metros are heading.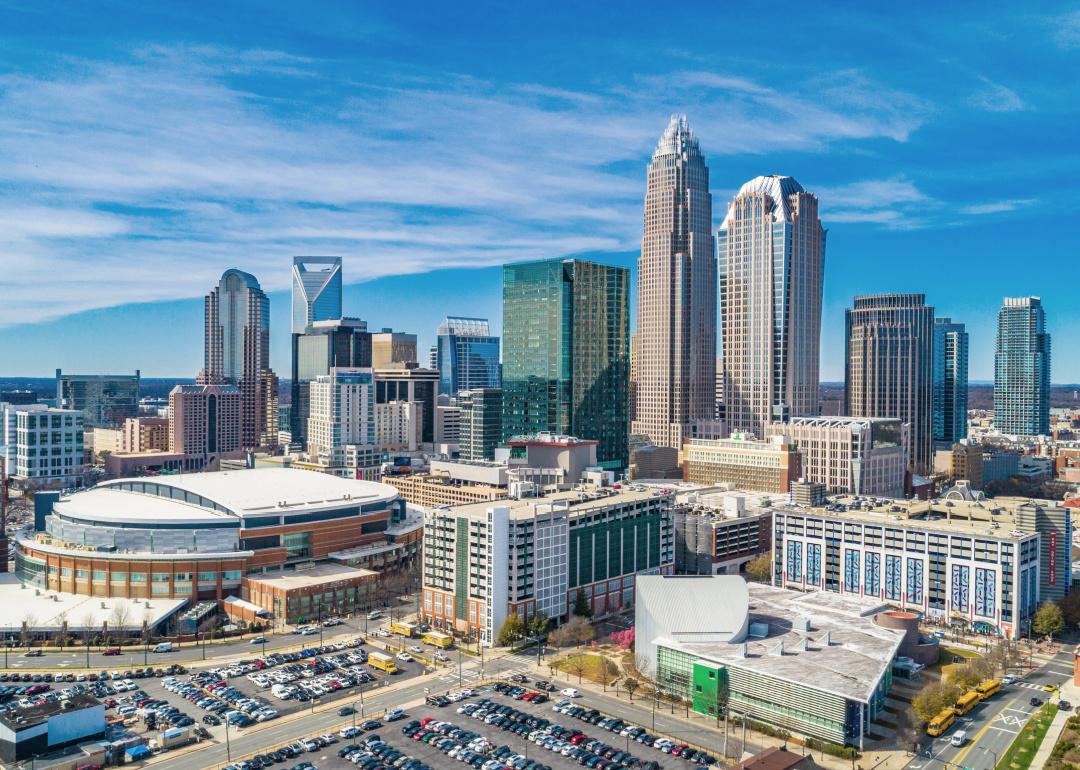 Kevin Ruck // Shutterstock
#20. Charlotte, North Carolina
– Estimated mortgage payment: $2,100
– Top affordable destination: Hickory, North Carolina ($1,300 estimated mortgage payment)
– Monthly savings: $800
Charlotte is the most populous city in North Carolina and is quickly becoming unaffordable for many of its residents. To the northwest, in the foothills of the Blue Ridge Mountains, Hickory offers a walkable historic downtown and a similar Southern setting to Charlotte.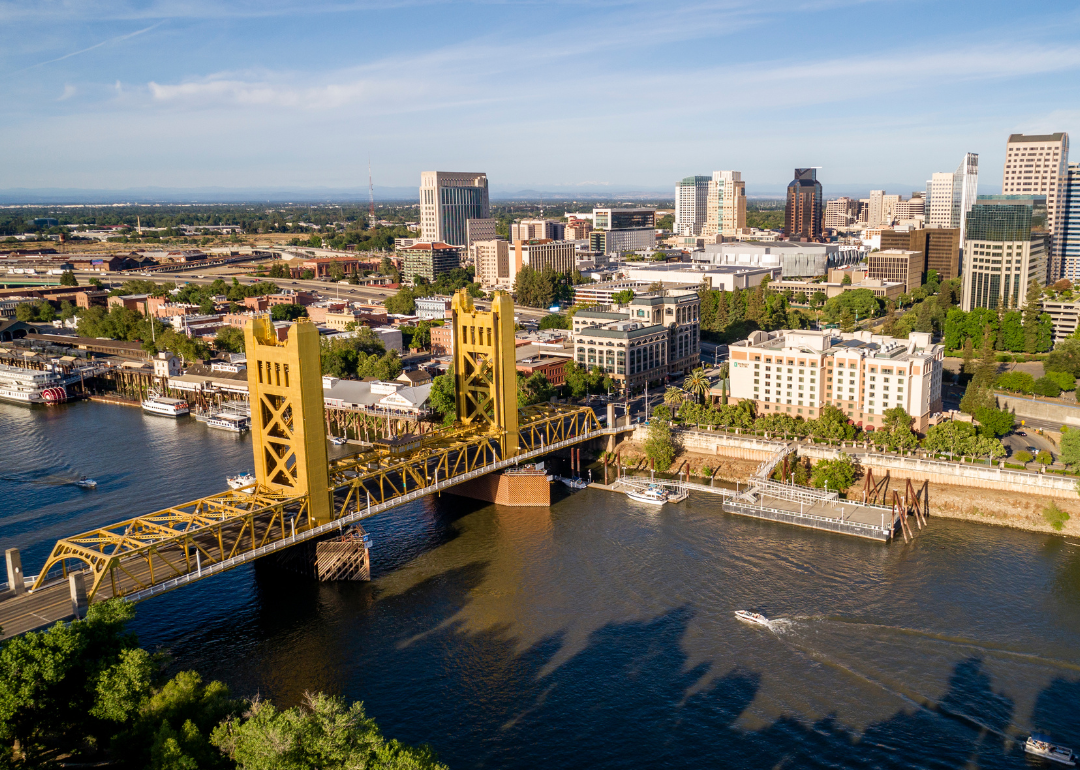 Canva
#19. Sacramento, California
– Estimated mortgage payment: $3,000
– Top affordable destination: Yuba City, California ($2,400 estimated mortgage payment)
– Monthly savings: $600
Many Sacramento homebuyers have their eyes set on suburban Yuba City as they look to trade high costs of living for a city where most residents can afford to own their homes. Sacramento politicians are facing pushback as they attempt to add homeless shelters.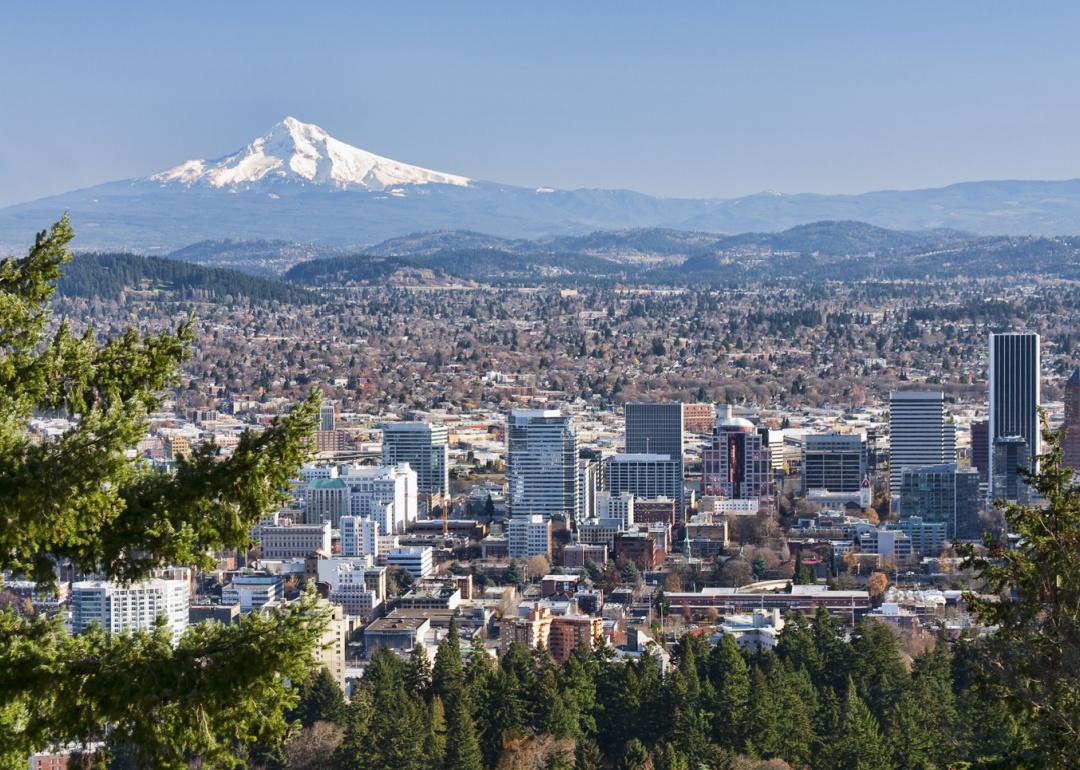 Josemaria Toscano // Shutterstock
#18. Portland, Oregon
– Estimated mortgage payment: $2,700
– Top affordable destination: Salem, Oregon ($2,300 estimated mortgage payment)
– Monthly savings: $400
Oregon is becoming pricier than ever. A new report from United Ways of the Pacific Northwest and United for ALICE found that almost half of the households in the state don't make enough money to cover basic bills. For Portland residents looking to buy a home, Salem may intrigue them due to its relatively average cost of living compared with the rest of the U.S., according to U.S. News & World Report.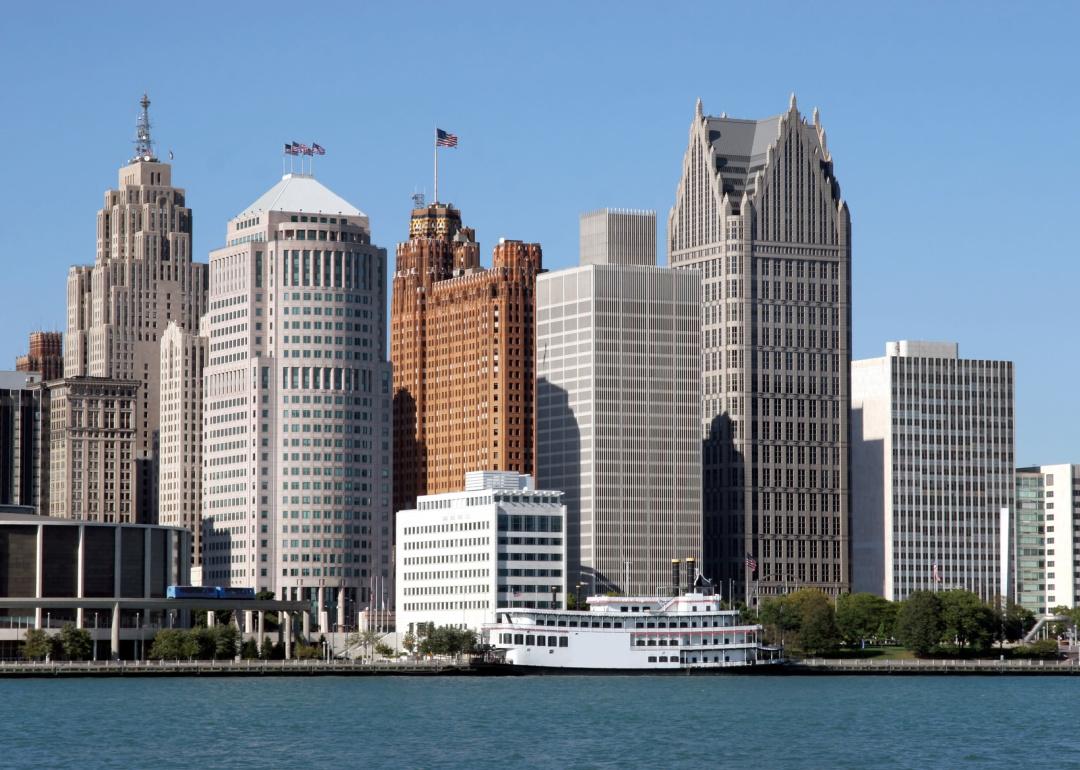 Vladimir Mucibabic // Shutterstock
#17. Detroit
– Estimated mortgage payment: $1,500
– Top affordable destination: Flint, Michigan ($1,000 estimated mortgage payment)
– Monthly savings: $500
Detroit, home of the U.S. automobile industry, has not historically had a high cost of living compared with other parts of the country. However, record inflation has not spared any part of the U.S., nor any individual income demographic, and it is giving households reason to eye homes for purchase in Flint.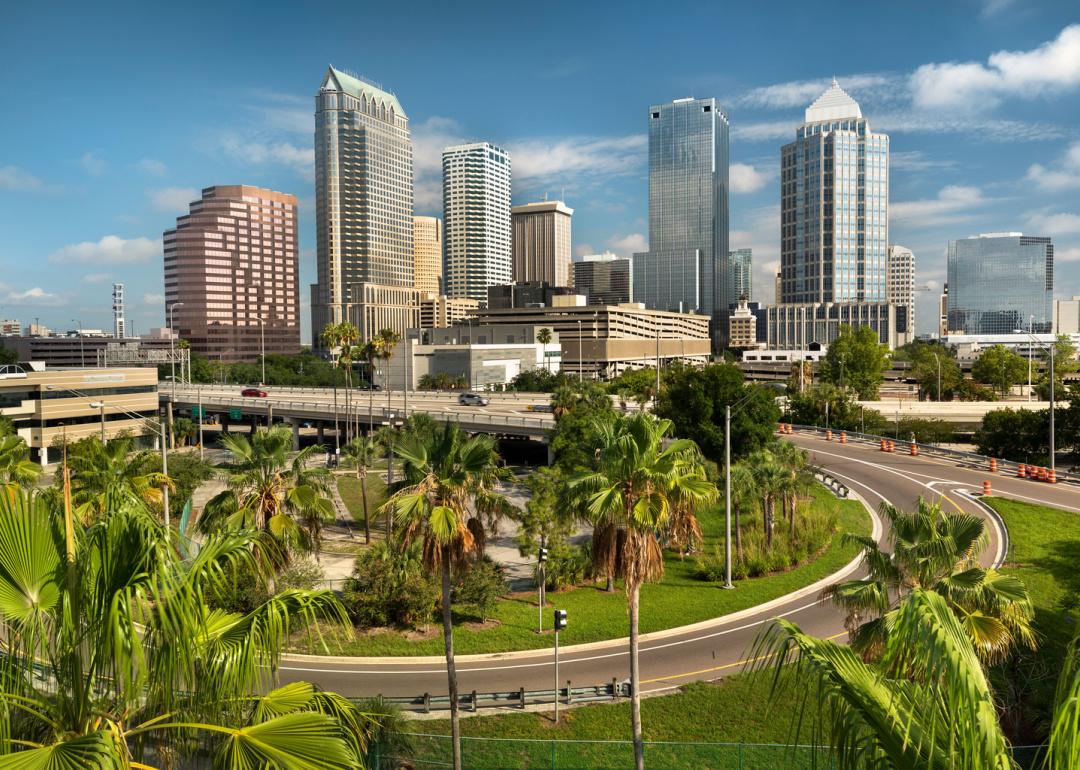 AevanStock // Shutterstock
#16. Tampa, Florida
– Estimated mortgage payment: $2,000
– Top affordable destination: Lakeland, Florida ($1,700 estimated mortgage payment)
– Monthly savings: $300
The Tampa metro has been a frequent target of hurricanes that make their way across the Gulf of Mexico, including Hurricane Ian, which ripped apart Fort Myers Beach to the south. Lakeland is roughly 30 miles inland and east of Tampa and may offer homeowners more protection from bad weather.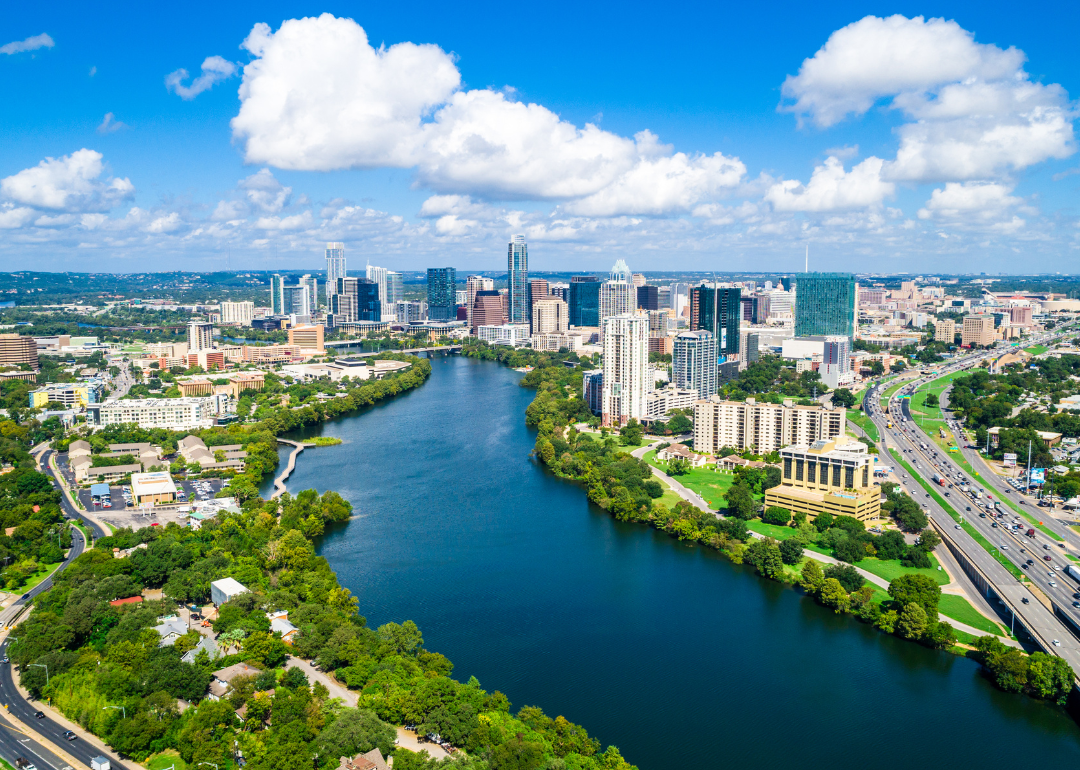 Canva
#15. Austin, Texas
– Estimated mortgage payment: $2,600
– Top affordable destination: San Antonio, Texas ($1,700 estimated mortgage payment)
– Monthly savings: $900
Austin, the San Francisco of the South, is going through growing pains as housing stock falls short of demand and prices have skyrocketed to unaffordable levels. San Antonio offers an appealing alternative for homebuyers who love the hill country and its lakes and rivers, and the city is only 1.5 hours away from the state capital.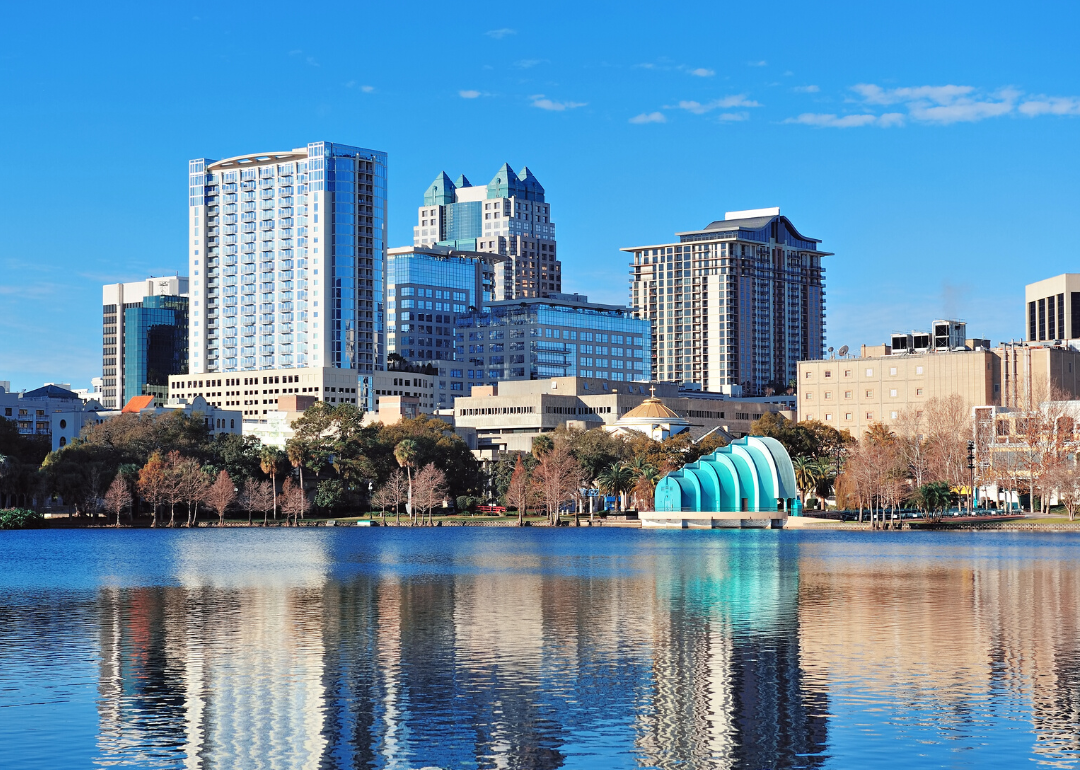 Canva
#14. Orlando, Florida
– Estimated mortgage payment: $2,100
– Top affordable destination: Lakeland, Florida ($1,700 estimated mortgage payment)
– Monthly savings: $400
Lakeland is a hot spot for Florida homebuyers looking for affordable alternatives to the big metros, pulling buyers from both Orlando and Tampa. Lakeland is near a number of attractions like Disney World and the beaches along the Gulf Coast.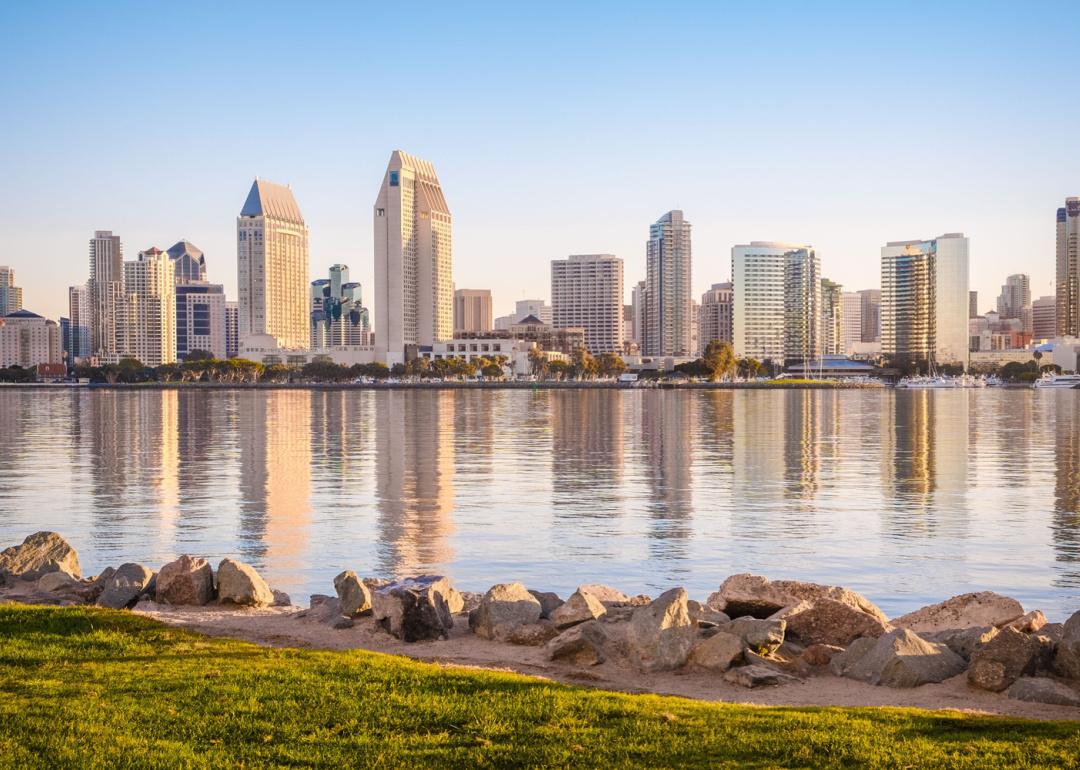 Dancestrokes // Shutterstock
#13. San Diego
– Estimated mortgage payment: $3,800
– Top affordable destination: Riverside, California ($2,900 estimated mortgage payment)
– Monthly savings: $900
The so-called Inland Empire, centered on San Bernardino and Riverside, has been luring millennials looking for affordable housing for at least the past decade—a trend that only intensified with the pandemic's effects on the cost of living in Los Angeles County.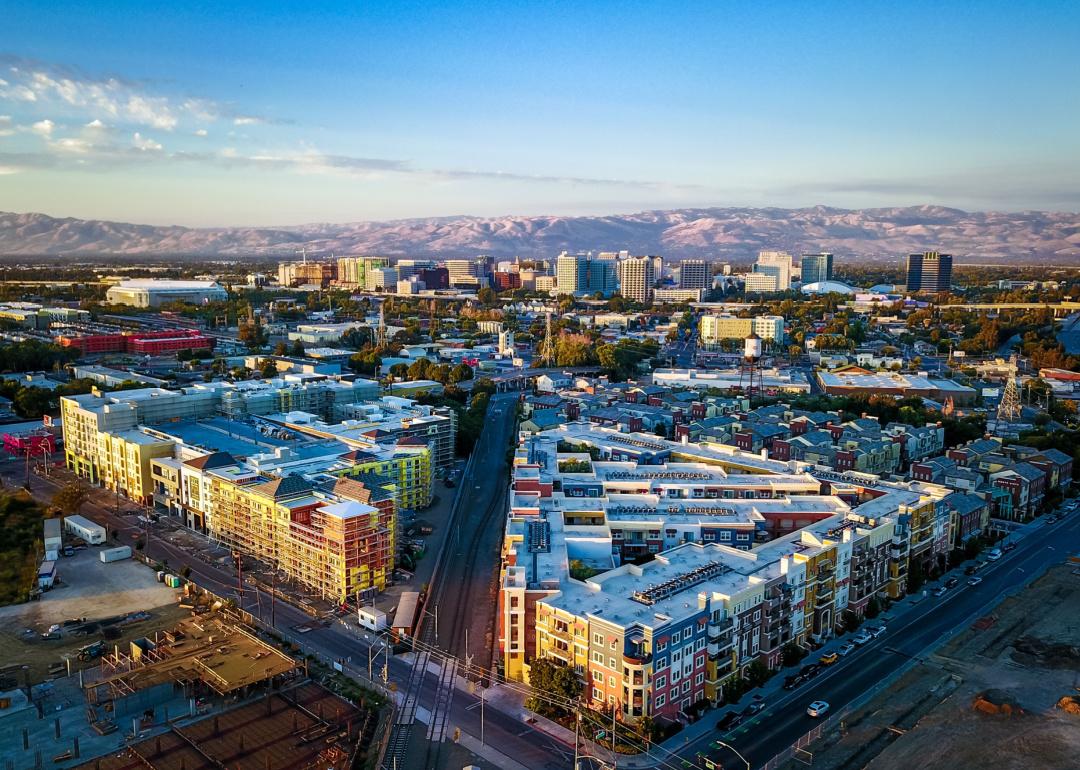 Uladzik Kryhin // Shutterstock
#12. San Jose, California
– Estimated mortgage payment: $4,700
– Top affordable destination: San Francisco, California ($4,200 estimated mortgage payment)
– Monthly savings: $500
California home prices may feel like a totally different ball game for much of the country, but high-earning San Jose homeowners are cashing in and moving into San Francisco, which is nearly equally as expensive. San Francisco has experienced slower housing growth than comparable cities—including Austin, Texas, and Seattle—over the past decade due to permitting fewer new builds, according to a San Francisco Chronicle analysis published in 2022.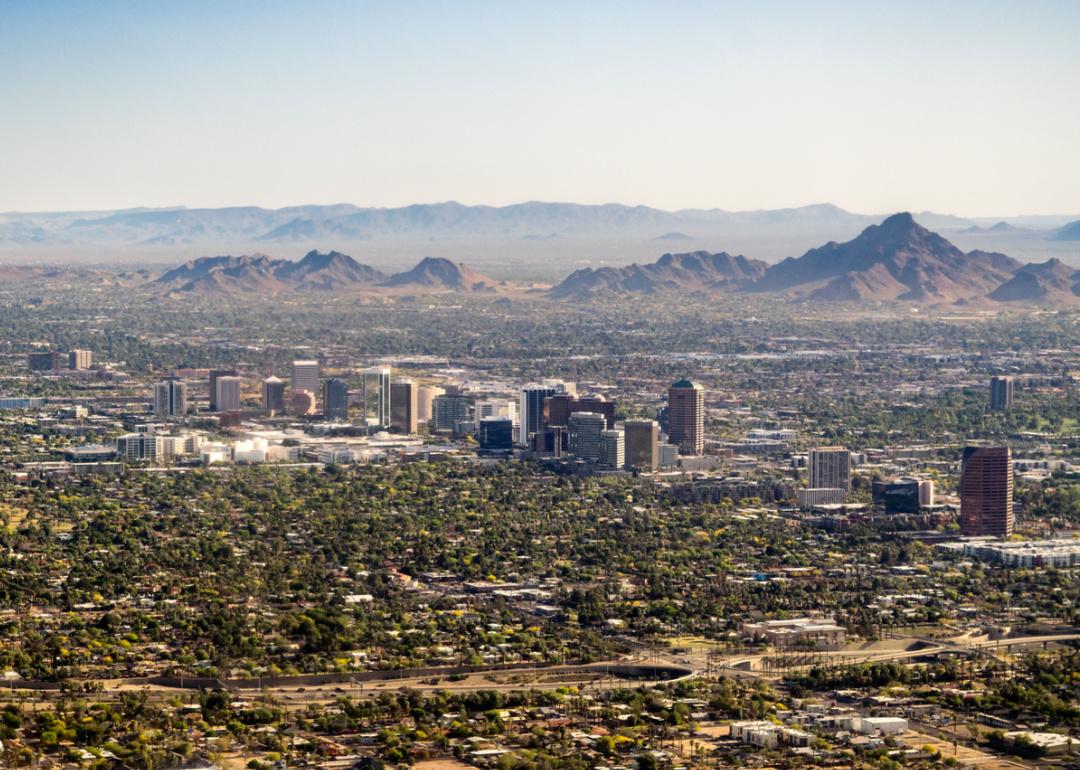 Nate Hovee // Shutterstock
#11. Phoenix
– Estimated mortgage payment: $2,400
– Top affordable destination: Prescott Valley, Arizona ($2,200 estimated mortgage payment)
– Monthly savings: $200
Phoenicians are trading their valley for more mountainous landscapes about 1.5 hours north. Prescott Valley has a proud Western ethos that sees more winter weather than Phoenix. Phoenix housing costs saw one of the largest jumps nationally in recent years, fueled partly by deep-pocketed investors who bought starter properties to make into rental units over the pandemic.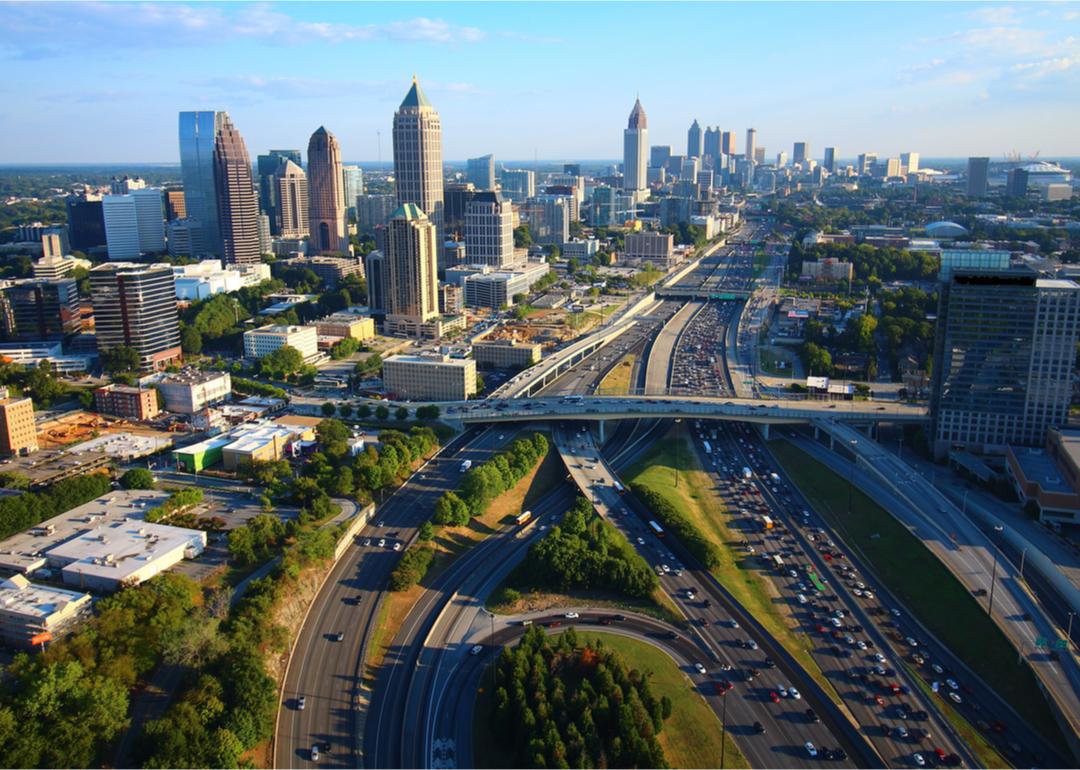 Brett Barnhill // Shutterstock
#10. Atlanta
– Estimated mortgage payment: $2,100
– Top affordable destination: Gainesville, Georgia ($2,000 estimated mortgage payment)
– Monthly savings: $100
Gainesville is a hub for poultry farming and, according to the 2020 census, home to 42,000 people, making it just a fraction of the size of nearby Atlanta, which boasts a population of nearly half a million. A shortage of home inventory in Atlanta is suppressing the market there and continuing to put upward pressure on home values.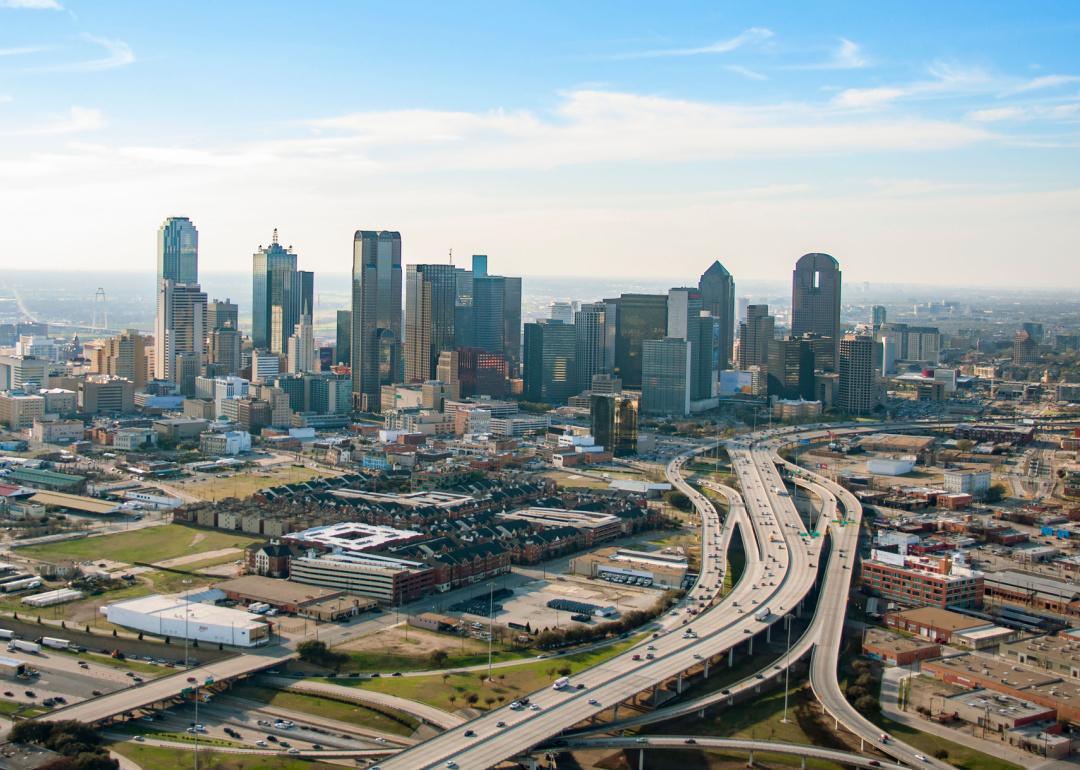 kintermedia // Shutterstock
#9. Dallas
– Estimated mortgage payment: $2,300
– Top affordable destination: Houston, Texas ($1,900 estimated mortgage payment)
– Monthly savings: $400
Houston, we have a problem—those hoity-toity Dallasites are being priced out of Dallas-Fort Worth and want lower costs of living. And they may be finding it in sprawling Houston, another of the most populous metro areas in the entire country. Houston offers a low cost of living to the DFW metro, and builders in the region are actively adding home inventory that could help bring prices down in the near future.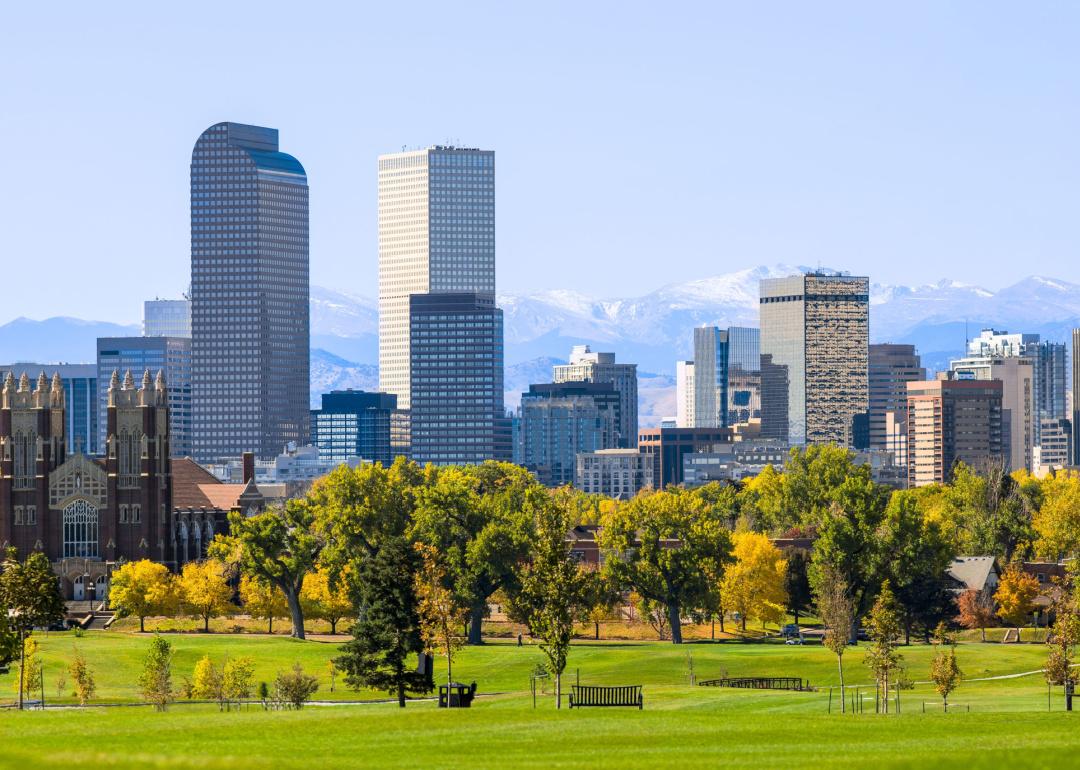 Studio 1One // Shutterstock
#8. Denver
– Estimated mortgage payment: $2,900
– Top affordable destination: Greeley, Colorado ($2,600 estimated mortgage payment)
– Monthly savings: $300
In Denver, homebuyers are looking to Greeley, home of the University of Northern Colorado, to reclaim a few hundred dollars of their housing costs each month. Home costs in the Denver metro have skyrocketed due to a shortage of inventory in recent years—much like the rest of the country.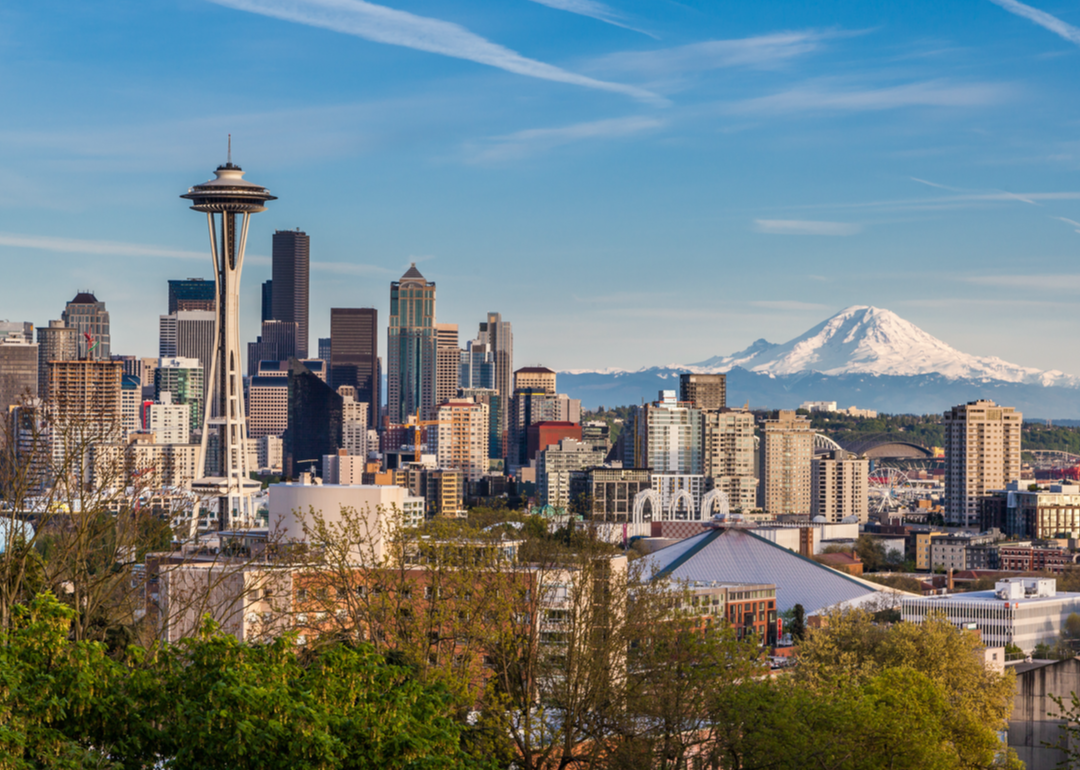 kan_khampanya // Shutterstock
#7. Seattle
– Estimated mortgage payment: $3,400
– Top affordable destination: Phoenix, Arizona ($2,400 estimated mortgage payment)
– Monthly savings: $1,000
Seattleites are fleeing Big Tech's backyard in the Pacific Northwest for dry and sunny Phoenix. And even putting Seattle housing costs aside, it's no wonder—a recent regional economic study found the cost of just about everything in Seattle is more expensive than the U.S. average.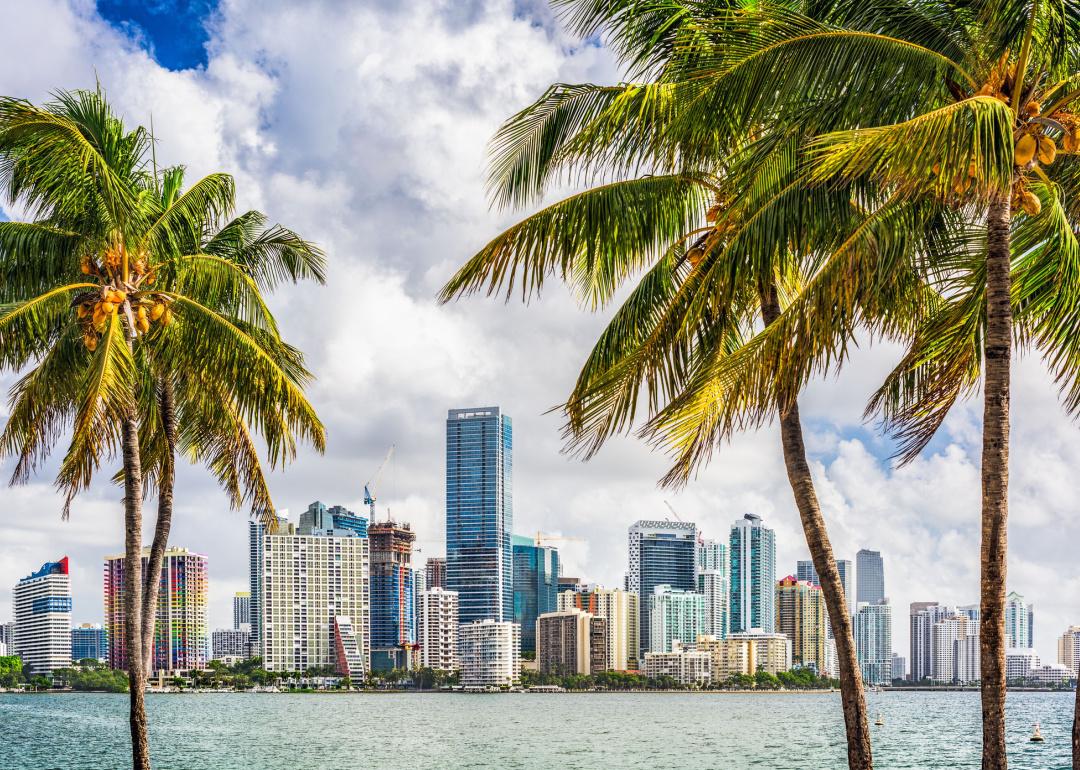 Sean Pavone // Shutterstock
#6. Miami
– Estimated mortgage payment: $2,200
– Top affordable destination: Port St. Lucie, Florida ($2,000 estimated mortgage payment)
– Monthly savings: $200
Port St. Lucie has experienced massive population growth in recent years, now ranking just behind major cities like Miami, Tampa, and Orlando. In the face of that growth, the city is currently trying to rediscover its identity and what sets it apart amid a throng of Florida population centers with world-renowned tourist-driven economies.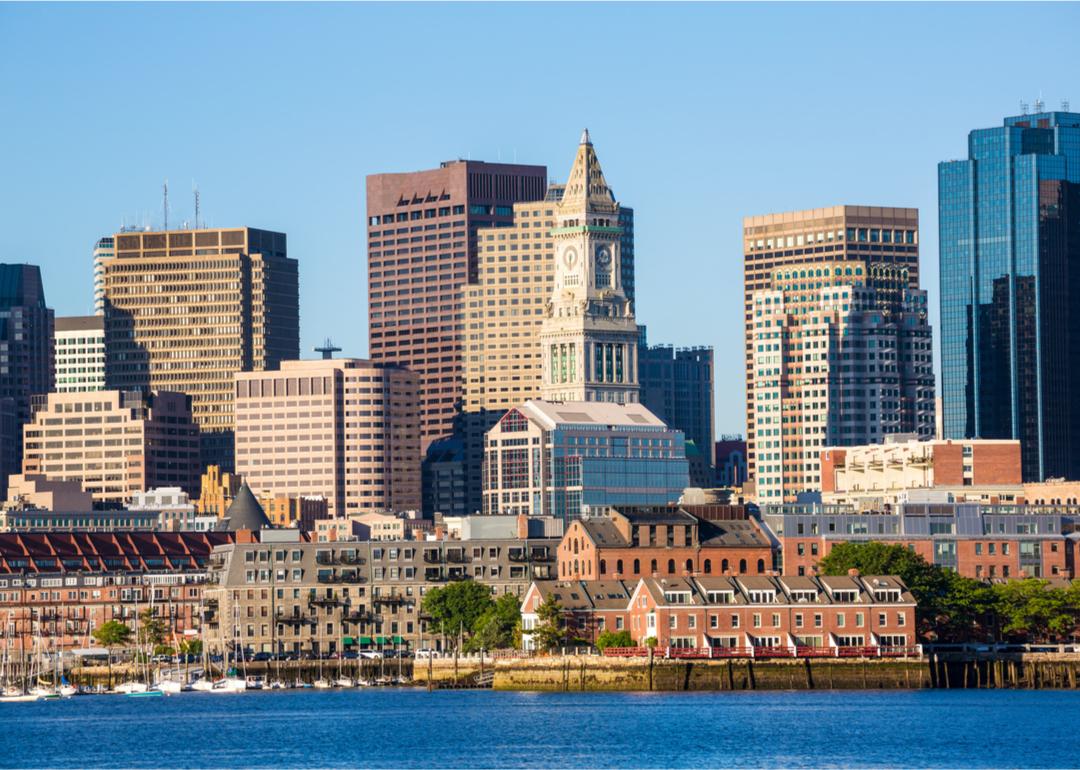 lunamarina // Shutterstock
#5. Boston
– Estimated mortgage payment: $3,000
– Top affordable destination: Worcester, Massachusetts ($2,100 estimated mortgage payment)
– Monthly savings: $900
Massachusetts homebuyers pay the fifth-highest down payments in the country on average, and the state is dealing with its own shortage of housing inventory—especially the kind that middle- and low-income residents can afford. Worcester, which has seen its population grow by roughly 21,000 over the last decade, is the second most populous city in the state and is located just west of Boston.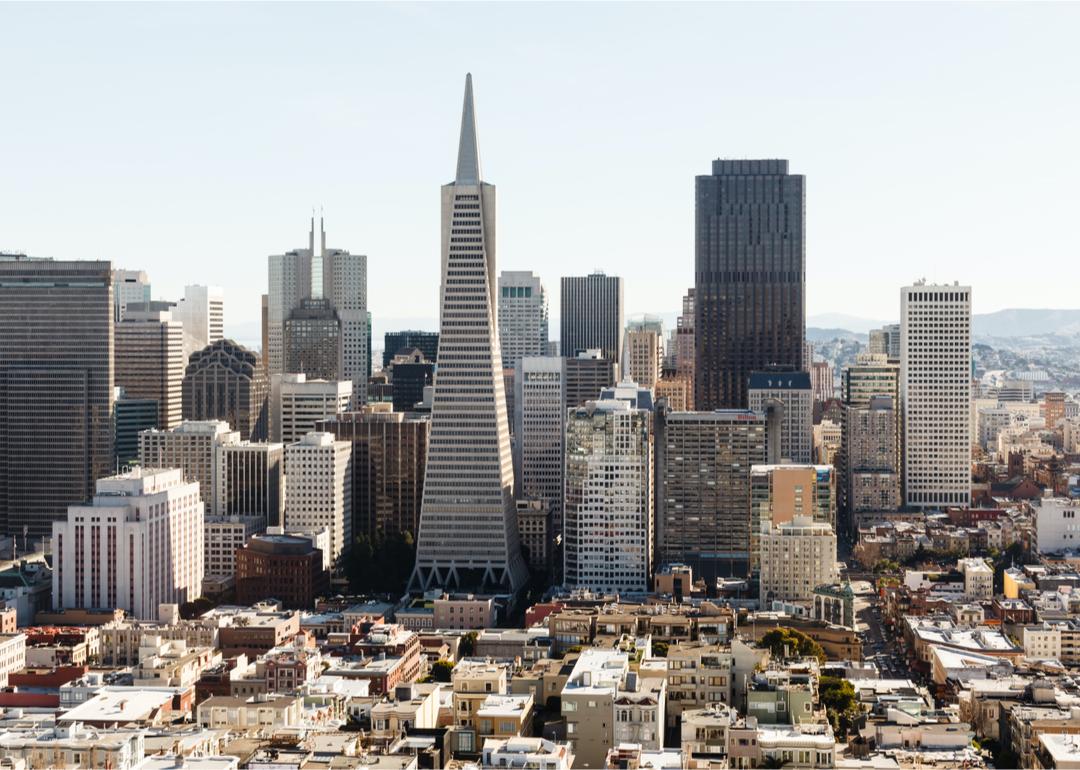 Pete Niesen // Shutterstock
#4. San Francisco
– Estimated mortgage payment: $4,200
– Top affordable destination: Sacramento, California ($3,000 estimated mortgage payment)
– Monthly savings: $1,200
Like many other business centers, San Francisco, the gateway to the Pacific, is currently undergoing a post-pandemic shift in culture as offices sit vacant. Retailers and other businesses have begun to exit the city, citing a rise in shoplifting. Homebuyers are finding a booming arts scene, a wide array of festivals, and lower housing costs in nearby Sacramento.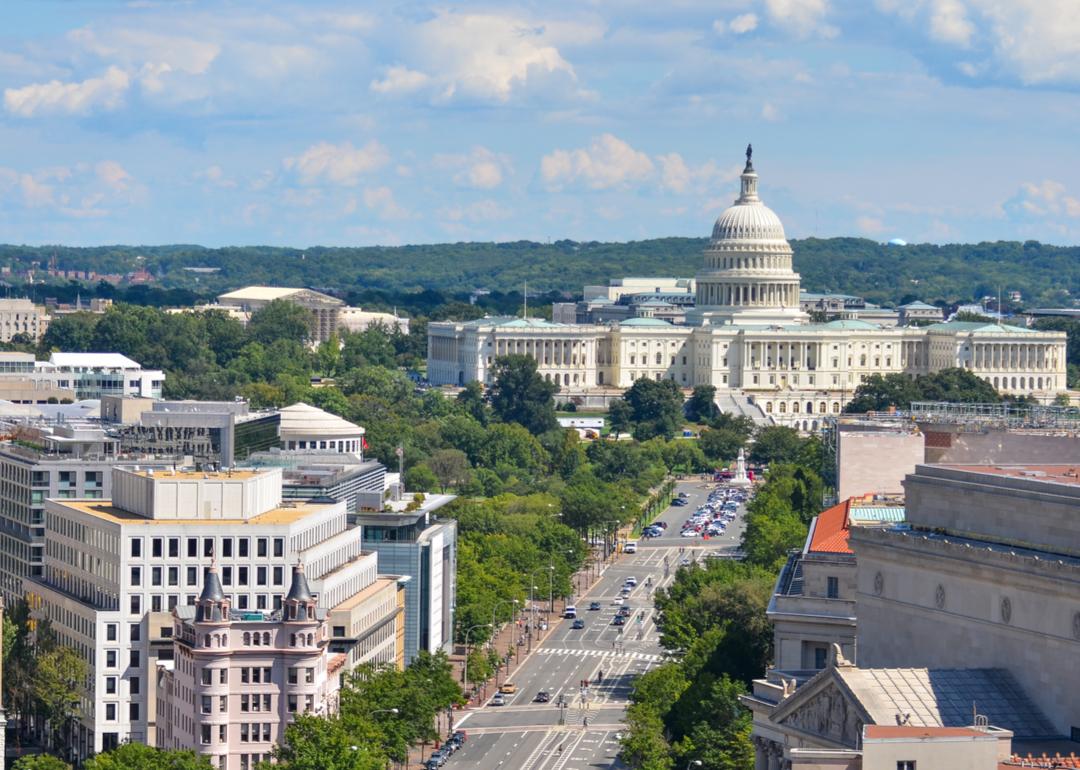 Orhan Cam // Shutterstock
#3. Washington DC
– Estimated mortgage payment: $2,700
– Top affordable destination: Baltimore, Maryland ($1,900 estimated mortgage payment)
– Monthly savings: $800
Baltimore's median home prices dropped for the first time in years this spring, and the city has lost residents in recent years. The downtown has also been plagued by blight due to historic disinvestment in Black communities that have inhabited its characteristic rowhomes. But the market is offering Washington D.C. residents, who pay among the most in the country for housing, the opportunity to trade down their housing costs.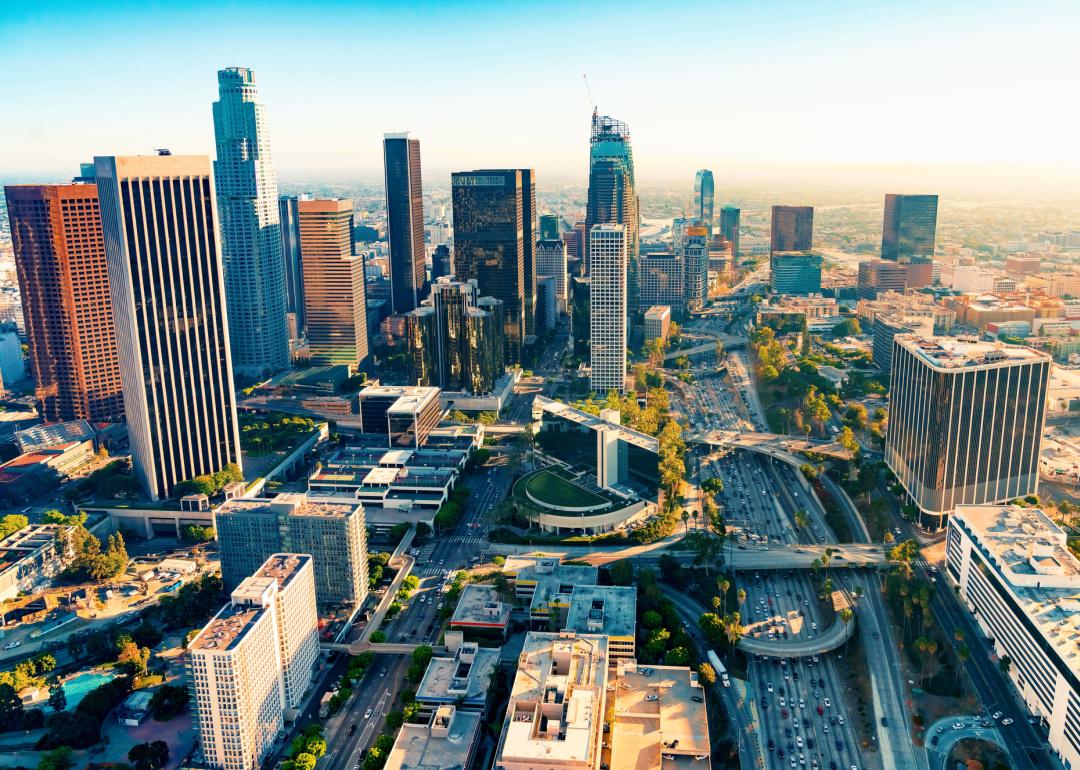 TierneyMJ // Shutterstock
#2. Los Angeles
– Estimated mortgage payment: $3,800
– Top affordable destination: Riverside, California ($2,900 estimated mortgage payment)
– Monthly savings: $900
Like those in San Diego, Los Angelenos continue to be swayed by the promise of an easier cost of living in the Inland Empire, which comprises Riverside and San Bernardino. Riverside, in particular, is where children can attend above-average schools compared with the rest of the state, and most residents there can afford to own their homes, according to Niche.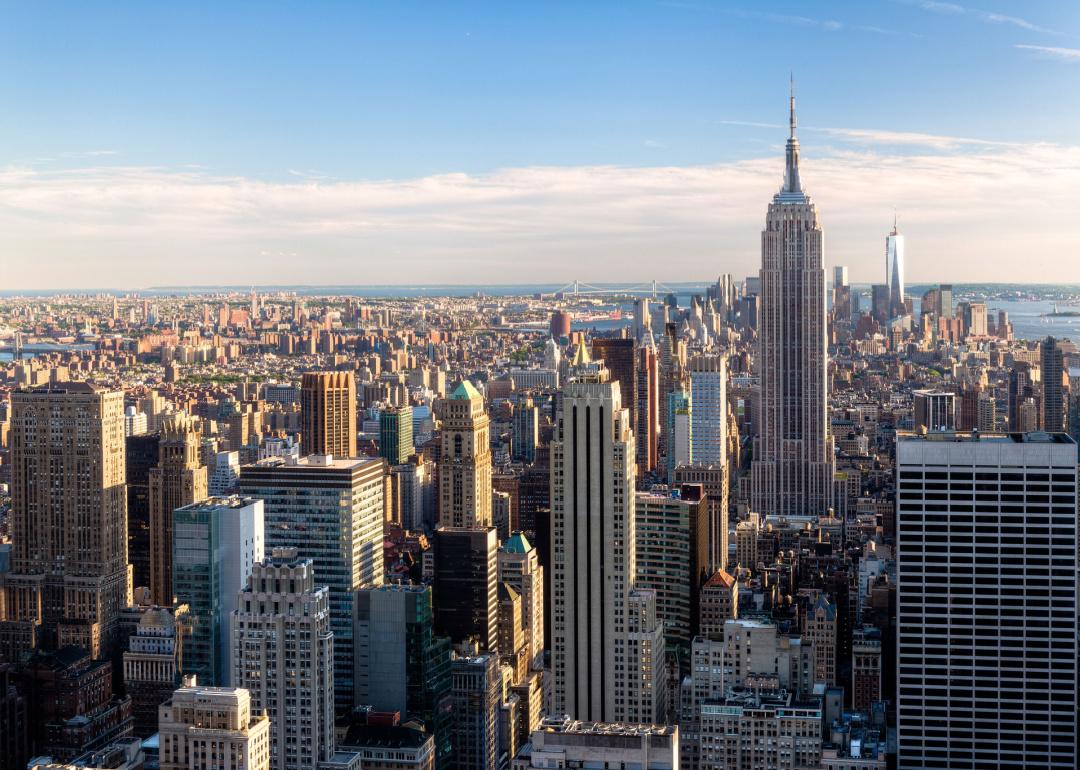 Thiago Leite // Shutterstock
#1. New York
– Estimated mortgage payment: $2,900
– Top affordable destination: Philadelphia, Pennsylvania ($1,900 estimated mortgage payment)
– Monthly savings: $1,000
One of the greatest towns for professional sports fans, Philadelphia is pulling the attention of New York homebuyers seeking to lower their monthly mortgage payments. Philly offers a reprieve for a buyer who could drop $1.5 million for property in the New York City borough of Staten Island, even if it still has relatively high housing prices.
Data reporting by Elena Cox. Story editing by Jeff Inglis. Copy editing by Andrew Mangan. Photo selection by Elizabeth Ciano.
This story originally appeared on American Home Shield and was produced and
distributed in partnership with Stacker Studio.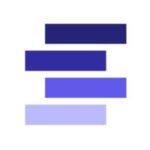 Founded in 2017, Stacker combines data analysis with rich editorial context, drawing on authoritative sources and subject matter experts to drive storytelling.
10 side hustles you can launch yourself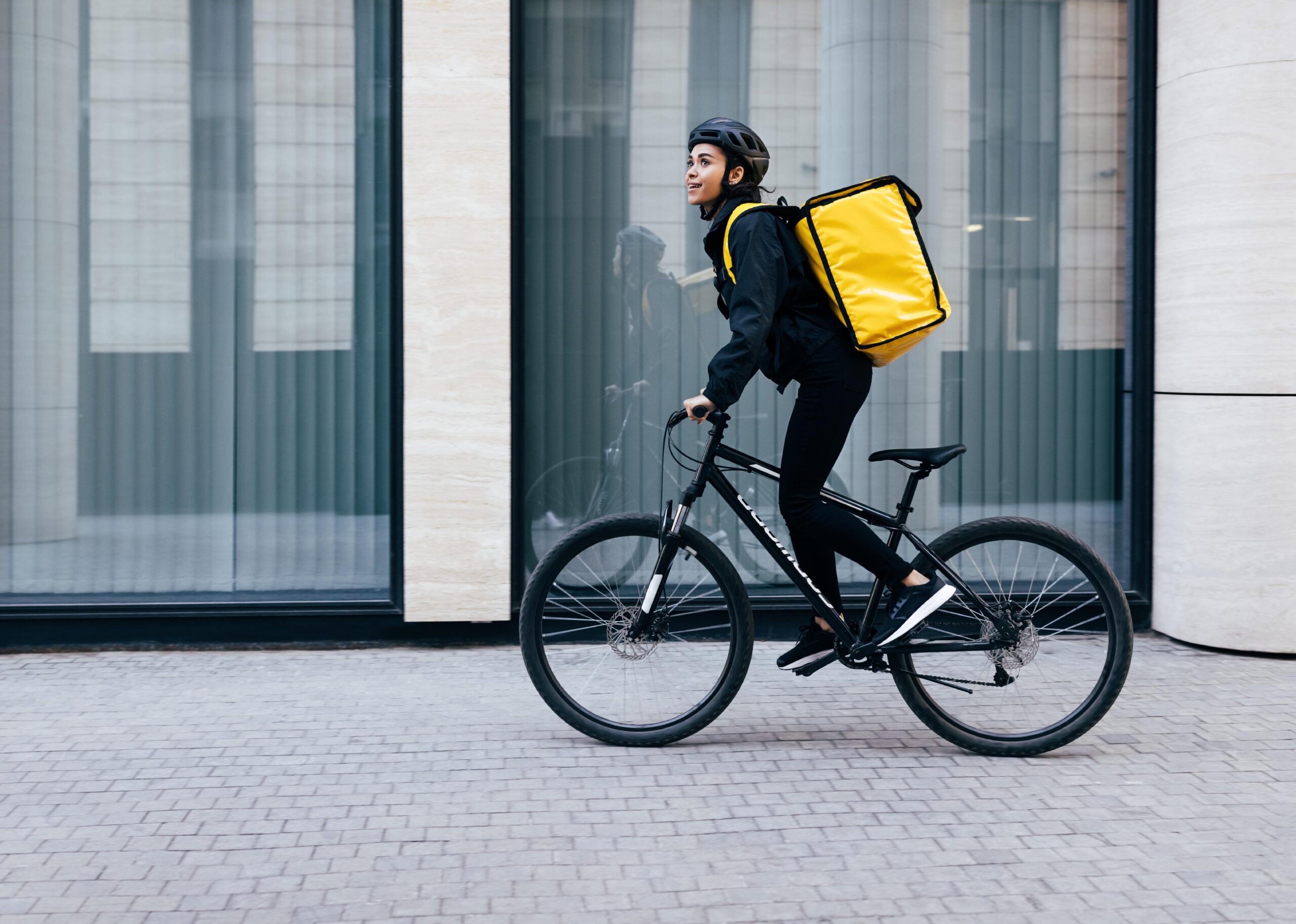 Looking for ways to make a little extra cash? Whether you're saving for a particular goal or just trying to combat inflation, taking on a side hustle alongside your day job can help put a little more money in the bank.
Vending Mavericks highlighted 10 side hustles people could start on their own at a relatively low cost, including those involving skill or mastery and others that can be done without.
Hustle culture is prevalent throughout American culture—showing up in our TV, movies, social media, and everyday lives. If you're ready to hit the grind, remember that not all side jobs are created equal. Some require more upfront investment than others.
While the jobs on this list cost little to start, you may need various skills, tools, and resources—access to reliable transportation, for instance. Be sure to do an audit of the resources at your disposal before deciding which side hustle is best for you.
This kind of work is on the rise: 2022 Census Bureau data showed about 27.1 million nonemployer business establishments nationwide in 2019. Following a period of record business applications, that number is likely higher now. Check out these options if you're ready to jump on the trend.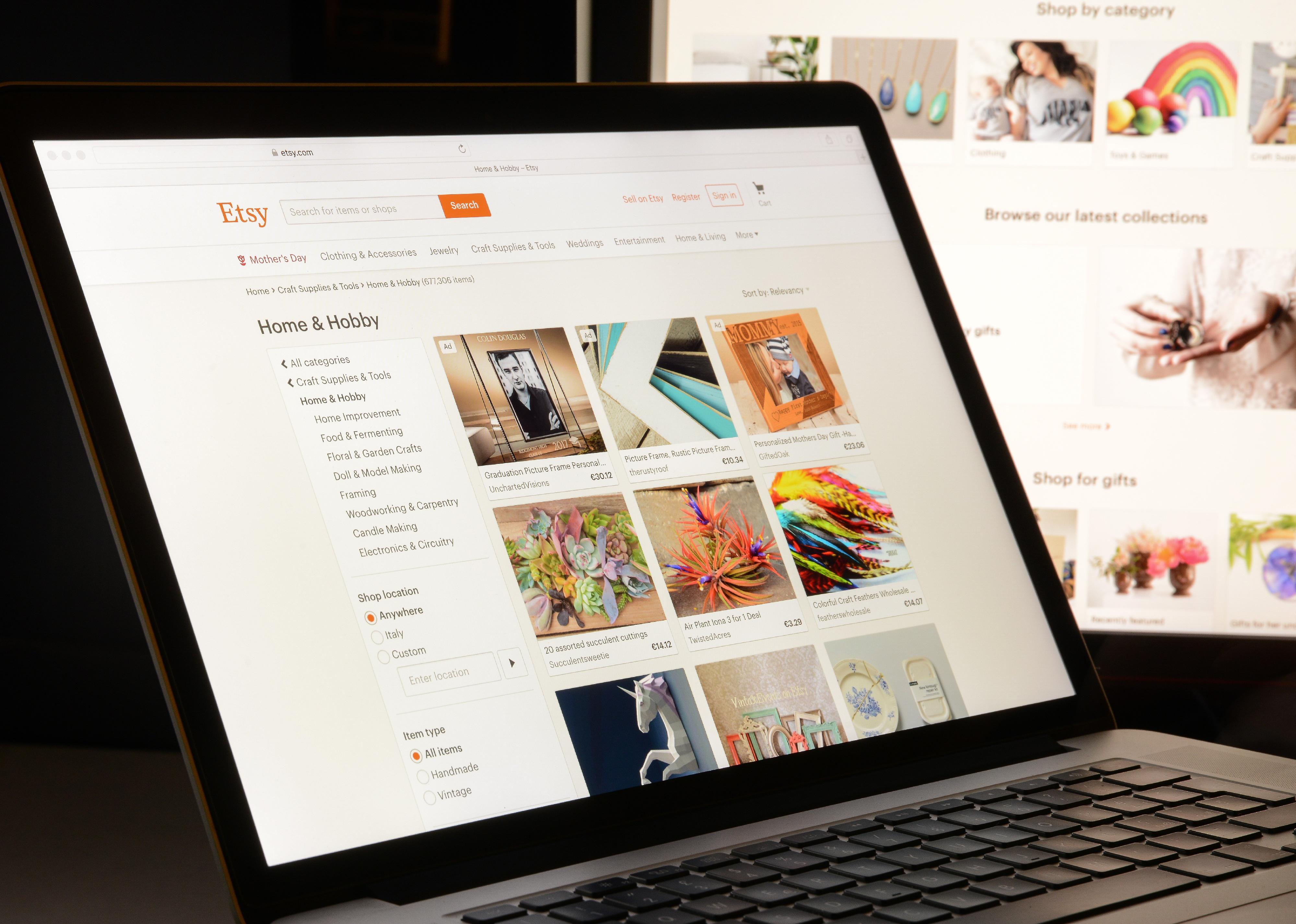 Casimiro PT // Shutterstock
Open an Etsy shop
Are you crafty? Do you crochet in your spare time or dabble with digital design? Try turning your hobby into cash by opening an Etsy shop.
It only takes a few minutes to start selling on Etsy. Listings cost $0.20, and you'll also be charged a 6.5% transaction fee and payment processing fee of 3% plus $0.25. If you want to advertise your listing beyond Etsy, you'll also need to pay a 15% fee for offsite ads.
These fees can add up quickly, so consider this in tandem with labor time and the cost of materials when setting prices.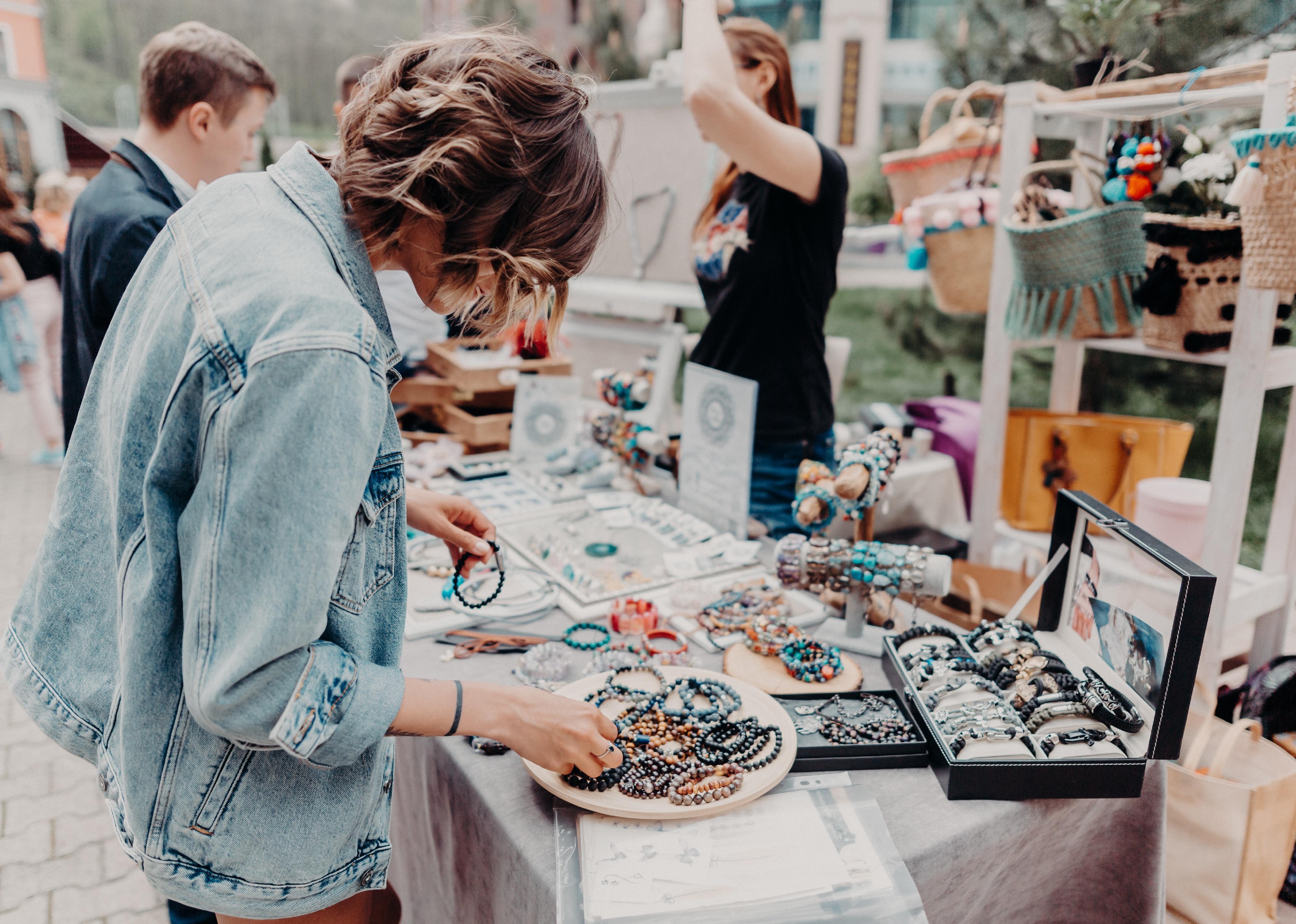 localcinema // Shutterstock
Sell goods at markets, fairs, and festivals
Another option for making some cash off your creativity is to sell your products at markets, fairs, or festivals.
Start by doing a search for markets and fairs in your area. Most major sites will have an application page with a list of the kinds of businesses they feature and the requirements to score a spot. For instance, the Texas Farmers Market currently warns that the wait list is long for those selling sweet confections.
You might still be subject to fees with this option, but it's possible they'll be less than an online vendor like Etsy. Additionally, ensure you don't need any specific license to qualify—especially if you're selling food. Requirements vary by state.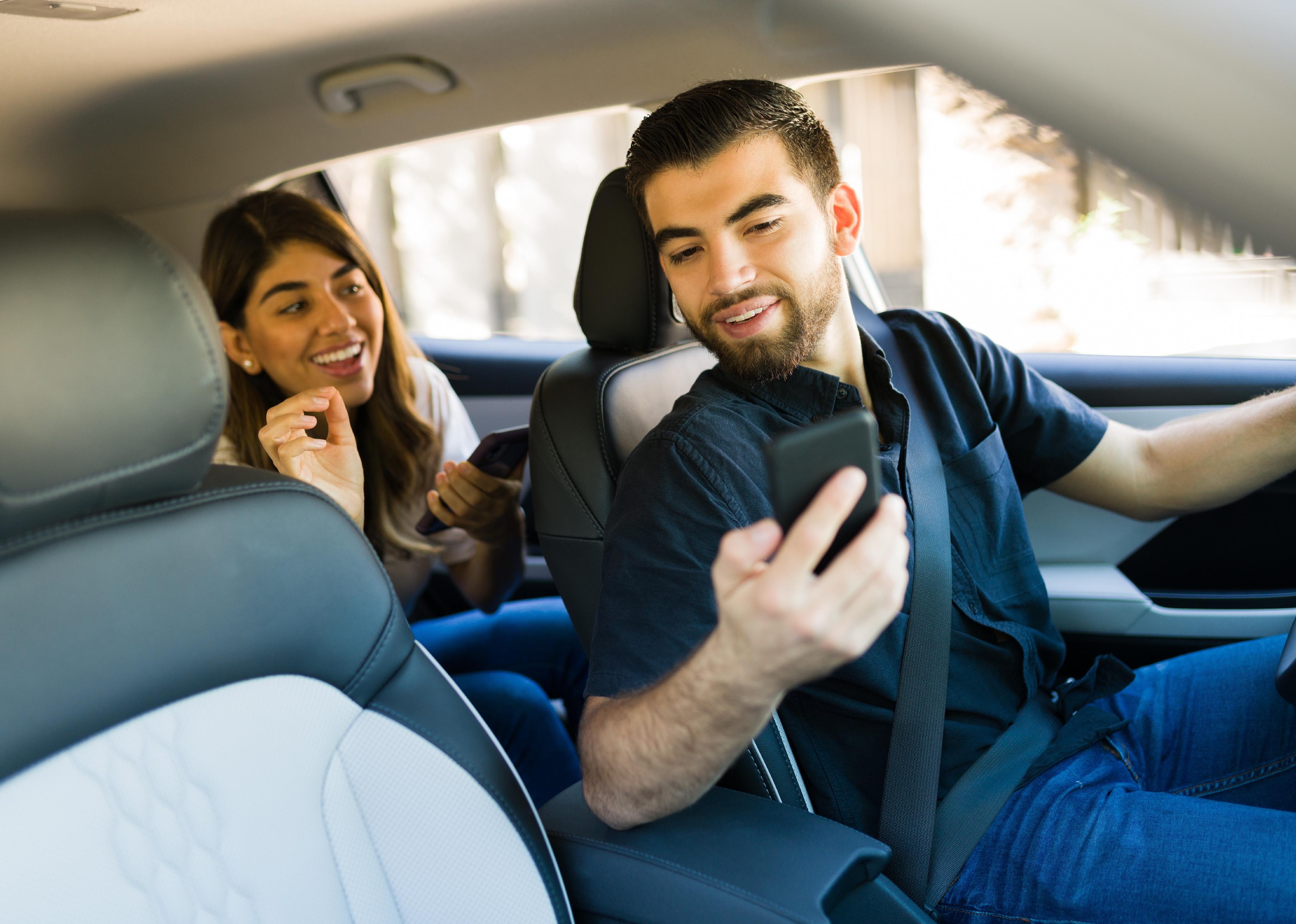 antoniodiaz // Shutterstock
Sign up for rideshare and delivery
If you have access to reliable transportation, you could also consider signing up for a ride-share or delivery service. Both Uber and Lyft have specific vehicle requirements you must meet to be eligible to carry passengers.
The major benefit of this side hustle is that you can make as much out of it as you are willing to put in. Services like DoorDash, Uber Eats, Gopuff, and more allow drivers to set their schedules. You'll typically earn money in the form of a base fare, tips, and special promotions during peak delivery times.
a katz // Shutterstock
Walk dogs
Did you know animal lovers can earn cash just by hanging out with pets? Services like Rover and Wag! allow you to sign up to walk dogs, cat-sit, or provide other pet-related services on your own time and at your own rate.
To set yourself up for success on these platforms, be sure to do your research on the going rate for other sitters in your area. If you set prices too high, you might not get as many hits on your listing; too low, and you aren't making as much as you're worth.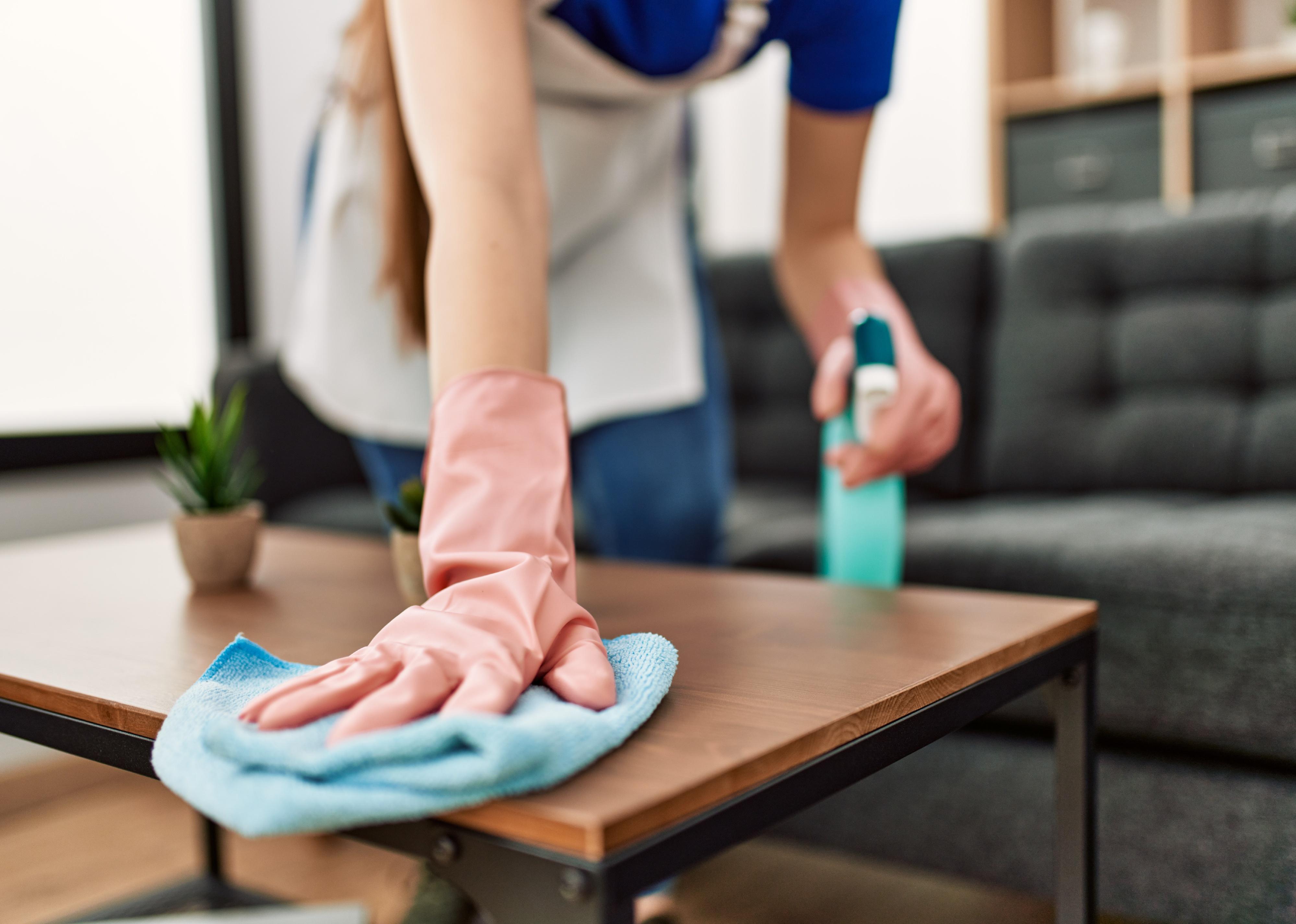 Krakenimages.com // Shutterstock
Clean homes
Cleaning homes is another great option for bringing in extra income. Hourly rates for maid services range between $9 and $16 on average, but you could bring in more in the right area.
There are a couple of ways to get started cleaning homes. You could work independently, marketing and finding clients via social media, neighborhood groups, or friends and family. Or you could sign up to work with a national service to get access to extra benefits, including transportation and cleaning supplies.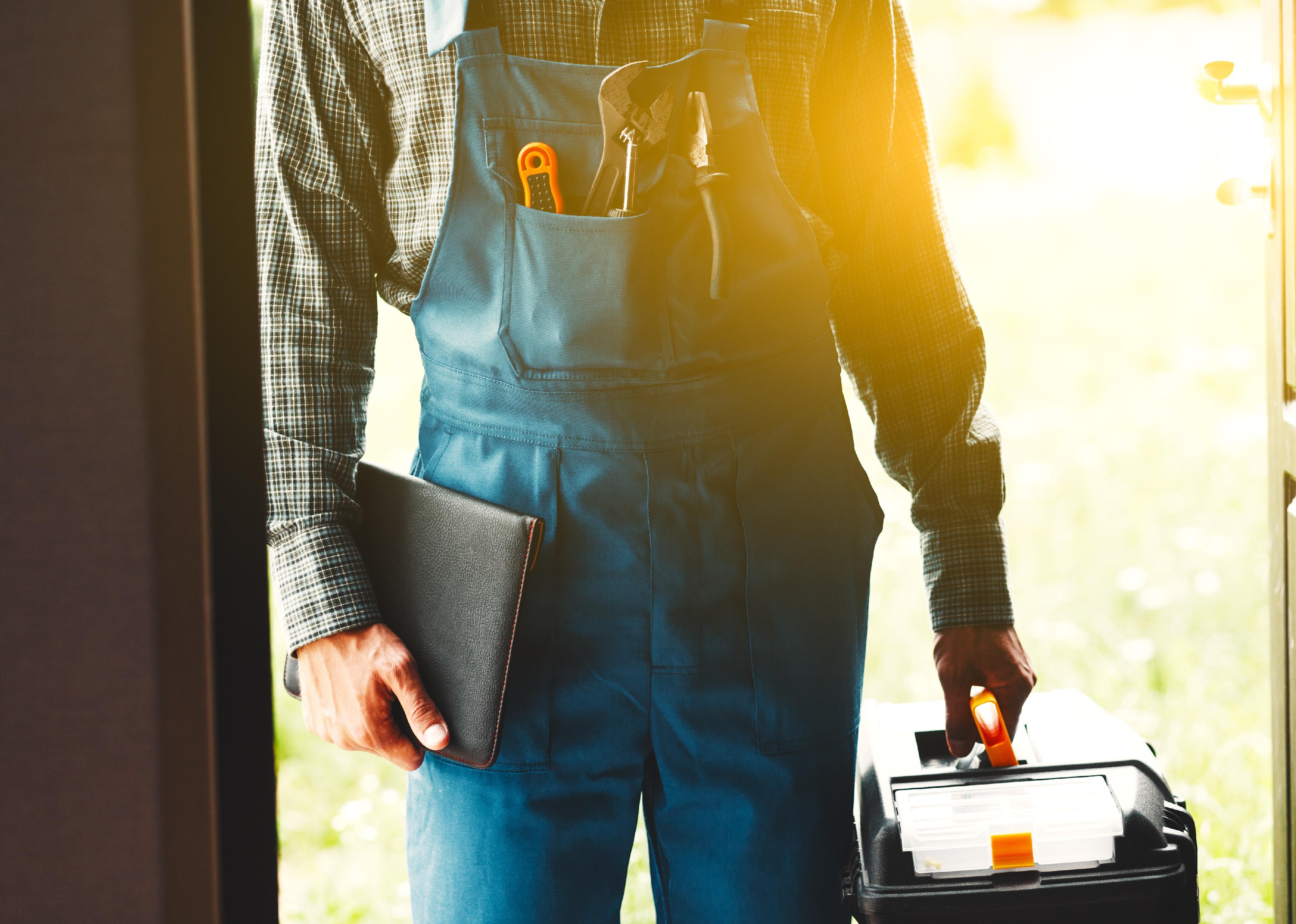 Ivan Kruk // Shutterstock
Perform errands, maintenance, and repairs
Are you a whiz at assembling Ikea furniture? Looking for a way to combine earning extra money with getting a workout? Advertising services like assisting with moves, running errands, or helping with repairs on a site like TaskRabbit could be for you.
When you sign up to become a Tasker, the site will give you the going rate for someone providing that particular service in your area. For instance, help moving in Austin, Texas, is currently worth about $51 per hour. You have the power to adjust these rates as you get more experience and feel more confident with your ability to score work.
The best part? After a $25 registration fee, you'll keep 100% of your service fees and tips. There's no listing or transaction fee for Taskers.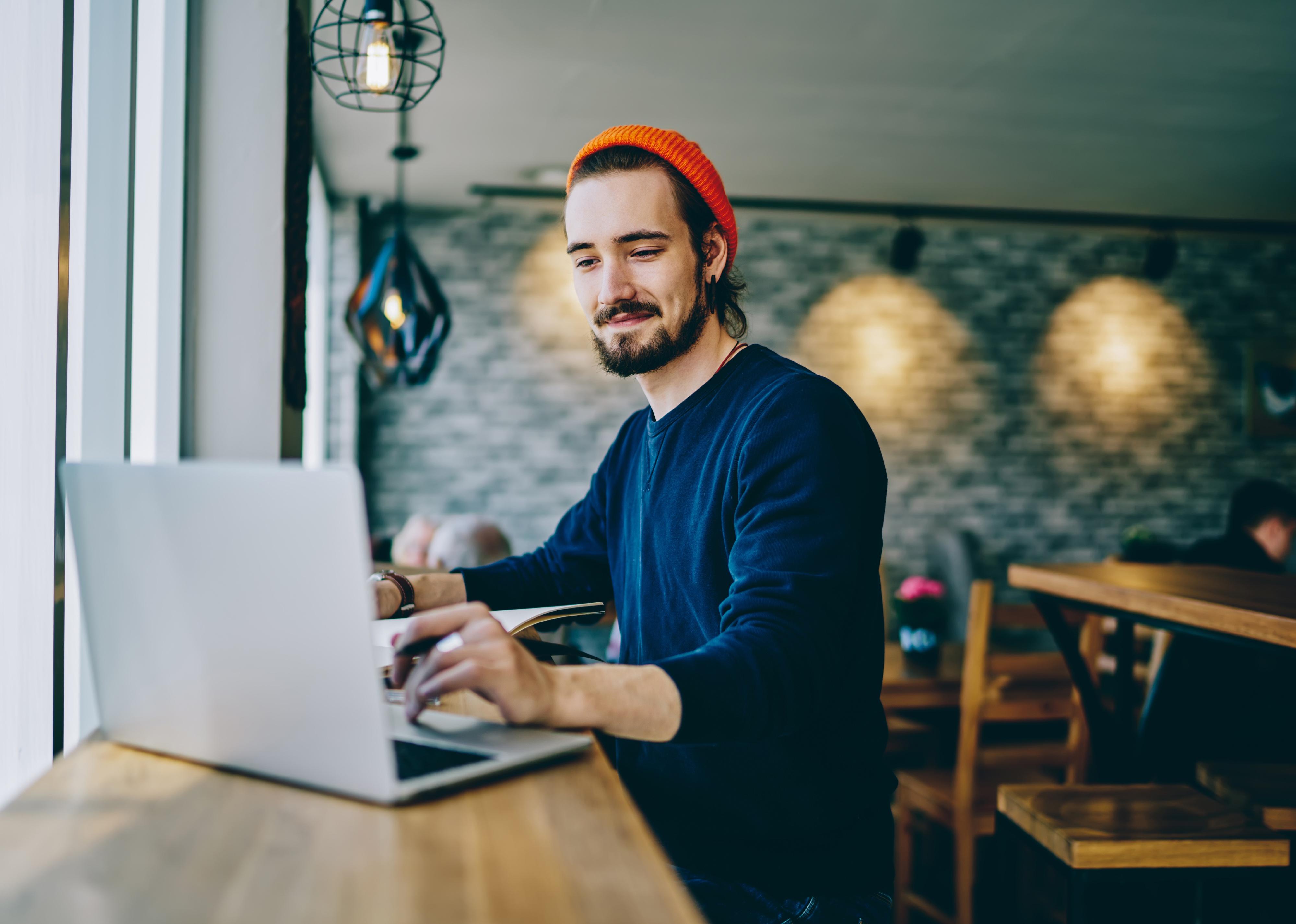 GaudiLab // Shutterstock
Freelance
Nearly 2 in 5 Americans provided freelance work in 2022. Those skilled in writing, editing, photography, and other in-demand work can take on additional jobs at almost no cost. Most of the time, you'll just need a computer, internet connection, and whatever software and equipment you already use for these purposes—like cameras and lighting.
Freelance opportunities abound if you do the work to find them. Tap your network on LinkedIn, check out job boards on Indeed or Glassdoor, or sign up for an aggregator site like Fiverr or Upwork. Each of these options has pros and cons: Tapping your own network requires a bit of extra searching on your part, but you won't have to pay the service fees associated with aggregator sites, and vice versa.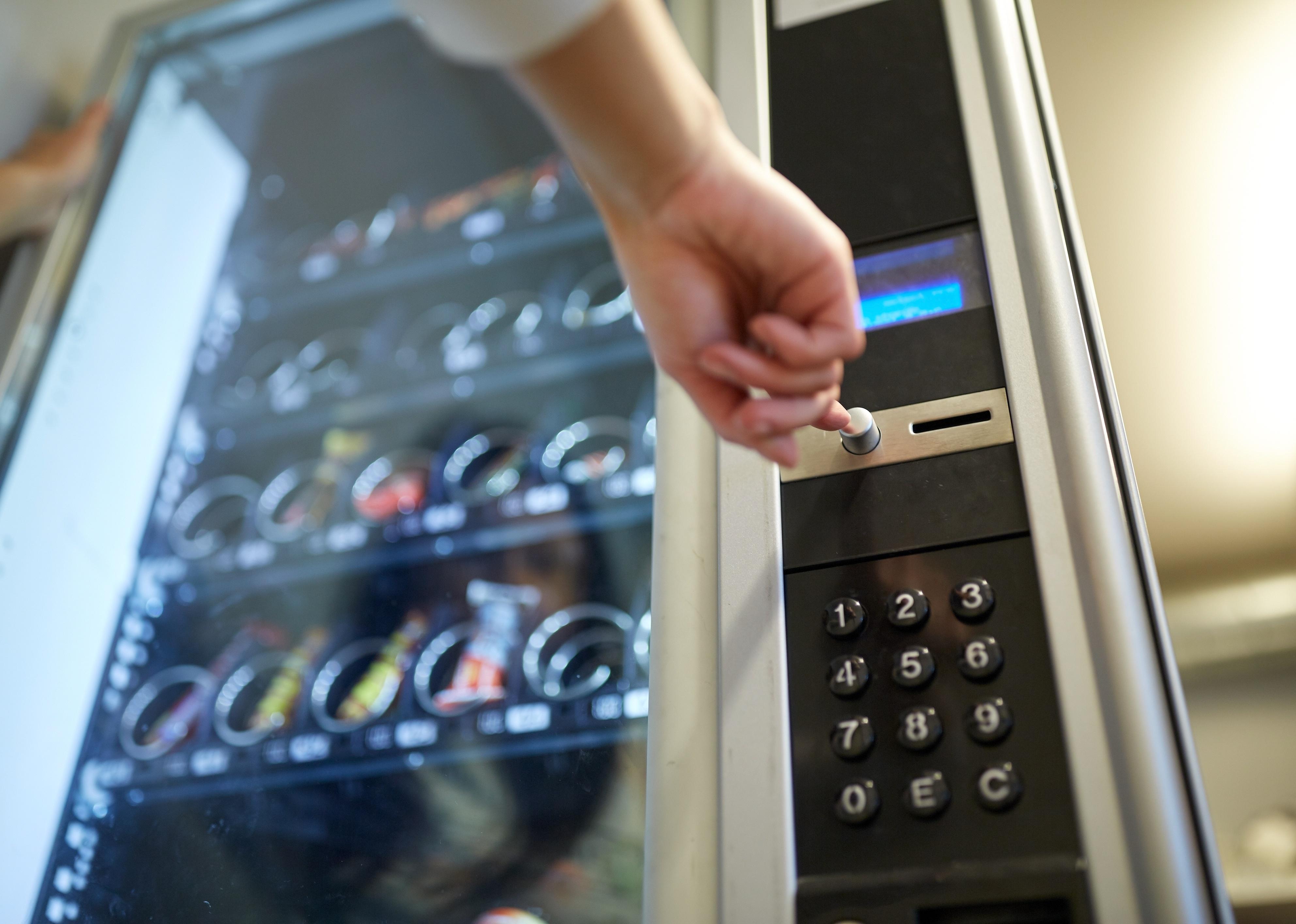 Ground Picture // Shutterstock
Operate a vending machine
Ever bought a candy bar at the laundromat and wondered where the money went? In many cases, people own and operate their own vending machines at a steep profit.
Operating a vending machine requires more upfront investment than other side hustles on this list. You'll have to invest in the machine itself, which could be anywhere from a few hundred dollars for a used machine to a few thousand for a new one. You'll also need to cover the cost of stock to fill it up.
Then, find the right place for your machine, and contact that business owner. This might be a school, shopping mall, laundromat, or other local business. Some owners will charge you a percentage of the profits for the space, while others might charge fixed fees or apply no fees. You also might have to secure a vending license.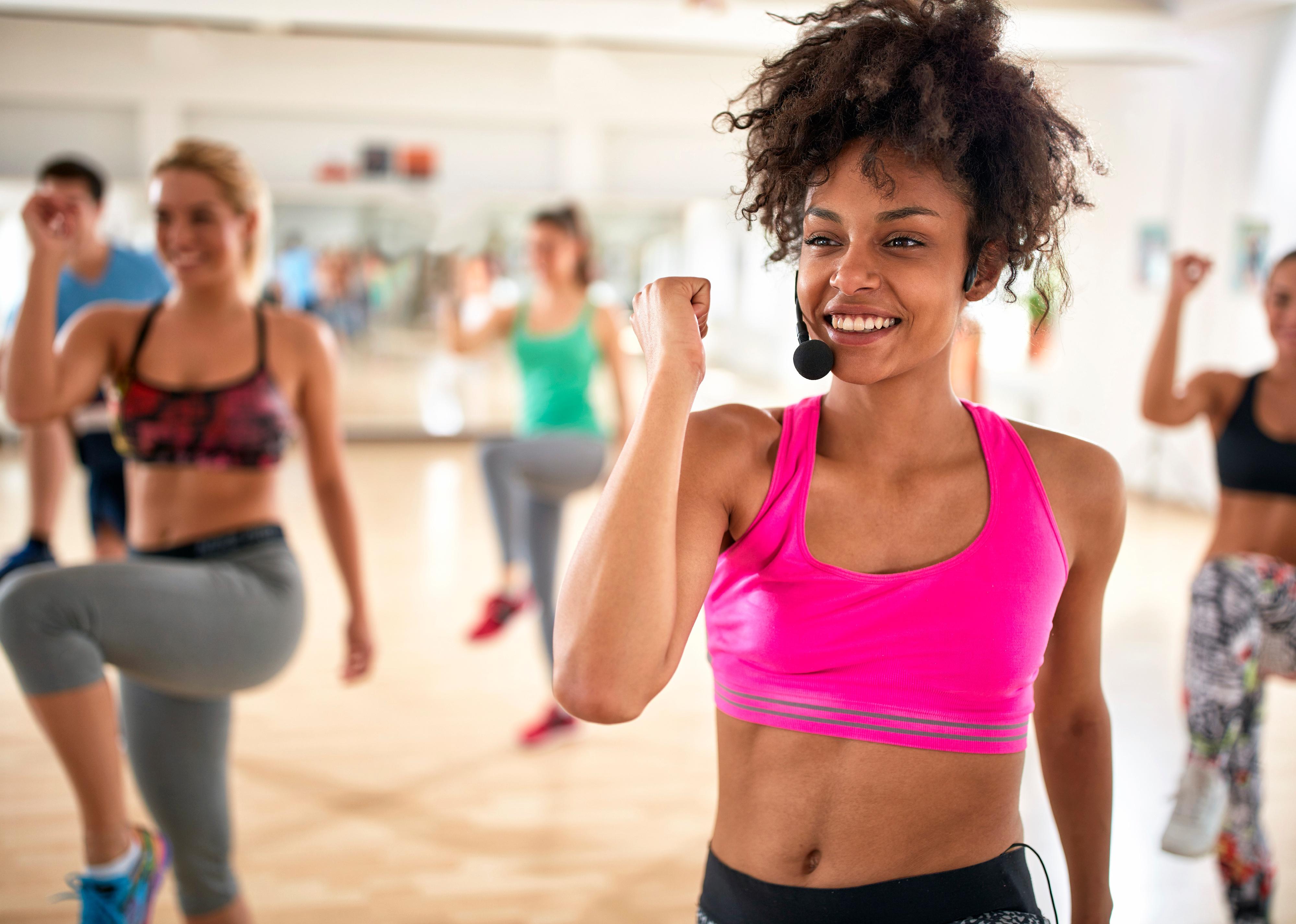 Lucky Business // Shutterstock
Teach a class in something you're good at
Though typically reserved for specialists in a given field, teaching a class is another great way to use your knowledge to earn extra income. For those with in-demand certifications and expertise, you might be able to teach via online learning platforms like Udemy or Coursera.
If you have an advanced degree, you also might be qualified to teach a course at your local community college. Adjunct professor salaries vary significantly by state and metro area but average more than $26 an hour.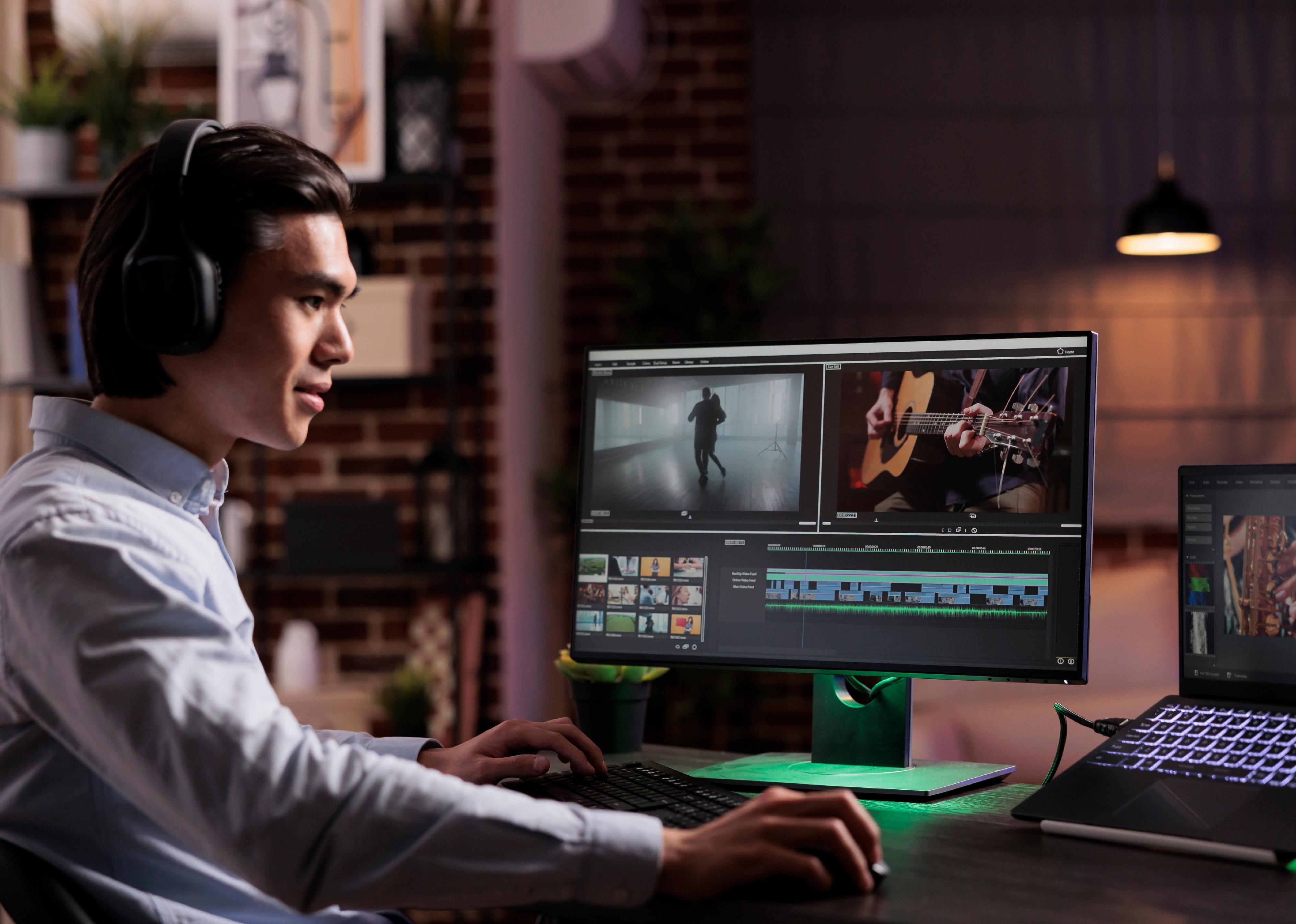 DC Studio // Shutterstock
Create media
Digital content creation is a booming industry. From independent blogs to YouTube channels or TikTok accounts, content creators leverage brand partnerships, advertising, and more to bring in thousands annually.
Growing a following on a major social platform can take time and investment, however. You'll need to make sure you have all the best editing software, filming equipment, and other tools needed to create your particular brand of media. You'll also need to be well-versed in selling yourself when it comes to landing partnerships and setting rates. But the biggest factor is time. The more your audience grows, the more brands will be interested in partnering with you.
Data reporting by Paxtyn Merten. Story editing by Jeff Inglis. Copy editing by Paris Close. Photo selection by Clarese Moller.
This story originally appeared on Vending Mavericks and was produced and
distributed in partnership with Stacker Studio.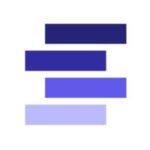 Founded in 2017, Stacker combines data analysis with rich editorial context, drawing on authoritative sources and subject matter experts to drive storytelling.