Will Africa's metals boom suffer the same curse as oil?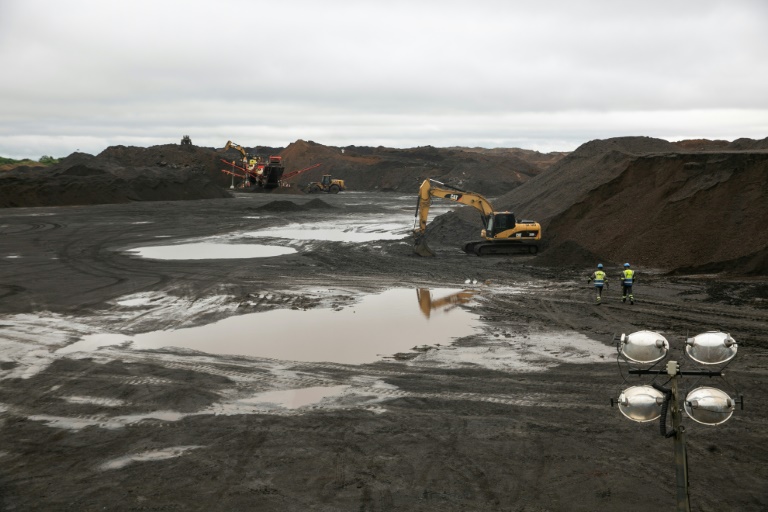 Mechanical diggers are hard at work in the bleak landscape of the Moanda open-cast mine in Gabon, using giant jaws to rip out manganese and then dump the ore into trucks with a crash.
"We're lucky here in Moanda. We find it about five to six metres (about 18 feet) below the surface," said manager Olivier Kassibi, whose mine yields 36 tonnes of manganese each day.
Element number 25 on the periodic table, manganese has traditionally been perceived as a useful if humdrum material widely employed in steel and alloys.
More recently, though, the silvery metal has gained star status thanks to its emerging role in rechargeable car batteries, helping to wean the world off carbon-spewing fossil fuels.
Decarbonisation of the world economy will take centre stage at the UN's COP27 climate talks in Egypt next month.
And as the great transition goes into higher gear, eyes are turning to Africa.
Its soil is rich in manganese, cobalt, nickel and lithium — crucial ingredients in cleaner technology for generating or storing power.
The Moanda region alone contains as much as a quarter of known global reserves of manganese, according to the Compagnie Miniere de l'Ogooue (Comilog), a subsidiary of the French group Eramet which operates the site.
– Curse of oil –
But hopes that the mineral boom will translate into a new dawn of prosperity in the world's poorest continent are clouded by memories of what happened with oil.
In Africa's oil-producing countries, black gold meant a gush of wealth for a well-connected few — but only drops for the needy majority.
Corruption sucked the dollars out of plans for roads, hospitals and schools, and environmental damage was often all that remained.
Africa's potential in new-age minerals is "huge", said the former chief economist of the African Development Bank, Rabah Arezki, who pointed out that reserves are not even known because so little exploration has been done.
But, he said, "there is very little reason to think that this windfall will benefit the people of Africa, particularly because of governance concerns."
New metals deposits are following one another at a giddying pace.
In one example, Firefinch Ltd of Australia was looking for gold at Goulamina in southern Mali when it came across lithium, said Seydou Semega, geologist and local director of the firm.
Firefinch then created a local offshoot, Leo Lithium, and inaugurated the mine in early 2022 — a facility that it says could create 1,200 jobs and generate more than $100 million a year for Mali in taxes and dividends.
"Could Africa be the main source of lithium in the world?" asked Simon Hay, director of Leo Lithium. "Absolutely."
Comilog, which has operated the Moanda mine since 1960, claims the creation of 3,400 direct and 6,000 indirect jobs, a contribution of around $345 million per year to the national economy in various forms, plus millions of dollars in health and education provisions for the population.
"You need to have a social policy that is as committed as possible to share this wealth," said its CEO, Leod Paul Batolo.
Comilog is keen to list its green principles, which include rehabilitating and replanting extraction sites, decarbonising the energy mix of its factories and "setting limits" on encroaching on wildlife areas.
But more generally, innumerable studies say the exploitation of resources in Africa has a long and dark history of unequal distribution of wealth, corruption, environmental damage and rights violations.
– 'Value chain' –
A big problem is that Africa is typically used as a source of raw materials, and rarely for processing them into goods of higher value, said Gilles Lepesant, a geographer at the French National Centre for Scientific Research (CNRS).
"If activity is limited to mining and extracting ore, Africa will reap no benefit from the energy transition in Europe. It's absolutely necessary to invest in the value chain," he said.
He pointed to the Democratic Republic Congo, whose soil is estimated to contain half of the world's reserves of cobalt, as an example of something that is "both an opportunity and a curse."
Poorly regulated mining leads to environmental damage and encourages child labour, a phenomenon that is hard to resolve when a family's livelihood depends on it.
In the sector of tropical forestry, many rich countries have demanded traceability of wood and labour in order to reassure concerned consumers.
But this is far harder to achieve in the metals used in car batteries and other gadgets, said Lepesant.
"In a lot of cases, the mined metal is exported for refining to other countries, for example China, and then combined with other metals, so it's hard to know if the cobalt you have on your production line actually comes from such and such a mine in the Democratic Republic of Congo," he said.
Analyst Hugo Brennan of British firm Verisk Maplecroft said African nations had to strike "a tricky balancing act" — providing incentives for investment while enforcing social and environmental standards — to ensure their mining boom does not go the same way as oil.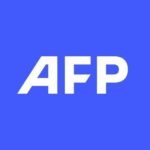 With 2,400 staff representing 100 different nationalities, AFP covers the world as a leading global news agency. AFP provides fast, comprehensive and verified coverage of the issues affecting our daily lives.
Big Tech earnings expected as Meta share price skyrockets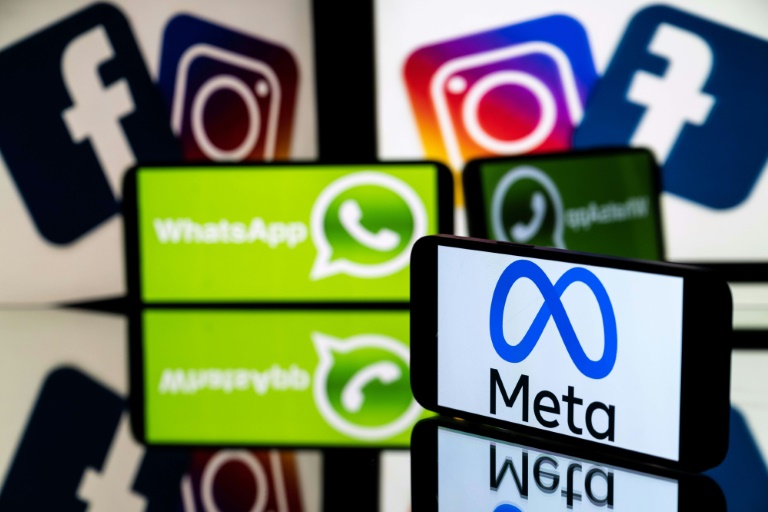 Tech giants Google, Apple and Amazon will report their latest results on Thursday as shares in Meta skyrocketed after the Facebook owner posted a smaller-than-expected slump in sales for 2022.
The results of the world's biggest tech companies follow several weeks of unprecedented layoff rounds in the usually unassailable sector amid pessimism about the economic outlook.
The souring mood followed a long spell of outsized growth during the peak Covid-19 period when consumers went online for work, shopping and entertainment.
Meta as expected on Wednesday said sales fell last year, the first time that occurred on an annual basis since the company went public in 2012.
The social media giant said sales dropped one percent to $116.6 billion, while it also announced that the number of daily users on Facebook hit two billion for the first time.
But CEO and founder Mark Zuckerberg said he was upbeat about the future, pointing to the success of short videos and better delivery of ads after Apple made targeting users harder on the iPhone.
He also assured investors that Meta would take bolder decisions and run a much nimbler operation, hinting at more layoffs.
Shares in Meta jumped as much as 25 percent on Thursday, setting the bar high for the earnings announcements by the other tech giants after markets closed later in the day.
Following in Meta's wake, Google's parent company is expected to also announce a slump in ad sales, which would be only the second quarterly fall in since the search engine giant went public in 2004.
Google, which has long seen itself as an innovation leader, was caught off guard by the sudden rise of user-friendly AI apps such as ChatGPT, which is seen as a potential rival to Google's all-powerful search engine.
CEO Sundar Pichai last month announced a plan to lay off 12,000 people in order to reverse pandemic over-hiring and focus on new areas, especially artificial intelligence.
Apple is the only tech giant that has yet to announce major layoffs in recent weeks and investors will be taking a hard look at how its sales have been affected by China's zero-Covid policy that was only recently lifted.
China remains the key manufacturing hub for iPhones and the drastic restrictions adversely affected Apple's ability to export the iPhone 14 during the key holiday season.
Apple, the world's biggest company in terms of market value, will also be burdened by a drop in smartphone sales worldwide, its key driver for profits.
According to the International Data Corporation, worldwide smartphone shipments declined 18.3 percent year-on-year to 300.3 million units in the fourth quarter of 2022.
Amazon is also expected to report a hit to sales after the company announced a round of layoffs to correct for a hiring binge during the pandemic when business growth ramped up.
Last month, the company said it would let go more than 18,000 employees after the workforce swelled by 800,000 employees during the peak years of the pandemic period.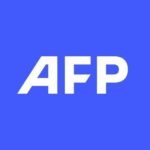 With 2,400 staff representing 100 different nationalities, AFP covers the world as a leading global news agency. AFP provides fast, comprehensive and verified coverage of the issues affecting our daily lives.
Asian markets drift as weak tech earnings dent recovery optimism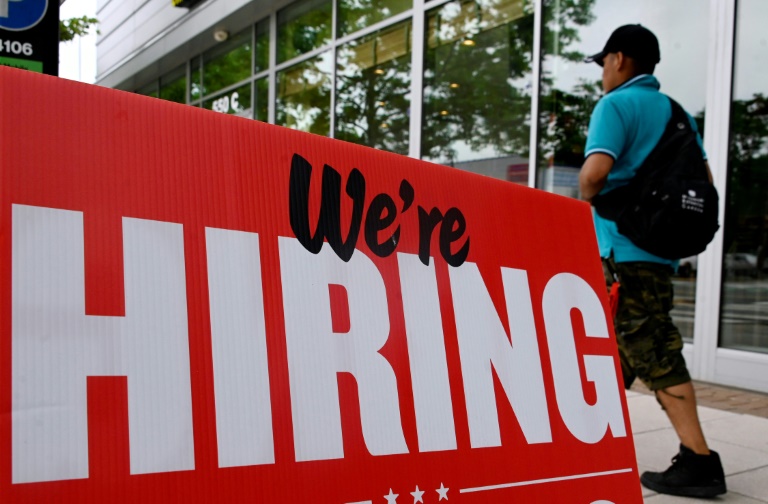 Asian equities were mixed Friday as the optimism over a possible pause in Federal Reserve interest rate hikes again gave way to worries about the global economy as more than a year of monetary tightening kicks in.
Disappointing earnings from Wall Street titans Apple, Amazon and Alphabet — who together are worth almost $5 trillion — indicated higher borrowing costs and elevated inflation were weighing on consumer demand.
The readings came in towards the end of a week when the stocks rally that defined most of January hit the barriers as traders worried that the buying had been overdone and that there were plenty more bumps in the road for the economy.
Those concerns also overshadowed optimism about China's reopening and recovery from nearly three years of zero-Covid policies that hammered business activity.
They also offset the positive mood created by an acknowledgement from the Fed that it was making progress in bringing inflation down from multi-decade highs, fuelling hopes it was nearing the end of its rate hike cycle.
Eyes are now turning to the release of US jobs data later on Friday, which will provide a clearer idea about the state of the world's biggest economy.
"A softer payrolls data, so long as it does not fall off a cliff triggering a recessionary (backlash), could re-engage all the favourite trades of the year," said SPI Asset Management's Stephen Innes.
"Not least, it would provide the most critical evidence to date to suggest that the market's rates pricing is more in line with reality than the Fed's own more subtly hawkish higher for longer signalling."
Wall Street's three main indexes ended broadly higher, with the Nasdaq piling on more than three percent thanks to forecast-beating results from Facebook owner Meta.
However, the after-hours reports from Apple, Amazon and Google's parent firm Alphabet brought investors back down to earth.
Apple said sales dropped more than expected in October-December, Amazon's revenue was hit by weak consumer demand and Alphabet results fell short of estimates.
"The war in Ukraine, inflationary pressures, economic uncertainty and macroeconomic headwinds kept the consumer sentiment weak in 2022 while smartphone users reduced the frequency of their purchases," Harmeet Singh Walia, of Counterpoint Research, said in a report on Apple.
Hong Kong led losses in Asian trade, losing close to two percent, and Shanghai was off more than one percent. Taipei was also down, while Singapore, Seoul and Wellington were flat.
Still, Tokyo, Sydney, Manila and Jakarta rose.
Futures in the Nasdaq and S&P 500 were both deep in the red.
On currency markets, the euro and pound lost further ground after weakening Thursday despite the European Central Bank and the Bank of England hiking interest rates more than the Fed.
Crude prices ticked slightly higher a day after suffering more selling pressure on concerns about the economic outlook and demand, with US stockpiles rising last week more than expected.
"Oil's in a bit of a limbo as the market awaits tangible signs of China's oil demand recovery," Vandana Hari, of Vanda Insights, said.
– Key figures around 0230 GMT –
Tokyo – Nikkei 225: UP 0.4 percent at 27,518.75 (break)
Hong Kong – Hang Seng Index: DOWN 1.9 percent at 21,547.50
Shanghai – Composite: DOWN 1.2 percent at 3,245.90
Dollar/yen: UP at 128.67 yen from 128.62 yen on Thursday
Euro/dollar: DOWN at $1.0898 from $1.0918
Pound/dollar: DOWN at $1.2218 from $1.2225
Euro/pound: DOWN at 89.18 pence from 89.21 pence
West Texas Intermediate: UP 0.1 percent at $75.97 per barrel
Brent North Sea crude: UP 0.2 percent at $82.29 per barrel
New York – Dow: DOWN 0.1 percent at 34,053.94 (close)
London – FTSE 100: UP 0.8 percent at 7,820.16 (close)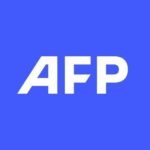 With 2,400 staff representing 100 different nationalities, AFP covers the world as a leading global news agency. AFP provides fast, comprehensive and verified coverage of the issues affecting our daily lives.
Mexico invites foreign investment in clean energy transition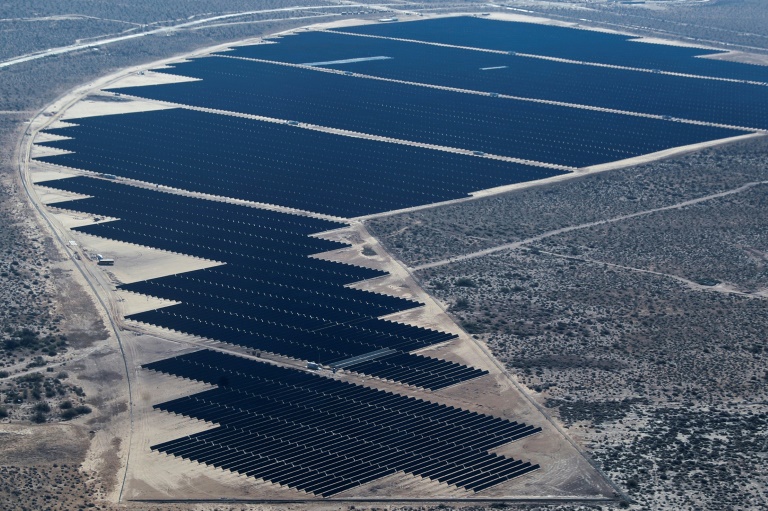 Mexico welcomes investment by all countries in its clean energy projects, its foreign minister said on Thursday, launching a diplomatic charm offensive amid international concerns over controversial power reforms.
Several dozen ambassadors were taken on a visit to a giant solar park being built in Puerto Penasco in the desert in northern Mexico using photovoltaic panels made in China.
"We want to invite all the countries of the world, all the companies of the world" to "participate, invest, be part of the future of Mexico," Foreign Minister Marcelo Ebrard said.
The first phase of the solar plant is due to be inaugurated in April by President Andres Manuel Lopez Obrador, according to officials.
Once completed, the park will be able to supply 1.6 million electricity users, thanks to an estimated investment totaling $1.6 billion, according to state power provider CFE.
Mexico pledged at the COP27 climate talks in Egypt in November to strengthen its emissions-cutting efforts as part of a $48 billion renewable energy investment scheme with the United States.
The Latin American nation previously committed to cutting greenhouse gas emissions by 22 percent from the business-as-usual levels by 2030, but will increase that to 35 percent, Ebrard said at the time.
The Mexican-US collaboration in renewable power comes despite tensions between the neighbors over Lopez Obrador's efforts to boost the state's role in the energy sector.
Mexico faces a formal trade complaint from Washington and Ottawa, which say the reforms hurt foreign investors and favor polluting fossil fuels over clean energy.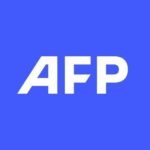 With 2,400 staff representing 100 different nationalities, AFP covers the world as a leading global news agency. AFP provides fast, comprehensive and verified coverage of the issues affecting our daily lives.