Alleged LockBit ransomware operator arrested in Canada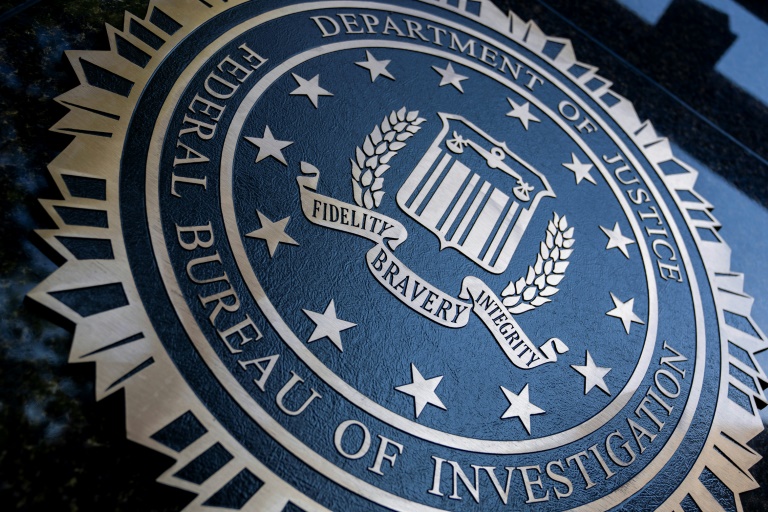 A dual Russian-Canadian national allegedly involved in the LockBit global ransomware campaign has been arrested in Canada, US and European authorities announced on Thursday.
Mikhail Vasiliev, 33, of Bradford, Ontario, is now awaiting extradition to the United States, the US Justice Department said in a statement.
"This arrest is the result of over two-and-a-half-years of investigation into the LockBit ransomware group, which has harmed victims in the United States and around the world," US Deputy Attorney General Lisa Monaco said.
Europol said the arrest resulted from a complex investigation involving law enforcement in France, Canada and the United States.
It said LockBit has been used to carry out attacks against critical infrastructure and large industrial groups around the world, with ransom demands ranging from €5 million to €70 million ($5.1 mln to $71.4 mln)
According to a criminal complaint filed against Vasiliev in New Jersey, LockBit, which first appeared in January 2020, has been deployed against as many as 1,000 victims in the United States and other countries.
LockBit members have extracted tens of millions of dollars in ransom payments from their victims, it said.
Vasiliev faces up to five years in prison if convicted of conspiring to damage protected computers and transmit ransom demands.
Europol said two other alleged LockBit members were arrested in Ukraine in September.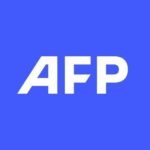 With 2,400 staff representing 100 different nationalities, AFP covers the world as a leading global news agency. AFP provides fast, comprehensive and verified coverage of the issues affecting our daily lives.
Lacking health workers, Germany taps robots for elder care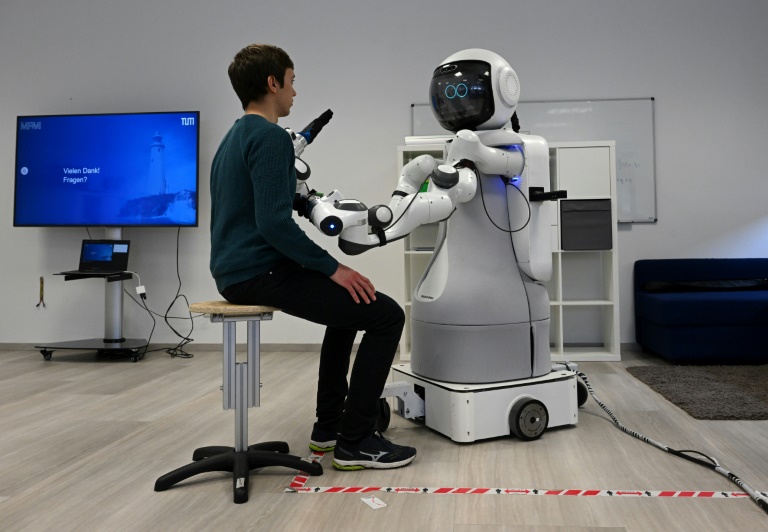 The white-coloured humanoid "Garmi" does not look much different from a typical robot — it stands on a platform with wheels and is equipped with a black screen on which two blue circles acting as eyes are attached.
But retired German doctor Guenter Steinebach, 78, said: "For me, this robot is a dream."
Not only is Garmi able to perform diagnostics on patients, it can also provide care and treatment for them. Or at least, that is the plan.
Garmi is a product of a new sector called geriatronics, a discipline that taps advanced technologies like robotics, IT and 3D technology for geriatrics, gerontology and nursing.
About a dozen scientists built Garmi with the help of medical practitioners like Steinebach at the Munich Institute of Robotics and Machine Intelligence.
Part of the Technical University of Munich, the institute based its unit specialising in geriatronics in Garmisch-Partenkirchen, a ski resort that is home to one of the highest proportion of elderly people in Germany.
Europe's most populous country is itself one of the world's most rapidly ageing societies.
With the number of people needing care growing quickly and an estimated 670,000 carer posts to go unfilled in Germany by 2050, the researchers are racing to conceive robots that can take over some of the tasks carried out today by nurses, carers and doctors.
"We have ATMs where we can get cash today. We can imagine that one day, based on the same model, people can come to get their medical examination in a kind of technology hub," said Abdeldjallil Naceri, 43, the lead scientist of the lab.
Doctors could then evaluate the results of the robot's diagnostics from a distance, something that could be particularly valuable for people living in remote communities.
Alternatively the machine could offer a more personalised service at home or in a care home — by serving meals, opening a bottle of water, calling for help in case of a fall or organising a video call with family and friends.
– 'We must get there' –
In the Garmisch laboratory, Steinebach sat down at a table equipped with three screens and a joystick as he got ready to test the robot's progress.
At the other end of the room, a researcher designated as a test model took his spot in front of Garmi, which poses a stethoscope on his chest — an action directed by Steinebach from afar via the joystick.
Medical data immediately appear on the doctor's screen.
"Imagine if I had had that in my old practice," Steinebach said, while moving the joystick.
Besides the retired doctor, other medical practitioners also visit the lab regularly to offer their ideas and feedback on the robot.
"It's like a three-year-old child. We have to teach it everything," Naceri said.
It's anyone's guess when Garmi might be ready on a commercial scale.
But Naceri is convinced that "we must get there, the statistics are clear that it is urgent".
"From 2030, we must be able to integrate this kind of technology in our society."
– Question of trust –
And if it is indeed deployed one day, residents of the Sankt Vinzenz retirement home in Garmisch, a partner of the project, will likely see Garmi whizzing down the corridors.
Just thinking about it made Mrs Rohrer, a 74-year-old resident at the home, smile.
"There are things that a robot can do, for example, serve a drink or bring meals," she said as Eva Pioskowik, the director of the home, did her nails.
Pioskowik, who battles with staffing shortages on a daily basis, said she did not expect the robot to take the place of health workers.
"But it could allow our staff to spend a bit more time with the residents," she said.
For Naceri's team, one of the major challenges is not technological, medical or financial.
Rather, it remains to be seen if most patients will accept the robot.
"They need to trust the robot," he said. "They need to be able to use it like we use a smartphone today."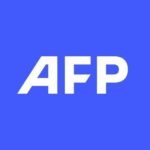 With 2,400 staff representing 100 different nationalities, AFP covers the world as a leading global news agency. AFP provides fast, comprehensive and verified coverage of the issues affecting our daily lives.
How AI could upend the world even more than electricity or the internet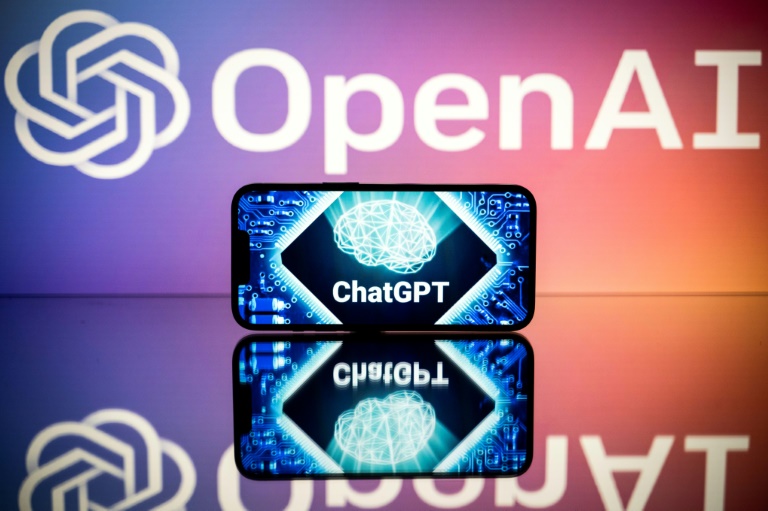 The rise of artificial general intelligence — now seen as inevitable in Silicon Valley — will bring change that is "orders of magnitude" greater than anything the world has yet seen, observers say. But are we ready?
AGI — defined as artificial intelligence with human cognitive abilities, as opposed to more narrow artificial intelligence, such as the headline-grabbing ChatGPT — could free people from menial tasks and usher in a new era of creativity.
But such a historic paradigm shift could also threaten jobs and raise insurmountable social issues, experts warn.
Previous technological advances from electricity to the internet ignited powerful social change, says Siqi Chen, chief executive of San Francisco startup Runway.
"But what we're looking at now is intelligence itself… This is the first time we're able to create intelligence itself and increase its amount in the universe," he told AFP.
Change, as a result, will be "orders of magnitude greater than every other technological change we've ever had in history."
And such an exciting, frightening shift is a "double-edged sword," Chen said, envisioning using AGI to tackle climate change, for example, but also warning that it is a tool that we want to be as "steerable as possible."
It was the release of ChatGPT late last year that brought the long dreamt of idea of AGI one giant leap closer to reality.
OpenAI, the company behind the generative software that churns out essays, poems and computing code on command, this week released an even more powerful version of the tech that operates it — GPT-4.
It says the technology will not only be able to process text but also images, and produce more complex content such as legal complaints or video games.
As such it "exhibits human-level performance" on some benchmarks, the company said.
– Goodbye to 'drudgery' –
The success of OpenAI, backed by Microsoft, has ignited an arms race of sorts in Silicon Valley as tech giants seek to push their generative AI tools to the next level — though they remain wary of chatbots going off the rails.
Already, AI-infused digital assistants from Microsoft and Google can summarize meetings, draft emails, create websites, craft ad campaigns and more — giving us a glimpse of what AGI will be capable of in the future.
"We spend too much time consumed by the drudgery," said Jared Spataro, Microsoft corporate vice president.
With artificial intelligence Spataro wants to "rediscover the soul of work," he said during a Microsoft presentation on Thursday.
Artificial intelligence can also cut costs, some suggest.
British landscape architect Joe Perkins tweeted that he used GPT-4 for a coding project, which a "very good" developer had told him would cost 5,000 pounds ($6,000) and take two weeks.
"GPT-4 delivered the same in 3 hours, for $0.11," he tweeted. "Genuinely mind boggling."
But that raises the question of the threat to human jobs, with entrepreneur Chen acknowledging that the technology could one day build a startup like his — or an even better version.
"How am I going to make a living and not be homeless?" he asked, adding that he was counting on solutions to emerge.
– Existential questions –
Ubiquitous artificial intelligence also puts a question mark over creative authenticity as songs, images, art and more are cranked out by software instead of people.
Will humans shun education, relying instead on software to do the thinking for them?
And, who is to be trusted to make the AI unbiased, accurate, and adaptable to different countries and cultures?
AGI is "probably coming at us faster than we can process," says Sharon Zhou, co-founder of a generative AI company.
The technology raises an existential question for humanity, she told AFP.
"If there is going to be something more powerful than us and more intelligent than us, what does that mean for us?" Zhou asked.
"And do we harness it? Or does it harness us?"
OpenAI says it plans to build AGI gradually with the aim of benefitting all of humanity, but it has conceded that the software has safety flaws.
Safety is a "process," OpenAI chief scientist Ilya Sutskever said in an interview with the MIT Technology Review, adding that it would be "highly desirable" for companies to "come up with some kind of process that allows for slower releases of models with these completely unprecedented capabilities."
But for now, says Zhou, slowing down is just not part of the ethos.
"The power is concentrated around those who can build this stuff. And they make the decisions around this, and they are inclined to move fast," she says.
The international order itself could be at stake, she suggests.
"The pressure between US and China has been immense," Zhou says, adding that the artificial intelligence race invokes the Cold War era.
"There is definitely the risk with AGI that if one country figures that out faster, will they dominate?" she asks.
"And so I think the fear is, don't stop because we can't lose."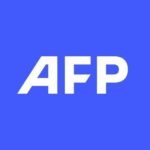 With 2,400 staff representing 100 different nationalities, AFP covers the world as a leading global news agency. AFP provides fast, comprehensive and verified coverage of the issues affecting our daily lives.
Relativity Space to make third bid to launch 3D-printed rocket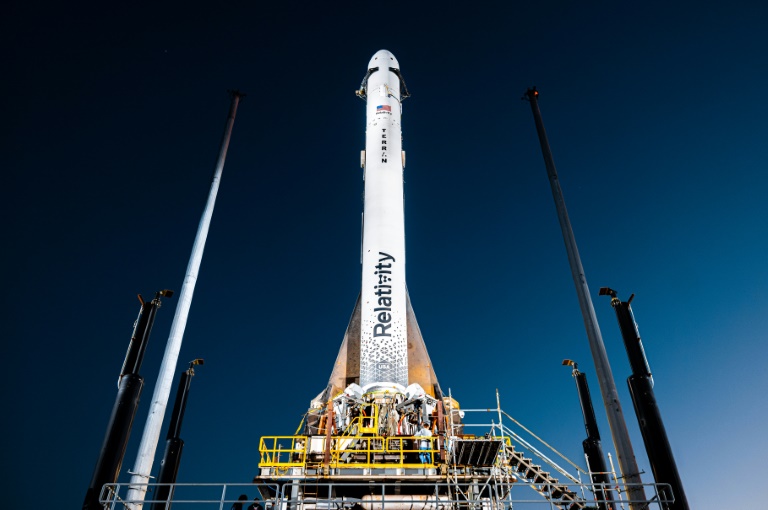 The world's first 3D printed rocket is scheduled to make its third attempt to lift off on Wednesday for the maiden flight of an innovative spacecraft billed as being less costly to produce and fly.
The unmanned rocket, Terran 1, had been scheduled to launch on March 8 from Cape Canaveral, Florida, but it was postponed at the last minute because of propellant temperature issues.
A second attempt on March 11 was scrubbed due to fuel pressure problems.
Relativity Space, the California private aerospace startup that built the rocket, is hoping that the third time's the charm.
The company's three-hour launch window begins at 10:00 pm Eastern Time on Wednesday (0200 GMT Thursday).
Once it does take off, Terran 1 is set to reach low Earth orbit after eight minutes on a voyage intended to gather data and demonstrate that a 3D-printed rocket can withstand the rigors of liftoff and space flight.
If the rocket manages to attain low Earth orbit, it will be the first privately funded vehicle using methane fuel to do so on its first try, according to Relativity.
Terran 1 is not carrying a payload for its first flight, but the rocket will eventually be capable of putting up to 2,755 pounds (1,250 kilograms) into low Earth orbit.
The rocket is 110 feet (33.5 meters) tall with a diameter of 7.5 feet (2.2 meters).
Eighty-five percent of its mass is 3D printed with metal alloys, including the nine Aeon 1 engines on its first stage and the one Aeon Vacuum engine on its second stage.
It is the largest ever 3D printed object, according to the Long Beach-based company, and is made, it says, with the world's largest 3D metal printers.
– Built in 60 days –
Relativity's goal is to produce a rocket that is 95 percent 3D printed.
Terran 1 is powered by engines using liquid oxygen and liquid natural gas — the "propellants of the future," capable of eventually fueling a voyage to Mars, Relativity says.
SpaceX's Starship and Vulcan rockets being developed by United Launch Alliance use the same fuel.
Relativity is also building a larger rocket, Terran R, capable of putting a payload of 44,000 pounds (20,000 kg) into low Earth orbit.
The first launch of a Terran R, which is designed to be fully reusable, is scheduled for next year.
A satellite operator can wait for years for a spot on an Arianespace or SpaceX rocket, and Relativity Space hopes to accelerate the timeline with its 3D-printed rockets.
Relativity said its 3D-printed rockets use 100 times fewer parts than traditional rockets and can be built from raw materials in just 60 days.
Relativity has signed commercial launch contracts worth $1.65 billion, mostly for the Terran R, according to CEO Tim Ellis, who co-founded the company in 2015.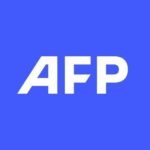 With 2,400 staff representing 100 different nationalities, AFP covers the world as a leading global news agency. AFP provides fast, comprehensive and verified coverage of the issues affecting our daily lives.